Are you looking for ways on how to make $100 a day in extra income? You're in the right place! I've researched great side hustle ideas for you, so you don't have to!
I started working on a few extra income ideas over six years ago, and I must say it's been one of the best decisions I made for my career and family.
Having a side hustle helped my family financially when we lost our primary source of income.
I was able to turn one of my side hustles into a full-time income source within one year. Not only that, I was able to stay home with my baby.
I really believe that everyone should have a side hustle. Even if you have a high-paying job, having a side income could help you get back on your feet and save you in the event of a job loss.
A side hustle could also help you:
Pay off debt
Save up for your dream vacation
Boost your savings or income.
Build an education fund for your children
Have more money to invest
Pay for your mortgage
Retire early
The list goes on!
Fortunately, there are now more ways than ever to make money in your spare time!
Whether you are working 9-5 or a stay-at-home mom or dad wanting to earn an extra income, you'll find lots of options here on how to make 100 dollars today!
---
50 Creative Ideas on How to Make $100 a Day Online and From Home
But, first, I must admit: you will need to put in work to make an extra $100 a day through these extra income ideas.
These side hustles are not get-rich-quick opportunities, but they can make you money if you work for it. Some of these side hustle ideas can even replace a full-time job!
Are you ready to start making $100 in a day? Then, read on!
This post contains affiliate links. I may earn a small commission for any purchases made through these links at no extra cost. Please read my Disclosure for more information.
---
1. Make Money Proofreading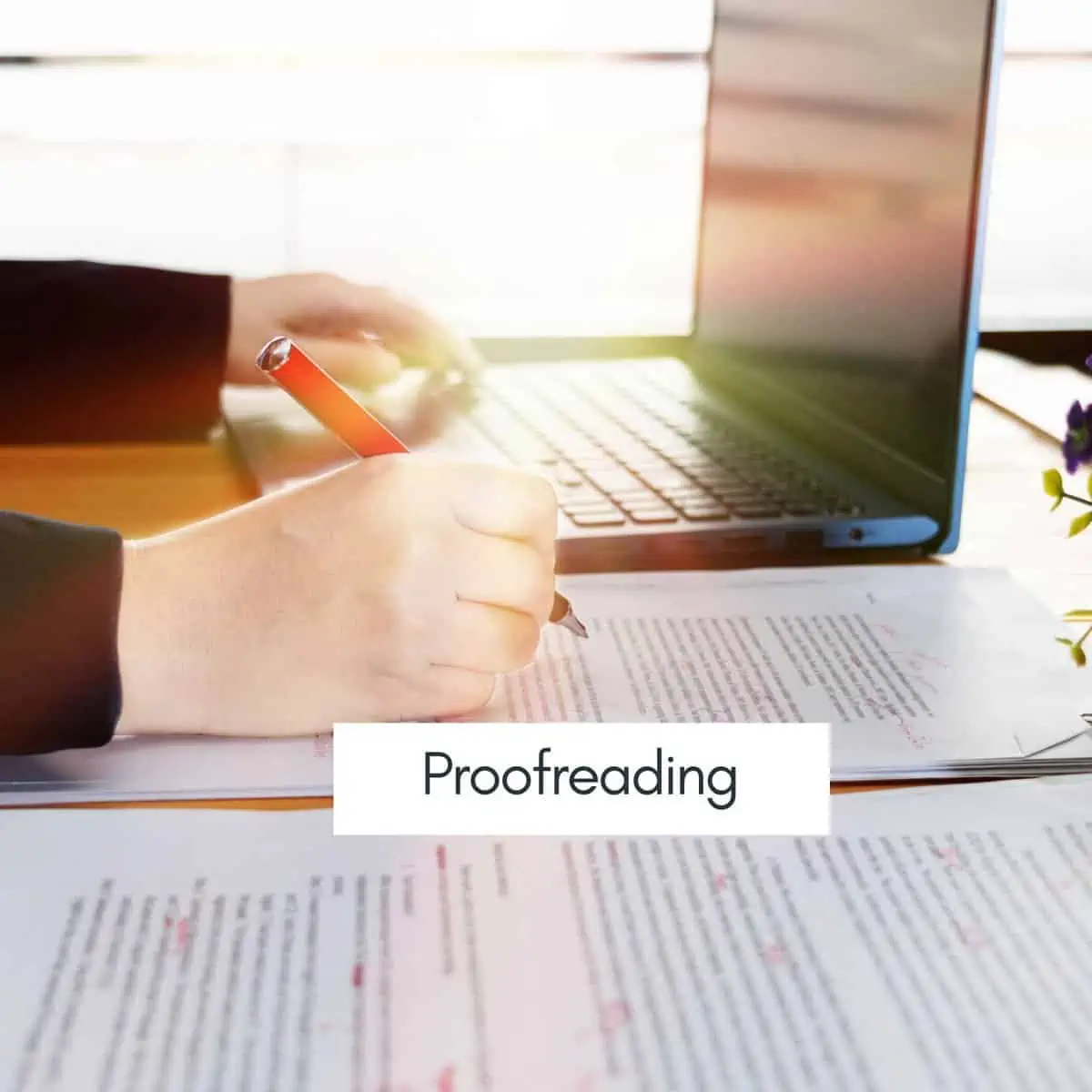 As a proofreader, you take content that other people have written and proofread it with a fine-toothed comb to make it perfect.
There's a huge demand for proofreading, yet it is also one of the lesser-known ways to make money from home.
Proofreaders are needed by bloggers and authors, to small companies and large corporations.
On average, proofreaders make $44,594 a year, according to Glassdoor. Entry-level proofreaders make at least $12 an hour, while experienced ones can charge as much as $45 an hour.
You can apply directly to businesses as a proofreader, but you may also easily find proofreading jobs for beginners at Flexjobs, UpWork, and Guru, as well as on websites like Babbletype, Gramlee, Proofreading Services, and ProofreadingPal.
Free Proofreading Workshop
My good friend Caitlin Pyle over at ProofreadAnywhere.com has been helping people become financially free through proofreading and she was also a proofreader herself before that. She has put together a free online workshop that answers all of the most common questions about becoming a proofreader, and she even shows you how to use the most popular tools used by proofreaders around the world.
Check out Caitlyn's FREE 76-minute proofreading workshop here.
---
2. Make Money Selling on Amazon
Amazon, the world's online superstore, is an excellent platform to sell your products.
According to BigCommerce, Amazon is:
Visited by 197 million users every month;
Selling more than 12 million products;
9 out of 10 customers check product price on Amazon
Given Amazon's massive influence and popularity, selling on the platform can be a profitable business.
Ways to Sell on Amazon
There are different ways to make $100 in a day to even millions in a year through Amazon, such as:
Private label – You take a generic product and put your own brand or label to it, and then sell on Amazon.
Retail arbitrage – It follows the concept of buying low, selling high. You scout for deals in your area, list it up on Amazon and sell at a marked up price.
Sell an eBook – Write an eBook and publish it on Amazon. Amazon has its own self-publishing platform where anyone can write and sell their eBooks.
Sell on Amazon Handmade – This is Amazon's own handmade store. You can create crafts and other handmade products, and then list them on Amazon. Handmade is Amazon's own version of Etsy and eBay.
Sell merch – If you're a creative person, you can create designs for t-shirts, and then sell these designs on Amazon Merch. Seasonal designs, such as Christmas, Valentine, even political events like election, are the best times to sell on Merch.
Regardless of the business model you choose, this side hustle idea a learning curve. Don't go out there without proper knowledge of how to sell on Amazon. Trust me on this because I have an experience selling on Amazon.
The good thing is that there are many online courses you can take to jumpstart your Amazon journey, and I highly recommend taking one.
One of the most popular out there is the Amazing Selling Machine. Be sure to check out this free 5-step guide (normally $47) and learn the steps to start, grow, and scale your own brand on Amazon. This guide will teach you how to find products that sell with almost zero competition. You don't want to miss it!
---
3. Work as a Search Engine Evaluator
Almost everybody uses the internet nowadays to learn something, for entertainment and more. But because search engines are run by algorithms, they don't always provide the best results.
A search engine evaluator works by assessing the search results so that search engines can provide quality and relevant results to users. Your job is to determine whether the search results are relevant based on certain guidelines. Then, you'll provide a report on your findings.
You don't need a degree to get into this type of work but a training may help land a web search evaluator gig fast.
The rate for search engine evaluators varies and most companies require contractors to sign a nondisclosure agreement. But according to ZipRecruiter, search engine evaluators can make around $53, 251 annually.
Check out search engine evaluator gigs at Appen, Lionbridge, or iSoftstone.
Related:
Easiest Ways to Make Money Online
---
4. Blog about Your Passion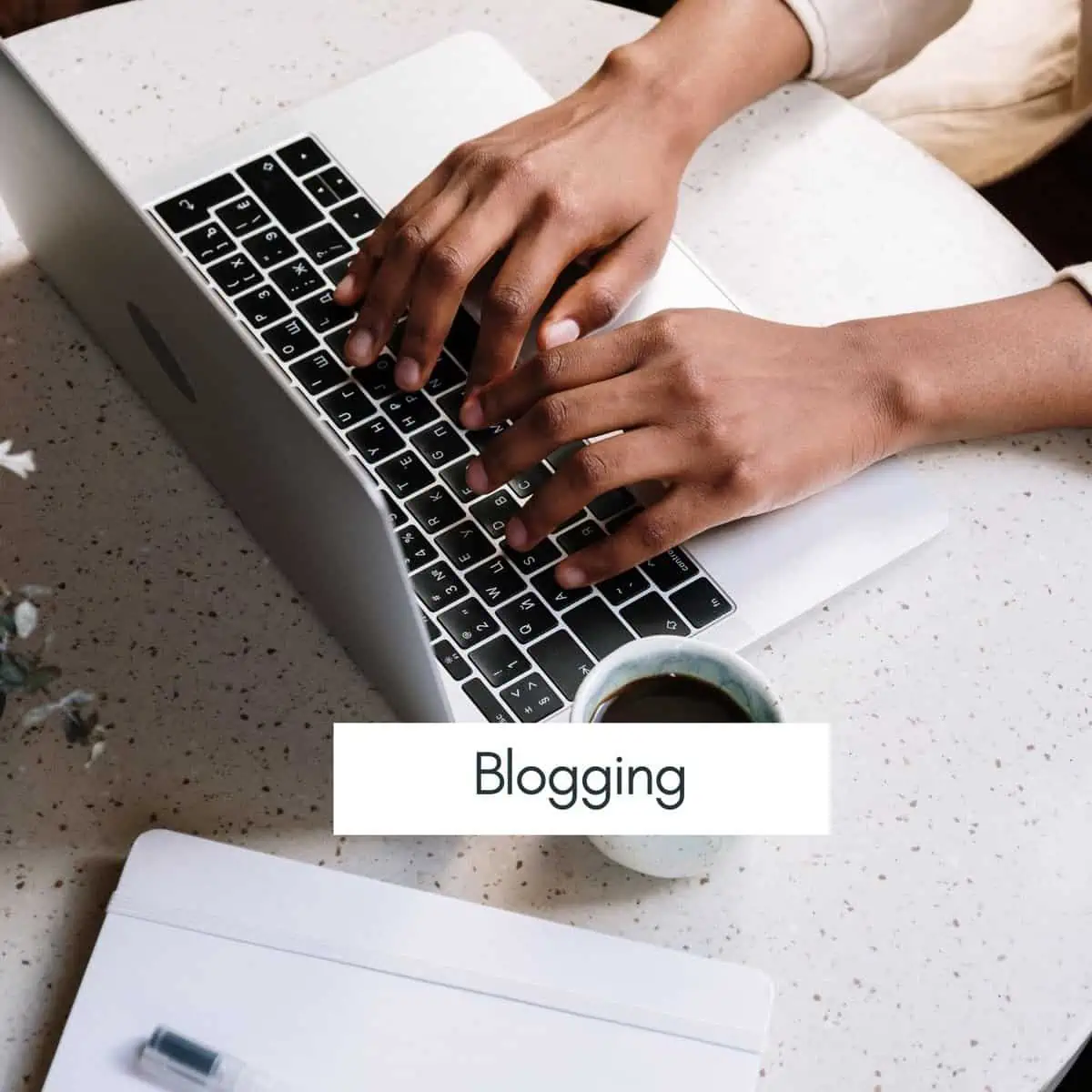 Most people start out blogging as a hobby-as a way to express themselves and voice their opinions. But, blogging became very popular over the years that a lot of brands began investing in it.
Blogging is my favorite way to make money online. As a blogger, you definitely can make $100 a day or more even as a beginner.
The beauty of blogging is it is so cheap to start at $2.75 per month. It's one of the very few businesses you can start with very little capital but has a huge ROI.
If you want to learn more about blogging, I have a comprehensive blogging tutorial to help you get started. I've also laid out in this post how I grew my blog from earning $0 to now between $5,000 and $13,000 per month.
For inspiration, check out my earliest income reports where I shared how much I made from blogging as a beginner.
How to Make Money Blogging
You can monetize your blog in various ways, such as:
Affiliate marketing – Create content that promotes or informs about a product. When a visitor clicks on the affiliate link within such content and purchases the product, you get a commission.
Advertisements – Your blog can display ads of brands and make money from it. You don't need a physical product to sell. However, you need to strive to generate as much traffic as you can to make more money.
Sell ebooks/courses / digital products – You can also make money by creating ebooks, courses, and digital products, and promoting them on your blog. Ideally, these ebooks and courses should be aligned with the niche of your blog.
Brand sponsorships – Sponsored posts are quite popular in the blogosphere, and they're a great way to build relationships with brands and earn money as well. You write around the topic and promote the brand or its product, and then charge the company for it. The brand, in turn, gets exposure among your audience.
---
5. Make Money Completing Surveys
Want to make money online but don't want to invest time in learning or building an online business? Consider answering surveys!
I used to complete surveys to earn extra money, and while I didn't earn $100 per day from completing surveys alone, answering surveys is a fun way to make a bit of cash and earn free gift cards.
There are a few survey sites/apps that I can highly recommend if you are interested in this side hustle. These are, hands-down, my top favorites:
Swagbucks is a search engine, survey company and cashback site in one. When you answer surveys through Swagbucks, you can earn SB's which you can redeem as cash through Paypal or convert into gift cards.
I've been using this site to earn Amazon gift cards, so I can guarantee you that it's legitimate. You can join below and receive a $5 welcome bonus for just signing up and a $10 EXTRA bonus when you shop through the site.
Related Post
Swagbucks Review: Is Swagbucks a Scam?
---
MyPoints is another site that is owned by Swagbucks and also pays Paypal cash or gift cards. If you've joined Swagbucks and love it,I bet you would also love MyPoints!
MyPoints also offers a $5 bonus. Check it out below!
---
6. Share Your Knowledge as a Coach
Starting a coaching business is another excellent way to make an income online and from home.
As a coach, all you need is to meet your students for a coaching session and you definitely can make $100 or more per session. And the best thing about this is that it requires little capital because you will be banking mostly on your skills and experience.
If you consider yourself an expert in your field and are able to provide valuable support to others through sound advice, then coaching could be a great option for you to make money online.
Many people require the help of coaches or mentors in certain aspects of their lives. Some people need personality development coaches, while others need relationship coaches, life coaches, and business coaches.
And a coach's salary isn't anything to scoff at. According to ZipRecruiter, business coaches make around $35 per hour, while life coaches earn at least $25 per hour.
Additionally, starting a coaching or mentoring business requires a little investment. You can advertise your services for free using LinkedIn and social media. Having a professional website with client testimonials also helps a lot. From coaching gigs, you can expand your income horizon through speaking gigs, writing books, and selling online courses.
Success Story
Nicole Montez is one of the finest examples of people who made a living from coaching, and how this job has positively impacted her life and others. She's a veteran life coach who works from home, empowering women to live fear-free lives. She has built an esteemed reputation as a business and life coach and author of Raising Ali, an international best-selling book.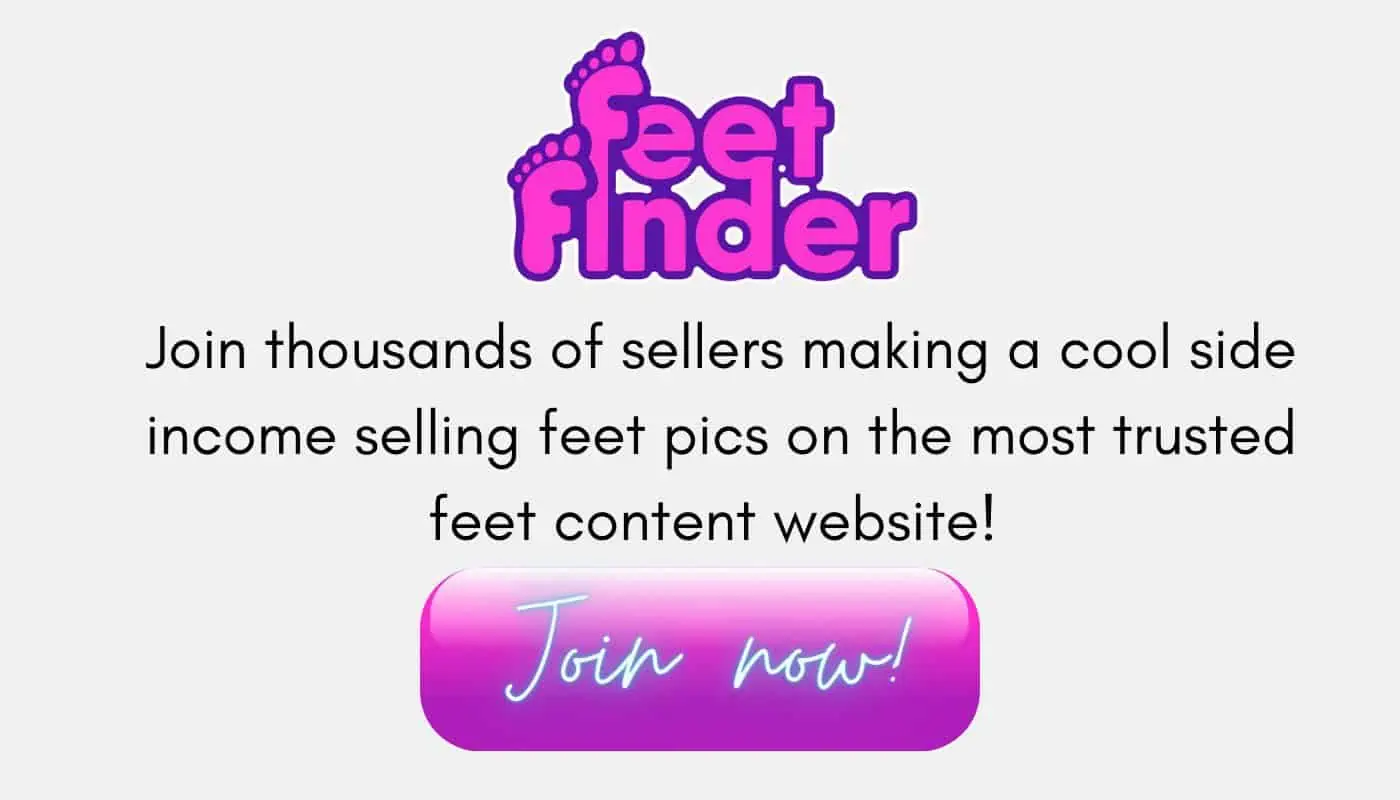 ---
7. Become an Instacart Shopper
If you love to shop, then you might as well make money from it by shopping for other people. through Instacart, you can shop for other people and get paid for it.
This is how it works: you apply to Instacart as a shopper. Once you qualify, you'll get orders via the Instacart app.
If you're a full-time shopper, you will pick up items your customer needs from a store, and then deliver them to the customer's doorstep.
If you're working part-time, you just need to do the shopping, and somebody else will be in charge of the delivery.
Working as an Instacart shopper is a great way to make money on the side. You have full control of your schedule, and you can accept or decline gigs.
You can make around $10-$20 per hour and could go up to $25/hour. If you shop for a couple of customers during the day, then you could easily earn $100 in a day.
---
8. Create Printables to Sell
Probably one of the fun ways on how to make money online is by creating and selling printables.
Printables are digital products that can help solve problems. Examples of printable are meal planners, budgeting trackers, workbooks, and more.
And if you're a blogger, selling printables is an awesome way to increase your income! The beauty of printables is that you can repeatedly sell your product and make money from it even while you sleep.
You also don't have to be the best graphic artist to create printables. Easy-to-use apps such as Canva and PicMonkey can help you produce printables in minutes!
As for selling, you can always sell them directly on your blog or website or list them up on your Etsy or Shopify store.
Success Story
Sarah Titus is one of the people who makes a good living selling printables online. She's had quite a few struggles in her personal and financial life before. She started blogging to support her kids as a single mom, but her income exploded more profoundly when she started running a Shopify store featuring the printables and courses she made. Now, that home business rakes in a seven-digit income. Awesome, right?
If you want to learn more about selling printables, check out this free workshop by Gold City Ventures! Codie and Julie, the founders of Gold City Ventures, have helped a lot of people launch their printable business from home with minimal capital!
---
9. Become a Petsitter with Rover
Petsitting is another one of the easiest ways to make money. You get to decide when to work and create a schedule that works with your lifestyle.
What's more, you can easily make $100 a day as a petsitter!
Rover connects local pet sitters to pet owners. As a petsitter at Rover, you may take the pet and bring it home with you, or watch over it at the client's place. You may also take in more than one pet in one sitting, and you can charge more if you offer more services like grooming and walking.
You can learn more about Rover here.
---
10. Make $100 Dollars in One Day as a YouTuber
YouTube, the second-largest search engine, provides an amazing way for content creators to cash in on their passion.
A lot of people come to YouTube to learn something, to pass the time, and decide whether or not to purchase a product.
Given YouTube's massive influence and the sheer number of users, you can take advantage of the platform and use it to make $100 in a day.
Advertising
To monetize your channel via Google Adsense, you will need 4,000 valid public watch hours in the last 12 months and have 1,000 subscribers. You also need to live in a country where the Youtube Partner Program is available.
Brand Partnerships
Another way to make money on YouTube is through brand partnerships. If you're in the beauty niche, for example, a skincare brand might be willing to sponsor your daily skincare video.
To learn more about YouTube, check out my guide on how to make money on YouTube!
---
11. Create and Sell Online Courses
Some people may not realize it, but creating and selling courses is a lucrative way to make money passively. You can use your expertise to help your audience solve problems. Whether they are looking to lose weight, trying to learn a new language, or wanting to shift careers, many people are willing to spend money on resources that can help them reach their goals.
Teachable is one of the best platforms to create and sell courses. You have the freedom to charge your courses, going as low as $5 or as high as $500. Your pricing will depend on the size of your community or target audience, how well you market them, and the loyalty of your customers.
The great thing about this gig is that you only need to work on a course once. You can easily make $100 dollars a day or even more if you know how to market your course.
Success Story
One of the most successful online course creators, Rob Percival, a high school math instructor, earned over a million dollars from his programming courses in just nine months!
You can get started selling your course on Teachable for free here.
---
12. Become an Airbnb Host
You can also turn a spare room or property into a cash flow machine by renting it out to travelers through Airbnb.
Yes, you can earn passive income with that extra space and even turn this side hustle into a profitable small business!
Airbnb is a website where you can list your properties for rent and where travelers seek out cheap and homey accommodations during their vacations.
If you are downsizing your home or have acquired a second property, you might want to consider listing it up on Airbnb to make money. The profit can pay for the upkeep of such property, add to your cash flow, pay off debt, and more!
Some Amazing Airbnb Stats
Since 2017, the number of senior hosting their properties in Airbnb has increased by 102%
Each year, Airbnb bookings have increased by an average of 45%
Airbnb is available in 191 countries
Guests can instantly book accommodations from over 1.9 million properties
Average accommodations of Airbnb per night is 500,000
Airbnb covers the host from accidental damage incurred in their properties of as much as a million dollars
There are pretty more interesting statistics about how lucrative Airbnb rental can be as a business, but what are its benefits to the hosts? Well, Airbnb hosts enjoy immense freedom and flexibility, and they enjoy a good source of income without having to put in a lot of effort.
Potential Earnings: $50-100 a night per room, depending on your rental property's location.
---
13. Become a Virtual Assistant
Virtual assisting is an in-demand work-at-home job that pays really well.
There's a lot of services that you can offer as a virtual assistant. You may perform multiple tasks for your client, or you could focus on a niche and offer such service exclusively.
Virtual Assistant Services
Here are some of the most common services virtual assistants offer:
Data entry
Customer service
Social media management
Email management and correspondence
Ghostwriting
Marketing
Recruitment
Appointment setting
Event planning
Graphic design
If you want to learn how to make $100 per day online or become a fully-booked virtual assistant, I also recommend checking out #fullybookedVA. It is a comprehensive VA course created by a successful virtual assistant who makes $100 per hour.
This training program covers finding clients, how to sell, onboarding and managing clients, and more.
Related Posts:
---
14. Sell Your Old Electronics
Have a ton of old electronics you no longer use? You could sell them at sites like Decluttr and Gazelle. These sites also accept DVDs and textbooks.
While this is something that you probably cannot do regularly, this is still a great way to declutter your home and earn money from your extra stuff.
Trade in your old LG Phone for cash at Gazelle. – Get a $5 Bonus on your first trade-in!
Learn more about Decluttr here.
Potential Earning: $50 per smartphone
---
15. Make lists
Some of us are good at making lists: expenses, grocery items, list of things to do. But what if I told you that you can make good money from making lists?
You might ask "how can I make $100 a day writing lists?"
Well, writing listicles isn't anything like listing the ingredients in your favorite dinner dish. It's about creating a list of interesting and amazing things. If you're good at it, then it's easy to make $100 a day.
Where to Sell Your Lists and Make $100
Listverse is a popular site that accepts listicles and pays $100 for every accepted article. You don't have to be a writing expert, but it helps that you have a sense of humor and loves to explore unusual things (top 10 minimum).
Once your article is accepted, Listverse will pay you $100 via PayPal.
---
16. Make Money by Delivering Food
Do you also wonder how to make $100 a day fast with your car? Consider delivering food!
Food delivery is a booming soon-to-be $200 billion industry. As a food delivery guy/gal, you will pick up orders from food establishments and then deliver them to the customer's address.
There are several benefits to working in the food delivery industry. But first, you get to set your own working hours. You are not confined to work on a strict schedule. You can also decide whether or not to accept an order. And importantly, you can earn $10-$25 an hour, plus tips from customers.
There are lots of food delivery services in the country, some of the most popular include Caviar, UberEats, Postmates, and DoorDash.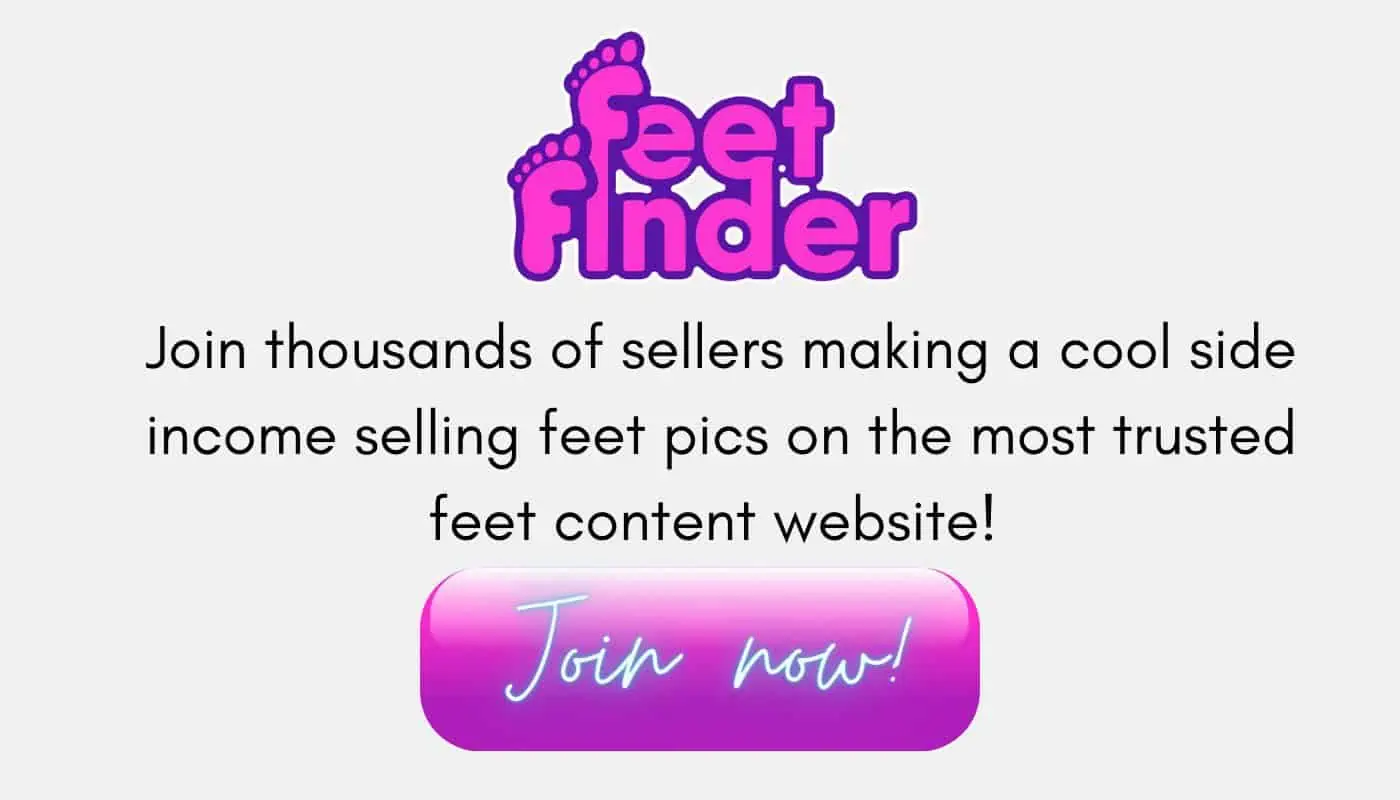 ---
17. Become an English Tutor
This is a great paying gig that allows you to work from home from your computer. The best thing about teaching English online is that you don't need to have a teaching degree to be accepted, and some companies even accept college students as long as they are native English speakers.
The following companies are hiring English teachers right now:
VipKid
VipKid has been around for years and pays up to $22 per hour for one-on-on classes.
Magic Ears
Magic Ears is the new kid on the block when it comes to ESL teaching but has been rapidly expanding in the last two years. They pay up to $26 per hour.
Related:
---
18. Become a Transcriptionist
If you are looking for a flexible job that allows you to work from home, that requires little to no experience, and doesn't involve making sales calls, writing an article or blogging, then try transcribing audio files.
Working as a transcriptionist is an easy work-at-home job that could pay you $30,000 per year! You don't need a special degree to get started, but you need to be a fast typist and have an excellent listening skills.
If you are interested, check out how to make money as a transcriptionist. Also, don't miss this FREE General Transcription Mini-Course.
---
19. Make $100 Fast with Apps
Don't leave money on the table when you go shopping! Cashback apps allow you to earn money or "cash backs" each time you spend money online or at your local stores. It's a great way to earn passive income from shopping things you would buy anyway.
There are a lot of cashback apps/rebates apps available today but these are the ones I regularly use:
Ibotta is a grocery rebate app that pays you for buying groceries at their partner stores. Since joining Ibotta, I've received over $800 in cash back on things I regularly buy at the grocery stores such as toilet paper, toothpaste, bread, milk, yogurt, OTC medicines, or even vegetables.
It's hands-down my favorite cash back app that I constantly use to make a bit of money without working for it.
A bonus? Ibotta will give you $10 FREE, which you'll receive after scanning your first grocery receipts.
Also, in case you're wondering how it works, all you need to do is download the free app on your phone, sign up and start scanning your grocery receipts. Read my honest Ibotta review here to learn more about this awesome app!
Rakuten
Do you always shop online? How about making money for buying things you would buy anyway?
Rakuten is the most popular rebate app and offers up to 40% cash back for purchases made at their partner stores, including Amazon, Macy's, JCPenney, and Best Buy.
Not only does Rakuten offer some of the most generous cash backs in the market, but it also provides plenty of ways to maximize your earnings. You could also earn $10 FREE after making your first $25 worth of purchases through Ebates.
---
20. Flip Websites
Some of the best things to flip for money these days are digital assets such as websites or blogs.
Flipping websites involve either building a new website from scratch or buying dormant websites to flip for a profit. In the latter, dormant websites are fixer-upper, so they need some work. You can populate it with relevant content, and then monetize it with ads, affiliate links, and sponsored posts. When the website has achieved a decent authority ranking and quite a lot of traffic, you can sell it at a higher price!
You could sell the website for 2 to 3 times its monthly revenue. So if you make $500 a month from the website or $6,000 per year, you could easily sell it for up to $18,000!
Success Story
One of the most successful flippers is Joe Burrill. He quit his clerk job and focused on his website flipping business full-time, and has so far made over $1 million in website deals.
So, if you want to learn how to make $100 a day from home, I suggest learning how to flip websites as it's a very profitable business model.
---
Interested in flipping money? Check out my list of ways on how to flip money today!
---
21. Make Money Doing Tasks / Running Errands
A lot of people need an extra pair of hands for small tasks like designing a birthday invitation, decorating an event venue, running to the store, picking up the laundry, and more.
If you have a lot of spare time, you can do these chores for others and make money at the same time.
So how to make $100 today running errands? There are plenty of sites and websites that hire people like yourself.
For instance, you can become a tasker at Task Rabbit, and run errands for seniors, small business owners, and other busy individuals. Tasks can vary, ranging from getting medications at the pharmacy, paying bills, purchasing stuff at the store to picking up dry cleaning.
You can potentially earn an average of $25 an hour running errands for other people.
---
22. Make $100 Per Day Online Selling Crafts
If you are creative and you have time to make craft items that are in demand, then you might want to consider selling crafts. Now is even a great time to sell crafts with platforms such as Etsy, Facebook marketplace, and Shopify.
For ideas on things to make and sell from home, check out this post. You might also want to check out this list of the best things to sell on Etsy! I've verified this list using a product research tool to make sure they have demand on Etsy.
---
23. Manage Others' Social Media
If you're quite an expert in Facebook, Instagram, Twitter, YouTube, and Pinterest, then you could monetize your skills and offer social media management services to business owners.
As a social media manager, your work includes curating content, creating graphics, copywriting, and scheduling posts. You may also be in charge of fostering conversations by responding to questions and replying to comments. Also, social media managers analyze data and track the performances of their campaigns. With these duties, it's easy to see why business owners would rather outsource their social media needs than manage these tasks themselves.
So if you're someone who's always on social media and have the ability to give your client's brand a human voice through interactions, then this job is for you. And if you must know, social media managers receive competitive compensation ($40 – $60 per hour), so it's easily one of the best ways to make $100 dollars a day online.
---
24. Make $100 per Day Online with Rakuten
Rakuten will not only pay you for shopping at their partner stores, but they will also pay you $25 per qualified referral you send them.
If you have four friends that are not using Rakuten yet, have them join for FREE through your referral link and Rakuten will pay you $25 for each of your referrals or $100 for four referrals.
Rakuten offers a great way to save money and amazing perks that I bet your friends and family would love to know about and take advantage of.
Remember, however, that to have your own referral link to make money through the Rakuten's referral program, you must first become a member. Again, it's free to join, and you'll also receive $10 FREE after making your first $25 worth of purchases via Rakuten.
---
25. Make Money Driving Your Car
Your car is a running liability unless you use it to make money. Thankfully, there are now many ways to make money with your car
First, you can use your car to deliver groceries or food, such as when you work with Postmates and UberEats.
Second, you can use your car for ridesharing with companies like Uber and Lyft. You can earn $100 a day, or more, with ridesharing, especially if you drive during peak times (weekends and Friday nights), and rush hours. You can earn between $14 and $16 driving for Uber and Lyft.
Another great way to make money with your car is advertising on it. It won't make you $100 a day, but you could earn $400 per month in passive income driving like you normally do with car advertising.
---
26. How to Make $100 Per Day Online Selling Photos
Thousands to millions of blogs/ websites, social media influencers, and online businesses also use paid photos regularly, which makes selling photos an excellent industry to venture into.
To give you an idea, I used to pay $14-29 per month for a stock photo membership. If you charge $29 per month and have 100 paying members, you could earn $2900 in passive income per month!
Related: How to Sell Feet Pics and Make Money
Where to Sell Photos to Make Money
If this is something of your interest, check out the following sites where you can sell your photos:
Shutterstock – They pay up to $120 per image download.
iStockphoto – They pay you 15% of any sales. This site charges subscribers $29 per month per 10 photos.
Etsy – This site is not only for selling decors or crafts but is also a great platform to use to sell stock photos. They keep 20 cents on each sale and 3.5% of the sale price.
SmugMug Pro— This site keeps 15% of the sale price, and you get 85%. The catch is that there is no free option. If you want to sell photos on this site, you'll have to purchase a Pro subscription starting at $12.59 per month.
---
27. Join Focus Groups
If you haven't joined focus groups before, I'd say you're missing out on a potential money stream.
Focus groups are like surveys, but instead of answering forms, you will participate in market research. Typically, the goal of focus groups is to generate information and data from the respondents' thoughts and opinions.
So if you come to think of it, you are getting paid to talk about what you think about a brand, product, or service. They also pay handsomely, often to the tune of $100 to $500 per session (with sessions lasting more or less an hour). Plus, there are no special qualifications to meet in terms of education and work history.
Some of the best focus group sites to join are Respondent, Survey Feeds, FocusGroup.com, and Probe Market Research.
---
28. How to Make $100 a Day Fast, Online, and Passively with Udemy
With online learning being the new normal, many people are looking into platforms like Udemy to learn something.
Udemy is a massive e-learning website where people can enroll in a huge selection of courses, from digital marketing, photography, music, to health and fitness.
So, if you have that teaching spirit within you, you can become an instructor on Udemy and make money.
What's so wonderful about this setup is that all you need is to create a fantastic course that provides a lot of value. You don't need a website because the course will be available on Udemy. Plus, you can piggyback on Udemy's popularity and attract students from the site's existing customer base.
Success Story
The highest-paid Udemy instructor, has over 120,000 course-takers and earned almost $3 million from the platform.
29. Start a Print-on-Demand Online Business
Do you know how to make money from home using your artistic and creative talent without much upfront investment? You could start your own print-on-demand business where you can make money fast in your own hours.
Print on demand or POD is all about creating designs or artwork and having them printed on products, like shirts and coffee mugs, as the orders come in. This way, you won't have to mass produce the products and wait for them to sell. The products are printed, packed, and shipped by your chosen POD supplier.
So if you want to start an online business that showcases your creative side, then POD might just be the one for you.
30. Earn Passive Income by Renting Out Extra Space Through Neighbor
If there's Airbnb for people, there's also one designed for storage. Neighbor is a completely free app that you can use to make money online. With Neighbor, you can list any spare room or space in your property and rent it out for storage to other people. Many people use this app in lieu of commercial storage facilities because it is cheaper and more convenient.
You earn money on Neighbor when someone books the space. They might book the space for a week or stretches of months. Either way, you earn passive income from that unused space as long as it is occupied. Plus, you get paid through the app, which means it is pretty much secure for both the renter and the host. Also, you get up to $1 million in liability protection.
Related post: Neighbor Storage Review 2022
31. Make Extra Money by Donating Plasma
Looking to make some quick money online? Then consider donating your plasma. Plasma is the portion in our blood that contains antibodies. It is also one of the most crucial elements that pharmaceutical companies need in creating medicine for life-threatening diseases.
Donating plasma is easy. Just go to your chosen donation center and go through a medical exam. You must be at least 110 pounds and 18 years old to qualify. You'll get paid good money on your first month ($1000 or more), and the subsequent donations pay around $50.
So if you are quite healthy and in need of some extra money, then donating plasma is one of the best ways to make money.
32. Flip Stuff Online
Flipping stuff online is also one of the best ways to make money, possibly $100 a day. Why? Because you get to be your own boss. Flipping stuff online basically follows the concept of buying low, and selling high, so if you have an entrepreneurial spirit, then this is an excellent method to make money.
You make money online through flipping by finding novelty items at flea markets, garage sales, and consignment shops. Say you've found a vintage T-shirt at Salvation Army that sells for $5. You buy it for $5 and sell it on eBay or Etsy for $30. And if you have the knack for things like these, then you could scout for products that sell at the best profits.
There's a great online course for this if you aren't sure how to make extra income by flipping things online.
33. Run a Dropshipping Business
This is a business model that allows you to earn money online from your online store.
But instead of holding a physical inventory of the products, you only purchase the products once they are ordered, and have the supplier ship them to your customer. This allows you to save money on overhead costs because running an online store doesn't cost as much as running a brick-and-mortar store.
Dropshipping can be a lucrative online business where you can make 100 dollars a day or more. You can also make money online from anywhere because you can operate your online store remotely.
To learn more, check out these affordable Udemy courses for less than $10:
34. Get a Roommate and Save Money
If you want to get free money from your own budget, then you should look at areas where there's potential for saving money. Getting a roommate is one fine example for this.
A roommate can help you save money by reducing some of your living expenses. For example, you can split the costs of water, electricity and internet connection between yourselves. You could also carpool and potentially save money on gas.
While getting a roommate is not an option for everyone, it works well with young single adults who need to save a few hundred dollars each month.
Related:
26 Genius Ways to Get Free Money Legally
35. Make Money from Freelance Writing Jobs
Freelance writing is one of the best side hustles that generate extra money online. With freelance writing, you can work with multiple clients so can even make more money fast.
Freelance writing also happens to be one of my top money-making ideas. There are tons of opportunities you could grab online to get started with this career. And if you take this gig seriously, you could even make a full-time income out of it. Some writers get paid 100 dollars a day for a single copy or article.
36. Become a Virtual Friend in Your Spare Time
Working as a virtual friend may sound unconventional to some people, but this is one of the best ways to make money in just a few minutes.
It's quite easy to earn money online as a virtual friend. Sign on virtual friendship sites like FriendPC, RentAFriend, and RentCyberFriend. If someone wants to hang out with you or hire you as a date, then you set your own rates per hour and meet with the client.
Some clients are generous with tips, so it's possible to earn good quick cash, meet new people, and experience new things.
37. Make Full-Time Income as a Bookkeeper
Local businesses need a bookkeeper to keep their financial records in order. But instead of going on-site to offer your bookkeeping services, you can do it online instead.
If you aren't a skilled bookkeeper yet, consider taking online courses to fast-track your learning. Also, pick an online course that provides certification at the end of the program as this gives you an advantage over other applicants. You stand to make more money as you gain more experience and expand your client base.
Bookkeepers.com offers some of the most comprehensive online courses for aspiring bookkeepers. Check out this free 3-part class to learn more about bookkeeping.
38. Make Fast Cash Cleaning Homes
If you're looking for money-making ideas that don't require a degree or certification but still pay good money, then look into cleaning homes. Many people hire house cleaners before a big event, or when they're just too tired to do it themselves. So if you are a diligent cleaner, then this could be a great idea to make quick money.
Home cleaners make around $14 to $19 per hour.
39. Make Good Money from your Podcast
Running your own podcast is also a fantastic way to earn money from home. Podcasting is one of the best ways to make money that combines both active and passive income.
It's almost similar to how you make money blogging. Your podcasts can make money from sponsored content wherein you promote an advertiser during the show. Fans could also send their support to your show through cash, while you can make more money from affiliate sales.
Podcasts do take time and effort to grow, but once you've got the right traction, they can prove to help you make serious money without leaving your home.
40. Earn Extra Cash as a Mystery Shopper
Side hustling as a mystery or secret shopper is also a great way to earn free cash while you're out and about. Secret shoppers are hired by market research companies to observe and report on a store or establishment's quality of customer service.
While other gigs require special skills, this one only needs you to pretend as a customer to make extra money. Tasks vary a lot, but they're often quite easy and fun to do. Most market research companies pay at least $10 per hour, depending on the assignment, and sometimes you get to keep the products or eat free meals while doing your job.
Related: 7 Mystery Shopping Companies Hiring Now
41. Watch Videos Online and Make Money as a Captioner
Whoever said that you can earn extra money watching videos must be joking, right? Apparently not. It's true that you can make money watching videos, but you have to put in the work as a captioner.
A captioner is someone who watches videos online, TV show, and other forms of video content, and then write down what is being said by the characters as well as the other auditory nuances (such as the barking of dogs or the thudding on the floor). There's also the option to caption real-time videos which pays even more money.
This work involves a lot of typing and listening. And if you love to watch videos, then this could actually be a great way for you to make extra money.
Related: Watch Videos For Money: 8 Real Sites that Pay
42. Earn Money from Peer-to-Peer Lending
Getting into peer-to-peer lending is a great way to make passive income and make money after your initial effort of lending it.
Peer-to-peer lending is where you offer to lend some of your money to a borrower through a P2P platform. The borrower pays you back monthly in principal and interests. You can choose to reinvest the money so that it keeps growing.
So if you want to put some extra cash in your bank account without putting in much effort, then you could look into peer-to-peer lending.
43. Make Money by Running a Daycare Center at Home
If you don't mind taking care of other people's kids, then you could make money from your own home by running an in-home daycare center. There are some costs associated to get this business started, such as licenses and certification, as well as educational and entertainment products for the kids.
Many parents take advantage of this setup because it is cheaper than real daycare centers and they're more comfortable leaving their kids to someone just within their neighborhood. As for you, you stand to make around $700 each month for each child. So if you have a couple of kids to look after, then it's possible to make an extra $100 a day.
44. Make More Money as an Influencer
If you're already making money blogging or from your Youtube channel, you can level up your income potential and make more money as an influencer. Working as an influencer is one of the creative ways to make money online while making money in your own schedule.
You make extra money as an influencer by growing your social media community, posting content regularly, and reaching out to your followers. When brands see that you have a solid following, you could promote their products and services at a price. In fact, some influencers have found that is one of the best ways to make money, allowing them to earn more than 100 dollars a day online.
Related:
45. Save Money by Cutting Unnecessary Expenses
While there are a lot of creative ways to make money online, sometimes you don't have to look that far to free up some extra cash. If you can save money here and there and take your budget seriously, then you'd probably make $100 dollars a day or in a few days.
Unlock free money from your budget by cutting back on expenses. You might want to take up jogging or follow home workouts instead of exercising at the gym. You could cut your cable subscription and stream videos instead. Even brown-bagging your lunch to work can give you free money.
So if you make the effort of paring down your budget and find more ways to make money, then financial freedom shouldn't be too far ahead.
46. Make Extra Money as a Voice Talent
Got lots of free time and an awesome voice? Working as a voice talent is also one of the best ways to make money right from your own home.
Making money online as a voice talent takes some work and a little investment in equipment. You make money when you create demos that you can submit to clients and agencies. Once you've got the hang of things and gain some experience, then it's possible to make 100 dollars a day online from a single project.
If you want to learn more about how to make money online as a voice over artist, I recommend taking this free 12-lesson voice over mini-course by Julie over at workfromhomedoingvoiceovers.com.
Related:
47. Earn Good Money Playing Games
If you spend a lot of your spare time playing games, then it's high time you make money from this hobby of yours. Did you know that some people are making money when they play games online? And there are so many ways to do this, especially if you spend so much of your free time a day online playing games.
You could become a game tester wherein you play games that are still in their development stages. Some companies pay cash to your Paypal account, while others give free gift cards. Some survey sites also offer playing games as an exchange for some rewards.
You could also stream your games and make money from your Youtube channel or Twitch account. This is a more lucrative option because these platforms make you some passive income as well, allowing you to make money on your own schedule.
Related: Modsquad Review 2022: Make Money Moderating Online Communities?
48. Write and Sell eBooks
Writing and selling an ebook is almost similar to selling online courses. When you create online courses, you have the goal of helping others out with your knowledge.
Ebooks are like that, too, but it a digital format, designed to be read by your audience. You can write about anything you're passionate about, even fiction, short stories, novels, and a collection of poems.
Even better, you can sell digital products online like eBooks, without going through the traditional methods. Nowadays, you can self-publish your eBooks on Amazon, which allows you better control of your business and the potential to make more money.
Related: Low Content Publishing: What Is It and How to Make Money from It
49. Rent Out Stuff
You could make $100 a day in extra cash and make passive income by renting out stuff to others. You start by going through all your stuff and figuring out what other people may need. Think along the lines of power tools and equipment, bicycles, photography gear, baby gear, camping stuff, and more.
The great thing about this money-making opportunity is that you make extra income in your own hours and in your own terms. You'll also make money fast because you already have the products, and you only need to list them up and market them.
50. Join a Mock Jury
Working as an online mock juror is one of the most interesting and creative ways to make money. As a member of a mock jury, you get paid to provide feedback on the weaknesses of a case during a mock trial.
This is an online trial, so you only need a good internet connection to do your job. You make extra money fast because some of the online mock jury services pay directly after the trial, while others send payment to your PayPal account. The pay for each trial varies, depending on the complexity of the case. Some pay around $20 per trial, while other jurors make 100 a day.
---
How To Start Making an Extra $100 A Day
Making an extra $100 a day can give your finances a good boost. While this list does not require you to attend a 9-5 job, most of the side hustles here require time, effort, and your willingness to learn. So if you want to learn how to make $100 a day online, I suggest following these tips:
Save money whenever, wherever, however you can
Earning an income is one way to make money, but you can also earn it by "finding" some money on your budget. There are lots of ways to free up an extra hundred bucks: buying only the essentials, bringing food to work, cutting cable, and finding free or cheap entertainment. You could also save money by paying your bills in full and in time (to avoid the exorbitant interest rates).
I would add that living a simple and frugal lifestyle helps me focus more on what matters for me and my family, and often, they cost little to zero dollars.
Work more hours
Apart from having a side hustle or a second job, you could also make an extra $100 by working more hours. If you can manage it, you could work a couple of hours on the weekends and at night time if that means you can get closer to your financial goals. Some businesses also tend to get busier on the holidays, so take advantage of the season and rake in more cash.
I would only suggest this if you think your body can handle the long hours. You should still pay attention to your health and well-being and give yourself a break from time to time.
---
Ready to start making $100 per day?
As you've seen, it is possible to make $100 per day! And while these side hustle ideas are not get-rich-quick schemes, they can truly make you money if you are willing to put in some work.
If you want more ideas on how to make $100 per day online consistently, check out this list of business ideas!
Related Post: How to Make an Extra $100 a Week Effortlessly
---
Want to learn more ways to make money from home?
Check out the following posts!
Have you tried any of the side hustles above? Tell us about your experience!
LIKED THIS POST? SHARE THIS POST WITH FRIENDS!