Hey, ladies! If you're looking for flexible side hustle ideas for women, then you've just come across the right post!
Maybe you are looking for side hustles that can replace your main income or you're just looking for easy side hustle ideas to make quick cash. Well, hopefully you'll find something on this list.
You see, I've been working from home for years now and I LOVE this work set up.
All these years, I have tried so many flexible income ideas—from virtual assisting and freelance writing, to transcribing audio files and selling on Amazon and Etsy.
And there's actually a lot more great side hustle ideas for women! That's why I wrote a lot of posts like this on this blog.
So, if you want to make some money as a woman, then check out these best side hustles for women!
22 Best Side Gig Ideas For Women
1. Sell Feet Pics on FeetFinder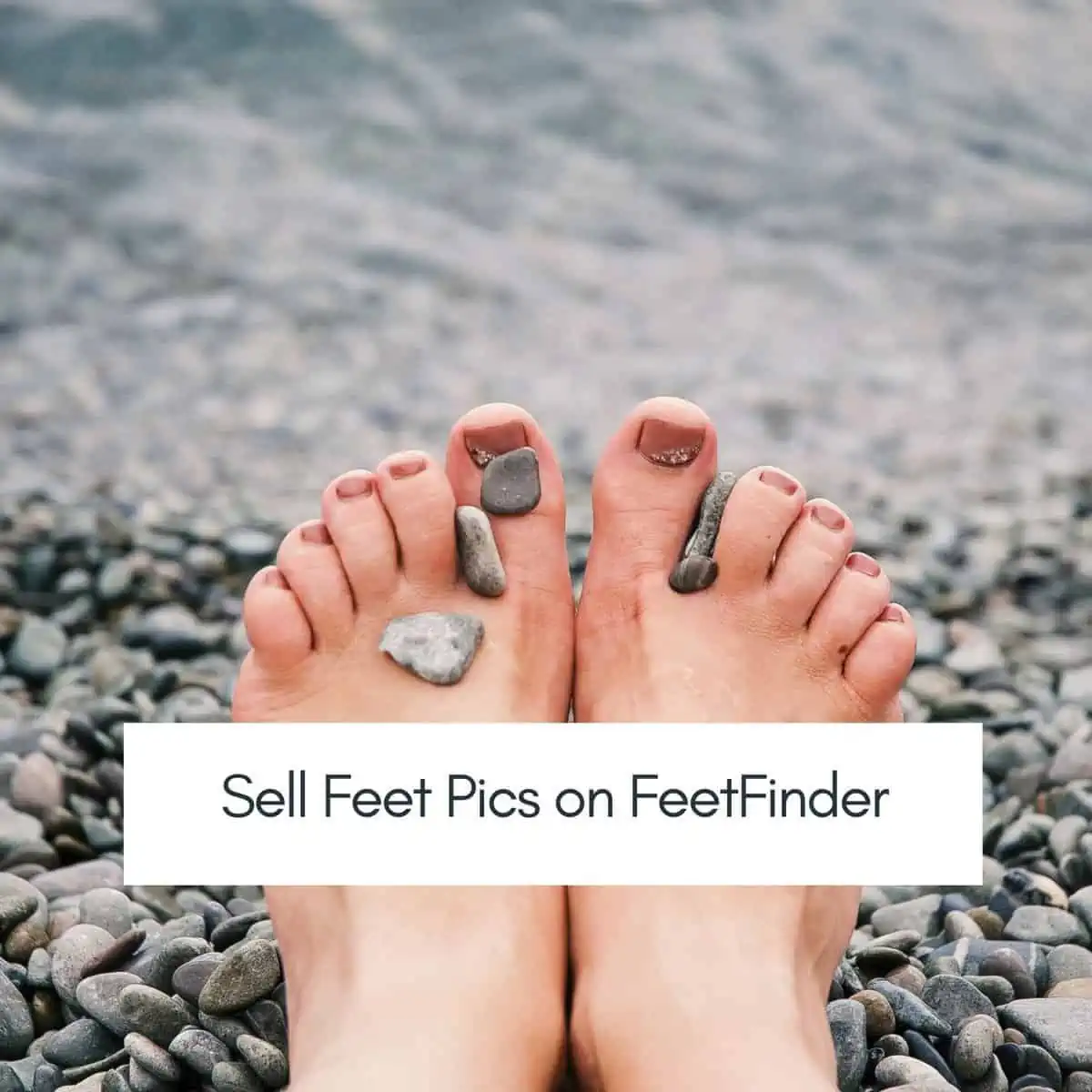 We're starting off this list with a simple side hustle idea that fetches a lucrative income: selling feet pics online.
I know, this is not for everyone, but this is legit and many women have been making unbelievable income from selling feet pics.
So, what makes selling feet pics a lucrative side hustle for women?
Well, there's demand for feet pics. Your potential clients include people with foot fetish and stock photography sites needing foot images, to marketers and advertisers needing feet pics in their campaign materials.
Selling feet pictures can also be your own business since you work on your own schedule and set your own rates. Some women sell a package of feet pics for $10-$20, while others are able to sell for hundreds. So, if you could imagine the potential extra cash this business brings in, you'll probably want to start selling feet pics too!
As with all side hustles for women, I believe one of the biggest keys to success is choosing the right platform. And for selling feet pictures online, FeetFinder is the best choice.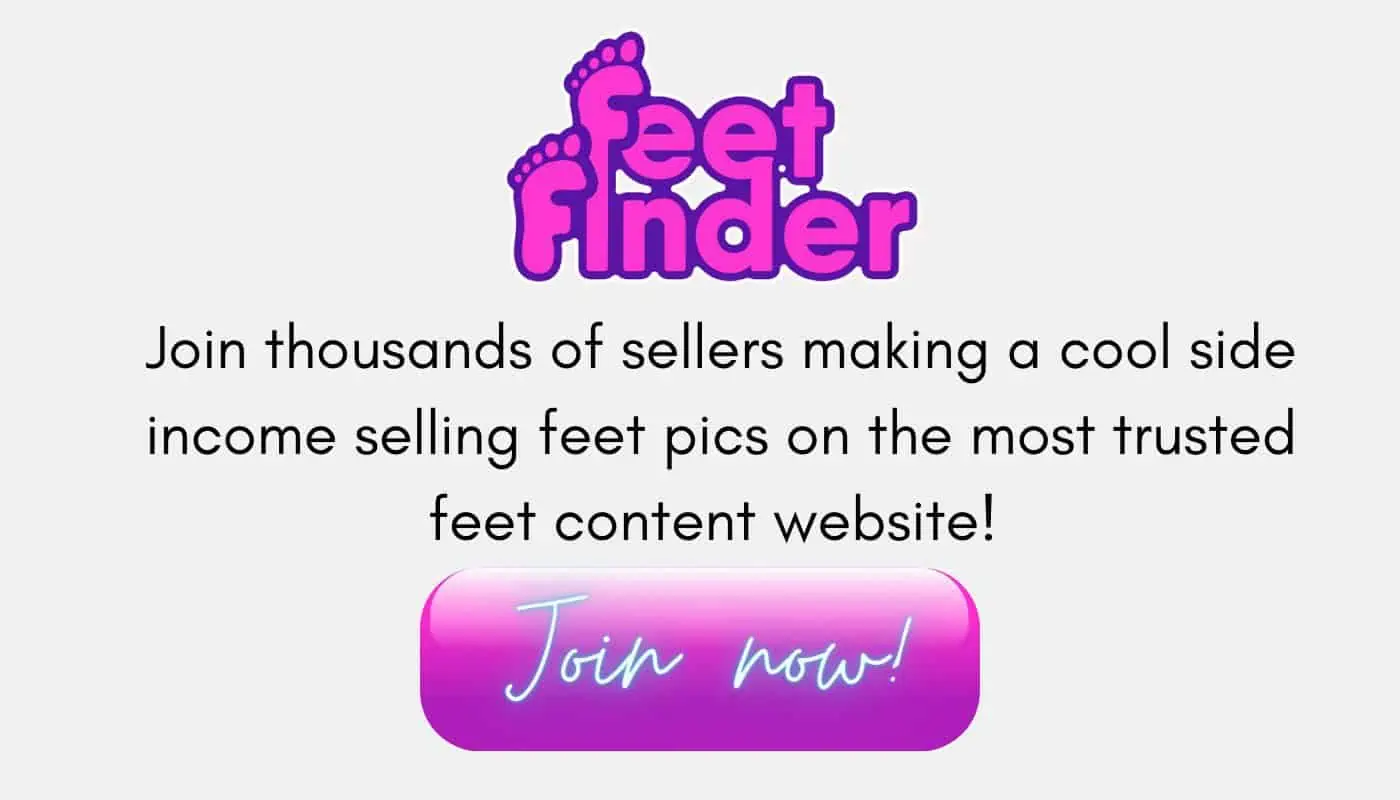 With FeetFinder, you can run your online business safely and securely. Everyone goes through an ID verification process, payments are processed through reliable platforms, and you get plenty of support from the FeetFinder team.
For example, this woman bought a brand Mercedes after selling her mom's feet pictures on FeetFinder! I know it may sound weird for some people, but this side hustle seems to be a legit money-maker. It is legal in many countries and can be safely done within FeetFinder.
2. Sell an online course
Are you excellent in creating digital art or perhaps building websites? Are you an expert in a skill that people would pay for to learn?
Well, you can can create an online course on a subject you're most passionate about–one that your target audience can take valuable insights and advice.
Selling online courses is a fantastic side hustle for women. What I love about selling courses is that it can become passive overtime. You can sell your course repeatedly to different people, making you money while you are literally sleeping! The best thing? You're sharing your skills and helping other people!
Thankfully, there are several platforms you can use to sell your online courses easily, such as Skillshare, and Teachable.
You can try Teachable for free here.
3. Create and sell printables and templates
Are you one of those women who have an eye for good design? Then, make extra cash by making and selling printables and templates!
Printables and templates are digital products designed to provide a solution to your target market. These printables may be about helping people plan their next party, organize their life, or improve their productivity.
Rachel Jimenez, for example, earns good money selling marketing templates and planner printables. She's able to grow her small business into a massive success, earning her almost five digits a month!
If you need inspiration , I recommend checking out Etsy for the best-selling printables and templates. You'll find everything from wedding templates and fun stickers, to journals and planners. Make your own versions of these printables and templates on Canva, produce eye-catching mock-ups, and list them on your Etsy shop or even your own website.
Interested in this side hustle idea? Then, don't miss this free workshop by Gold City Ventures. Cody and Julie will teach you what to sell and what to do to make your shop a success.
4. Offer consulting services to women
What better way to make money as a woman than helping fellow women, right? You can do this by offering consulting services to women!
This side hustle idea is similar to creating courses because you're sharing your expertise. However, by being a consultant, your solutions are customized according to your client's specific needs. You may not need to create videos but you'll have to be able to talk to your client over the phone, online or in person.
It's definitely a great idea to invest in your own website for your consulting services and have a social media presence.
If you need help building your own consulting website, here's an easy tutorial for you to set up your own site with Hostgator.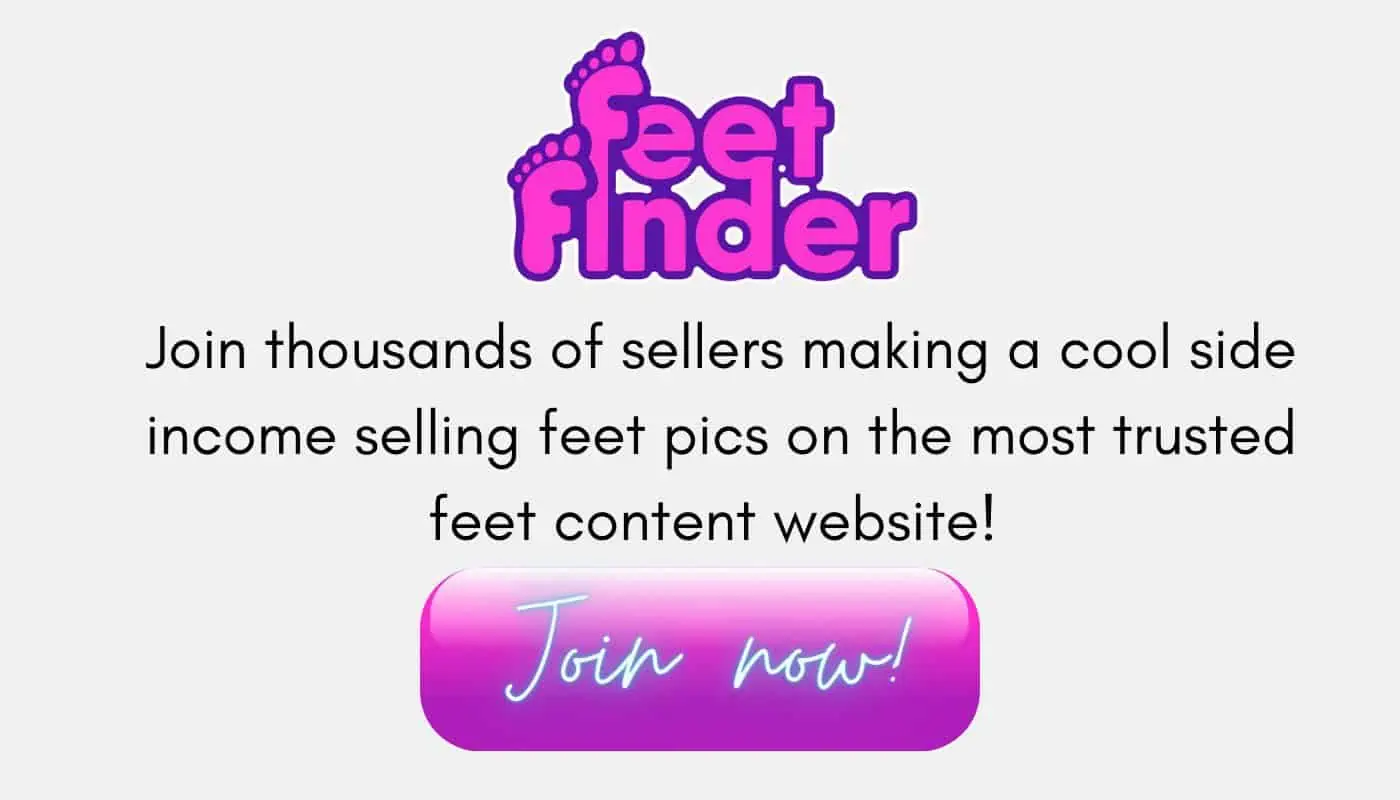 5. Provide cleaning services
I think what's common among us, women, is that we are good cleaners. Women are meticulous when it comes to cleaning , perhaps because most of us are trained from a very young age to help keep our houses tidy.
So, yes, providing cleaning services can be one of the best side hustles for women. You can make a few bucks an hour in your spare time offering cleaning services to homeowners.
Also, a home cleaning service business has low start-up costs, so you can start without losing huge upfront capital.
You could also specialize in a specific cleaning service, such as carpet cleaning, window cleaning, or pool cleaning.
6. Rent out stuff
You don't have to be a woman to make money renting out stuff, of course. But, if you're a mom and you still have baby gear and stuff that your children have outgrown, then consider renting them out for quick cash.
Surprisingly, there are plenty of everyday things people pay to rent such as sports gear, camping equipment, and musical instruments.
You can rent out your baby gear at BabyQuip, and sports equipment at Fat Llama.
But the things that can fetch you the most money are vans and trucks. If you want to rent out these things, check out RVshare and Fetch.
7. Pet sitting and dog walking
Pet sitting and dog walking are two easy side hustles you can offer together or separately, depending on the arrangements you make with your clients. According to Indeed, you could make around $18 per hour walking dogs.
Apart from walking dogs, you could also offer pet sitting as a service. When pet owners need to be away from home for a while, they need someone to look after them. You could make extra cash taking in these pets, ensuring they are fed, walked, and cared for while their owners are away. So, if you enjoy the company of furry friends, pet sitting and dog walking are excellent side hustle ideas for you!
8. Rent out spare space
You can turn your spare space into a money-making machine by renting it out to others. But, if you don't like the idea of other people living on your private property, you could still rent out your spare space for storage on Neighbor. This way, you can generate extra money online with what you already have and with minimal effort!
List your basement, vacant garage, driveway, extra room, or attic on Neighbor and let tenants move in their stuff. This excellent side hustle generates passive income and can help supplement your full-time job income.
9. Become a virtual assistant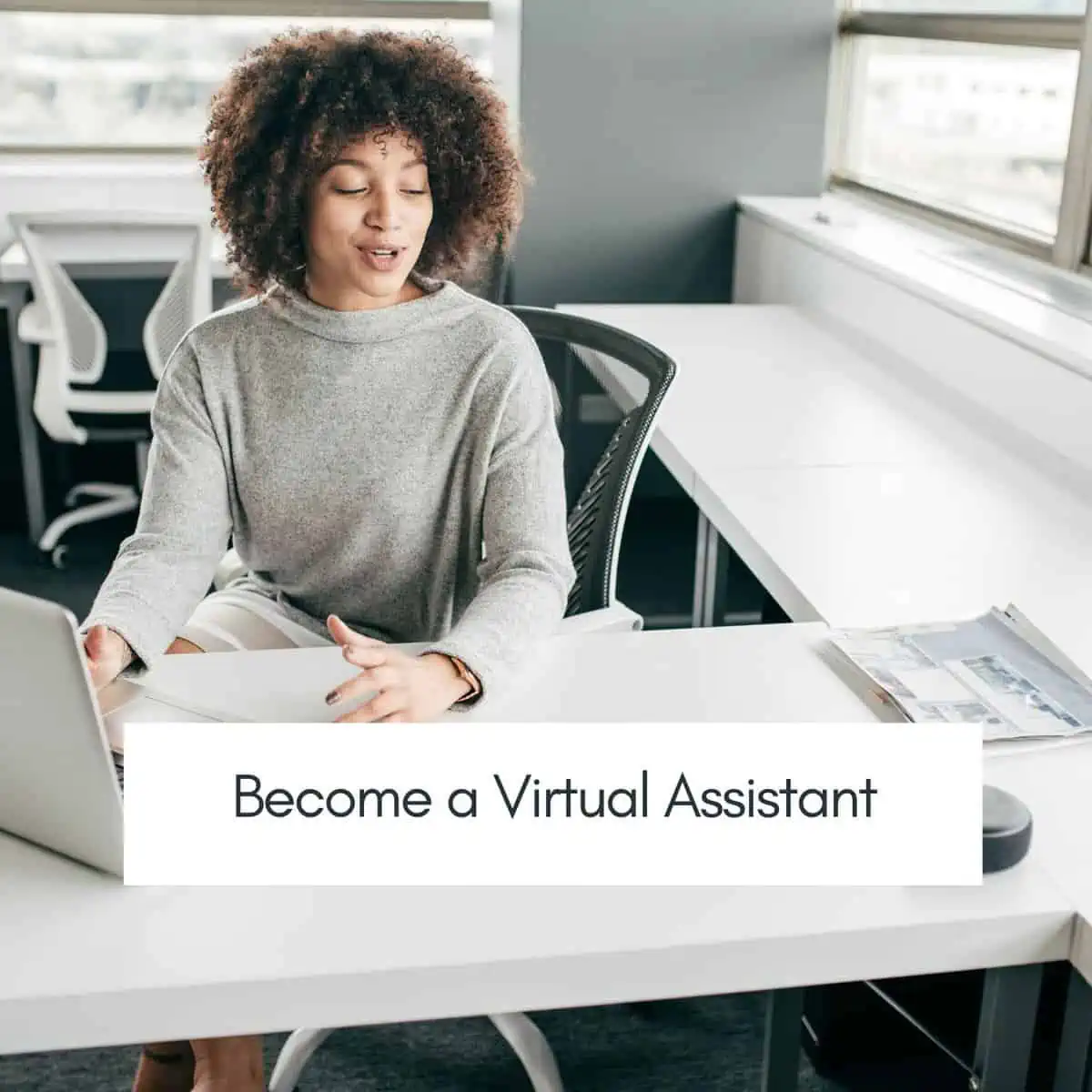 I know, I always mention this side hustle idea here but it's because it's one of the best high-income work-from-home jobs today. I know lots of women making six figures from virtual assisting and the good news is that virtual assistants are still in demand!
Virtual assistants provide support to clients in managing the business' day-to-day tasks. With that said, virtual assistants are expected to be organized and can adapt to changing roles.
If you are organized and willing to learn, this could be one of the best side hustles for you. It's scalable and flexible, and you don't even need a degree to get started.
You can start offering virtual assistant services online on sites like Fiverr. Or, you could level up and apply for virtual assistant jobs on these platforms.
If you want to learn the skills to become a well-paid virtual assistant and how to market your services, check out 30 Days or Less to Virtual Assistant Success.
10. Personal shopper
Since many women love to shop, why not make extra money? Working as a personal shopper is one of the best side hustles for women who are great at finding and curating products whether clothes, vintage items, or home decors. You can even set your rate as a personal shopper.
If you simply want to buy groceries for other people, sign up with Instacart. According to Indeed, Instacart store shoppers earn ups o $37,834 per year.
Learn more about Instacart here.
11. Online surveys
Online surveys always come to mind when it comes to side hustle ideas for women. They are so easy, flexible, do not need manual labor, and are low-pressure.
While online surveys may earn less than your day job, they can help you earn money online during your spare time.
Answering online surveys can be a fun way to make at least $10 per day. You can insert this side hustle whenever you have some free time such as during your commute, while waiting for your doctor's appointment, or when you're just chilling on the couch and passively watching Netflix.
If you're only looking for a fun way to make money or buy yourself dinner, here are some of the platforms to get started:
12. Freelance writing
Freelance writing is always a great way to make money for women. As a freelance writer, you can choose who you want to work with and what projects to work on, and you work on your own hours. This gives you more flexibility to earn extra money while caring for your family.
As a freelance writer, you write digital content to help local businesses, brands, and entrepreneurs gain more traffic to their websites.
There are plenty of freelance writing opportunities in every imaginable niche. You can check out this long list of the best places to get paid to write.
Also, check out FlexJobs, a job site for freelance jobs. While I normally advise steering clear of sites that charge a fee for access to their listings, I think this one is worth it.
FlexJobs carefully vets all job posts on the site, so you are guaranteed 100% legitimate job listings. Their membership also only costs $14.95 per month.
Flexjobs is offering readers of This Mama Blogs an exclusive discount of up to 30 percent off with the promo code FLEXLIFE. Go here to get this special.
Also, I recommend checking out Holly Johnson's free writing workshop.
13. Create and sell print-on-demand designs
Another hot market for women to make money is print-on-demand or POD. This is a unique business model wherein you create print-on-demand designs that would be imprinted into merch like mugs, shirts, hoodies, and caps.
When a customer orders a product featuring your design, a third-party printer will print and deliver the product to the customer. You do not need to concern yourself with managing inventory or shipping, allowing you to concentrate on crafting exceptional designs and promoting your merchandise.
Cassiy Johnson was able to quit her day job when her POD business on Etsy boomed. It started out as a side hustle, and her first design was a quarantine-themed mug. She now runs her POD business as a full-time job.
If you think this is the best side hustle for you, sign up with any of the following legit POD companies:
Then, check out platforms for selling POD products, such as Etsy, Red Bubble and Zazzle.
It's also a great idea to sign up with Shopify and create your shop there. You can connect your Shopify store to Facebook, Instagram and Pinterest to increase your reach. Try Shopify for free here (FREE TRIAL).
14. Dropshipping
Dropshipping is similar to POD except that with drop shipping you can sell all sorts of products and there's no need to design anything.
With drop shipping, you won't have to hold a physical product inventory, eliminating lease expenses, manpower, and other logistical needs.
Instead, you'll market your products in an online storefront which you can do with Shopify. Orders are passed to suppliers and manufacturers, who'll also take care of the packing, shipping, and customer service. On your end, you'll want to invest in digital marketing knowledge so you can effectively market your products and make more money!
15. Sell art prints on Etsy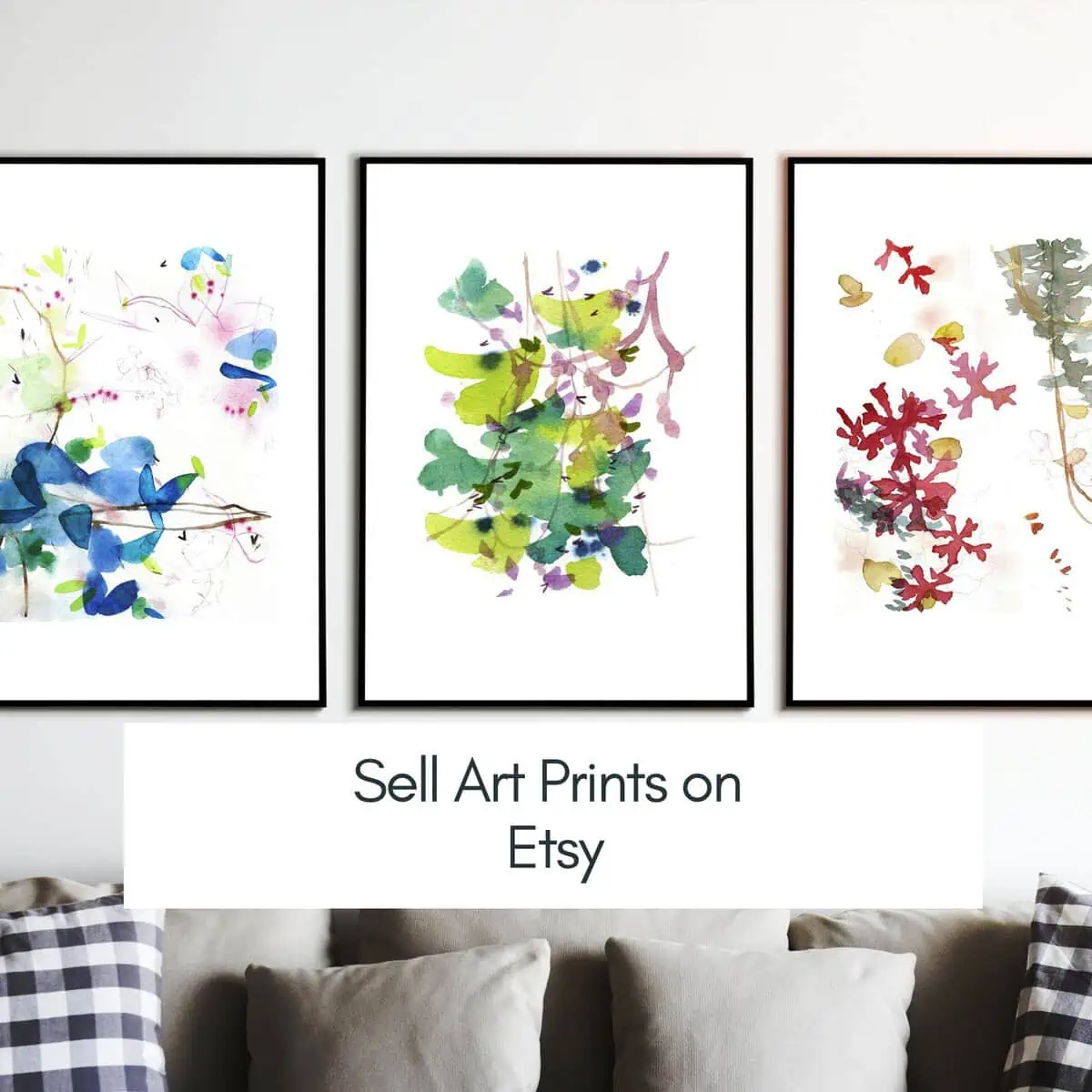 One of the best side hustles for artsy women is selling art prints on Etsy. This side hustle idea has low start-up costs and you get to take advantage of Etsy's ready-made audience.
Selling on art prints basically involves creating high-quality masterpieces and putting them into beautiful mock-ups. List them on your Etsy shop, ensuring each listing is optimized for Etsy's search engine.
While this may sound overwhelming, it is a straightforward process once you get over the learning curve. Also, selling art prints on Etsy is a great way to earn money passively on the side.
If you want some inspiration, check out Holly Nichol's art products on Etsy. She creates beautiful women fashion illustration prints. I am a huge fan!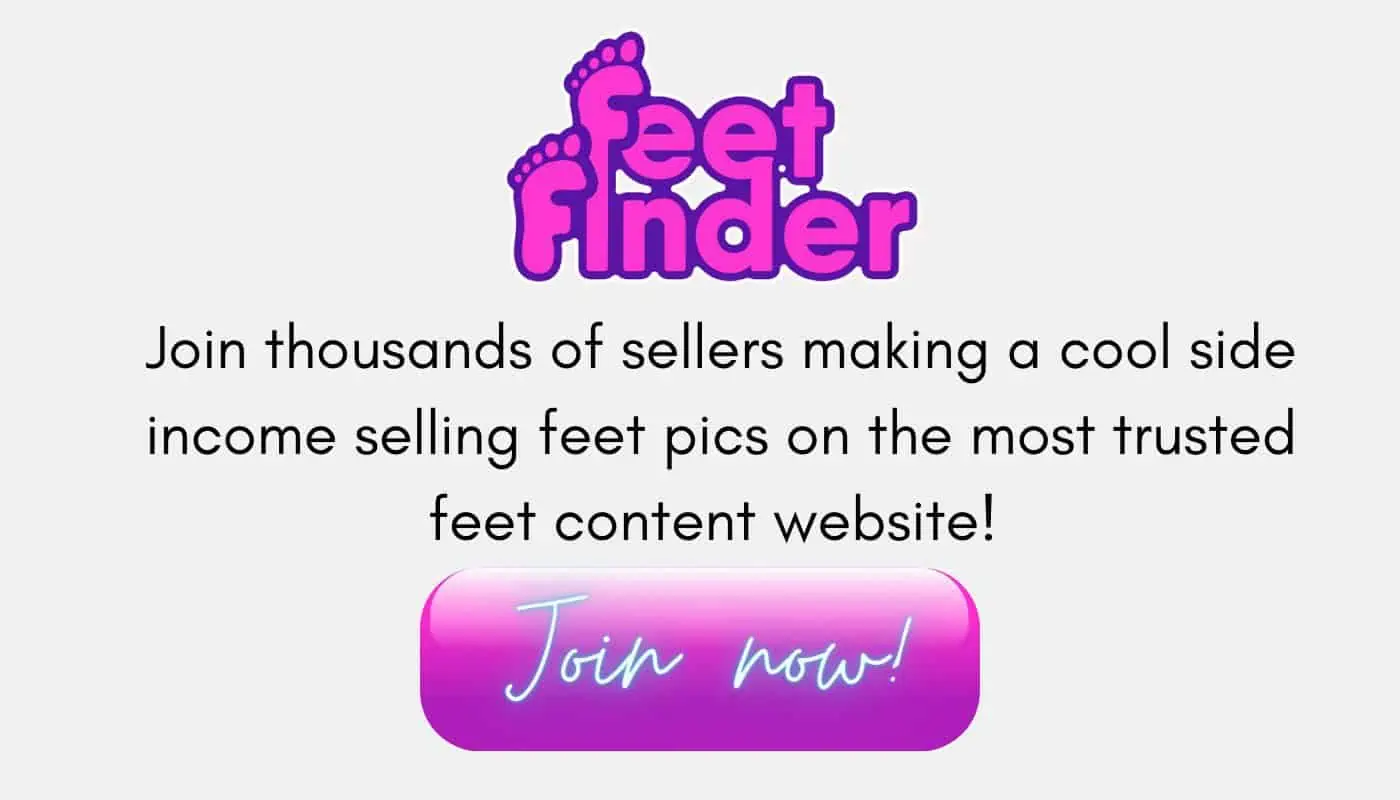 16. Flip items
Flipping can be done in many ways. You could go through unique items at garage sales, consignment shops, and flea markets, and restore them to sell for a profit.
Some items become much prettier when restored or upcycled, and they can make more profits too. For example, this mom made $6,000 this year buying, restoring, and then re-selling furniture on the Facebook marketplace.
Another way to flip items is to purchase returned Amazon or Walmart items in pallets and re-sell them. Budget-conscious consumers are willing to buy returned, slightly used items at a lower price. This couple has succeeded in this flipping strategy, making thousands of dollars in profits!
If you are interested in flipping, you can learn more about flipping here. Check out Rob and Melissa's free list of 47 household items to resell.
17. Teach English online
Love kids and got a passion for teaching? Then consider making extra cash teaching English online. Plenty of platforms hire native speakers to teach Asian kids English online.
Some require you to teach a small class, while others let you teach one-on-one. You may be required to have teaching experience or an education-related course, but other companies only require you to be an English native speaker and jolly personality.
Online teachine can also be a lucrative side hustle idea that allows you to earn $10-$24 per hour, depending on how many hours or classes you book. Some of the best places to make extra income teaching English online are QKids,Magic Ears, GoGoKid, and Cambly.
18. Start a YouTube Channel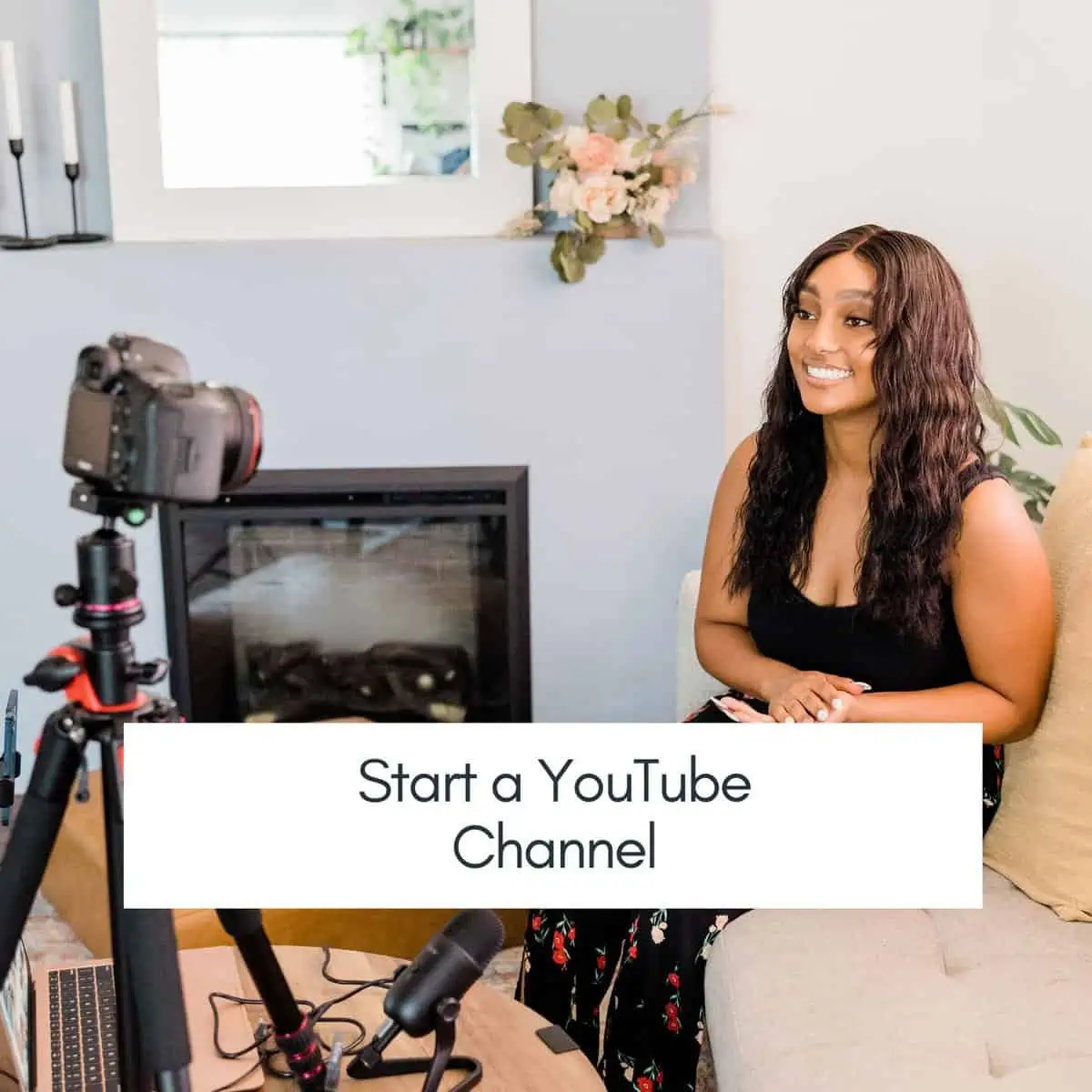 This may be the 18th on the list but it's definitely one of my top recommendations if you have a knack for creating videos.
Starting your youtube channel is another of the best side hustles for women because it's VERY lucrative. You can be your own boss and be free to work anytime you want. As a content creator, you can share your passion and interest with your audience and make money simultaneously.
Your Youtube channel can be about anything you love — gaming, crafting, cooking, gardening, traveling, etc. It can pave the way for you to become a social media influencer or brand ambassador, two of women's most lucrative side hustles. Your YouTube channel can make money through ads, branded content, and affiliate marketing.
19. Sell on your own online store
The eCommerce industry has boomed so much over the years, enabling ordinary people to operate their own online stores. You, too, can consider this side hustle. If you have your own products to sell, it is best to sell in your online store, as many people now prefer ordering online.
You can sell and re-sell many things on Amazon, using private label or retail arbitrage. If you have vintage or handmade products, you can sell them on Etsy.
Meanwhile, if you have digital products like instant downloads, printables, and templates, you can sell them on Etsy, Creative Fabrica, Creative Market, and Gumroad. This means that there's always a platform for whatever you want to sell (legally), allowing you to earn a side hustle income from anywhere!
20. Social media management
If you spend a lot of time on social media and love to stay up to date with the trends, then you can take on social media management as a side hustle.
As a social media manager, you are responsible for growing your client's brand on social media. You may be required to write great social media copy, edit videos, develop a fantastic graphic design and engage the brand's following.
You can also provide small business marketing service by running social media ad campaigns, which fetches you extra money.
Skillshare has a lot of social media management classes you can take if you want to learn social media management skills. Fortunately, Skillshare offers a free trial for one month. You can sign up here with Skillshare for free.
21. Offer freelance services online
Apart from working as a virtual assistant, social media manager, and freelance writer, there are plenty more other freelance services you can make extra cash from.
For instance, you can be a virtual bookkeeper, a transcriber, and a proofreader. Or you may specialize in specific services, such as social media graphic design, Pinterest management, managing Facebook groups, commenting on forums, and so much more!
It's the gig economy era, so take stock of your expertise and interests, and you can likely use those as assets for your side hustles.
You can get started offering your services on Fiverr or UpWork.
22. Party Planner
Women are excellent party planners, most especially those who are extremely organized, and meticulous about event decors and food. If this is your thing, then you could be a party planner and make money from it.
As a party planner, you will coordinate the details of the party according to your client's theme and preferences and ensure that the party goes as smoothly as possible. You can start getting your feet wet in this industry by helping plan events and parties for families and friends, from first birthdays to milestone anniversaries, homecoming events, and more.
If you want to learn more about party planning, Skillshare has LOTS of classes you can take to help you gain insights on this industry. Check out party planning classes on Skillshare here.
Side Hustles For Women Frequently Asked Questions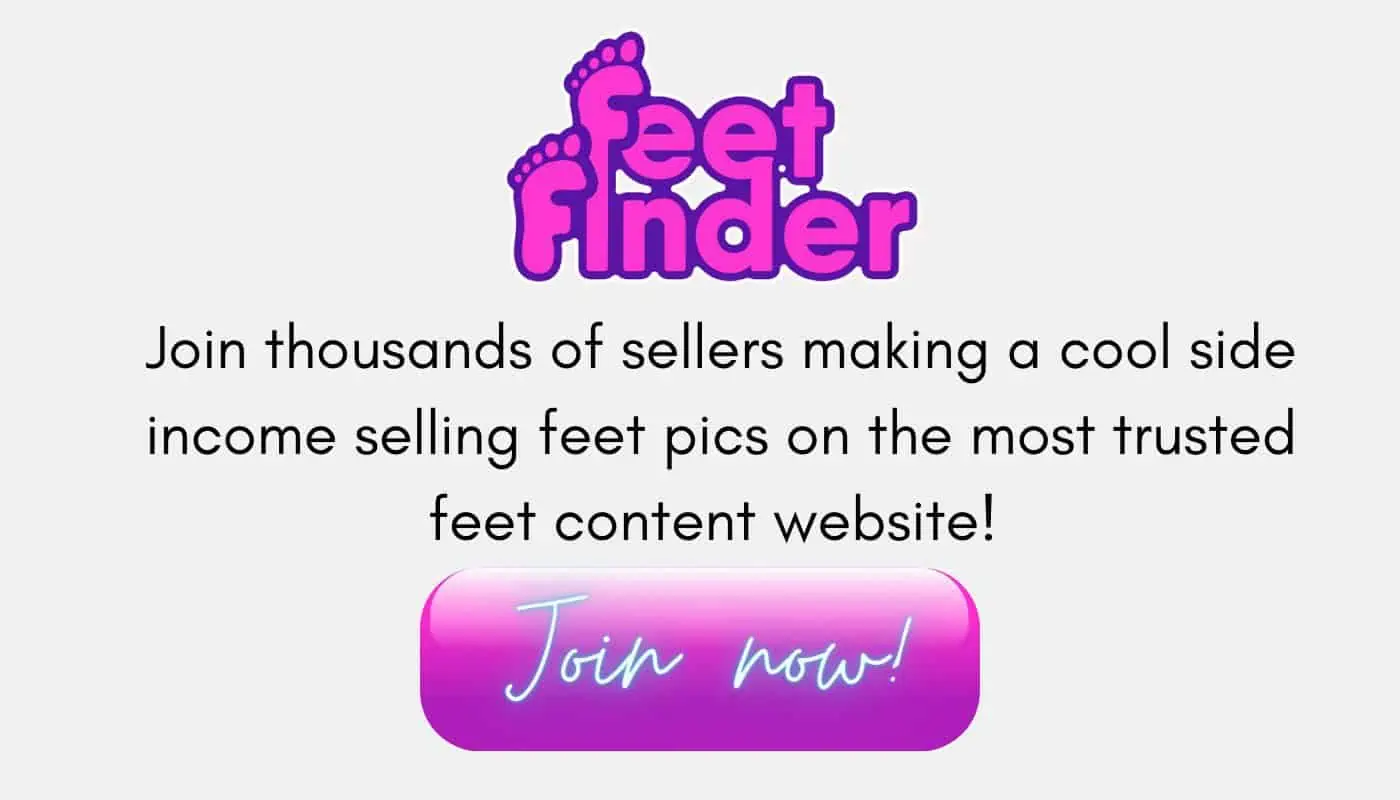 What side hustle can a woman do?
As you can see above, there are many side hustles for women that you can consider, but my advice is always to choose ones that you're skilled and interested in. Some of the best side hustles for women include selling digital products, such as ebooks and online courses, running an eCommerce store, and offering freelance services.
What side hustles make $1000 a month?
You can make $1000 a month by picking the right side hustles. For example, if you are creative, you can offer graphic design services, design and sell print-on-demand products, and you can make even way more than that. Other side hustles for women pay lucratively, too, such as selling feet pictures and offering freelance services.
How do I find a legitimate side hustle?
Researching the platform you want to take your side hustle on is very important to ensure it is legit. For example, if you sell feet pictures, I suggest doing it on FeetFinder. If you are selling products, do it over a reputable platform. Some people get scammed when offering freelance services, so it's best to find clients where you can be protected, such as FlexJobs and Upwork. Doing extra research and listening to your gut can save you from scammers.
Final Thoughts
As you can see, there are so many great side hustles for women. However, not all of them may be work for you. To choose the right side hustle for you, take stock of what you love to do or what you're good at, and start from there. Also consider side hustles you see yourself doing for the long term.
Whatever it is you choose, I believe your best life is on the other side of fear, so be confident and work on your side hustle ideas now!