How to Make an Extra $100 a Week
Pressed for cash? Then, you have found the right post! I've compiled some of the easiest, legit ways to make an extra $100 a week!
While this amount won't make you rich, it definitely can help you pay some bills, have a nice dinner, or buy yourself groceries. But if you use two or more of these money-making ideas, you might be able to do more than just pay bills but also save money for your dream vacation or retirement.
So, are you ready to learn how to make an extra $100 a week? Read on. 🙂
---
If you're looking for jobs that can make you a good living from home, you might want to check out this post: 25 Stay-at-Home Mom Jobs that Pay Well
My most favorite side hustle is blogging. It's very flexible, and you can do it from home or from anywhere, even with small kids.
If you are interested in blogging and want to learn how I grew my income from $0 to $10,000 per month, I wrote a detailed blogging guide here to help you get started and grow your own blog!
This post contains affiliate links. I may earn a small commission for any purchases made through these links at NO extra cost to you. Please read my Disclosure for more information.
---
How to Make an Extra $100 a Week Online
1. Do Small Tasks through Amazon Mechanical Turk
Hosted by Amazon, Amazon Mechanical Turk lets you choose from a variety of tasks that you can pick and complete. It works pretty much like a crowdsourcing platform, connecting individuals and businesses (requesters) who are on the lookout for available individuals who can undertake on-demand work that only humans can do (hence why they're called Human Intelligence Tasks).
Tasks can range from something as simple as completing a survey, picking out certain objects in an image or video, to transcribing recordings.
There's a wide variety of tasks to choose from, and you don't need any particular special skills for most of them. Just complete a task, submit it to your requesters, and if they like your work, then you get paid.
Earn: $ 0.15 on average for a 15-second task.
---
2. Make Money Online by Completing Online Survey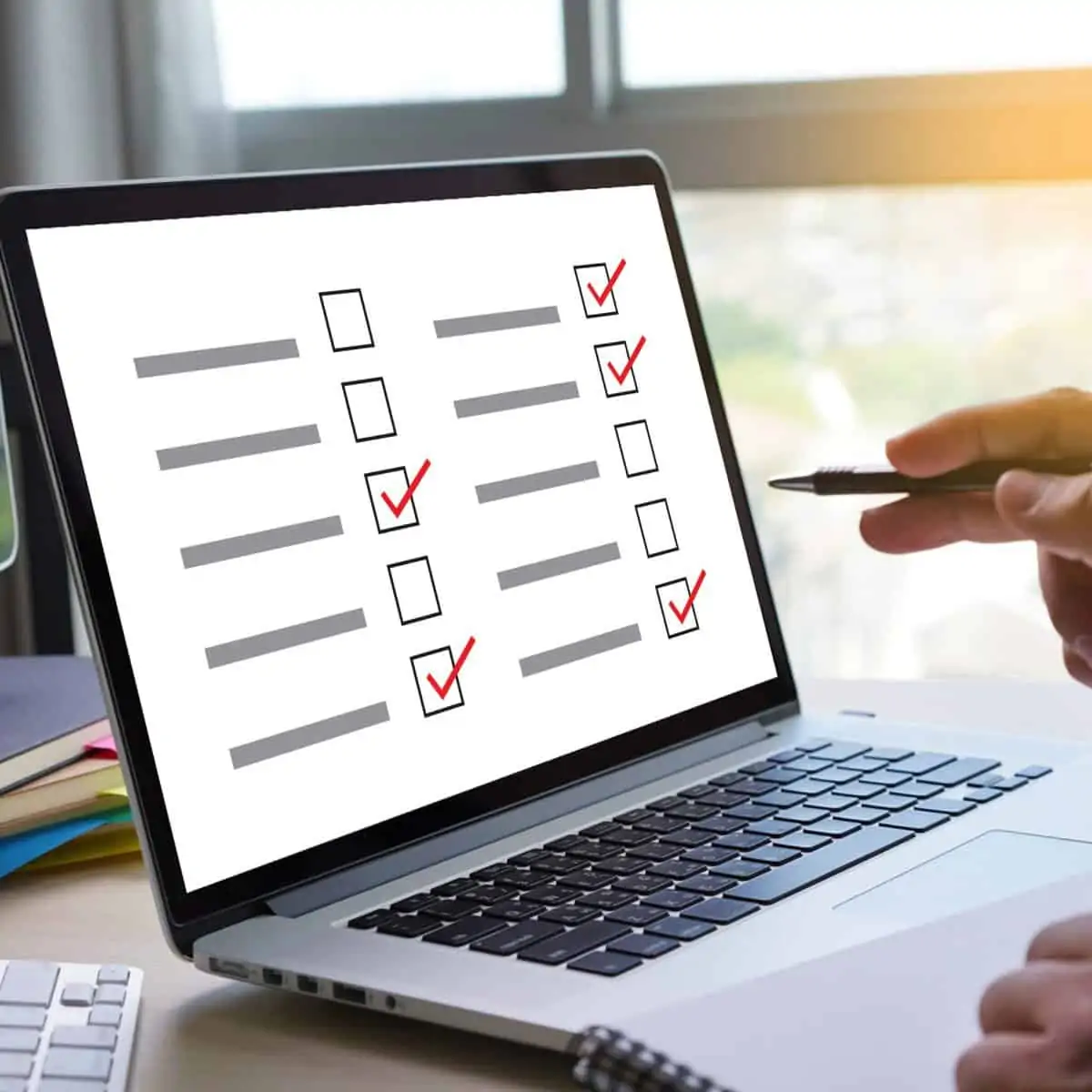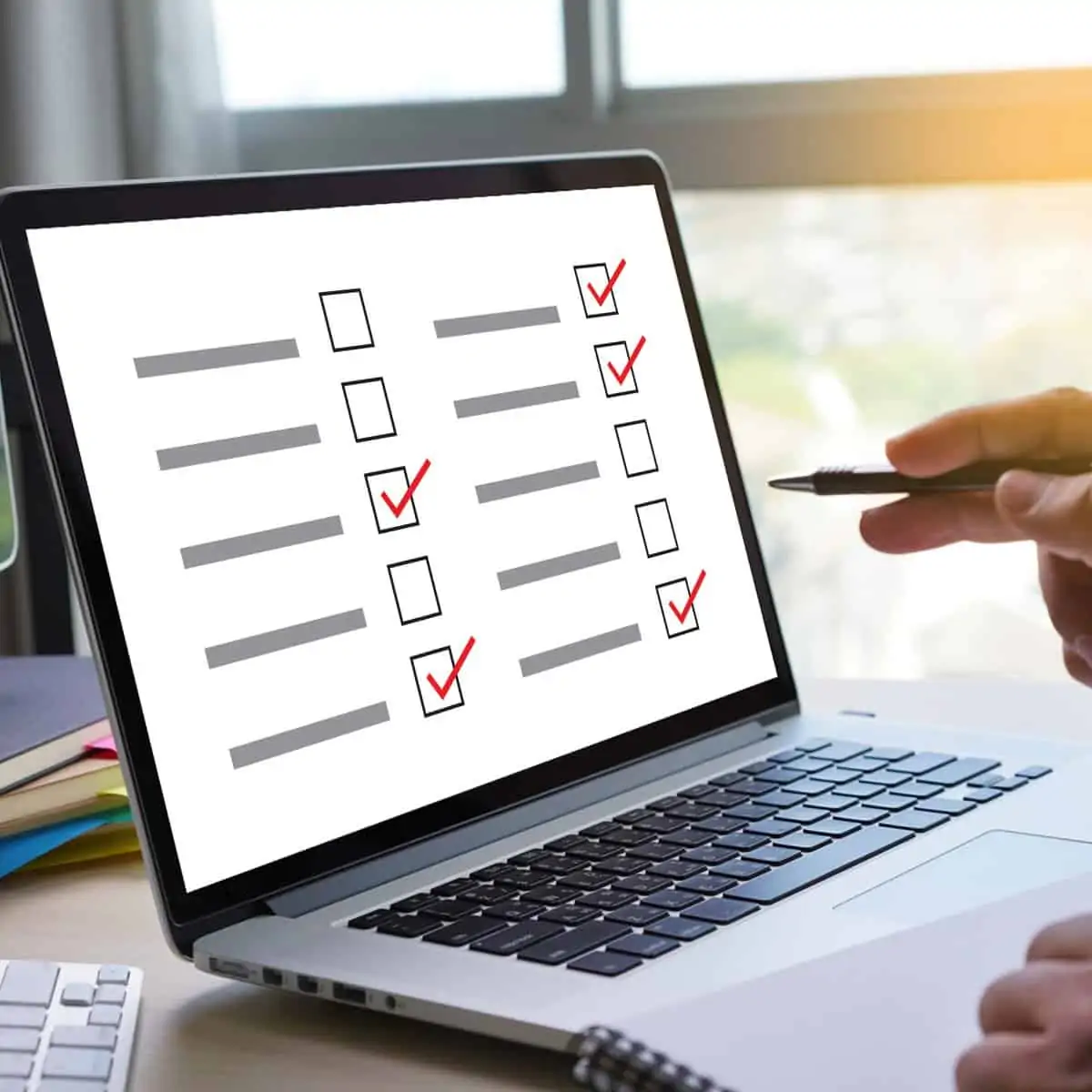 If you are looking for a quick way to make money online without having to leave your couch, then consider making money by answering paid online surveys.
If you can answer a poll on Instagram, then why not up the game and answer online surveys that pay for your thoughts instead? Survey sites like Swagbucks and MyPoints will pay you points or cash rewards for answering surveys, watching videos, and even shopping online!
I've personally made hundreds worth of gift cards from these platforms so I can attest they're legit.
These survey sites also both offer cash rewards for new members.
Earn: the rate varies depending on the length of the survey you take. I personally have seen as much as $18 payout per survey on Swagbucks such as this survey that pays 1,800 SBs below.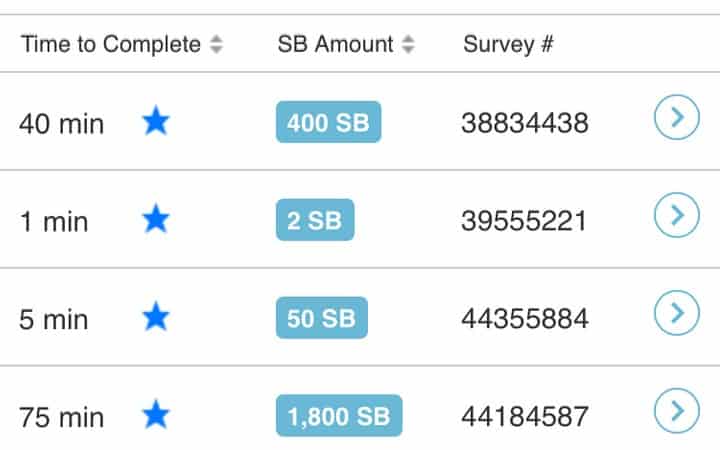 Swagbucks – Join Swagbucks here and receive a $5 bonus!
MyPoints – Join MyPoints here and get a $10 gift card!
---
3. Earn Money Online as a Search Engine Evaluator
If you're after something that requires more brainpower and pays you more than a tiny drop, you may want to consider signing up to be a search engine evaluator.
Your task basically involves reviewing search engine results to ensure that the best results are generated. It will also require a commitment to a set number of working hours every week and a proficiency test, but in return, you also get much more substantial earnings.
Earn: about $12-$15 per hour
Related Posts
Web Search Evaluator Jobs for 2022
Under the Table Jobs: 22 Quick Ways to Make Extra Money
---
4. Sell Stuff Online
This one's the more traditional route to make 100 dollars in a week, not to mention an excellent way to clear out stuff and declutter your space.
Hop on over to Decluttr, a site that lets you put pre-loved items, from books, LEGO toys, and old phones, up for sale – to them. Imagine a secondhand store that buys stuff from people.
Decluttr tells you how much they're paying for the items you're selling, and you ship them out to them for free. You'll get paid once they receive your package, and all items pass inspection. It goes without saying, of course, that your items should be in good condition and worth selling to someone else.
Earn: it all depends on the item you're putting up for sale, but a used iPhone could sell for $100 to $835. Check out how much your item is worth here.
---
5. Make Money Playing Games Online
Now, I know this one sounds like something that teens or college students would be more likely to do but don't shoot down the idea just yet.
Apps like Lucktastic and Mistplay let you play games – for free – while you earn cash, gift cards, or coupons.
Lucktastic offers scratch cards, a game of chance, where you basically scratch cards to see if you get three matching symbols. Even if you don't get all three, you still earn reward tokens when you play.
Mistplay, on the other hand, works more as a loyalty program where gamers earn rewards in points that you can later redeem. This one is perfect for more serious mom gamers because earnings also depend on how much time you play and the game level you're playing.
Related Post: 20+ Legit Apps To Win Real Money with Your Smartphone
Earn: With Luckstatic, you can redeem gift cards with a cash balance as low as $2, or they can issue you a check if you reach a cash balance of at least $10. Mistplay lets you redeem $5 in your Visa Card once you've reached 1,500 units (points).
---
More Ways to Make Money Online
If you are looking for more sustainable ways to make money online, below are some great ideas!
Note: These ideas may require some skills and experience but if you do have the skills already, these money-making ideas can definitely bring more than just $100 a week to the table. They may be able to replace a full-time income or day job!
6. Become a Social Media Manager
You can monetize your social media habits by working as a social media manager. As a social media manager, you manage the social media accounts or pages of businesses. You may be required to create or post graphics or manage ads for these accounts to help them improve their sales or visibility online.
Earn: Full-time social media managers earn over $52,000 per year. So, even if you only work part-time, you can easily earn an extra $100 a week (even a day) with this side hustle idea.
Related post:
13 Real Ways to Make Money on Facebook in 2022
9 Instagram Business Ideas: How to Make Money on Instagram in 2022
7. Earn Money Online from Freelance Writing
If you love writing and want to make money on your own schedule, then look into freelance writing. As a freelance writer, you definitely can make an extra $100 a week (or more!) writing list posts, blog content, page content, and more. In fact, if you want to get serious, you can make a good income from this gig.
Not only does it pay pretty well (if you know how to find clients), but there is also a real demand for freelance writers these days. So, you will not run out of writing opportunities online!
Learn more about how to become a freelance writer here, and you can also check out this list of freelance writing jobs to apply to and start earning money as a freelance writer.
8. Earn Money from Home as a Virtual Assistant
If you have the skills to help businesses, you can make money online as a virtual assistant (VA). Virtual assistants help their clients in their day-to-day business operations such as customer support, product research, writing emails, social media marketing, and more.
As a virtual assistant, you can earn $15 to $100 or more per hour, depending on the tasks you do for your clients.
Check out my guide on how to become a virtual assistant and these companies that hire virtual assistant jobs for beginners.
Better yet, check out this free video training that teaches you how to get 3 clients in 3 days as a VA.
9. Get Paid to Sell Online Courses
If you have valuable knowledge that people would pay for, whether to help them create a website or e-commerce site or help them start an online business, you could make money selling courses about it.
You can upload your online courses on platforms like Teachable or Thinkific and make a passive income each time someone purchases it.
You can also sell courses on your own website, and promote your courses on social media and Facebook groups.
10. Teach Online to Make Extra Cash
If you are pretty good at teaching, you can also teach online to make money from what you already know. The great thing about teaching online is that there is a wide range of subject matters you can teach and you can become a tutor even as a college student or dropout.
However, to teach English online to children learning English as a Second Language (ESL), you may be required to be a native English speaker and have teaching experience or a bachelor's degree.
There are many online tutoring platforms to find tutoring jobs. Check out this list of some of the best places to find online tutoring jobs for beginners!
Earn: ESL teachers earn up to $26 per hour.
11. Transcribe Audio Content to Make an Extra $100 per Week
If you are a good listener and a fast and accurate typist, transcription is a great option for you. As a transcriptionist, you can earn extra cash or a full-time income by transcribing audio files of meetings, podcasts, conferences to informal conversations.
The great thing about transcription is that there's an abundance of transcription jobs online. You can get started, check out this list of transcription companies you can apply to.
Earn: According to ZipRecruiter, full-time transcriptionists earn an average of $28 per hour. So, if you're only looking to make $100 a week in your extra time, this has got to be one of your best options for easy jobs.
But if you want to get serious and start your own business offering transcription services to clients, check out this popular transcription course. I also recommend checking out my Transcribe Anywhere review to learn more about transcription and whether Transcribe Anywhere is worth it for you.
---
Other Easy Ways to Make $100 a Week Outside the Home
11. How to Make an Extra $100 a Week Shopping
Cashback sites are like the fairy godmother of moms who know all too well the headaches of budgeting while making sure that the pantry's fully stocked and household items are available when you need them.
Cashback sites like Rakuten and Ibotta indulge and satisfy all your shopping needs while allowing you to earn a certain percentage for every purchase you make, which is then paid back to you.
This is also an excellent way to avoid the lines and escape the shopping rush, especially during top holidays like Christmas. Popular sites like Rakuten host a wide variety of brands, so you know you have plenty of options to choose from.
Earn: It's tricky to pin down a number as the percentage of earnings differs across brands, with some offering flat-rate amounts regardless of how much your purchase is while others can offer as much as 30% on certain products.
It really all depends on what you buy, which brand, and how much you buy. You can also opt to change your earnings into vouchers and coupons that you can use the next time you shop.
I have earned over $2000 in cash back and bonuses from Rakuten and over $1000 from Ibotta for buying things I would buy anyway.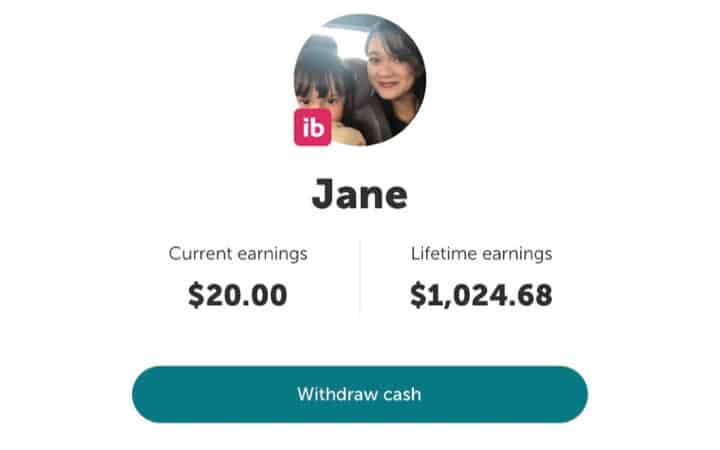 Sign up with Rakuten and get a $10 welcome bonus after making your first $25 worth of purchases.
Sign up with Ibotta below and earn up to $20 Welcome Bonus the next time you buy groceries.
---
12. Make $100 a Week as a Pet Sitter
Pet sitters are becoming more in demand these days – and they pay quite handsomely, too. If you love dogs, you can hit several things in one afternoon by signing up to walk dogs for a couple of hours. Get out of the house and breathe in some fresh air, and earn some dollars at the same time.
Rover is the newest pet sitter site on the block that matches you with requests from dog owners in your area needing someone to walk or house sit their pets. You'll need to be certified, which is par for the course considering you're looking after something that most people consider a part of their family.
Earn: It all depends on how much time in a week you can devote and how many dogs you'll be walking (plus a host of other factors like repeat clients), but Rover claims you can make as much as $1,000 a month if you put in the time and effort. Indeed, an excellent way to make 100 dollars in a week – or even more.
---
13. Deliver Food or Packages
Imagine Uber or Lyft, just this time you're delivering groceries and food orders to people in their homes instead.
Sign up with Shipt and become one of their vetted shoppers. You'll be making trips to grocery stores and delivering them to Shipt members within a given time frame.
DoorDash is also another food delivery service that's very much like Uber Eats. Apply to become a Dasher and the app hooks you up to restaurant food delivery orders that you pick up and drop off.
Admittedly, these can be tricky to pull off if you have a toddler to take care of at home, but may just be possible with some maneuvering of schedule and negotiation with your partner.
Earn: $20 per hour
---
14. Drive People Around
Alternatively, if you want some more people-to-people interaction, you can also sign up to platforms like Lyft and Uber and drive people around. Like delivery driver jobs, this gig gets you out of the house (and admit it, there's nothing better than getting out for a couple of hours in the afternoon for a quick break) while earning some decent bucks.
Earn: On average, you can earn $15 every hour excluding tips that passengers may give you.
---
15. Get Paid Advertising on Your Car
There's simply so much you can do with your own car, right? This one won't even require you to take on passengers or shop and deliver groceries to homes, but you'd do have to commit to having your car as an actual mobile advertising platform.
Car wrap advertising agencies are paying individuals who are willing to have their cars covered with a vinyl ad, and all you have to do is drive around your car – as you usually would. Depending on the terms of the deal, you do this for a couple of months or more.
Earn: average of $100 a week
---
Final Thoughts
I know some of these ideas would barely make a dent in your wallet, but the key here is consistency. Many of these ideas don't require special skills or a serious commitment except time, and as long as you're willing to put in that time, I'd say these great ideas at all on how to make an extra $100 a week.
I would love to hear from you!
What do you think of these fast-money jobs? Have you tried any of these ideas?