This post contains affiliate links. Read the full disclosure here
The Best Stay-at-Home Mom Jobs in 2021
If you've landed here, it means that you are looking for the best stay-at-home mom jobs. Maybe your dream job is one where you can set your own hours and work from home so that when those little ones come along, they won't have to be on their own?
Welcome! You're in the right place! I was just like you not too long ago; pregnant with my first child and searching high and low for legitimate work-from-home jobs that paid well was the best option for me. I desperately needed a REAL stay-at-home mom job that:
Is flexible
Could help me generate a good income from home
I would be passionate about and love doing every day
Thankfully, I found so many AMAZING online jobs for stay-at-home moms like myself! Online jobs from home are definitely on the rise. In fact, many moms have also jumped on board this thing called the "work-at-home revolution."
I am so glad I took the leap of faith too or I wouldn't find the career I am passionate about. Working from home has been one of the best decisions I made for my career and family.
If you are looking for an alternative way to make money (without keeping a 9-5 job), then you're in the right place! In this post, I am going to share with you 15 of the best stay-at-home mom jobs that pay well. I've tried #1, 2, 7, and 8!
---
Important Tip to Succeed
If you are interested in anything on this list, I recommend learning the skills needed for the job. And be sure to also check out the FREE online courses and education that I'll be recommending in this post to help you get started.
Ready?
But first…
---
How to Find the Best Stay-at-Home Mom Jobs For You
Finding the Best Stay-at-Home Mom Jobs
There are plenty of money-making opportunities out there, from passive income ideas, home-based businesses to side gigs and the options can get overwhelming. Unfortunately, not all jobs from home are fit for you. So, how do you find the best jobs for stay-at-home moms that you love? Here are three important things you should consider:
1.What are you really good at? If you're pretty good at something, then that's a skill you can build up, sell and earn money from.
2. What do you love doing? You must also consider what you like to do and consider doing for the long term, and not just the income potential.
3. How much does it pay? You don't only want to work at home to keep yourself busy. You also want to make money, right? It's important to know how much you can potentially make from your work-from-home job options. This is why I included this information on this list of jobs for stay-at-home moms!
Study your options carefully, narrow them down, and reflect upon yourself if this is the kind of opportunity that you'd want to invest yourself in.
---
Best Stay at Home Mom Jobs You Can Start Right Now
Wondering what are the best stay-at-home mom jobs you can get into? Here are some of your options!
1. Blogger
Blogging is an incredible work-at-home job for moms. It is cheap to start, very flexible, and can make you a great income.
You can work on your own terms and independently decide on your content. Blogging can also bring in some lucrative income, especially when you've established yourself in your niche, and you get people and brands to trust you. It's also amazing how you can passively earn even for posts you wrote months or years before.
I make a good income from this small blog, too, and I enjoy doing it because I get to help and inspire other people. And the best thing about blogging is you can work from anywhere!
How to make money blogging?
A blog can have many sources of income such as affiliate marketing where you promote products, sponsorship, display advertising, or selling your own products.
How much can you make?
If you are wondering whether blogging can replace a full-time income, yes a successful blog can! Monetized blogs can earn at least $1000 per month while successful ones earn $50,000 to over $100,000 per month. One of the most successful bloggers in my book is Michelle Gardner of Making Sense of Cents. In her last income report in 2018, she earned $1,500,000! Crazy, right?
I have to admit, though, blogging requires upfront work. It even took me 6 months to start making money from this blog and a year to start making over $1000 per month. But my blog income has been steadily increasing since then. In its third year, it earned over $45,000 from advertising alone.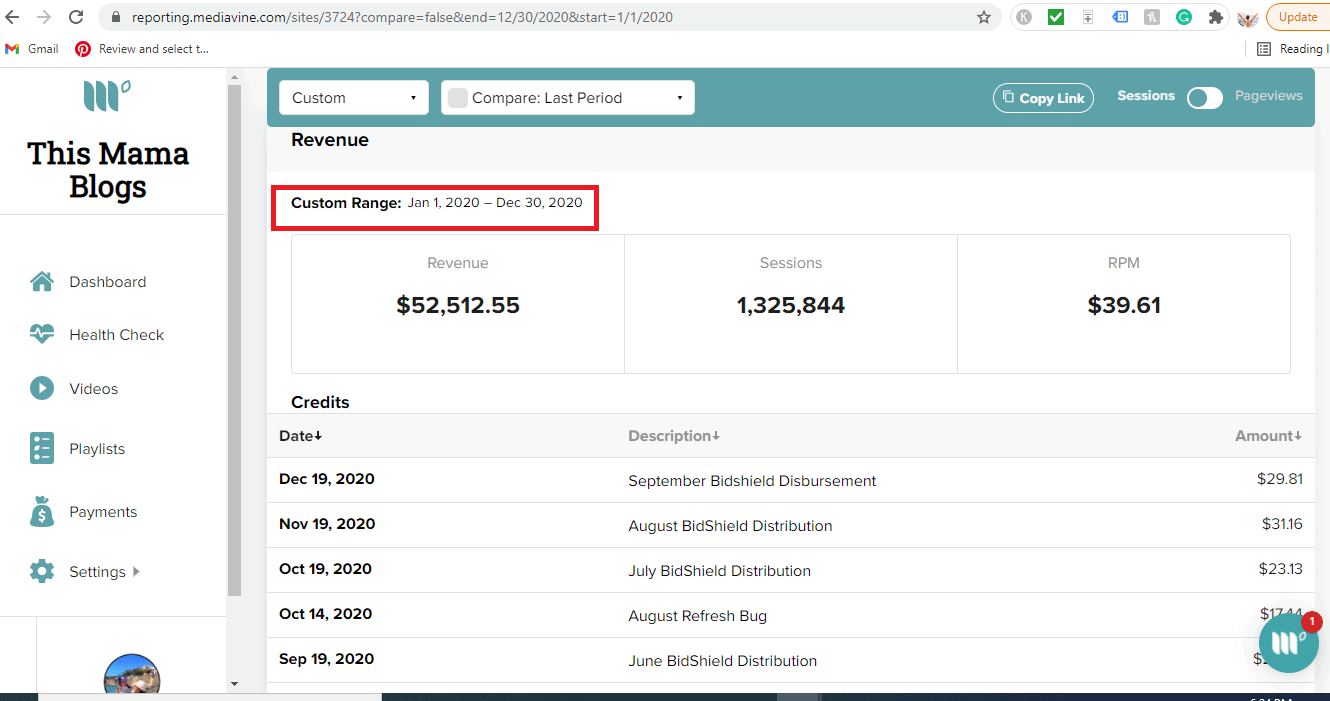 If you combine ads and other income sources such as affiliate marketing, sponsorships and selling your own products, a blog income can definitely replace or surpass your day job income.
How to get started?
How hard is it to create a blog? With platforms like WordPress, you don't really need to know about coding to create a blog. If you are interested in blogging and want to learn the steps I took to get started, check out my detailed guide on how to start a blog and make money.
---
2. Freelance writer
Freelance writing is another one of my most recommended jobs for stay-at-home moms who love writing and want to get paid for it.
Before I started blogging, I worked as a freelance writer for bloggers and website owners. Even as a beginner, I earned over $70,000 from one freelance site alone, even without proper experience in writing for websites.
Freelance writing can be lucrative if you know where to find your clients. The beauty of freelance writing is that you'll never run out of writing opportunities online.
I started out writing for content mills and while the pay wasn't that great, it helped me gain writing experience which I used as a stepping stone to landing better freelance writing gigs.
Why freelance writing?
As I said, there's never a shortage of freelance writing jobs online even for beginners. Lots of brands are looking for writers to produce content to promote their business.
Freelance writing also allows you to work with different clients, set your rate, and work at your own pace.
As a writer, you'll be working closely with these brands, but it's usually a remote job so you wouldn't have to leave home.
How much can you make?
As of June 2021, according to ZipRecruiter, the average pay for freelance writers in the US is $30/hour or $63,000 per year.
As a beginner, you could easily earn between $25,000 and $50,000 per year from freelance writing, depending on how much time you dedicate to it, your experience, and your skills. But, you could earn six figures if you take it seriously. Don't believe me? Take a look at Holly Johnson who makes $200,000 consistently from her freelance writing business.
How to get started?
If you want to learn how to get started, see my guide on how to become a freelance writer for beginners. I also recommend checking out this free mini-training wherein Holly talks about her tips on how she grew her writing income to $200,000 per year! Don't miss it because lots of people who are now making a good living from writing are raving about Holly's strategies!
---
If you are ready to take on freelance writing projects, head over to this list of websites to find freelance writing jobs.
You can also start freelance writing at sites like Freelancer.com, Guru, UpWork, and Fiverr.
My most recommended site for freelance jobs is FlexJobs, a listing site for flexible, remote, and work-from-home job opportunities. The benefit of using FlexJobs is that job posts on this site are screened and evaluated by FlexJobs's hardworking team. That means you are assured that the jobs on this site are legit.
---
3. Virtual Assistant
Virtual assistance is one of, if not the most, in-demand stay-at-home mom jobs. According to the Bureau of Labor Statistics, there were over 3.7 million assistants and administrative secretaries in the US in 2018.
And as working from home becomes more popular, we can see that more and more private individuals and entrepreneurs would hire virtual assistants to help with their workload. If you come to think of it, assistants and secretaries are staple positions in most types of businesses.
Virtual assistants are remote workers who assist their clients in day-to-day tasks, from scheduling appointments, answering customer queries, email management, producing content, and so on.
Types of Virtual Assistants
There are different kinds of VAs, including:
Real estate VA – helps in generating leads for real estate businesses, as well as setting up appointments with clients and managing data.
Social media VA – aids in curating social media content for brands; analyzing the performance of campaigns and growing the brand's following.
Virtual administrative assistant – helps in various administrative tasks such as scheduling calendars and email as well as customer management.
Virtual marketing VA – helps in promoting your brand's content through sponsored ads and social media, etc. to generate more traffic, leads, and sales.
eCommerce VA – helps in managing your online store by researching potential products, writing descriptions, listing products, and processing orders.
As you can see, you can find a niche as a VA and offer your services to businesses who need them, or you can master a couple of these skills and become an all-around VA.
Another great thing about working as a VA is that most clients are willing to train you, so you'll know more about their business and their operations. You'll learn new skills which you can also use in other work-at-home opportunities.
Real Life Success Story
One of the most successful VAs in my book is Rebecca Newenham of Get Ahead VA. She's a mom of three and started her own virtual assistance business in 2010. She used to struggle with the corporate rat race, until one day, she decided she wanted freedom. Rebecca's virtual assistant agency became her ticket to freedom as she was making a good amount of income, helping businesses, and helping VAs, while being there for her family.
How Much You Can Make
According to Payscale, the average rate for virtual assistants is $15.65 but it's possible to earn $40 to $100 per hour as a VA, depending on the tasks you offer.
How to Get Started
Since virtual assistance has a huge scope, you must first determine the type of service you want to offer and decide whether you want to become a general virtual assistant or want to offer more specialized services. Need to brush up on your skills? Not to worry. There are lots of free resources you can use to learn lucrative VA skills!
YouTube, for instance, is a great platform to use to learn some skills. You can also choose to take virtual assistant online courses. My go-to place for cheap online courses is Udemy. You can learn literally anything at Udemy for only $12-15!
If you want a more comprehensive VA course that will teach you everything on how to build a profitable virtual assistant business from scratch, check out #FullybookedVA by Gina Horkey. It's one of the most popular training programs out there for aspiring VAs.
Not sure what service to offer? Get this list of 275 lucrative VA services you can offer from home.
---
4. Proofreader
If you catch yourself mentally correcting a written content and can spot punctuation, syntax, and grammar issues almost immediately, then a proofreading job is perfect for you.
The demand for proofreaders is always there, probably for as long as we consume written texts and documents. Business owners, publicists, authors, and bloggers hire proofreaders to make sure their content stands out. They want their materials to be error-free, accurate, and correctly formatted. Publishing professionally polished documents give businesses more credibility and a better image.
What Exactly Do Proofreaders Work With?
What materials do proofreaders correct? Well, all sorts! It could be student essays, thesis, manuscripts, user manuals, blog articles, white papers, biographies, newsletters, and more. Suffice to say, freelance proofreaders can get real busy (which also means more paychecks coming in).
You don't need much to get started in this niche, except perhaps for a working computer and internet connection, and then you can start looking for proofreading jobs almost instantly. If you don't have previous experience in proofreading, I'd suggest studying the different style guides as they would come in handy for the job.
You also don't have to be a graduate of a specific degree to become a professional proofreader. As long as you have great knowledge of the English language and can spot errors right away, then you could make money from home with proofreading.
Real Life Success Story
If you must know, proofreading is for everyone, even guys! Darcy Werkman, the guy behind The Bearded Book Editor used to work in the IT sector in Canada, only to realize that his heart was into something else: writing. He looked for viable work-from-home jobs and stumbled into proofreading. He took a proofreading course and landed a client even before he finished it. Now, Darcy runs his own proofreading and editing business and earns at least $2,000 a month working part-time!
How Much Can You Make
Proofreading online rates vary–from an average of $25 to 40 per hour. Your rates may increase considerably as you establish experience as a proofreader.
How to Get Started
Caitlyn Pyle over at Proofread Anywhere made $43,000 in her first year proofreading part-time! She has a FREE proofreading workshop here if you want to know more about proofreading.
---
5. Transcriber
Transcription refers to the process of typing in what you hear. It could be audio from a video, interview, meeting, informal conversation, etc. So for you to become an excellent transcriber, you need these two important skills: quick typing and keen listening.
There are three main transcription jobs categories – general, legal, and medical. The first one is easier to get into, while the latter two are more specialized fields with stricter requirements.
Why Transcription?
Like other stay-at-home mom jobs on this list, transcribing allows you to work as much or as little as you like, work at your own hours, and even command your own price.
There's never a shortage of transcriptionist jobs because many companies and entrepreneurs require written copies of their audio materials.
Work-from-home transcription jobs also require minimal investment. At the very least, you'll need a computer with word processing software, an internet connection, a foot pedal, and a noise-canceling headset. When it comes to soft skills, you need to be able to follow instructions (different companies and projects require different style guides). You also need to be able to research unfamiliar terms and proofread your own work before turning it in.
Transcription is a great entry-level stay-at-home job. Even high school graduates and college dropouts can become transcribers if they have the skills mentioned above.
See: How to Make Money as a Transcriptionist
How Much Can You Make
According to PayScale, the average base hourly rate for transcribers is $15.22. However, you could earn more if you build your own transcription company instead of working for companies that offer online transcription jobs.
How to Get Started
Check out this FREE mini-course to see if working as a transcriber is right for you. If you are more interested in legal transcription, they also have a free legal transcription mini-course.
---
6. Tutor
If you love teaching kids, then working as an online tutor or ESL (English as a Second Language) teacher is an excellent option for you. It's easily one of the best jobs that pay $20 an hour perfect for stay-at-home moms. You'll be paid for every class or student you book and work at schedules that best fit your lifestyle.
The demand for English tutors is ever-growing, especially in Asian countries like China and Japan. Many parents enroll their kids as early as three years old. As English is the standard language for international studies, trade, and business, they want their kids to become proficient in the language growing up.
So, if you're a native English speaker or are highly proficient in the English language, then this could be an excellent stay-at-home mom job for you.
There are numerous English learning platforms that you can apply to. Some of them require some teaching experience or Teaching English as a Foreign Language (TEFL) certification. There are also others that accept teachers without experience but are proficient in the language and have cheerful personalities.
If you want to get into this kind of work, make sure your computer and internet are at par with the company's requirements. You may also need to be creative in your teaching strategy and perhaps invest in some teaching materials.
How much can you make
Online ESL teaching companies typically pay between $15.88 per hour to $26 per hour. According to ZipRecruiter, the national average pay for tutors is $20/ hour or $41,316 a year.
How to get started
Apply to VIPKid, one of the leading and established ESL teaching companies. They pay up to $21 per hour for one-on-one classes through Skype. Another company to consider is Magic Ears. They are a newer company but they pay up to $26 per hour.
Also, check out my post on the 9 best teaching platforms for more online teaching jobs.
---
7. Amazon FBA seller
Interested in e-commerce? Amazon offers an incredible money-making opportunity through its FBA (Fulfilled by Amazon) program. With Amazon FBA, you can focus on finding great products and marketing, and then Amazon takes care of the logistics for you. When someone purchases your products on Amazon, Amazon handles the packing and shipping process.
There are several ways to sell on Amazon through FBA: private label, retail arbitrage, wholesale, and homemade. With private label, which is also what I do, you find a low-competition but profitable product, find a manufacturer, put your brand on your product, and ship it to Amazon to sell.
Meanwhile, retail arbitrage refers to buying low-cost goods in brick-and-mortar retail stores or e-commerce stores and re-sell them on Amazon for a profit.
With wholesale, you buy a product in bulk and then sell them as individual units on Amazon; while handmade, as it suggests, is for people who create their own handmade products.
How much can you make
According to Jungle Scout, most Amazon sellers make $1,000-25,000 in sales per month, while bigger sellers make $250,000+ in sales per month. Sixty-eight percent of Amazon sellers see profit margins higher than 10% while 36% see profit margins higher than 20%.
How to get started
No matter what type of Amazon business you want to get into, I'd suggest NEVER go out there without proper knowledge of Amazon. It's because unlike the other mom jobs I recommend here, this one requires a starting capital. You don't want your products to get stranded in Amazon or your listing got taken down by Amazon because your product is prohibited or restricted. Or, you don't want to make crucial mistakes such as selling a trademarked brand or getting scammed by a supplier.
Retail Arbitrage
If you are interested in buying items at big-box stores like Walmart or Target and selling them on Amazon for a profit, then learn how Jessica from The Selling Family makes over $4000 in extra income per month selling items on Amazon. Jessica earned $100,000 in profits during her first year selling on Amazon.
Private Label
If you are interested in private label, there are also many online courses you can take that will teach you how to do this–from product research and finding a supplier, to shipping to Amazon and launching your product. One of the most popular courses for Amazon Private Label is Kevin David's Amazon Ninja.
Don't miss his free training here to learn more about selling your own products on Amazon.
---
8. Affiliate Marketer
Affiliate marketing is another excellent way to work from home and earn a lucrative income. In a nutshell, affiliate marketing is promoting products using an affiliate link. You receive a commission when people make a purchase through your link.
The great thing about affiliate marketing is that you can start it with little capital. If you own a website or blog, you can already begin promoting products by crafting content containing affiliate links. This content may come in the form of reviews, tutorials, and more. And apart from your blog or website, you may also promote your affiliate links on social media, like YouTube, Instagram, Twitter, and Facebook.
The important thing about affiliate marketing is to promote products within your niche and create sincere content about them. Affiliate marketing is more successful if you establish trust between you and your audience.
Real Life Success Story
Affiliate marketing is also an excellent passive income. When you get your business up and running, you'll continue to make money even as you sleep. Take Tom Dupuis of Online Media Masters. He is an expert on website speed optimization and he makes around $150,000 a year through promoting affiliate links for a hosting service provider. Now Tom doesn't have to deal with any clients and he enjoys 100% freedom, thanks to affiliate marketing.
You don't exactly have to sell hosting affiliate links like Tom to become successful. First, you have to identify your niche and see if it's one of the most profitable affiliate niches. You also have to join affiliate networks like Rakuten, Amazon Associates, ClickBank and ShareASale.
Can you make money through affiliate marketing without a blog or website? Certainly but I recommend you to have your own platform (a website or blog) to be able to build trust with your audience.
How much can you make
You could earn from a few dollars to thousands per month as an affiliate marketer.
How to get started
You need to start a website or blog to be able to reach more people. You could also check out Making Sense of Affiliate Marketing to learn how Michelle Schroeder makes $50,000 a month through affiliate marketing.
---
9. Online Bookkeeper
Love working with numbers? Bookkeeping from home may be one of the best stay-at-home mom jobs for you! As a bookkeeper, you are in charge of a business's daily financial transactions. You make sure that they are accurate at all times. Additionally, as a bookkeeper, you may also take a copy of receipts, reimburse work-related expenditures, manage the payroll, pay bills, and collect payments for your client.
Because every company, regardless of the size, needs someone to focus on this important task, bookkeeping is definitely a work-at-home job that's bound to stay.
In fact, bookkeeping is considered a recession-proof business. According to Small Biz Trends, bookkeeping is one of the financial and accounting services that will remain in demand even during an economic downturn. So, if you've always wondered whether bookkeeping is a profitable job, then I'd say it's a resounding yes!
How much can you make?
According to the Bureau of Labor Statistics, entry-level bookkeepers earn an average of $19 an hour, which comes close to $40,000 a year. Meanwhile, experienced bookkeepers command around $30-40/hour, with others making as much as $60/ hour.
How to get started?
You can check out my free article to learn more about how to become a bookkeeper from home. If you want to get serious, take comprehensive bookkeeping training that will teach you the skills you need for the job, software to use, as well as how to establish your own bookkeeping business from home.
One of the most popular places to obtain bookkeeping training online is through the Bookkeeper Business Launch, a program created by Ben Robinson who is an accountant himself. This program is comprehensive and jam-packed with over 58 hours of valuable content. According to most students, the course takes around 10 weeks to finish. To learn more about the program, check out my Bookkeeper Business Launch Review!
If you are not yet sure whether bookkeeping is for you and don't want to commit to a full course yet, check out Ben's three free bookkeeping classes instead to learn more about bookkeeping.
---
10. Flipper
Flipping, also known as buying and selling, has always been around. But its digital version is much more convenient than the conventional one, especially for stay-at-home moms.
When it comes to this kind of business, flipping houses may come to mind. However, did you know that you can flip items with significantly lesser capital?
Yes, and we're talking about flipping home furniture, appliances, clothing, and novelty products. If you enjoy scouring flea markets, garage sales, and dollar stores for some awesome items, consider purchasing items at a low price then sell them high on eBay, Amazon, and other online marketplaces.
How much can you make?
I seriously didn't consider adding this to this of well-paying stay-at-home mom jobs until I read the story of Rob and Melissa of the Flea Market Flipper. Rob and his wife Melissa earned $133,000 in one year working 20-35 hours per week from home! According to Rob, you could easily make an extra $1000, $2000, $5000, or even $10000 buying and selling stuff online!
How to get started?
You can obviously do this without having to pay for a course. If you know the best things to flip for a profit, know how to source items to sell, have great negotiation skills, you could easily make money from this side hustle. But if you want to get serious, you might want to consider learning from Rob and Melissa.
Rob made hundreds of thousands as a flea market flipper and he's sharing his knowledge in this free workshop where he teaches some strategies on how to make money flipping items in as little as 14 days. You can sign up here.
---
11. Airbnb Host
You can earn from that extra bedroom at home by listing it up on Airbnb. As a manager, your primary role is to post and update the listing, talking to potential clients, and then making sure they are comfortable once they arrive.
There is a minimal upfront cost involved in this business unless you plan to make a major renovation. The good thing is, if you provide wonderful customer service and offer a clean and comfortable place to stay, you'll get high ratings, and positive feedback and customers will be more encouraged to book your rental.
How much can you make
$50 – $100 per night
How to get started
Prepare your extra room or rental property, take great pictures of it, and list them on Airbnb.
---
---
12. In-Home / Family Child Care Provider
According to Care.com, child care centers cost $216 a week in 2019. Additionally, more than half of their respondents say that the cost of child care per year is more expensive than spending a year's worth of college tuition in an in-state college.
It's easy to see why in-home daycare centers have become one of the more popular stay-at-home mom jobs options for those who have small kids to take care of and want to make money at the same time.
One thing to keep in mind to run an in-home daycare business is that you have to obtain appropriate training and certification to comply with your state's laws. You can check out licensing guidelines for child care and daycare providers to know what your state requires for this type of business.
Each state also has restrictions on the number of children allowed in a small or large family child-care home. For more information about this, check out this page.
In addition, to start your own child-care home, you may have to alter your home to make it child-friendly, pay insurance fees, keep a steady stream of supplies and perhaps hire additional staff to look after the kids.
How Much Can You Make
If you're allowed 6 kids and each kid is paying $45 per day, then you could easily make $1350 per week.
How to Get Started
As mentioned, you may need certifications and licenses to start. I found this really affordable course on how to how to start a successful home daycare business. The course was created by Jana, a former elementary school teacher turned daycare business owner.
For beginners who want to test the waters first and want to take one client at a time, you can apply to Sittercity or care.com to find child-care gigs.
---
13. Freelancer
Gone are the days when you need to work right straight hours to make a living. Nowadays, many people prefer to work on their own terms and exercise a good amount of freedom and flexibility. And these people have found freelancing as the best type of income-generating activity for them.
And with the current changes that our world faces today, it's predicted that stay-at-home mom jobs like freelancing are only going to become more in-demand in the years to come. According to the First Site Guide, there are over 57 million freelancers in the US, and the freelancing industry makes up 5% of the country's GDP.
Even better, a lot of jobs can be converted into the freelancing model. Right now, the most popular is content writing, but one could freelance as a graphic designer, photographer, interior design consultant, internet marketer, virtual assistant, etc. As a freelancer, you can pick projects that you like, choose your client, and set your own rates. In freelancing, you basically earn as much or as little as you work.
How Much Can You Make
It really depends on the type of job you do, but it's possible to make a full-time income as a freelancer.
How to get started
First, assess your skills: what skills do you have that you can offer? Sign up at freelance sites like Upwork, Freelancer,  People per Hour, and Fiverr.
Peter Koch from Dollarsanity has a detailed, step-by-step guide on how to make money on Fiverr. Be sure to check out his post to read more tips on how to use Fiverr to find gigs!
Our most recommended site for freelance jobs is FlexJobs, a listing site for flexible, remote jobs. What I love about FlexJobs is the fact that all job posts on this site were screened and evaluated by FlexJobs's hardworking team. That means you are assured that the jobs on their site are legit.
You can learn more about FlexJobs here.
If you are ready to sign up, you can sign up here and the promo code AFFILPROMO to get up to 30 percent off your membership.
---
14. Tax Preparer
Are you a numbers wiz looking for a job that pays good for working only four months a year? Running your own tax preparation business at home may be a great option for you!
Many people find doing their taxes frustrating and confusing, so they hire tax experts to relieve them of this burden. As a tax preparer, your job is to help these people file their taxes for them.
But what's the difference between an accountant and a tax preparer? An accountant must have substantial education in accounting. To become a certified public account, you must take an exam that covers a wide range of accounting skills. Meanwhile, as a tax preparer, you only work on tax matters, and you don't have to have the same educational background that an accountant has.
To be able to represent taxpayers before the IRS, though, you have to become an enrolled agent. This requires you either to pass a three-part IRS test about individual and business tax returns or have experience as an IRS employee.
What's great about this job is it really does not need special credentials. You can learn how to become a tax preparer even by taking online courses.
How much can you make?
According to the Bureau of Labor Statistics, tax preparers earned up to $73,740 in 2019. Forbes also has a nice analysis of tax preparers vs accountants' income in 2021. Check it out to see how much tax preparers earn in your state!
How to Get Started
There are several ways to become a tax preparer, but when you don't have experience in this job or have no background in accounting or tax preparation, one of the best options for you is to take online courses. Bookkeepers.com also has a comprehensive tax preparation course that will help you learn how to start a successful tax preparation business with no experience.
Check out our comprehensive guide: How to Become a Tax Preparer at Home
---
15. Online Store Owner
The internet has made online shopping possible. This also means that you can sell your products and make money from home. How does being a CEO of your own online store sound? Fantastic, right? Indeed, running an online store is one of the best stay-at-home mom jobs ideas.
You can sell almost anything online nowadays. You can make your own crafts and sell them on Etsy. Or, you can bake your own cakes and pastries and sell them on social media. You can even manage a dropshipping business wherein your supplier directly ships the orders to your customers so you won't have to worry about inventory.
So, if you've always wanted to become an entrepreneur but are always worried about warehouse costs and inventory space, then running an online store is an excellent solution. You can open and close shop as you please and manage your store remotely.
How much can you make
The income can get incredibly lucrative. Steve Chou of My Wife Quit Her Job shows how his wife managed to replace her six-digit income selling linens online.
How to Get Started
If you are interested in selling your crafts, sign up with Shopify or Etsy!
---
16. Social Media Manager
Did you know that many business owners are too occupied even to manage their Facebook page? This is where a social media manager (SMM) comes in.
As an SMM, your duty is to update your clients' social media accounts with fresh new content regularly, respond to inquiries, and build the brand's reputation through excellent customer service. It helps if you're already quite savvy about social media, but don't worry if you aren't, almost everything can be learned online.
How much can you make
This is actually a more specific virtual assisting job which can make you an average of $15.65. You may be able to earn more if you have extra skills such as designing graphics for social media.
How to get started
Check out job boards such as ZipRecruiter and Flexjobs for social media manager jobs!
See: ZipRecruiter Review: Is ZipRecruiter Legit?
---
17. Graphic Designer
If you're a creative brilliant who can come up with logos, posters, flyers, brochures, and other marketing materials, then being a graphic designer could be one of the best stay-at-home jobs for you.
You don't even need a diploma or a specific degree to cash out your creative talents. Many people even learn design skills and techniques through online courses and YouTube.
There are tons of ways to make money at home as a graphic designer, and you can even find online gigs in graphic design on sites like Fiverr, UpWork, and FlexJobs.
On the side, you could create customizable templates for businesses. Business owners who don't have the skills to come up with their design or the budget to hire an in-house graphic designer purchase customizable templates instead.
If you feel like you have accumulated enough knowledge and experience in graphic design, you can also make money selling online courses or mentoring aspiring graphic designers.
How much you can make
Graphic designers in the US earn a national average of $35/hour.
---
18. Sell Printables
Selling printables is one of the best ways to make passive income. Printables are digital products that help your audience solve certain issues. You can create printables in the form of planners, calendars, meal plans, worksheets, checklists, and more.
The highlight of this business idea is that you can keep earning from your printables as long as people download and pay for them. Therefore, you only need to put in an initial effort, market your printables, and then let the income roll in even as you sleep.
Don't have a graphic design background? Don't fret! You can create professional-looking printables with user-friendly platforms like PicMonkey and Canva.
How Much Can You Make
The income can get incredibly lucrative. Sarah Titus, for example, makes printables and sells them on Shopify, earning her $100K a month.
You have the freedom to charge your printables as you see fit, so the income potential can vary from one creator to the other. But highly successful printables creators, like Sarah Titus, have managed to earn seven-digit income working from home selling printables.
---
19. Online Course Creator
Do you consider yourself an expert in something? Well, the thing is, some people may want to know what you know, and they are willing to pay for your knowledge. So if you think this is something that you can do, then you can definitely make money selling online courses.
You can create courses on things that you are knowledgeable in, whether that's day trading, gardening, digital marketing, etc. You can take advantage of platforms like Teachable, Podia, and Thinkific to create and sell your online courses.
Online courses are also sources of passive income. You will keep earning from them as long as people download and pay for them.
How Much You Can Make
It's hard to say how much you can make from online courses as you can charge your courses freely. Some people sell their courses for $5 while others $500. It depends on the value of your course and how effective your marketing is.
One of the finest examples of successful online course makers is Michelle of Making Sense of Cents. She launched her first course on affiliate marketing in 2016 and earned over $1 million from it, passively.
---
20. Instagram Brand Ambassador
Are you active on Instagram and have a solid following? If you say yes, you can work as a brand ambassador on Instagram. It's easily one of the best stay at home mom jobs ideas right now.
What exactly do brand ambassadors do?
You partner with brands and promote their products and services on social media. If you've seen Instagram users promoting products, from shampoo, diapers, clothing to anything in between, then it's likely that they get paid for it. Brand ambassadors maintain a good working relationship with their clients while making sure that they keep their audience's trust.
So if you have a massive Instagram following, might as well make money as a brand ambassador. Brands may reach out to you for an offer, or you could pitch to them directly.
How much can you make
Brand ambassadors in the US make around $17 per hour. But Instagram brand ambassadors typically get paid per post or per campaign and the number of their following. According to Influencer Marketing Hub, nano-influencers (those with 1,000 to 10,000 followers) can earn between $10 to $100 per post.
---
21. Event Planner
Do you have a flair for planning parties and events? Perhaps you've helped throw a bridal shower for one of your girlfriends or planned your child's baptismal down to a tee, all by yourself? If so, event planning is the perfect stay-at-home job for you.
What Do Event Planners Do?
From the very phrase itself, event planners plan events. Event planners help put together an entire event for their clients and then execute everything to make the event a success. If you are to become an event planner, you are expected to contact the caterer, the DJ, florist, and the venue, among others. You will deal with these vendors and make sure to communicate the needs and preferences of the client. Clients, after all, hire event planners, so they don't have to deal with these things themselves, so event planners must be extremely detailed and organized to pull off successful events.
Qualities of a Good Event Planner
If you're wondering whether you're cut out to become an event planner and if event planning is indeed one of the viable stay-at-home jobs for you, then check out these qualities to assess yourself:
People-focused – events are for people, so it's essential that you are at ease with meeting new people and communicating with them.
Detailed and organized – whether you are throwing a small or massive event for your client, details always matter. You have to take note of every little detail the client wants to see at his or her event and do your best to meet them. Also, successful planners have established systems and procedures. They make use of various tools and technologies to keep themselves on track.
Resourcefulness – sometimes, things will not go as planned. But if you are a resourceful planner, you can identify alternatives and creative solutions to every meet every issue that may arise.
Networking skills – building a solid network is key to growing your event planning business. You have to put yourself out there and let people know what they are what they do. With that said, you must be ready to rub elbows with people from all walks of life. You never know who might want to hire you or refer you to another customer, so treat every person you meet as an opportunity.
How Much Do Event Planners Make?
Event planning can be a lucrative job, especially when you've built a reputation for your brand.
The US Bureau of Labor Statistics reports that meeting, convention, and event planners make $51,560 per year. Also, according to EventPlanning.com, event planners start with $25 per hour and can climb to $100 per hour. Or, you could negotiate a flat fee with your client for the entire event and charge a standard vendor commission with the event's suppliers.
Event planning is indeed one of the best stay-at-home jobs, especially for women. You can just take a look at Alicia Schiro, a solopreneur who managed to grow her event planning business to $1 million in annual revenue. Alicia started her company in 2016 in New York after quitting her job at a startup. She has mastered the art of networking by asking her clients from a recent successful event to introduce her to other potential clients, and through that, her business grew faster.
How to Get Started as an Event Planner
Can you become an event planner without a degree or experience? Yes.
In fact, event planning is considered by many as one of the best stay at home mom jobs that do not require both.
However, getting certified as an event planner does give you a competitive edge and lends your brand more credibility. You can get certified from the following institutions: Certified Meetings Professional, Certified Special Events Professional, and Digital Event Strategist, among others. Getting certified as a professional event planner helps score fantastic event planning jobs from home.
If you don't have experience yet, you can volunteer as an apprentice for another event planner or help out a non-profit in your area to run their events. This should give you first-hand experience in event planning and help you see what the job entails in a real setting. You can apply your learnings when you've scored legit online jobs from home.
---
22. Programmer
If you're quite a whiz with the computer and the internet, and you enjoy building apps, fixing bugs, and writing codes, then you can find stay at home mom jobs online as a programmer.
According to Career Explorer, the word programmer is a broad term that encompasses several tech roles, such as software analyst, computer scientist, and software developer. Programmers use specific languages to give commands to the computer. Depending on the project, programmers may complete a task in a few days or even a year. And because programmers spend a huge amount of time in front of the computer, most companies allow them to work from home. This is why programming is a viable prospect for people looking for work from home legit jobs.
How Much Do Programmers Make?
Computer programming is a high-paying job. According to US News, computer programmers make at least $65, 760 a year, while the average salary is at $86,550 annually. Highly experienced programmers can command a six-digit annual income.
How to Become a Programmer
There are several routes you can take to become a professional programmer. First, you can take a four-year degree from a college or university. If you're doing this, better enroll in an institution with a solid track record for is IT courses. Or, you could take an associate degree or even get a certification from a technical institute.
Another route is learning it on your own. Take a look at Cory Althoff, a self-taught programmer. He became a software engineer without going through the rigorous four or two-year courses and he now leads a community of programmers on Facebook who are self-taught, too. This proves that with eagerness to learn, programming can be one of the best options for jobs you can do from home.
---
23. Remote Salesperson
We have reached an era where working remotely is not just a fad, but the new normal. For most companies, it's business as usual, despite the economic setbacks that we've experienced during this global health crisis, so salespeople get to keep their jobs and paychecks while working from home. If you like marketing over the phone or online, working as a salesperson could be one of the best jobs from home for you.
So, what does a remote sales rep do?
According to ZipRecruiter, remote sales representatives contact customers to sell products and services through the phone or online. They perform the same role as on-site reps, except they're doing it remotely. With that said, it is important that remote salespeople have excellent communication skills and the ability to persuade.
How Much Do Remote Salespersons Make?
According to ZipRecruiter, remote salespeople make an average of $51, 488 or roughly $25 per hour.
How to Become a Remote Sales Rep?
If you have a degree in marketing, sales, business, or finance, then you are in a good position to start a career as a sales representative. However, you can still get remote sales jobs from home even without the degree as long as you have the right skills. According to renowned sales and personal development author, Brian Tracy, remote salespeople must be effective communicators, adept in using technology, and have a strategic follow-up process with customers.
---
24. SEO Specialist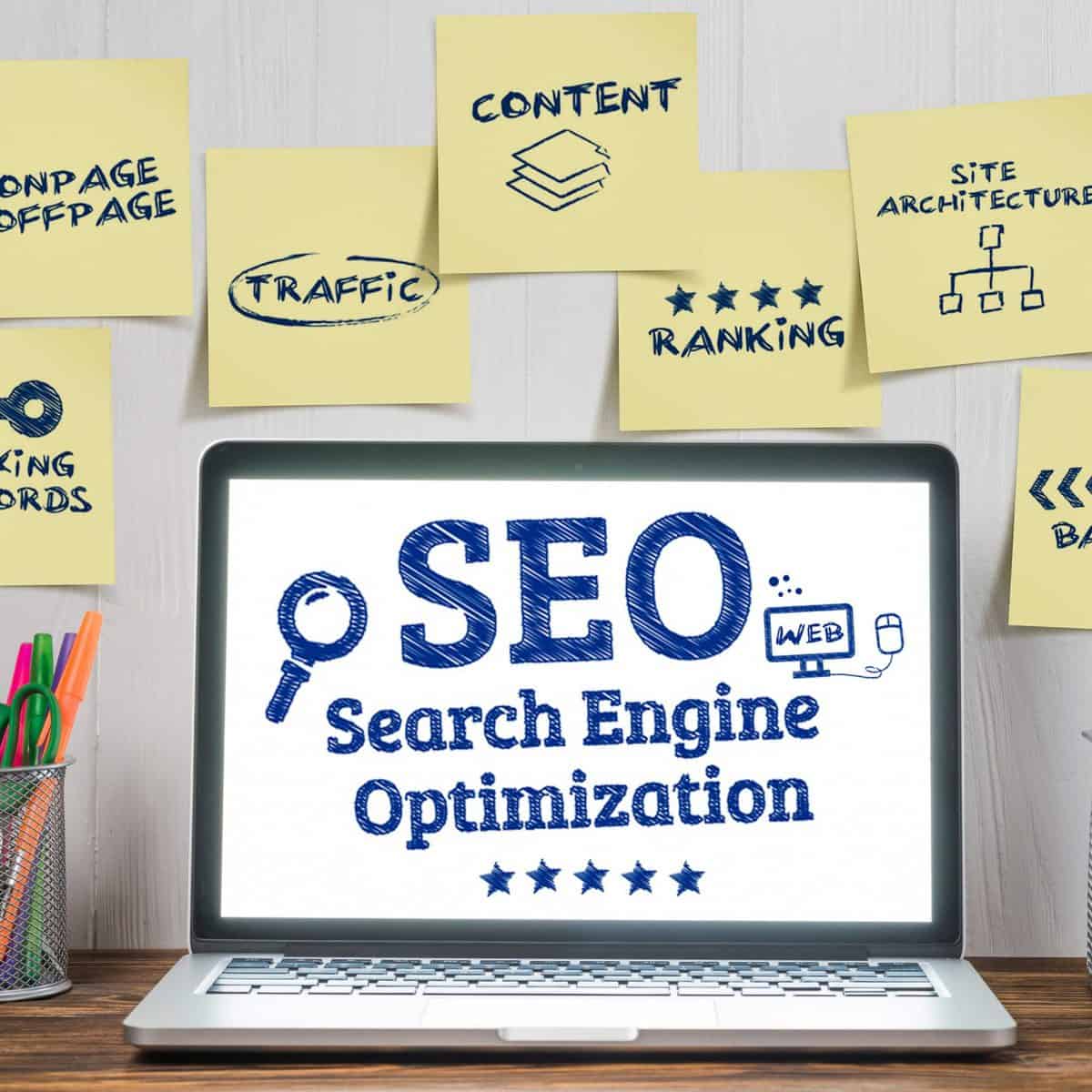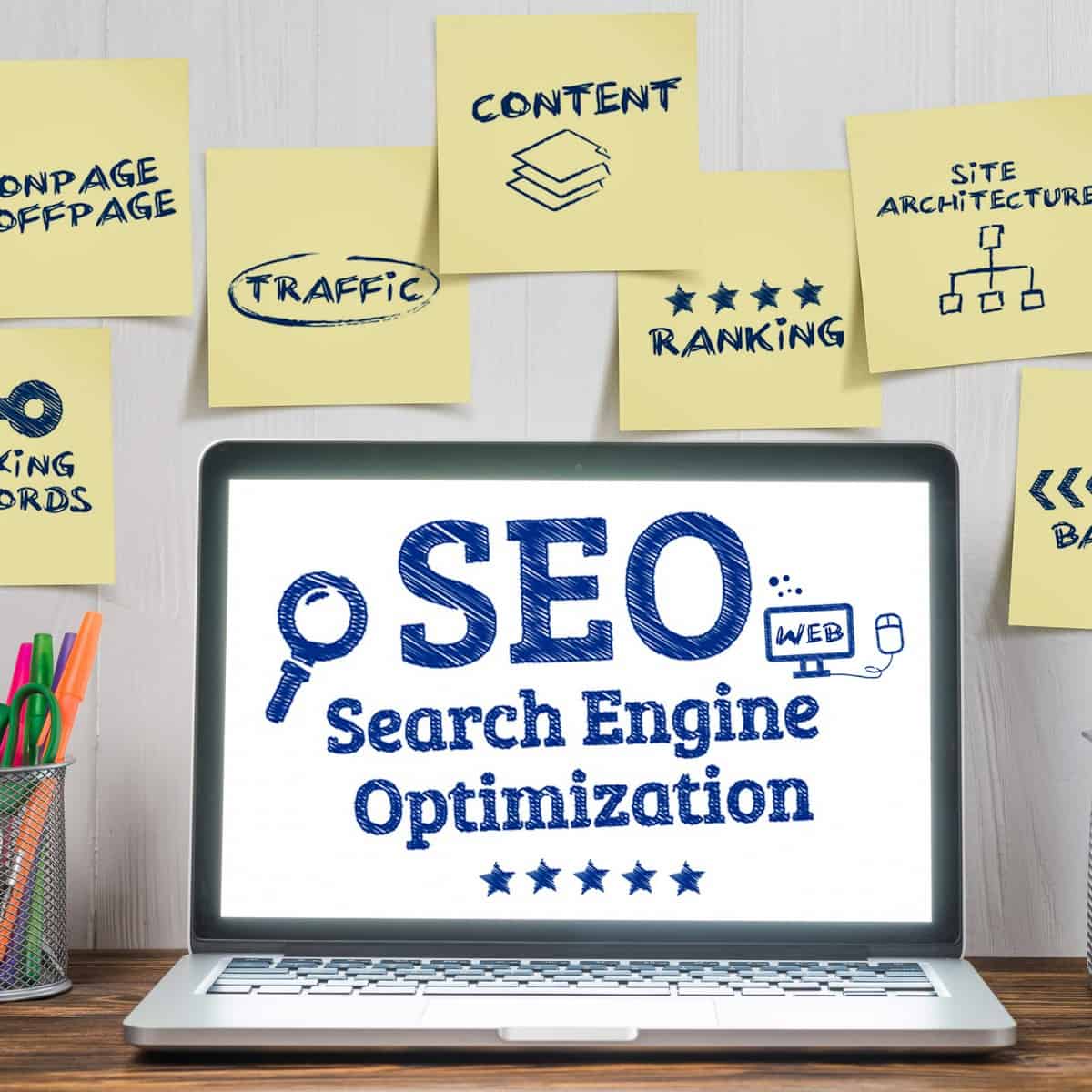 One of the top stay at home jobs right now and which will continue to be in the foreseeable future, is SEO (Search Engine Optimization). SEO specialists optimize websites to help them get on the good side of search engines. And when these websites get a better ranking, they become more visible on search engine searches, giving them the potential to attract more traffic and make more sales.
Search engine optimization encompasses a lot of things, and the trends can change when search engines update their algorithms. It's essential that an SEO specialist is up-to-date with what's in so that he or she can implement the best SEO practices.
How Much Do SEO Specialists Make?
According to Salary.com, SEO specialists make an average of $69,359 per year, or around $35 per hour.
How to Become an SEO Specialist
SEO specialists are typically internet-savvy people who love to "decode" the language of search engines. Fortunately, there are now lots of accessible SEO online courses.
My most favorite, however, is Mike Pearson's Stupid Simple SEO, which is what I use for my blog. Stupid Simple SEO takes away all those technical jargon about SEO so you can understand it in plain, basic English. Check out Mike's FREE SEO training here.
Additionally, you can explore the resources from the top SEO experts, such as Brian Dean of Backlinko, Rand Fishkin of Moz and Joost de Valk of Yoast. These guys also have SEO tools that are extremely helpful in your optimization campaign. So if you're looking to score stay at home mom jobs part-time or full-time as an SEO specialist, you can start learning from these gurus.
Once you've learned as much as you can about SEO, you can start offering your SEO services as a freelancer or by joining a digital marketing agency. You can look for work from home jobs that are legit in the SEO niche on FlexJobs, UpWork and Fiverr.
---
25. Online Coach
Are you passionate about helping others? If you have the flair for giving motivation and rational advice to others, then you're probably cut out to becoming a coach. And with the help of the internet, coaching proves to be one of the best jobs you can do from home, or anywhere!
Types of coaches
Now, there are different types of coaches and it helps to identify which of these niches work best for you so you can be more successful in your coaching career. Here are the various types of coaches, according to the Coaching Foundation:
Life coach – help clients with a wide range of problems pertaining to their personal and professional lives.
Business coach – helps entrepreneurs start their business, achieve their business goals and solve problems in their businesses.
Relationship coach – helps individuals and couples become their best versions in their relationships.
Wellness coach – helps clients identify health goals and achieve those goals.
Career coach – helps clients find their dream jobs, identify career paths that are best for them and solve issues in their professional lives.
Confidence coach – empowers clients to believe in themselves and conquer their self-limiting beliefs.
Executive coach – they usually serve as sounding boards for executives. They help clients identify goals and achieve objectives for the company or organization.
Given that there are different types of coaching services, it is essential to identify where you fall in these categories so you can attract the right clients. For instance, Jewelle Bejjavarapu, is a life coach, but her specialty is infertility coaching. She helps women deal with fertility issues and get pregnant without going through an emotional rollercoaster. Her services are very specific and so is her target audience. Jewelle is one fine example that coaching is one of the best stay at home mom jobs, and helping fellow women makes her job even more rewarding.
How Much Do Coaches Make?
How much you make in your coaching business depends on what type of coach you are. According to the National Coach Academy, life and business coaches can make around $100 – $200 per hour, while executive coaches make around $325 per hour. The numbers can vary according to your certification, expertise, and location.
How to Become an Online Coach
The coaching industry is massive and varied, so it's important to identify what kind of coaching service you want to offer. Next, you want to get the right training. You don't need a specific college degree to become a coach, but having one helps. For instance, having a business degree gives you an advantage if you'd like to become sales or business coach.
Now, you want to get certified as a professional online coach. There are several coaching certification programs you can enroll in, and you can finish the program in a matter of weeks or months. For instance, if you want to become a life coach, the Online Life Coach Certification Program comes highly recommended.
While you are working on your coaching certification, you can slowly build your online brand. You could start with social media, as it's free and accessible for everyone. From there, start marketing your services and network with people to attract your first couple of clients.
---
Other Stay-at-Home Mom Jobs You Might Like
Website Tester
Working as a website tester is almost a no-brainer; hence, it doesn't require any experience at all. What you're expected to do is test out the usability features of a website or app and provide the developer with feedback. You don't have to be tech-savvy to qualify. Some companies even seek out beginners to test out their sites.
Clients want their sites to be as user-friendly as possible, and they need an outsider's perspective so that changes can be made on the site effectively. You might find the font too difficult to read, the colors are not easy on the eyes, and some buttons not working properly. A detailed website tester notices even these littlest issues.
Typically, you will get offers to test websites on the official email you've used in registering to website testing platforms. When you grab the task, you are expected to go online at a scheduled time. Some companies want you to speak your observations out loud while testing the website, so having a webcam and microphone is usually required. After testing the site, you'll have to write a detailed report about your entire experience.
Some of the legit companies offering website testing gigs are UserTesting, TryMyUI, UserLytics, and Enroll.
How Much Can You Make
You can earn around $10 for just 10-15 minutes of testing.
How to Get Started
You can get website testing gigs at companies like Loop11, Usertesting, and WhatUsersDo.
---
Ready to make money with these real stay-at-home mom jobs?
Stay at home mom jobs offer you the best of both worlds – to be there for your family while earning an income. It isn't always perfect and smooth-sailing, but it's also rewarding in so many levels.
Fortunately, there are lots of opportunities out there that allow stay-at-home moms to put their time and skills into good use.
Whether you want to earn from blogging, teaching English, or managing your rental, you're likely to find real stay-at-home mom jobs that work for you!