If you're willing to go out of your comfort zone and want to try out interesting and conventional ways to make money, you're in luck! These are 20+ surprising and weird ways to make money, and you could turn some of them into your own business!
Most of us are familiar with the conventional methods of earning money, which involve either getting a job or starting a business. You've likely worked in positions that are considered typical, such as in an office or a retail store or pursued traditional career paths like sales, teaching, or engineering.
But did you know that there are weird ways to make money that are not just perfectly legal but also provide lucrative income potential? You might find these jobs or business ideas outlandish and even out-of-the-ordinary, but they can help you generate extra cash in a few hours.
This post contains affiliate links. I may earn a commission at NO extra cost to you for your purchases made through these links. Disclosure.
Weirdest Ways to Make Money
1. Sell Feet Pics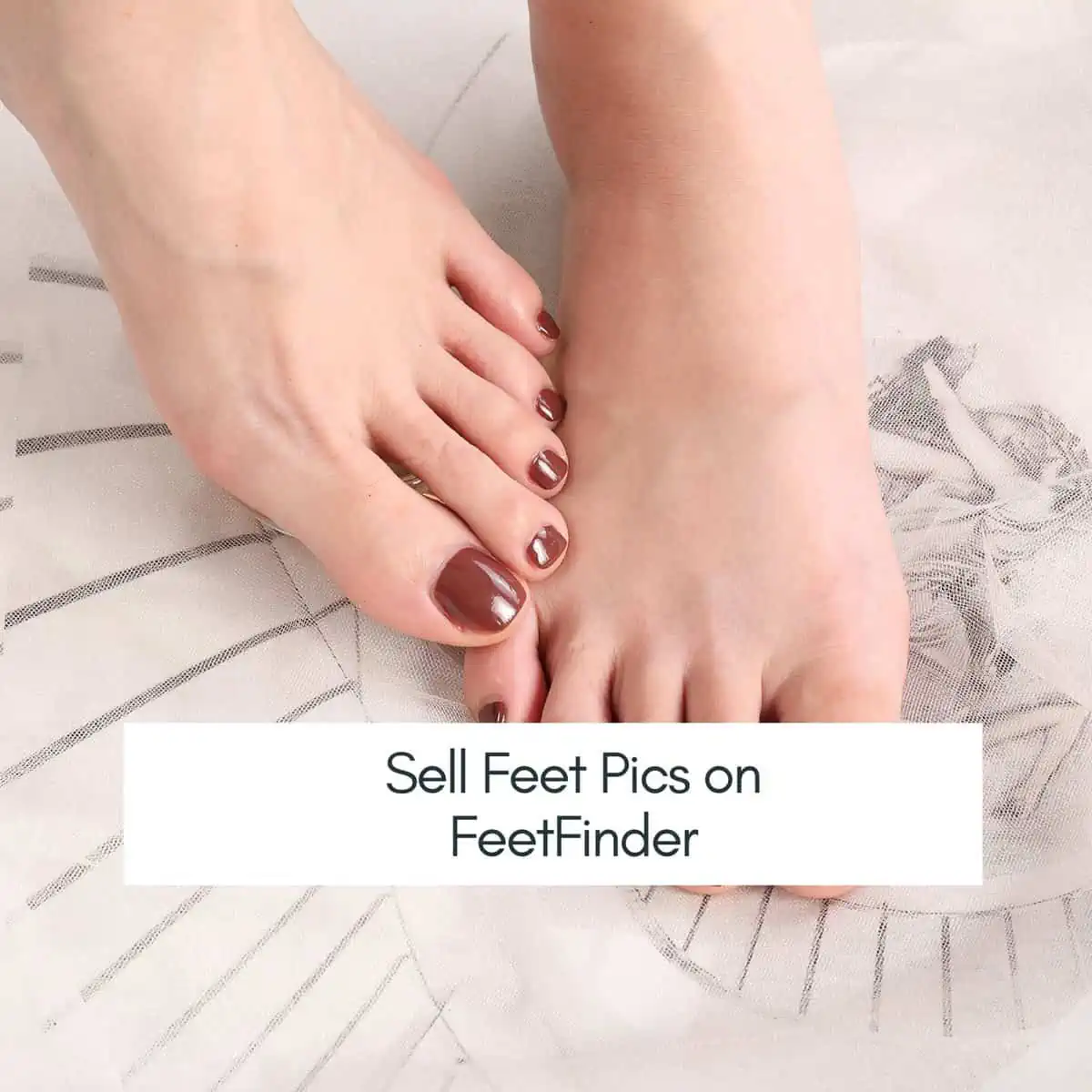 First on the list is selling feet pics. Yes, you can make extra money selling photos of your feet online. It's indeed one of the weird ways to make money, but it's legal and safe as long as you follow proper precautions.
There's a niche market for selling feet pics. Often, people who buy foot pics have foot fetishes, while others need such photos for marketing purposes (such as for businesses in the foot care industry). You also don't have to show your face or body when selling feet pics, allowing you to maintain anonymity during business transactions.
For many women, selling feet pics is a dream gig. They don't need to put in much manual labor to run the business, and the startup costs are quite minimal.
If you still don't believe that you can make money online selling feet pics, then read this Business Insider article about a woman who successfully earns good money from this side hustle. She spends a few hours selling feet pics and earns a couple of hundred dollars a month.
And, if you've read this article on Cosmopolitan about women doing income reveals from their feet pics business, you'd be in awe! I mean, how does $1,000 for each feet pic sound to you? Not all of them earn this much because some of them make a few bucks, but it just goes to prove that making money this easily is doable.
I'm not saying that selling feet pics is the perfect "weird side hustle." Some buyers could turn out to be scammers, and there's also the risk of getting your photos stolen by another seller.
On the upside, it's a flexible way to make money online. You don't need much to get started except for a pro or premium subscription to your preferred feet-selling website, perhaps a good camera phone, lighting equipment, and a couple of props, like nail polish and sexy stilettos. Also, you get to work on your own hours, on your own terms, and run the entire thing like a real business. You could even name your price for your feet pics and videos.
FeetFinder
If you want to earn cash by selling feet pics, I recommend FeeFinder, a reputable website where people can buy and sell feet pictures. It dubs itself as the safest and most secure platform where sellers are ID-verified, and buyers can only see basic profile information, such as your username, bio photos, and feet size.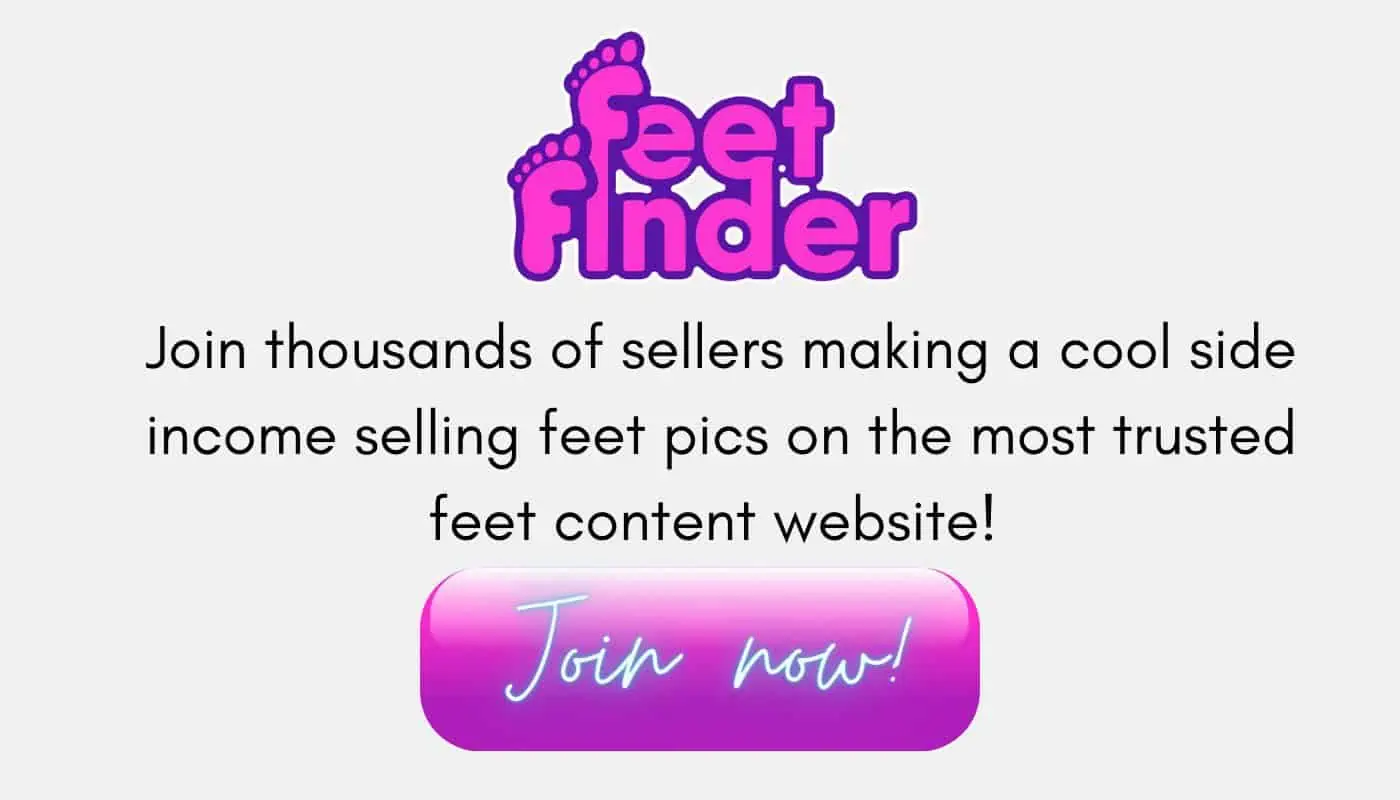 Related:
2. Sell plasma
Selling plasma is another weird way to make extra cash. Plasma is a component in our blood that contains valuable antibodies. Scientists use plasma to develop medicines for life-threatening conditions.
Basically, you're donating plasma for money, and while you won't make a million dollars doing it, you'd be helping many people when you do, and you make good money too. For example, CSL Plasma offers up to $500 for first-time donors (on their first-time month), and up to $100 on the first donation. Subsequent donations pay around $50-$75, and you can donate up to twice a week.
Donating plasma is certainly a weird way to make money, but it's something most healthy individuals can do without much effort.
Related:
18 Highest Paying Plasma Donation Centers Near You ($1000/mo)
3. Become a virtual friend
If you like meeting new people and enjoying new experiences, then you could make money as a virtual friend in your spare time. It sure is one of the unconventional ways to make money, but it works, and it's legit.
As a virtual friend, you get paid to talk to your client, whether on the phone or chat. Some platforms allow for personal meet-ups, especially for clients who need companions exploring a new town or city or doing certain activities like hiking or sightseeing. It's up to you how much you charge, but many virtual friends make around $15 to $50 per hour.
4. Sell breast milk
Are you a nursing mother with an abundance of liquid gold? You might find it a bit weird, but many moms sell breast milk for money, especially to fellow moms who are unable to feed their newborns right away.
Most non-profit milk banks and websites, such as Only The Breast, allow you to sell breast milk for $1 per ounce. You have to ensure proper handling and storage of the breast milk, as well as coordinate shipping or pick-up with the buyer.
5. Sell your hair
Many people sell weird stuff online, but one of the things that you can sell to make money is your long healthy hair. Long, healthy locks are in demand since they are used to make wigs and hair extensions. Real human hair is pretty much preferred than synthetic ones, and buyers are willing to pay money for your crowning glory.
Human hair fetches between a few hundred to a thousand dollars, especially if it is long and untreated. So if you've taken great care of your hair until now and are looking to make extra money fast, this is the way to go! Plus, there are plenty of places where you can make extra cash from your beautiful hair, such as Hairsellon and Online Hair Affair.
6. Lose weight
I know, losing weight is such a weird way to make money, but why not? You're hitting two birds with one stone. You get to be healthy, and you make extra money.
I think this serves as stronger motivation to become a healthier version of yourself and shed more than just a few pounds. You join a weight loss bet, such as that of HealthyWage and DietBet, and you place a bet on how much weight you should lose within a time period. If you achieve your weight loss goal, you make money. If you fail, you lose the money you bet.
7. Make money playing games
If you think playing games is just a hobby, think again. If you only knew it's one of the weird ways to make money online, and if you mean it like business, you'll make serious cash.
This side hustle is perfect for people who love to play video games. You can stream your gaming content on Twitch or YouTube and make money from brand sponsorships, ads, selling of merch, and crowdfunding.
Just take Amouranth, for example, a female video game streamer who makes tons of money to play games online. She makes most of her money streaming games on Twitch and now has a net worth of over $25 million.
8. Virtual babysitter
Babysitting has always been a classic way to make money, but virtual babysitting? How does that even work?
Well, virtual babysitting is now one of the weird ways to make money online. It boomed during the pandemic when people are stuck at home along with their kids, making it challenging for work-at-home parents to juggle work and chores. A virtual babysitter comes to the rescue, engaging and entertaining kids so that their parents can focus on what they need to do.
A virtual babysitter may help with homework and entertain kids through storytelling — all done through video calls! So if you have a way with kids and want to make quick money without leaving your home, this might just be a perfectly weird job for you!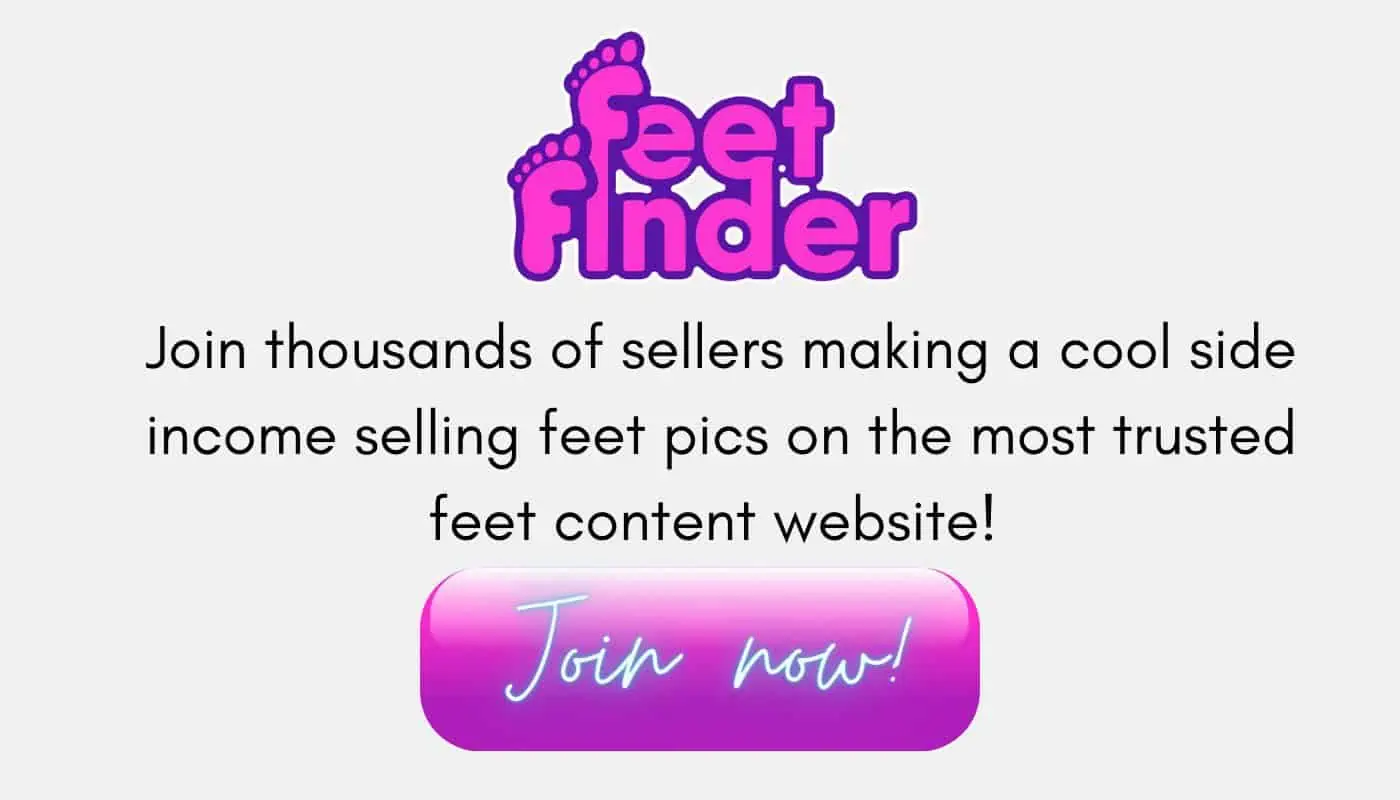 9. Share your crazy life stories and make money
Not all people are keen on sharing their life stories with the world, but those who do may just make some extra money. I know it's one of the weirdest ways to make money online, but it's also worth it since you've got nothing to lose and something to gain.
Life stories make interesting human interest features in magazines and newspapers. And guess what? These publications are willing to pay your asking price just for you to tell your crazy life stories! When telling life stories, make sure that they evoke certain emotions, inspire or motivate. It's best to have photos and ensure you have legal representation (especially for overly sensitive topics).
Other ways to make money from your life stories are through blogging or writing a book. These two strategies allow you to earn money through passive income, which is awesome!
10. Professional bridesmaid
Many women joke about being "always a bridesmaid, never a bride." Well, if you could make money being a professional bridesmaid, you probably wouldn't mind being one in all of the weddings moving forward!
As a professional bridesmaid, you are to calm down frazzled brides, stand in for the real bridesmaid who did not make it to the wedding day, help plan the bachelorette party, and just make sure that the bride enjoys her big day. And it pays well! Jen Glantz, for example, makes between $1,000 to $2,000 per wedding as a pro bridesmaid and has turned the gig into an actual business.
11. Online juror
One of the weird ways to make money online, which makes sense, is to become an online juror. As a member of the mock online juror, you help lawyers prepare their cases through a mock "trial by jury." You would study the case and provide your verdict. Lawyers use your honest feedback to prepare for the real trial.
You don't need any special skills to become an online juror. All you have to do is sign up for an online mock jury website, such as Resolution Research, eJury, and Virtual Jury and wait to get matched with a case. You could easily make $10 for a simple case, while more complicated ones pay more money, some even to the tune of a hundred dollars!
12. Run a faceless YouTube channel
YouTube is a lucrative platform to make money on, and we've seen countless content creators making good money from it. But what if you aren't comfortable showing your face? The answer is this: run a faceless YouTube channel!
I know it's one of the weird ways to monetize YouTube, and many creators are successfully doing this already. You could create content around your passion without showing your face, especially in the niches of DIY, cooking, gardening, ASMR, news, pets, psychology, finance, etc. You can monetize your channel with ads, affiliates, sponsored content, and more.
13. Participate in medical research and experiments
If you're willing to become a human guinea pig and make money easily, then consider joining clinical trials, medical research, and experiments. Companies need human respondents to test their new products.
Don't worry. These products have passed the initial stages and are safe to test on humans. You can easily earn between $50 to $300 per day, depending on the length of the trial and the complexity of the treatments and procedures.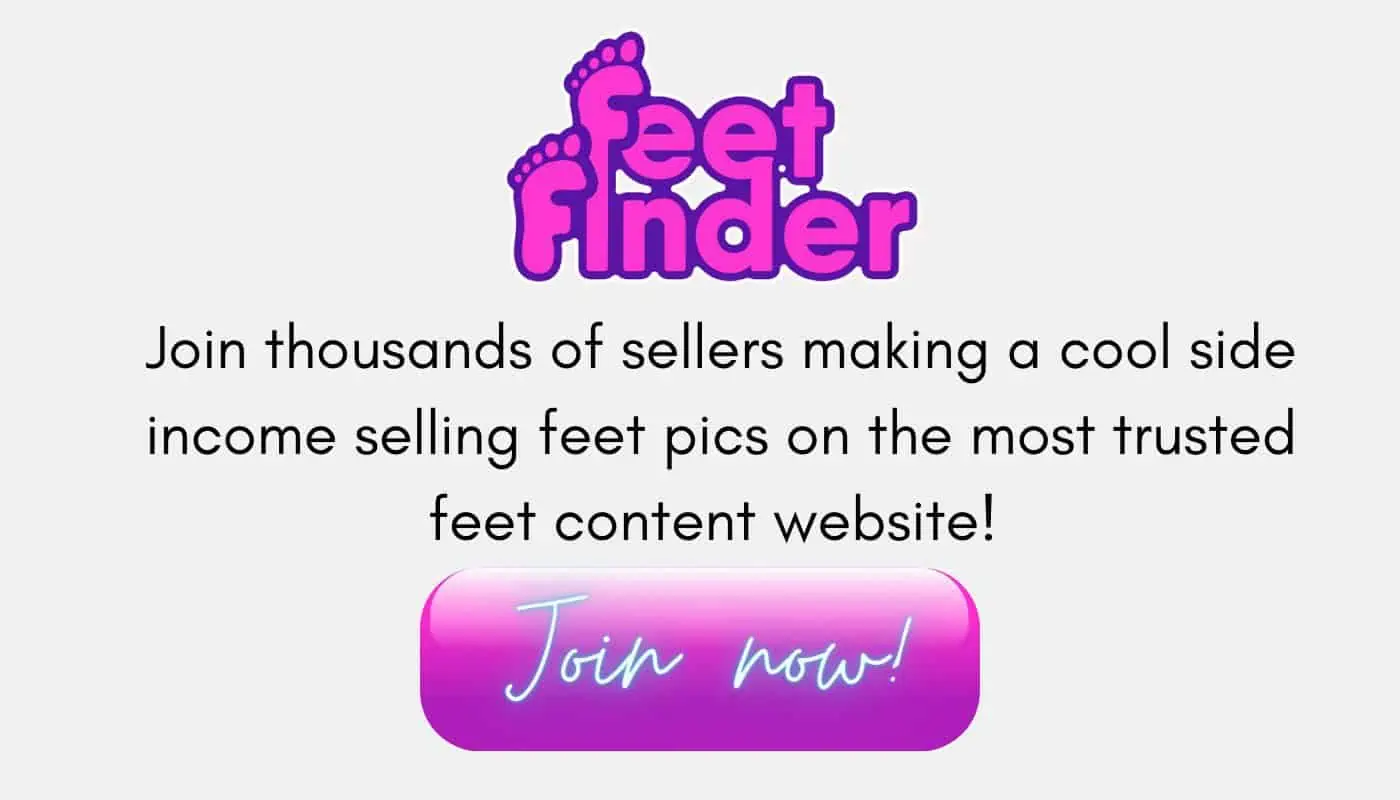 13. Professional line sitter
Are you an extremely patient person with a couple of hours to spare waiting in line? Then get paid to wait in line. This job, also known as professional line sitter or line stander, allows you to make money by waiting in line for someone else. Think about newly launched iPhones, Cronuts, concert tickets, etc. Crazy, right? But even crazier is that you can make around $20 per hour doing this.
In fact, one of the booming line waiting businesses, SOLD, was started by a line sitter himself, Robert Samuel. He made $100 waiting in line for the launch of the iPhone5 and later realized he could offer line sitting as his own service.
14. Professional sleeper
You probably haven't thought of sleeping as a real job, but hear me out. Mattress companies to clinics conducting sleep studies all need professional sleepers. All you have to do is lie down and drift to slumberland. When you wake up, you get paid to the tune of $41 per hour, as per ZipRecruiter.
So if you're still looking for that one "dream job," it's probably this. It may be one of the unusual ways to make money, but it's pretty chill and easy.
15. Professional eater
When people say, "there's no such thing as free lunch," they probably haven't thought of professional eating as a profession!
Welcome to the world of competitive eating, where you score free meals and win prizes. People who take this seriously think of professional eating as more than just a silly way to make money but also as a sport where winners take pride in their accomplishments. Competitive eating events vary a lot, from hot dogs, strawberry shortcakes, and donuts to sausage-eating contests!
Another way to get paid to eat is to run a "mukbang" channel where you stuff yourself silly in front of the camera and make money off YouTube.
16. Product tester
Many companies are eager to hear what you think about their products, so they hire product testers. Testing a product is a fun and weird way to make money. Basically, companies send you product samples for you to test, and then you give them your honest feedback.
In many cases, you get to keep all the products sent to you, but others also pay you!
Related: 30 Companies That Send You Products To Review For Free
17. Professional cuddler
Want to make $80 cuddling strangers? Then become a professional cuddler.
Again, this is one of the weird ways to make money, and it's not a job for everybody, but it pays handsomely! For example, an article in New Yorker featured a professional cuddler named Trevor James, who charges $90 per hour with a 2-hour minimum per session. He also has 80 cuddling positions to offer to his clients!
So if professional cuddling seems like the best job for you, look into two professional cuddling sites like Cuddle Comfort, where you could meet potential clients.
18. Paid online surveys
Research companies partner with online surveys to generate honest feedback from consumers. So if you think taking online surveys is a waste of time, you're wrong! Answering online surveys from reputable sites, such as Swagbucks and Branded Surveys can be a great way to monetize your idle time. Longer surveys pay more money, so choose your surveys wisely!
I'm not saying you'll make big money here, but if you got an extra 10 minutes while waiting for your kids at the school parking lot, then why not answer one? Those points and rewards will grow big over time, so it's a more productive way to pass the time.
19. Rent out your storage space
Have you got a spare room, a vacant garage, or an attic in your home and would like to make money from it? Consider listing them up on Neighbor, a storage marketplace that connects people looking for and renting out extra space.
This is an unusual way to make money, as most people would rather list their spare rooms on sites like Airbnb. But if you're not keen on having strangers on your property, then this is the next best thing to do to make money. Depending on the location and size, you could rent out your vacant garage for $150 a month and parking lot for $100-$200 a month.
20. Freelance on Fiverr
Fiverr is a popular marketplace for freelancers. People come here to have their websites done, articles written, or logos created. Pretty standard, right?
But there are so many weird ways to make money online on Fiverr, and they've found huge success. There's a psychic who says he can predict your future and a man who imitates Gandalf. Even funnier is an old man who sends birthday greetings talking to a banana! The world sure is weird, but as long as people pay for your services, then all is well and good!
21. Undercover shopper
Did you know that certain companies would hire you to go undercover and shop at their stores? Your mission may vary, but it often involves checking out the products on display, assessing the environment inside and outside of the store, as well as rating the level of customer service from the store staff. You'll report what you observed and your experiences, and make $14-$24 per hour, depending on the assignment.
22. Make or sell low-content books
If you want to be a published author with minimal effort, then consider getting into low-content publishing. Low content and no content books are books with zero to little content. Some examples are journals, coloring books for kids, planners, notebooks, guestbooks, and sketchbooks.
You can create these low-content books on user-friendly platforms like Canva and then sell them on Amazon KDP, Lulu, and Barnes and Noble Press.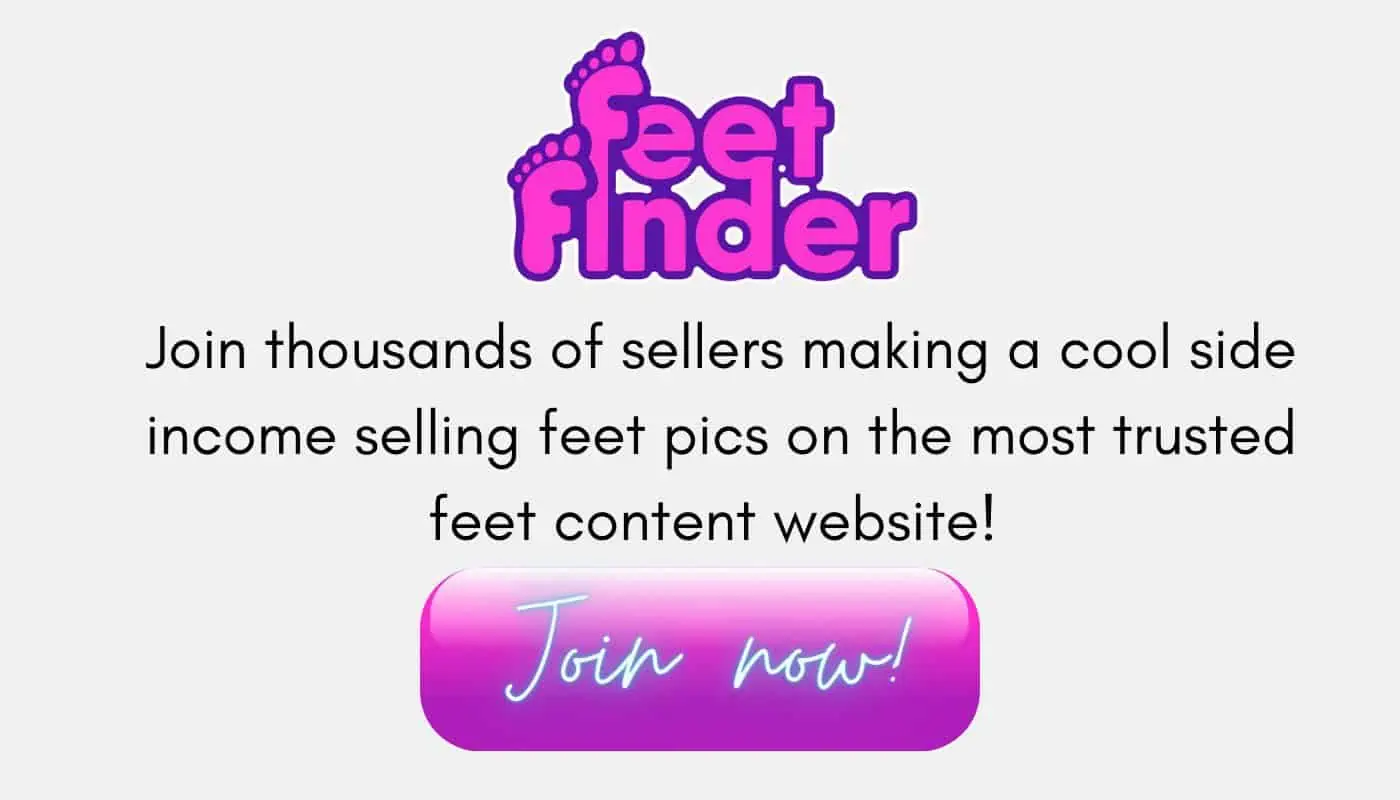 FINAL THOUGHTS
There are many ways to achieve financial freedom; it's just that some people would take the unconventional path. These are just some of the weird ways to make money. They are extraordinary and unusual, but some of them fetch top dollar!
So if you think you could make a profession or online business out of these weird jobs, then go for it! You'll never know if it's the perfect job or business for you unless you try!