Want to want to make extra money? In this blog post, you will learn how to flip money in 15 different legal ways.
I've been flipping money for quite some time now. For me, flipping is one of the best ways to make extra money in your spare time.
Today, I am excited to share with you some ways on how to flip money legally. Some of these methods require more work than others, but all of them can be done by just about anyone who is willing to put in the effort!
But first…
What is Flipping Money?
So, before we go into the nitty-gritty details of how to flip money to make money fast, let us first understand what flipping money is all about.
So, what does flipping money mean?
According to Investopedia, flipping refers to obtaining an asset for a short period of time and then selling it quickly for a profit.
You can imagine flipping as a buying and selling method. But in this case, the asset is often "spruced up" so that it becomes more valuable, which would justify the mark-up from its original price.
You have probably heard about flipping houses or second-hand items as some of the classical examples of flipping. This should give you a good idea of the basic concept of how to flip your money.
There are many ways to flip cash, and it's not just limited to buying and selling physical assets. You will find out later in this article that you can also flip your skills, talent and time, and then make some quick cash from them.
---
This post contains affiliate links. I may earn a small commission for purchases made through these links at NO extra cost to you.
Disclaimer: While I love talking about investing, I am in no way a certified expert. As always, this is not financial or investing advice from an expert. The information on this page or website is for recreational and informational purposes only. Please do your own due diligence and understand your risks before making any investment.
---
Creative New Ways on How to Flip Money
Want to make some cash by learning how to flip money? Here are the top ways you can flip for money in 2022.
1. Buy and Sell
If you want to learn how to flip money online, then you have to study how to buy and sell for online marketplaces like eBay, Shopify, or even your own online store.
A lot of flippers go to flea markets, garage sales, thrift stores, and consignment shops to find potential items to flip. Then, they list their items up on eBay or Facebook Marketplace to sell their items for a profit.
The best thing about this side hustle idea is that you can sell almost anything: from vintage decors and artwork, power tools, dinnerware, etc.
Some people may think that these things are eyesores, but seasoned flippers like Rob and Melissa of the Flea Market Flipper know they could potentially re-sell these items for many times over their original price — and people are buying them.
So, if you ever heard the phrase "one man's trash is another man's treasure," then it could not be any truer than flipping items. And if you'd like to make an income from this method, join this free flipping workshop today by the Flea Market Flipper to learn how to flip money in as little as 14 days.
Potential earnings
Your income in flipping items online can vary a lot, but a lot of people have found success in this gig. For instance, Mark Meyer makes a six-figure income flipping items on Amazon and eBay. He says he gets capital back from a single item, and the rest of the products will generate his profit.
---
2. How to Flip My Money with Acorns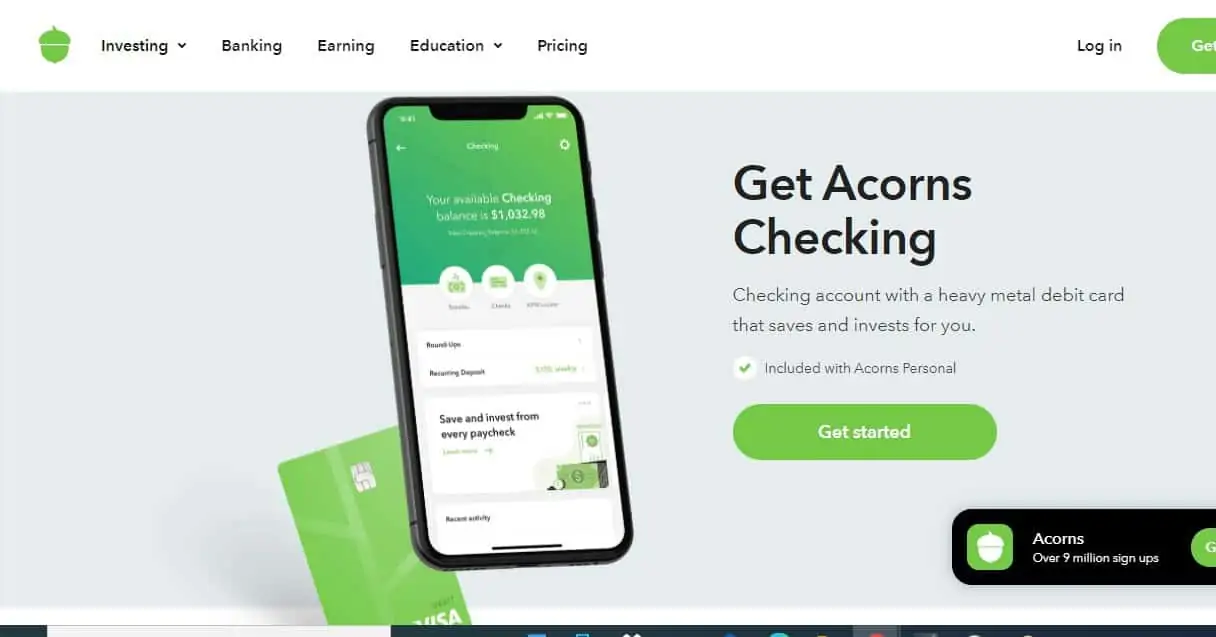 If you'd like to learn how to flip money through investing to earn passive income, then check out Acorns. It's perfect for beginners who want to get their feet wet at investing.
Acorns is a micro-investing app that allows you to invest by automatically rounding off your purchases to the next figure, and then taking the difference as your investment.
The app links to your bank or checking account, so that every time you spend money using your linked card, you are also investing, without you really seeing it.
I understand that some people are terrified of investing because they think it's too risky or they don't understand how it really works. The good thing about micro-investing is that you don't have to worry about huge risks because you're only investing your spare change.
Also, you don't even have to be a seasoned investor to start investing with Acorns. And you don't need a lot of money to get started because you can start investing with only $5 with Acorns.
So, instead of putting your spare change or extra cash in a jar, consider flipping it with an investment platform so that your money grows through compounding interest over time.
Learn more about Acorns by reading my Acorns review!
You can sign up with Acorns here and get $5 FREE to invest!
Potential earnings
Your earnings from a micro-investing app can vary depending on the amount you save and invest. This author says she was able to save $400 in just a few weeks by using the roundup feature and saving $5 a month into her portfolio.
---
3. How to Flip Money Online With Market Research
Want to know how to flip money in a day by just trading your time? If so, you should consider joining market research sites. There are several websites that pay you to complete surveys, and they are legit, free to join, and easy to use.
Inbox Dollars
InboxDollars is an online rewards site that allows you to make money from your extra time through very simple tasks. With InboxDollars, you could earn between $0.50 to $10 per completed survey, or $0.25 to $3 each by reading emails, watching videos, and surfing the web.
You also get a $5 sign-up bonus when you join. You can convert your points into gift cards or turn them into cash and have them deposited into your bank or PayPal account.
Swagbucks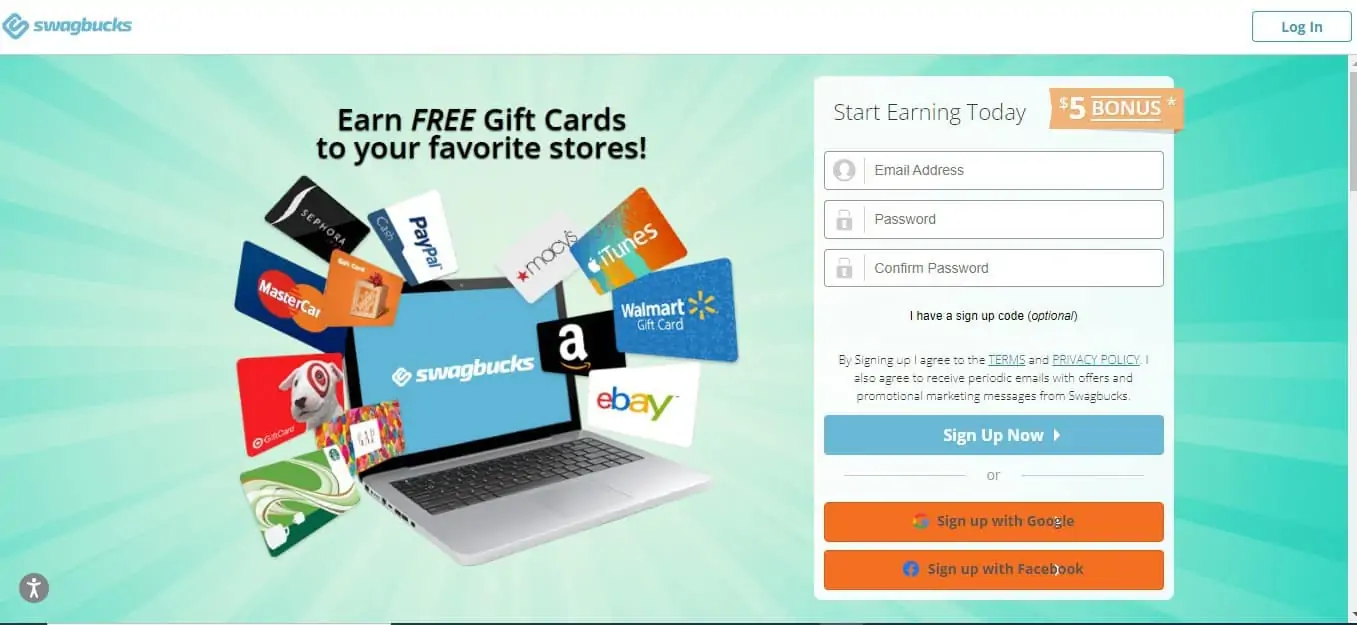 Similar to Inbox Dollars, Swagbucks is also a website that rewards you for participating in market research, particularly through their surveys. Each survey gives you corresponding points.
Apart from surveys, you also make money searching the web using the Swag Button, taking part in the daily poll, completing offers, and referring friends. You can also convert your points into gift cards for your favorite retailers or redeem them as PayPal money.
Read: Swagbucks Review
MyPoints
And there's also MyPoints, a site that's quite similar to Swagbucks and InboxDollars. MyPoints rolls out various surveys to its members, and they could be anything from fashion, food, hobbies, and more.
MyPoints will reward you with corresponding points for each survey you complete, and you may even have the opportunity of testing out products for free. Shorter surveys pay less, but others that are longer and more comprehensive pay as much as $50.
Also, you can earn extra points by reading emails, searching the web through the MyPoints search engine, reading emails, playing video games, shopping at partner retailers, and more. MyPoints offers a $10 sign-up bonus.
Potential earnings
Answering surveys and doing small tasks through these rewards sites don't pay as much as a salaried job, so don't expect them to pay all of your bills. But a lot of members swear by them for helping them earn a couple of dollars here and there. This mom earned enough money to bring her family to a Disney vacation worth $2,200 without spending a dime — all thanks to Swagbucks.
---
4. Flip Stocks with Robinhood
Investing in stocks is my most favorite way to flip money. With some research, you can easily grow money and earn passive income by investing and flipping stocks.
One of the platforms I use to invest in stocks is Robinhood because it does not charge a fee for trading. It's beginner-friendly and it even allows you to buy a fraction of a share. With as little as $5, you can start investing and flipping money with Robinhood.
You can sign up with Robinhood here and get a FREE stock!
Potential earnings
As with all sorts of investments, potential income from Robinhood depends from one person to another. This guy, though, wrote on USA Today, that he invested $100 on Robinhood, and it grew to $115 in just three days.
5. Flip Money with WeBull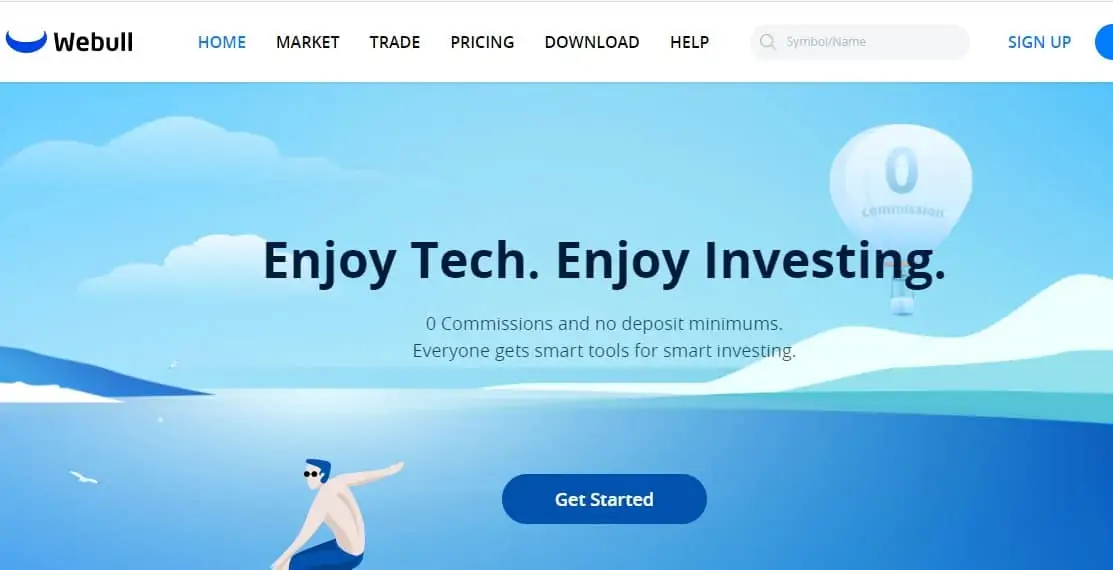 Webull is similar or almost identical to Robinhood. I love Webull because it offers more advanced trading tools.
I use Webull to buy full shares of stocks and use Robinhood to buy fractional shares. For example, if I have "coffee money" I didn't use, let's say an extra $10, I would invest it with Robinhood to buy a fractional share of companies I believe in. And if I have the full amount to buy one share of one of my favorite stocks, I'd throw it in Webull.
You can get 2 FREE STOCKS from Webull if you sign up here.
6. Flip Money with Cryptocurrency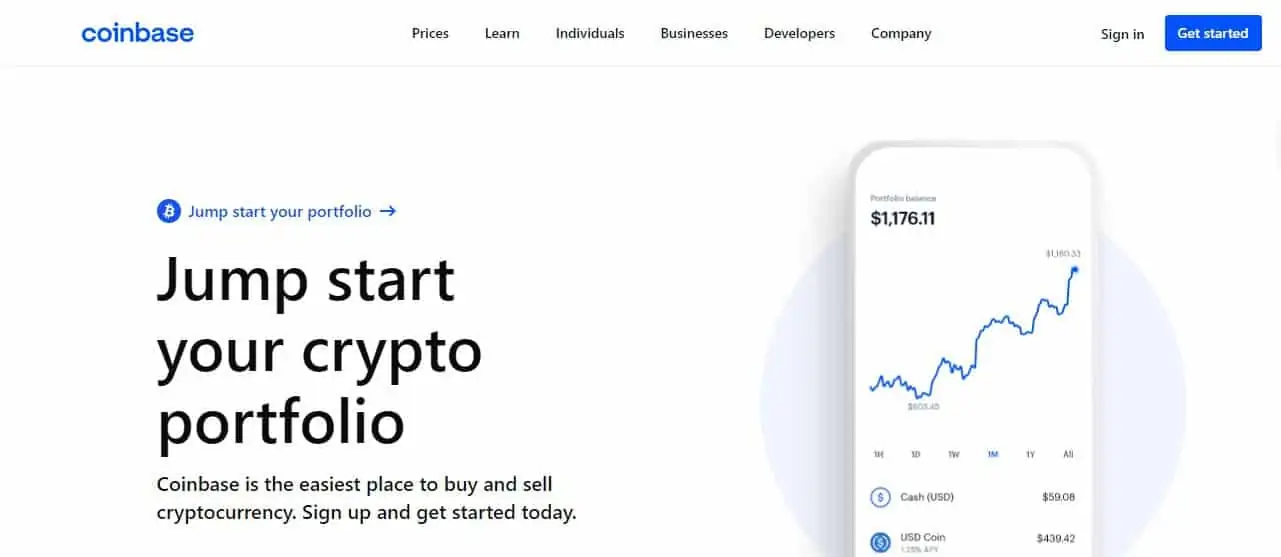 If you're interested in flipping money by trading cryptocurrencies like Bitcoin, Shiba, and Dogecoin, you can do so by using an app called Coinbase.
I also personally use Coinbase for investing in cryptocurrencies. It also gives you a FREE $10 in Bitcoin if you sign up here.
But a word of warning: flipping money with cryptocurrencies comes with a greater risk. Cryptocurrencies are highly volatile so before investing in them, I highly recommend learning more about this type of investment and how to lower risks.
I would personally invest 95% of my extra money in stocks and 5% in cryptocurrencies and here's why.
---
7. Flip Money with Amazon FBA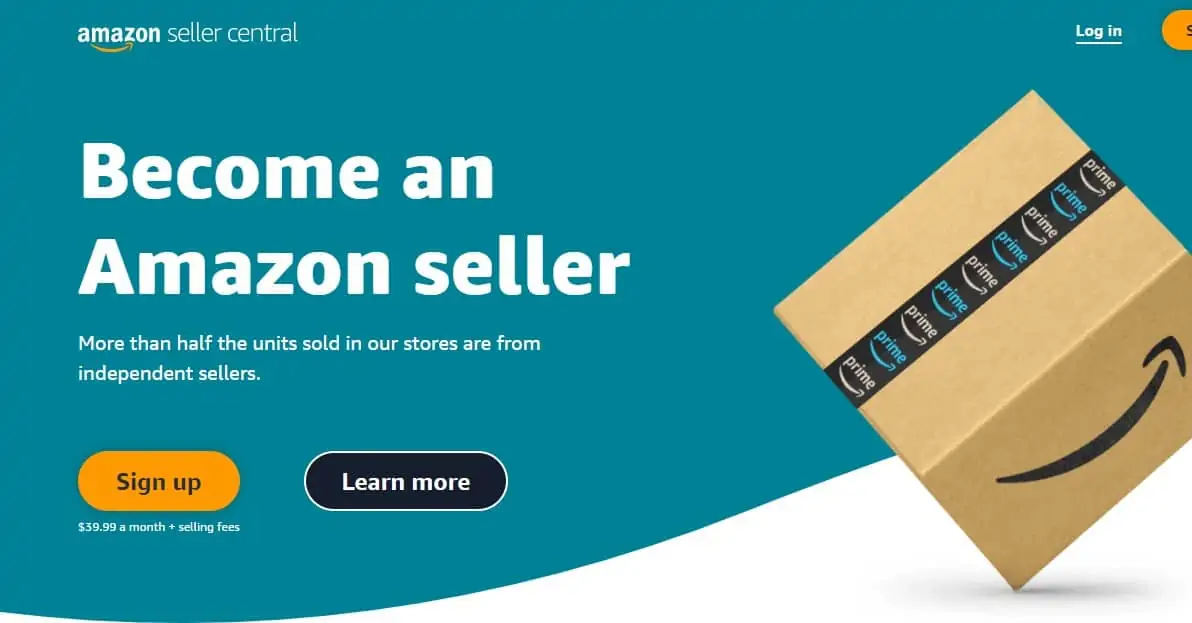 Want to know how to flip money by putting up your own business? Amazon FBA could be the answer to that!
As an Amazon FBA seller myself, I can attest that selling on Amazon through its FBA program is one of the best ways to make a passive income these days.
The most successful Amazon sellers who make millions of dollars per year sell their own products on Amazon (Private Label.) With this business model, you find a lucrative product that sells, contact a supplier to produce the product for you (Alibaba is where I get my product from), white label the product and send it to an Amazon warehouse.
Through Amazon FBA, you'll have your own business brand without any heavy lifting when it comes to your inventory. You can get your product shipped directly from your supplier to an Amazon warehouse and let Amazon take care of shipping orders to your customers.
Pro Tip
I highly advise taking a course on how to sell on Amazon. It's because you'll put in some money to get started and Amazon is a competitive marketplace with millions of third-party sellers. A course can help you select profitable products, create a listing that converts, learn how to use Amazon advertising to generate sales, and avoid costly beginner mistakes.
Learn more about selling on Amazon in this FREE Amazon training by a 7-figure seller!
Potential earnings
You can make a lucrative income from selling private label products on Amazon. A lot of sellers have found success with this business model, such as Manny Coats who earned over $75,000 on his first month selling on Amazon.
---
8. Flip Money with Amazon FBA (Retail Arbitrage)
Another way to sell on Amazon is to find the products you want to sell from local stores and then list them up on Amazon. This method is called Retail Arbitrage, and it's also a good way to get your business running on Amazon.
So, the way retail arbitrage works is that you go to local brick-and-mortar stores like Target and Walmart, and find things you can flip for money. The key here is to buy low and sell high, so it's important to identify the most profitable items. Then, you list those products up on Amazon.
You can also do online arbitrage too, wherein you shop for potential items online instead of in-person. And since this strategy works with Amazon FBA, you will have to ship your products to an Amazon warehouse.
From there, all you have to do is focus on sourcing, marketing, and order processing. When a customer purchases your product, Amazon will pull out said item from storage, pack it up, and ship it.
Jessica Larrew from The Selling Family has been making a full-time income doing this. She has a FREE FBA Starter Course here to teach you more about selling on Amazon with Retail Arbitrage.
Potential earnings
You can start selling on Amazon retail arbitrage even with a couple of hundred dollars to start, and you can keep rolling the profits to grow your business. According to Jungle Scout, Amazon sellers make at least $1,000 in sales, while super sellers earn even up to $250,000.
---
9. Flip Money by Flipping Books
There are many ways how to flip money fast, and one of them is book arbitrage. As mentioned above, arbitrage is a strategy of finding products that you can buy low and sell high, and books happen to be one of them.
Flipping books is a great side hustle even in our age. People still look for hardbound, paperback books, especially collectors' items, limited editions, and college textbooks.
Most flippers go to physical locations to scour for potential books to flip, such as book sales, and local Goodwill shops. If you look carefully, you can find books that you can buy for only a couple of dollars, and flip online for a hundred bucks.
Apart from physical locations, you can also buy books online, such as on Craigslist, Facebook Marketplace, and Nextdoor. Once you know the selling value of these books, you can list them up on Amazon and sell them for a profit.
One of the best tools to make book flipping easier and faster is Zen Arbitrage. This is an FBA tool that allows you to find cheap books on Amazon, and then resell them on Amazon with a markup. There are millions of books on its database, and you can search by price, title, rank, etc. So instead of spending countless hours looking for books to flip online, you can easily narrow down your search and find the most profitable books quickly.
Potential earnings
Book flipping can be a competitive business and has the potential to make a very good income. Nathan Walsh, for example, invested $600 into his book flipping business and made over $6,000 in profit in just three months.
---
10. How to Flip Money Online Buying and Selling Digital Real Estate
We've all heard about flipping physical products, but did you know you can flip websites, blogs, eCommerce shops, and other types of digital real estate?
What is digital real estate flipping?
This is the process of purchasing blogs and sites for cheap. Then, spruce it up with quality content, growing its traffic and following, and increasing its monthly income. By the time the site has grown enough to your liking, you can sell it to a new owner for an amazing deal. Or, you can set up a blog from scratch, grow it and then sell it in the future. Once you've learned the ropes, flipping websites can be one of the best ways to flip money fast.
How much can you make from flipping blogs?
You can actually make a lot of money flipping webites. You can sell a blog twice or thrice the price of its yearly income. So, if your blog makes $100 a month or $1,200 a year, you can flip it for $2,400 to $3,600. Some people have even found success flipping blogs for amazingly higher prices.
While you can flip your blog directly and personally to a new buyer, I suggest taking this blog flipping course, designed by Chelsea Clarke. Flipping a website can be more complicated than you think, so understanding how it works can help you prepare a better deal.
And once you've decided to flip your blog or website, you can get free valuation at Blogs for Sale, Empire Flippers and Flippa to make sure that you get the best prices.
Potential earnings
Your income from blog flipping depends on the value of your blog, which can be dictated by its traffic, following, and monthly income. However, successful blog flippers, such as Chelsea Clarke, are now making a lucrative income from blog flipping. She bought $500 and it made over $16K in income.
---
11. How to Flip Money Online With Domain Names
We live in a highly digital world, and everything we need on the internet can be accessed through the website's domain name. It's safe to say that domain names are hot commodities on the world wide web. And therefore, domain flipping can be a lucrative way to flip money fast.
So, to make money flipping domain names, or simply domain flipping, you must find domain names that have the potential to get sold for remarkably high prices in the future. These domain names ideally end in .com or .net.
When you find domain names you want to flip, you have to register them on sites like Hostgator or NameCheap for around $2 – $20. You can opt to park your domain name until someone reaches out and offers you a deal, or actively market the domain name so you can get a buyer right away.
Potential earnings
Just like website flipping, domain name flipping can also be very lucrative, and it involves a lot less work. You will typically spend around $10 for registering a domain name, and you potentially flip the price many times over. Perhaps one of the finest examples of people who succeeded in domain flipping is Page Howe, who sold two domain names, each worth $1 million.
---
12. Flip your knowledge for money
Sometimes, you don't have to look very far to learn how to flip money. You should first start looking in yourself, and see what you already have that you can capitalize on talent, skills, knowledge. You can put these things out there and share them with others, and at the same time, make money.
So, whether you're a genius in Chemistry, are passionate about crafts, or have extensive knowledge in a specific topic, you can flip your time and knowledge through teaching others. One way to do this is to create a blog about your crafts, and share how to your audience your tools and processes.
For example, you can create an online quiz on Chemistry or design an online course on affiliate marketing. You can make money from downloads and subscriptions, as well as from other income revenue streams.
Apart from making money by sharing your knowledge, you could also make money by offering your services. Lots of people make money from home freelance writing, graphic designing, proofreading, bookkeeping, and more.
Potential income
It depends on your approach. Freelancers can charge an hourly rate while online course creators get paid per student while ebook writers get paid with royalties.
---
Did you know you could also make money by selling foot pictures? Check out How to Sell Feet Pics and Make Money!
---
13. Flip money with Banks
You probably haven't thought about how to flip your money from banks. But if you come to look at it, banks are some of the best places to make money from, easily and quickly.
How do you do that? By opening a new bank account.
You see, banks are thrilled to get your business, so as an incentive for patronizing them, they'll give you a sign-up bonus. While you have to meet certain conditions and criteria to be eligible for these bonuses, you can be sure that these welcome bonuses are nothing to scoff at.
Here are some of the best bank bonuses right now, according to The Ascent:
Bank of America – $100 bonus
Capital One 360 Checking – $150 bonus
HSBC Premier Checking – $450 bonus
Huntington National Bank Huntington 25 Checking – $300 bonus
PNC Bank Virtual Wallet with Performance Select – $300 bonus
TD Beyond Checking – $300 bonus
And if you'd like to open a credit account with American Express, you qualify for a $200 to $1,000 worth of welcome bonus, depending on the type of card you get.
---
14. Flip money by renting out your house or spare room
Got a second house or an unused room that's only collecting dust? Might as well turn them into money-making machines by renting them out.
Renting out your spare bedroom or even an entire house is a good way to make money passively. This is especially true if you live near colleges and around the touristy areas.
The most popular way of doing this is to list the space on sites like Airbnb. As a host, you can make money each time a guest books your home or room. It could be for a couple of nights, a week, a month, or even indefinitely. The rent income could help with your mortgage and pay some bills.
As Airbnb hosts, you have full control in operating your rental business. You can close down for a couple of days if you'd like, and re-open whenever you want. You can set your rates and even choose your guests.
Potential earnings
Renting out spare rooms or an entire home can bring in some decent money. Take for example the couple behind Hopscotch the Globe, Kristen and Siya, who made $10,000 in their first month!
---
15. Flip your time for a side hustle
One of the common things we all have is time. But how we spend our time is all up to us. So if you'd rather make money with your free time, you can always take a side hustle.
The good thing is, you can find a lot of side hustle options online. Here are ideas:
There are literally a lot of gigs that you can possibly take to increase your cash flow, and time is your best investment. Many of these jobs don't even require experience, a diploma, or certification. So when it comes to flipping money with little to zero start-up cost, hustling on the side is always a good idea.
Related:
How to Make 300 Dollars Fast in 2022
Potential earnings
It depends on how much time you invest into your side hustle. Some people have become successful with the side hustles that they decided to turn into their full-time jobs. Jake Kenyon, started selling hand-dyed yarn as a side hustle, and it boomed even in the midst of the pandemic. He is poised to make over $200,000 in sales by the end of the year and decided to quit his day job so he can focus on the business full-time.
---
16. Flip furniture
Flipping furniture is another good way to make money fast. A lot of people discard their old furniture because they bought new ones or they need to relocate and can't bring their furniture with them. And sometimes, this furniture only needs some cosmetic upgrades, and they're good to sell for a profit.
Some of the key places in finding furniture to flip are garage sales, Habitat for Humanity, and Goodwill stores. You'll most likely find discarded furniture being sold for a few bucks. You can even pick up furniture people leave at the side of the road, or hint to your friends who are moving or upgrading that you'd be happy to welcome their old furniture.
Once you have your old furniture, it's time to make it look new. You can add new hardware, put on a fresh coat of paint, or do a little bit of updating. You can easily learn these skills from online tutorials for free. After which, you can start selling your furniture on Craigslist, Facebook Marketplace, and other platforms.
Potential earnings
Flipping furniture can be pretty lucrative. This is true most especially if you know where to find cheap furniture you can flip with minimal spending. For instance, Maggie McGaugh is able to make enough profit from her furniture flipping business that she can afford to pay her mortgage and other bills.
---
17. Flip clothing
Buying and selling clothes is another fantastic way to flip money online. If you have some time to spare going through racks and piles of second-hand clothes, you can find gems that you can flip for at least thrice the item's cost.
Some of the best places to find clothes to flip are flea markets, garage sales, and thrift stores like Goodwill. Many of these clothes sell cheap, and you can flip them for a nice profit. The key here is to find name brand clothes that are still in good condition and have the fashion foresight of what might become trendy in the next few months.
There are several platforms where you can sell clothes, such as Facebook Marketplace, Etsy, and eBay. Some sellers also use specific apps like Poshmark, DePop, and Mercari.
Potential earnings
You can make a good profit flipping clothes if you know what to look for and where to find them. Natalie Gomez, for instance, was able to quit her day job because she was already making $10,000 in monthly sales flipping clothes.
18. Flip Money by Flipping Cars
Car flipping can also be a lucrative side hustle idea. It works the same way as other types of flipping. You buy vehicles and then sell them for a profit.
This can work well if you know how to repair cars and know where to find great deals.
However, note that laws pertaining to car flipping vary per state. To avoid legal troubles, be sure to know how to flip money with cars legally in your state. Check your state laws pertaining to how many vehicles you can flip in a year without obtaining a dealer's license.
---
19. How to Flip Money in the Stock Market within a Day
I've already mentioned buying stocks as a long-term investment as one of the best ways to flip money and earn a passive income.
But there's another type of flipping involving stocks that can make you quick money from within the day: day trading. It refers to buying stocks and then selling them within the day on the basis of small, short-term price fluctuations.
You can do day trading with Webull, but you must have $25,000 invested into your account.
I would say that this type of money flipping requires a lot more knowledge of the stock market and companies you're investing in.
You can join Webull here and get a free stock worth up to $2300!
---
20. Flip Storage Space for Extra Cash
Don't have an extra room to rent out? How about renting out a storage space in your home such as a garage or shed? You could also purchase or rent a property or warehouse, and then offer rental storage spaces for other people or businesses.
To get started with flipping money with storage space, list your extra storage at Neighbor.com for free and offer long-term or short-term storage for:
Boats
Business merchandise
Personal items
RVs and other vehicles
Furniture
---
21. Rent out storage space to Amazon sellers
Another way to flip money with storage spaces is by renting out storage spaces to Amazon sellers.
Over 70% of sellers on Amazon are based abroad, and because Amazon only provides them so much space for their inventory, it is very necessary for these sellers to find a warehouse in the US that that would keep their extra stocks. This is so they can easily replenish their products fast and avoid hurting their ranking by being out of stock.
So, if you have a huge space, you can make money from it by renting it out to Amazon sellers. I personally pay $25 per pallet per month for the stocks I keep at a warehouse in the U.S. Because I live in Puerto Rico, keeping my inventory in the U.S. saves me a lot of money.
---
22. How to Flip Houses with No Money?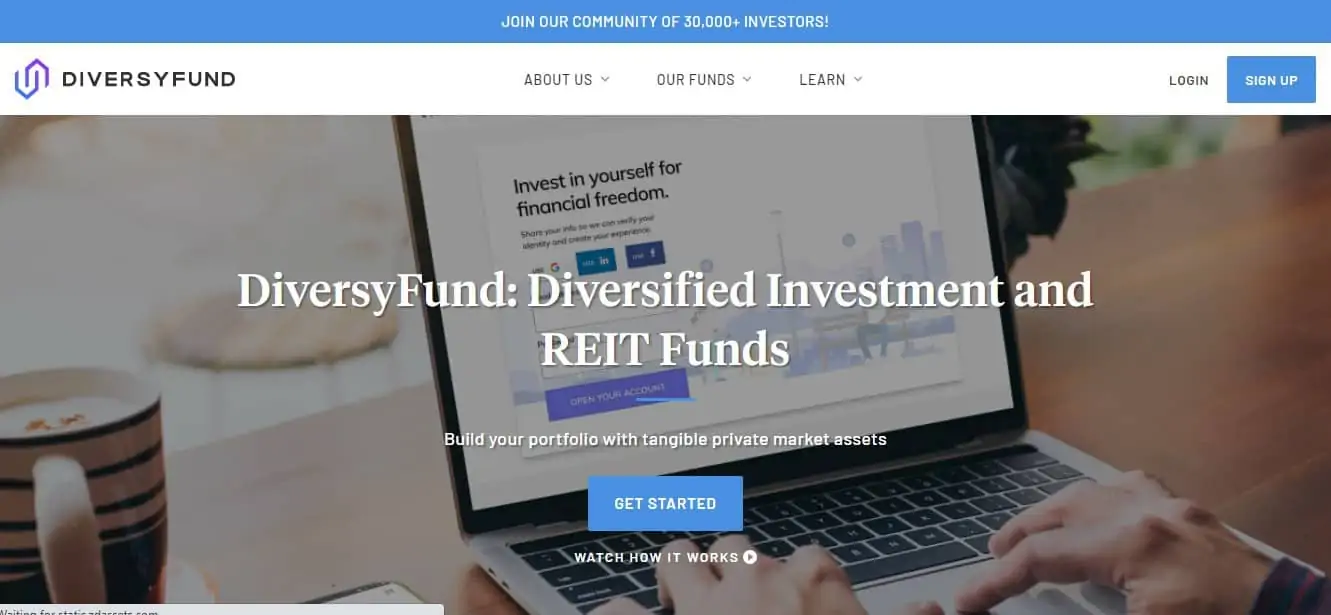 Invest in REITs with DiversyFund
DiversyFund allows you to invest in real estate, especially if you are a nonaccredited investor. You can start with a small amount as low as $500. DiversyFund is a hard money lender.
Are you in for long-term investment? If you want to flip money by investing in real estate but don't have money to purchase a property, then consider investing with DiversyFund instead.
DiversyFund creates investment funds of high-value private market assets for investors. With DiversyFund, there are no net worth restrictions. You can get started investing in Real Estate Investment Funds with a minimum investment of just $500.
One thing to remember is that with DiversyFund you may not see any returns from your investment for 3-5 years. All dividends are reinvested, so investors won't be able to realize income from the investment until the properties are sold.
Invest in Fundrise
Fundrise is another great choice if you want to diversify your investments outside of stocks or bonds. Fundrise is a crowdfunding platform for real estate like Diversyfund.
With Fundrise, you can pool a portion of your money along with other investors and this will be used to finance Fundrise's property development projects.
You don't have to be an accredited investor to start making money on Fundrise. You can invest as little as $10 which is good enough for the Starter Portfolio. Fundrise seeks property to flip, therefore, increasing its value. When the property turns in a profit, you and other investors, will earn your share.
One thing to remember about this type of investment is that like DiversyFund, Fundrise's REITs do not trade on a public exchange. This means that you do not have a guarantee that there will be buyers if you want to sell shares.
The advantage is that the company's annualized platform returns were high, between 8.76% and 12.42% in 2014-2019.
You can start flipping $10 in real estate here with Fundrise.
Traditional Ways to Flip Money
Real Estate / Flipping Houses
When it comes to flipping money, real estate flipping always comes to mind. House flipping has created a nice income stream for seasoned flippers, and some of them even consider this as their full-time job.
How to flip real estate properties and make money?
Basically, you'll look for a property that you can purchase for a low price and have a high resale value. Ideally, the property should only require some minor cosmetic repairs and upgrades and is still structurally sound so you don't have to spend a lot on updating it.
Once all repairs and modifications are done, you sell the real estate property for a higher price to make a profit. This method requires a significant amount of money but can pay nicely if you do it right.
Invest in stocks, bonds, and mutual funds
Investing in stocks, bonds, and mutual funds is another traditional way to flip money. However, as mentioned before, I suggest you learn everything you can about this matter because investing is never without risks.
As with the concept of buying low and selling high, you want to find undervalued stocks that you think will rise in the near future and then purchase those stocks. As the company's stocks rise, so does your investment. You will then make a profit when you sell those stocks at the highest price you can get.
Receive recurring income: royalties, dividends, rental fees
Receiving recurring income is also a fantastic way to flip money because you only need to put in the effort once, and the money would just keep rolling in afterward. For example, if you wrote and sold a book, you will keep getting from your royalties, for as long as people are buying it.
Recurring income can also come from dividends from a company's earnings and rental fees from your properties.
---
Money Flipping Scams to Avoid
Be aware that there are always scams where money is involved. Recognizing these scams could help you avoid falling for one.
Investment Scams
Investment scams promise you high returns without financial risks. Remember, if it's too good to be true, it is likely a scam so stay away from it.
Be sure to verify whether an investment opportunity is legit. One of the first things you should do is check with professional and regulatory organizations to see whether your broker or brokerage is listed. Here are the top places to check out:
Cash App Scam
Scammers use cash apps to reach out to people and promise them money. So, if someone reaches out to you through cash apps about an investment opportunity outside of a legit company, do not fall for it.
Usually, these scam artists insist that you pay by sending money through a money transfer company like Western Union or with a gift card.
Pyramid Schemes
Pyramid schemes may appear like multi-level marketing programs. How it works is that it uses new recruits' investments to pay "profits" to those who joined earlier. These scams collapse when it becomes saturated and can't recruit enough people to sign up.
In this type of scam, investors need to recruit additional investors, and each new investors pays the person who recruited them and even those at the higher level of the pyramid structure. NEVER ever flip money in pyramid schemes.
Ponzi Schemes
Ponzi schemes is an investment fraud that, like pyramid schemes, uses money from new investors to pay profits or returns to investors. They keep recruiting people to bring cash to current investors until it becomes saturated and the scheme collapses.
If you are approached by scams that resembles pyramid or Ponzi schemes, you can report it to the Federal Trade Commission (FTC)
Lottery and Sweepstakes Scams
Scam artists try to get money from you through fake lotteries or sweepstakes. They may reach you through email, text or phone call and ask your personal information and ask you to pay a fee to collect your prize.
Banking Scams
The main purpose of this scam is to get access to your bank account. Scam artists often send you emails and texts or even give you a call and ask for your personal information like your Social Security, credit card numbers or bank accounts. Do NOT give your personal or financial information.
Legitimate organizations don't do these, so it is best not to click on any links. Instead, look up their phone number on the website you know is trustworthy and give them a call.
Related post: How to Make an Extra $100 a Week Effortlessly
---
Final Thoughts
There you have it, proof that income does not just come from a regular paycheck but from other ways as well, such as money flipping. There are more than a dozen ways to flip money, and you might find some of them highly interesting. But remember that flipping money is not an overnight success or a get-rich-quick scheme. But if you do your research, prepare your investment, and put in the work, you should be able to flip money.
How do you flip money? Which of the methods above are you most interested in? Let's connect in the comments.