Watch Videos for Money
As a blogger in the money niche, I am frequently finding legit ways to make money online. I have discovered and tried many extra income ideas online that I always get amazed at how much opportunities people have on the internet.
There seems to be a money-making opportunity for everyone, such as blogging, proofreading, transcribing audio files, selling crafts online, and answering surveys for extra cash.
But, have you ever thought if you could watch videos for money? Well, if you have because you simply love watching videos, then this post is for you.
If you come to think of it, watching videos cost us money. You pay for the subscription, your internet connection, and electricity. Fortunately, there are many ways to recoup this expense, and still have more room for savings, if you know how to get money by watching videos.
There are websites and apps that pay you for playing videos but let me make things clear before you start exploring them: you won't get rich for watching videos online. Nobody does. And you can't count on them to sustain your lifestyle, but this extra income idea can help you earn a few dollars here and there, boost your savings, pay for a nice dinner, and buy groceries.
So, if you're interested to watch videos for money online, here are the apps and sites I suggest you look into.
Sites and Apps Where You Can Watch Videos for Money
I personally use #1 and #2 and I highly recommend them!
1. Swagbucks
Swagbucks is one of the most famous rewards sites in the market today. Since 2010, Swagbucks has paid over $427,558,952 in rewards to its members.
It is a site that allows you to earn money by performing simple tasks like answering surveys, shopping online, playing games, or surfing the internet. Interestingly, Swagbucks is also a watch video earn money app.
Swagbucks has a number of genres that you might be interested in, from beauty, cooking to fashion, and many others in between. You just need to click on a video you'd like to watch, let it run, and then rate it afterward.
The lengths of the videos vary, but you can just run them on the background while you do something else, like cooking or folding the laundry. Once you're done with one video, go hit up another one to rack more points.
Your Swagbucks earnings can go to your PayPal account, or you can redeem them as gift cards to your favorite retailers.
Check it out here and get $5 FREE when you sign up!
---
2. MyPoints
MyPoints is also a rewards website that pays members to shop online. It's more of a cashback site wherein you get a small portion of the money you spent shopping at their partner retailers. And like Swagbucks, you can also watch videos and earn money from MyPoints.
There's a good number of videos you can watch on MyPoints, so it's probably easy to find one that's interesting to you. However, you want to remember that you can only watch so much, as MyPoints has an imposed daily cap of videos you can watch. You can come again the next day to watch more videos.
MyPoints can release your earnings towards your PayPal account, or you can opt to redeem them as a gift card or travel miles. However, you need to earn at least $25 to withdraw your income.
Check it out here and get $5 FREE for signing up!
---
3. Irazoo
Irazoo is an established rewards site that works with partner brands for customer engagement. According to their website, they've paid their members over $96 million in cash rewards.
Irazoo encourages you to perform specific tasks to reap their rewards. You can answer surveys, play games, download apps, and watch entertaining videos.
As for watching videos, you will need to go to Irazoo TV and start watching. They have a diverse range of videos, from movie trailers, cooking tutorials to short films. Each video you watch wins corresponding points. Their inventory of videos refreshes every day, so it's very likely you'll finding something interesting to watch.
You can redeem your earnings to your PayPal account or as gift cards.
---
4. Inbox Dollars
Inbox Dollars is another legit and fantastic rewards site that has been around since 2000 and paid over $59 million in cash rewards to its members.
It is a rewards site that pays you to do random tasks online. You can make money answering surveys and reading emails. This is also an awesome site to watch videos and make money.
To start earning money watching videos on Inbox Dollars, go to Cash Video page. Click on any available video and let it run. There's a slew of videos you can watch, ranging from trending news, celebrity gossip, food, to health and entertainment.
You'll earn scratch cards as you watch more videos, ranging from $0.05-$0.25, but the site says they've paid members with scratch cards worth $5, $10, $25, or more.
Inbox Dollars pays you every Wednesday, and your earnings can be redeemed to your PayPal account, cash, or gift card.
---
5. Viggle
Viggle is an app that pays to listen to the TV. That might sound a little complicated, but it's actually easy.
Simply open the Viggle app and then click on a TV program you might be interested to watch. Now, open your TV and watch the said show. The app will pick up the audio from the TV, telling it that you're actually tuned in. the longer you run the TV show, the more money you can earn from Viggle.
If you're not sure what to watch, Viggle suggests shows based on their popularity. You just need to make sure that you've activated your phone's mic and that Viggle is running on the background. You'll earn more points if you stick around for the commercials as well.
Related: Viggle App Review
---
6. Cashcrate
CashCrate is an online rewards site established in 2006 and has now amassed over 10 million members. It has a whole menu in helping you extra cash online, ranging from paid surveys, trying out new products, and watching videos.
To watch videos and earn money from CashCrate, log into your CashCrate account, and select videos from brands that you are interested in.
While the video is showing, CashCrate will show two numbers on the screen. Enter those numbers correctly at the end of the video to earn your rewards. CashCrate also provides exclusive offers and discounts from their partner brands, as their way of saying "thank you" for your time.
---
7. Paid2Youtube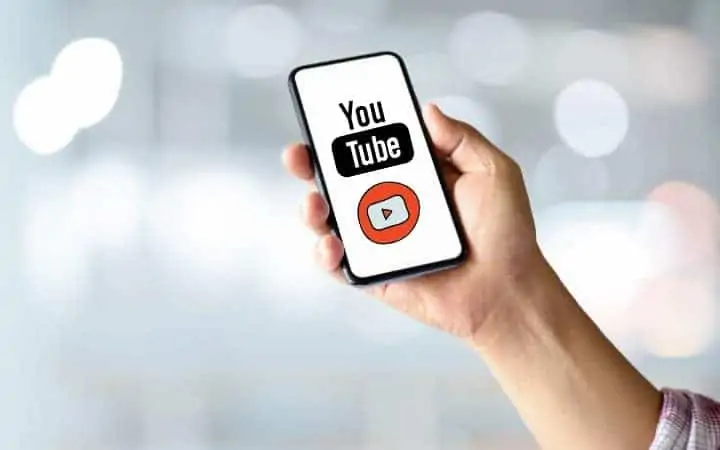 If you consume YouTube on a daily basis, the platform might just pay you for doing so. In Paid2Youtube, you will watch YouTube videos for money. You'll also earn when you rate them, leave comments as well as subscribe to channels. Also, consider referring your family and friends to earn even more.
The pay for each video you watch depends on its length, but it hovers around $0.001 to $0.005 each. I know that's not very lucrative, but if you leave a comment, you earn an additional $0.10. Since you already love watching YouTube videos already, why not get paid for your time, right?
---
8. Netflix Tagger
OK, so this one is not a rewards program, but a legit part-time job. What you will do as a Netflix Tagger is to watch movies on Netflix and then tag and categorize them accordingly. This allows Netflix to show videos based on the preference of its users.
You can apply as a Netflix Tagger through the Netflix career website. According to my research, Netflix Taggers work on a one-year contract, and they need to work 15 hours per week. The company also prefers people who have analytical and critical experience for film and television content.
---
Watch Videos for Money: Is it Worth Your Time
There is no doubt that these websites are legit, but are they worth it?
If you see yourself as a couch potato who can spend a decent amount of time watching videos, then you're leaving money on the table by not using these sites.
It's an almost no-brainer side gig that you can turn on and off whenever it's convenient for you. You don't need anything to get started, just your smartphone or computer and you're all set. Plus, most of these apps give you a sign-up bonus just by registering, and referral bonus when you get others to join in.
I know most rewards sites don't pay a lot, that's why I encourage you to sign up for some of these watch videos for money apps. Don't stick with just one app or rewards program. That way, you can easily switch from one site to the next and watch videos according to how interesting the content is to you and how much time you have.
However, if you are looking for a real flexible job that pays well, be sure to check out this article where I listed 15 stay-at-home mom jobs that I highly recommend: 15 Best Stay-at-Home Mom Jobs that Pay Well
Have you used one of these watch videos to earn money apps? What do you like best? Share it with us in the comments.