Looking for the best frugal living tips for 2023? Want to save money for the future and enjoy your life in the present? If so, keep reading. Here are 50 tips on how to live frugally! Learn everything from saving money at home, grocery shopping, to managing debt, and more!
Are you looking for ways on how to live frugally to save a ton of money in 2023? If so, you have come to the right page!
No matter your financial goals—whether to pay off debt, save up for emergencies or pay for your dream vacation, here you will find lots of ideas on how to save money without sacrificing in quality.
Living frugally doesn't have to mean cutting paper towels or dumpster diving. There are many creative ways in which you can incorporate more frugality into your life while adding value to it.
---
---
What is frugal living?
But first, what is frugal living? Many people cringe or laugh when they hear the word "frugal" thinking it's about being miserable and cheap.
Let me tell you: frugality is NOT about dropping every possible purchase so you can save as much money.
Rather, frugal living is about avoiding wasteful and extravagant spending so you can give your hard-earned money its true worth and value.
So what does it mean to be frugal?
It means prioritizing what's more important to you and cutting back on those that aren't.
You want to cut back on a few expenses to free up some money for more important things such as debt payoff or vacations and experiences that make you happy.
Being cheap is about trying to spend less on everything and buying low-quality items just to save money.
Ready to learn more practical frugal living tips that actually work?
Let's dive in!
This post contains affiliate links. I may earn a small commission when you sign up through these links at NO additional cost to you. Please read my full Disclosure for more details.
You want to remember these frugal living tips! Be sure to save this article to Pinterest or bookmark this page so you can go back to it later!
---
Frugal Living Tips to Save Money on Food or Groceries
1.Brown bag lunch
If you are spending an average of $10 for lunch five times a week, you can end up spending $2,400 annually on lunches alone!
Try brown-bagging your lunch to save at least $1500 per year! While making your lunches at home may require extra time and effort on your part, there are meals such as pasta and soups that you can make in big batches over the weekend. Meal prepping over the weekend can help you save time (and money!) during the workweek.
---
2.Go generic
There might be some store-brand items that you just don't want to purchase and that's okay! But there are also lots of items, such as cleaning products, detergent, toothpaste, pasta, seasoning, and diapers, that are just as good as their name-brand equivalents but are cheaper. Be smart when shopping and get the value!
Try generic medicines, too. According to the FDA, which tightly regulates generic drugs to ensure they meet the same quality standards as name-brand medications, the price of generic drugs is 80-85% less than brand-name medicines.
---
Did you know that there's a free app that pays you cash back for things you regularly buy at the grocery store, such as meats, toothpaste, yogurt, milk, bread, or detergent?
I know it sounds unbelievable, but it's true! In fact, this free app has paid me over $1000 for buying grocery items I would buy anyway!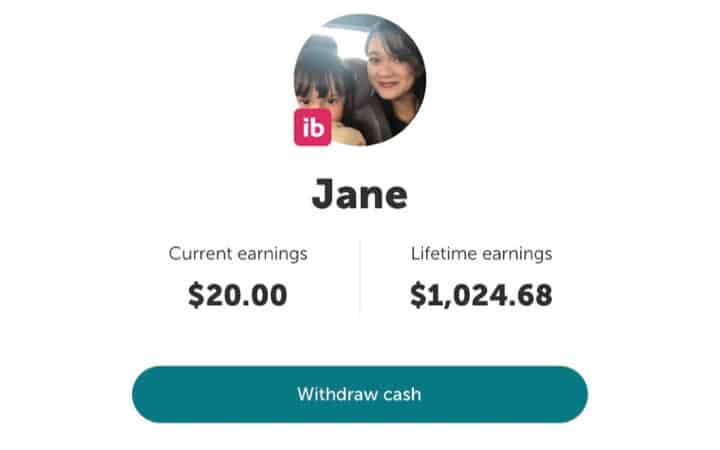 Ibotta partnered with over 300 retail chains in over 500,000 locations in the US and Puerto Rico, so you can always find lots of opportunities to use this app. A bonus? They'll give you up to $20 FREE for just trying the app! Check it out here.
Related Post
Ibotta Review 2022: Is Ibotta the Best Cashback App?
---
4. Don't skip breakfast
An effective way to curb your desire for a big, expensive lunch is by eating a healthy and filling breakfast. A bowl of cereal or oatmeal, coffee, and a bagel or scrambled eggs is easy to make and cheap, but it can fill you up with energy so you'll not turn to restaurants or fast food later in the day.
It's one of the simplest frugal tips that work!
Related: 15 Cheap Breakfast Ideas for When Money is Tight
---
5. Designate a zero waste week
If you are looking for frugal living tips and ideas that will save you a lot of money in a month, start with your food waste.
Did you know that US households toss 150,000 tons of food each day?
You might be surprised at how much money you are actually wasting by throwing food away, letting your grocery items expire, or buying food you don't cook or eat.
You can help reduce food waste by designating a ZERO-waste week per month. It's one of the best frugal living tips and tricks that can help you save at least $1000 per year while helping save the environment!
A zero-waste week simply means consuming EVERYTHING that you cook or buy for that week.
Consider re-using leftovers and using your supplies before they expire. You might also need to invest in quality food containers such as these ones to keep food fresh longer.
Meal planning is also a must for a successful zero-waste week. Think of it as your plan for what to buy and eat for the week so you won't load up your grocery cart with extra food you'll only waste.
If you need help with meal planning, I highly recommend the $5 Meal Plan. For only $5 per month, Erin from the $5 Meal Plan will help you create your delicious weekly meal plan where each meal only costs $2-$5 per family. It's a fantastic way to save money on groceries! Try their free trial here for 14 days and receive two weeks' worth of meal plan for FREE.
---
6. Get FREE lattes
I am sure that you've heard of this advice before: stop spending on coffee shop drinks.
It sucks, right? You love your daily lattes, and it gives you that boost of energy you need to get through the day. But you don't always have to spend $4 on coffee! There are a couple of ways to get free Starbucks gift cards so you'll get your favorite Starbucks drinks at $0 cost!
Trust me, it's easy to get $5 gift cards with rewards sites like Swagbucks, Inbox Dollars, or MyPoints. These rewards sites give you free gift cards or cash (your choice!) for doing menial tasks such as watching videos (ads) or answering consumer surveys.
I use these sites to get Amazon gift cards, too!
And they also offer a $5 Sign-Up Bonus!
Swagbucks – Join here and get a $5 Sign-Up Bonus.
MyPoints- Join here and get a $5 Welcome Bonus.
Inbox Dollars – Join here and get a $5 Sign-Up Bonus!
Important: After signing up, make sure to check out your inbox and verify your e-mail address on the e-mail sent to you by these sites to get the bonus!
---
7. Invest in an Instant Pot and cook more at home
If you are spending a huge chunk of money on eating out because you always have "no time" or are always tired to cook, consider investing in an Instant Pot.
With the Instant Pot, you can cook food at the push of a button which makes it a perfect appliance for busy people. Plus, there are also lots of cheap Instant Pot dump recipes online, so you'll never run out of budget meal ideas with your Instant Pot.
Use the slow cooker option during busy days. Simply toss all the ingredients in the pot, switch it on, and come home to a sumptuous meal later!
If you're not sure whether you should get one, I have a detailed Instant Pot review here where I talk about its pros and cons.
---
Get the best Instant Pot deals here.
---
8. Create a shopping list and stick to it!
One of the easiest frugal living tips is to only shop when you have a list. It's so easy to get sidetracked at the grocery store, which can lead to costly or unnecessary purchases.
Creating a shopping list before you go to the grocery store can help you avoid making unplanned purchases and avoid buying food you might waste.
Try it for a month, and most importantly, stick to your list. You'd be surprised to see how much savings you can make by doing this simple tip!
---
9. Buy fresh in-season produce
Create a meal plan around seasonal produce. It may also be a great idea to buy some in-season fruits and vegetables in bulk to freeze, can, or pickle for future recipes.
This is a great trick to enjoy Brussels sprouts in July or berries in the dead of winter at a lesser cost!
Check out this seasonal produce guide to know what to buy this season.
---
10. Start a vegetable/herb garden
I love gardening as a hobby and for the savings I make with my little garden. I always grow tomatoes, ginger, spring onions, rosemary, and cilantro because they're easy to grow and don't really require a lot of garden space. Plus, it saves me $5-10 a week!
---
11. Eat more vegetables
Meat is expensive. Cook less meats and more vegetables instead to save money. It's one of the best frugal living ideas that also will also help your body and add more years to your life!
Stretch ground beef by adding beans and cheap vegetables or by adding your meats to your tacos or salads.
If you need more frugal food ideas, you might want to check out this list of delicious, dirt cheap meals here where most of the meals only cost $5.
---
12. Buy in bulk when it makes sense
If you are sure that you will use all of it, then buy it bulk! We buy in bulk staples such as rice, garbage bags, or tomato sauce because we know we're going to use them.
By buying tomato sauce in bulk at Sam's Club, for example, I can save $0.25 per can and over $5 per box.
It's important to remember, though, that just because you are buying in bulk does not always mean that you are saving money.
Always, always compare prices by unit to make sure you are truly saving money.
---
Save up to 15% on regular purchases such as coffee, sugar, detergent or cleaning products through Amazon Subscribe and Save.
Amazon not only lets you save money but also gives you the convenience of having the products delivered to your home. And since you won't be making multiple purchases at the store anymore, you also save money on gas!
I use Amazon Subscribe and Save for things I don't buy at our local grocery store because they are either expensive or are rarely available. Examples of things I buy through Amazon Subscribe and Save are low-carb sweeteners or some Asian products like sweet/sticky rice.
You can load up your cart with Subscribe and Save here.
---
14. Save $50 per month and save the environment by not buying bottled water
It costs at least $50 per person per month to drink water from a bottle and more for large families. You can save a lot of money by investing in a good water filtering system at home and a reusable water bottle.
---
Frugal Living Tips to Save Money When Shopping
15. Practice the 30-day rule when shopping
Did you ever walk into a store, saw something you liked and bought the item even if you really did not need or plan to buy it? That's buying on impulse!
According to a new survey by Slickdeals.net, the average US consumer spends $5400 on impulse purchases each year! Impulse buying is dangerous. It can throw off your budget or even cause more debts.
To avoid making unplanned purchases, master the 30-day rule when shopping, which simply means to wait for 30 days before making that purchase. If after the 30-day period is up and you still want to buy it, then go for it.
I do this all the time, and most of the time, I forget about the item after 30 days or realize that I don't really need it.
---
16. Shop Using Cashback Apps to receive up to 40% cash back from your purchases
Rakuten
When I shop online, I always do my shopping through Rakuten (formerly known as Ebates) to earn cashback from my purchases. This site has so far paid me over $160 $1000 $2000 for buying things I was going to buy anyway.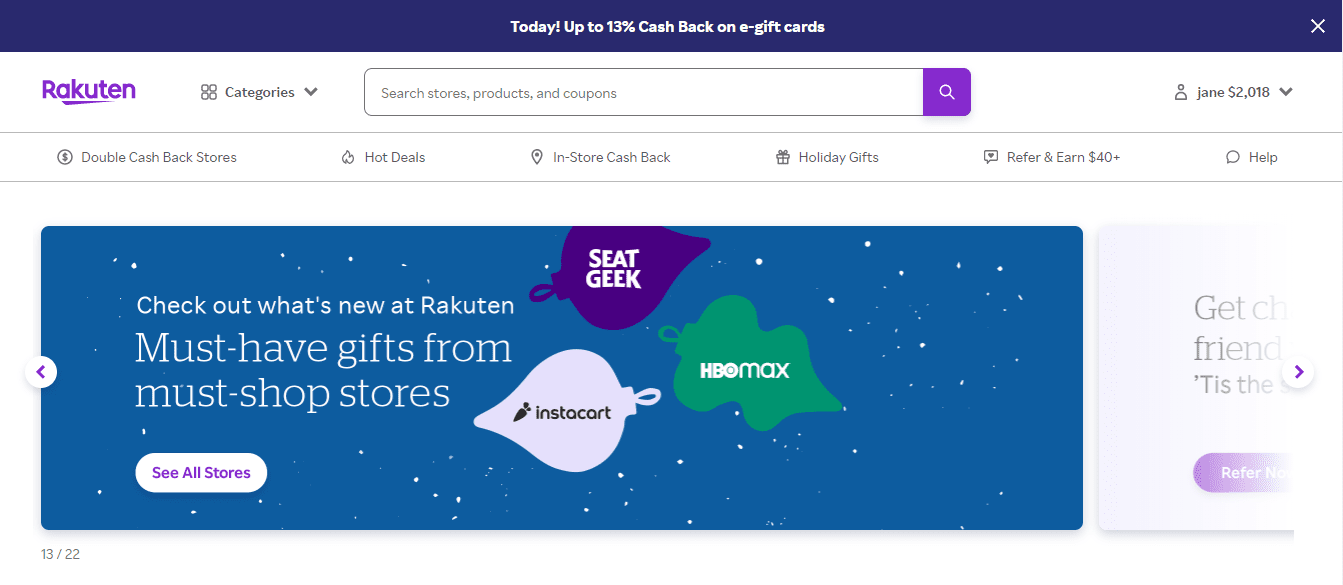 Rakuten is a cashback online portal or website that is affiliated with over 2500 stores (Amazon, Macy's, Apple, etc.) These stores pay Rakuten for referring customers to their sites and in return, Rakuten splits the payment with you!
You could earn up to 40% cash back when you shop online through Rakuten. A bonus? You'll also receive $10 FREE here for signing up and using the cashback site.
Please note that you'll only get your bonus after you made your first $25 worth of purchase/s.
If you want to know the difference between Ibotta and Rakuten, be sure to read my Ibotta vs Rakuten comparison here!
RebatesMe
Another great alternative to Rakuten is RebatesMe which works just like Rakuten. Apart from the cash back you'll receive for shopping online using RebatesMe, you will also receive a $20 Welcome Bonus for signing up through my special link here or use my RebatesMe referral code HFQUIR when signing up.
---
17. Don't miss any savings when prices drop
Ever paid full price for an item, only to find out a day or days later that its price dropped? What a bummer, right?! Well, I now use this free app called Paribus so I'll never miss any savings when prices drop.
The best thing about Paribus is that it helps get the adjustment amount for you and it even helps you get paid for late Amazon deliveries. You can check it out here.
---
18. Purchase second-hand items
You don't have to buy everything new. You can get deeply discounted finds at second-hand stores! These stores, also called consignment stores or vintage stores, sell used fashion items, furniture, book and more at great deals.
For second-hand name-brand fashion items, check out ThredUp and Poshmark.
---
19. Rack up free gift cards from your regular purchases
Here's one cool app that rewards you points each time you use your linked card when shopping: Drop.
How does this help you save money? Well, you can redeem your points as gift cards, such as Starbucks or Amazon gift cards, which still translates to money.
---
20. Shop when your tummy is full
I know this is not new but this really works for us and saves us money each week! Unless my husband and I have plans of eating out, we never go shopping with an empty stomach to avoid buying unnecessary edibles or fast food.
---
21. Unsubscribe
Avoid temptation by unsubscribing from marketing emails of the stores you spend the most money at. By law, each email is required to have an unsubscribe link, usually at the bottom of the email.
---
22. Analyze the sale cycles in your favorite stores to get items on discount
Most stores run rotational sale cycle to rotate their stock on their shelves. You could maximize your savings by analyzing these sale cycles in your favorite stores, so you'll know when to stock up.
You can do this by tracking your fave store's ads for a few months to recognize the different cycles of items you most buy. When the sale comes around, stock up on items you need to last until the next sale cycle.
---
23. Use a smaller shopping cart
Large shopping carts take time to fill and the void can make you buy impulsively.
---
24. Avoid trendy fashion items
Is your closet overflowing with clothes but you always find yourself saying, "I have nothing to wear." The fault isn't with the clothes but with how you shop.
You might have more trendy clothes than staples, or maybe when you shop you don't think of outfits you could make with the items you are buying. Or it could be because you keep buying the same items.
How about try building a wardrobe around timeless quality pieces and colors that are easy to mix and match? Or learn how to create a capsule wardrobe and get to create a lot of outfits with just a few items?
This will not only help you save money but closet space as well!
---
Frugal Living Tips to Save Money on Housing
25. Downsize and move to a smaller house
If your house is too big for your family, take some time to decide if what you're paying for housing is really worth.
Otherwise, consider moving to a smaller place, further from the city where the cost of living is low, and to a place with lower property taxes.
You might also need to negotiate your rent (if renting) or refinance your mortgage to save money on the interest rate.
Downsizing may be a scary decision but when done right, it can help you save a LOT of money on mortgage, property taxes, homeowner's association fees and even utilities.
26. Practice preventive maintenance
Preventive maintenance is not about fixing problems but preventing those problems to happen. This does not only apply to your health but also to your vehicles, appliances and house!
Here are a few examples of house preventive maintenance routines you should do:
Check for leaks and fixing them.
Renew the finish on your hardwood floors.
Make sure that your appliances or air-conditioners are running in top condition to save money on energy costs.
Make sure that your gutters are not clogged.
Check your faucets for drips.
These simple preventive maintenance tips can help avoid reactive fixes which all translates to money.
27. Renovate wisely
You don't always have to spend a lot of money on renovations.
Instead of replacing your flooring or bathroom tiles which can cost hundreds to thousands, maybe all you'll need is a fresh coat of paint to revive and brighten your space.
Doing lost-cost fixes that you can do by yourself can save you a lot of money and at the same time maintain or increase your property's value.
---
Frugal Living Tips to Save Money on Utilities
28. Learn ways to save energy
There are so many ways to lower your bill such as cleaning your AC filters regularly, using LED lights, batch cooking to reduce use of your stove/oven, or sun drying clothes instead of using the dryer.
Even as simple as taking a walk outside your home every day will not only help you feel better and stronger but also reduce the need to turn on the AC and other appliances.
---
Need extra motivation when saving money?
Use this saving challenge printable to save $10,000 in 52 weeks! Check it out in our store!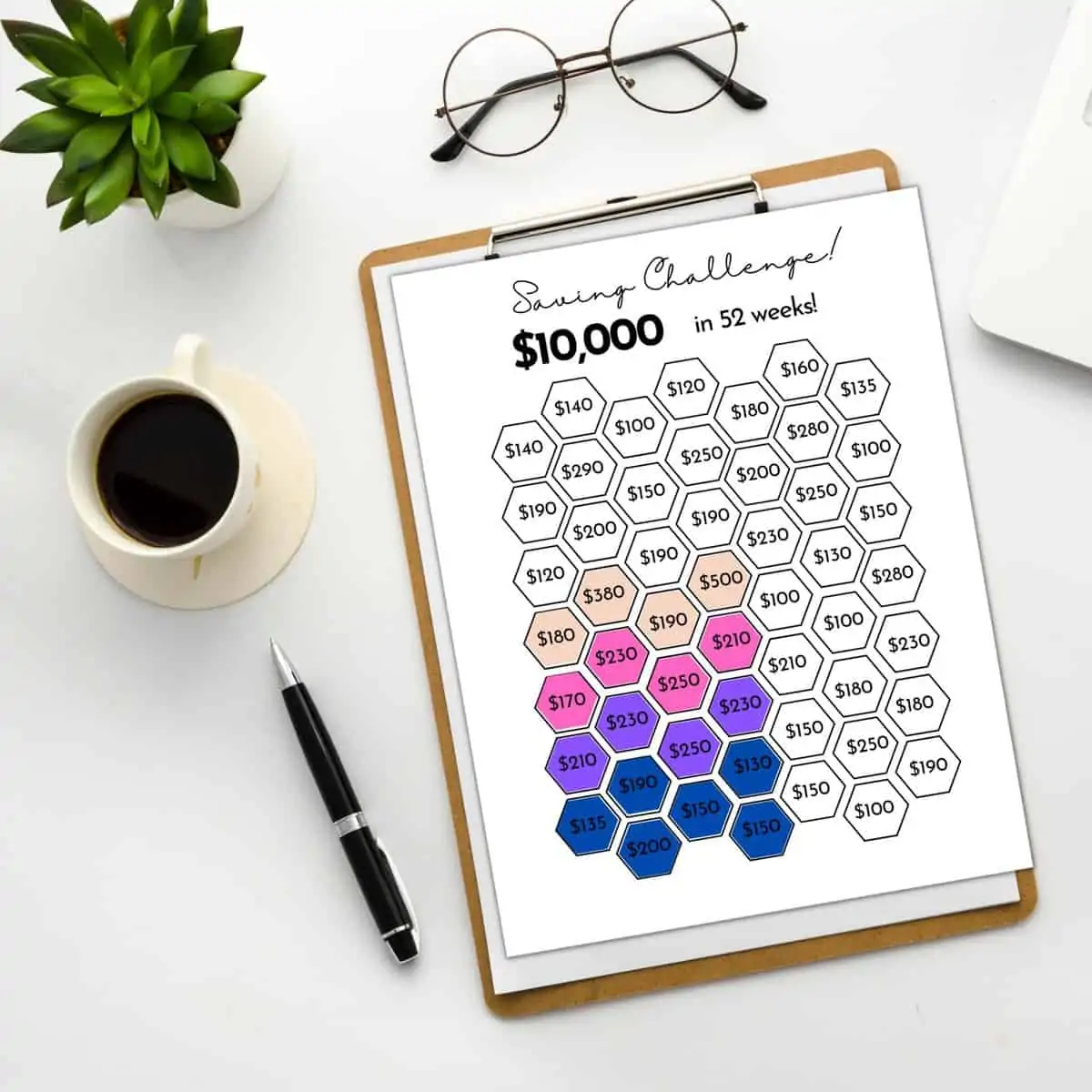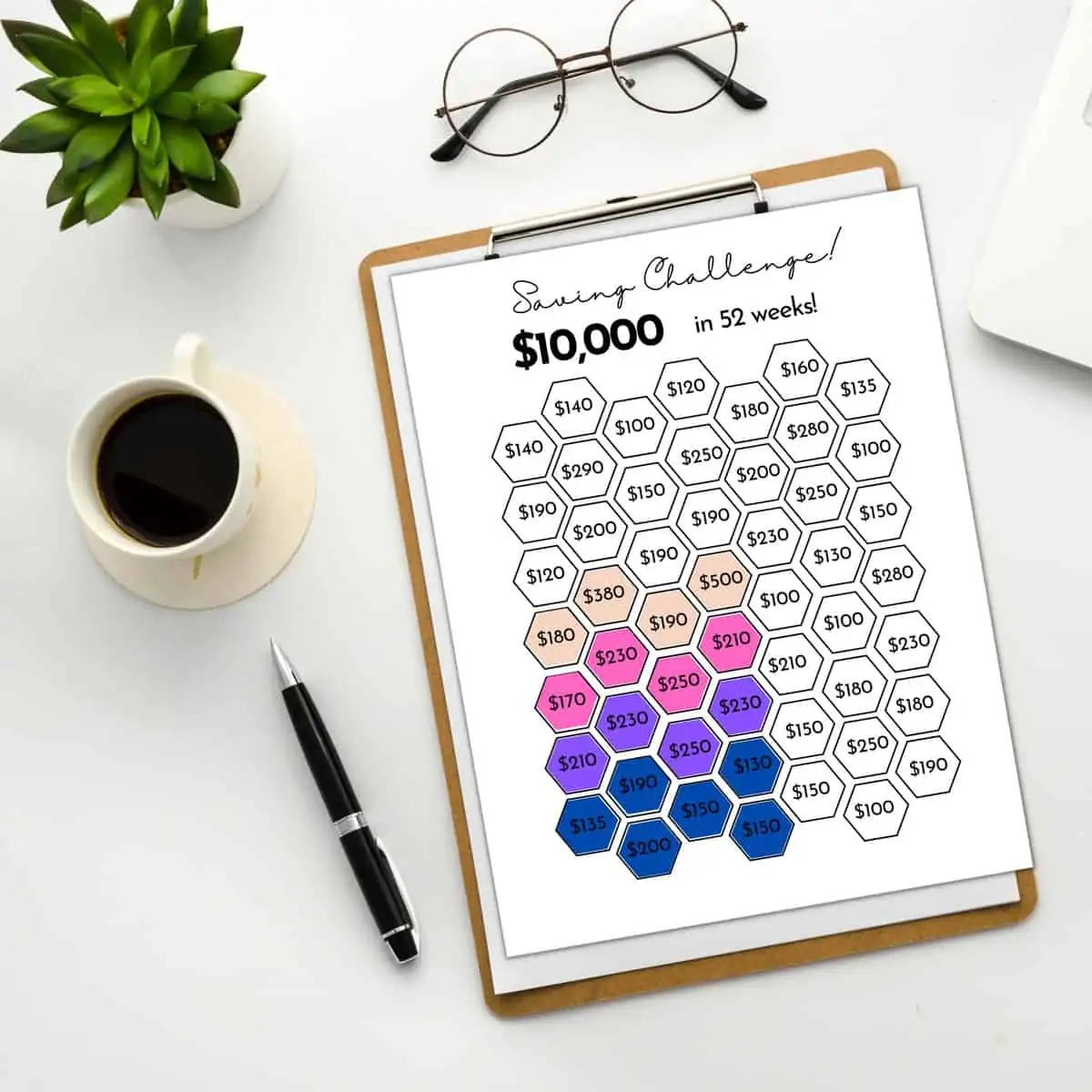 ---
29. Cut cable and save $80 per month
You might not realize it. Cable is a big expense that's really not worth it. As much as you find it relaxing, watching TV a lot is an unhealthy habit.
We cut the cord over 5 years ago and have since never looked back! If we want to watch some shows, we use Hulu which only costs from $5.99 per month.
There's also Amazon Prime which not only gives you access to thousands of movies and TV series for only $99 a year; you also get free cloud storage with your account.
With this membership, you can enjoy unlimited FREE shipping for your Amazon purchases!
Amazon is currently offering a 30-day free trial below. If you feel it's not for you, cancel the subscription anytime. It's absolutely risk-free!
---
30. Get a robot to save money for you
If you don't want to cut cable, there is a free IOS app that can help you save money on cable or internet.
Trim is an AI-driven financial assistant that can negotiate your cable bills down for you, set spending alerts, check how much users spent on ride-sharing apps the previous month, and automatically fight fees.
It works with Comcast, Time Warner, Charter, and any other provider and has saved over $1 million dollars in the last month.
It analyzes your transactions so you can easily understand where your money goes and saves you the pain of canceling services or subscriptions you rarely use.
You can download it for FREE here and start putting money back into your pocket without cutting cable.
---
31. Spend $0 for internet
I've learned a lot of cool tips on how to get free Internet legally. If you are in the US, there are a few zero-cost options for you to get internet connection and save at least $50 per month!
Related Post: 30 Companies That Send You Products To Review For Free
---
How to Live Frugally and Save Money on Entertainment and Gifts
You might think that living frugally is all about forgoing the idea of having fun or not spending on entertainment. But it doesn't have to.
There are tons of ways to live frugally and save money on things that make us happy!
32. Find Deals on Groupon
Entertainment is a variable spending category that could take a hit if you want to learn how to live frugally and save money. But not if you know where to look for cheaper entertainment.
Check out Groupon's Things to Do to save up to 70% off many entertainment options from beauty, spas, things to do, restaurants, and more!
33. Switch to cheaper hobbies or activities
You can have fun without breaking the bank. Instead of shopping, eating out or doing sports that require expensive equipment, switch to cheaper hobbies. There are even hobbies that make money such as blogging, flea market flipping, taking photographs, and more!
Switch to free or cheap family activities such as going to the park, doing barbecue at home, going to the beach, or camping in your backyard.
34. Discover community classes and facilities in town
If you're interested in learning something such as baking, dancing or crafting, take advantage of community lessons. They are usually free!
Most towns have nice parks or sports facilities such as tennis or basketball courts just waiting to be used, too! Check them out so you can have fun for hours for free.
---
35. Make your own gifts
You could save more money if you make your own gifts instead of buying them. Even if you think you're not the creative type, you might be surprised to discover lots of easy gifts that can do by yourself.
Make homemade soap, bake cupcakes or decorated cookies, make candles or sew placemats! Search online and you'll find lots of meaningful gifts you can make to save money. A bonus? Since you made them with your own hands, the receiver will surely treasure them!
How to Live Frugally and Save Money on Banking and Finance
36. Automate savings
Pay yourself first and automate it. I believe this is one of the easiest and best frugal living tips to help you quickly build your savings and eliminate the temptation of spending money elsewhere. It really doesn't matter how much you save per month. Just set aside any amount and before you know it, it will add up quickly.
Emergencies happen. A strong storm could blow your roof off or your car could break down on the day you got fired. And there are even worse scenarios, such medical emergencies and death of a family.
You need to have this fund so that when a real emergency happens, you won't have to turn to your credit cards and waste money on interest!
Related: How to Build an Emergency Savings Fund with No Money
38. Invest your spare change
Did you know that there's a micro-investing app that invests your spare change? I've been using this app called Acorns for a while now and have saved this much spare change from my daily/weekly purchases: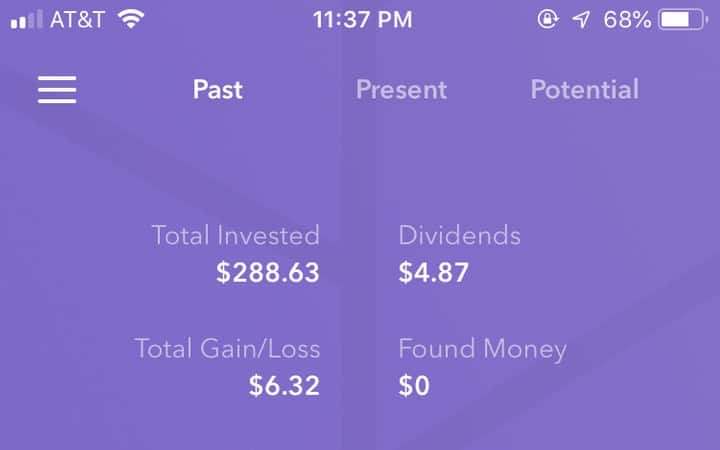 Think of saving your spare change in a piggy bank, Acorns is the digital version of it.
You can sign up with Acorns below and get $5 FREE!
Related: How to Invest and Make Money Daily
39. Use your spare time to make money
Time is money, too! Turn your free time into money by working on side hustles such as delivering lunches, pet sitting, blogging and answering surveys via Swagbucks or Vindale Research (up to $50 per survey!).
If you like writing, then you might want to use your free time blogging. It's my favorite side hustle—it's fun and you can literally start a blog in 15 minutes!
Other ways to make money on your free time:
Easiest Ways to Make Money Online
---
40. Freeze your credit cards or do a spending freeze
41. Get your credit score for free
You don't have to pay to get your credit report. Use Credit Karma—it's free and secure!
42. Automate bills to avoid late payments
Automate your bills so they're always paid on time. This can help you save money off interest charges or late payment fees.
Other Frugal Living Tips to Save Money
43. Sell your clutter for cash
If you haven't deep cleaned your home for a while now, you might not realize that there are treasures lurking in your closet, storage, and drawers. Yes, we're talking about clothes, shoes, bags, or electronics that are still in mint condition – but you no longer use.
Selling some of your stuff is a great way to reduce the clutter in your home, free up storage space and make money. Sell your clutter for cash on Craigslist, Facebook Marketplace, or a garage sale.
To sell old electronics such as tablets or iPhone or CDs and DVDs, try using this free Decluttr app here to sell them online for cash.
I also highly recommend Poshmark for selling name-brand fashion items such as bags, shoes, and clothes. You can download this free Poshmark app here to start selling.
Related: 24 Best Websites To Sell Stuff Locally and Make Quick Cash From
44. Rent out your extra space on AirBnb
Thrifty living is not just about not buying or spending less, but it's also maximizing use of things you already have. If you have extra space in your house such as a finished basement or bedroom, you can turn it into cash by posting it on AirBnb.
You can earn up to $100 a night per bedroom, depending on your location, and you can earn much much more if you're renting out a whole house!
45. Save money on accommodation
You can still enjoy your vacations and have fun, while saving a couple of dollars by opting for non-hotel accommodations, such as in rental properties listed on Airbnb and booking.com.
46. Share a meal when eating out
Most, if not all, restaurants serve big meals and it's often impossible for me to finish what I ordered. So, my husband and I usually just order one appetizer and main meal instead of ordering both for each of us. If we do order a dessert, we share it, too, saving us money and from eating more unnecessary calories.
47. Cut gym membership
Paying for a gym membership is one expense that many people justify because it's, after all, an investment for your health.
But according to research from Finder.com , 5.1 million Americans waste a total of $1.8 billion on gym memberships each year. And of those people who have active gym memberships, 43% get to the gym less than twice a week and 6.30% never use it.
If you don't use your membership that often, try exercising at home. It's free and saves you time and gas!
48. Always compare insurance policies
Shop for insurance policies every several months to see if other companies are offering lower premiums, then make the switch.
49. Use free money hacks
Did you know there are ways to get free money? It sounds unbelievable but it's true! You can get FREE money from cash back apps, sign-up bonuses or answering quick surveys.
To learn more about how to get money for free, I have a separate post here where I talk about my favorite free money hacks!
Related: How to Do a No-Spend Challenge
50. Fix it yourself
One of the best frugal money-saving tips that saves us thousands per year is learning how to become our own mechanic, carpenter or plumber
Before we hire help to fix something, we YouTube it first or do a quick research online. You'll be surprised to find lots of free how-to videos and articles online to help you fix things at home.
A few examples of things we do ourselves:
Plumbing issues
Fixing our washer
Fixing surfboards
Car maintenance
Fixing computers
Fixing Christmas light bulbs
Installing new doorknobs
Installing floor tiles
Warning: As a reader points out, this may be a dangerous tip. And I do agree it is if you try to DIY something that requires professional help such as car maintenance and HVAC. We are only able to do these repairs because my husband has knowledge of HVAC and car maintenance.
For such repairs, I do encourage consulting a professional instead of YouTube if you have not done it before. However, for things like painting, fixing computers, gardening, cleaning gutters, and maybe installing tiles are things that you can do "safely" and learn from the internet.
Related Posts:
Left Hand Itching: Is Money Coming Your Way?
Easy 52-Week Challenge and How to Do It (Free Printable!)
30 Companies That Send You Products To Review For Free
---
More Money-Saving Tips!
Are you ready to live frugally and save money?
There are indeed SO MANY tips on how to live frugally and save money. Now you might be asking yourself, "Which frugal ideas should I start with?"
If you want to live frugally but meaningfully, start by determining the things in life that mean the most to you.
From there, you can start cutting back on things that mean the least. It's not always an easy process to give up comfort and luxury, but at the end of the day, these efforts compound and contribute to a much larger goal – and everything will be worth it!
Do you have any frugal living tips and ideas? Share them in the comments below!
If you found this post helpful, I would be very happy if you shared it!
Bookmark this page below so you can refer back to it later.
---
This Mama Blogs' Shop is Open!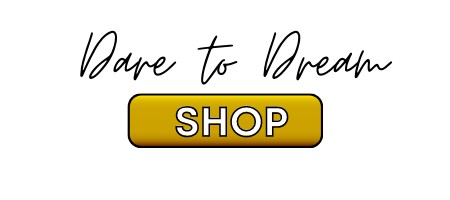 ---