Bookkeeper Business Launch Review
Did you know that bookkeepers can work from home, too? What surprised me when I started researching this job was work-at-home bookkeepers earn thousands per month and that you don't need a degree to start this business from home.
There is a popular bookkeeping e-course, called Bookkeeper Business Launch (BBL), which promises to teach you how to start a virtual bookkeeping business from scratch and make money from home as a virtual bookkeeper.
I wanted to learn if it is legit and a real deal or not, so I did some online investigation to write this Bookkeeper Business Launch Review! I also signed up for the BBL's affiliate program to be added to their exclusive Facebook group and to give you an insider review of the course!
Read 'til the very end to learn more about BBL, some juicy details on what's inside the course, and real testimonials of students!
This post contains affiliate links. I may earn a commission for sales made through these links at no extra cost to you. Like always, I only recommend resources that I either personally use or trust.
---
What Is the Bookkeeper Business Launch?
The good thing about learning bookkeeping nowadays is that you don't even have to attend a traditional school to earn a certificate or diploma. The fastest alternative route to becoming a certified bookkeeper is taking the right course which you can finish in a matter of weeks or months, depending on your pace.
And with that, you won't even have to apply to companies to become their bookkeepers. Instead, you can reach out to companies and offer your bookkeeping services as a third-party service provider. That way, you can command the rates that you desire, work on your own schedule, and even acquire more than one client at a time. In short, you won't be just an employee — you can be a business owner!
If you want to know how to become a bookkeeper even without experience and an accounting degree, then this course is for you.
But first, what is The Bookkeeper Business Launch?
The Bookkeeper Business Launch is an online learning course designed by a CPA named Ben Robinson. This is a very extensive program that provides you with a bookkeeping business blueprint.
The Bookkeeper Business Launch claims to equip students with the skills they need to become the best bookkeepers, as well as gives actionable information on how to land the first paying client.
What's good about this course is that it does not rely on bookkeeping theories. Rather, it utilizes practical skills and knowledge to establish and run a successful bookkeeping business. Whether you want to start, grow, scale, or optimize your bookkeeping business, this course says it can be a lot of help to you.
---
Who is Ben Robinson?
The Bookkeeper Business Launch is the brainchild of an accountant named Ben Robinson.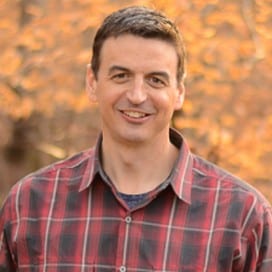 Ben owned a CPA firm for about 15 years. Throughout these years, Ben had trained over 120 bookkeepers. He decided to sell his firm in 2014 and since he was a CPA for most of his life, he didn't know what else to do. But then, an epiphany of sorts dawned on him.
Ben's friend, Kelly, lost her job. Kelly has three boys, and she was worried that she might have to go back to work. Ben then realized that he could help people like Kelly run a bookkeeping business from home, instead of working as an employee in the corporate world.
One month later, Ben thought training people to become bookkeepers and helping them put up a bookkeeping business was indeed possible. Kelly didn't have any bookkeeping experience, but she was able to learn it. So, taking inspiration from Kelly's experience, Ben has since trained over 8,400 bookkeepers.
Ben is very passionate about three things: freedom, family, and finances. He invited Kelly to join him in his new venture – The Bookkeeper Launch, as the chief operating officer. He is awed by the fact that he is able to help people achieve these 3Fs in their lives, and give thousands more "Kellys" the jumpstart they need to run their own business from home. 
---
Ben Robinson is currently offering a series of FREE classes for you to find out whether bookkeeping is for you. Check out the free classes here!
---
Who is the Bookkeeper Business Launch For?
The Bookkeeper Business Launch promises that it is the perfect course for all types of people who are interested to learn bookkeeping or taking their bookkeeping business to the next level.
As Ben Robinson claims, this course is designed to help you start, grow, scale, optimize, and scale your bookkeeping knowledge.
Therefore, the Bookkeeper Business Launch is good for everyone who wants to run a successful bookkeeping business from home. It can cater to learners of all types, from aspiring to seasoned ones. And since you can learn it at your own pace, it's also ideal for stay-at-home parents and corporate workers looking to make the switch to becoming business owners.
Why Bookkeeping?
Anyone who owns a business, whether large or small, needs to know where their finances stand. And the best way to assess a business's financial standing regularly is by getting a bookkeeper.
Bookkeepers keep your finances organized so you know the ins and outs of your money. Not only do bookkeepers record, organize and analyze your financial transactions so that they are easier to understand, they also make sure that your business's transactions legally comply with the law.
According to Corporate Finance Institute, bookkeeping is important for all types and sizes of business because of the following reasons:
Keeps you up-to-date with the financial standing of your business
Allows you to make a wise judgment when making important financial decisions
Provides a benchmark for financial goals
Since bookkeeping is an important job for any business, it is safe to assume that there will always be a demand for bookkeepers. Interestingly, bookkeepers are not always hired as full-time employees. Many bookkeepers are freelancers and remote workers who provide bookkeeping services as independent contractors.
What makes this set-up ideal is that you can be a bookkeeper without leaving your home, and work for more than one client at a time. This means that you can set your own rates, work at your own hours, and accept and reject projects as you see fit.
---
How much do online bookkeepers make?
Bookkeeping can rake in a decent to lucrative income, depending on your experience and number of clients.
According to the Bureau of Labor and Statistics, the median pay for bookkeepers as of May 2019 is $41, 230. Meanwhile, ZipRecruiter says that the average pay for online bookkeepers is around $23 per hour but can go higher, around $27 per hour. Employed bookkeepers typically work full-time. Most of them render overtime work during tax season and when meeting requirements for the end of the fiscal year, monthly or quarterly audits.
These data are true for bookkeepers who work in-office as employees. If you're going to ask: is virtual bookkeeping profitable? I would say a resounding yes!
But what's wonderful about bookkeeping is that it can also be a freelance business you can do from home. This means you can juggle two or more clients at a time, and charge competitive rates. Depending on your experience, and certifications, it's possible to make upwards of $50 per hour with virtual bookkeeping.
---
Course Overview: What's Inside The Bookkeeper Business Launch
Now we go to the very meat of this Bookkeeper Business Launch review: what's inside the course?
The Bookkeeper Business Launch comes in two types: 1). Bookkeeper Business Launch Pro and 2). Bookkeeper Business Launch Premier. Both Pro and Premier have similar content, but with the latter, you will also have exclusive coaching sessions with the most reputable bookkeepers to help you fast-track your success in your bookkeeping journey.
Before you commit to purchasing a full course, you can opt to get free classes to get a feel of what bookkeeping feels like and decide whether or not bookkeeping is right for you. Here's what's inside of the bookkeeper.com free classes:
First class – gives you a glimpse of the roles of a bookkeeper
Second class – tackles the tools and technology bookkeepers use to do their jobs more efficiently
Third class – teaches you how to attract your first paying clients
Fourth class – overview of the Bookkeeper Business Launch
---
Core course content:
Unit 1
The very first part of the course introduces you to bookkeeping. Ben covers the primary duties of a bookkeeper and what his or her day looks like.
Unit 2
This unit tackles the foundations of bookkeeping. This is divided into three modules so it's easier to understand bookkeeping from different aspects.
The first module, basics of bookkeeping, covers 18 different topics, including the introduction to fundamental elements, assets, liability and equity, accounting equation, credit and debit accounts, and more. Also included in this module are quizzes to further her reinforce understanding of the concepts.
Module 2 is all about financial statements, journals, and ledgers. Covered in this module are topics like balance sheets, income statements, cash flow statements, posting to the ledger, bookkeeping cycle, and more.
The third module under Unit 2 is all about professional ethics. Here you will learn about the laws and legislations, business entities, and uniform commercial code in bookkeeping.
Unit 3
Called the Building Blocks, this unit contains five modules exploring various topics. This unit introduces you to Xero and QuickBooks and how to use them; classifying and reconciling records, accounts receivable, inventory, fixed assets, accounts payable, payroll liabilities, credit liabilities, loans, equity, income statement, statement of cash flows, and more. This unit contains tons of demos to show how each concept works.
Unit 4
This unit called "Prepare, Review and Present" has three different modules. This unit discusses the balance sheet, statement of cash flow, and income as well as preparing financial statements.
These four units are incredibly packed with information which were organized into modules so that it's easier to learn them one by one. Even better, you also have access to six more units to further bring your bookkeeping knowledge to the next level. These six units include:
7 modules of To Infinity and Beyond
10 modules of Business and Marketing
1 module of Practical and Tactical
4 modules of Bookkeeping Practicals
8 modules of Bonus Training
3 modules of Bootcamp Coaching
So once you pay for Bookkeeper Business Launch, you will have access to the following:
The entire program including all its demos and examples, quizzes, case studies and other resources
Resource library
Bonus contents such as Clients Advanced, LinkedIn for Bookkeepers, and Hacks and Facts
Entry to an exclusive online community
Unlimited access and updates
And if you get the Bookkeeper Business Launch Premier, you will have access to:
Everything that Bookkeeper Business Pro has to offer
Coaching sessions
Open mic sessions
Live recordings
Consultations with bookkeeping pros, and more
Check out the Bookkeeper Business Launch info page here!
---
How long does it take to finish the entire Bookkeeper Business Launch?
If you decided to purchase the course after reading much of the Bookkeeper Business Launch reviews online, then you should expect that it won't spoon-feed you with the knowledge and skills you'll need to become a successful bookkeeper. You need to dedicate time and effort to learn them.
What I love about this course is that it's so comprehensive and jam-packed with over 58 hours of valuable content. It goes straight to the point and teaches you what you need to know. According to most students, the course takes around 10 weeks to finish.
The course is self-paced. You can study anytime you like, whenever it's more convenient for you. You can have a day job, run a business, or raise your kids all the while taking this course. Don't worry, once you've paid for it, you will have lifetime access, including when it gets updated with new information.
At the end of the course, you will get a BBL certification and electronic badge which you can put on your website to reinforce your reputation and credibility.
---
How Much Does The Bookkeeper Business Launch Cost?
The cost of Bookkeeper Business Launch depends on the type that you want to avail of.
The Bookkeeper Business Launch Pro costs $1,999. You can pay it upfront and enjoy a $389 discount. Alternatively, you can break down the payment into 12 equal months for $199/month.
On the other hand, The Bookkeeper Business Launch Premier is more expensive at $2,999. You can pay it up front and get a discount of $589. Or, you could pay it in monthly installments costing $299 per month, for 12 months.
The Bookkeeper Business Launch comes with a 30-day money-back guarantee.
You can check out the courses here!
---
Pros and Cons of The Bookkeeper Business Launch
PROS
Quality content – the Bookkeeper Business Launch gives you all the information you need to start and run a successful bookkeeping business from home. It methodically walks you from the basics, going to the practical concepts and real-life scenarios involved with the business.
Value – from the content to all its features, this course gives you the best bang for your buck. Apart from high-quality materials, the Business Bookkeeper Launch also comes with exclusive group support from fellow students, consultations with professional bookkeepers, and library of resources.
Flexibility – this bookkeeping isn't time-bound, so you can log in whenever it's more convenient for you. That said, you can do other things, such as take care of your kids or work on your business while you study this course. Also, the course is periodically updated with new information which you'll get access to as well.
CONS
It requires work – the Bookkeeper Business Launch is not for people who want to get rich overnight. You have to put in some work and study the course comprehensively. On average, students are able to finish the entire program in 2-3 months.
It is expensive – while there are monthly plans available when you purchase the course, dropping $2,000 for it can be quite hefty for some people.
---
Is Bookkeeper Business Launch Legit?
With its price and hype, people are certainly going to ask: is Bookkeeper Business Launch legit? Perhaps, at the back of your mind, you're asking the same thing too.
Before I started promoting this course, I dug deeper into this course to get to the bottom of the issue. One of the first places to check when legitimacy is a concern is the Better Business Bureau.
I looked up Bookkeeper Business Launch on their database and found that its business details all checked out. It's been five years in the business and its CEO is Ben Robinson. It's registered address is 1712 Pioneer Ave Ste 622 Cheyenne WY 82001.
Importantly, it has a BBB A+ rating, which pretty much means that this course is credible.
Is the Bookkeeper Business Launch accredited? Unfortunately, it is not accredited by the Better Business Bureau.
It's also good to check out the course creator himself: Ben Robinson. Ben is a CPA with no reported shady transactions. Ben's work history is flawless. Before establishing the Bookkeeper Business Launch, he worked as a senior airman for the US Air Force, then went to become a tax accountant, CPA exam instructor, chief marketing manager, and senior tax manager for various accounting firms. I believe that with his work history, Ben is credible enough to come up with the BBL.
Given that Bookkeeper Business Launch is highly rated on BBB and was created by a reputable CPA, I believe that BBL is a legit course.
However, most of the Bookkeeper Business Launch complaints revolve around the amount of work this course demands. There are some people who take online courses and ditch them halfway because they didn't expect the amount of work they needed to put in.
In the end, they claim that such courses were scams. It's good to assume that BBL will demand your equal share of work. You will not get rich with it right away, or land your first client after finishing the first unit. It is legit, but you also need to make it work.
Bookkeeper Testimonials: What Do Students Say About BBL?
The BBL is quite a solid program for anyone looking to start a career in virtual bookkeeping. But to give this Bookkeeper Business Launch Review more credit, I looked around the interwebs about what students think of this program. Here's what I've found out.
I've found this Bookkeeper Business Launch Reddit thread, and found that people had mixed feelings towards the course. Some say that it's better to study bookkeeping in a community college, while others say it's a legit and helpful course.
According to VivariumGo, one of the people who purchased the course, she was happy with BBL. She said it's a great program to launch your bookkeeping career from home because it has solid content and a supportive community. Although there are cheaper courses out there, BBL is more comprehensive because it goes beyond the foundations, but actually helps you set up a full-fledged business.
Belinda Mikel also laid out her thoughts on BBL on a forum site called Cash Flow Frog. According to her, BBL is a fantastic course for people who are interested in bookkeeping but have zero bookkeeping knowledge. It's also just as good for people who are already in the bookkeeping business but want to learn more and fill up those knowledge gaps. Overall, Belinda believes that BBL is worth the price.
Bookkeeper Business Launch Student Reviews on Facebook
Apart from gathering information from other websites, I also went straight into the exclusive Facebook group of BBL. Unfortunately, this group is only open to students and publishers like me.
I've found that Ben has created a huge community of bookkeepers online with over 7,000 members!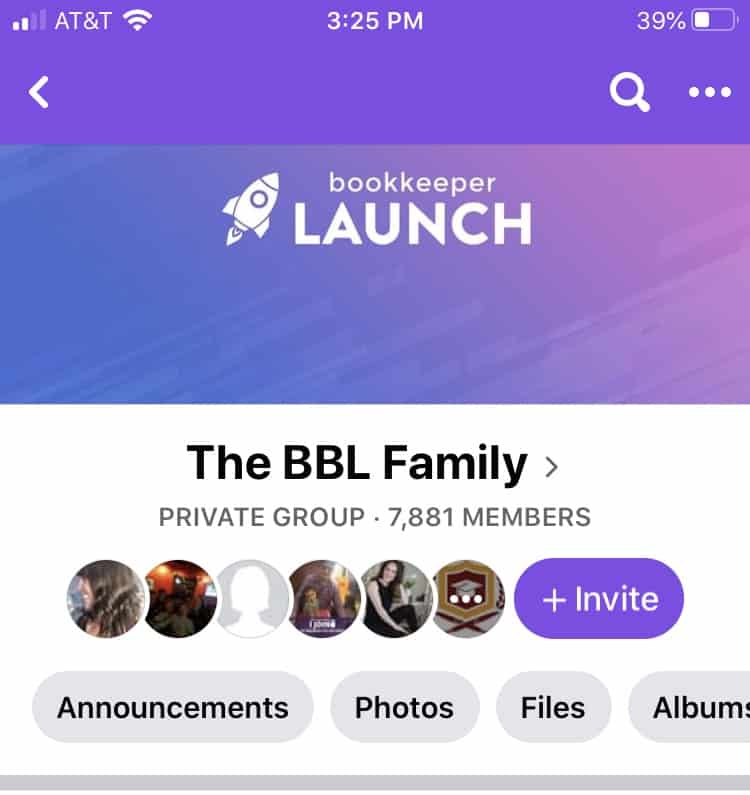 I decided to dig deeper to see what the students have to say about BBL, and here are some of the recent posts in the group: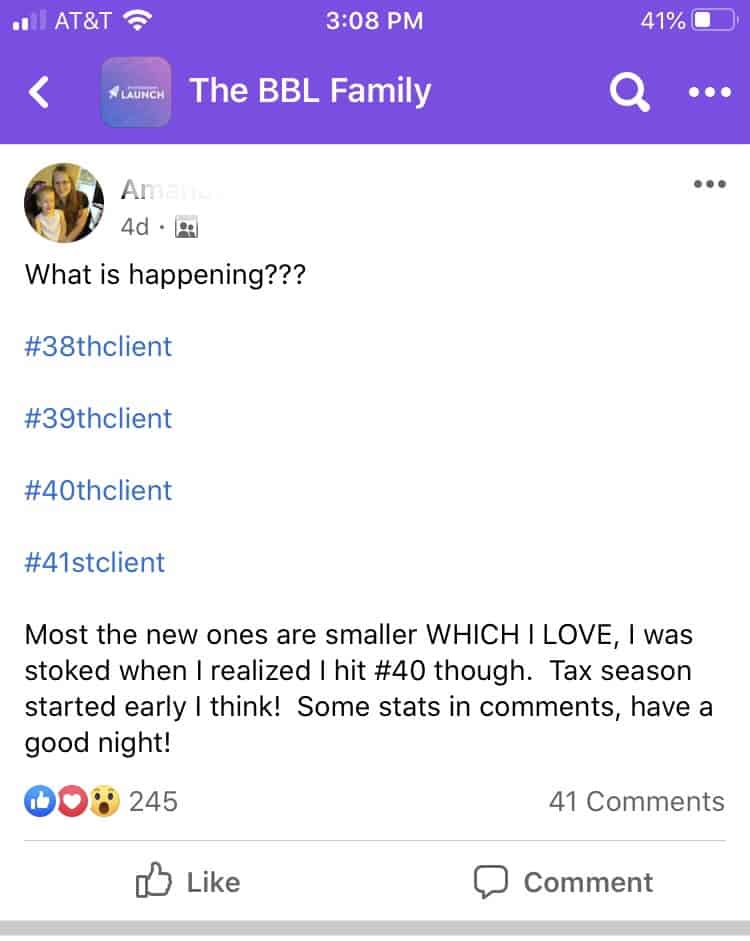 ---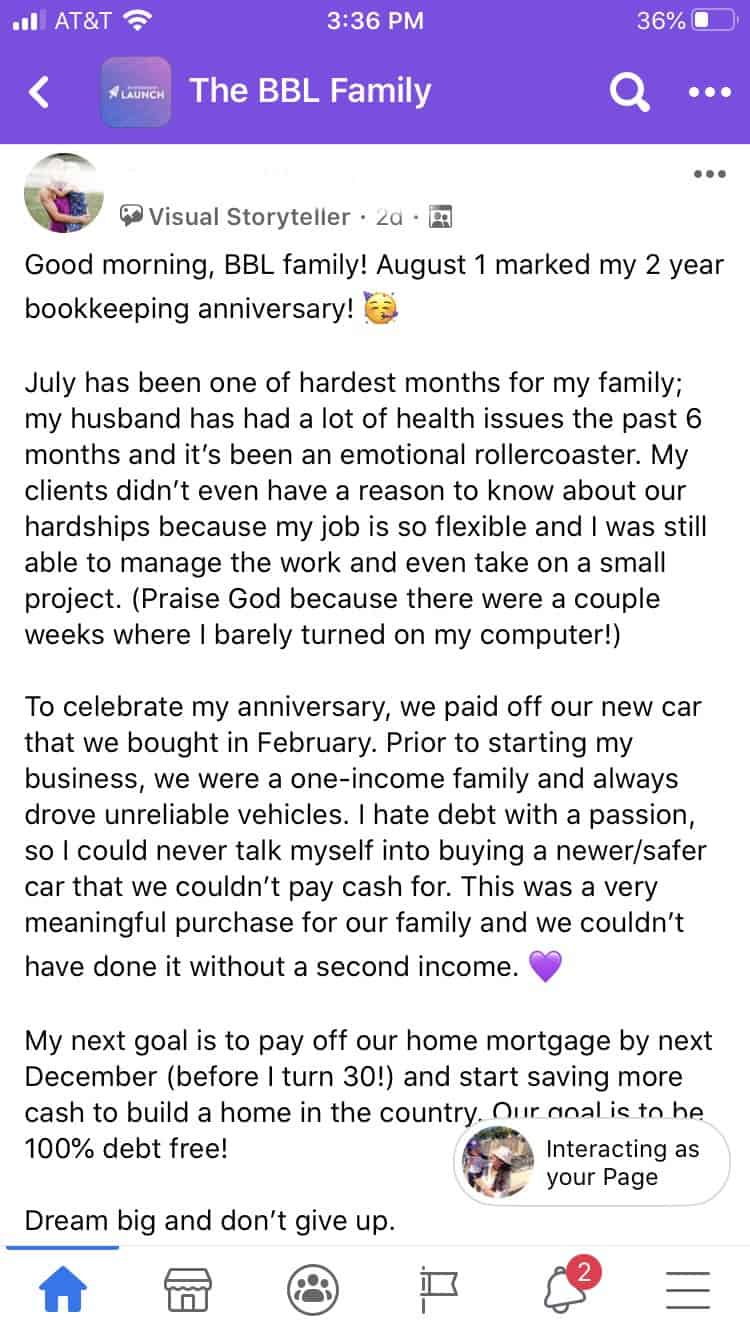 I can't post all the Bookkeeper Business Launch reviews I've read in the BBL community because there are a lot!
But to sum it up, the students are sharing their progress and wins as well as questions inside the community. I can only see really good reviews about BBL as well as positive and inspiring posts such as the screenshots I have shown above.
---
Bookkeeper Business Launch Review: Is It Worth It?
Bookkeeping is an in-demand job both in the virtual and corporate settings. If you want to become a bookkeeper but don't have the knowledge or experience, I believe that the Bookkeeper Business Launch is the right course for you!
The Bookkeeper Business Launch sets you up properly for a virtual bookkeeping business that you can run from home. It begins with free intro classes so you get a feel of what bookkeeping looks like, and proceeds with the core contents. It's amazing how Ben Robinson put together the materials in a logical and organized way. You can take one lesson at a time and at your own pace so you don't feel overwhelmed. It starts with the foundations, then moves right to the marketing and business sides of bookkeeping.
I conclude this Bookkeeper Business Launch with two thumbs up to the course. It may seem expensive, but it is solid, meaty, and packed with all the information you will need to start an online bookkeeping business. I think the quality, caliber, and reputation of BBL are what sets it apart from other bookkeeping courses out there.
Have you purchased the Bookkeeper Business Launch? What do you think of it? Do share in the comments!