Want to learn how to make $3000 fast? You're not alone.
Before I started working from home full-time, I was also wondering how I could make $3000 fast.
It was my goal number.
If I could make $3000 consistently from home, ideally every month, I would not look for a job outside the home and instead, stay home with my son.
My son was only about a year old then, which meant I had to keep a close eye on him. He only started walking and had a fickle nap schedule, so I was looking for flexible jobs that I could do in between my duties.
Thankfully, I discovered so many great ways to make extra money, and soon I found myself earning $3000 or more—all from my various income streams.
I listed my favorite high-paying stay-at-home jobs here, but today's list is about opportunities that you can start immediately. These are perfect for when you need to start earning right away or when you just want to boost your income in your spare time.
---
How to Make $3000 Fast in 2022
1. Sell your extra stuff
If you're looking for ideas on how to make $3000 fast without any upfront investment, then take a good look around you. You might have some extra stuff that you no longer use and would like to sell.
Selling your extra stuff will help you reduce the visual noise in your home. But financially speaking, you can easily make $3000 selling your stuff and use the funds to inflate your savings or pay down debt.
Many people have successfully sold things online, and one of their secrets is finding the right marketplace or platform. Sure, you can sell on Facebook Marketplace or Craigslist, but there are specific apps that specialize in buying and selling certain items, such as old clothing, vintage and antique products, old electronics, and more.
Gazelle and Decluttr
These are buyback platforms that will pay for your old iPhones and Samsungs. Selling unlocked phones increase your chances of getting the best deals as they can be used on any network.
Poshmark, ThredUp, and Depop
These are the best places to sell used clothes. Typically, trendy and name-brand clothes command the best prices. Keep in mind that there are fees to list and sell your clothes on these apps.
Etsy and eBay
Have vintage rugs, tea sets, and old jewelry to sell? Etsy and eBay are the best platforms for them. These two platforms attract customers who are scouting for old things to buy, so they're your best bets when selling something "old." Also, note that you have to pay listing fees when selling on Etsy and eBay.
Related:
40 Etsy Shop Ideas: Best Products to Sell on Etsy
Craigslist and AptDeco
If you're trying to get rid of old furniture, these are the two best places to sell them. Include a lot of photos, be honest with the wear and tear and be descriptive as possible.
---
2. Flip Items
If you love to sell, but don't want to sell your own products, then you should try flipping for money.
Suffice to say, flipping is buying low and selling high. It's an amazing way to make money, proven by so many successful flippers nowadays.
Take, for instance, Rob and Melissa of the "Flea Market Flipper." Amazingly, they make a 6-figure income from their flipping business!
A teen from New Jersey also raked in $110, 000 in profits in 2020. Knowing that most people would be spending their time at home during the pandemic, he purchased inflatable pools directly from manufacturers and sold them for a profit on Amazon, Facebook Marketplace, and Craigslist.
This lady from Adelaide also made a six-digit profit reselling electronics on eBay. She finds old video cameras from shops and sell them for twice to thrice the purchase price.
What these stories are telling to tell us is that if you're willing to put in the work, do your research, and don't mind spending time at garage sales, consignment shops, thrift stores and clearance aisles, it's highly possible to make thousands of dollars in profit from flipping.
---
Don't know how to get started? Grab this free list of household items you can sell and make $100 this week!
Related post: How to Make an Extra $100 a Week Effortlessly
---
3. Freelance
If you want to know how to make $3000 fast, you don't need to look far! Your own talents and skills can pay the bills, and even more.
You should know that freelancing is one of the high-paying gig economy jobs. With freelancing, you can be your own boss. You get to set your own rates, dictate your working hours and pick your projects. And because you can juggle a couple of projects or clients at the same time, you stand the chance of making a great income from freelancing.
Depending on your skillset, experience, and interests, you can explore the following freelance jobs:
Virtual Assistance
Virtual assistants, or VAs, help their clients with various repetitive tasks. VAs provide valuable support and assistance so their clients can focus on the most pressing issues of their business. VA tasks can include the following:
Calendar management
Appointment setting
Data entry
Researching and writing content
Doing customer service… and more!
So, if you are adept in learning new apps and tools, are highly organized and detailed, and have excellent communication skills, you can make money as a virtual assistant. Don't worry if you're unsure how to start your VA career because you can leverage virtual assistant training to get you all prepped up.
---
Tip: Don't miss this free virtual assistant training which will teach you how to get 3 clients in three days!
---
Freelance Writing
If you are naturally talented with words, freelance writing is a great freelance career option for you.
Freelance writers write different types of content, from press releases, website pages, blog articles, newsletters, and more. Having a niche can be an advantage too as you can establish yourself as an authority for that specific space. Plus, gaining more experience for that niche allows you to command higher rates.
Take Emilina Lomas, for example. She quit her 9-5 job and started writing about the things she's most passionate about health and fitness. Emilina started with a 500-word copy for $25, but as she became more established in her niche, she's been able to make $10,000 a month from freelance writing.
Proofreading
Proofreading is another freelance job that pays decently. It entails catching errors in spelling, syntax, and grammar in written material, and then correcting them. It's a great job for anybody who has excellent grasp of the rules of the English language. Importantly, it's a job you can do from home, or anywhere.
Proofreaders are always in demand as we never really run short of written content. You can apply as a proofreader in publishing houses, or work with a blogger or author. Businesses also need proofreaders to make sure their online copy is always on-point, professional, and error-free.
---
If you want to learn how to make $3000 fast from proofreading, I highly recommend checking out Caitlyn Pyle's free 76-minute proofreading workshop. Caitlyn, the founder of Proofread Anywhere, has been helping thousands start a profitable business from home.
Related posts:
How to Become a Proofreader from Home with No Experience
Best Amazon Proofreading Jobs and How to Find Them
11 High-Income Skills to Make Money Online in 2022
---
Subscribe to our newsletter for more money-making ideas!
---
Bookkeeping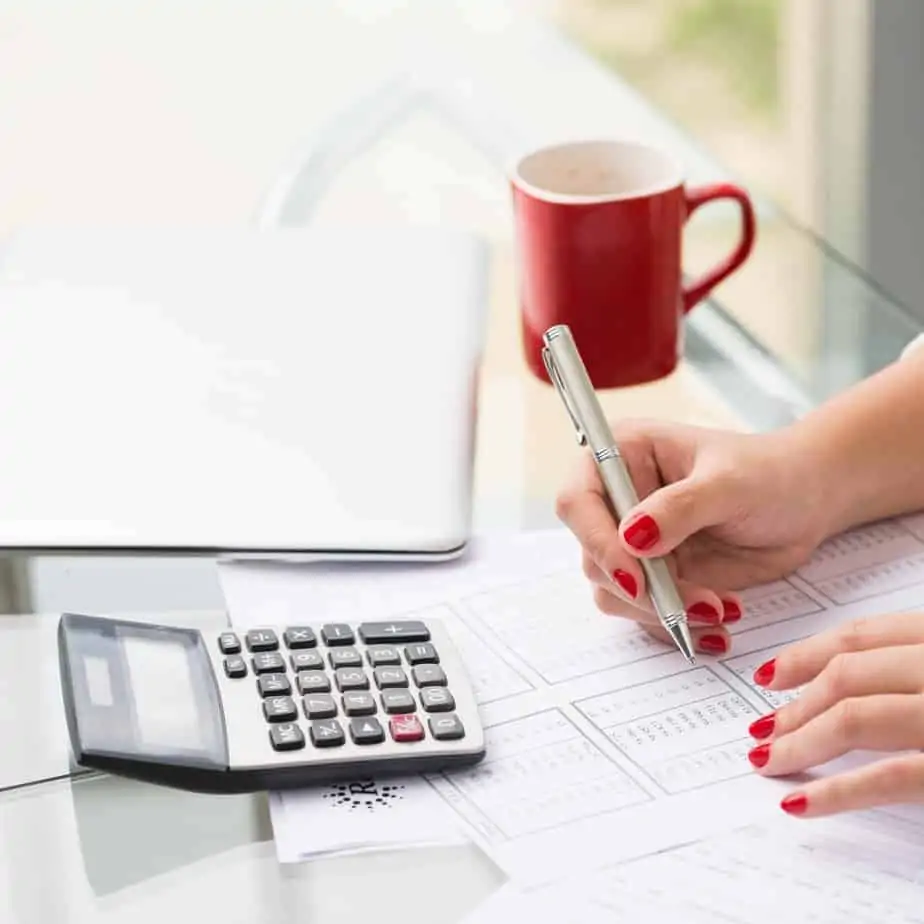 Bookkeeping is essential for any business, hence the demand for bookkeepers. But bookkeepers don't need to go to the office and work eight hours a day. Virtual bookkeepers can offer their services online and perform the same tasks as would a bookkeeper working on-site.
Bookkeeping is a wonderful opportunity for anyone who is fond of numbers. Because it is a data-loaded task, it is essential that a bookkeeper is able to keep track of the financial ins and outs of the business, organize financial data and create reports. Fortunately, bookkeeping is something you can learn yourself from bookkeeping courses, so you can switch to it if you're interested.
---
Learn whether bookkeeping is for you by taking this FREE 3-part class by Ben Robinson from Bookkeepers. In the workshop, you'll find out if YOU qualify to become a bookkeeper. More importantly, find out if you have what it takes to SUCCEED.
---
Graphic Design
Have you got the creative flair that translates well into both print and online design? Then, you should consider freelancing as a graphic designer.
Graphic designers are responsible for creating visual designs, such as flyers, posters, business cards, website graphics, and more. Almost anywhere you look there's some graphic design involved of some sort, making this a very in-demand field. You don't even need a degree to become a graphic designer. Nowadays, you can find numerous online resources for you to self-learn graphic design, such as in Udemy.
Graphic Design Masterclass: Everything You Need to Know
---
4. Invest in Stocks and Make Money Passively
If want to earn passive income, then this option is for you. But let me be clear: this option requires money, most especially if you're looking to make $3000 fast!
I'd recommend to stay away from this idea if you don't have extra money you can afford to lose. No investment is risk-free, so do not ever gamble your emergency fund, your mortgage payments or your personal savings in stocks.
Fortunately, you don't need to be extremely wealthy or an experienced investor to start investing in stocks. In fact, you can get started with investing in stocks with as little as $5!
Investing in stocks can be quite lucrative, especially if you are patient. According to CNBC, if you had invested $1,000 in Tesla in 2011, that money would have grown to over $200,000 right now (and that's because Tesla has grown exponentially as a company over the years).
You can get started by opening an online brokerage account with Webull, M1Finance, or Robinhood. Personally, I use Webull to buy full shares of stocks and use Robinhood to buy fractional shares. For example, if I have "coffee money" I didn't spend, I'd throw it at Robinhood. Then, any extra income I make from my side hustles all go to Webull.
---
Get 2 free stocks if you sign up for Webull here.
Get a free stock from Robinhood ( worth up to $300) if you sign up here.
---
5. Become an Instacart or DoorDash Driver
Delivery driver jobs have risen in popularity during the pandemic. People are scared of going out, so they'd rather do everything online, including buying food and groceries. And so, delivery services, such as Instacart and DoorDash have become even more in-demand.
Full-service Instacart shoppers do both the shopping and delivery of grocery orders, so you need to have a car to apply. You can set your work schedule as you see fit, so you can easily insert this gig into your lifestyle. As for income, Instacart guarantees $7 to $10 minimum for full-service shoppers. The actual rate could vary depending on the number of orders and tips from customers.
DoorDash is another delivery service company that provides a flexible side-job for delivery drivers. When you accept an order, you go to the restaurant, pick-up the customer's order and deliver them to the customer's address.
DoorDash provides a guarantee of $2 to $10, but Dashers make an average of $18, plus 100% of the tips.
Related: DoorDash Driver Review: Make Money by Delivering Food
---
6. Become a Dropshipper
Dropshipping is an excellent business model for anyone who wants to run an online business, but without the stress of logistics and inventory. With dropshipping, you sell your products on your store and process the orders. Then, you hand over the reins to your chosen platform. Your source will then ship the orders to your customers.
You don't need to be a seasoned entrepreneur to start dropshipping and you don't need to break the bank for upfront investment.
Some drop shippers have become successful with this model, even in the midst of the pandemic. Take Bailey Knight from the UK who started his dropshipping business a few years ago. He quit his full-time job to focus on his business. The lockdowns made eCommerce even more popular, which Bailey smartly capitalized on. Nowadays, Bailey's dropshipping business has grown into a seven-digit empire.
---
Related:
How to Make $100 a Day: 27 Creative Ways to Make Money
How to Make $500 Fast: 21 Quick Way to Make Money
11 Best Jobs that Pay $20 an Hour
18 New Ways For Females to Make Money Online (I Love #7!)
---
7. Sell your knowledge and become a coach or consultant
Your very own knowledge can be a gold mine if you know how to sell it to people who'd want to learn what you know. Yes, you can be a coach or a consultant and make money from home.
And the best thing is, all you need is your knowledge and the ability to share it with others. As a coach, you can set up one-on-one sessions or masterclasses and make money from each student. Additionally, you could write a blog and earn from ads, subscriptions, and affiliate programs.
Nagina Abdullah wrote on GrowthLab how she made $100,000 as an online coach. According to her, she wanted to help women get in shape. Nagina emphasized that success in coaching as a business is to make sure that you set yourself apart from the competition. Many people would sell the same services, so having a distinct offering will always give you an advantage.
If you are considering starting a coaching or consultancy business right now, take stock of what you most excel in. For all you know, you could be a business coach, a dating or life coach, or a personality development coach. These types of coaching have different markets and approaches, but they all prove that being an expert in something can bring in money.
---
8. Sell low content books
So, we've all heard about authors making money from books and ebooks. But what about those who are short for words but are overflowing with creativity? Well, believe it or not, they can make money too with low-content books.
Low content books are books with zero to minimal content. Some of the examples include notebooks and journals, coloring books, planners, lyrics notebooks, and blank sheet music. You don't have to be a steemed writer to become a writer of low-content books. However, you do need to know what clicks with your audience and how to sell your products.
Fortunately, you don't need to search far and wide. Amazon's very own Kindle Direct Publishing Program or KDP allows you to sell your low-content books to its millions of visitors. This way, you can focus on crafting your book, perfecting its design, and marketing it. KDP handles the printing and processing of the orders, so it's essentially a source of passive income too.
Want to learn how to get started? Check out Low Content Publishing 101 by Julie Coffman.
---
9. Sell feet pics
In case you haven't heard, but there's a real and legit business in selling feet pics, and many sellers are already making quite an income.
The truth is, many people are looking for images of pretty feet. These people may have foot fetishes, are running foot-related businesses, or are agencies or publications that need feet photos for their content. Foot pics are in great demand, and sellers are enjoying the ability to charge premium prices. For example, this woman easily earns £460 a week from her feet pics.
If you have a pair of pretty feet and would like to monetize them, you can sign up for OnlyFans, Instafeet, and Feetfinder to start selling.
---
10. Use cashback Apps Like Drop, Ibotta and Rakuten
You're probably wondering: how can I get 3000 dollars fast when I'm spending?
Well, you can always save even when you spend, by way of cashback apps.
Cashback apps like Drop, Ibotta, Rakuten, rewards you for using their services when you shop. To incentivize your loyalty, they give you a little something in return, cashback rewards.
I know it's impossible to earn $3000 in cash back in one go, but your earnings accumulate over time. I've earned over $3000 myself from using these cashback apps from grocery and online purchases I needed to make anyway. Here are proofs!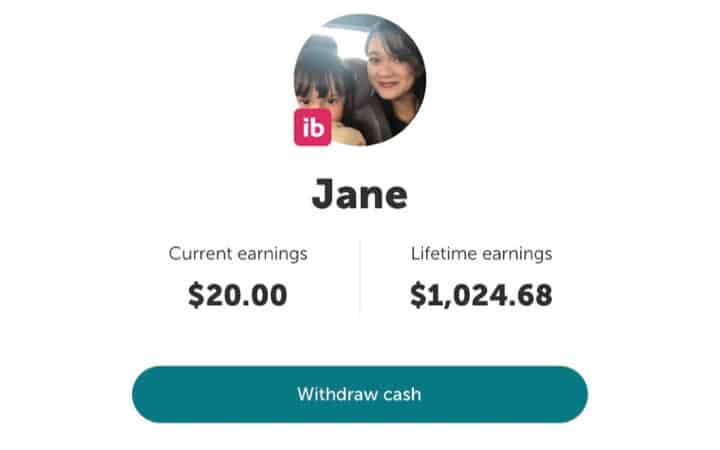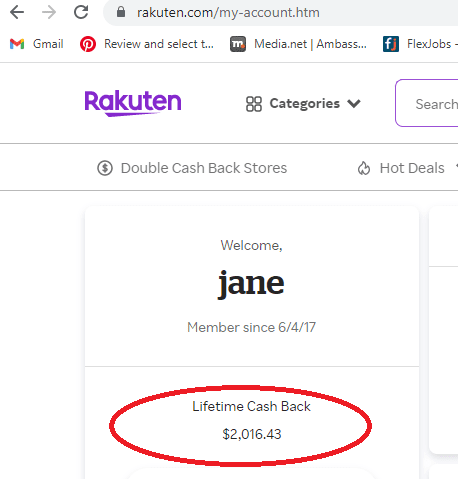 Since you were going to shop and spend the money anyway, why not do it in a way that brings you money back, right?
Drop – link the debit or credit card you use to shop with Drop and you'll earn cashback as when you shop. Importantly, you can use Drop together with other cashback apps, which means you get double the rewards! Read: Drop App Review
Ibotta – this is one of the most popular cashback apps on the market today and it's also my favorite because it pays you for grocery shopping! All you have to do is find offers from your favorite stores on the app, go shopping, and submit the receipt to Ibotta. You can also shop on the app online and you'll get cash back for eligible deals. Read: Ibotta Review
Rakuten – use Rakuten's browser extension or app when you shop online and checkout as you normally would. Rakuten will track your shopping session and reward you with cash back after. You could also shop in physical stores using the card you've linked with Rakuten to get your cashback reward. A bonus? Receive $10 FREE after making your first $25 worth of purchases by signing up here.
---
11. Cut your expenses with Truebill and Trim
Finally, let's not forget that saving money also means making money.
But some people are just not aware that they're spending way too much, especially on bills and subscriptions.
I mean, have you taken a careful look at how much you spend on cable versus how much time you spend on cable? If you were using YouTube or Netflix more for entertainment, the money you spend on cable is better spent somewhere else. Now, take a look at your gym and club memberships and see whether you're making the most of them.
Fortunately, there are tools that spot unwanted subscriptions, and even cancel them for you. You can leverage these tools to save a good amount of money each year by doing away from services that no longer serve you.
Truebill – this is a personal finance tool that scours your financial activity and alerts you of bills and subscriptions that you might want to get rid of. And if you have trouble negotiating or subscribing, Truebill has a team of negotiators who can do it on your behalf. Read my Truebill review here.
Trim – similar to Truebill, Trim is also a tool that helps you save money by getting rid of subscriptions and negotiating bills. Trim also allows you to save money in a secure account, has a debt payoff plan, and scours outage credits.
---
Related posts:
How to Make $300 Fast : 16 Easy Ways to Make Money
How to Make $100 a Day in Your Spare Time in 2022
Final Thoughts
You might think that three thousand bucks is a lot of money, and it will take time and effort to come up with it. I thought of the same thing, too, until I discovered the many money-making ideas I recommend on this blog and started putting in the effort.
Fortunately, you don't need to stick only to only one extra income idea when you can earn from many ways at the same time!
Which of these side hustles do you use to make 3000 dollars fast? Let's connect in the comments.