Are you asking yourself, "What skills can I learn to make money?" What are the best high-income skills to learn without getting a college degree?
Well, you have found the right post! Today, I am going to share some of the best high-income skills you can start learning right now to make money online and increase your income.
As you may already know, I am all about finding flexible money-making ideas on this blog to help people like yourself make money without investing a humungous amount of money. I always believe that you don't always need to be a lawyer, a surgeon, or a CEO of a company to make big bucks.
Because believe it or not, there are so many high-income skills you can learn today and make money from without getting a college degree.
Want to learn more? Read on!
---
Best Online Skills That Make Top Dollar
If you'd like to make more money than the average American and have the opportunity to create your dream life, then I would suggest exploring this high-income skills list. Don't be surprised if you find out later that there are high-income skills without a degree required.
This post contains affiliate links. I may earn a small commission for any purchases made through these links at NO extra cost to you. Please read my Disclosure for more information.
1. Proofreading
If you have a keen eye for spotting errors in a written document and are able to correct them, then you could very well make an excellent proofreader.
Proofreading is a high-income skill that is also in demand in many sectors. Authors, bloggers, business owners, students, people in the academe, even big companies need proofreaders to ensure that their material is cohesive and free from errors (spelling, grammar, syntax, punctuations, etc.).
General proofreaders typically work with different types of materials, such as books, ebooks, blogs, web content, and more. Legal proofreaders work especially with legal documents and other materials that are specific to the legal industry.
Skills required: high level of English skills, attention to detail, the ability to meet deadlines, remain focused and be thorough in proofreading long documents.
Income potential: general proofreaders earn an average of $50,000 or more a year, while legal proofreaders tend to earn more. The beauty of proofreading is that you can make money from it from home or anywhere!
My friend Caitlin Pyle over at ProofreadAnywhere.com has been helping people become financially free through proofreading since 2014 — and was actually a proofreader herself before that. She has put together a free online workshop that answers all of the most common questions about becoming a proofreader, and she even shows you how to use the most popular tools used by proofreaders around the world.
Check out this workshop here while it's still FREE.
Related post: How to Become a Proofreader from Home with No Experience
---
2. Blogging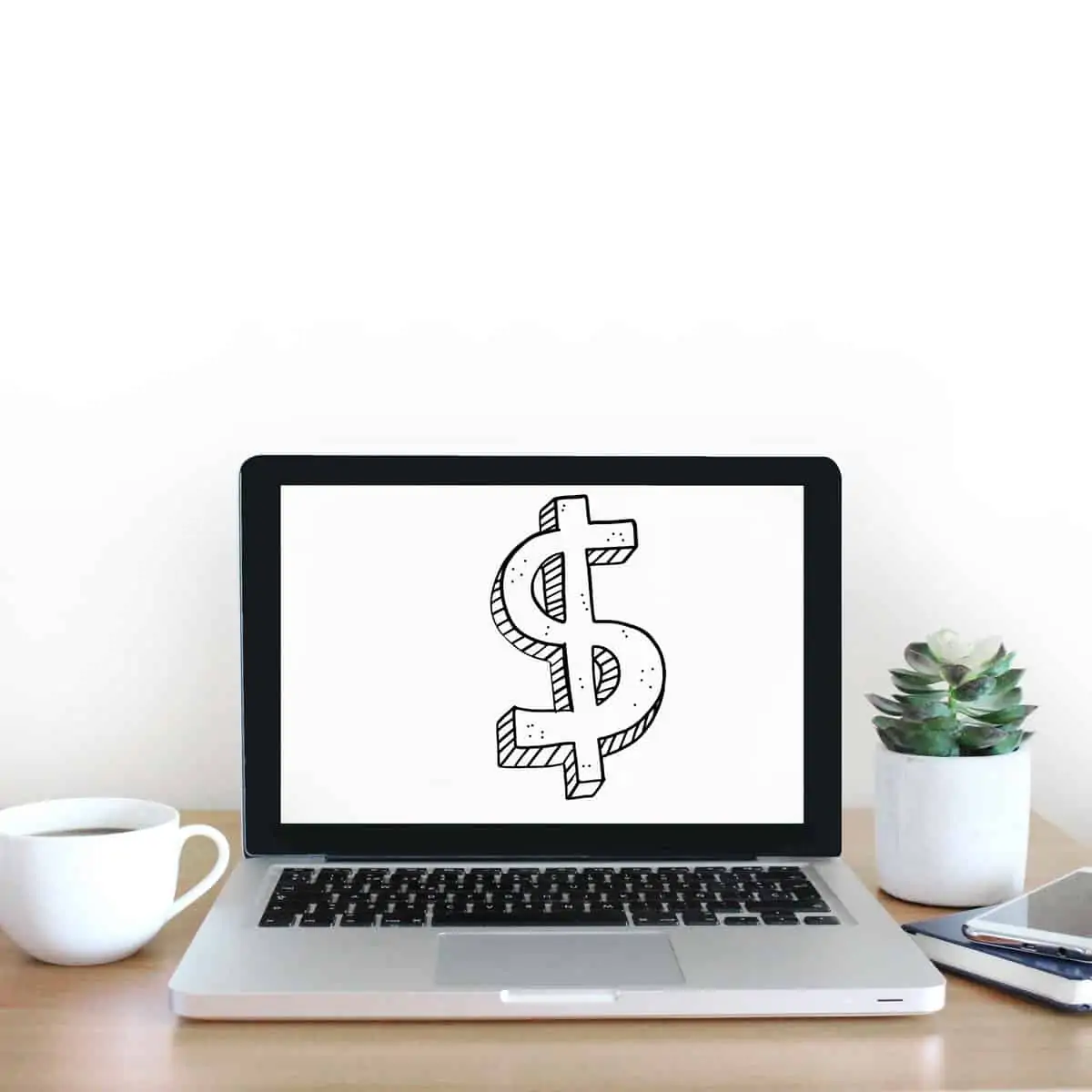 Before, blogging was just considered a hobby. But right now, blogging is a high-income skill that can bring in a lucrative income even while you're at home.
You don't need to be a great writer to make money from blogging. You just need to love writing and researching and to have some basic computer skills to get started.
What's great about blogging is that you can pretty much get started with very little investment. You'll only need a domain and hosting ( best price here + a free domain name!).
Blogs make money in various ways, such as ads, sponsored content, affiliate marketing, and more.
As you become more serious with blogging, you'd want to acquire other skills, such as networking and marketing, image editing, and some technical skills like SEO. The more related skills you acquire, the likelier it is to maximize your blog's earning potential.
Skills required: content writing, image editing, social networking, marketing, SEO.
Income potential: six digits
If you want to learn how to start a blog and make money from your new blog, head over to How to Start a Blog and Make Money in 2021. I wrote that detailed guide to help you get started even if you don't have experience with blogging! You could also sign up for my upcoming free blogging course here!
---
3. Freelance Writing
Online writing is another high-income skill that commands lucrative pay, and it's constantly on the list of high-income skills in 2020. Online writers write for the internet. They inform, educate and entertain through words. Some of the common materials online writers make are blogs, web content, articles, ebooks, and more. Writers may be paid a flat fee per word, per project, or per hour.
Copywriting, a specialized field of writing that focuses on creating materials that sell, is also highly paid. In some instances, copywriters are not just paid a flat rate, but also a percentage of the sales from their copies.
Skills required: top-notch writing skills, ability to research, meet deadlines, network, and handle criticisms
Income potential: writing income vary depending on field and specialization, but many make five to six digits from it.
You don't need a degree to become a well-paid freelance writer but good training might help you succeed faster. Holly Johnson, a 6-figures freelance writer, has free introductory training that teaches the techniques she used to build her writing income to $200,000 per year!
Don't miss it because lots of people who are making a good living from writing are raving about Holly's strategies!
4. Sell on Amazon FBA
Selling on Amazon FBA is another high-income skill you might want to consider if you want to become an online seller.
Basically, Amazon FBA is a service provided by Amazon where you can send in your products to Amazon and they will store them in their distribution centers. After they receive an order for any products that you sell on Amazon, they will pick, package and ship out your items.
The beauty of selling on Amazon is that after the upfront work, your business has the potential to make passive income. You can make money while you sleep!
Basically, the concept is that you become your own online retailer by doing this. You will need to do some research to find products that are profitable and have less competition on Amazon.
For this process, you need a product research tool like Helium10 (my personal favorite) that can help you with finding great products, and keywords to use for your listing.
After you've found a product, it's time for step two which is sourcing products. The next steps would be shipping your products to an Amazon warehouse and then creating a well-optimized listing.
Then, you would also need to learn how to use Amazon advertising to get more eyeballs to your product.
As per my experience, it is possible to make thousands of dollars in sales per month on Amazon with the right product. By that, I mean products with less competition and has demand on the platform.
In my first 3 months of selling on Amazon, I made over $16,000 in sales with only ONE product. I paid $3,000 on advertising which generated over $8,000 in sales. The rest of the sales came from organic traffic.
Skills required: lots of skills are required to sell successfully on Amazon such as skills in product research, negotiating with suppliers, shipping, writing your product description, advertising, and marketing.
I learned how to sell on Amazon by taking courses. One course I can highly recommend is Amazon Ninja by Kevin David. He has free Amazon training here that will teach you how to repeatedly sell simple, everyday products on Amazon to make money.
Kevin is a multimillion Amazon seller and a successful online entrepreneur. He has helped thousands of aspiring online sellers build their own profitable businesses on Amazon.
Income Potential: This business has high-income potential. Successful sellers make millions of dollars on Amazon.
---
5. Photography
Photographers aren't just people who take photos on weddings and first birthdays. People also hire photographers for their marketing campaigns, capture images for posters and social media content. Photographers could even make passive income by selling their work on stock websites.
For me, photography is one of the best high-income skills to learn because you could make a lucrative amount of money with just one gig. Professional photographers typically invest in top-notch cameras, lenses, and accessories, but you could very well start with a decent DSLR camera or even a smartphone with almost DSLR functions.
Skills required: creativity, technical photography skills, networking, attention to detail, customer service, and marketing.
Income potential: depends on the field of photography, but according to Salary.com, the average income is $66,000.
---
6. Podcasting
If you love to talk and are excellent at carrying conversations, then podcasting is one of the best high-income skills you can make money from. Podcasts are recorded audio conversations between you and your audience, or you and your guests, and are made available for download and streaming.
Podcasters can pick and niche and talk about it. For instance, if you are a savvy traveler, then you do a podcast show on anything travel-related. This means you can talk about anything within your niche and appeal to an audience of travel enthusiasts. With that said, you don't need to be a graduate of a specific degree or have a certification in podcasting. You can just talk and talk, and then make money.
Pocastcasters can make money in various ways, such as sponsored podcasts, direct support from fans and listeners, affiliate content, and selling complementary products.
Skills required: speaking and interview skills, audio editing, empathy with the audience, story-telling, networking, and marketing.
Income potential: income from podcasting varies. According to The Best Media, ads in podcasts cost between $20-$100 per 1000 listeners and $500-$900 per 10,000 downloads in affiliate sales.
---
7. Bookkeeping
Bookkeeping is one of the demand high-income skills as well. Businesses, whether big or small, need bookkeepers to maintain their financial records. Bookkeepers are in charge of recording and organizing financial transactions, preparing financial reports, recording payments, and more.
Bookkeepers play a crucial role in providing business owners with a general and detailed overview of their business's financial health. Most business owners do not have the time to dwell on the nitty-gritty of these transactions, making bookkeeping a sought-after service.
Nowadays, you do not have to take up courses in accounting or bookkeeping to become a bookkeeper. Even those without prior experience can become bookkeepers by taking advantage of comprehensive bookkeeping courses available online.
Skills required: number-savvy, communication skills, tech skills, problem-solving, attention to detail, and organization skills.
Income potential: according to the Bureau of Labor Statistics, the average salary for bookkeepers is $19-$20 per hour. Virtual bookkeepers make more, commanding a rate of up to $60-$100 per hour.
If you have no bookkeeping experience though and you want to learn how to become a bookkeeper, I recommend checking out Ben Robinson's free workshop on how to start your own digital bookkeeping business. Ben, the founder of Bookkeepers.com, has already helped hundreds of people build successful bookkeeping businesses from home through his coaching program.
---
8. Virtual Assisting
Virtual assisting is another high-income skill that allows you to make money from home, (or anywhere!). Busy entrepreneurs hire virtual assistants to relieve them of specific often recurring and time-consuming tasks, such as social media management, data entry, appointment-setting, and more. While some virtual assistants specialize in providing administrative assistance, most VAs are now well-rounded and can perform various tasks.
Since virtual assisting is a broad umbrella, you may want to focus on VA services that bring in more income, such as the following:
Facebook ads
Email management
Social media management
Ghostwriting
researching
Marketing
Product research for Amazon sellers
Presentation creation
Customer support
Graphic design
Skills required: high level of communication skills (written and oral); tech-savviness; organization and management skills; ability to decide and instill self-discipline, and the eagerness to keep learning.
Income potential: income for VAs vary depending on skills and experience. According to Glassdoor, VAs can make around $10-$40 per hour. Well-paid VAs though make $50-100 per hour!
---
9. Online or Digital Marketing
We're living in a world that's highly reliant on the internet, so it's no surprise why online marketing is one of the top high-income skills to learn that makes money in 2021 (and beyond). Online marketing is a massive umbrella with several sub-categories under it, such as:
Content marketing – using various content such as text, graphics, and videos to stimulate an audience's interest in a brand and its product and services.
Email marketing – using email as a medium to win new customers and connect with existing ones.
SEO – using search engine optimization strategies to increase a brand's traffic and visibility by making content optimized for searches.
Social media marketing – using social media as a platform for customer engagement, increase leads, and drive more sales.
Digital marketing can be highly specialized, such as focusing on Pinterest management or Facebook ads. So if you want to be successful in this job, you want to learn the basics and foundations of digital marketing, and then specialize in a niche that you enjoy and are more skilled in.
Skills required: tech-savviness, eagerness to study and learn digital trends, ability to acquire new skills, analyze data, and project management skills.
Income potential: Most digital marketers work on a freelance basis, allowing them to juggle one or more clients simultaneously. Digital marketers can easily make five to six-digit incomes.
---
10. Coaching or Consulting
If you're an expert in something, you could take advantage of that and make money through coaching or consulting. Private individuals and business owners often hire coaches or consultants to access expert-level advice, and these people are willing to pay the price, even if it's a premium.
What makes coaching or consulting one of the best high-income skills is that you already have something in you that you can market. You're basically capitalizing on your expertise and experience to make money. Professional coaches aren't just mentors. They provide valuable support to their clients and help them realize their goals.
You can offer coaching services entirely online, or you could do in-person sessions with your clients (or a combination of both).
Skills required: strong communication skills, networking, marketing, empathy towards clients, listening skills, and the ability to provide inspiration.
Income potential: income for coaches and consultants vary depending on the field of specialization and demand. Many coaches make five to six figures of income per year.
11. Selling Online Courses
If you want a more passive way of earning an income from your knowledge, you can sell online courses instead of consulting. Selling online courses can be lucrative. Lots of online gurus have made millions of dollars from teaching what they know.
You will need to know how to put together an online course that people will buy. It doesn't have to be anything fancy, but it should be informative and thorough enough for people to feel like they're getting their money's worth when they purchase it.
Personally, I have spent from a few bucks to over a thousand dollars on a course, so yes, this route can be lucrative if you have valuable knowledge that people would pay for.
For example, you can teach specialized skills such as search engine optimization, social media marketing, or graphic design. There are even courses for things like how to become a chef, how to invest in the stock market, or how to play the piano.
You can create online courses on platforms like Teachable, Thrivecart, and Clickfunnels.
Required skills: the required skills are your expertise, some writing and teaching skills. But remember that creating your course is one thing, marketing is another. So to become a successful course creator, you got to learn some marketing skills as well.
If you want to learn how you can turn your knowledge into profit by selling online courses, I highly recommend checking out this free webinar on selling courses by Kevin David.
Aside from being a successful Amazon seller, Kevin is also a successful course creator. He has taught online entrepreneurs how to sell on Amazon, how to use Facebook ads to earn a full-time income from home, and more.
Income potential: income for online course creation vary depending on the field of specialization and demand. It's possible to make five to six figures of income per MONTH with one or multiple online courses.
12. Software Development
Software developers are among the highest-earning workers today with an average salary of $92,560 per year. This is even expected to rise by nearly 30 percent over the next five years.
Software development involves designing and coding software for application development.
Some of the industries that will actively seek out candidates with these skills include finance, insurance, retail, manufacturing, telecommunications, and entertainment.
Required skills: .NET, C# Programming Language, SQL, JavaScript, and more.
Software development skills can be learned at school or in training programs.
Income potential: According to Payscale, the average base salary of software developers is $73,201 but lead software engineers make over $120,000.
13. Web Design
Web design is another one of the high-income skills that are in demand these days.
A web designer is a person who designs and builds websites. This person will create the visual layout, color, and text of a website. They are responsible for its aesthetic appeal as well as how easy it is to use.
Some web designers also help maintain the website for their customers after it is completed.
Required skills: A web designer must be familiar with HTML coding and must also know their way around Photoshop or another graphics program.
Fortunately, you don't need to go to college to learn web design. You can learn web design online or through special training programs.
Income potential: The good thing about web design is that it is scalable. You can handle multiple clients and make a really good business from it.
However, if you work for companies, the average base salary for web designers is $52,296 and the average base salary for senior web designers is $72,679.
---
Final Thoughts
Learning these skills could be your golden ticket to a life you've always wanted. This list of high-income skills is in demand, not just right now, but also in the foreseeable future.
Fortunately, you can learn most of these high-income skills. The internet has a slew of resources you can take advantage of, from YouTube videos, to free and paid training and classes. You may also get a mentor to give you practical tips in honing your craft.
What high-income skills do you wish to learn? Let's connect in the comments.