Want to learn how to make money on OnlyFans as a content creator? This post is for you!
As a blogger for over 3 years, I can attest that there is real money in creating content.
But creating content on a blog, YouTube or Instagram is not the only way to make money as a content creator. There are also platforms, such as OnlyFans, that you can leverage to monetize your content.
OnlyFans may have built quite a reputation for its adult content, but this is not all there is to it. Regular people who have amazing content to share can use this platform to make money. Even celebrities use OnlyFans to grow their following and widen exposure.
So, if you're excited to learn about how to earn money on OnlyFans, then you should keep reading.
---
Disclaimer: I am not a member or an affiliate of OnlyFans. It's been my life's mission to help you find ways to make money doing what you love. In line with this goal, I write about opportunities, jobs, or companies. This post has been researched with information or testimonials available on the internet. Any conclusion drawn in this post is entirely my own.
---
What is OnlyFans?
OnlyFans is a social media platform that allows content creators to make money from their original content by having their fans and followers pay for a monthly subscription costing between $4.99 to $49.99.
OnlyFans is a relative newcomer compared to social media giants like Facebook and Instagram, but its popularity exploded rapidly during the last two years.
As lockdowns were imposed in place at the beginning of the pandemic, people had more time in their hands to explore the platform.
Celebrities like Bella Thorne and Cardi B drove OnlyFans' popularity even more in 2020, and it didn't take long for content creators to realize that OnlyFans has a lot of money-making potential outside of the subscriptions.
Right now, OnlyFans has made numerous OnlyFans creators somewhat richer. According to Followchain, OnlyFans recorded over 85 million users and 1 million content creators as of January 2021.
How Much Money Do You Make on OnlyFans?
If there's one thing that's clear here, it's that there's money to be made from OnlyFans.
According to Influencer Marketing Hub, OnlyFans has paid out over $2 billion to OnlyFans creators as of November 2020. This just means that OnlyFans is not merely for fun and socialization like TikTok. It was built and designed primarily to be monetized.
So when you start an OnlyFans account or page, you should start thinking of it as a business.
But how much do OnlyFans creators really make?
According to the best estimates available, the average earning of OnlyFans creators is around $180 a month. Sure, $180 is not a paycheck replacement. You can't quit your job with this income and go full-time on OnlyFans.
But if you nail how OnlyFans work, and perfect your "business," your income could be multiple times than the average.
OnlyFans Top Earners
Let's take a look at some of OnlyFans' successful content creators:
Blac Chyna – this social media and TV personality reportedly make $20 million a month from her OnlyFans account that costs $16.99 to subscribe.
Bella Thorne – she charges a $9.99 subscription fee and broke the record for earning $1 million in only 24 hours.
Cardi B – she charges the least subscription fee ($4.99 a month), but she managed to make $8 million a month on OnlyFans.
It's a long shot to start making millions on OnlyFans as quickly as these celebrities did. Plus, these people already have a solid following on other social media platforms, which means they didn't have to market themselves from scratch. But it still goes to prove that OnlyFans is gaining so much traction as a platform for content creators.
While OnlyFans is hugely popular for its adult content, it can also be home to wholesome niches, such as music, gaming, health & fitness, food & cooking, travel, lifestyle, beauty, and more.
Related:
---
How Does OnlyFans Work?
The platform works by allowing creators to post exclusive content, and having those content accessed by their fans by paying for a subscription. Creators can set a subscription rate from $4.99 to $49.99. Apart from subscriptions, creators may also create exclusive content which their fans can view after paying a one-off fee.
However, keep in mind that you will not get all your income. OnlyFans will take a 20% cut from your earnings and you can keep the 80%.
Since OnlyFans is largely uncensored, don't be surprised to see a lot of adult content here (but I'll tell you again that there's more to this platform than adult content).
That being said, content creators need to be at least 18 years old and present a government-issued ID for validation.
You can post a wide variety of content on OnlyFans, from photos, videos, even lives. And to generate more income, you need to get more subscriptions. So, being a little business-savvy will truly help you run a successful OnlyFans account.
Signing up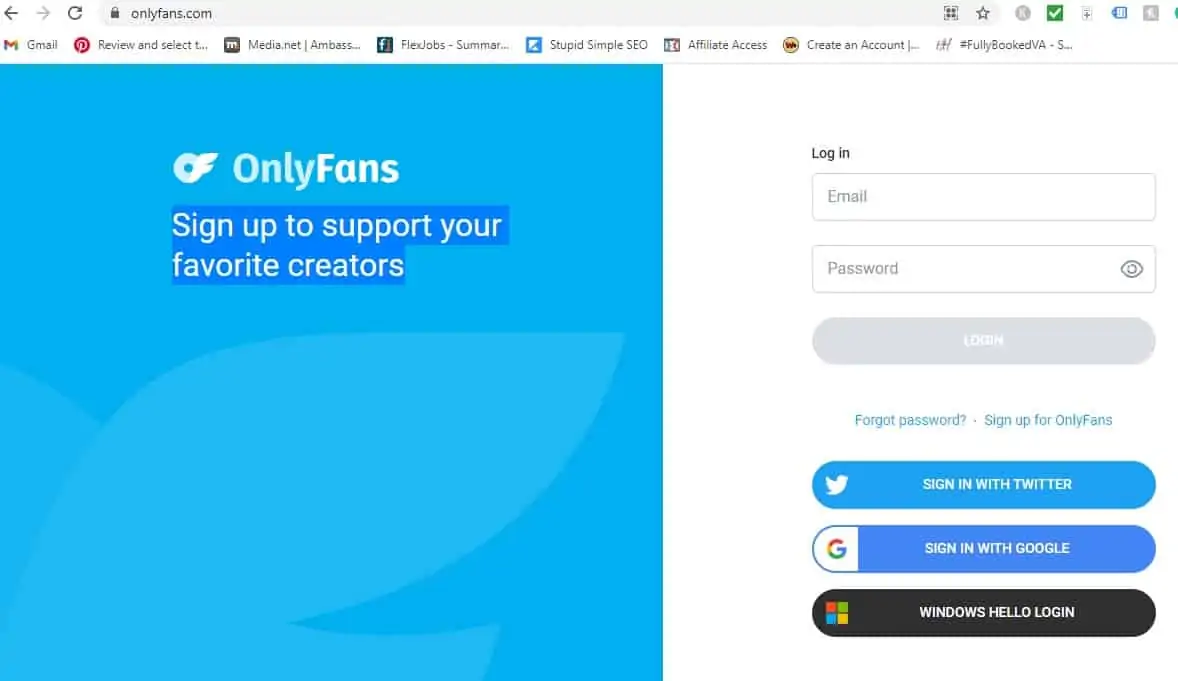 Creators can set up OnlyFans accounts for free. Just head over to OnlyFans' homepage and click sign up.
You can opt to use your Twitter account, email, or Hello Windows login. Check your email for the verification message OnlyFans sends you. Click on the link to get your account verified.
Setting up your profile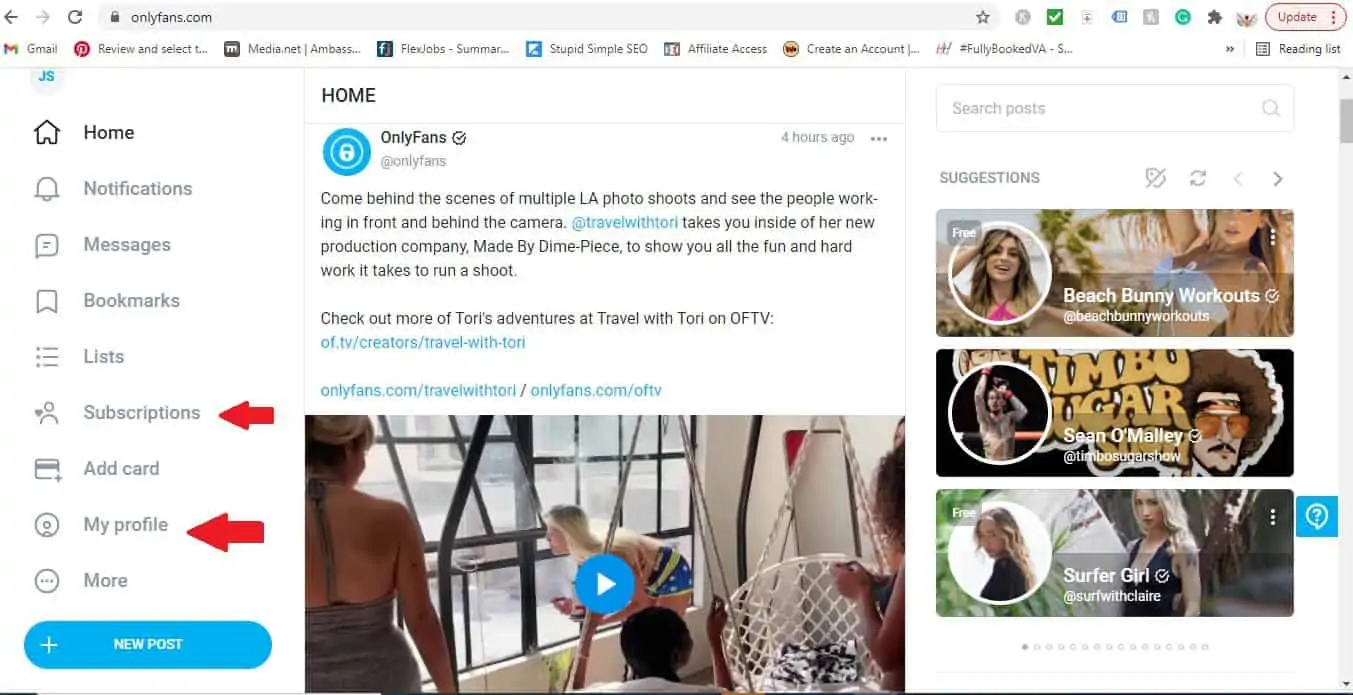 Having a polished, well-thought-out profile is important in succeeding on OnlyFans. So when you set up your profile, use a cover image and profile photo that reflects who you are.
Write a catchy bio. The "About" section is where you sell yourself, so make sure this space counts. Write a creative description of yourself and what your fans can expect from your OnlyFans account. You only have 1000 characters to create a compelling bio, so write one that sounds friendly without beating around the bush.
It is also important to use a memorable username, as it will also automatically become the extension of your OnlyFans URL. If you think of OnlyFans as a business or an extension of your business, then it's best to use the same username handles that you are already using on other social media platforms.
Linking your bank information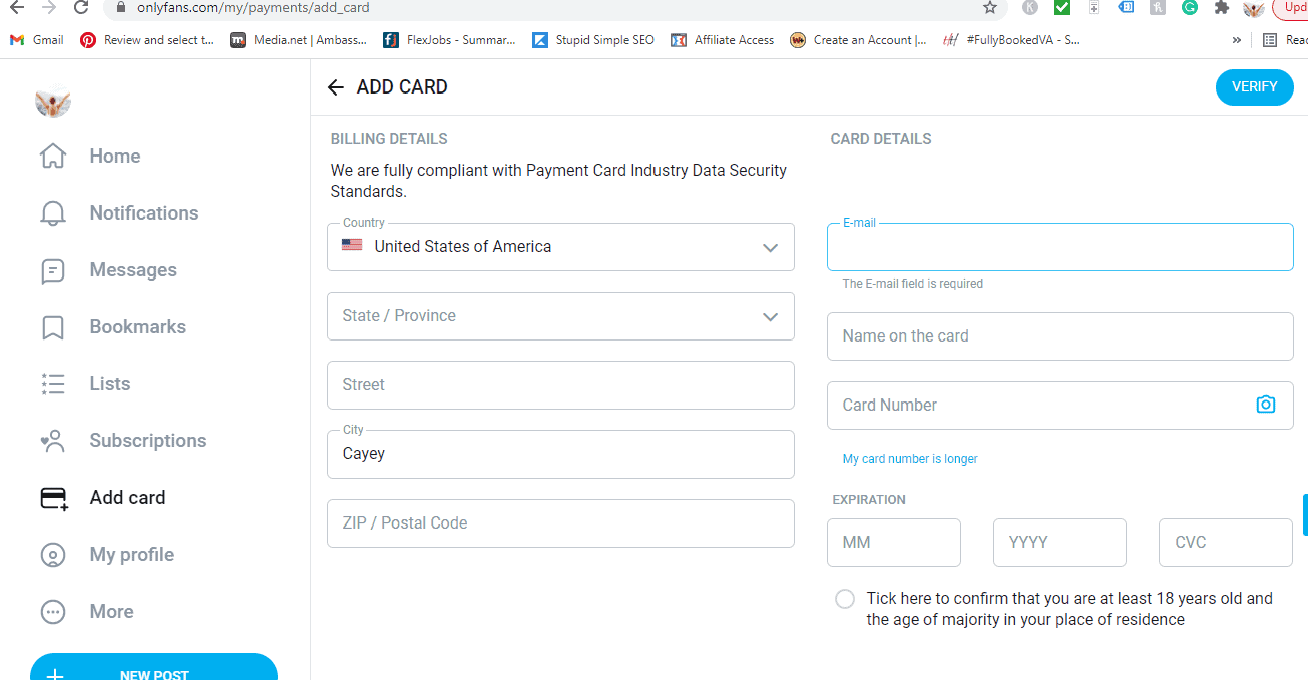 The only possible way to get paid by OnlyFans is to provide your financial information. Provide your bank account information under Subscription Price >> Add Bank. Double-check when you enter your data to prevent any mishaps or delays in your verification.
Unfortunately, OnlyFans does not support PayPal and other similar financial services at this time, so keep that in mind.
Verification
To make sure that you are who you say you are, you have to submit a valid photo ID to OnlyFans, such as a passport or driver's license. Take clear photos of your ID, after which, you need to take a selfie holding said IDs.
After submitting your IDs for verification, you now need to answer a couple more questions. Once complete, submit your account for approval. It can take up to 72 hours to receive OnlyFans' stamp of approval on your account.
Setting up your subscription price
OnlyFans creators primarily make money from subscriptions, so this part here is crucial to your earning potential.
OnlyFans allows you to set your subscription price between $4.99 to $49.99 a month. So the minimum subscription rate is $4.99.
Before you set your subscription price, though, take a look around OnlyFans and see what other creators in the same niche are charging to get an idea of a competitive price. Set it too low and you might miss out on earning potential, set it too high and you might scare away potential customers.
Also, keep in mind that OnlyFans will take away 20% of your income.
Creating different types of content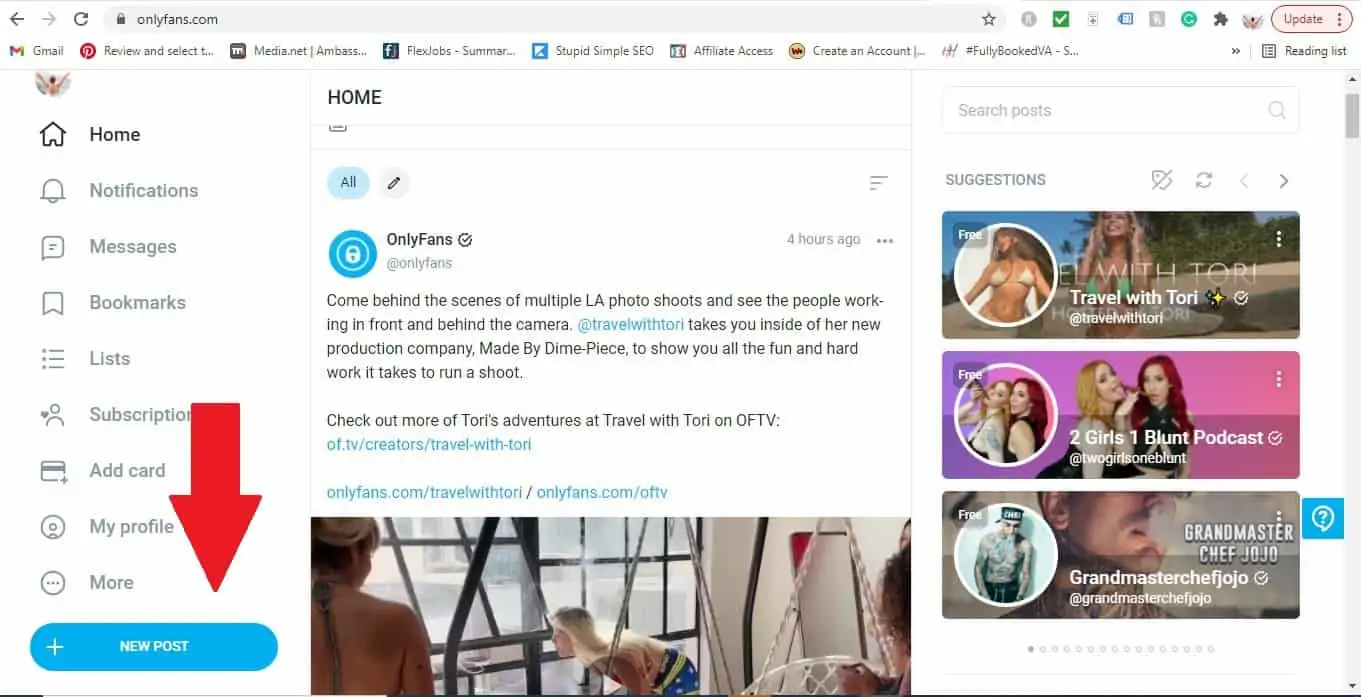 OnlyFans offer so much flexibility when it comes to content, so it's sure to cater to the needs of various creators. You can post texts, photos, and videos on your account. Additionally, you can create various types of content, ranging from makeup tutorials, cooking recipes, workout sessions, and many others. Almost any content that can help you sell your products/services are allowed on OnlyFans unless they are defamatory, fraud, or entice illegal acts and violence.
Getting followers
Now that you have your OnlyFans all set up, you want to start getting followers. There are several ways you can do this, such as by cross-promoting with your other social media accounts, promoting your account in forums, including your OnlyFans link on your newsletters, and collaborating with other creators.
How Do You Make Money on OnlyFans: Top Monetization Strategies in 2022
Now we get to the juiciest part: how to make money from your OnlyFans account. There are a couple of ways you can monetize OnlyFans, ranging from subscriptions, tips, referrals, PPV content to fundraising.
1. Make Money on OnlyFans Through Subscriptions
The first and most accessible way to make money off OnlyFans is through subscriptions. When you first set up your OnlyFans account, you will be asked to set your subscription rate. The default setting is free, but you'd want to name your price if you seriously want to make money on OnlyFans.
You can charge your video content viewers a monthly subscription rate of anywhere between $4.99 and $49.99 a month. If your followers want to get access to your exclusive content, they will have to pay the subscription price. For me, this is a beautiful pricing model because you get to estimate how much you can actually make each month.
For example, if you have 50 fans who are paying the least monthly subscription cost of $4.99, then you'd have $249.5 a month. But because OnlyFans take out 20% off your earnings as a commission, you'll actually earn $199.6/month.
You can adjust your subscription rates as you deem fit. You may also offer promotional bundles and discounts to further entice fans to pay for your account. For instance, you may give a 20% discount for fans opting to subscribe for three months.
2. Make Money on OnlyFans through Tips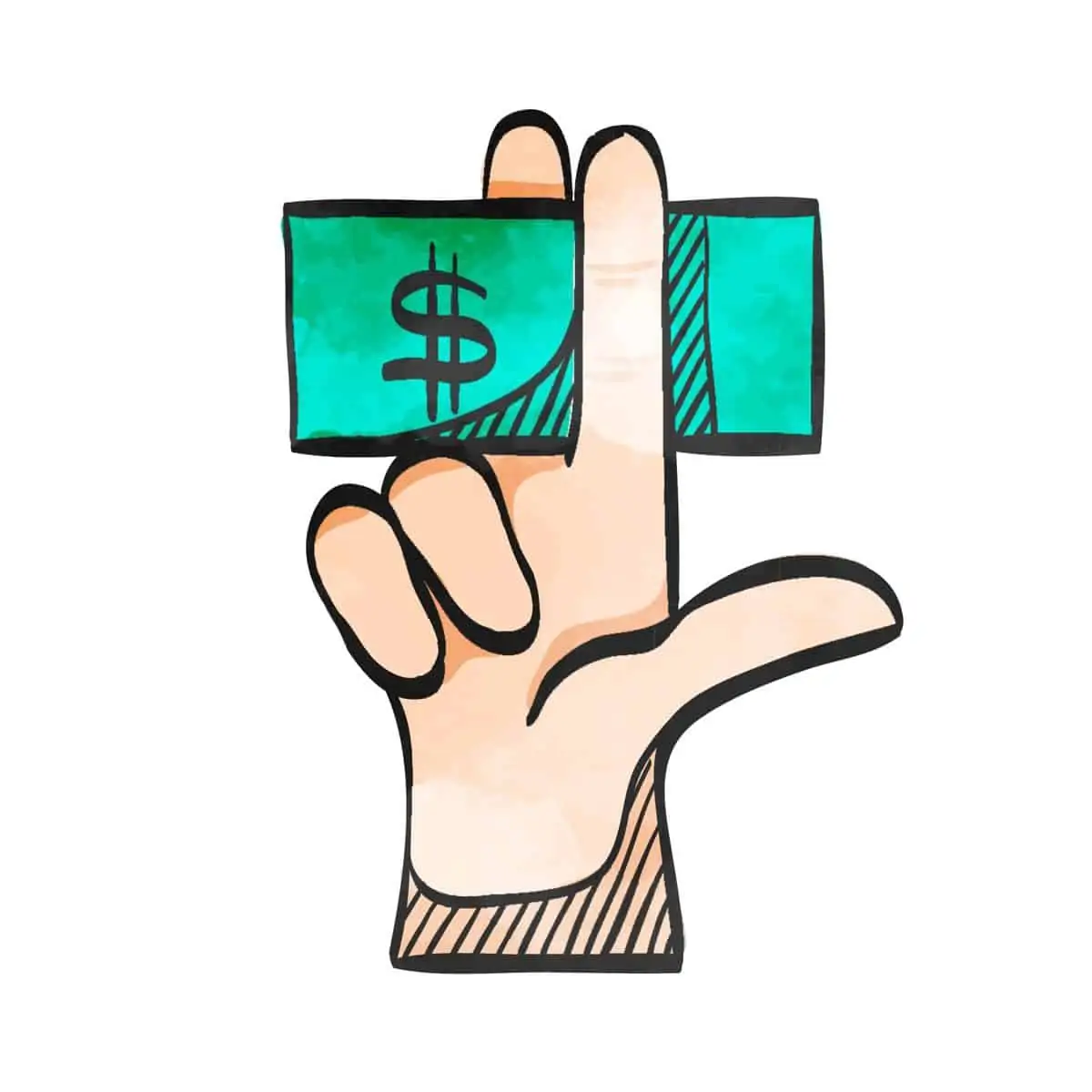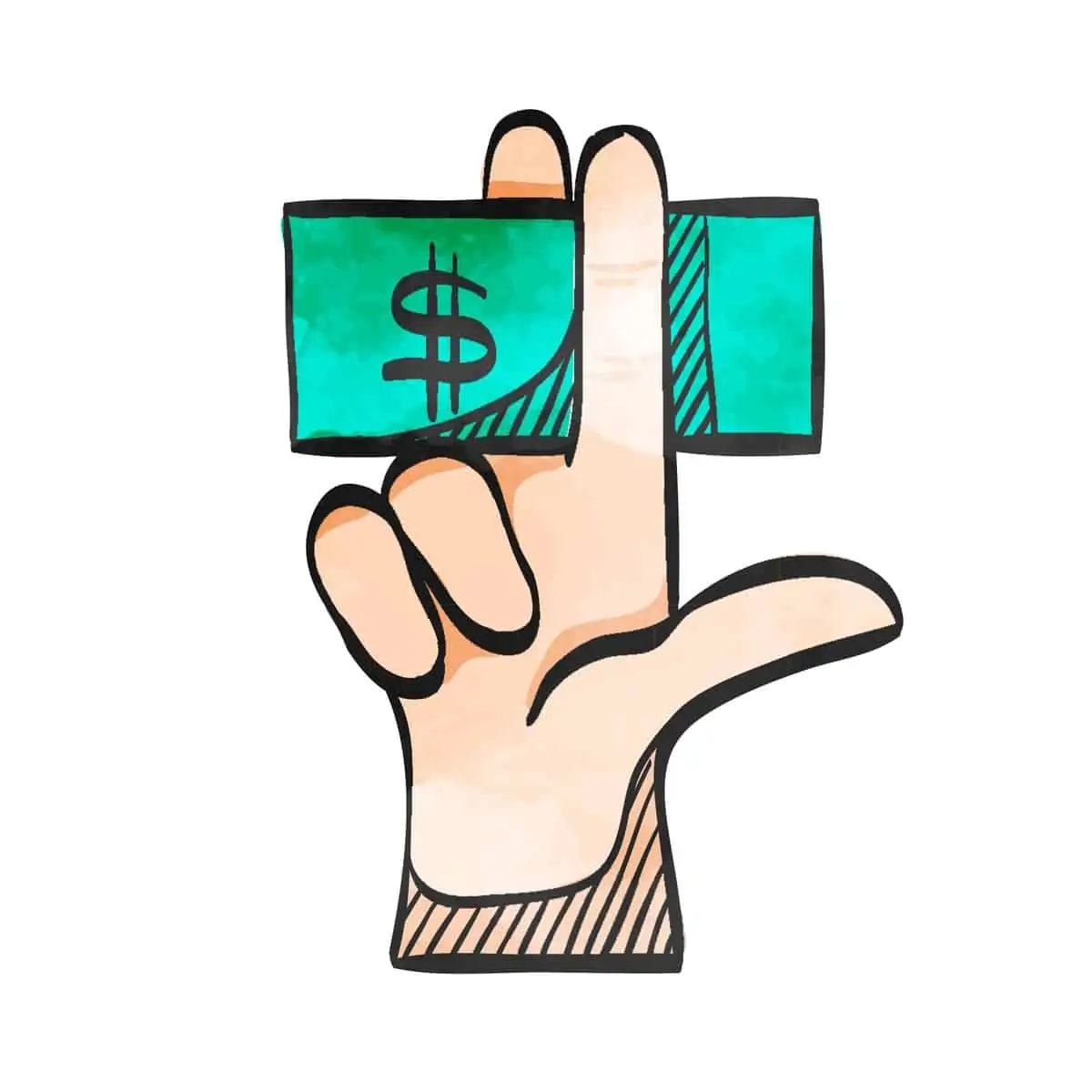 You can also make extra money on OnlyFans on top of subscriptions through tips. When fans like your content, they have the option to tip you in private. You can outright ask for tips if you like, but it's always better to put out wonderful, valuable content so that fans give you tips willingly.
The tipping feature is available for everyone on OnlyFans, but you need to have at least five published contents to use it. Fans can tip on your videos and posts, but it's up to you if you want fans to see how many tips you were getting.
You may also receive tips as you are doing live streams, or fans can send you tips through private chats.
3. Make Money on OnlyFans through PPV Content
PPV content or paid content are exclusive content that costs money for your fans to access. You can post a sneak peek of PPV content on your wall or through direct messages, and if your subscribers would like to see the full-length, then they'll have to pay the cost first. This can work extremely well if you have a free-to-follow account because fans no longer have to pay for monthly subscriptions.
Running a successful PPV content campaign depends on how well you advertise your content and of course, the quality of the content itself. Your fans must find value in your PPV content to make their payment worth it.
PPV may also come in the form of fan-requested content. A fan may ask you to create very specific content, which you can charge at a premium price. Only the said fan can have access to this content, which will only be available once he or she pays up.
4. Make Money on OnlyFans Referrals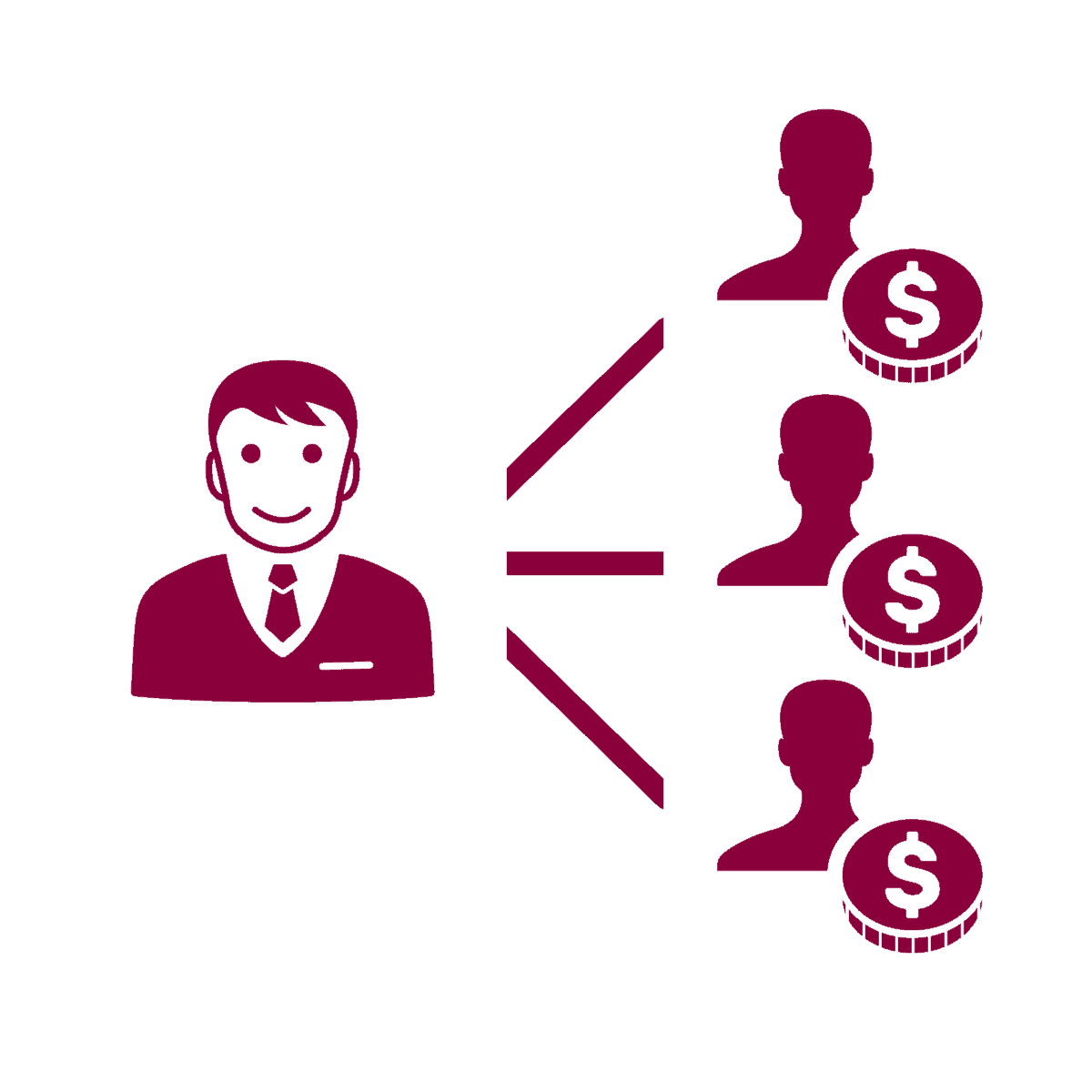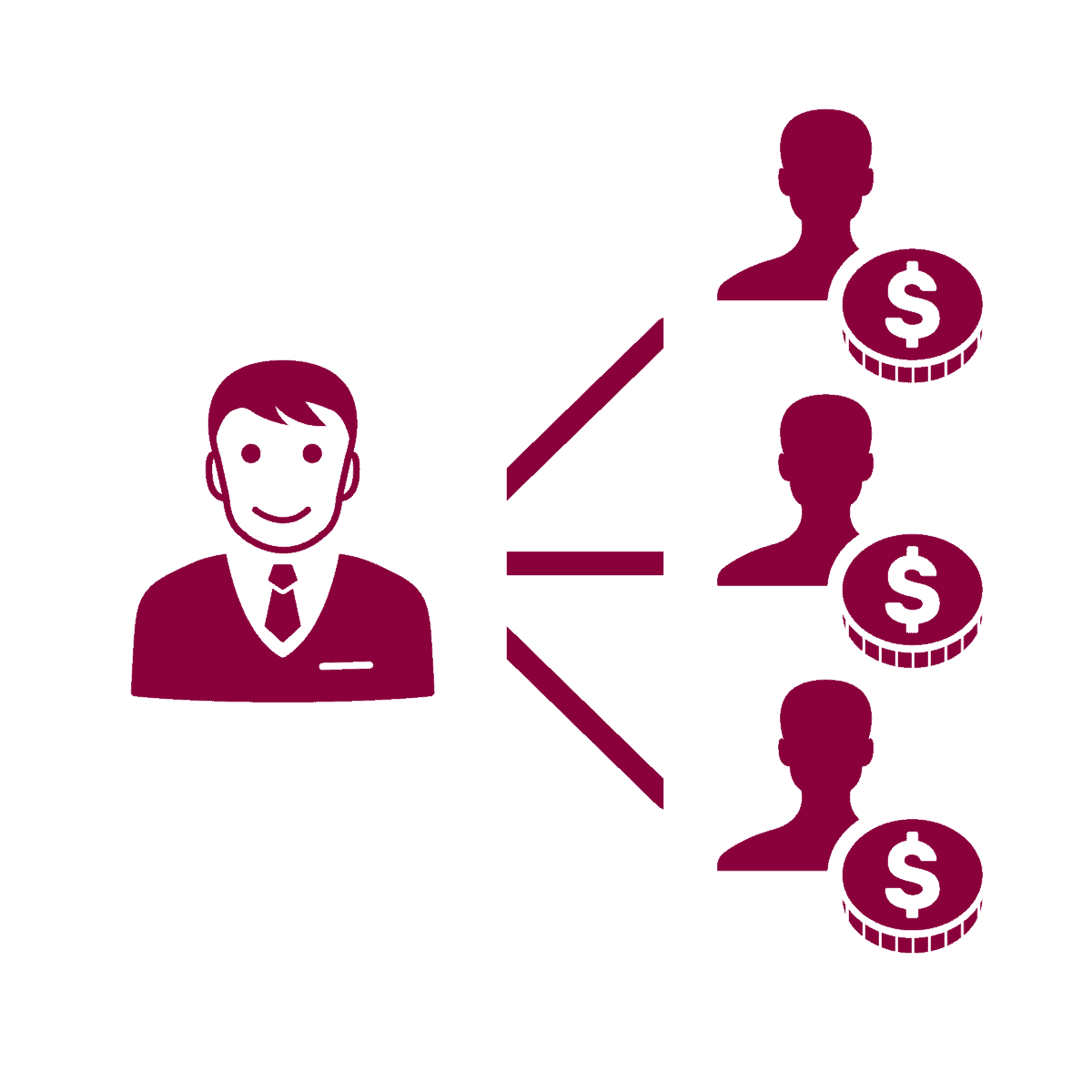 Another awesome way to make money from your OnlyFans is through its referral program. And let me tell you, OnlyFans' referral program is unique compared to other social media platforms.
It works by inviting non-OnlyFans users to join the platform. When your referred friends sign up and make money from their accounts, you get a 5% cut of their first year's earnings up to the first million earned by the referred creator.
Originally, OnlyFans pays a 5% referral bonus for life for every creator successfully referred to the platform. But as more people are enticed to join OnlyFans, the company has decided to put a cap on its referral bonus.
How to Cash Out Your OnlyFans Earnings
Let's say you've made your first couple of dollars from your OnlyFans account. Now what? How do you transfer that income into cold cash?
Right now, the only way to withdraw your OnlyFans income is through a bank transfer. All your earnings are initially placed into the "pending balance." After eight days, the earnings will be transferred to your "current balance," at which point, you can already withdraw to your bank account.
Creators can opt between OCT Direct Transfer or International Bank Transfer. With OCT, you can transfer your current balance of at least $20 to a VISA account, which will be processed in one business day. On the other hand, you can transfer to any bank account if you have at least $200 in your current balance via an International Bank Transfer. Processing of International Bank Transfer is typically within 3-5 days.
How to Start Making More Money on OnlyFans: Getting More Subscribers
Getting people to subscribe to your OnlyFans account is the first way to make money from OnlyFans. But because your account is set to private and its content are only accessible when a fan pays a subscription, you must be creative and strategic in reining subscribers in.
Here's how you can get the word out that you're on OnlyFans:
Funnel fans from your other social media accounts
If you are already established in other social media platforms like Facebook, Twitter, Instagram, and YouTube, you could entice your followers to check out your OnlyFans page too.
Give them a sneak peek of the content that you offer on OnlyFans, and make sure it's content they won't get in your social media accounts. By giving them this sense of exclusivity, fans feel that signing up and subscribing to your OnlyFans account is worth it.
Post on Reddit
Reddit has an amazing community of users of almost every niche, so linking your OnlyFans here is a good strategy to get new followers. But you have to tread lightly here because most people on Reddit come to the platform to discuss ideas.
Announce it on your newsletters
If you have a blogging community you regularly send newsletters to, now is the time you let them know that you're on OnlyFans as well. Make sure to include a link to your profile, what your subscribers can expect from you on OnlyFans, and that you're excited to see them there. These people in your email list subscribed to you for a reason, so there's a good chance that they'd check you out on Onlyfans too.
Collaborate with other OnlyFans creators
If you know someone on OnlyFans who is in the same niche as you are, hit him or her up with an invite to collaborate. You might do live streams or create content together. The beauty of this setup is that you can capitalize on the other creator's fan base so it's easy to find people who'd be most likely to be interested in your content.
Is OnlyFans Safe?
With OnlyFans' massive reputation for adult content, it's only fair to ask: is OnlyFans safe?
And the short answer is yes.
OnlyFans has a two-step verification process in place to make sure that only you have access to your account. Additionally, you can check the previous login sessions to see if there's any suspicious activity going on. You can report such activities to OnlyFans' customer support department.
Some creators are not very keen on revealing their real identities, so they are allowed to use fake names. You can also prevent your content from being stolen by putting watermarks on them. Also, OnlyFans does not allow screenshots, so if someone attempts to steal content from you through screenshots, the screen will only render a blank dark page.
It also follows that you use a strong password, never give away your log-in credentials to others, and employ all the layers of protection available.
How To Make The Most Money on OnlyFans: Tips and Tricks
Here are more amazing tips and tricks to help you make the most money on OnlyFans.
Tease your audience (even those on other social media platforms). Whenever you have content to post on OnlyFans, you must give a teaser, not just on OnlyFans but on other social media sites as well. It can be in the form of a blurred photo, a very short clip, or a mysterious announcement. This helps convert your fans to paying subscribers on OnlyFans.
Give discounts. You can give both new and existing subscribers discounted rates from time to time and set an expiration date to give them a sense of urgency to subscribe. But don't overdo the discounts and promotions as it may feel unfair to those who have paid the full price.
Engage with your fans. Fans feel thrilled to engage with their favorite creators, so make sure to give them time by replying to their comments and responding to direct messages.
Invest in equipment. As you generate more money on OnlyFans, put some cash aside to upgrade your equipment. Using a better camera, lights and audio equipment gives your fans the impression that you truly care about the content you put out before them.
Related:
Under the Table Jobs: 22 Quick Ways to Make Extra Money
---
Easy Ways to Earn Some Extra Cash!
Swagbucks pay PayPal cash or gift cards when you answer surveys, watch videos, shop, or play games online! Sign up with Swagbucks and get $10 FREE!
Shop online using Rakuten to earn cash back! This app has paid me over $2000 in cashback and bonuses! Get $10 FREE after making your first $25 worth of purchases through Rakuten! Check it out here.
Earn some cash when you answer consumer surveys using MyPoints! Receive $5 FREE for signing up here.
Make money by watching videos, taking surveys, and shopping online using InboxDollars. Receive a $5 sign-up bonus here.
Scan your grocery receipts and make money from them using Ibotta. Ibotta will give you $10 FREE for signing up through my link! This app has paid me over $1,000 from our weekly grocery purchases. Grab your bonus here!
Related:
OnlyFans FAQs
What is OnlyFans Used For?
OnlyFans is used as a social media platform where a creator provides valuable content to his or her audience. But its most distinct feature is that creators can make money in different ways — subscriptions, tips, referrals, and PPV content, making it a leading platform for making money.
Is it easy to make money on OnlyFans?
Like almost everything in life, making money on OnlyFans takes time and effort. You need to plan your content, market them, get more subscribers, and the cycle repeats. But the best part is if fans truly appreciate you and what you do for them, they can subscribe or tip you with just a click on a button.
How Do I Become Famous on OnlyFans?
Perhaps the best way to become famous on OnlyFans by marketing yourself as someone who's great at what he or she does. You can leverage your existing social media community and start promoting your OnlyFans account there.
You can also run promos to entice more people to subscribe to you. But at the very core of it, valuable content that's worth your fans' money will always be your biggest tool towards fame on OnlyFans.
How to Make Money on OnlyFans Without Showing Your Face?
You can make money on OnlyFans without showing your face. You don't even have to use your real name. But it always depends on the material you want to create. For instance, if you are doing a makeup tutorial, you can use another model instead of putting makeup on yourself. If you're doing a cooking demo, you can focus on the ingredients and process, instead of taking a wide shot that would show your face.
How To Make Money on OnlyFans With Feet?
Onlyfans has become one of the premier destinations for people making money by selling feet pics. If this is your kind of hustle, you can create an OnlyFans account featuring photos and videos of your feet, and inviting paying subscribers to join your account. You can earn from subscriptions and tips. Always take note of customer requests because those are good opportunities to charge a premium on PPV content.
If you want to learn more about making money selling feet pics on other platforms, check out my Instafeet and FeetFinder reviews.
Can you make money on OnlyFans without a following?
Whether you don't have any followers to start with or you wish to remain anonymous, you can always make money on OnlyFans without a following. But it would take some real effort. You can create a separate Twitter and/or Instagram account which you can use to cross-promote with your OnlyFans account. This way, you can entice people to subscribe to your OnlyFans without really revealing who you are.
Additionally, you can promote your OnlyFans to forums and communities like Reddit.
Final Thoughts
For me, OnlyFans isn't for every content creator. But if you have exclusive content that you don't want to give away to anyone, OnlyFans is definitely the platform to consider to monetize your content. You can also use the platform to cross-promote your business along with your social media accounts.
Do you use OnlyFans to make money? What is your experience like?
---
Other Ways to Make Money as a Content Creator
As mentioned, OnlyFans is not the only way to make money as a content creator. You can also make money as a content creator on Facebook, Instagram, YouTube, or your own website. Check out the following posts:
13 Real Ways to Make Money on Facebook in 2022
How to Make Money on Pinterest: 7 Best Monetization Methods
9 Instagram Business Ideas: How to Make Money on Instagram in 2022
My most favorite way to make money as a content creator is by blogging on your own website. It does not require you to show face and does not require a lot of money to start. Check out my detailed guide on how to start a blog and grow your blog to make money.