Most of us know Amazon as the ultimate destination for almost anything we could ever need. Over the years, Amazon has built a reputation as the biggest eCommerce store in the world. But did you know that there are also a lot of opportunities to make money with Amazon?
Shoutout to all grammar nerds out there! You can make money by getting Amazon proofreading jobs as well!
Yes, there are fantastic Amazon proofreader jobs that will pay you to correct grammar mistakes from home. In this post, I am going to share with you the different ways to find these so-called Amazon proofreading jobs!
How Much Do Proofreading Jobs Pay?
Proofreaders make quite a decent salary. According to the Bureau of Labor Statistics, the average hourly wage for proofreaders is $20.17 per hour or $41,950 annually.
In several instances, proofreaders are not paid per hour but per project. Longer and more complex content tends to pay more. So if you are a quick and efficient proofreader, you'll likely earn more than the national average.
You can charge higher as you gain more experience, acquire new skills and hone your craft.
What Exactly are Amazon Proofreading Jobs?
There are three main types of Amazon proofreading jobs: product listing proofreading, Kindle proofreading, and affiliate content proofreading. Let's discuss each of these types in detail to determine which suits you best.
Product Listing Proofreading jobs
Each product sold on Amazon comes with its own listing. This is the page where you'll find information about the item, including its photos, title, features, measurements, materials it is made of, prices, and more.
A well-written product listing is essential because it helps Amazon index the client's item as relevant to the visitor's query. But imagine coming up with a listing with improper capitalization, misplaced punctuations, and wrong spellings? Chances are, you would shy away from this listing and refuse to purchase the product.
What makes a great Amazon product listing?
According to Data Feed Watch, an Amazon product listing should have the following:
An optimized product title with relevant keywords
The title should have correct capitalization, abbreviations, and number of words
Properly formatted product description and use of relevant keywords
Amazon sellers are not always able to write the perfect listing, so they turn to Amazon proofreaders to make sure their listings are polished and professional. Proofreaders catch those errors and correct them, allowing sellers to publish listings that would encourage more sales.
So if you are knowledgeable in Amazon product listing, you can offer this proofreading service to Amazon sellers and make money.
Where to Learn More About Amazon Product Listing
If you're wanting to sell on Amazon but aren't sure where to start, I suggest getting comprehensive training through the Freedom Ticket by Helium 10. This is a jam-packed online course that allows you to tackle every learning curve as an Amazon seller. Part of the course is doing keyword research, optimizing listings, and understanding analytics so this course could also come in handy for Amazon product listing proofreaders.
Also, note that Amazon's market changes over time, and it's great to know that the content of this course is also updated as well to match that of Amazon's. So if you want to invest in knowledge that will take you far as an Amazon seller, even as a product listing proofreader, then the Freedom Ticket comes highly recommended.
Amazon Kindle Proofreading Jobs
Do you love reading ebooks on Amazon? Chances are, you can become a great Amazon Kindle proofreader too!
So, here's how it works. First, you sign in or create an account on Amazon. Now, download the Kindle app to your device. The app allows you to read and edit ebooks easily. You can collaborate with authors who are looking for proofreaders on the platform.
Kindle has some amazing features that make proofreading more convenient. For instance, you can use the annotation tool which lets the app annotate the text. Or, you could bookmark a page so you can easily find it later. To share your comments with the author, you could use the Notes and Highlights tools.
So, everything happens in the Kindle platform, which makes posting and finding Amazon Kindle proofreading jobs easier for both the authors and proofreaders.
Amazon Affiliate Blogs Proofreading Jobs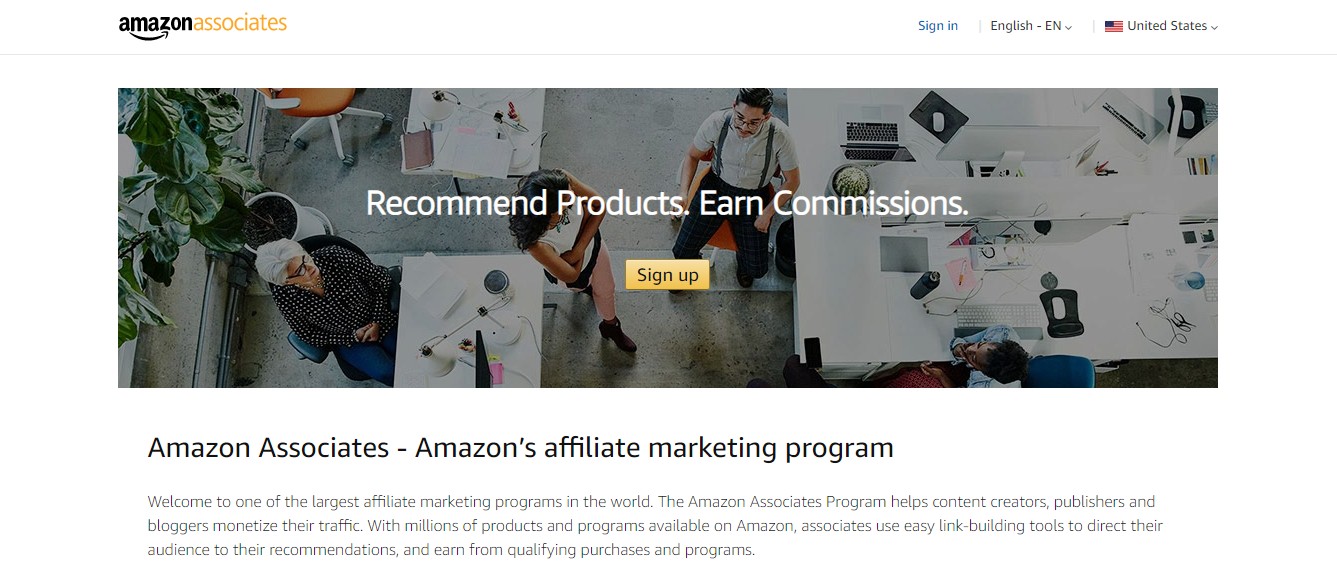 Amazon has an affiliate program wherein one can become an Amazon associate. The role of the associate is to promote Amazon products through their blog or website.
Each blog comes with affiliate links where visitors can purchase the items being advertised. The associate then earns a commission for each successful sale made through the affiliate link.
Affiliate posts are often long and meticulous, and it can't be helped that associates make some mistake in their text. These mistakes don't give visitors a good impression, especially when trying to get them to make a purchase.
So that's where you, as a proofreader, come in. You scour through the material and correct the content, making it is well-polished before publication. Being the second set of eyes, these affiliate marketers can present more compelling content to their audience.
What do you need to become a proofreader?
What does it take to become an Amazon proofreader?
Proofreading comes easily for people who have a firm grasp of the English language. If you are familiar with English grammar and can spot errors quickly, then that's all that you really need to get Amazon proofreader jobs. You don't even need a degree or previous experience to get into this business.
However, specific ways would help you create your own proofreading business. Caitlyn Pyle created one of the best online courses, General Proofreading: Theory and Practice, so that anyone interested in making money from proofreading can start with the right foot.
Caitlyn herself started out as a court transcript proofreader, and that's when she realized that this job has so much potential in terms of freedom, flexibility, and income.
With Proofread Anywhere, you get a proven system that has worked with many other proofreaders. The course covers everything, from the basics to the advanced concepts like marketing your services to getting your first clients. You will learn everything at your own pace, and you'll get plenty of online support from its exclusive Facebook community.
So if you're highly interested in proofreading as an online job or business, check out Proofread Anywhere's Free Workshop now.
How To Get a Job as a Proofreader
Strong grammar skills are essential for every proofreader, and that's a given. You cannot correct a material when you don't even understand what's wrong with it.
Apart from solid grammar knowledge, you should also have excellent focus and strong marketing and networking skills. You must know where proofreaders are needed so potential clients can see you. You must also proactively promote your proofreading business to find the best-paying projects.
Finally, proofreading for Amazon is different from, say, proofreading for the academe or magazines. That's why I suggest learning as much as you can about Amazon because this knowledge will give you leverage over your competitors.
Related: Immediate Hire Work from Home Jobs
---
Where to Find Amazon Proofreading Jobs
There is always a demand for proofreaders in various sectors and finding Amazon proofreading jobs is often just a matter of knowing where to look. Here are my top recommended places to score Amazon proofreader jobs:
1. FlexJobs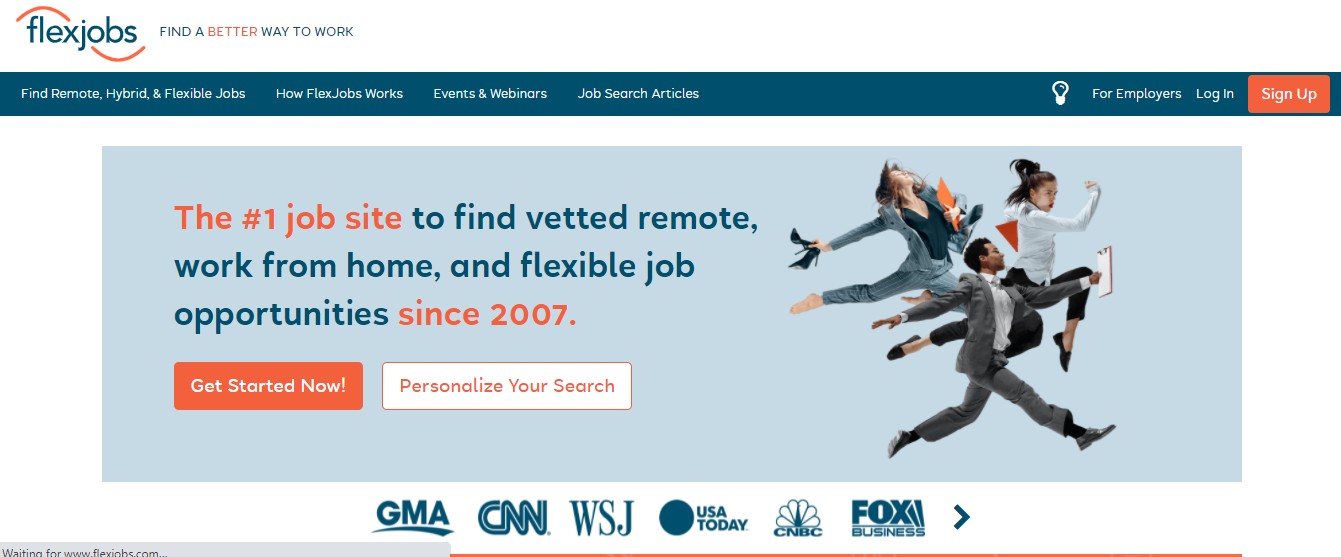 FlexJobs is our favorite online marketplace when it comes to remote, flexible, and stay-at-home jobs. It's because the company vets every job listing carefully so you are assured that you only apply to legit companies.
How to Sign Up:
Register a new account here.
Select your subscription plan. You can start with the free trial and gain access to five hand-screened jobs. You then need to start paying for your plan, starting at $14.95 per week.
Start using FlexJobs. You can set up your resume so it can be stored on the FlexJobs database. You can also search for jobs according to job title, experience level, location, job type, and more.
Follow companies. You can also receive alert notifications when the companies you follow are posting new jobs.
PROS
All jobs are handscreened. You are sure that you're only applying to legit, scam-free opportunities.
Easy to search for jobs. You can quickly use filters to find job posts that are within your preferences.
Variety of remote and home-based opportunities. If you wish to work as an online proofreader for Amazon, FlexJobs is a great platform for finding those gigs.
CONS
It is not free. There are other job sites, such as ZipRecruiter, that you can use without spending anything.
Lack of salary information. Most companies do not disclose their rates until the interview process.
---
2. Fiverr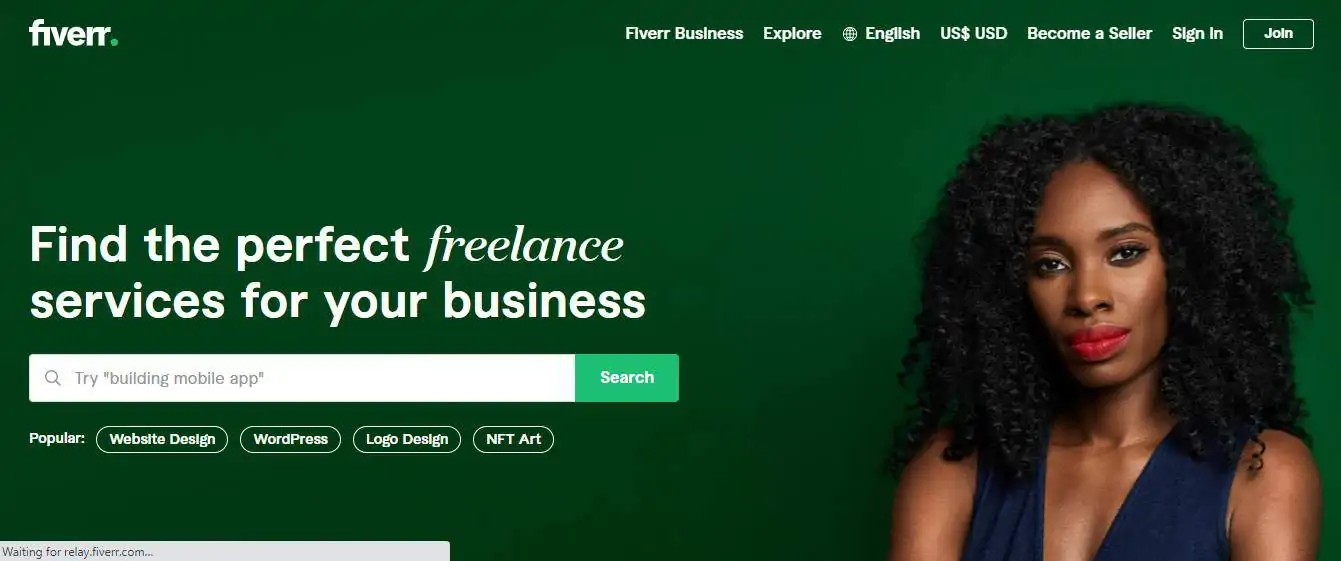 Fiverr is also a popular option when it comes to finding online Amazon proofreading jobs. Many people post their jobs here, so it's an excellent platform to score proofreading jobs for beginners. It was marketed initially as a five-dollar gig platform, but you can find lots of ongoing projects here that pay well.
How to Sign Up
Open Fiverr's official page and click join.
Enter your email address. Alternatively, you can sign up using your Facebook or Google account.
Set up your preferred username and password.
Confirm your new account by clicking the activation link sent to your email address.
PROS
You can join Fiverr for free.
No need to bid for projects. You just advertise your proofreading services and let clients come to you.
CONS
Fiverr takes 20% off your earnings.
Some projects are underpriced.
You cannot bring your clients outside the platform.
---
3. Your Own Blog or Website
A great way to market your proofreading services is through your own blog or website. It is cheap to start at less than $3 per month and it will allow you to create an online portfolio to showcase what you are capable of offering your clients.
How to Get Started
Check out this step-by-step guide. If you want a more comprehensive guide that will teach you how to start a blog, make money and grow your blog/website, this blogging guide is the perfect resource for you!
PROS
You can set your rates and keep all your earnings.
Setting up a blog is cheaper and can be used to market your proofreading services long-term.
A highly optimized blog can draw in new clients.
CONS
Blogging requires more effort because you have to post content consistently to increase traffic.
Building blog traffic takes time.
---
4. UpWork

UpWork is a massive marketplace for online jobs. Clients post their gigs on the platform while freelancers try to outdo each other in bidding. You can find proofreading gigs posted here, which could be hourly or project-based. Make sure to transact with a 'payment verified" client only.
How to sign up
Create a new account on UpWork by signing up with your email, Google or Apple account.
Verify your email.
Fill up the form with your personal information, indicate that you are offering proofreading services.
Create a catchy profile and highlight your skills, level of experience, and why clients should hire you.
Set your job title and rate.
Start looking for Amazon proofreading jobs.
PROS
There are more higher-paying clients here than on other job boards.
The built-in payment system is easy to use.
CONS
You need to spend some money to submit a proposal to a prospective client.
There are lots of freelancers from all over the world, so expect a good amount of competition.
UpWork charges 10% – 20% of your income as commission.
---
5. ZipRecruiter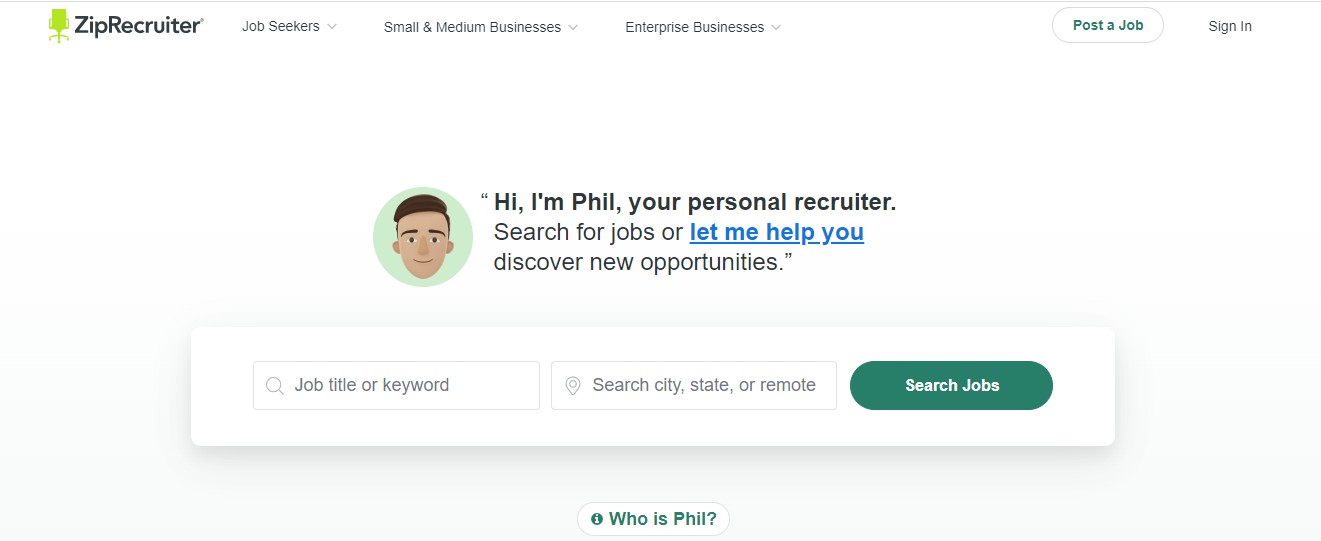 ZipRecruiter is an online recruitment platform where people can post and find Amazon proofreading opportunities. You can build your profile and post your resume here so that potential clients can find you. You can also proactively search for jobs and narrow down your options using ZipRecruiter's search filters.
How to sign up
Upload your updated resume
Look for proofreading jobs using the search tool
Apply for jobs
PROS
ZipRecruiter uses AI technology to match you with the most suitable jobs.
Job seekers don't have to pay anything to sign up and use the platform.
There are lots of companies posting on ZipRecruiter.
CONS
The site can't filter out scams entirely.
---
6. Freelancer.com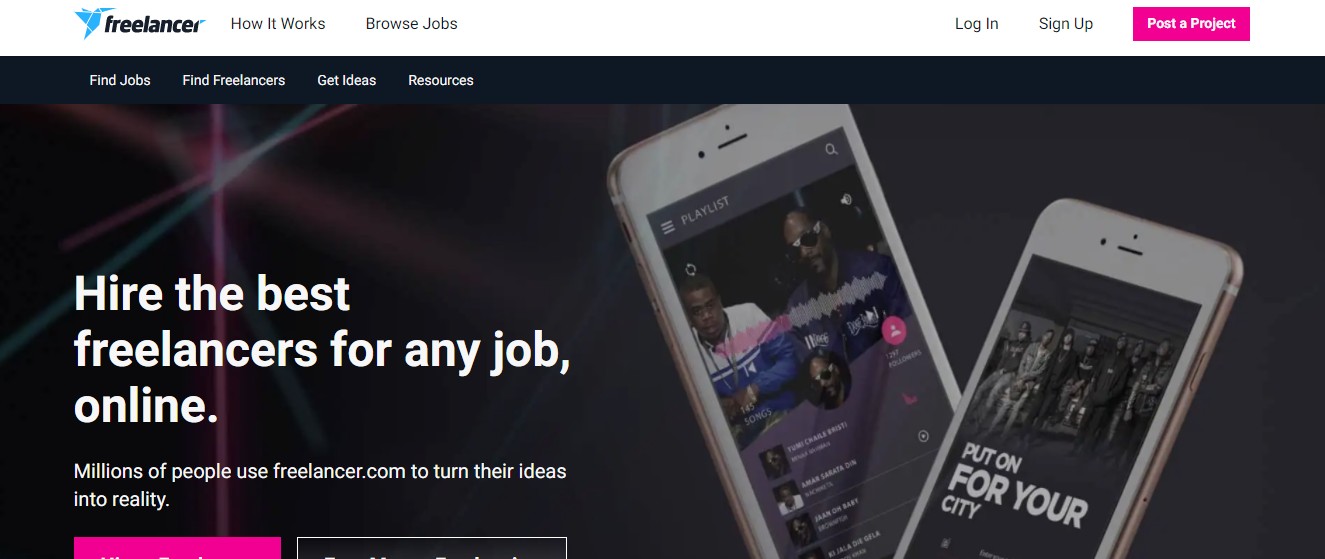 Freelancer.com is another popular jobs marketplace for freelancers around the world. On this platform, clients post projects while freelancers bid for them. There are millions of job posts on Freelancer.com every day, so it is a viable place to find Amazon proofreading gigs.
Read: Freelancer.com Review
How to sign up
Just simply sign up at Freelancer.com.
PROS
The site has numerous work-from-home and online proofreading jobs to choose from.
Their membership plan is relatively cheaper than other job marketplaces.
CONS
The site does not do an excellent job filtering job posts, so a lot of people say they've encountered scam jobs here.
A lot of jobs posted here are low-paying.
---
7. Guru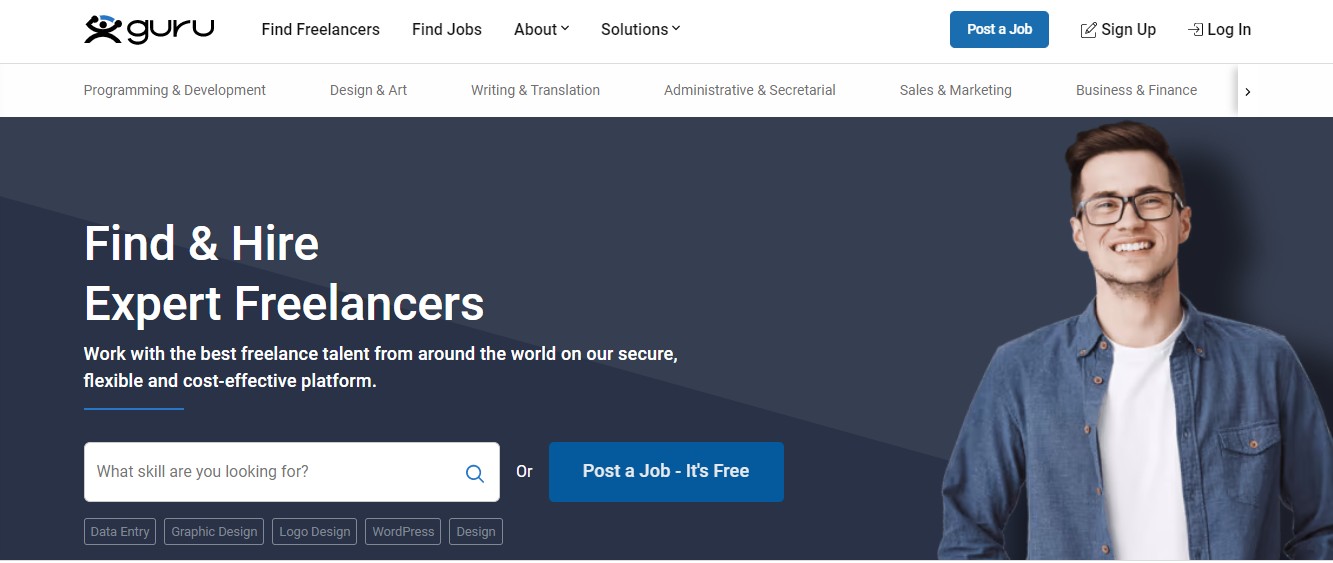 Much like UpWork and Fiverr, Guru is another marketplace where you can find proofreading jobs. But Guru has a more lenient screening process for freelancers, allowing someone who's just starting out in their home-based career to get an easy start within the platform.
How to sign up
Sign up here. You may also use your Facebook or Google account to sign up.
Verify your account with the four-digit code sent to your email address.
Set up your profile and upload your resume.
Start looking for jobs using the "Find Work" tab.
PROS
You can use Guru with the free membership and pay nothing (but you can only submit up to 10 bids per month).
The platform has built-in communication and payment system for you and your client.
Lots of clients use the platform in finding freelancers.
CONS
It is saturated with freelancers so competition can be stiff.
You need to spend money to avail more bids.
Guru takes 8.95% of your earnings as commission.
8. LinkedIn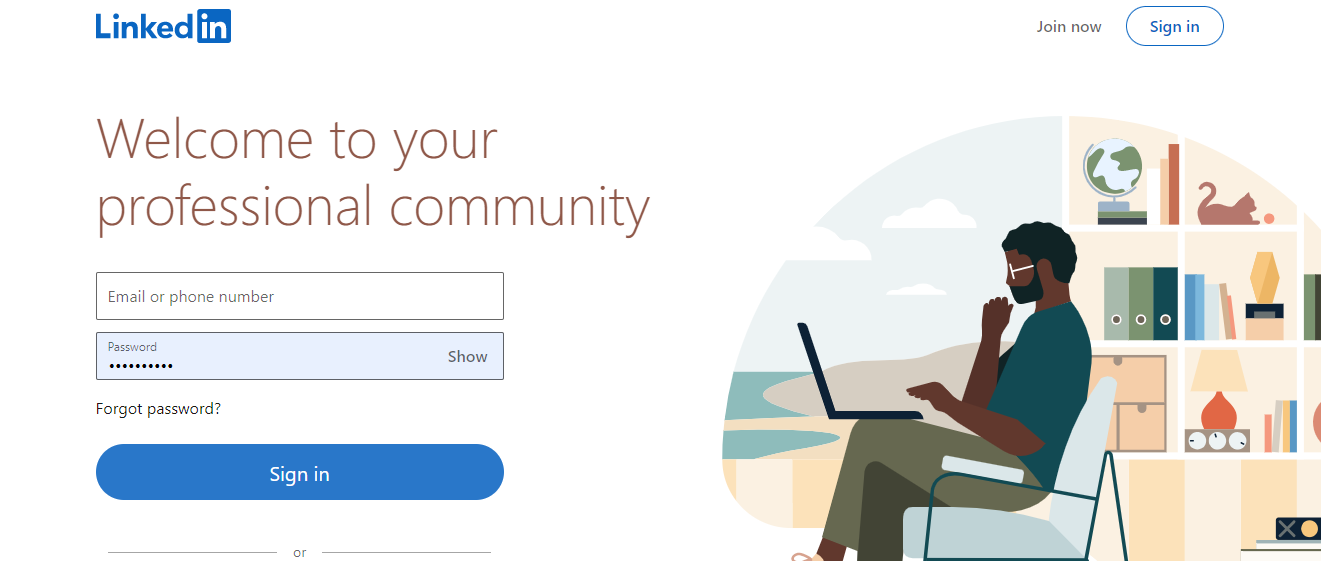 Dubbed as the largest professional network on the internet, it's easy to see why people say LinkedIn is the social media of choice of professionals. LinkedIn is home to millions of business and individual profiles, so it's highly possible to score legit proofreading jobs here as well.
How to sign up
Enter your first and last name, email address, and password.
Verify your email.
Choose between basic and premium accounts.
Create your profile.
Add connections.
PROS
You can research potential companies before sending your application
You can also pitch your proofreading services to your existing network
The site has a job search function to help you refine your search (i.e. proofreading jobs)
CONS
There are a lot of professional profiles on the platform so you need to exert more effort in building up an amazing profile to get noticed
Other sites to check out
9. Indeed
10. Monster.com
11. Outsourcely
12. Remote.uk
---
Want to know more ways to make money on Amazon?
Check out:
Conclusion
We have come to the end of my Amazon proofreading jobs post and I hope you were inspired to try this proofreading niche if it tickles your fancy. Given that Amazon is a massive platform, you can just imagine the sheer number of listings, affiliate content, and ebooks that need proofreading.
It doesn't matter if you start without or little experience. As you gain more experience, you become more efficient and you develop better proofreading skills. Over time, your clients base should grow, and so would your income.