If you've ever considered making money selling feet pictures, then you've probably heard or read about Instafeet. But what is Instafeet, how does it work and how safe is it? You'll learn everything you need to know about Instafeet in this Instafeet review!
There are so many ways to make money online, but most people would probably count selling feet pics out. Selling feet pics to make some extra cash? Wouldn't you think it's a little weird, even kinky?
But the truth is, people buy feet pics, and selling feet pics has worked for a lot of people. This flight attendant has been selling feet pics to men, and guys had been paying her with Amazon gift cards.
She even has a TikTok video showing everyone how she does it. And this real estate agent made £8,000 ($,9500) a month selling feet photos of her feet to strangers online.
When you come to think of it, selling feet pics is real and does make money. And a huge factor in your success in this side gig is the platform to use for selling pics of your feet.
Right now, Instafeet is one of the most popular sites for buying and selling feet pictures. So, if you're interested in making money selling feet pics, then it's best to start reading Instafeet reviews, starting with this one.
---
Instafeet Review: What is Instafeet?
Disclaimer: It is my goal at This Mama Blogs to help you find legitimate money-making opportunities. In line with this goal, I write reviews of opportunities, jobs, or companies to help you decide whether they are a real deal or not. This Instafeet review has been researched with information or testimonials available on the internet. Any conclusions drawn from this post are entirely my own.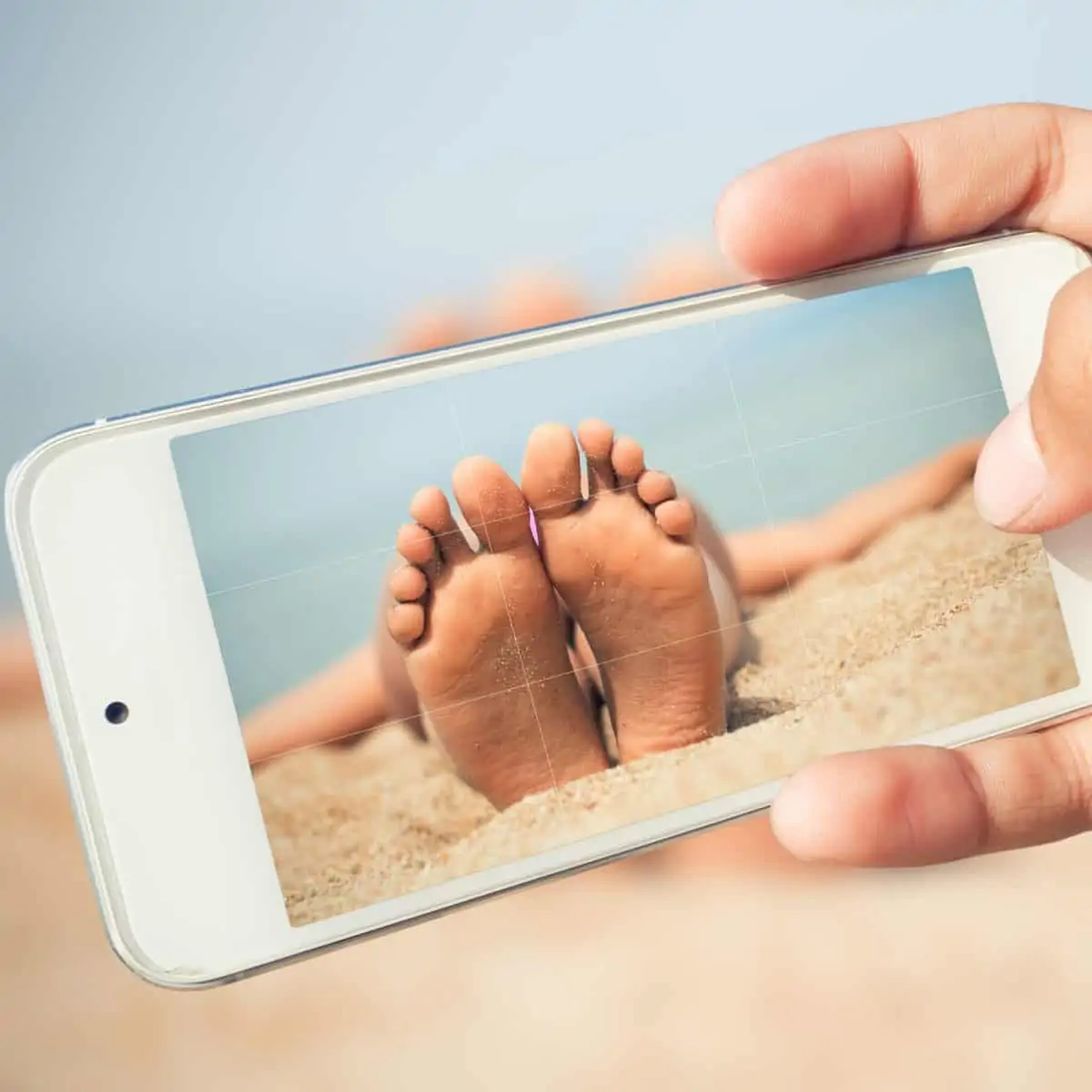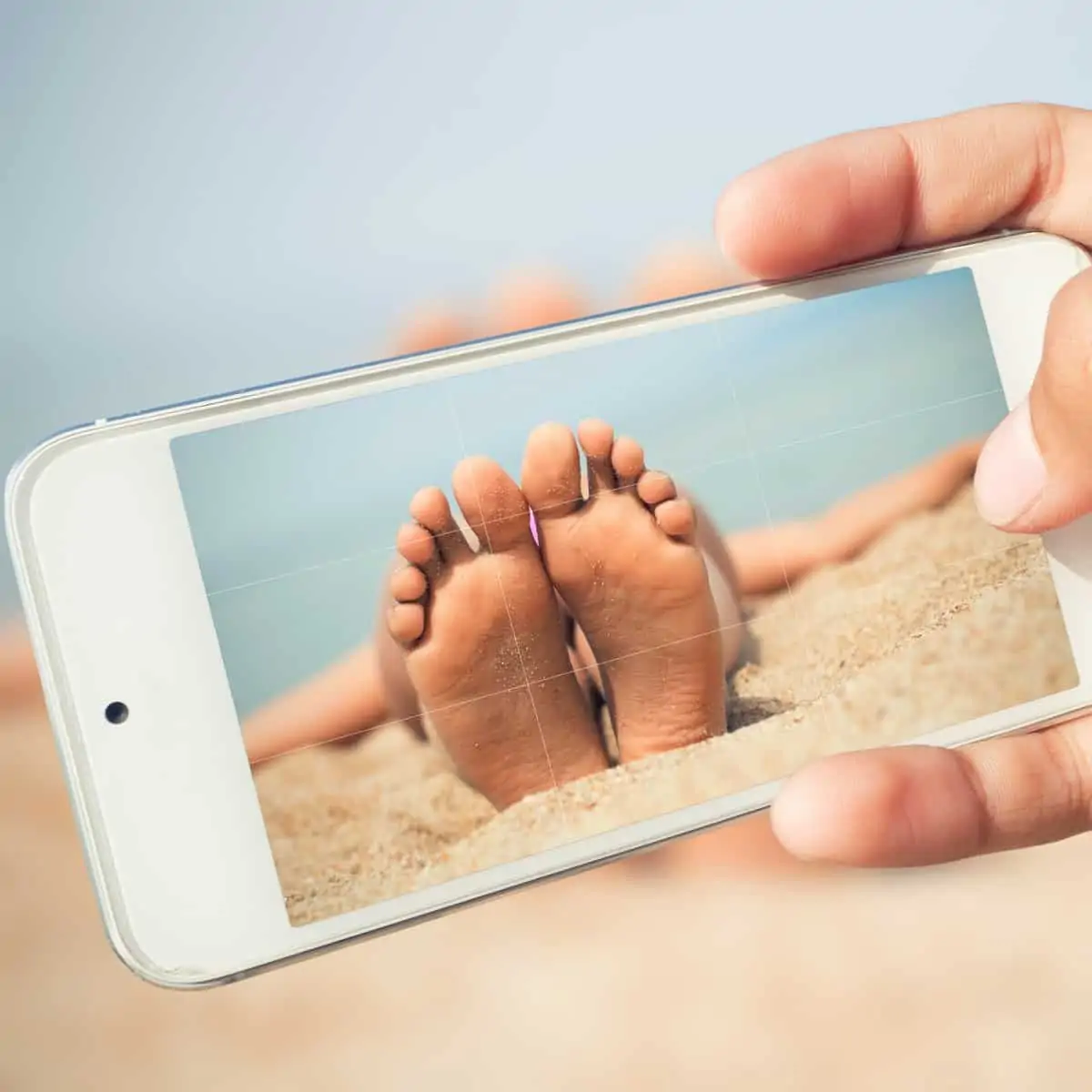 Instafeet is a private site for buying and selling feet pictures. It is subscription-based, meaning, buyers of feet pics will have to pay a subscription fee to view and buy feet images they like.
As for people selling feet pics, Instafeet is free to join. However, buyers need to pay to access the millions of feet pictures being sold on the platform.
As a seller, you have to be at least 18 years old to join Instafeet. Also, only women can sell feet pics, but anybody who's on Instafeet and has subscribed to your account can buy them.
---
How Does InstaFeet Work?
Since you're here reading my Instafeet review, then you're probably thinking of making money on Instafeet as a seller.
As I've already mentioned, you must be a female who's at least 18 years old to set up an Instafeet account.
Here's a step-by-step guide of joining and using Instafeet:
Set up a profile: Prepare a valid photo ID for verification.
Upload your feet pics: Once approved, you can start uploading your feet pics. You can start with at least 5 and add more photos as you get the hang of using the platform and acquire more subscribers.
Put a price: According to the Instafeet website, most sellers charge $10/month per subscriber. But I suggest looking into the rates of other sellers so you can put a competitive price for your photos.
Get your unique link: Think of a memorable and catchy username to use for your unique link.
Share with your friends: Let your friends know that you're on Instafeet by sharing your unique link on social media.
---
Common Instafeet Questions and Answers
When will Instafeet approve my application as a creator/seller?
Instafeet profiles are typically approved between 1 to 3 weeks. You'll know that Instafeet has approved your application when you receive an email from them.
Does Instafeet approve all applications for creators?
No. Instafeet receives the right to approve or reject applications. All applications are subject to Instafeet rules.
When does Instafeet pay me?
Payments are sent out twice a month: on the 15th and 30th day.
How can I receive my payment?
You can receive your payment through PayPal or direct bank deposit.
Does Instafeet take a cut from my earnings?
Yes, Instafeet does take a 10% cut from your income.
Is selling feet picture legal on Instafeet?
Generally speaking, selling feet pictures is legal in many parts of the world and it's often just a matter of where you live and what your beliefs are. However, it can be illegal if you live in more conservative countries or follow specific rules when it comes to selling feet pics. Selling feet pics are legal in the US, UK, Canada, Australia, and New Zealand.
It's also important to remember that you need to be of legal age to sell feet pics.
---
How Legit Is InstaFeet?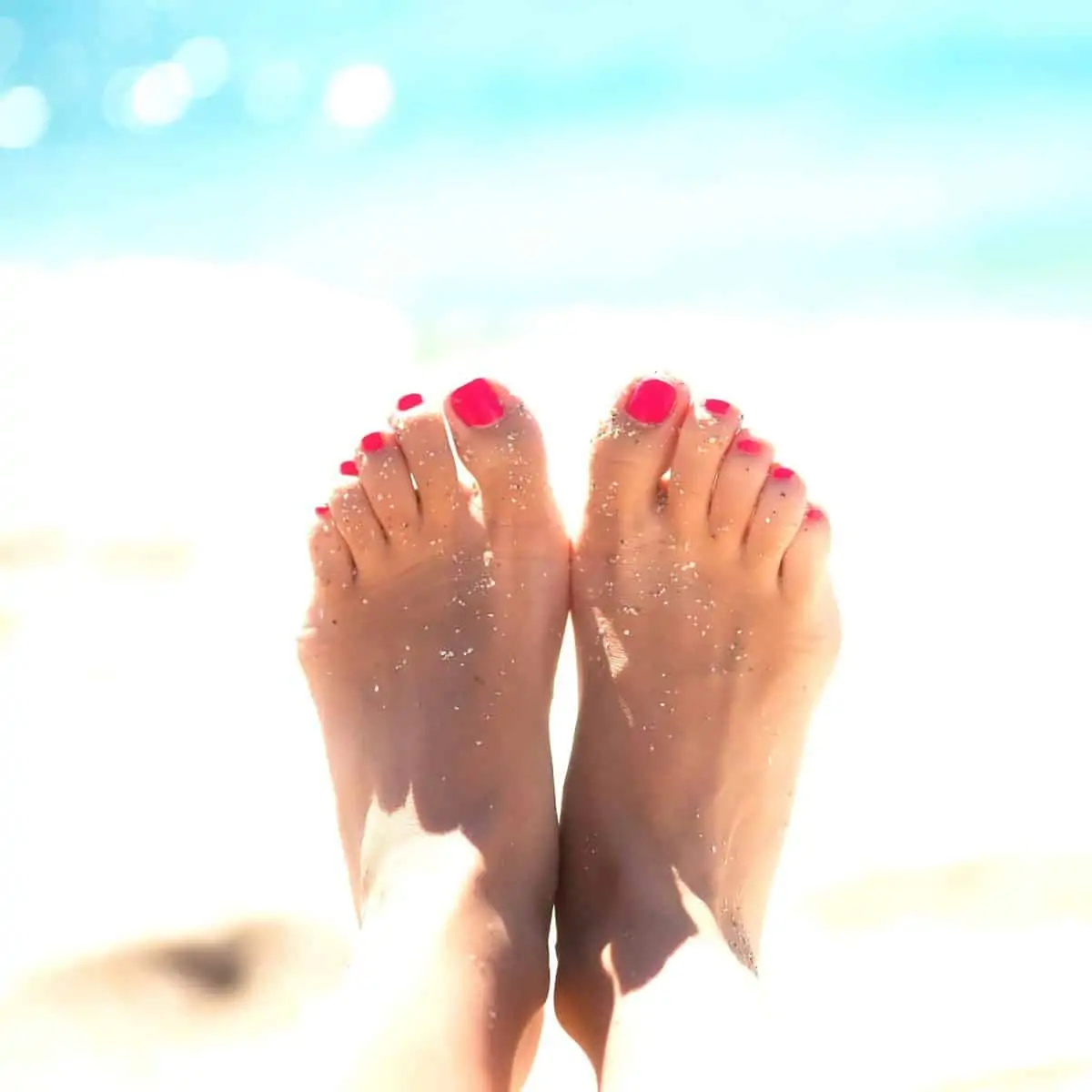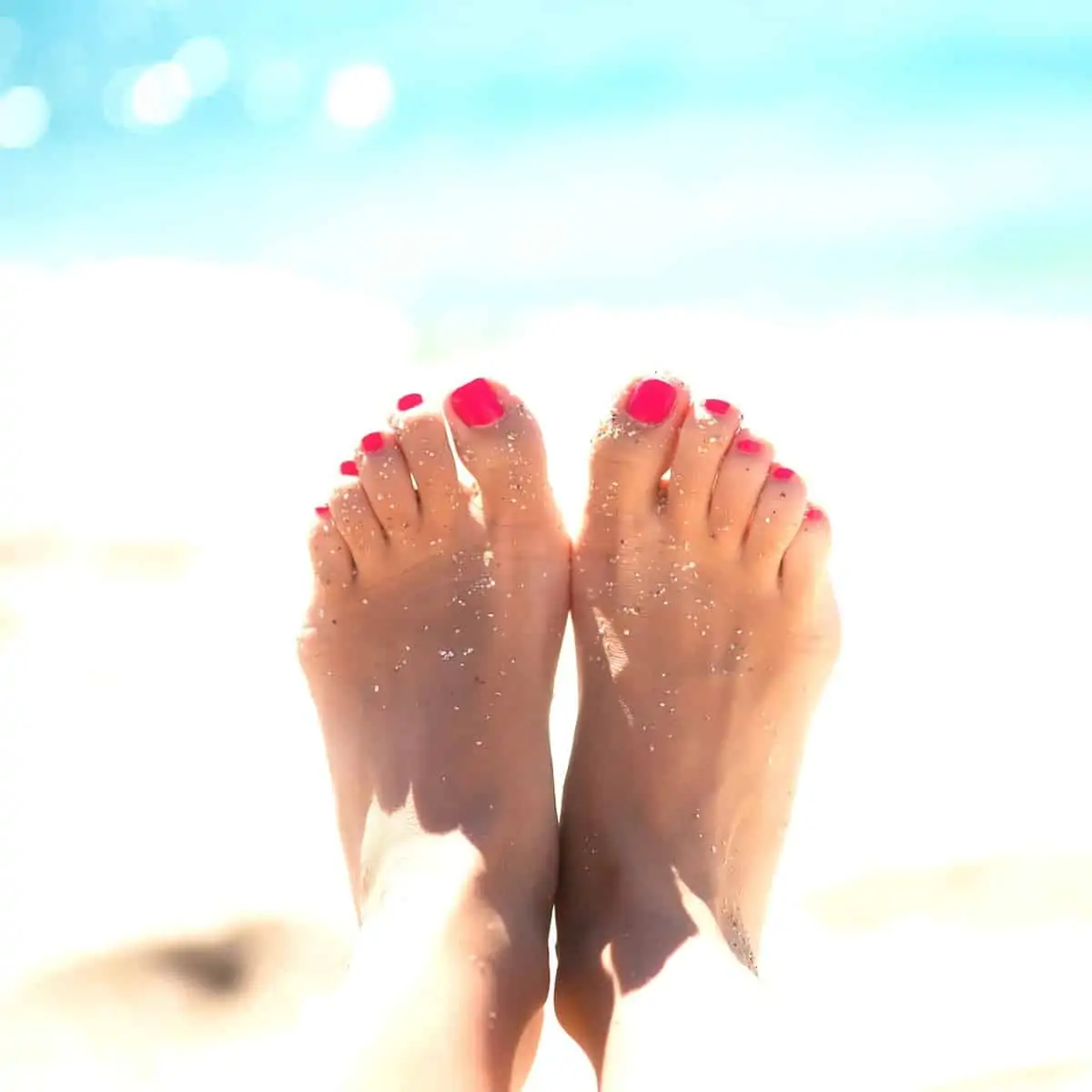 Most Instafeet reviews would say that this site is legit.
People come here to make money selling feet pics, while others visit the site to find new feet pics from sellers. It's been around since 2017 and it's grown to be one of the most popular places to sell feet pics, especially among foot models.
Is InstaFeet Safe?
Safety is naturally one of the primary concerns of people using sites like Instafeet. Since this is a private social site, only those who have been approved by the admin to join Instafeet can view your photos. Additionally, prospective buyers must subscribe to your account to view and download your feet pics. From this standpoint, it seems that Instafeet is safe.
However, I have read of a couple of Instafeet seller reviews on TrustPilot that say otherwise. One woman said that after giving the necessary information and waiting for approval, she's had some hard inquiries on her credit from different credit issuers.
Another person also reported that Instafeet has her driver's license information and PayPal account, but her application was still pending after two to three weeks. She tried reaching out to Instafeet about this but she never got any reply.
Based on some of these Instafeet website reviews, I'd say proceed with caution especially because you are being asked for personal and financial information.
Interested in selling pictures of yourself instead? Check out our post How to Make Money Selling Pictures of Yourself!
---
How much can you make on Instafeet?
Your potential income on Instafeet depends on how much you charge for your photos and how many subscribers you have.
According to most sources, new sellers sell their feet pics for around $5. However, there is no ceiling to how much you can charge, so you can go as high as you'd like.
But be realistic. Charging your photos too high might drive away potential buyers and they might think that you're ripping them off. And if you sell too cheap, you might lose out on potential profit.
You can keep your prices competitive and work on gaining more subscribers instead. If you sell for $10 and you have 10 subscribers, then you'd have $100.
Does your buyer have special requests? For instance, did he want you to pose in another angle or use very specific props? If so, you might want to charge higher for these.
Pros and Cons of InstaFeet
We've come to the point in my Instafeet review where we weigh the pros and cons of using Instafeet to make money selling feet pics.
PROS
It is free to join as a seller or creator
You can charge as little or as high as you want as a seller
It is a private site, so you can hide your identity and your account is only accessible to buyers
CONS
It takes a long time to approve creator applications
Not all applications are approved
Instafeet keeps your personal and financial information, so you might be at risk of fraud or identity theft
---
InstantFeet Review: Is InstaFeet Worth It?
If you're looking to make money from home, with zero to minimal investment and without putting in a lot of hard work, then selling feet pics might be right for you.
And you've probably read of Instafeet when searching for where to sell feet pics in America. After all, Instafeet is a popular private platform for selling and buying feet photos.
So, is Instafeet worth it? Here are my thoughts:
I love that Instafeet is private. If you didn't want people to know that you were selling feet pics for extra income, you can use a unique username that doesn't give away your identity.
However, what I'm most apprehensive about is that Instafeet collects your personal and financial information even while your application is pending approval. If they reject your application, you cannot take that information back from them. Some unscrupulous people may use such information for fraud and identity theft, and these things can have serious repercussions for you.
I think it pays to be wary of these things because using an unsafe platform could lead to more losses instead of more gains. There are a lot of other places to make money.
Perhaps you could start selling your pics on FeetFinder. It's our most recommended place for selling feet content here.
Instant Feet Review Conclusion
As you know, I'm all down for making money at home, but not all money-making methods are for everyone.
My advice is to be wary of using platforms that promise to help you make money unless you can be 101% sure that your identity and sensitive information are safe and secure. I would say the same for Instafeet.
Hopefully, Instafeet improves its security features and approval process to give potential sellers more peace of mind while making money online.
Want to learn more about selling feet pictures? Check out How to Sell Feet Pics and Make Money!
Have you used Instafeet or similar platforms? What are your thoughts? Let's connect in the comments.