Do you need a little extra cash? If so, this list of jobs that pay $20 an hour is for you!
With the rising cost of living and the global health crisis, it is not surprising why many people are looking for ways to make money on the side. Thankfully, there are many flexible side jobs online, and $20 an hour is the perfect rate for anyone looking to make some extra money.
Some of these jobs you can probably already do, while others may require some training or certification. But don't worry, the internet abounds with plentiful resources so you can land online jobs that pay good money.
Why Get Paid Per Hour?
Why choose jobs that pay per hour? While there are lots of home-based and online jobs out there that pay a fixed price, per project, or commission basis, earning on an hourly basis gives you more structure. You know how much you'll earn if you work a specific number of hours per day or week. This way, you can modify your budget or put in more work to meet your financial needs.
If you want to know what it means to earn $20 an hour, check out our post $20 an Hour is How Much per Year?
What jobs pay $20 an hour?
You might be surprised, but there's a wide range of jobs that pay 20 an hour or more. Many online jobs like freelance writing allow you to set your own rates, so you can easily charge a premium rate if you are good enough. Other jobs, such as virtual assistance and online bookkeeping earn upwards of $20 per hour as well, depending on your specialty, skills, and level of experience. Plus, there's the fact that you can juggle more than one client, so you can easily double your per-hour rate.
What jobs pay 20 an hour without a degree? Fortunately, there are lots of jobs that pay 20 an hour more, even if you don't have a degree or experience. Delivery driver jobs are some of the best examples of such gigs.
1. Virtual assistance
In this fast-paced digital world, many business owners outsource some of their tasks to free their time and focus on more important matters. According to a 2017 article from The Week, in Upwork alone, there were over 5,000 virtual assistants listed. It's not hard to imagine why. Besides the convenience of remote working and a chance at a healthier work-life balance, the pay isn't also too shabby.
According to ZipRecruiter, as of June 25, 2021, the average annual salary for work-from-home virtual assistant in the US is $67,115. This translates to an average of $32.27 per hour.
Virtual assistance is one of the best jobs that pay 20 an hour, even more, particularly if you work in more specific niches. Real estate VAs, for instance, earn a national average of $25 an hour, while social media VAs earn around $22 an hour.
You can find virtual assistant jobs on sites like LinkedIn, UpWork, and FlexJobs.
---
2. Graphic and Web Design
Graphic and web designers are highly in demand by both startups and big companies like Amazon.
As a graphic designer, you are often in charge of creating marketing collateral such as brochures, flyers, posters, as well as digital marketing content materials. Graphic designers make around $24 an hour. There are lots of job postings on Glassdoor, Indeed, and Fiverr. Or, you could directly approach companies and offer them your services. Make sure to have a solid portfolio ready.
Meanwhile, a web designer creates websites for businesses, which may require WordPress or coding skills
On average, freelance web designers earn about $75 an hour, and you can even go for a higher rate depending on the complexity of the project.
---
3. Transcription
If you're looking for jobs that pay 20 an hour without a degree, then transcription fits that bill perfectly. Homebased transcriptionists get paid to type, so this gig is best for people who have keen listening and fast typing skills. Transcription has a low barrier to entry. You can get in even without prior experience as long as you can follow the style guide, type quickly knows how to format and proofread your work.
Lots of transcription companies pay per audio minute, and the rate often translates to $20 an hour, or more! Some of the top companies that accept transcribers with zero to little experience are:
---
4. Online English teaching
If you're a native English speaker or are extremely proficient in the English language, then you could very well make $20 an hour teaching English online.
Note, however, that some companies only hire teachers with TEFL certification or teaching experience.
Here are some of the best online English teaching jobs that pay $20 an hour or more.
Related:
Best Work-from-Home Jobs that Provide Equipment
---
5. Academic tutoring
If you are an expert in a specific field or subject, you could find online tutoring jobs that pay 20 an hour with no experience. Now that most students are learning online, many of them need help in understanding their lessons better. Online tutorials are now very popular and in-demand. It's a gig you can quickly get into if you have finished a degree or are currently enrolled in college. You can help elementary, high school and college students answer their assignments, prepare for their tests or just be more prepared for their future lessons.
Here are some of the top online tutoring platforms you can join to make money from tutoring:
---
6. Proofreading
If you're quick to spot errors in a written document, whether it's spelling punctuation, grammar, or syntax, then chances are, you'd make a fine proofreader. Proofreading is another online job that pays quite well. It's also flexible, so you can work any time and anywhere. Proofreaders are in demand as brands, companies, bloggers, and authors need a "second eye" to go over their texts before publication.
Fortunately, proofreading does not require any special skill except for being well-versed in the English language and grammar. It's easily one of the top online jobs that pay 20 an hour without a degree.
If you want to become a proofreader and make at least $20 an hour, here are the top sites to consider:
If you want to set up your own proofreading business, Caitlyn Pyle of Proofread Anywhere is offering a 76-minute workshop that gives you tips on how to be profitable in your proofreading gig.
---
7. Online bookkeeping
Online bookkeeping is another job that pays quite well. According to Accounting.com, virtual bookkeepers make around $40,240 per year, which roughly translates to $20 per hour. Depending on your location and level of experience, you can make even more than this as a virtual bookkeeper.
You don't have to be an accounting graduate to become an online bookkeeper. There are several online training and courses you can take to succeed in this niche, even if you don't have any previous experience. And once you've learned the ropes in online bookkeeping, you can freelance for a couple of clients or establish your own digital bookkeeping business.
Here are some legit sites to find online bookkeeping jobs that pay $20 an hour, or more!
If you don't have prior knowledge or experience, there are also loads of free resources. Check out Ben Robinson's Bookkeeper Business Launch, a program that offers a range of courses to help you learn the ins and outs of starting and growing your own bookkeeping business. Ben has a free course here.
---
8. Freelance writing
Lots of people now make a living from writing. Thanks to technology, it's now easier than ever to find platforms that pay you to write. Writers make a decent living from this passion, so if you're someone who can string words into meaningful content, then this can be an awesome online job for you.
Although most writers are paid per project instead of per hour, you'll find that many places pay lucratively, and that translates to earning more than $20 per hour. So if you're a talented writer seeking amazing paid writing opportunities, here are the top places you should check out:
It's one of the low-cost business ideas or jobs that don't require anything complicated or fancy other than your laptop and writing skills. But navigating the freelance writing industry be tricky. A helpful resource is Holly Johnson's online course Earn More Writing, a course designed specifically for freelance online writers. Holly takes you through the techniques on how to grow your freelance writing income and gives you tips on snagging writing projects that pay big money.
---
9. Social media management
Almost everybody is on social media nowadays, so businesses hire social media managers to handle their accounts. Social media managers are responsible for curating content, managing interactions, and analyzing performance based on key metrics like shares and likes. In other words, social media managers give brands a human voice.
Social media is a fast-growing industry, and many businesses outsource their social media management as its whole set of work. Fortunately, social media managers are compensated nicely. According to PayScale, social media managers earn an average of $52,125 per year.
Some of the top places to find social media manager jobs are:
---
---
10. Delivery Driver
If you type in "jobs that pay $20 an hour near me" on Google, you'll likely find delivery jobs as one the most prominent options. This is one of the best jobs that pay $20 an hour with no experience as it only requires you to have a clean driving record, carry car insurance, and pass background checks.
Delivery driver jobs are also perfect for people who want a second job to supplement their income. As you mostly have command of your time and schedule, you can work as much or as little as you prefer.
The good news is, you can make a decent income making deliveries. You'll often earn a base pay for each delivery plus tips. Here are some of the best-paying companies that offer delivery driver jobs that pay 20 an hour:
---
11. Photography
Photography is not only a fun and creative hobby, but it's also one of the in-demand hobbies that make money. Photographers in the US are paid handsomely per hour. According to Salary.com, photographers make around $32 per hour.
Apart from covering events like weddings and birthdays or doing studio shoots (baby, maternity, family, etc.), photographers may also sell their images on stock websites. This is an excellent way to earn passive income as photographers are paid per download or royalty from their images.
If you'd like to find jobs that pay $20 per hour with no degree, photography is definitely one of your options as it doesn't look into your educational history for qualifications.
---
12. Walk a dog
This part-time job that pays $30 an hour does not require any degree or experience; you just need to love dogs! According to PayScale, the average dog walker hourly rate is around $15, but you can certainly earn more if you can walk multiple dogs at the same time.
Rover is one company that offers dog walking services and even dog sitting and doggy daycare and drop-ins. You need to create your profile and indicate the types of dogs you're comfortable with and the dates and times that work for you. The site in turn matches you with dog owners looking for people who can look after their furry pets. According to Rover, their dog sitters and walkers can earn as much as $1,000 in a month.
Related Posts:
---
Bonus Tips
Blogging
And of course, how could I forget one of the best money-making gigs of all: blogging. Blogging has helped me earn a decent amount of income, and if I may so, it's one of the best jobs that pay $20 per hour, even more! There are lots of income opportunities in blogging, whether it's ads, sponsored posts, affiliate marketing, and more. Blogging could also open you to more ways to earn an income, such as becoming an entrepreneur, a resource speaker, author, or influencer.
Want to learn more? You don't want to miss my detailed post on how to start a blog and make money, and the strategies that I used to grow my blog to get over 100,000 readers every month! Follow the steps in the guide and download this free 17-page Blogging Checklist and Planner I made just for you!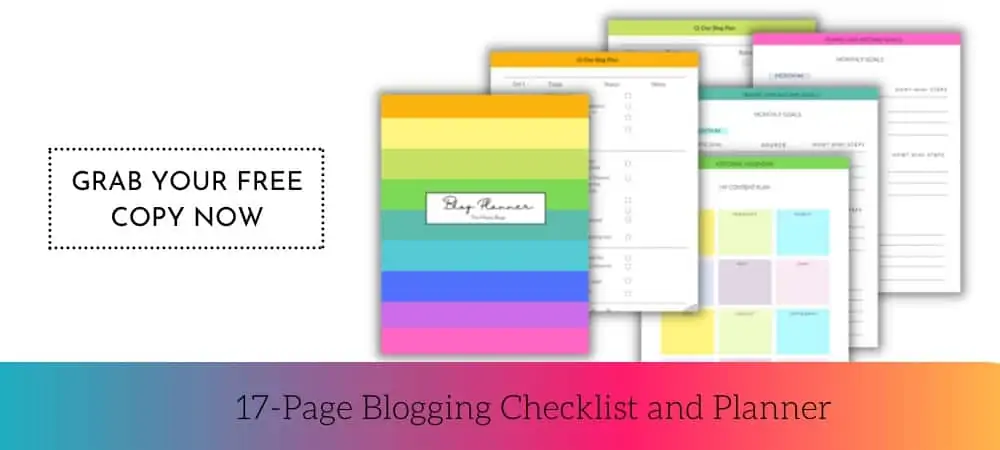 Drive an ad with your car
Companies like Carvertise are paying people to have their cars wrapped with ads and simply drive around high-traffic areas. Car wrapping is done free by the company, and most ad campaigns pay $100 per month and can run for a couple of weeks to a month.
Teach your own fitness class
With more people staying indoors, at-home exercise routines are also quickly becoming a favorite among many. This has opened up an opportunity for fitness and yoga enthusiasts to offer their own fitness classes online!
According to Indeed, the average salary of a yoga instructor is $30.46. If you're delivering your own classes, you can even tailor-fit classes and offer a range of packages at varied price points. You don't have to pay rent for gym and equipment space, and the best bonus of all? You also get your daily workouts while earning some extra cash.
Test Websites
It's as straightforward as it sounds: you simply test a website and provide feedback on the user experience. UserTesting.com is one such site that pays website testers $10 for a quick 20-minute website test.
Like most online freelance gigs, however, this is not a regular job. UserTesting sends out requests for testers on a daily basis but it's first come first served, so an offer on a test may easily reach its quota. Some sites are also eligible only for a certain demographic.
Answer surveys
I've mentioned this in a couple of previous posts. Here are a few sites to earn cash by asnwering polls and opinion surveys:
Earnings are always debatable, as some online surveys only pay you $1-5 for every completed poll. Take note, though, that most of these are short surveys that only require your opinion.
There are also focus and group panels that target a particular demographic, and ask for more detailed opinions on a product or service. They take longer to complete but also pay higher. Vindale Research and Panda Research are said to give out as much as $75 per survey.
---
Conclusion
There you have it! 12+ Jobs that Pay 20 an Hour!
This list is definitely not the ultimate list of jobs that pay well, but many of the jobs mentioned above are perfect for beginners who don't have experience or have no degree.
If you're looking for jobs that bring in serious cash, check out this list of stay-at-home jobs! The work-from-home industry is ever-growing, so it's likely you'll find something you enjoy doing that pays well, too.