Drop App Review: Is Drop Worth It?
Whether you're looking to buy groceries, clothes, toys, or home electronics, you'll likely find anything you need from thousands of online merchants. And it's no wonder why people are spending more as they shop online. Online shopping affords us the convenience of getting our needs (and wants) without leaving our homes, often at amazing deals.
According to BigCommerce, online businesses have risen profoundly these past few years, projected to make up 22% of worldwide sales in 2023. That only means that online shopping is not going anywhere. If anything, it even gets more innovative year after year.
I, for one, do most of my shopping online. But because I like to save money and be as frugal as possible, I explore ways to pocket in some cash every opportunity I get. I've found that using cashback apps is a fantastic way to save money while shopping, and one of the most popular out there is a rewards app called Drop.
Drop is a rewards app that incentivizes you to shop. But is it really worth your while? Is the Drop app legit? Let's find out in this Drop app review.
---
What is Drop?
Drop is a cashback and shopping rewards app developed by Drop Technologies Inc. The app is available for free on both Android and iOS devices.
What the app does is reward you for spending. Whether you're getting coffee from Starbucks, booking your airplane tickets online, or purchasing new clothes, Drop gives you corresponding points for using the service.
While there are lots of cashback apps nowadays, Drop stands out for giving its user a seamless shopping experience. Plus, redeeming points is easy-peasy. All you need to do is shop via the app , purchase through links on the app, and Drop will track the transaction and award you the points. You don't have to take a photo of your receipt and upload it just like you would with other apps like Ibotta. You might even forget that Drop is collecting points for you!
Drop has become an appealing option for people who use cards to purchase, especially the Millennials. It is also great for people who aren't stickler to specific brands.
Drop has partnered with over 400 brands. It doesn't matter if you buy your running shoes from one brand and socks from another. As long as your purchase hits the criteria for a cashback, Drop is guaranteed to work for you.
---
How does Drop Work?
Perhaps of Drop's prime selling points is how easy it is to use. If you've used another cashback app before, then navigating Drop shouldn't be a problem.
Download and install the app. Drop is free for both Andriod and Apple devices.
Link your card. Fill in your personal information and debit or credit card details. You can link multiple cards if you like.
Begin shopping. Through the app, pick the store where you'd like to shop from. Purchase the item and checkout as usual.
Earn points. Purchases made through Drop earn you points which you can convert into gift cards later.
Redeem your gift cards. Get $1 for every 1,000 points you earn. You need to accumulate at least 25,000 points to redeem a $25 value gift card. You can use the gift card to save money on future purchases.
Earn more points. Apart from shopping, you can also earn points referring friends to Drop, answering surveys, and playing games.
"What about receipts?" you may ask.
This is the best thing I like about Drop is that you don't need the physical receipts for your points to count. You just need to purchase through a link on the app, and Drop automatically tracks the transaction and award you the points. No need to picture or scan your receipts. Drop does the work, so you don't need to worry if you lost that $100 receipt after shopping at Sephora.
Just a heads-up: your points won't reflect on your app in real-time. The app needs some time to verify the purchase, so it can take two to three business days before your points show up. So don't panic if you don't see them right away.
---
How to maximize your points in Drop
As it turns out, Drop is quite generous in giving rewards. Going back to your sign-up, it's very important that you pick the top five stores carefully because you cannot modify that anymore. Ideally, these should be stores where you shop regularly at.
Next, watch out for special one-time offers. Drop regularly display special one-time offers, such as shopping at a particular merchant, meeting the required minimum spend, or linking in a card. If you're going to do these things anyway, then go ahead and jump on the offer to get more points.
Finally, you could invite other people to use Drop as well, and both of you will get 5,000 points each.
---
Get Up to $50 FREE for Joining Drop's Campaign Against Covid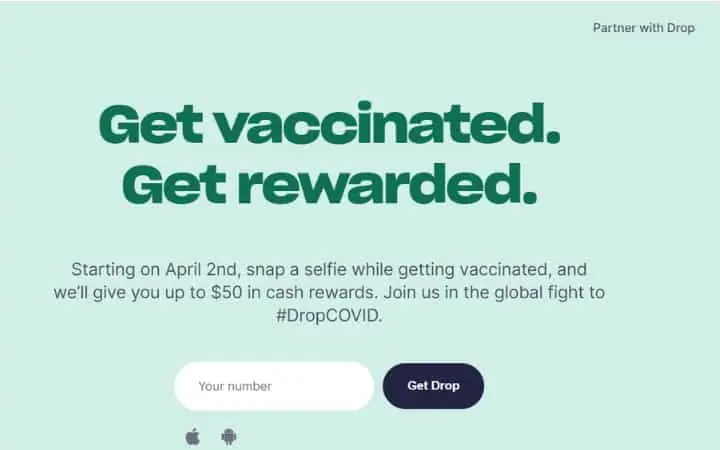 In an effort to help fight COVID, Drop recently launched the campaign #DropCOVID to reward recently vaccinated users. All you need to do to join and receive the reward is to snap a selfie or picture of yourself getting the vaccine or a selfie with your "Just got my Covid-19 Vaccine" sticker and upload to Instagram. Then, then don't forget to tag @JoinDrop and hashtag #DropCovid. You can read more about #DropCOVID campaign here!
---
Is Drop App Safe? Is it Legit?
Safety is an issue I'd like to address in this Drop app review.
You see, giving someone your banking details on the internet can be nerve-wracking. You never know if someone gets a hold of your information and uses your credit card for something malicious. Even just the thought of that makes me shiver.
So, I did a little digging on Drop's safety features, and I'm happy to see that its security is as tight as that of the banks and other finance software. Drop uses top-level encryption to make sure your data is kept safe and confidential. This means your information is safe with Drop. Also, Drop collects data on your shopping preferences so that it can send you the most appropriate deals you might be interested in.
Is Drop app legit?
Drop is listed on Better Business Bureau under the company name Drop Technologies, which means the company is legit. However, Drop has a rating of F, which means there had been a number of complaints lodged against the company.
---
Drop App Review: Drop Pros and Cons
If you're still on the fence about whether or not to give Drop a shot, I've listed down the pros and cons for you.
Drop App Pros
Set-it-and-forget-it system. Once you've linked your cards and got everything activated, Drop will always reliably work in the background.
So easy to get rewards. Because Drop works on autopilot, there's no need to collect receipts or take photos of them to earn rewards. You just need to shop, then Drop takes care of giving you rewards.
Numerous merchants to use from. Whether or not you are a brand-loyal consumer, Drop will always give you points for purchases as long as they meet the criteria.
Link multiple cards. This helps you maximize your point earning potential with Drop.
Win rewards for travel-related expenses. Drop will also give you points for booking with RocketMiles.
Drop App Cons
Limit for points you can earn per week. You can only earn up to 5,000 points each week. Succeeding purchases made through Drop after the 5K mark that week will not be counted.
Only works with debit and credit cards. Drop does not give you points for purchases made with PayPal and other online wallet platforms. Purchases paid with cash also do not count.
Points don't show up right away. It can take days to weeks to have Drop verify your purchases and send points to your account.
Customer service needs more improvement. Drop customer service is only available through email right now.
---
Other Cashback Apps Similar to Drop
If you've been here before, you know that I love using cashback apps. I've earned thousands of dollars in free money for simply using these apps. If you want to maximize your savings, I highly recommend using the following apps too!
Ibotta ($10 Sign-up Bonus!)
Ibotta is a great app to use for grocery shopping. Scan your grocery receipts and get cashback instantly!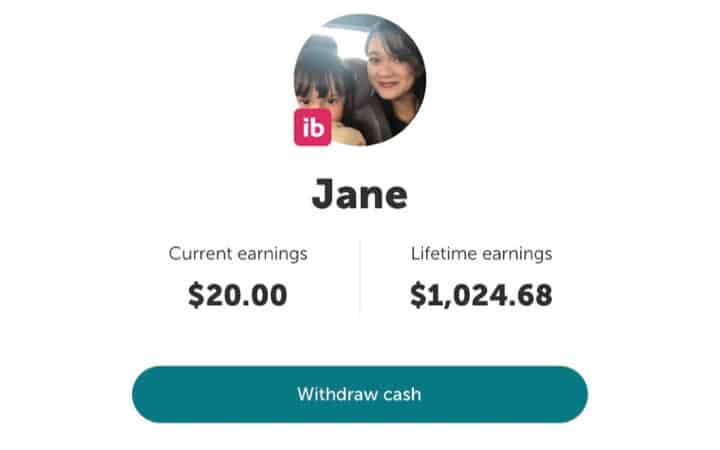 Rakuten ($10 Sign-up Bonus!)
Rakuten is another cashback app I use when I shop online. From this app, I've earned over $2000 in free money for things I needed to buy anyway. Ibotta has partnered with over 2500 stores online that pay you cashback even for purchases you made with PayPal.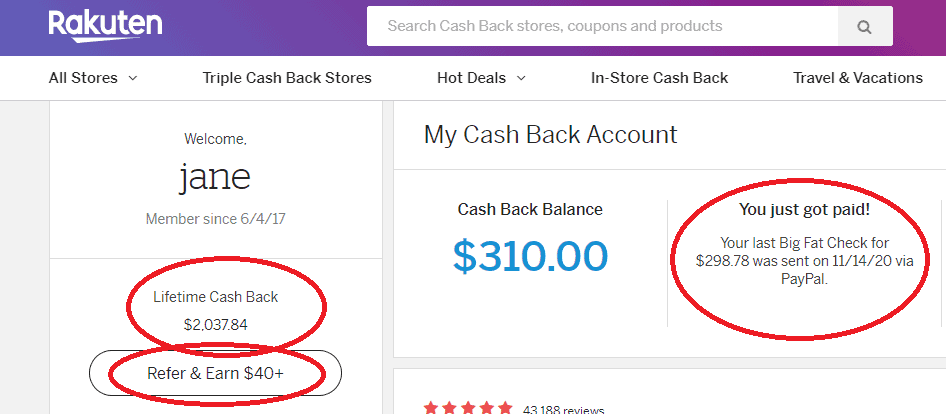 ---
Drop App Review: Should You Get Drop?
With online shopping becoming even more popular and convenient, I think it's timely to read Drop app reviews like this to get to know Drop even more.
As for me, I think Drop is an amazing app and it deserves a shot. I particularly like that it works on autopilot so that I can always get my rewards even if I lost my physical receipts. I know it happens to many of us, so I'm happy that Drop automatically collects my points even when I'm not looking.
There are still other similar cashback and rewards app out there, so I don't suggest limiting your options to Drop. You just have to explore the best ones for you.
Finally, from the standpoint of a money-saving mom, I'd like to remind you that Drop will only give you a small percentage of the money you spend, so don't make it a reason to buy on impulse. If you were going to buy diapers, groceries, or clothes anyway, then use the app by all means. But, you still have to think of your budget and not get carried away by the rewards Drop offers. After all, you were looking to save money, not spend unnecessarily.
---
More Money Apps Reviews!