Looking for ways to make extra money? Here is a list of 20+ tried and true ideas on how to make 500 dollars fast!
I recently wrote about how you can earn an extra $100 a week. But I know we're all still looking for something that's more than just a trickle in the money pot especially if you don't have a regular steady income.
So in this post, I'm sharing some ideas on how to make 500 dollars fast. Some of the ideas in this post can be turned into a full-time gig and can earn you a full-time income.
My most favorite side hustle that makes me a good income from home is blogging. It's very flexible and you can do it anywhere in your own schedule. And it can make you a lot of money if you work hard for it.
If you are interested in blogging, I wrote a detailed blogging guide here to help you start a blog today and make money. This post will also show you the strategies I used to grow my blog from earning $0 to $10,000+ in one month.
Ready to learn how to make 500 dollars fast? Let's dive into some of the best and easiest ways for you to extra money fast in 2022!
This post contains affiliate links. I may earn a small commission for purchases made through these links at NO extra cost to you. Disclosure.
1. Open a New Checking or Savings Account to Receive Sign-up Bonuses
I know this sounds dubious, but it's not. Sign-up bonuses are part of banks' promotions to attract new clients and are definitely an easy way for you to make money fast. Not all offers are created equal though, so good research of what's out there is important.
Some banks like Bank of America and HSBC offer $100, although the latter is eligible only for students. The higher payers are banks like Citibank and Chase that are giving out $700 and $100, respectively, but they may also require a higher deposit amount ($50,000 for Citibank's Priority Account for example). Medium payers like Chase's Total Checking Account and SunTrust Advantage's Checking have less stringent requirements and you can make the deposit over a period of 30-90 days.
In return for opening a bank account with these banks, you get paid a sign-up bonus between $100-$700.
2. Cut Subscription With Trim and Save Money
Subscriptions are unnecessary money suckers. According to GoBankingRates, nearly half of Americans waste $348 a year on subscriptions.
You could easily eliminate unnecessary subscriptions by using Trim. Trim is an AI assistant that analyzes your monthly transactions to find out recurring subscriptions you might not actually need anymore and can cancel.
It identifies, for instance, the interest rates on the cards you use, and then negotiates with banks (yes, like a middleman) to lower rates or help with friendlier debt payoff terms.
It also negotiates your phone, cable, internet, and medical bill, so you are getting the best possible rates. Trim works with Verizon, Comcast, Time Warner, and other providers.
You can also check out Truebill, an alternative to Trim. Check out my Truebill review here.
3. Join Online Focus Groups and Make Money Online Fast
Online focus groups are helpful to companies for their market research. You will need to sign up to a company's site and, depending on your profile, you may be invited to participate in certain discussions online or in-person.
This isn't as regular a gig as you might think but the pay-out is pretty considerable, ranging from $30 to as much as $450 for an hour (or two) of participation. With nothing but your opinions as your only investment, it's an easy free way to make money.
4. Rent Out an Extra Room on Airbnb
Another way to make money fast is to open up an extra room (or a spare property, if you have one) to guests via Airbnb. The average rental for a room per night on Airbnb is $75, although rates still fluctuate depending on the location of your place and the services and facilities you're offering.
But even if you only have one guest who's booked your room for a week, you'd be making $500 in no time. At the same time, it's an interesting way to make friends with people from around the world.
---
5. Get Paid for Feet Pictures
Wondering how to make $500 money fast without a job? Selling feet pics is up in your alley. It may come as a surprise for some people, but selling feet pics can be a side hustle that can earn you huge bucks. Some people, like this medical student has earned around £5,000 a month (or $5,880 USD) last year selling photos of her feet.
Selling feet pics is an excellent way to make $500 fast as long as you have a pretty pair of feet. Your customers can be people from the publishing industry, stock photography websites, and those with foot fetish. You can easily make at least $5 per photo, and more if you bundle your package or indulge customers with their requests.
This business is legal in many countries. There are also several platforms where you can market your feet pics, such as social media, Craigslist, stock photo websites, and specific websites that buy and sell feet pics. You can keep your identity private and you wouldn't even have to meet your buyers in person.
So if you want a pretty easy way how to make 500 dollars fast online, selling feet pics is worth checking out. Popular platforms you can sell feet pics include:
---
6. Upload Grocery Receipts with Ibotta
Use Ibotta and earn cash back on groceries you normally buy such as bread, meats, canned goods, toilet paper, and more!
All you need to do is to upload your grocery receipt on the app to unlock brand rebates. These rebates are not necessarily always from brands but are offered even on generic items. There's an expiration date for claiming these rebates so always upload your receipts as soon as you're done shopping in order not to miss them.
I've received over $1000 from Ibotta for buying things I normally buy anyway.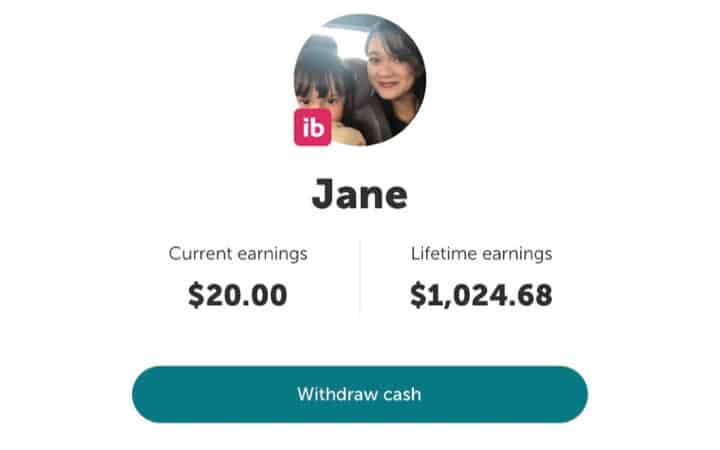 For a limited time, Ibotta is giving away up to a $20 bonus to new members. Join for FREE below, snag this bonus and start earning cashback!
---
7. Get Paid to Review Books
Do think of yourself as a voracious reader? If you do, you can make quite some money not just by reading books, but also by writing book reviews.
Book reviews are important because they give authors more credibility and the possibility for wider exposure. And with that being said, book reviewers are in demand.
The first step to becoming a book reviewer is that you should be an insatiable reader. Apart from that, you should also be a good writer. While writing book reviews, you should stay on-point and objective, and not give away spoilers or plot twists. If you meet these two conditions, then you can very well qualify as a book reviewer.
You can find book review writing gigs on Online Book Club, Reedsy Discovery, Kirkus Media, and Publishers Weekly, among many others. The rates can vary for each site and the length of the book, but you can make $500 fast if you're a fast reader and quality writer.
Related: How to Get Paid to Read Books
---
8. Get Paid to Create and Post Videos on YouTube
YouTube has over 2 billion monthly visits and around 74% of the US adults use YouTube. That means YouTube is a massive platform for marketers to make money from, even if you're just a kid, teenager, or really, whoever you are. In fact, a lot of celebrities have turned to make money on YouTube as well, helping them increase their income.
Starting a YouTube channel is simple. But if you want to monetize YouTube, you'd want to accrue at least 1,000 subscribers and gain at least 4,000 hours of watch time from the past 12 months. Once you've gotten over this initial challenge, you can explore several ways to make money on YouTube, such as affiliate marketing, paid/sponsored content, ads, and merchandise selling.
So, how to get 500 dollars fast on YouTube?
Pick a niche you are most passionate about and brainstorm content that will relate to your audience. Ryan Kaji, the highest-paid YouTuber, is only nine years old. Yet, he managed to topple all the other famous YouTubers out there. His videos are mostly unboxing toys and light-hearted content, and they are well-liked among kids and even their parents.
---
9. Make Money Online Selling Printables
Selling printables is another fantastic way to make $500 fast. Printables are digital downloads that help your audience in some way. For instance, a productivity printable helps them get more work done, a meal-planning printable helps them plan their dishes for an entire week, while a checklist printable helps them ensure are in order for an upcoming event.
The best thing about making and selling printables is that you don't need to be an expert graphic designer to come out with professional-looking templates. A lot of free and paid apps, such as Canva and PicMonkey, allow you to play with design elements with just a couple of clicks. You can then sell these printables on your Etsy store, Shopify, and even your own website.
A lot of people has found success selling printables. Sarah Titus, is the probably the finest example. Sarah had gone through rough patches in life. But then she discovered blogging and ultimately, how to create and sell printables. She made over $50K selling printables on Shopify on her first month. Nowadays, Sarah's income from printables is now a seven-digit annual figure.
---
10. Sell Stuff Online
Tech gear and gadgets are one of the more difficult items to dispose of, yet I'm pretty sure we all have a rather vast collection of these in our homes. If you're Marie Kondo-ing your space, you might want to consider putting unwanted (but still in good, working condition) CDs, DVDs, mobile phones, tablets, and even books in a box for selling.
With platforms like Decluttr, you can put these items up for sale and make money fast while at the same time organizing your space. Your earnings depend on how many items you're selling and the value and quality of your items.
---
11. Get Paid on Fiverr
If you possess some rocking digital skills, why not turn them into a source of income? With sites like Fiverr, you can advertise your services and get commissioned by individuals and brands looking for just the kind of expertise you're offering. There's no straightforward amount as it all depends on what you're capable of doing, but to give you a general idea: Graphic designer jobs like logo design are usually priced at $10 per work, while web developing services pay higher, typically $250 per job. So, you can start small, build up your client base and get good reviews and in no time at all, you'll be earning as much as $500 a week with your skills.
---
12. Get Paid to Deliver Food
Food delivery services like Shipt and Doordash are gaining more ground as an alternative income stream for many. You only need three things: an account, a vehicle to get you around, and dedicated time for picking up orders and delivering them.
With Shipt, a grocery delivery service, you can earn an average of $25 per hour. Meanwhile, with Doordash, you can get paid $15-25 every hour for delivering pizza orders and restaurant takeaways. The more deliveries you can make and the more hours you put in, the more earnings you make.
---
13. Sell Photos of Yourself
If you love taking selfies, why not make money from them at the same time? But how can I make 500 dollars fast with selfies, you might ask. The answer is quite easy.
First, take wonderful, high-quality selfies. If you have professional photography gear, great! If not, a decent smartphone with high-quality camera resolution is more than enough. Once you have these selfies, you can start selling them in various places, such as stock websites, Scoopshot, Stylinity, Foap, and 500px.
Selling your selfies create a passive income. Once your photos are available for download, you will keep earning through royalties even as you sleep. But remember to make an effort in getting the perfect selfies by learning the basics of framing, angling, and lighting. Also, marketing your selfies will help boost your sales.
---
14. Baby Sit to Make Extra Cash in Your Spare Time
This one's a modern take on the babysitting job we once did as teens during summer break. Sittercity is an online platform that basically advertises your services as a sitter and connects you with families looking for babysitters, elderly care workers, companions, or even housekeepers near your area. Advertised rates are $10-15 per hour and with varied arrangements depending on the nature of the job.
15. Earn Money Online as an English Teacher
Teaching online is one of the oldest side hustles known to many, and still remains one of the more popular – and stable – ways to earn a significant income. You can try your hand at online tutoring with sites like VIPKid and Magic Ears, which cater primarily to Chinese learners.
A base rate for Magic Ears is $10 for a 30-minute class, but this can go higher depending on your credentials. It's around the same rate for VIP Kids at $7-9 for a 25-minute session, but you should at least possess a bachelor's degree to be eligible to teach. Online tutoring is by far one of the most proven and reliable ways on how to make $500 fast in just over a week.
---
16. Get Paid to Pet Sit and Walk Dogs
Dog walking and pet sitting are becoming very lucrative side hustle for many. Rover works very much like Sittercity except you're tending to pets this time. The beauty with Rover is that you set your own rates and therefore, can control your target earnings. However, this also depends on the number of bookings you get, which means you'd have to expand your client base and make sure to get excellent reviews from your customers.
17. Make Money with Flipping
Flipping items for profit can be tricky but can prove to be a profitable business. It requires excellent research because you'll need to know all the best haunts for cheap things that you can resell for profit. You'll also need to have a good eye for value. Start with something that appeals to a wide market and are easy to sell, such as clothes, shoes, and clothing accessories. To get started, you might want to check out our list of easy things to flip for profit.
Interested in flipping money? Here's how to flip money!
18. Get Paid and Earn Quick Cash for Online Shopping
Think Ibotta but just with clothes and personal products this time. The idea is that the more you shop using their platform, the more you earn and save from deals, coupons, and reward points. Depending on what and how frequently you shop, you only need to reach the $5 threshold in order to qualify for a cashback. However, if you want a higher payout, you can also refer a friend and earn easily $25 (for every referral) once they make their first purchase as a Rakuten member.
I've earned over $1000 from Rakuten myself for simply using this app when shopping online.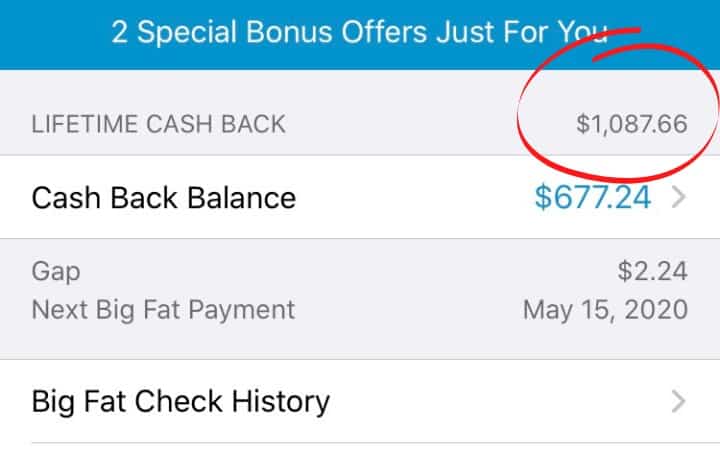 If you need to shop online anyway, why not do it via Rakuten to earn cashback? A bonus? Rakuten is giving away $10 FREE to new members. You can snag this bonus and start earning cashback from your online purchases by signing up below.
19. Answer Paid Online Surveys and Earn Free Money
Swagbucks and MyPoints are sites you can check out for easy money that will not require too much effort or brainpower on your part. Both are loyalty programs with features similar to Rakuten, but if you're not into online shopping, you can still earn points and cash rewards by answering online surveys and polls, watching videos, or playing games.
Admittedly, it takes a while before you can rack up enough points to claim a reward, but for something that doesn't require extra effort or too much time, why not try?
20. Make Extra Cash with
Turo
Turo is essentially a car rental service. If you're thinking it…yes, it's like Airbnb but just with cars. As a peer-to-peer sharing service, this means that you list and share your car on the site, and people can book your vehicle for their trips.
There are no restrictions on the type, make or brand of vehicle you can list, although motorcycles and RVs are not allowed. You can set automatic pricing for trips using their earnings calculator or set your own custom daily price. Depending on the value of your vehicle and the calculated daily price, you're usually paid around 60-80% for each trip.
You can learn more about Turo here.
21. Earn Money by Freelance Writing
Of course, there's always this tried and tested way to make money: freelance writing. It isn't exactly a no-stress side hustle idea for everyone, but if you love writing anyway, you might enjoy writing for extra money.
Your rate as a freelance writer depends on how you market your freelance writing service, your experience, and your skills, but it is possible to make $500 per week from freelance writing as a beginner.
Freelance writing jobs are everywhere, and you can even get assignments and projects on sites like Fiverr. Rates are always varied depending on the type of article and assignment and the number of words. Have a good look around always.
Don't know how to get started? I wrote this 5-step freelance writing guide for you. Check it out!
Related:
---
Final Thoughts
I believe no matter how much you make from these extra income ideas, any amount you can bring into the money pot can impact your finances in a positive overall effect. An extra $500 may not be enough to pay all your bills but it sure can buy you groceries, pay for a nice dinner and maybe help you pay off debts.
If you are a stay-at-home mom looking for a more stable work-at-home job that pays well, check out my post on the best stay-at-home mom jobs.
Good luck!