Since I started working from home, I've learned a lot of fantastic legit online jobs that pay weekly, daily, or even multiple times a week. There are even numerous work-at-home jobs paid weekly and that could make you $1000 or more per week!
And the best thing is, many of these legitimate online jobs from home allow you to work on your own schedule. It's why I do some of these online weekly paid jobs and I always recommend them on this blog!
Ready to start an online job and make money every week?
Online Jobs that Pay Weekly: Make $1000 per Week
This post contains affiliate links. I may earn a small commission at NO extra cost to you if you make a purchase through these links! Please read my Disclosure for more information.
1. Freelance Writing
Freelance writing is, in my opinion, one of the best legit online jobs that pay well. You can earn $1000 per week or more from freelance writing, depending on the type of writing services you provide, your experience, and the amount of time you put in.
I used to do freelance writing and made $70,000 in my first three years of freelance writing part-time!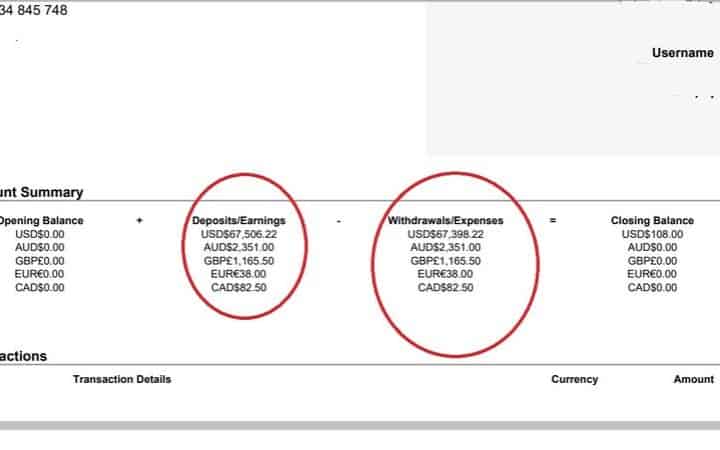 How to Become a Freelance Writer
I'll be honest, it can take a lot of effort also to make money as a freelance writer but freelance writing can be a lucrative career if you know how to find the right clients. I wrote a simple 6-step freelance writing guide to help you get started today.
i also recommend checking out Holly Johnson's FREE mini-course on freelance writing if you want to learn more about this industry.
Holly has made a name in this industry, and she has helped so many people build a profitable online freelance writing business.
In this e-course, you will learn the strategies Holly has used to increase her writing income to $200,000/year! Be sure to reserve your seat in this FREE course here!
Where to find freelance writing jobs that pay weekly?
A lot of companies are regularly hiring freelance online writers, and work can range from blog posts, market researches, buying guides, product reviews, and more.
If you'd like to find online writing jobs that pay weekly through PayPal or direct deposit to your bank account, check out:
However, to make a great income as a freelance writer, you'll want to acquire your own clients outside of these content mills. This will allow you to set your own rates and also work on your own schedule.
Pro Tip: Check Out FlexJobs
My most recommended place for finding your own clients is FlexJobs. It is a huge job site designed for people looking for flexibility in a job.
The only drawback to FlexJobs is that it is a paid job site and they charge a basic membership fee of $14.95 per month.
However, in exchange for this small fee, you'll have access to a lot of legit writing jobs and other flexible online jobs that pay well.
FlexJobs takes pride in its stringent vetting process so you can rest assured that the jobs on there are all legit. They also have a huge freelance writing section where you can find writing opportunities every day.
---
Ready to sign up with FlexJobs? You can sign up here and use the promo code AFFILPROMO to get up to 30 percent off your membership.
---
2. Virtual Assistance
Virtual assistance is one of the top work-at-home jobs that pay well. You could easily make $25 per hour from this type of job even as a beginner. The more specialized your skills are the higher your pay.
As a virtual assistant, you're expected to do a variety of work, from admin tasks, graphic design, calendar management, email management, and cold-calling.
If you work as an independent contractor, you may get paid weekly or biweekly depending on your arrangements with your clients.
The good thing about working as a virtual assistant is that you can set your own rates and work on your own time.
So, if you are looking for legit online jobs that pay weekly, this is definitely one of the best options out there.
How to get started:
You can fast-track your success with this amazing course : 30 Days or Less to Virtual Assistant Success
Where to Find Virtual Assistant Jobs that Pay Well
Check out these 8 best virtual assistant jobs for beginners. To find virtual assistant online jobs that pay weekly, the best route is to seek clients outside of these agencies. This way, you can set your own rate and payment schedule.
You can check out Fiverr if you are looking for one-off projects. For more stable projects, check out job sites. Again, I recommend FlexJobs because it's scam-free.
ZipRecruiter is also a great place to start if you are looking for a free job listing site. The only drawback to ZipRecruiter is you might find scam offers on the site.
It is still a great site to start, but like with many other job sites, don't forget to do your own due diligence before accepting jobs on ZipRecruiter.
---
3. Proofreading Business
Do you have an eagle eye for errors in spelling, grammar, and punctuation? If you can always spot spelling errors on a restaurant menu, you could also make money as a proofreader and get paid weekly, monthly or on a per-project basis!
Online proofreading is one of those jobs that pay 1000 weekly (or more!). According to ZipRecruiter, proofreaders earn an average of $48,000 a year. And this rate could increase as you gain more experience.
My friend, Caitlyn Pyle, over at Proofread Anywhere made $48,000 in her first year proofreading part-time. She has now taught over 4000 students on how to make money as a proofreader through her popular proofreading courses.
How to get started:
Check out Caitlyn's FREE workshop if you want to learn more about proofreading online.
Also check out Gramlee and Proofreading Pal for proofreading online jobs that pay weekly.
4. English Tutoring Jobs Online
English tutoring jobs online is
Where to find English tutoring jobs online?
Two of the most reliable platforms are Cambly and NiceTalk. Note, however, that NiceTalk only allows you to withdraw your earnings when they've reached $20. They also pay $10/hour, so you need to do two hours of teaching session per week to get paid weekly.
I know you're here for legit online jobs that pay weekly, but if you don't mind getting paid monthly as a tutor, then I recommend checking out the following companies:
VIPkid
VIPkid is one of the most popular ESL tutoring companies that connect native English tutors with Chinese kids. They pay $22 per hour and offer awesome bonuses, too! You can apply to VIPkid here.
Magic Ears
Another company worth checking out for tutoring jobs is Magic Ears. It's similar to VIPkid and pays up to $26/hour. You can apply to Magic Ears here.
Sign up with a few of these companies, and you would be receiving a weekly payout since these companies have a different payout schedule.
5. Transcription Work-at-Home Jobs that Pay Weekly
Transcription is another fantastic way to earn an income from home weekly. In a nutshell, what you do as a transcriptionist is to write out audio files, and then proofread your work for errors.
This is an easy job for you if you have great listening skills and you're a quick and accurate typist.
You can find transcription jobs that pay through PayPal on various platforms, including:
How to get started:
If you are interested in transcription, you can learn more about it in this FREE transcription mini-course!
---
6. Blogging
I make a full-time income from this small blog here, and I am loving it! It's very flexible and I can work on my own time and from anywhere. You can earn $1000 or more weekly even with a small blog like this, and the best thing about blogging is that it's so cheap to start!
If you are interested in blogging, check out my detailed blogging guide to help you get started.
The only drawback to blogging is that it takes time and lots of effort to build a blog, but if you don't mind spending time building a blog, then it's a fantastic hobby that could turn into a lucrative business.
You can have so many income sources with blogging and can get paid weekly from this side hustle idea.
---
7. Micro-tasks
Looking for online jobs that pay weekly and that allow you to only work when you need to?
Doing micro-tasks is a great option especially when you want to be more flexible with your working schedule. You can make money offering tasks like online writing, customer service, creating graphics, voice-overs, and so on.
How to Get Started:
One of the best places to make money doing micro-tasks is Fiverr, a platform that pays you $5 for every task.
You may be thinking, "$5 is nothing!" or that "$5 is not worth it." Well, $5 is just the minimum rate and you definitely can charge more if the service you are offering requires more time and skills.
Also, there are many people who've created successful businesses on Fiverr. Check out this post to learn how others are making a six-figure income on Fiverr! (Forbes.)
In case you're wondering about the payouts, you can make one daily withdrawal on Fiverr. Other places to look into are ClickWorker and Amazon MTurk.
---
8. Appointment Setting
Appointment setting may pay handsomely if you have fantastic cold-calling skills and you work for the right company or agency.
One of the most popular platforms that provide appointment setter jobs is Blue Zebra. Blue Zebra pays around $10-$25 an hour plus bonuses and incentives weekly through bank deposit.
---
9. Customer Service or Virtual Receptionist
Nowadays, many businesses prefer to hire customer service agents or virtual receptionists who can work from home. This type of job is suitable for people who can work as call center agents, chat and email support agents, travel agents, and technical support specialists.
The great thing about this job is that it allows you to work for multiple clients, thus increasing your income.
If you have a customer service experience and you're comfortable with telephone jobs, then this could be a great work-at-home job online to should consider!
How to get started:
Check out Kelly Connect, Infocision and Upcall as they're some of the top companies that provide legit work at home customer service opportunities.
I also recommend these 8 telemarketing jobs from home for more opportunities.
If you don't want to work for agencies and seek your own clients instead so you can set your own rates, check out job sites like FlexJobs.
---
10. Mobile phone apps
I'll be honest: apps won't make you $1000 per week. However, they offer a great way to earn a few dollars quickly. You can choose to get paid weekly or daily through PayPal.
Here are some of the money-making apps I personally use and recommend:
Swagbucks
Swagbucks is a rewards site or app that pays you for answering surveys, playing games, or watching videos. If you want to help companies improve their products, you might enjoy answering surveys on Swagbucks. You can withdraw your earnings anytime via PayPal or redeem them as gift cards.
You can sign up with Swagbucks here and get $5 sign-up bonus!
Get Paid Weekly with Ibotta
Ibotta is a grocery rebates app that pays you for shopping at their partner stores. This isn't one of those real online jobs that pay well, but it does give you money you won't have to work for. You can realistically earn $20-30 per week from Ibotta for buying groceries you would buy anyway.
I've personally made over $1000 in cashback and bonuses from Ibotta! A bonus? Ibotta will give you up to a $20 Welcome Bonus if you sign up today. Check it out here!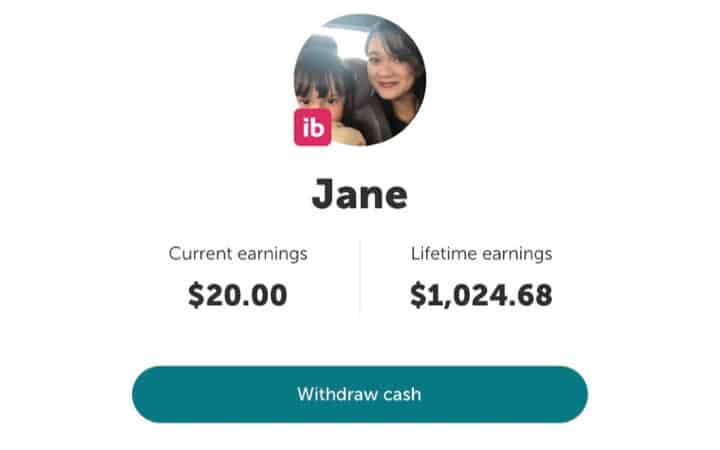 Get Paid Daily or Weekly with InboxDollars
Inbox Dollars is another rewards company that works just like Swagbucks. They offer a few options for you to earn points which you can redeem as cash
Completing surveys with Inbox Dollars and other survey sites isn't the highest paying online jobs. We can't even consider answering surveys as a job. However, if you are looking for quick ways to make money, then sites like Inbox Dollars are definitely worth a try!
This company has paid over $57 million in rewards and is currently offering a $5 sign-up bonus!
Download the app below and make sure to confirm your email to get your sign-up bonus!
---
11. Delivery driver jobs
According to the Occupational Outlook Handbook of the US Bureau of Labor Statistics, delivery driver jobs are projected to grow by 5% in ten years time, while other jobs are growing at only 4%. The demand for delivery driver jobs has undoubtedly increased over the last few years, so it's easily one of the best online jobs that pay weekly.
Delivery driver jobs don't have as stringent requirements and they're easily one of the top options for weekly paying jobs. The basic thing to comply with is that you own a car (delivery by motorcycle, bicycle, or on foot are acceptable for certain companies and specific locations). You must also have a driver's license, auto insurance, and pass the background check. When you're all clear with these, you're almost good to go.
The most popular companies that provide delivery driver jobs are Postmates, DoorDash, Amazon Flex, Instacart, and GrubHub. To get delivery gigs, you have to sign in online on the app, indicate your availability and wait for the orders to come. Half of the process of completing a delivery happens online, so make sure that you have a smartphone and internet connection.
Delivery driver jobs are some of the best weekly paid jobs that can earn you around $10-$25 per hour plus tips.
---
12. Social media management
If you spend a good deal of time on social media, know the ins and outs of various social media platforms, and are willing to learn about paid advertising, then social media management is one of the best online jobs for you.
Most business owners don't have the time to focus on social media marketing, that's why they outsource this job to home-based social media managers. In social media marketing, you will take charge of curating content for the business' social media pages, increasing followers, and interacting with customers.
But if you want to find social media online jobs that pay well, it's wise to study paid advertising. Learning how to do Facebook Ads and Instagram marketing are some of the hottest skills social media managers must possess nowadays. With this specialized knowledge, you can deploy paid advertising campaigns for your clients. If done effectively, the campaign can encourage more sales and leads.
You can find loads of social media marketing jobs on online marketplaces like UpWork, FlexJobs, and Guru. You may also directly approach small business owners and pitch your services, preferably with a portfolio to show some of your work. 
Depending on skills and experience, social media management is one of these legit online jobs that make money, ranging between $20-$100 an hour.
---
13. Online moderation
This is another fantastic option for online jobs that pay well. Online moderators are responsible for moderating chat rooms, forums, blog comments, and social media pages to create a healthy space for discussion. At the same time, online moderators are in charge of protecting the image of their client's business image online. They make sure these platforms are free from hate speech, spam, abuse, threats, and other negative things that could tarnish a brand's online image.
To become a successful community moderator, you must have excellent communication skills. You must also be friendly yet alert, as well as diplomatic in managing issues online.
Online moderation is an excellent choice for online jobs that pay weekly. Moderators often make between $10-$20 an hour. A lot of companies hire community moderators, including Mod Squad, Baby Center, Crisp Thinking, Yelp, and more.
---
14. Website testing jobs
If you're looking for weekly paid jobs immediate start, and gigs that do not require degrees or experience, then check out website testing jobs. These jobs are easy to qualify for, easy to do, and can make some extra income per week.
Website usability testing jobs are all about testing sites and apps. Your task is to explore the functionalities and features, and giving honest and objective feedback on your user experience to the client.
If you're wondering how to make money online with PayPal with website testing jobs, well, it's easy. Generally, you'll have to sign up as a tester in a testing company, pass the initial test, and then wait for the testing gigs to come in.
If you're interested in website usability testing jobs, you can apply to different companies, including the ones below:
If you're looking for testing online jobs that make money, then I suggest that you sign up and qualify for a couple of these companies. Testing jobs aren't as stable as the others mentioned in this list. The jobs are often matched to your demographic profile, so expect them to come and go. You could go from zero jobs to a handful each week.
Most of these jobs pay at least $10 per test, and each test runs from 10-20 minutes. Payments are usually made per week through PayPal.  
---
15. Digital marketing
We are now living in a highly internet-reliant world, and businesses need to step up their digital marketing strategies to get ahead of the competition. So I always believe jobs in digital marketing are among the best in-demand online jobs that pay well.
If you're savvy about the internet and you're passionate about learning deeper how it works, then this could be the right online job that makes money for you. With digital marketing, you will be responsible for selling products and services on the internet, using different platforms like emails, blogs, social media, and more.
Digital marketing is a broad umbrella, and you can focus on specific competencies to become better in your craft. For instance, you may specialize in SEO, Facebook marketing, email marketing, video, and content curation, or paid ads management. Depending on your role and experience, you can make at least $30 to hundreds per hour. I am not exaggerating this amount because I've seen experts in this field charge hundreds per hour of their time to help businesses improve their sales.
You can find numerous digital marketing positions for beginners in job listing sites like FlexJobs and UpWork. If you're an expert, then you could create your own website and reach out to potential customers directly.
---
16. Get Paid Daily or Weekly with AirBnb
Renting your extra space via AirBnb can be a great source of passive income and you could get paid almost daily, depending on your bookings.
It is an awesome side hustle if you live in a larger city and close to tourist spots. Hosts typically charge $50 to $100 per night, depending on location, quality of the rental property, and facilities.
What I love about Airbnb is that they provide you with the tools and resources you need to list your space. Plus, millions of travelers also use Airbnb every year!
How to get started:
If you think you can rent it out, create your listing on Airbnb for free here.
Spruce up your place, take gorgeous photos of your location, write a good description about your space, and invest in quality amenities such as bedding, towel and linens. You might also need to invest in Wi-Fi to increase your bookings.
---
Ready for Online Jobs that Pay Weekly?
Work-at-home jobs that pay weekly not only offers an excellent opportunity to increase your household cash flow. These stay-at-home jobs also offers so much flexibility that makes them perfect for stay-at-home moms. You can work as hard or as little as you want, and you can work at your own pace and time.
If you need to improve your income or need quick ways to make money, starting any of these online jobs that pay weekly is definitely an excellent idea!
---
Want to learn more ways to make money from home?