Verblio Review: Is Verblio Worth It?
Do you want to transform your passion for words into an income? You could make money freelance writing and get paid every week through content mills like Verblio.
Content writing mills can be a great starting point for new writers. They are companies that act as a middleman between writers and clients.
As a freelance writer, I lean towards building a freelance writing business outside of these platforms. This will allow you to set your own rates and find your ideal clients.
However, if you are a new writer and do not have previous experience writing online, content writing mills offer a great opportunity to learn more about the industry and make money at the same time.
I started freelance writing for similar platforms a few years ago, and although the rates on these platforms were not that great, it allowed me to gain experience which I used as a stepping stone to landing better gigs.
So, today, I want to share with you this review on a website called Verblio.
Verblio is one of the legit content writing mills out there with solid reputations among their clients and writers. But is Verblio worth it? Read on to learn more about it!
This post contains affiliate links. I may earn a small commission for any purchases made through these links at extra NO cost to you.
---
If you want to take your writing career to the next level and learn how to make six figures as a writer, I highly recommend checking out Holly Johnson's amazing course! Holly was able to quit her 9-5 to write full-time, and now she's making over $200,000 a year writing from home!
Don't miss Holly's FREE WORKSHOP to learn more about Holly's freelance writing strategies that helped her increase her writing income to over $200,000/year!
---
Verblio Review: What is Verblio?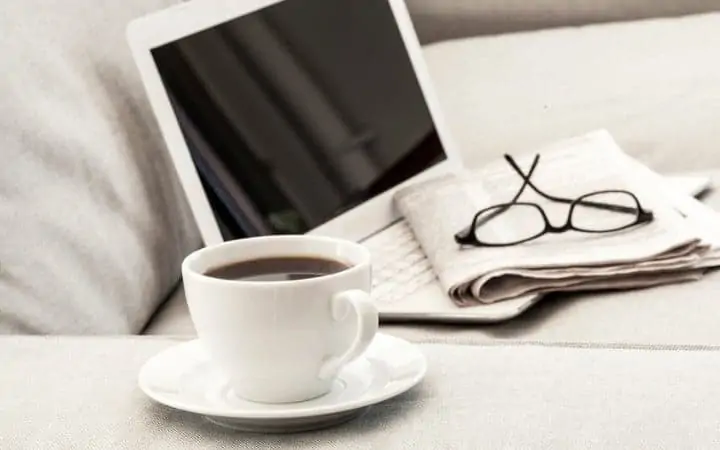 Verblio, formerly known as BlogMutt, is a content writing agency based in Denver, Colorado. The agency specializes in creating SEO content for various businesses in the US and 15 other countries. Although Verblio initially offered blog post creation, it has now branched to other content formats such as eBooks, web content, press releases, newsletters, and more.
I'd like to think of Verblio is a marketplace. Clients come to Verblio to have their content written, and writers come to Verblio to get paid to write from home.
When it comes to hiring writers, Verblio claims they don't just have any 1 or 2-star rated writers. They keep their standards high by getting "Verblio writers," many of whom hold Hubspot Inbound Certifications, and some even have master's degrees or higher.
Verblio has a wide array of clients across different industries. So whether you're an avid gardener, a gym buff, or have a deep passion for history, you can easily find a topic that you'd love to write.
---
How to Join Verblio
If you're interested in joining Verblio, you need to be at least 18 years old and a US citizen with a social security number. US citizens residing abroad can also apply for Verblio.
To start your application, visit Verblio's official website and click "Apply Now."
You will then be directed to a short quiz on grammar and proofreading. Verblio wants to make sure that you're a fantastic writer, so you need to get at least 7 out of 10 on this quiz. You will be given only two tries to take the test.
Next would be the plagiarism test. You will have to create a sample article and submit it to Verblio. Every writer, whether working for Verblio or not, must create original content.
You cannot copy-paste or even paraphrase if you want to stay in Verblio. The agency can let you go without notice if they find out that you plagiarized your content.
Once you passed the tests and your sample article is deemed satisfactory by the in-house team, you should be able to start working on Verblio.
How to Find Gigs on Verblio
Once you become an official Verblio writer, you can already start looking for work. I must emphasize, though, that Verblio will not spoonfeed you with gigs. It would still be you who needs to find content to write.
So, you sort through different available topics, and when you find one that you'd like to work on, you can already start working. The thing about Verblio is that there are lots of writers vying for writing tasks, and if you don't act fast, someone could grab that topic you chose. You have no choice but to find another available topic again.
So let's assume that you've worked on a topic, and you're ready to send it to the client. You have to remember that submitting your work will ensure that you'll get paid. There are probably a couple of other writers who submitted their articles on the same topic. The client chooses which work he liked best, and only that writer gets paid.
What happens to your unapproved article then? You can keep it until you find another client you can submit it to. Unfortunately, until then, you won't get paid for your work.
---
How Much Does Verblio Pay?
Verblio pays you per purchased output, that is when a client accepts your article and pays for it. When you're just starting, you will get paid $10.50 for a 300-500 word article, and the pay increases as the word length increase as well. Verblio has writing tasks that range from 300 to 3,000 in word count.
I should also put it out there that you will be working on levels. Clients will rate your work, and the higher ratings you get each time, you will progress to the next levels. As your level climbs up, you also unlock higher-paying articles.
Therefore, you should strive for quality work each time you work on Verblio to obtain higher ratings and access better-paying jobs.
Verblio pays on time once a week through PayPal. There is no required minimum amount for you to withdraw your earnings.
What's to Love About Verblio
Flexible, work-from-home set-up. You can work whenever it is convenient for you. No need to log in and out during your working hours.
Choose your own topics. You can select topics that you feel most confident with.
Plenty of work available. Lots of clients come to Verblio to satisfy their content needs. Writers usually have plenty of topics/industries to choose from.
What's To Hate About Verblio
Payment is not guaranteed. The biggest downside to Verblio is that you won't get paid for articles you wrote unless the client purchases them. You've put in the hours and mental effort to come up with the article, but there's no guarantee that you will earn from them.
Lots of competition. Verblio already has numerous writers, and many of them could be vying for the same topic that you want to work on. In the end, if a client chooses another writer's work, you won't get paid for your article.
---
Verblio Writer Reviews
Since Verblio is a legit writing platform, a believe it has the potential to help writers earn from their talents. Still, I wanted to look further to see what writers think of Verblio. Here are some of the Verblio reviews I've found online.
Darrellet86 on Reddit
Reddit user Darellet86 says she writes for Verblio. She speaks highly of Verblio as it allowed her to earn from writing. She believes in finding the right clients on Verblio and writing high-quality articles to earn bonuses.
"Now that we are near April I have been able to basically hit level 6 which is $50 for 1000 words. For me that's excellent work right now," the Reddit user wrote.
Jennifer Hawkins on Make A Living Writing
This article on Make A Living Writing explores writers' experiences in various content writing mills, such as Verblio. Jennifer Hawkins talked of Blogmutt (now Verblio), as a viable way of starting one's writing career, however, she calls it "intellectual slavery" to stay there for good.
"However, when you get out of your expertise area, providing blog topics on such things as battery backup systems, real estate in Alaska or IT management you can get bogged down in research in a hurry. Customers edit their own articles and at times, can be arbitrary from "too short" to "just didn't like the post," Jennifer said.
Various Verblio reviews on Indeed
Verblio obtained a 4.2 rating out of 5 on Indeed. I think Verblio has a pretty good reputation among its writers, based on this rating. Lots of writers cite Verblio as a good remote opportunity, emphasizing the high volume of work available on the platform. Others also believe that Verblio offers an excellent starting point for newbie writers to gain experience, as well as commends the agency for its user-friendliness and flexibility.
However, these do not spare Verblio from writers citing the platform's flaws. For one, they think that the pay is not so great and you need to earn a specific number of points to access higher-paying projects. Some also cite that there is no room for career advancement in Verblio.
Related posts:
Textbroker Review: Is It Legit or Not? (Full Review 2022)
Write and Get Paid Instantly: 38 Best Places for Paid Writing Work
How to Become a Freelance Writer with No Experience
---
Verblio Review: Is It A Go, Or No Go?
Now that you've come to the end of my Verblio review, it's time to contemplate whether you should give it a go, or no go.
In my opinion, Verblio offers a fantastic opportunity to start your writing career. If you're a new writer, Verblio allows you to learn while on the job. You will also encounter various topics from different industries. This will help you identify the niches you're best at.
On the other hand, I believe it's not worth staying in Verblio especially if you learn how this industry works. You can earn more for a 300-word article if you sought your own clients. As an independent writer, you can set your own rates and earn more.
Have you tried working at Verblio? What was your experience like? Share your Verblio review and feedback in the comments.
---
Want to earn more from writing?
Starting a blog is one of the best ways to make money from writing. It's flexible and allows you to earn passive income from your posts. I started this blog not so long ago, and it's now earning more than I used to earn from my previous jobs outside the home.
If you want to learn how to start a blog from absolute scratch, I created this simple blogging guide for you. This post will teach you not only how to start a blog in 15 minutes but also the different ways to make money from it and how to grow your blog!