More and more companies nowadays are moving their businesses back to home, and telemarketers are some of the professionals who get to enjoy this set-up. Telemarketers are enthusiastic and cheerful people who make sales through the phone or the internet. Think of all those phone calls you've got from someone telling you that you should get insurance from them. Yep, that was telemarketing.
A lot of companies still rely on calls to generate leads and make sales. However, not all are keen to take this task to a call center as that can get costly. Work-from-home telemarketers provide a more cost-effective solution as companies hire them as independent contractors, and are not liable to give them benefits or physical office space.
So if you think you can handle telemarketing jobs at home and want to start looking for companies for potential employment, I've rounded them up below for you.
---
What Do Telemarketers Do?
Telemarketers work in the sales industry, and they're generally regarded as sales representatives. According to Career Explorer, telemarketers generally work from call centers or a third party call center set-up. Their goal is to generate leads and convince people to buy their products and services. Since these interactions take place over the phone, it is imperative that telemarketers have fantastic phone demeanor and communication skills.
There are two types of telemarketing: inbound and outbound. In inbound telemarketing, customers call you whether to make an inquiry or place an order. For instance, they've seen your product on TV or read about it in the paper. They call you to learn more about the product or make a purchase. The goal here is not to hard sell, as callers are already potential customers. Your job is to accommodate their call, make them feel welcome and warm them up towards the purchasing process.
On the other hand, outbound telemarketing is where you make the call first. Often referred to as cold calling, this process entails calling people and introducing your product or service to them. Outbound callers need more patience and specific training in introducing the product over the phone.
---
Not comfortable talking over the phone? No worries! This Mama Blogs has a lot of options for you! Check out the following posts for more work-at-home ideas!
50 Non-Phone Work-from-Home Jobs
How to Start a Blog and Make Money
Write and Get Paid: 28 Best Websites for Paid Writing Work
How to Become a Proofreader Online: Make $48,000/ Year
8 Voice Over Jobs From Home for Beginners
How to Make an Extra $100 a Week Effortlessly
---
What It Takes To Become a Telemarketer
If you're interested in exploring telemarketing as a possible work-from-home career, it is first essential to determine what the job entails. Whether you want to become an inbound or outbound telemarketer, here are the basic things you need for telemarketing jobs work from home:
Quiet space to work in
Since you are working from home, it helps to have an isolated or soundproofed room to make or receive calls.
Be equipped
You will need a high-speed internet connection, a computer, and a pair of noise-canceling headset. Some companies also require their telemarketers to have landline service.
Education and training are optional
Many companies hire people with a high school diploma, while others explicitly require a college degree, as long as you have excellent communication and customer service skills. Many companies also train telemarketers on the job, but there are also others that require previous experience.
---
8 Legit Telemarketing Jobs From Home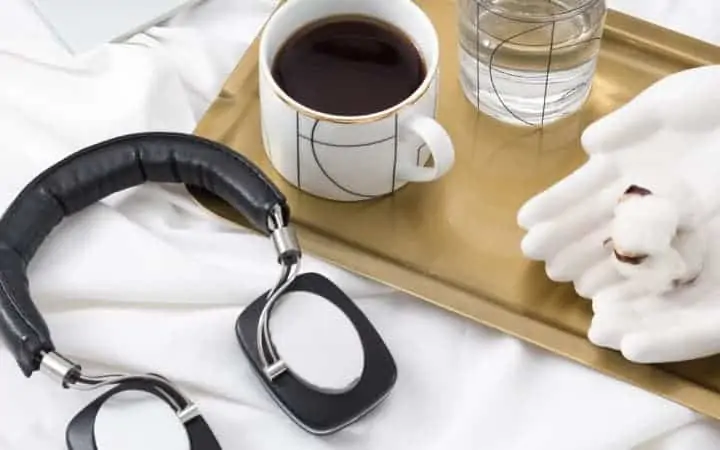 1. Blue Zebra
Blue Zebra Appointment Setting is one of the best and legit telemarketing jobs today. It's been around since 1989 and is a popular option among phone workers. What's great about Blue Zebra is that it offers quite a lucrative rate for its telemarketers, ranging between $15-$25 per hour.
If you're a consistent top performer, the company can increase your pay rate to 14% within 30-60 days at work. On top of that, you could be eligible for a renewal bonus after 200 hours of work. Blue Zebra also offers handsome above-market financial incentives. You will get paid weekly via direct deposit.
Blue Zebra hires US residents only. You must have at least 5 years of experience in cold calling and appointment setting, as well as 7 years of experience in the business-to-business marketplace. The ability to use CRM software and complete home office set-up is also required. You will work 15 to 40 hours per week, between 8 AM to 5 pm EST, five days a week.
---
2. Alorica At Home
Alorica is a customer experience company that offers telemarketing jobs from home part-time. It's a multi-awarded company operating in over 100 locations in the US, Europe, Asia Pacific, and Latin America. It also works with over half of the fortune healthcare companies.
Homebased telemarketers in Alorica can pick their own working hours. Your role is to provide customer service via phone or chat and help customers with their concerns or answer their questions. You are required to work at least 10 hours per week. You can earn a minimum of $10 per hour, but depending on the role, you can get paid per-minute, per hour or per call.
It is essential to have the technical requirements up and running when working at Alorica. You need the latest version of Windows, high-speed internet connection, headset, and landline. You can join Alorica by sending your application to their website.
---
3. LiveOps
LiveOps is This virtual call center is also another popular option for telemarketing jobs from home. As a home-based call center agent, your job is to make and receive calls pertaining to insurance sales and claims, healthcare matters, and roadside assistance among others.
LiveOps hires home-based telemarketers as independent contractors with contracts lasting up to six months. The pay varies depending on the client, but the typical pay rate is 25 cents per minute of talk time or per commission. Some clients pay a base rate plus some commission.
You can work with LiveOps if you are at least 18 years, lives in the US, and passes the background check. You also need to prepare the technical requirements, such as a computer, headset, internet connection, and a dedicated phone line.
---
4. NexRep
NexRep dubs itself as a human-focused contact center solutions which hire inbound telemarketers. Working with NexRep allows you to work from home and earn money by receiving inbound calls.
NexRep pays its agents around $15 per hour, but top-performing workers can make as much as $25/hour. You can take calls 24/7 but you have to work at least 2 hours at a time. It's also important to remember that you are working as an independent contractor and not as an employee, hence you will be responsible to pay your own taxes.
To work for NexRep, you will need to pass a mandatory background check that costs $25. You will also go through a client-sponsored certification training before you can officially start working.
---
5. Working Solutions
Working Solutions is an on-demand contact center company. It offers a slew of services such as back-office support, business continuity, and customer care. As a telemarketer for Working Solutions, you can pick your own working hours and work on one to two programs at the same time.
According to the company's FAQ page, agents are paid $9 to $30 an hour, depending on the work you put in and your program. Income isn't always consistent, but the company strives to keep its agents busy. Pay is processed twice a month, made via a direct deposit.
You can apply at Working Solutions if you live in Canada and the US (except California, New York, Pennsylvania, and Washington). You need to have an updated computer, high-speed internet connection, USB headset, and a quiet working environment. Once hired, you need to put in at least 15 hours of work each week.
---
6. VIP Desk
VIP Desk is a customer care company that needs customer service agents. The company has been around since 2014 and works with iconic brands in providing customer service. Telemarketing agents are referred to as brand ambassadors, and their main task is to provide customer support over the phone.
VIP Desk's pay rate varies per job. Brand ambassadors are paid per talk time, making an average of $9 – $14 per hour. You can earn more through bonuses. The company uses a time-tracking software installed on your computer to make sure you are paid fairly for the times you work.
VIP Desk offers flexible working schedule, but you must commit to working 18 hours per week. You can apply on their website through the "Careers" page. You will go through a background check and if qualified, you can move towards their virtual paid training. It is also essential to prepare the technical requirements before you apply.
---
7. Windy City
Windy City is a call center company that provides both outbound and inbound telemarketing jobs from home; lead generation, and call verification. It is based in Illinois and has won the LeadsCouncil Leader Award for Best Call Center in 2018. It also has an A+ rating on BBB since 2009. Your main role would be to receive and make calls with people who want to go back to school.
As an agent for Windy City, you must work 20 hours per week for part-time, or 40 hours per week for full-time. The starting rate is $9 per hour but can increase after 90 days after assessment. All reps are reviewed after six months and may be eligible for more compensation after satisfying the company's standards.
Windy City agents are employees, hence they are entitled to benefits like a healthcare plan, paid time off, paid training, and even a 401 (k) plan with employer matching. To apply, you need to pass the minimum system requirements, undergo a background check, assessment tests, and interviews.
---
8. Ameridial
Ameridial is a US-based customer care call center. It has been in the industry since 1987,, and has worked with non-profit organizations, healthcare companies to Fortune 500 enterprises. Ameridial offers both inbound and outbound customer service to its clients.
Ameridial currently needs sales and customer service agents. You can work flexible hours, including night-time and weekends. The pay is not disclosed on their website, but according to Indeed, customer care specialists in Ameridial make between $10-$12 per hour. On top of this, Ameridial also offers some handsome benefits, including banking and credit union advantages, and access to health, life, and dental insurance policies.
You can apply to Ameridial if you are at least 18 years old and have a high school diploma. It also helps if you have some sales and customer care background. You also need to meet the basic technical requirements and submit your application on their website. You will receive a phone call from a recruiter for an interview. Expect to go through personality tests, internet navigation, and typing assessments.
---
Telemarketing Jobs From Home: Are They Right For You?
If you are gifted with excellent communication skills and have a way to convince and persuade customers, telemarketing jobs from home might be the right fit for you. These jobs are even more in-demand nowadays as many companies bring their customer service office online, allowing you to work in the comfort of your home.
When you apply to a telemarketing company, make sure to check their requirements, working hours, and pay rate. Fortunately, there are plenty of them to choose from, so it's just a matter of finding the right company and gig for you.
Have you worked as a home-based telemarketer? What are your thoughts about this job?
---
Looking for extra income ideas? Get $40 Bonus Today!
I use these awesome apps/websites and have received over $2000 in free cash!
Ibotta– Ibotta is a free grocery rebates app that pays you cash for buying grocery items such as meats, bread, toilet paper, and more! Receive up to $20 bonus for trying this app. Check it out here!
Rakuten – Love shopping online? Get paid each time you do by using the Rakuten portal when shopping. They have over 2500 partner stores including Amazon, Macy's , JCPenney, Home Depot! A bonus? Rakuten will give you $10 FREE after making your first $25 worth of purchase. Check it out here!
Swagbucks -Get paid for answering surveys, playing games or watching videos. Receive a $5 welcome bonus by joining here!
MyPoints– It's another survey site/app that works like Swagbucks. Join MyPoints here and receive a $5 Welcome Bonus!