The best online jobs that pay daily are right here! Discover more ways how to work from home and get paid daily cash with this list of jobs!
Are you looking for online jobs that pay daily? If you say yes, then you're in luck! I did the research for you so you don't have to.
I love online jobs with daily payments. They are perfect for when you need money quickly. Some companies even pay instantly! If you just want to make a few bucks today to buy yourself dinner or coffee, you just need to hustle today and withdraw your earnings!
Ready to learn more about online jobs that pay daily cash? Read on!
What You Need To Work On Online Jobs That Pay Daily
If you want to start working on daily pay online jobs, there are a few things you need to prepare:
Your gadget or device – as these are online jobs, you need to use internet-enabled devices such as a desktop computer, laptop, or smartphone to do your tasks.
Internet connection – most, if not all, of these jobs can be done remotely and delivered online. Having a reliable internet connection will boost your likelihood of earning more.
PayPal or bank account – the most common way to get your income from daily payment online jobs is through a PayPal account or direct bank deposit. Make sure to have both to secure your income for online jobs that pay daily through PayPal.
This post may contain affiliate links. I may earn a small commission at no extra cost to you for purchases made through these links.
How Much Can You Make With Daily Payment Online Jobs?
But, first, let's set our expectations straight. Most, if not all, of these jobs I'll be sharing with you can't replace a full-time income. If you are looking for real, high-paying jobs online, then I'd recommend checking out the following posts:
These side hustle ideas on this list only pay a few bucks, although there are others that pay decently per hour.
If you are looking to make money in your spare time, then you might want to give these jobs online that pay daily a try! You might even enjoy doing some of these jobs that pay daily!
---
Survey Sites that Pay Daily
Perhaps the easiest way to make money online and get paid quickly is by answering surveys.
All you need to do is download the survey app on your phone, and answer questions on the app. You either earn cash or points as soon as you complete each survey, and you may convert these points into cash or gift cards!
1. Swagbucks
Swagbucks is one of the most popular survey sites today and it's also my favorite survey site that I personally use.
With Swagbucks, you can earn between 30 SB points to 150 SB points per one poll. Typically, 100 SB points are equal to $1.
You can also increase your SB points by using the Swagbucks site when you shop online, watch videos, and play games. You can turn your points into gift cards for Amazon, Target, Walmart, and other major retail stores. Or, you could cash it out to your PayPal account once you've accumulated $25.
How much you could earn with Swagbucks? Well, it sure will not earn you a lot of money, but one user shared here that she has been making $200 a month spending 3 hours per day on the platform.
If you want to learn more about Swagbucks, check out my Swagbucks Review to see if it's worth it.
You can check out Swagbucks here and also receive a $10 bonus when you spend at least $25 at a store featured on Swagbucks.
---
2. InboxDollars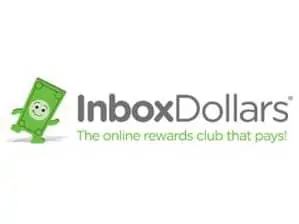 InboxDollars is also a popular platform that pays you to complete daily tasks, such as completing surveys, reading emails, shopping online, and more.
The company has partnered with some of the biggest brands like Walmart, Netflix, and Target and claims to have paid over $59 million in rewards for the past 20 years.
Depending on the length of the survey, you could earn from a few cents to $5 per survey. The downside for InboxDollars is that it has a higher threshold for cash out, which is $30. Once you have accumulated this much, you could turn your earnings into real cash at any time.
You can sign up here and receive $5 free for joining!
---
3. MyPoints
MyPoints is another popular online job that pays daily. It's also one of the few survey sites I personally use.
MyPoints roll out surveys regarding brands and buying habits, and they need people like you to provide honest opinions.
MyPoints also give you cash-back for shopping with their partner retailers, playing games, and watching videos. You can redeem your points as gift cards to your favorite stores or as a VISA gift card. You can even turn it into frequent flier miles.
However, since you're here for the cash, you can also exchange your points as PayPal money anytime. Points are redeemable in $5 increments.
The downside is that MyPoints is only open to US and Canadian residents.
Joining is free, and you'll also get $10 free if you shop online via MyPoints.
---
4. Survey Junkie
Survey Junkie is a well-known survey site that now has over 10 million members.
With Survey Junkie, you typically earn $2-$7 per survey. The longer the surveys, the more money you earn. You can redeem your points as gift cards to major retailers, or cash them out to your PayPal account any time you like, as long as it has reached the $10 cashout threshold.
---
5. Paid ViewPoint
Paid ViewPoint is a market research site that provides valuable consumer data to businesses.
However, unlike other survey sites, Paid ViewPoint actually "screens" their survey-takers. So, not everyone will be eligible to answer a survey and get paid for it.
If you qualify, though, you'll have the opportunity to answer 50-60 surveys a month, and each survey costs between $2-$6.
You could also increase your earnings by referring people to join the site through its affiliate program. You can redeem your earnings to your PayPal account anytime you reach the washout threshold of $15.
Did you know you can also make quick money by selling feet pics?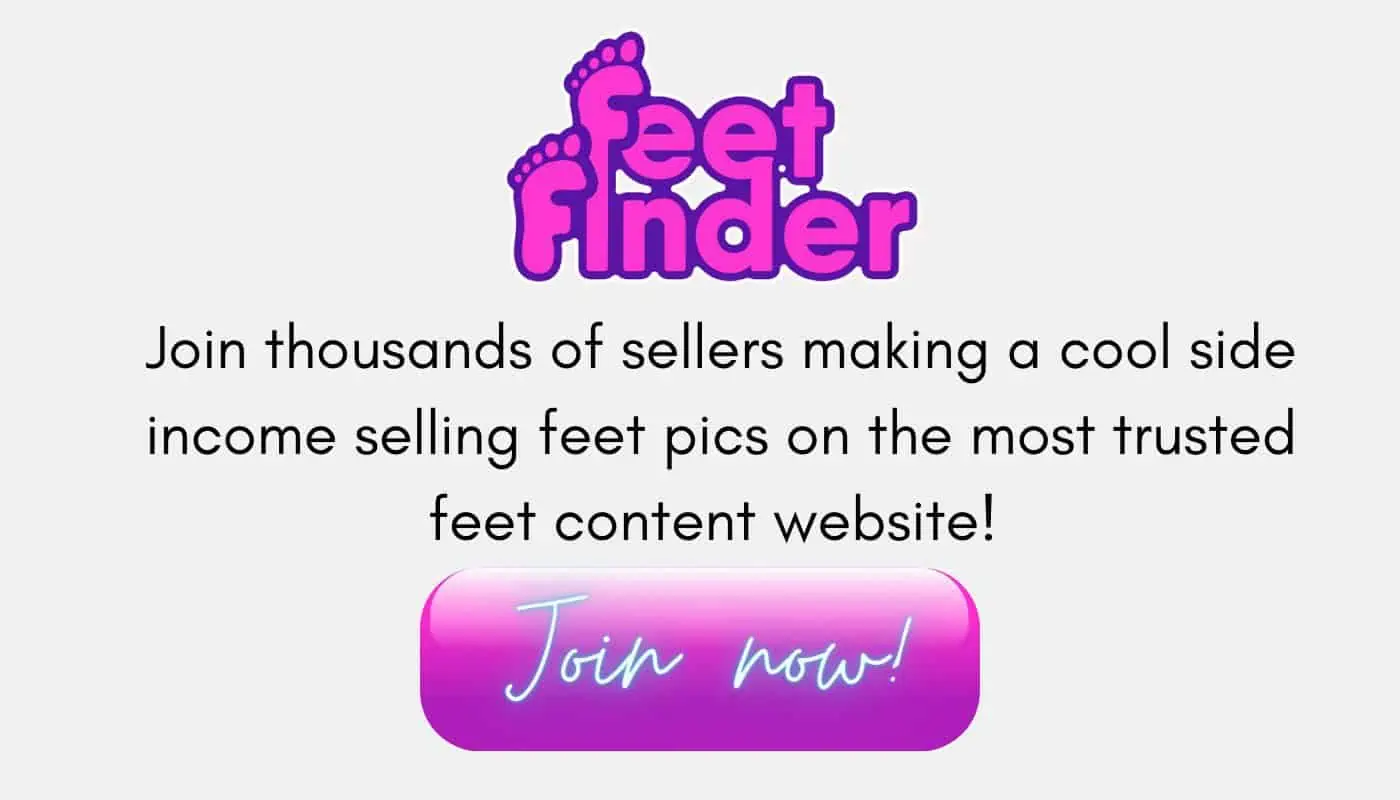 ---
6. Vindale Research
Vindale Research is another legit site where you can get paid by completing surveys. Vindale adds hundreds of fresh new polls daily and has paid almost $8 million in cash to its members!
Apart from surveys, you can also earn money by referring a friend to Vindale Research, opening emails, and watching videos.
A bonus? It is free to join, and the company also pays each new member a sign-up bonus of $1. You can cash out your earnings any time when you've earned at least $50.
---
7. Quick Rewards
Quick Rewards is a rewards site/app where you can also earn money for completing surveys, playing games, shopping online, completing offers, and watching videos. The company claims to have paid over $7 million to its members since 2002.
What I like about Quick Rewards is that you don't need to reach a minimum threshold to cash out your points. You can quickly transfer them to your PayPal account whenever you like. You may also convert your points into in-store gift cards and Amazon gift cards.
---
8. Pinecone Research
If you are interested in testing products and reviewing them, then sign up with Pinecone Research!
Pinecone typically pays 300 points (which is equal to $3) per survey. Surveys cover various topics, often taking 10-20 minutes to complete. You can redeem your points via PayPal or you could also cash it out as gift cards.
Unfortunately, Pinecone Research is available in the US, Canada, and the UK.
---
9. QMee
QMee is another survey site that pays you for sharing your opinion about brands. It is a browser extension and a mobile app, so it works on smartphones, laptops, and computers.
You can also earn more money by using QMee as a browser when you shop online. Qmee does not have any minimum threshold, which means you can cash out your earnings daily.
Qmee is only available for US and UK residents.
Want to learn more? Read my Qmee review.
---
10. Opinion Outpost
Opinion Outpost is another platform where you can get paid for your opinion as a consumer. It is a survey site that gathers thoughts and feedback from consumers like you and me and sends that data over to companies.
Generally, longer surveys pay more. You can get paid via PayPal once you've accumulated 100 points or convert your points into miles, game credits or gift cards.
Online Writing Jobs that Pay Daily
If you have a way with words and you like doing research online, then you could make money writing and get paid daily! Freelance writing can also be very lucrative and can become a full-time business.
Look at Holly Johnson, for example, of Earn More Writing. She makes six figures writing online. She can show you that there is indeed good money in freelance writing. Don't miss her free writing workshop here to learn more.
If you are new to freelance writing and just want to make quick bucks today, then check out the following places to get started.
UPDATE 2023: Finding freelance writing jobs that pay daily can be challenging as many platforms and clients follow more conventional payment schedules. However, some options might offer daily or more frequent payouts. Keep in mind that the freelance landscape is constantly evolving, so it's a good idea to double-check the latest information.
Here are a few potential avenues to explore:
11. Content Mills and Freelance Platforms
Some content mills and freelance marketplaces offer faster payment options, including daily payments for completed tasks. Examples include Crowd Content, Textbroker, and WriterAccess. However, be aware that the pay rates on these platforms can be relatively low.
12. Microjob Sites
Websites like Fiverr and Upwork often feature small writing tasks or gigs that can be completed quickly, and some clients might offer daily payments for immediate services.
13. Online Forums and Job Boards
Check out writing-related forums and job boards where individuals and small businesses might post quick writing jobs with immediate payment terms.
14. Social Media
Keep an eye on writing and freelancing groups on social media platforms like Facebook and LinkedIn. Sometimes, clients will post urgent writing requests with same-day payments.
15. Content Creation Networks
Some websites and companies offer revenue-sharing models or instant payment options for content creators. For example, some blogging platforms pay writers a share of ad revenue generated from their articles.
16. Direct Clients
While it's less common, some individual clients or small businesses might be willing to pay daily for rush projects or on-demand content.
Remember, while daily payments may be attractive, it's also essential to be cautious when working with new clients or on unfamiliar platforms. Some clients may use this as an opportunity to exploit writers by offering low rates or making false promises about payment.
Online Micro-tasks
Writing isn't the only way to get paid daily online. You can also offer other services or complete micro tasks for clients at the following platforms.
17. Fiverr
One of the most popular microtasking sites today is Fiverr, an online marketplace where you can buy and sell gigs for at least $5.
Whether you can write, do graphic design, voice over, set-up WordPress, transcribe, translate etc., you can sell your gigs on Fiverr. And it doesn't even have to be just $5 per gig. You can throw in a couple of add-ons to your services and charge more.
As for the payment, the buyer pays for the service to Fiverr. Fiverr holds the amount while you do your work. When your work is finished, Fiverr releases the payment directly. You can get paid through PayPal, bank or Fiverr revenue card (whichever you prefer). Do note that Fiverr takes 20% from your income per gig as commission.
---
18. mTurk
The Mechanical Turk, or simply mTurk, is an Amazon-owned marketplace for small gigs. The tasks on mTurk, which are called human-intelligence tasks, often include data entry and verification, writing, translation, transcription, and others.
mTurk doesn't pay much. But since they're often quick and easy to accomplish, you can earn some money working at mTurk in your spare time. You will get paid as soon as your work is approved by the requester. You can then transfer your income to your Amazon account or convert them into Amazon gift cards. If you're looking to do something with your spare time, mTurk is one of the best daily payment online jobs.
Related: Amazon Data Entry Jobs for Quick Cash
---
19. Spare5
Spare5 is a platform that allows you to earn some money in your free time. It is a site that pays to perform specific tasks, usually those that can't be performed by computers, so it's somewhat similar to mTurk. You can do these easy tasks on an iOS device or desktop computer (the Android app is not yet available). Each task earns you a correspondingly small amount, like 1 or 2 cents, but these tasks are quick, easy, and straightforward. Spare5 pays you to your PayPal account and you only need a minimum of $1 to withdraw your earnings.
---
20. OneSpace
OneSpace is another popular microtask platform that pays you to do small jobs, such as copywriting, answering surveys, transcribing, testing apps, and more.
OneSpace hires workers from all over the world, and there's often plenty of work to do. The payment for each task varies, but it's possible to find high-paying ones by working more often and producing quality work. You will start at the beginner level, and then move on to Intermediate, Advanced and Expert levels. The higher your level is, the more money you can make. OneSpace will pay to your PayPal account once the work is approved.
Related:
---
Online Jobs That Pay Daily: Are They Worth It?
If you have a lot of time in your hands, you could make some money doing online jobs with daily payment. These jobs are often very easy and straightforward tasks, so completing one task won't be so time-consuming. However, since some of these are low-paying tasks, I think it's wise to check out each opportunity first and assess whether it's worth doing or not.
Do you have other ideas for online jobs that pay daily? Do share with us in the comment section.
---
Money-making opportunities that pay well
Looking for money-making ideas that pay well? Check out these posts!