So, you want to learn how to become a freelance writer with no experience and start making money from home? Excellent!
Freelance writing is a fantastic work-at-home job that I always recommend here for many reasons. As a freelance writer, you can set your own schedule and rates and take as many clients as you like. Plus, there are literally endless writing opportunities online!
My Writing Experience
I've been working as a part-time freelance writer for over six years now, and I can tell you that there is a huge demand for freelance writers on the internet. In my first three years as a part-time writer, I even earned over $70,000 from Freelancer.com alone.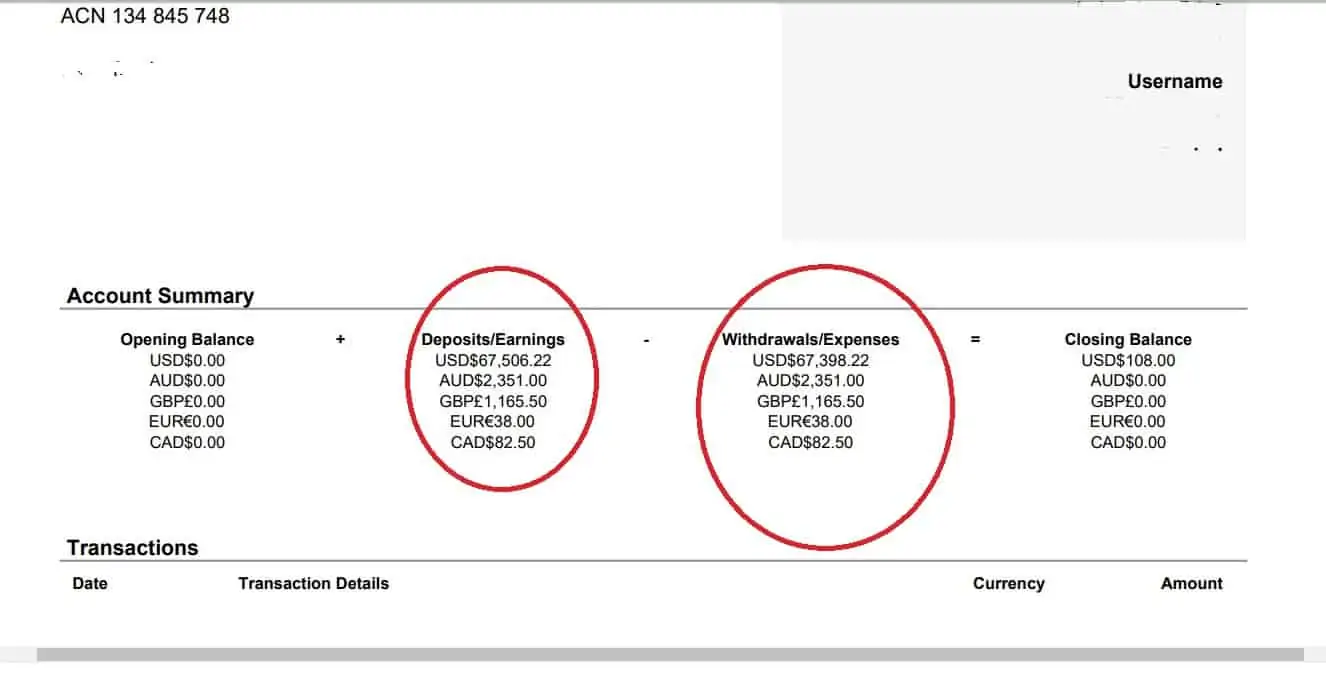 I don't consider myself an excellent writer or an expert in anything. But, you don't have to be to start freelance writing and get paid to write from home. You also don't need to have an English degree to get started (although it's a plus!).
If you love reading and writing, and you have decent writing skills, you can become a freelance writer and make a good living from this gig.
I am not going to tell you it's easy to build a profitable writing business, but it is feasible if you work for it.
Here are a few tips that helped me jumpstart my writing career from home. Grab a cup of coffee and get ready to dig in!
---
First, what is Freelance Writing?
What is freelance writing, exactly?
Well, as a freelance writer, you work on a freelance or self-employed basis. Instead of working 9-5 in a cubicle under an agency or company, as a freelance writer, you work by yourself, and you are your own boss and business owner.
That means you get to set who you work with, what projects to take, and how much to charge.
Freelance writers typically work for more than one person or client. One client may ask you to write and update blogs regularly, while another may need you to write web pages for his site. Therefore, you can work in a wide variety of industries and for different clients, and accept hourly, one-time, and fixed-priced projects.
How Much Do Freelance Writers Make?
The beauty of freelance writing is that there is no limit to how much you can earn. You can work as little or as much as you like.
Since freelance writers are paid depending on the agreement with their client (whether per hour, per project, or per word basis), one writer may earn more or less than another writer.
According to the US Bureau of Labor Statistics (BLS), freelance writers in the general category make around $30/hour, translating to $61, 820 in annual income. However, PayScale says that freelance writers earn between $24,000 to $115,000 a year.
How much you earn as a freelance writer also often depends on your niche. Some niches pay well than others. According to the Editorial Freelancers Association, medical writing commands the highest price, sitting between $60-$70 per hour.
Other profitable writing niches are technical writing, grant and proposal writing, and ghostwriting. Meanwhile, BLS says that financial writing is another high-paying niche, allowing you to earn an average of $86,140.
Some freelance writers make a lot more than that. Don't believe me? Take a look at Holly Johnson, from Earn More Writing, who is making $200,000 per year as a freelance writer!
Why Freelance Writing is Awesome
Although some people are intimated by the idea of writing as a profession and freelancing in general, many people pursue this career path because it offers lots of benefits. Here are some of the benefits you'll enjoy working as a freelance writer:
1. Set your own schedule
Freelance writing allows you to set your own schedule, which makes it an excellent work option for parents with small kids, and even those who work 9-5 but still have time to work in the evenings for extra income.
2. Be location-independent
This is perhaps my most favorite thing about freelance writing! I still earned a living even while I was on vacation for six months in the Philippines!
As a freelance writer, you can work wherever you go. You don't have to be tied up in one location to keep working. As long as you can bring your computer with you and your destination has internet access, there's no reason why your work and income should be cut short.
3. Incredible income potential
Unlike a traditional work setup wherein you get the same amount of wages every month, freelancing has limitless income potential.
You may earn little if you only work for a small period or a smaller project, but you'll also earn more if you take in more work or find high-paying remote freelance writing jobs. It's all up to you.
4. Choose your projects
You have immense freedom and flexibility to choose who you work for and what projects to accept. Are you great at fiction writing? Do you prefer technical writing? Can you churn up a fantastic blog post within an hour? You can accept or turn down projects based on your preference and availability.
Related: 11 High-Income Skills to Make More Money Online in 2022
This post contains affiliate links. I may earn a small commission for any purchases made through these links at NO extra cost to you.
Easiest Ways to Make Money Online
---
6 Actionable Steps to Start Freelance Writing
So, how to become a freelance writer with no experience, really?
I believe that there is no one-size-fits-all guide that will help you land the freelance writing career of your dreams. Every freelance writer's journey is different, and you'll most likely get varying tips on how to become a freelance writer with no experience and become successful.
However, here are some essential tips from my own experience that I think will help you jumpstart your freelance writing career from home and make money from writing online as a beginner.
1. Know what to write.
One of the major challenges new writers face is figuring out what they should write about.
Sure, you can choose to write about anything under the sun, from beauty products, real estate to movie reviews. Still, I believe nailing down your passion or narrowing down your niche will help you build authority and find writing jobs faster in your chosen niche.
If you're a teacher, you could write about homeschooling, education, teaching, or child psychology. If you're a babysitter or mom, you could write about parenting. Are you interested in finance, and you always read personal finance books or articles online? Perhaps you are a strong candidate to write for finance websites!
2. Determine the writing services to offer.
Freelance writing is a broad umbrella, and knowing what service to offer allows you to determine the right market.
It really helps if you study the different types of content freelance writing clients need and know which ones you are most comfortable writing based on your skills, interest, and maybe experience.
For example, if you studied essay writing in college, maybe you could start writing essays for grad students. This is also a profitable freelance writing service on its own.
Freelance Writing Services to Offer
Here are some of the most common freelance writing services you can offer:
Copywriting – the type of writing that caters to businesses, wherein you'll write lead magnets, web pages, marketing email, whitepapers, brochures, and more. Often, the purpose of copywriting is to attract more visitors and convert them.
Web content writing – generally refers to writing content that is consumed on the web, such as social media content, long-form articles, blogs, and website pages.
Blogging – this refers to writing content for blogs. The topics and writing styles can vary depending on the client. In general, blogging is an excellent way to provide more information about the client's product or service.
Ghostwriting – this is when someone pays you to write something, and the credit goes to the client.
Press release writing – a type of writing that announces what's new with the company, whether they have a new product or service to launch or have a piece of important news to share with the community.
Technical writing – this is when a person writes about a product's features or method of usage in a way that is understandable by an average person.
eBook writing – refers to writing an "electronic book" for yourself or a client. You can write eBooks on a wide variety of topics and then publish them online.
Each of these writing services may require a different skillset, too. When you're a new writer with no freelance writing experience, you might find it easier to gain experience when you narrow down your writing services and master a writing style to improve your repeat hire rate.
3. Build a portfolio.
If you have no professional writing experience, then you need to start somewhere, usually with a portfolio. Having a portfolio is essential both for you and the potential client. Most clients want to see a writer's work before hiring him or her and having one built already gives you the edge to get a response very quickly.
You can build your portfolio in four ways:
Create a blog
A blog can be a great start. Say you have a blog on parenting, and you're applying for a role of a parenting writer. The blog could very well serve as a portfolio.
The good thing is, it's easy and cheap to set up a blog. All you need is to buy a domain name (your blog's name) which costs around $12 per year and pay for hosting. If you need help in starting a blog, check out my comprehensive, step-by-step blogging guide.
---
Create a website for your services
You could also create a website for your freelance writing services so your potential clients will have a place to go to find more information about you and your work, as well as your writing style.
Your website could just have the following pages: About Me, Portfolio, Contact, and Services. As you gain experience, you can add a page for your client's feedback.
It's cheap to create a website and you don't need to know coding or technical skills to start one. This guide here will help you set up a website in literally 15 minutes.
Prepare writing samples
If you are not ready to invest in a blog or website, you could simply write a couple of high-quality articles and upload them online. You may post them on sites like Medium, or upload them on Google Drive and Dropbox. That way, when a client asks for a link to your work, you'll have a link to send him.
Guest post
Finally, consider guest posting! Scout for a couple of websites that accept guest posts, pitch your topic, and if it's approved, write the content. Once the content goes live, you can include the link to the post in your portfolio.
4. Start pitching!
So, you know what freelance writing services to offer, you've narrowed down your niche, and you have a portfolio to boot. Now you are ready to start pitching to find your first client!
A pitch is basically your "application" to a job, and it should state who you are and how you can help the company.
Freelance writing is mostly sending out pitches at the beginning. When I first started, I used to send out 20 pitches a day and if I got a positive response for 10% of my pitches, I would consider it as a big win! Don't feel discouraged when you receive rejections because even established freelance writers do!
But, where do you start sending out pitches and how to find an online writing gig?
Well, there are plenty of places to find freelance writing jobs from home. Be sure to check it out.
But here are a few great ways to find freelance writing jobs from home for beginners:
Job Boards
Most new freelance writers start with finding writing jobs through job boards such as:
It's easier to find jobs through these sites but the main caveat to using these sites is that they can be competitive. There are more low-paying jobs at job boards, too, and many of these sites charge a project fee or membership fee.
Many freelance writers advise against using them for the same reasons, but I've found a way to make a profitable writing career through these sites: take some $5 jobs at first to gain reviews and start building up your name from there.
After gaining three excellent reviews, I instantly noticed an increase in attention to my pitches, so I started charging more until I made over $70,000 from one site alone.
I no longer use these sites to find jobs as I've already found a few recurring projects I am happy with, BUT I still occasionally use the reviews I've gained there to get jobs somewhere else when I need it.
Don't be afraid to take some low-paying jobs at first to prove yourself but also don't get stuck at charging the same rates.
Cold Pitching
You want to find high-quality clients and the best way to approach this is by cold emailing them. Basically, you look for a website or person who may need writing services and tell them you're up to it. They may or may not need a writer at that given moment, but they may consider you in the future when they need an extra hand. So, reaching out to website owners is always worth a shot.
I recommend pitching to websites with established traffic as they are likely earning some money and can afford to pay a writer. Here are some great ways to help you determine whether a website has traffic:
Pinterest – Check out if a website has a Pinterest account and see how many viewers per month it gets through the platform. The bigger the number, the better as that means the website is likely getting more traffic from the platform.
Ubersuggest – Simply enter the URL of your potential clients' website into this free keyword tool and you'll get an overview of how much traffic the website is getting from Google.
Ads– Another indication that a website is getting good traffic is when it runs ads of premium ad networks such as Mediavine and Elite CafeMedia. A website/blog needs to have at least 50,000 sessions per month to get accepted into Mediavine and 100,000 page views to get accepted into Elite CaféMedia. Note, however, that not all successful websites/blogs run ads. Some prefer not to.
Facebook Groups
Facebook groups are also great places to find freelance writing jobs. You can find opportunities at Mom to Mompreneur, The Write Life Community, B2B Copywriters, Freelance Writers Online; and even at many bloggers' Facebook groups such as Mediavine.
5. Keep learning
To build a successful freelance writing career that can withstand the test of time, I think it is essential for a freelance writer to stay abreast of the trends. This is most especially important if you want to write for websites. Digital marketing is a fast-evolving industry and the only constant thing on the internet is change.
Not so long ago, SEO (search engine optimization) writing was the thing! Companies would hire writers to write short SEO articles that had a keyword in them to trick Google into ranking them for that keyword.
Eventually, Google became smart to that, and it started favoring content that provides real value to internet users. I also saw this change as a freelance writer, and I had to adapt to this change to stay relevant.
As a freelance writer, you must keep honing your skills and learning new skills, too. I'd also recommend learning the following skills to become a more competitive freelance writer:
SEO skills
Today, ranking high on Google is an important benchmark. If you want to stay competitive, you need to arm yourself with some knowledge on SEO.
This is most especially important for those who want to become a content writer or want to write for blogs and websites.
You don't have to learn it all. As a writer, your only main concern when it comes to SEO is learning how to create content that search engines like Google like. By having that knowledge, you are instantly making yourself more favorable over other candidates.
The good thing is, you can learn all these for free. Problogger's blog has a lot of useful posts that will teach you how to write for search engines.
Blogging and WordPress skills
The blogosphere is exploding with millions of blog posts, and clients nowadays want their freelance writers to be well-versed in blogging as well.
I write for a couple of blogs, too, and sometimes my clients ask me to post my content on their blog for an extra fee.
If you're going to widen your market and want to earn more money, I believe that learning about blogging is one of the best ways to go. Apart from learning how to write blog posts, knowing how to operate a platform like WordPress makes a great addition to your list of skills in your resume or website.
Time management
It's common among freelancers to work on a variety of projects simultaneously. All these projects have deadlines, and they may even overlap.
As a freelance writer, you need to have a good sense of time management. Commit to projects that you know you can deliver on time; negotiate and compromise with your client for projects that seem more challenging to complete within the deadline.
Managing your time allows you to focus on your tasks without sacrificing the quality of your work as well as nurture a healthy working relationship with your clients.
Marketing skills
Freelance writing is both a career and a business, and the only way to get high-quality clients with high-paying projects is by marketing yourself. You need to put yourself out there so that potential clients may discover who you are, what you do, and if your writing skills and style are a good fit for their needs.
If you feel uncomfortable or awkward when talking to people or negotiating projects, you'll end up with less of what you deserve. It's also a good idea to set aside a portion of your time marketing to new clients, so that when current projects end, you'll already have some lined up.
6. Invest time in learning and education
You could learn as you go without shelling out a single dollar. But if you are overwhelmed with the information there is on how to become a freelance with no experience and you want to fast-track your success, consider investing in education.
I believe investing in education is essential to succeed in any online career, including freelance writing, virtual assistance, or virtual bookkeeping.
There's no academic program or degree offered at traditional schools that teach you how to become a freelance writer.
I believe that the quickest way to learn a skill is to learn from the experts themselves.
As far as freelance writing courses go, one of the most popular writing courses today is Holly Johnson's amazing course.
Holly started freelance writing as a side gig along with her day job. A year later, she earned more than $40,000 and decided to quit her day job. She pursued this new career and now makes over $200,000 a year from writing.
Holly created a course that helps aspiring freelance writers make money from their passion. If you are the type of person who just wants to follow a process on how to become a freelance writer with no experience instead of figuring it out by yourself, then this course is for you.
This course will also teach you how to:
build your brand
find and pitch to clients
work efficiently and productively
boost your income
find and keep your clients
Holly will also walk you through the techniques she has used to build her writing income to $200,000/year.
As always, I recommend that you do your own research before investing, read reviews by real students who have taken the course, and reach out to Holly herself if you have questions about the course.
Sign up for her free introductory workshop to get a feel of the learning you can get from her course.
Did you enjoy this post? Save or share this image!