If you are looking to work remotely or from home, then you know that you need all the right equipment to do your job. Setting up a home office is not exactly cheap, so it's good to find work from home jobs that provide equipment so you don't have to worry about technology (because your company will take care of it for you) and you can get to work right away!
What equipment is needed to work from home?
When working from home, you need to have the right technology. The first two important things that you need are a reliable computer or laptop and an internet connection.
But, you probably need a couple of other tools, apps, and software, depending on your job. According to the Wirecutter, you need these things in your work-from-home starter kit:
Computer
Keyboard
Headphone or headset
Docking station
Mouse
Additional cables and adapters
If you want to go all out when it comes to comfort and productivity, these things are nice to have:
Comfortable office chair
Desk lamp
Laptop stand
Webcam
Work From Home Jobs That Provide Equipment 2021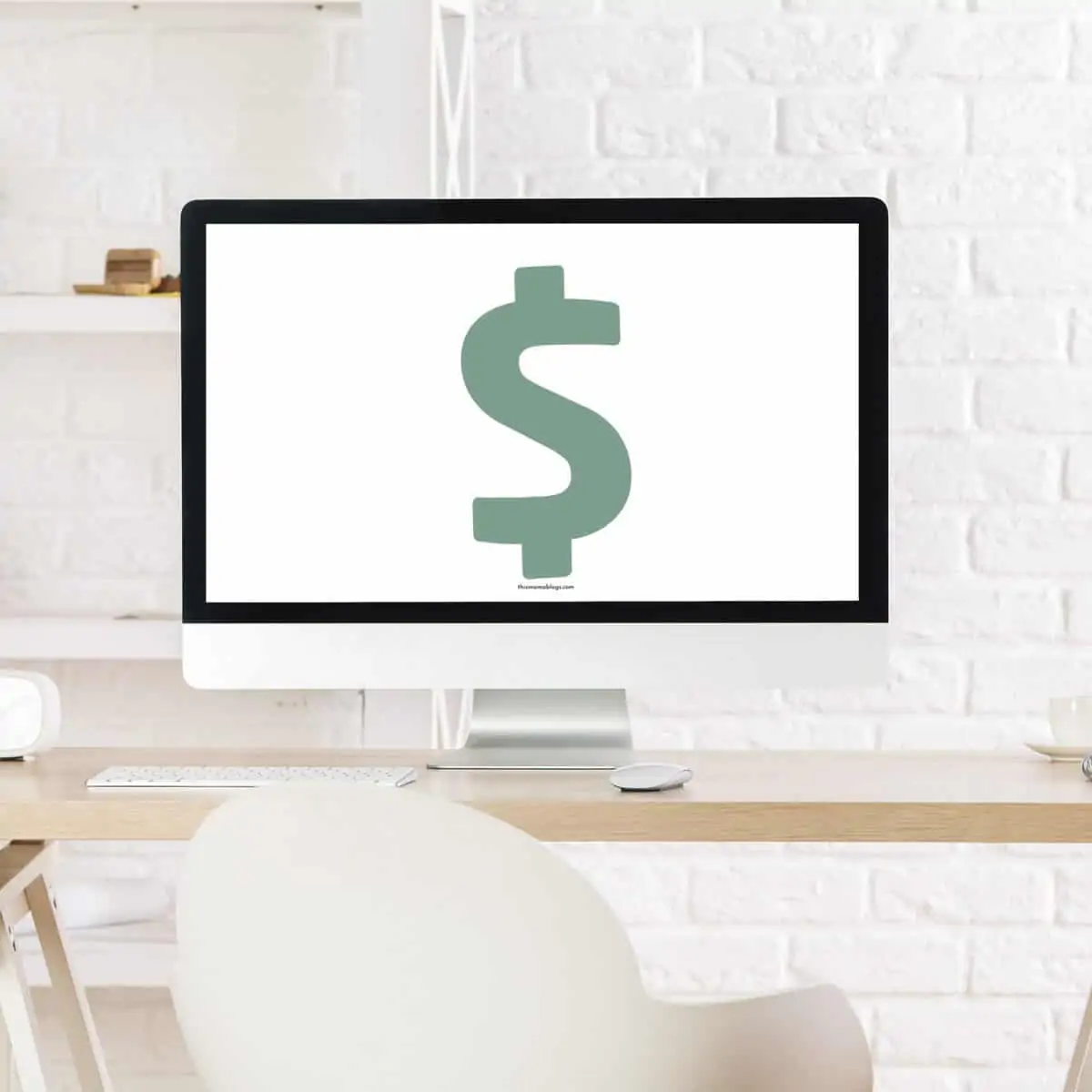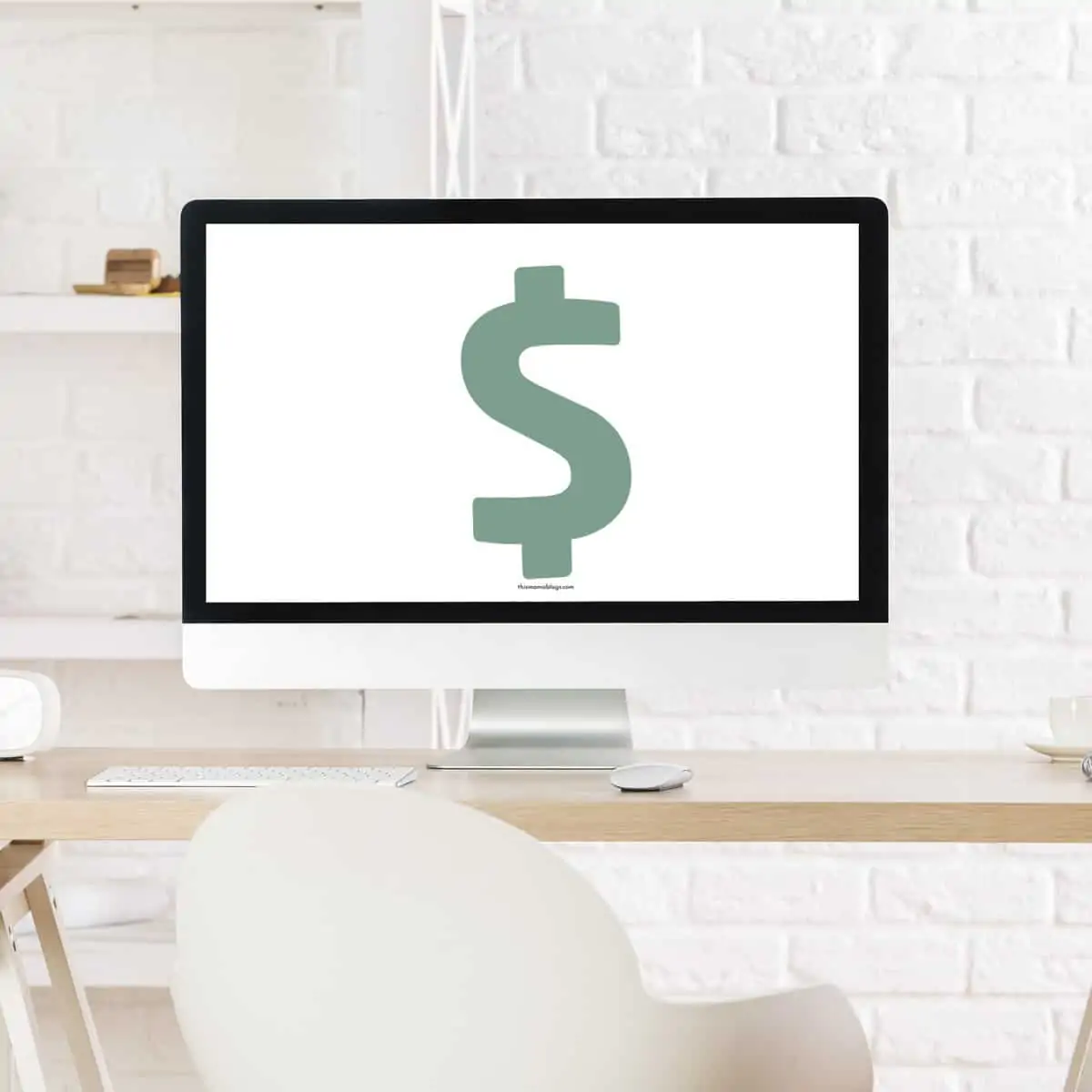 Are you wondering what companies allow you to work from home and send you equipment? I know job-hunting can be a little tough, so I curated the best 20 companies that allow you to work remotely and supply you with the equipment you need too.
1. American Express
American Express is an established company that provides a variety of financial goods and services. The company was rated by Fortune as the 10th best company to work for.
American Express hires professionals for various roles in customer service, technology, sales and relationship management, marketing, and finance.
Travel consultants at American Express can work from home. Your role is to provide travel-related assistance to Amex customers. You need to have a working computer, but the company will supply you with a high-speed internet connection and landline.
2. Zapier
Zapier is a technology company that specializes in automation. It is a trusted company that has worked with various brands, such as BuzzFeed, Spotify, and Adobe.
Zapier operates purely remotely with employees from different countries around the world. There are tons of job openings in Zapier in various departments, and some of them include backend engineers, marketing managers, customer solutions specialists, and product managers, among others.
The company offers impressive benefits, such as competitive salary, company retirement plan, healthcare, dental and vision insurance, and of course, company-provided computer and software setup. It is one of the legit work from home jobs that provide equipment right now.
3. Buffer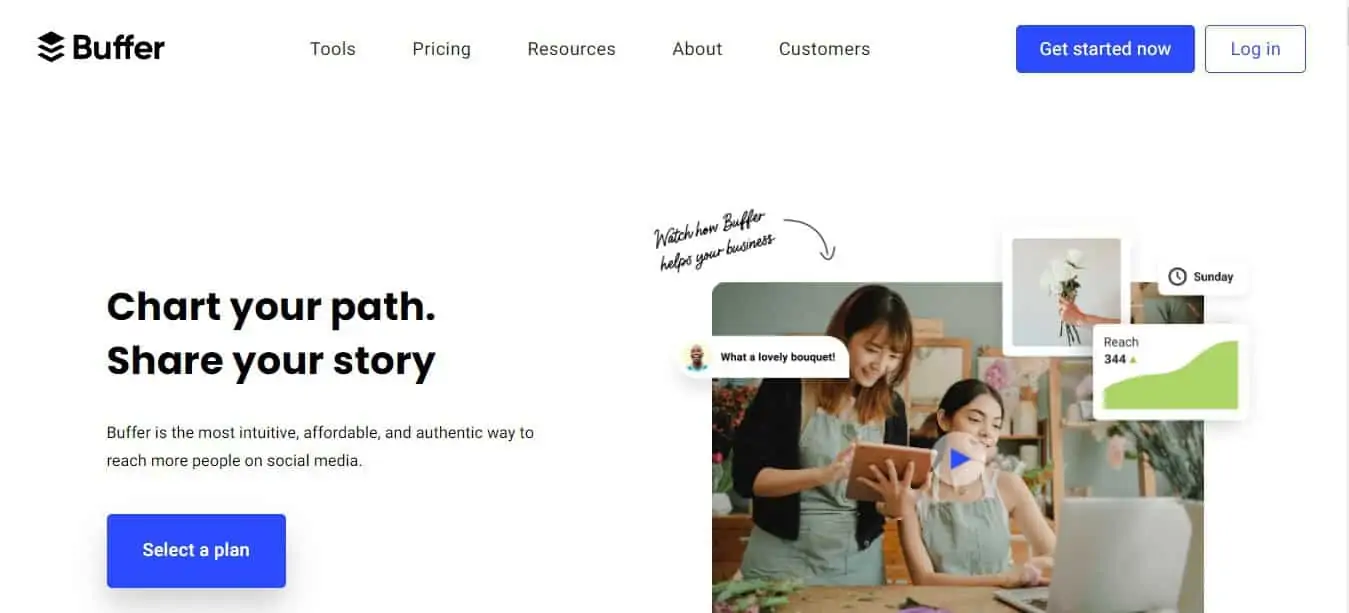 Buffer is a technology company that specializes in providing comprehensive social media tools and applications to businesses.
All of Buffer's employees work remotely, so it's one of the best companies with work from home jobs that provide equipment. With Buffer, you follow a four-day workweek; you get a competitive salary (adjusted to the cost of living in your location), three months of parental leaves, work retreats, and a 3% company retirement match. Even better, Buffer sponsors your work from home setup and gives you a free laptop + $500 allowance to set up your home office.
4. World Travel Holdings
World Travel Holdings is a travel company that provides its customers access to leisure travel. It is a massive company that owns various travel brands, from hotels, cruises, villas, and more.
The company hires professionals from the US to fill in a couple of job roles, such as group vacation planner, remote travel sales agent, and customer service representative. Once accepted, the company will provide you with the phone and computer you need for your job. And that's on top of competitive pay, a retirement package, medical insurance, and travel perks. Learn more about working from home for World Travel Holdings here.
5. 10UP
10up is a company that creates websites, landing pages, and digital tools for content creators. It specializes in providing solutions for various digital strategies, design, and engineering.
10up has a couple of vacancies for different job roles, such as UX director, technical recruiter, front-end engineer, visual engineer, systems engineer, and more. If you qualify for these roles, apply for them immediately because 10up offers handsome benefits, such as a company-matched retirement package, health insurance, paid parental leave, and a professional development stipend.
As for equipment, the company provides an equipment allowance, but the exact amount is undisclosed. So if you're asking what companies allow work from home especially in the engineering field, then 10up is worth checking out.
6. Akkroo (Integrate Events)
Akkroo, now known as Integrate events, is a lead capture company. It captures leads from face-to-face interactions and then integrates them into automated CRM solutions. It is a reputable company trusted by known brands such as Hubspot, Microsoft Dynamics, and Salesforce.
Integrate aims to provide a competitive employment package. Its perks include 401K retirement benefits, health insurance, a flexible work environment, generous referral bonus, and more. Integrate will supply the necessary hardware required for your job for those who are qualified to work from home.
Some of the jobs you may apply for in Integrate include marketing manager, customer support specialist, and customer success manager.
7. Apple
Most of us know that Apple is a famous smartphone and computer brand. But not many people know that Apple is actually one of the companies that offer remote work from home jobs that provide equipment.
Apple-at-Home advisors are customer service agents who assist customers with their technology-related concerns. So if you are tech-savvy and know Apple products like the back of your hand, working remotely for Apple is an excellent fit for you.
Apple At Home advisors can work full-time or part-time, and they are directly employed by Apple. The compensation is disclosed during the hiring process, but according to Glassdoor, it is $19/hour.
Once hired, Apple will send you an iMac and headset to use for your job. The company will also reimburse your internet expenses.
8. Automattic
Automattic is the company behind WordPress and other web solutions like WooCommerce, Tumblr, Akismet, and Gravatar. There are over 1,600 employees working from around 87 countries. Automattic offers some of the best work-from-home jobs, especially for tech-savvy individuals.
Automattic has many job openings for different roles, encompassing the engineering, design, business development, legal, and finance departments. It's best to visit their jobs page to find specific roles for which you might be a great fit.
The benefits package offered by Automattic is also fantastic. On top of life insurance, paid parental leaves, and time off, Automattic also reimburses any hardware or software you use to do your job. Additionally, the company provides home and co-working allowances, and yes, that includes your coffee.
9. Wayfair
Wayfair is an eCommerce store based in the US. It sells several types of products, such as living room furniture, bed and bath items, lighting products, rugs, home decors, and more. Wayfair is headquartered in Boston and Berlin, and it has numerous logistics and service hubs scattered all around the globe.
What type of job can I do from home and earn money at Wayfair?
Wayfair has several virtual opportunities which allow some employees to work remotely. If you'd like to explore these positions, simply visit Wayfair's careers page to find roles that fit you. Wayfair is looking to fill some of the remote roles right now are in the customer service and engineering departments.
Wayfair's employee benefits are excellent. Apart from a competitive salary, bonuses, pensions, healthcare insurance, and employee discounts, the company also provides home office support contributions.
10. Buffer
Buffer is an established company that provides social media management tools. Many people use Buffer to schedule their social media content.
Now, Buffer's workforce is fully remote, spread across 15 countries and 42 cities. Buffer's team members are encouraged to work wherever they feel happiest and most productive.
As for benefits, Buffer's offer is certainly impressive. Their employees get a free laptop plus a $500 allowance to set up their home office. And that's on top of four-day workweeks, competitive compensation, extra money for "growth mindset," paid vacations, healthcare insurance, 3% company match for retirement, and more.
If you'd like to be part of Buffer's team, make sure to visit their career page regularly to see if your desired roles are open for application.
11. Chili Piper
Chili Piper is a tech company that provides advanced scheduling software that helps businesses increase their sales by improving conversion rates, productivity, and customer satisfaction. Customers use these tools in streamlining meetings and bookings.
Chili Piper has a 100% remote work culture. It has over 100 employees spread around 22 countries and 84 cities. The company has several job openings for customer success managers, back and front end engineers, social media managers, content marketing managers, and many others.
The great thing about working in Chili Piper is the benefits. The company provides continuous employee training from day one, unlimited vacations, and annual company trips. When it comes to equipment, Chili Piper is one of the companies offering work from home jobs that equipment, device, and technology you need for your role.
Check out their career page to learn more.
12. HotJar
Hotjar is a company that creates analytics software that allows website owners to understand how users behave on their sites. It aims to gather, analyze and communicate user needs.
Like many tech companies, Hotjar also operates remotely. It has over 100 employees working from home in Africa, Europe, and the Americas.
Working at Hotjar brings so many perks. Employees are eligible for a laptop of their choice, plus a €2,500 home-office budget. That's on top of €2,400/year working space allowance, €1,000/year Personal Development Budget and €1,000/year holiday budget.
So if you're interested in working at HotJar as a software engineer, product manager, or technical recruiter, these perks are waiting for you.
13. LaCalle Group
LaCalle Group is a group of companies that online learning platforms for working professionals. It is the creator of some of the most popular e-learning platforms, such as Continued, Simucase, and Audiologyonline.
LaCalle Group works in a virtual setting, which means all of its employees are working from home. Employees get a 401k 4% matching, yearly trips for team-building and socializing, paid holidays, and a comprehensive health insurance package. The company also provides its employees with a Mac computer and an internet stipend. You can check out their careers page here.
14. Collage.com
Collage is a business that allows customers to create custom products from images. Some of its bestsellers include photo blankets, custom mugs, phone cases, pillows, and more.
Collage is a totally remote company and it's also one of the top businesses offering work from home jobs that provide the equipment.
If you are a software or reliability engineer looking for work-from-home opportunities, Collage is a great option. The company will pay for any equipment you need to get your job done as well as reimburse your internet expenses.
15. Articulate
Articulate is a platform that provides tools and software for people who create materials for online learning. Numerous organizations use Articulate's online apps in creating online courses.
Articulate has several open roles for applicants in the US, UK, Ireland, and the Philippines. Some of its current open positions include sales engineer, customer success representative, marketing operations specialist, and many others! Visit the careers page to view all the open positions.
When it comes to benefits, Articulate has the complete package. The company offers $200/month student debt repayment, 401K savings, medical insurance, $100 for well-being benefit, childcare assistance up to $3,000 tax-free each year, tuition reimbursement, and more. As for the equipment, Articulate helps you set up your home office and provides you with the device and technology for your role.
Check out their careers page to learn more about working for Articulate.
16. Files.com
Files is a company that provides secure file sharing and workflow for businesses. This is an established brand trusted by the biggest companies, including Hershey's, New York Times, and Toshiba.
Files is a hybrid-remote company, which means that specific departments, such as customer success and technology operate virtually. Meanwhile, sales and marketing departments work on-site.
All employees enjoy Files' amazing benefits, which include a retirement package, high starting salaries, employee and legal assistance. Also, Files will give you a $1,000 starting bonus as well as a fully-equipped MacBook Pro so you can get to work without the hassle as soon as possible.
17. Auth0
Auth0 is an authentication and authorization platform that provides secure access for employees. It is known for user management, access management, and authentication products. In a nutshell, Auth0 makes sure that your apps, such as your email, and other software, are not easily accessed by unauthorized persons.
Auth0 is hiring people for its engineering, marketing, customer service, product management, and operations departments. Visit Auth0's career page to check out these roles.
Like most tech companies, Auth0 is also one of the work at home jobs that provide equipment hiring now. One of its awesome benefits is the provision of the top line of gear, which translates to getting the best equipment you need to deliver the best results.
18. Gitlab
Gitlab is a company that provides DevOp tools. It mainly develops software that customers use in various aspects of project management.
Gitlab emphasizes allowing its employees to work in a flexible culture. Employees can work asynchronously and remotely, which means they need the right gear for their jobs. Thankfully, Gitlab is more than generous in its employee benefits because you get to spend money on whatever you need for your job, whether that's a high-powered computer or a better working chair. Check out their jobs page here.
19. Trafilea
Trafilea is a marketing and advertising company that aims to create life-changing brands. The company has always been a remote company since the day it was born, and its fun and positive culture has made it one of Forbes' Top 25 companies to work remote.
Trafilea currently has 180 team members and growing. It is presently hiring for the roles of growth marketer, talent acquisition analyst, UX engineer, front-end developer, among others.
As for the perks, Trafile provides a training budget, paid vacation, performance bonuses, health insurance subsidy, and technology stipend. As one of the companies that provide work from home jobs that send equipment, it's good to know that Trafilea will pay for the equipment you need for your job. Check out their careers page to learn more about working for Trafilea.
20. Formstack
Formstack is a provider of workplace productivity and automation tools. The company aims to automate manual processes by simplifying data collection and document preparation.
Although Formstack is headquartered in Colorado and Indiana, the company is remote-first. It believes in allowing its employees to become most efficient and productive by letting them work wherever is more pleasurable for them.
Formstack's benefits package includes free health plans, a retirement package, and annual company retreats. Importantly, Formstack provides its employees the technology they need, as well as a $100 home office allowance.
Related:
50 Non-Phone Work-from-Home Jobs Hiring Now
Conclusion
There are several things you have to keep in mind when looking for home-based opportunities, and checking out what companies have work from home jobs that provide equipment that is always a good idea. It means the company cares about its employees and would like to go the extra mile by supplying or paying for the equipment.
Remember that you are responsible for the company-issued equipment. Refrain from using it for personal matters and keep it in good working condition. By doing so, you become more efficient at your job and showcase a sense of accountability to your employer.