Rev Review : Is Rev Legit?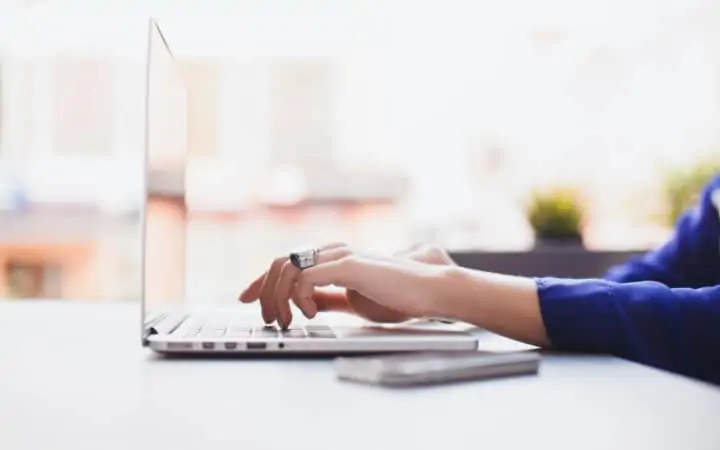 If you're anyone like me who loves exploring every possible legit money-making opportunity, chances are, you have encountered a couple of computer-based jobs such as transcription.
The transcription market in the US is growing day after day. According to Grand View Research, transcription was a $19.5 billion industry in 2019, and it is poised to grow by 6.1% from 2020 to 2027. This means that for the next following years, there will be more demand for transcription, and companies will likely need to grow their remote transcription workforce.
This also means there is income opportunity in transcription. And I believe that picking the right company to work for can have a massive impact on your income potential.
I've received quite a good number of inquiries regarding companies offering home-based transcription work, and many people are asking about Rev.
Rev is one of the most talked-about names out there. So, I decided to dig even deeper to see what Rev has to offer to the home-based workforce.
I also scoured around some Rev.com reviews to know if Rev is legit, especially with all the scams and frauds taking place on the internet daily. The last thing we all want when exploring a possible side hustle is to get burned by scheming tricksters.
But before I go about what I've found out about Rev and what I think about it, I would just like to put out this disclaimer for everyone to see.
Disclaimer: I have not tried working for Rev, but I spent hours researching this side hustle. This Rev review has been researched and reviewed with the information I gathered from around the web and reviews by real Rev transcribers. The conclusions drawn in this post are entirely my own.
---
What is Rev?
Rev is a transcription company that provides speech-to-text services to its clients from different industries. Rev hires remote workers, particularly for transcription, captioning, subtitling, and translation jobs.
Since Rev offers computer-based services, they've also designed a proprietary artificial intelligence program to improve the efficiency of their services and the accuracy of their transcripts.
Over the years, Rev has managed to carve a named in its industry and has acquired the trust of the biggest brands in the market, such as Microsoft and Amazon.
With the demand for Rev's transcription services, the company needs efficient home-based workers who can do transcription, captioning, subtitling, and translation jobs.
How to Apply at Rev: The Requirements
Any Rev transcriptionist review would not be complete without sharing how to get into Rev.
So, if you're interested to work at Rev as a transcriptionist, here are the requirements that you have to meet:
Possess strong English skills and knowledge
You don't need any transcription background or experience, but you have to be a quick and accurate typist.
Pass Rev's grammar quiz
Provide a transcription sample that passes Rev's quality standards
Rev's requirements aren't very stringent, and they allow newbies to join, which is good. According to my research, they hire remote workers from all over the world. You need an active PayPal account to receive your earnings from Rev.
---
Rev's Application Process
I would also like to highlight in this Rev transcription review the company's application process. What I like about Rev is that it has a blog section on its website dedicated to guiding potential applicants with the company's hiring process. According to them, applying to Rev is easy and takes around one hour of your time.
Sign up for Rev.
Take the grammar quiz. This is a 20-question test that assesses your grammar knowledge — punctuation, word choice, and sentence structure. There are also questions about Rev's style guide (the style guide is provided by Rev).
Submit your transcription sample. You will listen to an audio file and then transcribe it using Rev's online editor. The sample needs to pass Rev's quality standards before you get accepted into the company.
Register your account with Rev. Rev will review your grammar test and transcription samples. You will be informed if these passed their standards, and you can proceed with registering your account.
Start working. You will find available jobs up for grabs through Rev's online portal. You can listen to a portion of the audio file and decide whether you want to work on it or not. At this point, you are officially called a "Revver."
Note: Although it is often advertised that Rev is constantly hiring, according to their website and a number of other Rev reviews, there are times when they're too busy with work and cannot accommodate applicants at the moment.
Also, due to regulatory reasons, California residents cannot work for Rev. Finally, if you failed the test and would still like to pursue working at Rev, you can re-take it after 45 days.
---
Is Rev legit?
Whenever you hear of a new online opportunity, it always pays to be cautious and take the offer with a grain of salt. It's understandable if you ask yourself this: is Rev legit?
I also wanted to find out for myself, so I dug deeper and included my findings in this Rev transcription review.
First, let me tell you that Rev is listed on the Better Business Bureau. According to the listing, Rev was accredited since March 2019 and has been in the business for the last nine years.
It also has a BBB A+ rating, which is the highest rating in BBB's scoring system. While there were complaints, Rev has closed them all for the last three years. From this data alone, it's safe to assume that Rev is indeed an existing business.
I also looked at Rev's official Facebook account and found that it has more than 27,000 followers. There's also an attached Trustpilot review where Rev got a 4.6 rating out of 5. However, most of the Rev reviews there came from Rev's clients, and not its workers.
I also noticed that people who worked or are working for Rev have been in the company for more than a couple of months to a few years. This further strengthens my belief that indeed, Rev is legit. I don't think you would want to stick around for a company for very long if you found out that it's a scam, right?
Importantly, Tech Republic cited Rev as one of the best transcription apps, while Tech Crunch cited Rev as one of the best companies offering transcription services. I don't think reputable websites like these would include a fraudulent app or service provider into their lists.
So to answer the question: is Rev transcription legit?
Based on the information I have read from a lot of sources, there is no doubt that Rev is a real company that provides real transcription jobs.
---
Rev Salary: How Much Can You Earn From Rev?
Rev does not have a flat pay rate for all of its transcribers. Your income potential is affected by several factors, including the type of project, how fast you can transcribe, the quality of audio, and more. Also, note that taking in projects with poor audio quality can affect your transcribing speed.
According to Rev, their average transcribers can make $156/month. Meanwhile, seasoned workers can earn as much as $1,500 a month, while their top 5 Revvers earn around $900 per month.
Rev pays its remote workers once a week, every Monday, via PayPal.
Working at Rev: The Pros and Cons
We have so far answered the question: is Rev legit? Yes, we now know that Rev is a real and legitimate company. But what is it like to work at Rev? What can its workers say about the company culture, work process, pay, etc.? Let's find out.
PROS:
Work flexibility
You have total control of your time and you can work as much as you like. You don't need to work on a prescribed schedule. This makes Rev appealing among work-from-home moms, college students, and retirees.
Low-entry barrier
Rev does not require you to have transcription experience. They qualify candidates mostly based on typing speed and grammar skills. While transcription training can help, you will learn everything you need to know once you get in.
Listen to the file before claiming it
You can pick from the available jobs on the Rev portal by listening to it beforehand. You can discern the audio's quality, the number of speakers, and their accents before committing to do the job.
CONS:
Work is not always guaranteed
There are days when there is little to no work available, which means you won't have any income.
Some audio files are tough to transcribe
You only have two hours to work on a file once you've claimed it, so if you happen to pick up a project with bad audio, you might not finish it before the deadline.
Pay rate isn't very pleasant
Rev pays $0.30-$1.10 per audio minute. But because jobs at Rev are quickly claimed by other transcribers, you may end up with nothing to work on if you don't transcribe as quickly and as accurately as you can.
Inconsistent grading system
A lot of workers also complain about Rev's grading system. Some transcribers feel that they are being graded poorly for absurd, baseless reasons.
---
Rev reviews from real transcribers
I also wanted to know what transcribers feel about working for Rev. Here's what some of Rev's transcribers got to say about their work experience on the platform.
Scriberathome – Reddit
This Reddit user said he or she used to work at Rev, but has since quit. The person cites time-consuming work and poor pay as the main reasons:
"At Rev, the files are for the most part poor audio quality, heavy accents, multiple speakers to track. You are required to research terms on top of that. That means it will take you normally 6-8 hours to transcribe an hour of audio adding on another 1 hour of proofreading, or 7-9 hours to complete a typical Rev file," Scriberathome wrote.
Jessica of Sugarydelight on YouTube
Jessica, who owns the Sugarydelight channel on YouTube, also shared her experiences on working for Rev. She said she has worked at Rev for a couple of weeks and can definitely say that Rev is legit.
"Unfortunately, you don't get paid for the amount of time you personally spent on that project. You get paid for the length of that audio file. But a service that's so flexible and one that you can do in your pajamas, it's not the worst," Jessica added.
---
Would You Work for Rev?
Again: Is Rev legit? Yes. But would you work for Rev? That's up to you, and what you are looking for.
Transcription platforms like Rev give you easy access to work-from-home jobs you can do at your time. You get to decide whether you want to take some work today, and how much work you think you can manage.
So, if you're looking for flexibility, Rev is right up in your alley.
However, if you're looking for a job that's flexible and pays well, Rev may not be the best option for you. You are being paid per audio minute, and not for the time you spent transcribing a file. So, if it takes 6 hours for you to transcribe a one-hour file, you do the math, and decide whether you'd be happy with that rate.
As for me, I believe that if you want to hustle from home, you don't need to stick with just one platform. Keep your options open. For instance, if work at Rev dries up the moment you logged in, you want to spend that free time doing something else that's also income-generating.
---
Pro Tip: Start Your Own Transcription Business
If you are really serious about transcription, I recommend starting your own transcription business. With a business of your own and not relying on platforms like Rev, you can set your own rates and can increase your income potential.
Janet Shaughnessy at Transcribe Anywhere has an amazing course that teaches people the skills needed for the job, and how to build a successful transcription business that earns thousands per month. She also has a free mini-course in transcription in case you're interested.
---
Have you tried working at Rev? If yes, what was it like? Let's connect in the comments below.
Other Transcription Company Reviews