If you checked out the Bureau of Labor Statistics, you'd learn that jobs that pay $80 an hour usually require a doctoral degree.
But if you've found this post, chances are, you're not even a doctor but you're looking for flexible jobs that pay really well.
Well, I am here to tell you that your gut feelings are accurate, my friend. There are indeed plenty of career options if you want a high-paying job that gives you enormous flexibility. And they don't even need a college degree!
It's one of the reasons why I created this blog. I wanted to show you that there are so many lucrative careers, call them side hustle ideas if you like, out there.
Want to learn more? Keep reading.
What Does It Mean to Make $80 Dollars an Hour?
But before we discuss the jobs that pay $80 per hour, let's first discuss what it means to make this much hourly wage.
If you make $80 dollars per hour and are working full time, then you make approximately $160,000 per year before taxes, effectively placing you among the six-digit earners.
Breaking it down further, earning $80 per hour means you're making around $12,800 per month, $3,200 per week, and $640 per day.
And did you know that only about 8.3% of the American population earns an income between $150,000 to $199,000? This means that if you make six figures a year, you are counted as one of the country's top earners.
$80 Per Hour Vs. Median Income Earners

Now let's try to look at making $80 per hour from another perspective. According to Trading Economics, the average hourly wage in the US as of January 2022 is $26.92.
If you earn $80 dollars per hour, you are making 66% more than the average earner.
With these illustrations, you see that making this much income gives you a lot of opportunities to move forward in your financial life.
If you are wise with money, then I can imagine earning this much salary giving me more than enough room for savings, debt payments, investments, and allocations for short and long-term financial goals.
So I could totally understand if you're looking for jobs that pay $80 per hour. Who wouldn't want to earn this much, right?
Flexible Work-from-Home Jobs that Pay $80 an Hour, or More!
Now let's get into the jobs that potentially earn $80 dollars per hour, some even climb as much as $100 an hour. But let me remind you that you need to work on these jobs, accumulate more experience, expand your network, and enhance your portfolio so that you can get paid a higher hourly wage.
1. Freelance Writer
The first on my list is freelance writing and that's because there will always be good demand for freelance writers in this digital age.
Websites and blogs will always need new, fresh and engaging content. So if you are someone who has a way with words, then being a freelance writer is an excellent option for you.
Freelance writers can work independently and they don't have to be tied to a single client. This means that you can juggle a couple of writing projects simultaneously and make money from different clients at the same time.
Most freelance writers don't start off earning big bucks right away. But don't worry because that's just a stepping stone so you can charge higher rates in the future. What you need to do is gain as much experience as possible, collect positive feedback from your clients and grow your network.
Take Emilina Lomas, for example. Initially, her 500-word posts cost $10 on Fiverr. But she worked on her craft and further built her credentials. Soon enough, she was able to charge a whole lot more for her work.
So if you take a leaf from Emilina's book, you could actually earn $80 dollars an hour, even more, as a freelance writer.
My tip to becoming a successful writer: find a niche you love that pays well. For example, top marketing writers earn as much as $160,000 per year while professional copywriters earn over $129,000 per year.
2. Blogger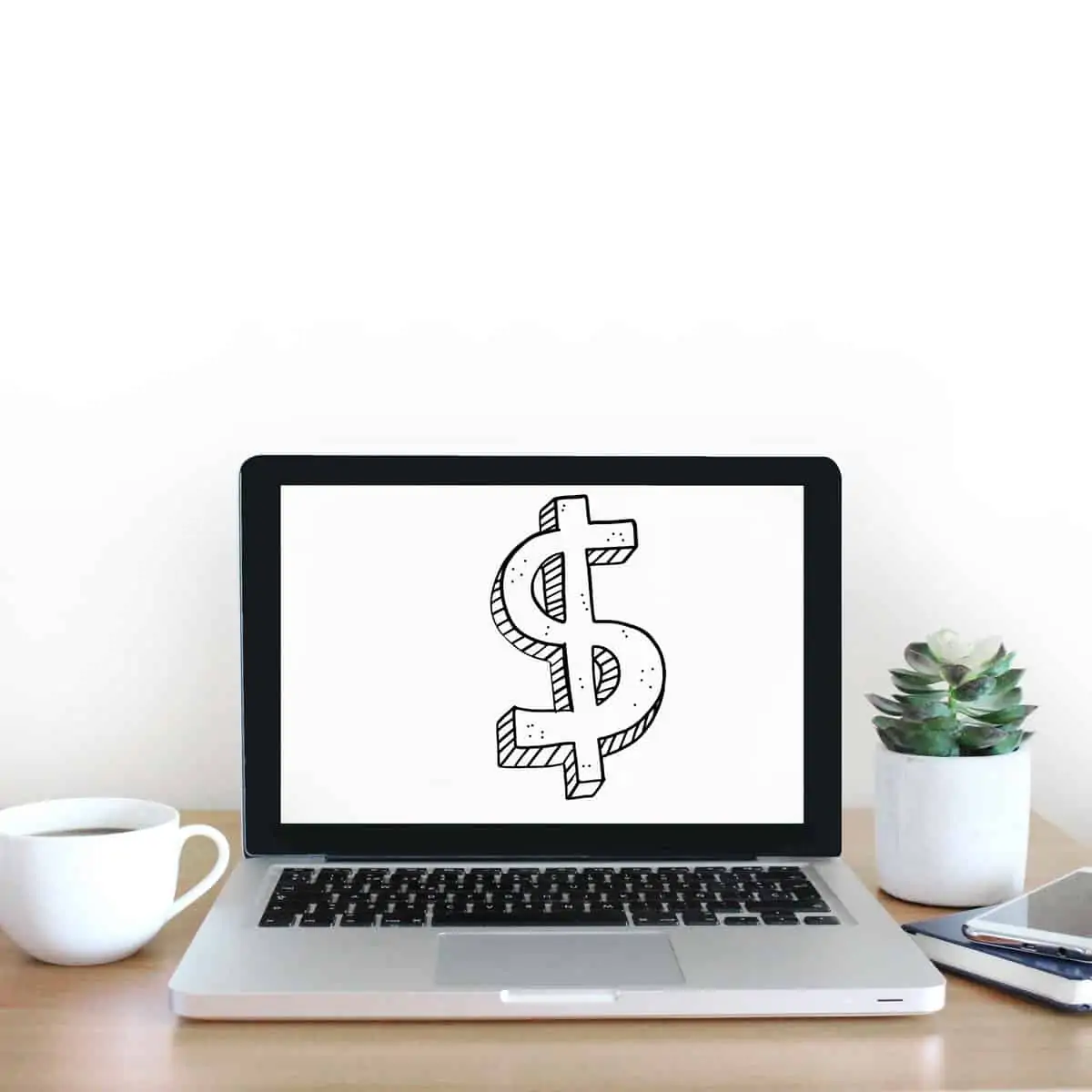 Blogging is an online job that really hits home for me. I mean, blogging has been a really life-changing career, and I know for sure that you can make money from it too.
What I love so much about blogging is that I have total control over my job. I get to decide what topics to write about when to post new content and create my overall blogging strategy. In other words, I can run blogging as a business and I'm the boss who gets to call all the shots.
I'm not saying that blogging is easy. I'll be honest, it takes work. But if you are persistent, it can be a high-paying and rewarding job.
It took me around 12 months of hard work to see at least $1,000 in monthly revenue from this blog but my income kept growing. Now, I can say that I am making $80 per hour of work I do for my blog.
I am even no longer working full-time here, which means I don't give it 40 hours a week to generate money.
I earn over $50,000 per year from display advertising alone, which is quite passive.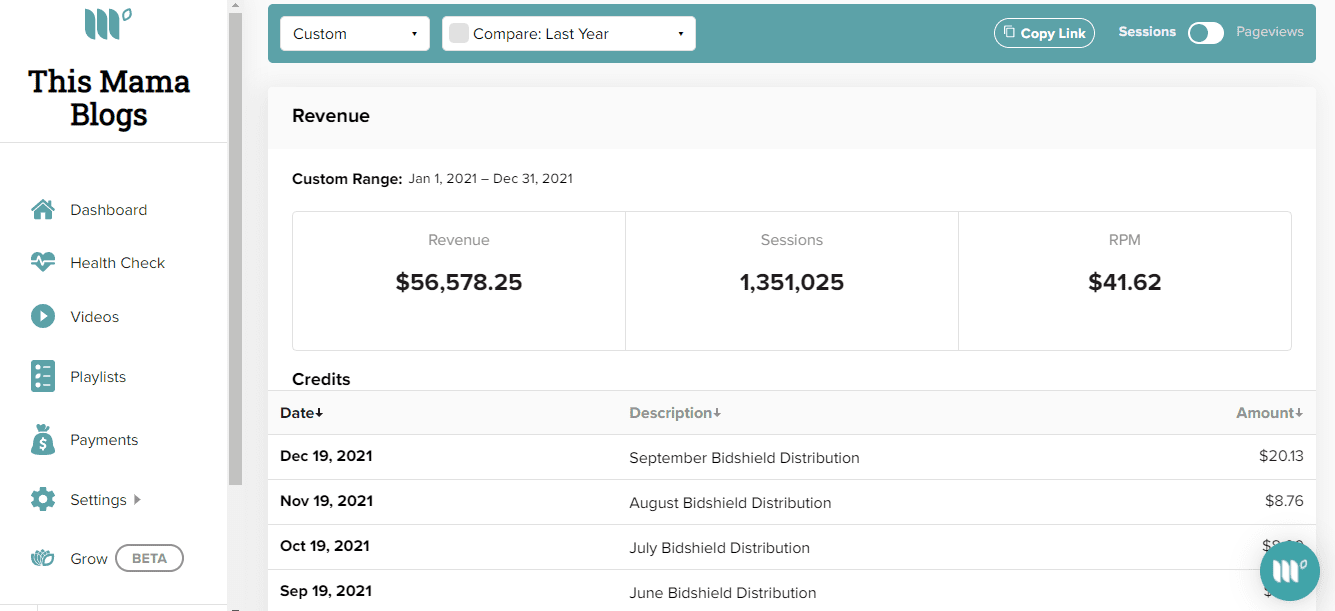 I also make money from sponsorships and affiliate marketing (a.k.a. promoting other products/services.)
For example, I make 4 figures consistently per month from one program alone.
If you are interested in blogging, check out my detailed start a blog guide.
2. YouTube Content Creator
YouTube is a very lucrative platform to make money from. A lot of people have been able to cash in on YouTube just by doing what they love. Look at Ryan Kaji, the 10-year-old boy known as the highest-paid YouTuber in the world.
So in case you don't believe it, you can actually think of creating content on YouTube as a real job, and a high-paying one at that.
As a content creator, you get paid in a lot of ways. Your "salary" could come from ads, affiliate deals, content sponsorships, and brand ambassadorships. You could even make money from the sales of your own products.
Creating content on YouTube is one of the most flexible jobs. As with blogging, you call the shots on your content. You can accept or reject deals as you see fit. You can have your own marketing strategy.
Graham Stephan, a 31-year-old former real estate agent, decided to go all-in on YouTube in the middle of the pandemic. He runs five YouTube channels, and his income is fast approaching the six-million mark a year. You run the math on how much he earns an hour or per week, and you'll see it's over 100 an hour.
Working as a YouTube content creator is a lot of work, but if you do it right, you'll see that it's one of the jobs that pay really well.
Related Post: How Much Do YouTubers Make and How to Become a YouTuber
3. Affiliate Marketer
If you want to earn money the passive way, being an affiliate marketer is one of the best jobs you can take.
Affiliate marketing is a business model that allows you to make extra cash from your referrals. All you have to do is refer a product to others, and when they purchase through your link, you earn a commission.
You could potentially earn repeatedly from the same affiliate link, making affiliate marketing an excellent source of passive income.
You could use your blog or website, YouTube channel, social media accounts, and other platforms to promote your affiliate links. If you have a loyal following on social media or in your blog, then you should take advantage of affiliate marketing because the income you earn can be lucrative.
For instance, this man is making millions as an affiliate for the online casino gambling industry before he turned 30. You can be an affiliate marketer for almost every niche or industry there is, so it helps to identify where your passion and interests lie to create an effective marketing strategy.
I learned about affiliate marketing from this online course by Michelle of Making Sense of Cents. Michelle is one of those successful bloggers who made millions of dollars from her blog. One of her favorite blog income sources is no other than affiliate marketing!
4. Influencer
A lot of people are now making good money from influencer marketing. Like affiliate marketing, influencer marketing can be a very lucrative field to generate an income from, even surpassing jobs that pay 100 an hour.
I know most people would think of influencers as glamorous celebrities posting on Instagram. But you don't have to be that famous to start monetizing this online job. Brands have come to realize that even non-celebrities can become effective influencers if they are genuine, relatable, and respected within their niche. With these traits, you could influence your audience's buying decisions, and that already makes you an influencer.
One of the first few things you have to work on if you want to make money as an influencer is to find your niche and establish your name. If you are passionate about beauty and makeup, then post content within this space. If you love to travel, then showcase all those amazing destinations you have been to. Create a name, build a dedicated audience and connect with brands.
And did you know that you can make money as an influencer in so many ways? Sponsored posts are just one of them, but you can also become a brand ambassador, get paid to hold webinars and online classes or training, write an ebook, sell products, become a keynote speaker, and more!
Related Posts:
How to Make Money on Snapchat in 2022
How to Make Money on Pinterest
13 Ways to Make Money on Facebook in 2022
5. Social Media Manager
If you're always on social media, might as well make money from it as a social media manager. There are a lot of brands and organizations in need of someone who can grow their social media accounts for them, and you could very well be the person for the job.
As a social media manager, your tasks could involve a few things like writing a post, responding to queries, and engaging with the community. But, it could also be all-encompassing. You might be responsible for creating an overall social media management strategy, including running ad campaigns, monitoring metrics, etc.
If you love social media and you're always up-to-date with the trends, then consider becoming a manager. You can set your own rates, based on the services that you're able to offer. So if you have really extensive knowledge and skills in social media management, you could pretty much charge a minimum of $50 an hour, going up to 100 an hour.
To learn more about how to become a social media manager, check out these affordable courses at Udemy:
6. Graphic Artist or Designer
Graphic designers or artists are in demand because graphics will always be part of the digital content we consume. Think of infographics, product brochures, online flyers, presentations, etc. All these things require the creative flair of a graphic artist.
Graphic artists can seek career opportunities within a graphic design firm, become in-house designers for brands or companies, or work for themselves as freelancers.
The national average salary for graphic designers is $23 per hour, but if you stand out with your designs, build meaningful networks, and hustle to the next level, you could earn six figures.
Jennifer Shealey, for example, started her graphic designer job on Fiverr. At first, she was only charging the minimum rate to her clients.
But as she grew her business, she also became more confident in growing her prices, to the point that she could charge over $100 an hour. She's been able to make over $360,000 in income from graphic design, which is just her side hustle.
7. Virtual Assistant
Virtual assistance is one of the highest-paying flexible jobs today. You can freelance for a couple of clients, and make a good amount of money. In fact, some professional virtual assistants can charge as much as $80 per hour, even higher.
One of the best things about working as a virtual assistant is that you don't need to have a very specific educational background or degree. As long as you are tech and internet savvy, willing to learn new tools, meticulous and organized, you can be a good candidate for this job.
Also, you can take virtual assistant training to better prepare you for this kind of job. So, don't worry if you feel like you don't qualify. Look at Lily May, a virtual assistant who makes over £5,000 a month.
And the thing is, she didn't have any qualifications or experience. She said she just "started learning." Over time, she felt more confident about raising her rates per hour.
Keep in mind that there are a couple of niches in virtual assistance, and they don't pay equally. If you want to make as much money per hour, consider getting into more specialized fields, like eCommerce business VA, and real estate VA.
My friend Gina Horkey over at #fullybooked VA has a free video training here that will teach you how to get 3 clients in 3 days!
8. Online Course Creator
Are you an expert or highly knowledgeable about a specific thing? It could be cryptocurrency, photography, interior design, business, etc. You can cash in on your expertise and earn over 100 an hour as an online course creator.
Selling online courses can prove to be a lucrative hustle. You get paid by sharing your skills and knowledge in an easy-to-follow material. And the best thing is, your online course can be a source of passive income too. You'll make money as long as someone purchases your course.
As for the income, you can earn as much as $500 to $50,000 per course, depending on your sales and marketing strategy, the size of the audience, and the price of your program. Now imagine selling a couple of other courses. You can see how this "flexible job" allows you to get paid over and over again.
9. Life Coach
If you enjoy helping people make their lives better, then you could put up your own life coaching business. In case you didn't know, life coaching is one of the high-paying flexible jobs. According to JRNI, the average per hour rate for life coaches worldwide is $244 per hour!
While you may not be able to charge as high as that when you're just starting out with this job, you should know that it is possible to make more than a decent income as a life coach. One of the best ways to do this is to get training and certification as a life coach. With better credentials, you are free to raise your hourly income to $80 an hour, $100 an hour, or even more!
11. Web Designing
Did you know that there are over 1.7 billion websites, and it's estimated that over 500,000 websites are created every day? And here's a fact, not every business owner that needs a website knows how to create one. Many of them also do not have the time to learn how to create or design a website for their business.
Hence, website designing is one of the in-demand jobs for as long as the internet exists. In fact, web design is also one of the high-income skills to learn that don't require a degree. The last time I asked for a quote for a professional website design, it was around $5000 for a complete website makeover!
12. Amazon FBA Seller (Private Label)
There are a few ways to sell on Amazon but the best way to do this is through private labeling.
Private Labeling is when you create your own brand and sell products that are manufactured by someone else. For example, if you wanted to start a clothing line, you could find a clothing manufacturer who makes shirts or dresses and then put your own label on them. Then, you would sell those clothes on Amazon.
The good thing about selling on Amazon through the FBA (Fulfilled by Amazon) program is that you won't have to worry about logistics. You just need to send your stocks to Amazon directly from your manufacturer, and Amazon will pack and ship your customer's orders for you.
You can get paid $80 or MORE for an hour of work as an Amazon seller. Many sellers who make 6 or 7 figures per year travel full-time and work part-time on their business.
To learn more about how to sell on Amazon, check out this free AMazon training by Kevin David to learn how to sell everyday products repeatedly on Amazon. Kevin David is a successful multiple 7-figure Amazon seller who has helped thousands of people build profitable businesses on Amazon.
Jobs That Pay $80 Per Hour Frequently Asked Questions
What jobs pay $100 an hour?
There are several jobs that allow you to earn $80 an hour. For instance, you can put up your own virtual assistance business and charge your clients as much as $80 an hour or even $100 an hour (depending on the services you offer). Other high-paying jobs include freelance writing, online course creator, blogging, and affiliate marketing.
How much is $80 an hour?
If you work full time, $80 an hour translates to roughly $160,000 per year before taxes.
What job makes $50 an hour?
There are a couple of jobs that pay $50 an hour, like being a respondent for panel surveys and market research, virtual assistance, proofreading, translation and interpretation, social media management, and more.
What job pays $100 an hour without a degree?
You can land high-paying jobs without a college degree and make 100 an hour. For instance, you can get paid to create content for YouTube, become an affiliate marketer, marketer or blogger. You can also get well-paying jobs by taking online classes or training as well as getting certified for the job that you're in.
Conclusion
So there you have it, jobs that allow you to earn more than $80 dollars per hour!
I'm glad to let you know that you can earn a good amount of money without going for traditional jobs. Working online or from home proved to be the perfect lifestyle for me and my family. So if you think this is the right path for you as well, then I highly recommend taking stock of your skills and interests and see what kind of services you can offer.
If you feel stuck or hesitant, don't worry! There are tons of free resources and materials on the internet to help you get started.
What kind of flexible job are you doing right now? Or are there flexible jobs that you'd want to break into in the near future? Let's connect in the comments.