Looking for Carvertise reviews? You're in the right place! Read on to learn more about Carvertise!
Moving advertisements on cars is a popular strategy for brands to spread the word about their business. But it's not just the brands winning with these moving advertisements. Even us regular folks – as long as you have a car – can earn some money from these adverts.
Today, I want to share with you this unbiased review of one of the more popular companies that pay you for car advertising, Carvertise.
If you want to earn a passive income to the tune of $100 or so a month with your car, then this Carvertise review and learn how to make a consistent income with car wrapping.
Disclaimer: This post is NOT sponsored by Carvertise. It is my goal at This Mama Blogs to help you find legitimate money-making opportunities. This article has been researched with information available on the internet. Any conclusion drawn in this post is entirely my own.
Check out my other reviews:
Honest VIPkid Reviews Revealed: Get Paid to Teach Online
ZipRecruiter Review: Is ZipRecruiter Legit or a Scam?
Postmates Review: $20 per Hour to Deliver Food?
---
Why Place Ads On Your Car and What Is Carvertise?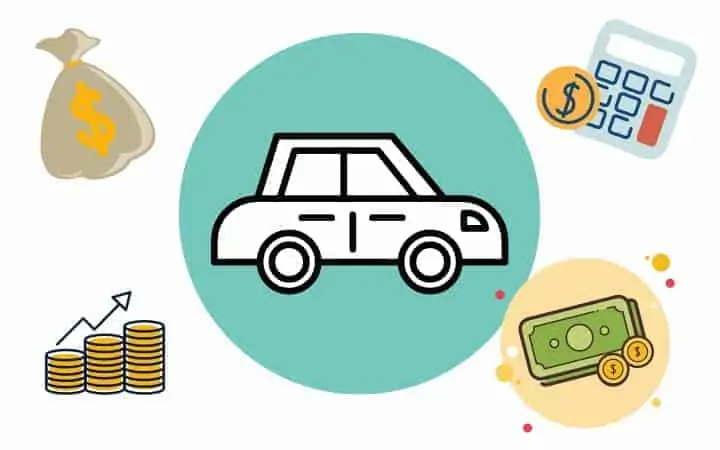 Using your own vehicle to earn money is no longer uncommon, thanks to ridesharing services, or delivery services like Shipt and DoorDash. Since a vehicle loses its value over the years, it sounds like a smarter choice to use your vehicle to make money instead of just letting it stand in your garage on the days when it is not in use.
But delivering packages or food to customers is only one way of making money using your car. You could also turn it into a moving billboard and earn a passive income from it!
This is where advertising agencies like Carvertise can help you with!
So, how does Carvertise work?
Carvertise matches you with brands and sets up the ads for you. Then, you drive and earn.
They also remove the stickers after the contract. You don't have to do anything except driving your car like you normally would.
Since it's also intended for ridesharing vehicles, then consider this a double gig of some sort. You can earn the bigger bucks while driving people while making some extra money with the ads stickered on your vehicle.
Related:
Top Delivery Driver Jobs: $25 per Hour
5 Food Delivery Jobs to Make Money Fast
---
Is Carvertise Legit?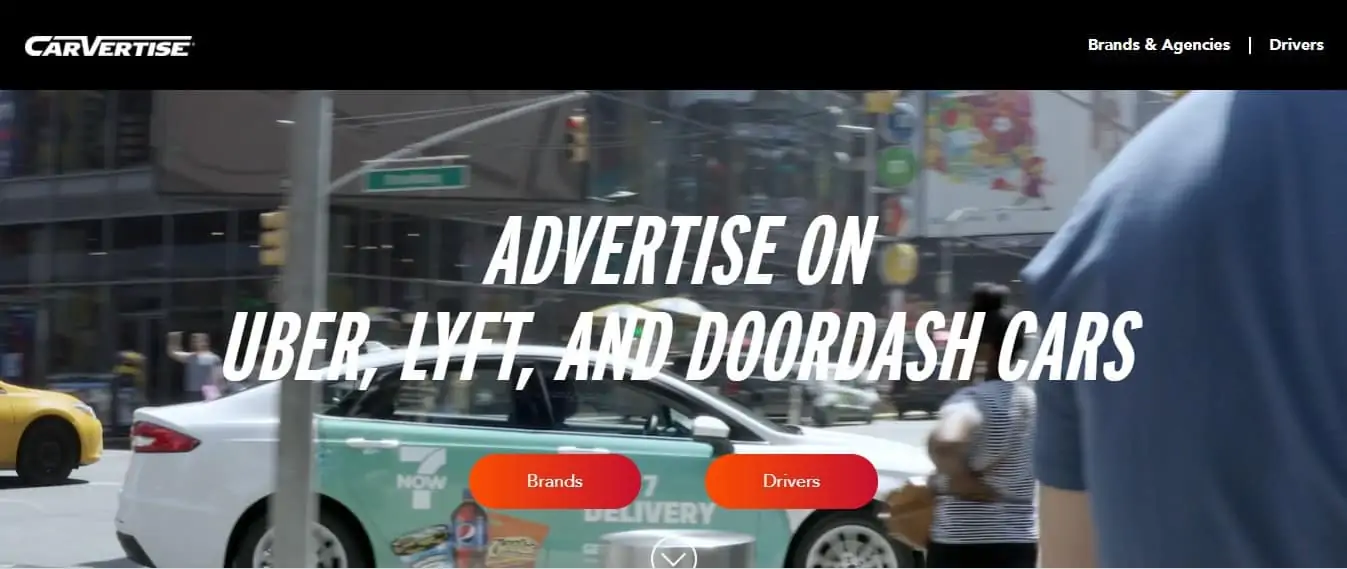 Is Carvertise real? Yes, Carvertise is legit.
Carvertise was founded by Mac Nagaswami in 2012, and its headquarters is in Wilmington, Delaware.
The company's concept is pretty simple and straightforward. It works with brands that would like to have moving advertisements for their business. Then, the company connects these brands to people who are willing to have these ads placed on their vehicles.
Among the brand partners of Carvertise are Amazon, 7-Eleven, GSK, and Havaianas.
Carvertise has long since branched out of its operations in Delaware and has expanded to other major cities in the US. The company has gained a respectable reputation from brands in delivering strategic promotion and advertising of their products, as well as a reliable partner of individuals looking to earn some money on the side.
---
How to Start Driving for Carvertise?
The first step to driving for Carvertise is to sign up as a driver on their site for free.
Because the company takes pride in finding brands drivers who will be a good fit for their campaigns, Carvertise has some requirements for those who want to become a car driver for their advertising campaign.
Carvertise Driver Requirements
To become a Carvertise driver, you need to:
To have driver's license
To have a clean driving record and should pass a background check
Be able to drive at least 30 miles / day
Own a 2008 vehicle or newer with the original factory paint job
Your location, usual driving routes, and driving habits may also be considered in the application.
Once they've matched you up with a brand and an ad campaign, they'll then schedule your wrapping appointment. Then, you can now start driving like you normally would and get paid for it!
Since brands are after maximizing reach and coverage, there's naturally a high demand for Carvertise drivers living in major cities and who have no qualms driving around high-traffic areas like malls, event venues, and universities where large crowds tend to congregate.
Car Wrapping with Carvertise
There are two kinds of car wrap that can be done depending on the ad campaign that you're matched with.
There is a partial car wrap, which means that the sides of your car and back window will be covered in stickers. For the back window, it's a transparent decal, so don't worry! 🙂
Then, there's a full wrap. In which case, your entire car will be covered except for the front and side front windows.
Note that all materials are made especially for cars and compatible with your vehicle's paint job. This is why it's important that your car still has the original factory finish paint job. The installation process is also performed by professionals, either at the Carvertise headquarters in Philadephia or their partner shops.
At the end of your particular advertising campaign, Carvertise takes your car again and unwraps it – all for free.
Carvertise Review: How much does Carvertise pay?
One thing to know about Carvertise is that it pays by campaign. Other similar gigs pay you based on how many hours you can put in in a day.
That said, Carvertise, therefore, has a more or less 'flat rate' since an ad campaign pays at least $300 to $600.
Each campaign though can be as short as two months or go on longer for 6 months. If you do the math, you can expect to earn an average of $100 every month.
For the duration of your campaign, you'll get your payment at the beginning of each month. Carvertise pays via direct deposit.
---
Carvertise vs Wrapify?
Wrapify is another one of the legitimate companies that offer car advertising services. They came into the scene in 2015, just three years after Carvertise.
While the general idea is the same, Carvertise and Wrapify operate quite differently. Unlike Carvertise's straightforward application process, Wrapify requires applicant drivers to do a "test drive" once they've installed the app. They use this to map the driving habits of the applicant and to match them with their advertisers.
With Carvertise, you don't really have much to say about the brand or ad that's matched with you because the company chooses the brand and campaign for you.
Carvertise does note on their site that once you're matched with a brand, you'll first be asked if you're willing to participate in the campaign before your car is taken for wrapping.
Wrapify, on the other hand, operates closer to the way Lyft and Uber do: you get notifications on your app of available campaigns in your area, and so you get to select which one you want to work with. That means you have more control on the ads and brands to go on your car with Wrapify compared to Carvertise.
Finally, Carvertise reviews comparing earnings with Wrapify all seem to agree that you can earn more with the latter.
Carvertise has a more fixed rate pay-out, although other drivers can earn a bit of an extra by parking strategically in certain high traffic areas (about $30 per hour).
But Wrapify's average rate is higher at around $300 every month, with some drivers reporting earnings of as much as $450 monthly.
---
Carvertise Pros and Cons
Now that we've looked at how Carvertise works and compares with its strongest competitor, let's take a look at the good points I've learned about the company.
Pros
It's a good way for those starting in this gig who doesn't mind much of the decision-making being done by someone else. With Wrapify, it's the driver who makes the choice from a selection of campaigns available. Carvertise makes this part simpler for you by offering you only the ad campaign that matches your driving habits, and it's all up to you to say yes or no.
Its lower mileage requirement means that this can be an excellent gig for those who can only commit to a few hours of driving a day and who wouldn't mind earning a smaller rate.
Carvertise has an A- rating from the Better Business Bureau (compared to Wrapify's F rating), which means that overall, the company seems to be doing a fairly good job as far as customer service and experience is concerned.
Cons
There are also some points that stack up against Carvertise.
It does not offer as much flexibility, convenience and control as its competitors. Smartphone technology seems to be a strong suit, for example, with Wrapify's operations, making Carvertise processes sound outdated.
Carvertise has a much lower rate compared to its competitors. If you're serious about making high earnings every month, Carvertise wouldn't probably be your first choice.
---
Carvertise Reviews from Users
Despite being in business for seven years now, you can't find many published Carvertise reviews from users compared to its competitors.
On Better Business Bureau, I was able to find a great Carvertise review by a driver named Yun Fei who drove for a year-long campaign for Carvertise. He left a 5-star rating for Carvertise, saying the application process is simple. However, he describes the screening process as "ironclad."
He also added the designs look great, and that after the campaign, the company removes the graphics for you.
I've also noticed some complaints against Carvertise on BBB about "issues with car wrapping," and lack of proper communication with the company's agents.
Carvertise Review: Is Driving for Carvertise Worth It?
If you're looking for a legit company that is not offering a scam, then Carvertise is one of the car advertising services to add to your list.
One of the red flags of major car wrap scams is if you're being asked money during sign-up or worse, for wrapping your car. But Carvertise offers both of these free of charge, so it's a legit gig.
But given its slightly lower earning rate compared to competitors or even other remote and work-from-home opportunities, it certainly wouldn't qualify as your major source of income.
It is great that Carvertise targets drivers offering ridesharing services, but it also bears noting that Uber and Lyft, the two giants in the ridesharing industry, do not allow their drivers to place ads on their cars. So, if you're signed up with either of these two, driving for Carvertise at the same time just might not work.
Have you tried driving for Carvertise? Share with us your Carvertise review.
---
Looking for more fantastic ways to make money today? Earn up to $40 bonus!
I use all of these apps/sites and have earned over $2000 in FREE money from all of them!
Ibotta
My favorite cashback app ever! I've made over $1000 in cash back and bonuses for taking a picture of our weekly grocery receipts using the app. Sign up here for FREE and get up to $20 in bonuses as a new user!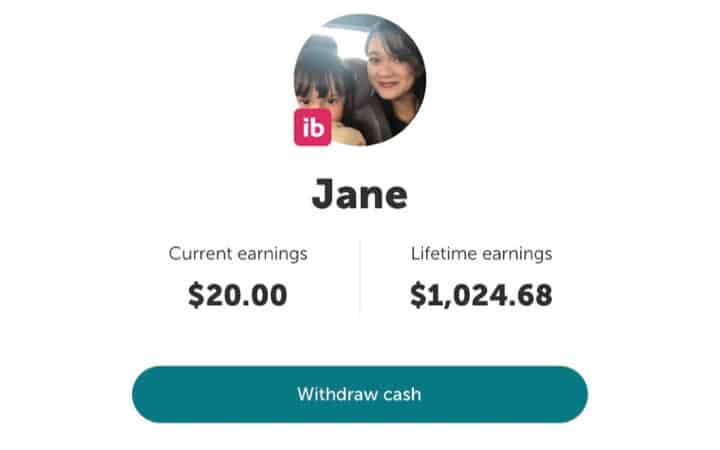 Rakuten
Get paid to shop online by using the Rakuten portal when shopping. They have over 2500 partner stores including Amazon, Macy's , JCPenney, and Apple! Receive $10 FREE after making your first $25 worth of purchase.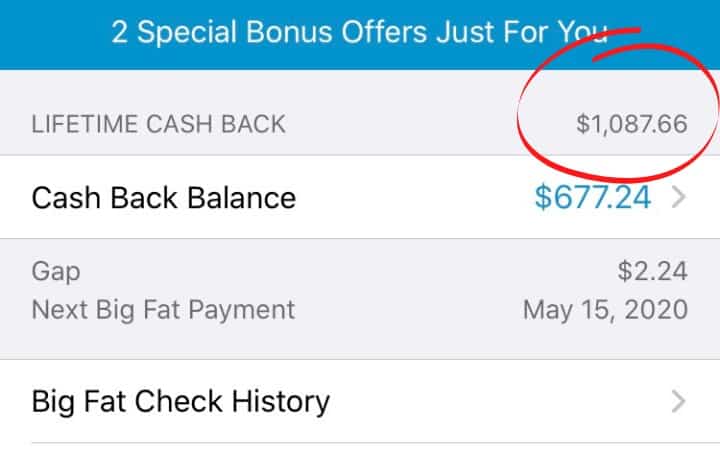 Swagbucks
Get paid to watch videos, answer consumer surveys, play games . You can sign-up here and receive $5 FREE!
MyPoints
It's another survey site/app that works like Swagbucks. You can also earn $5 FREE for signing up here.