If you landed here, it means you are looking for ideas on how to make money online without paying anything. Maybe you've found a few great money-making opportunities online, but they require some money to start.
Well, here's the thing: you need to invest some money to start any type of business in the world. But when you do not have money, that investment comes in the form of skills and time. If you are ready to learn new skills and invest some time to make money, then you have found the right post.
There are tons of fantastic ideas out there that will allow you to make money online without investment or with very little investment. The internet opens a whole new world of opportunities that allow you to work from home or anywhere in the world.
But, I must warn you this: proceed with caution.
Working from home or online certainly has its perks. But if you don't tread carefully, you could get lured into online scams that would cost money or your precious time. Before you know it, the supposed income-making opportunity turns into a scheming and cunning plot designed to milk money out from you.
---
Types of Work-from-Home Scams
If someone tells you how to make easy money online without investment, you better make sure that it's a legit job and not a scam. To help you inspect these opportunities, here are the most common work-from-home scams you need to be aware of.
1. Envelope stuffing
This scam has been around for years. What happens with envelope stuffing is that a company tells you they'll pay you to stuff envelopes, but you need to pay them a small fee first, between $15-$40 to get started. But then you find out that you're going to stuff envelopes with the same flyers you saw and scheme other people with money. This then becomes an endless cycle of deceit.
2. Email forwarding
You'll receive an email telling you about a work-from-home opportunity. From the outside, the email looks like it came from a legit company, and they'll offer you something that's quite hard to resist. The company then tells you that you need to send them some money to pay for software and equipment. Once you've sent them the money, you'll never hear from them again, or tell you to forward the same email to other unsuspecting individuals.
3. Incoming jobs
You receive a tempting job offer via email, and it tells you to click on the link to get more information. Once you get to the website, you'll find that there are limited slots left and you need to act fast to secure the job. They'll ask for personal information, such as name, mailing address, and credit card details. They'll also say that you need to pay $200 for the training, hence the need for your credit card info. Once you've given the scammers what they need, you end up $200 poorer and no job.
4. Medical billing
Medical billing is actually a competitive business, and scammers use it to squeeze thousands of dollars from their victims. With this scam, a company tells you that you can set up your own medical billing business. They'll provide you the software as well as a list of clients. Of course, you need to pay for these before you can even start, often amounting to thousands of dollars. It would then only be a matter of time before you discover that the "clients' database" is outdated or fake or have no need for a medical billing service in the first place.
Spotting the Red Flags
It hurts to get scammed. Not only does it cost you money, but it also causes your trauma. So, before you bite in an offer and shell out money from your pocket, here are the red flags you need to look out for to avoid getting conned:
1. The offer is too good to be true. If the potential income is way more than the industry standard and the effort you need to put in is very minimal, then it's likely a scam.
2. You need to pay upfront fees. It doesn't make sense to pay a company for a job opportunity when you're the one they should be paying. If they require upfront fees for training, software, or equipment, take a pass – it's not a legit job.
3. There's no hiring process. A legit company would want to interview, even background check their employees. If someone says you can join a company without an interview and paperwork, it's probably a scam.
4. The website doesn't look right. A lot of scammers are smart about copying a legit website, from the logo down to the font. But if you look closely, the URL has an extra or missing letter, or just doesn't sound quite right. Once you've given them your personal information, social security number, and credit card details, you become vulnerable to identity theft.
This post contains affiliate links. I may earn a small commission for any purchases made through these links at no extra cost to you.
---
Easiest Ways to Make Money Online
How to Make Money Online Without Paying Anything: Top Ways to Earn an Income Without Investment
Is it possible to make money online without paying anything? My answer is a big YES! There are lots of legit ideas on how to make money online without investment. Here are some ways!
1. Affiliate Marketing
Affiliate marketing boomed so much over the years that a lot of people have turned it into their full-time jobs.
But what is affiliate marketing, exactly?
Consider this scenario: you've found this very cool product or service online and purchased it. You love it so much you can't stop talking about it. You even tell your friends and family how it's such a great deal.
But, you can make money online and from home without investment by promoting the product through affiliate marketing.
In a nutshell, affiliate marketing is making money by promoting other people's products. Each time someone buys the same product or service through you, you earn a commission.
What's so wonderful about affiliate marketing is that there are thousands of affiliate programs to partner up with and once you're accepted into these programs, you can start making money right away for any purchases made through you.
While you can make money online with affiliate marketing by simply referring friends or family, the best way to do this is by using a platform such as your own blog or a website, or a social media account like Instagram.
You can use your blog or Instagram to create posts about products or services you personally use or believe in, and start earning money when someone buys it through your affiliate links.
It does take some upfront work but once everything is set up and running and you have built a good following, you'll literally make money even as you sleep. This small blog here, for example, also makes a passive income every single month through affiliate marketing from posts I wrote two years ago.
And there are so many people out there making an incredible amount of money through affiliate marketing. Michelle of Making Sense of Cents, for example, makes $50,000 per month consistently by promoting other people's products/services on her blog!
Related: 11 High-Income Skills to Make More Money Online in 2022
---
2. Become a YouTuber
Becoming a YouTuber is one of the best ways on how to make money online without experience.
You can do it on your own schedule and from anywhere and you can make a lot of money from it. In fact, the highest-paid YouTubers make millions of dollars a year from their own channels
Videos make a great medium for content with easily digestible information. Many people prefer watching video-form content over reading text.
Like with a blog, you can monetize your YouTube channel through ads, affiliate marketing, and sponsored posts.
You don't need to invest money to start a channel on YouTube and you don't even need the most advanced gadgets. You can start with a smartphone and basic editing software to create your first videos.
However, to be able to monetize your channel, you will need 4,000 valid public watch hours in the last 12 months and have 1,000 subscribers. You also need to live in a country where the Youtube Partner Program is available.
As per my research, the actual rates Youtubers make vary per niche, but the rates usually range from $0.10 to $0.30 per view. YouTubers earn 68% of the ad revenue, so for every $100 earned, you get $68.
Related: 18 New Ways for Females to Make Money Online
---
3. Make Money Online Without Investment by Selling Digital Products
If you've always wondered how to earn money online without paying anything, become your own boss, and even make passive income, then you can do so with a digital products business.
Unlike selling physical products wherein you need some upfront money to pay for supplies, storage, and logistics, digital products have none of these concerns.
Because everything takes place on the computer and the internet, you can get rid of the overhead costs and practically run this online business from anywhere.
When it comes to digital products, printables prove to be one of the most profitable. Printables help people solve a problem, such as in establishing routines or following schedules. Some printables also help with meal planning, creating crafts, and remembering recipes.
Now, printables can be sold almost anywhere: on Facebook or your blog, for example. After all, customers only need the download link to access these products. But if you'd like to scale your digital product business, you'd want to set up an online shop for this venture.
Take Tamara for example, the woman behind Paper del Sol. Tamara grew tired of her corporate job and decided to start selling printables on Etsy. Her first product was a wedding planning printable, which became highly popular and in-demand. By the end of that year, she earned over $30,000 from her printables business. Her story only goes to prove that you can make money online without investment.
---
Related: How to Make Money with Low Content Publishing
---
4. Freelance Writing
If you are interested in making money online by writing for clients, then look into freelance writing. This remains one of my favorite side jobs because there is never a shortage of freelance writing jobs online.
I am not a great writer and I am not even a native English writer, but I was still able to make $70,000 in my first three years freelance writing part-time from home.
The best thing about freelance writing is that you can get paid right away after completing your writing job. That means you can also start today and also get paid today.
How to Get Started
If you have no idea how to start earning money online as a freelance writer, check out my guide on how to become a freelance writer and make money.
You may also head over to SolidGigs, Upwork, Problogger Jobs, Verblio, or iWriter to these freelance writing websites to find freelance writing jobs for beginners.
If you want to get serious about making money online as a freelance writer, I highly recommend using FlexJobs to find jobs. FlexJobs is a job site for flexible jobs such as freelance writing. What I love about FlexJobs is that the company carefully vets job posts on the site so you are assured that all listings are legit.
I also recommend this amazing FREE course by Holly Johnson. Holly was able to quit her job to become a freelance writer and now she consistently makes at least $200,000 per year writing from home.
---
5. Blogging
If you want to have your own online business that allows you to work on your schedule, work from anywhere, and earn a healthy income, then blogging might be for you.
Blogging is my most favorite way to make money online from home because it's scalable and flexible, allowing me to make money while raising kids.
But I am also not lying if I tell you that a blog can make you a lot of money if you work hard for it.
I started this small blog here not so long ago, and 24 months into blogging, I earned $13,000 in one month from both display advertising and affiliate marketing.
The best thing about blogging is that it only costs $2.75/ month to start. I know, it's not entirely free to start, but I really believe it's worth a shot for the income you can potentially make from this gig.
Blogging doesn't require any experience, degree, or certification to get into. Trust me, I knew nothing about how to blog for money when I first started.
If you deeply care about the topic you blog about and you're willing to learn how to monetize your blog, I believe you will succeed.
You can make money online with your own blog in so many ways, through affiliate marketing, sponsored posts, and display advertising through Google Adsense or premium ad networks like Mediavine.
Additionally, you can use your blog to promote a book or course that you're selling, webinars, workshops, and many more.
How to Get Started
Can you start a blog for free? Yes, you can, but I recommend not going for the free route if you really want to make money from your own blog.
Fortunately, it only costs $2.75 per month to start a blog with Hostgator.
Check out my detailed tutorial on how to start a blog and make money if you want to get serious. This tutorial will guide you through selecting a niche, setting up your own website or blog, and marketing your website through Pinterest.
---
7. Creating and Selling a Course
If you are an expert at something, you could make money online and earn passive income by sharing your knowledge in an online course!
If you've never thought about creating and selling an online as one of the legit ways to make money online without investment, then you should know Joseph Michael's story.
Joseph Michael used to struggle financially, having to live paycheck to paycheck. And then, he discovered Scrivener, a writing software, and started making himself an expert with it. When he learned everything that is to learn about Scrivener, Joseph created a course about it and sold it.
Joseph didn't expect his course would take off, but it did! Initially, he earned $25,000, and then $40,000 each month. He quit his day job and has been making over $100,000 per year selling courses.
So, if you're someone like Joseph who's passionate about something, and you want to share it with others to help them solve their problems, creating and selling an online could be the best money-making method for you. Whether you're great at cooking, organizing, or DIYing house projects, you can make an online course around these ideas.
The best thing about making and selling courses is that you only need to make the effort once. As long as your product provides a real solution to a problem. it will keep selling even if you're asleep or on vacation, so it's really a great way to build passive income.
---
8. Earn Money Online Without Investment by Playing Games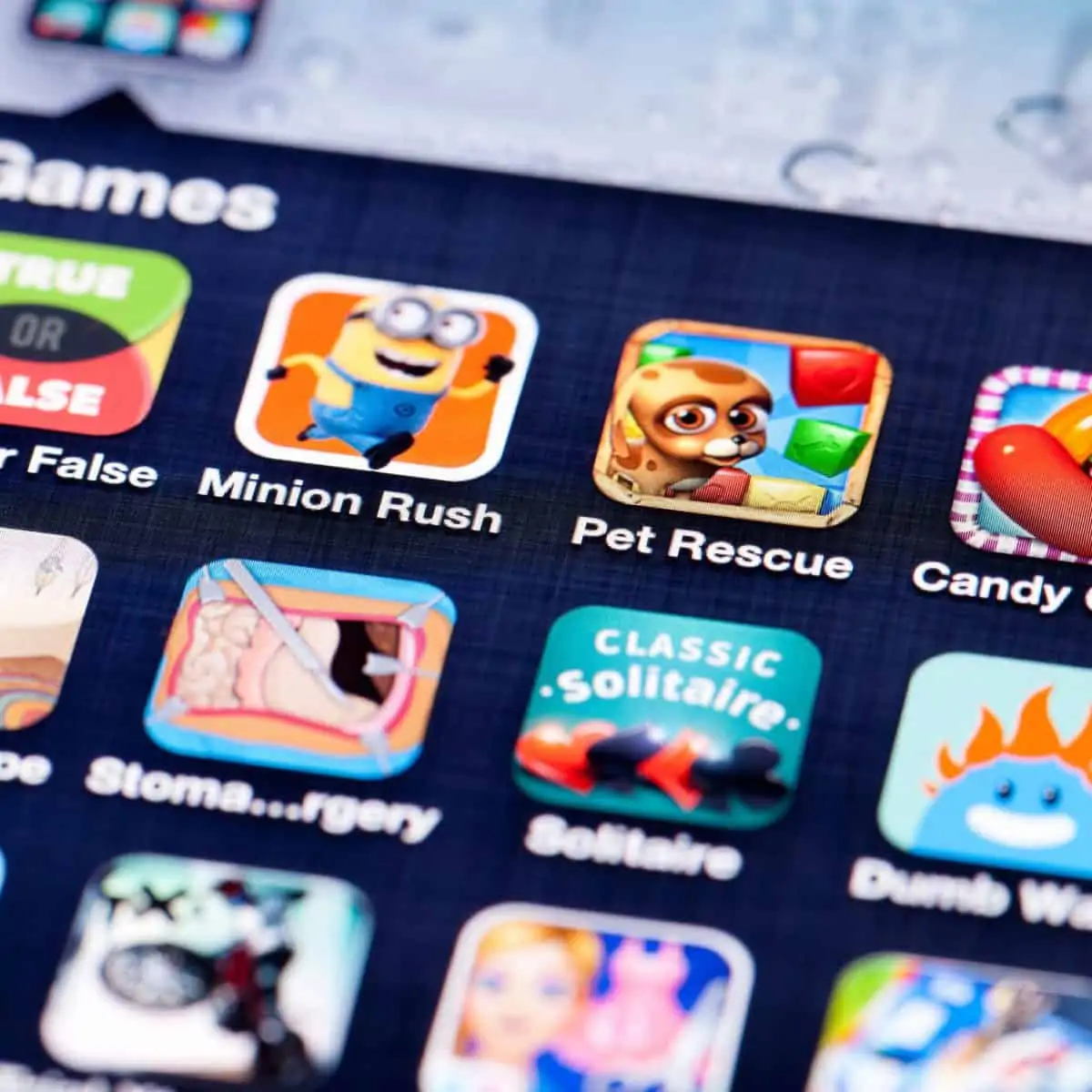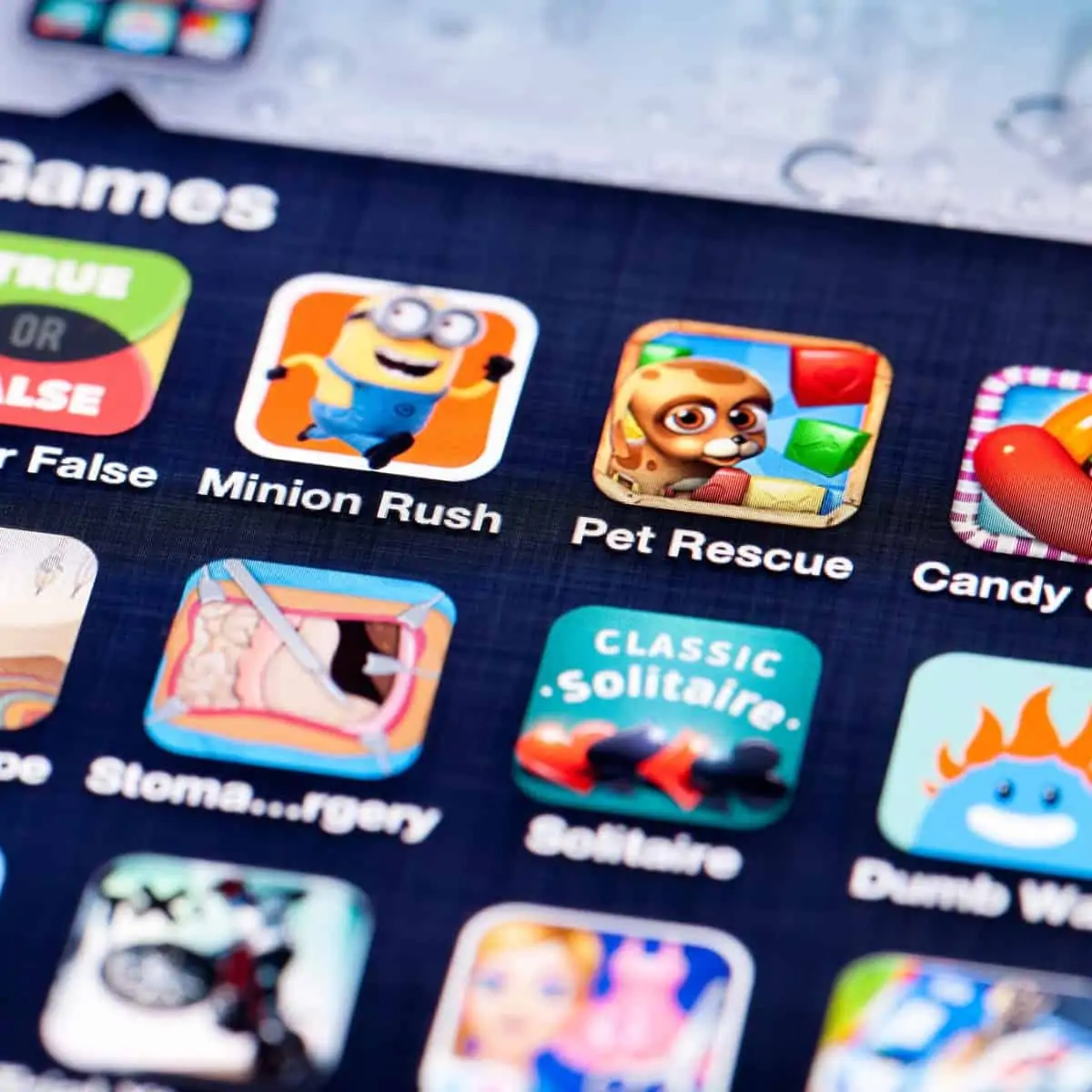 Playing games online isn't exactly the best way to spend your free time. Unless you're making money from it.
But the truth is, you can earn money by playing games. And if you play it right, pun intended, this kind of leisure will surely pay off.
Live streaming your games
As we all know, YouTube is like a giant television where we can watch almost anything, including games. And many gaming enthusiasts like to watch other people play in real-time, so live streaming was born. And one of the most prominent figures when it comes to this niche is PewDiePie.
PewDiePie is a Swedish YouTuber who became famous for playing and streaming online games. Felix, his real name, made gaming fun with his funny reactions and commentaries. Apart from that, gaming is the second most-subscribed content on YouTube, so PewDiePie's channel exploded to over 110 million subscribers. According to various reports, PewDiePie's net worth is now at least $20 million.
Your success in live streaming online games does not depend on just how well you play. Your personality also counts a lot, and PewDiePie is proof of that. So, if you have these two assets down pat, you could very well earn money online without investment as a gamer.
Also, you can make money from live streaming in various ways: sponsored content, ads, subscriptions, and fan donations to name a few.
Test Games
Game developers need honest feedback from gamers before rolling out their games to the market.
As an avid gamer, you may already know what makes a game great and boring. But if you can point out the particulars, such as the bugs and other issues of the game, you could very well make money from this.
Some of the places to make money playing games or testing games are PlaytestCloud, Beta Family, BetaTesting, and RockStar Games. You could earn between $10 to $100 for each test.
Related: PlaytestCloud Review
Play online games professionally
Being a gamer is not the most popular profession, but it can be lucrative if you're good at it.
Professional gamers participate in tournaments where they win big prizes and even attract sponsorships. As they build their names on eSports, they become more famous, which further helps in growing their following for their live streaming channels.
Play video games online to win cash
You can also play video games with your mobile phone to win cash or make extra money in your spare time. Check out these 22+ game apps to win real money.
---
9. Writing and Selling eBooks on Amazon
In the good old days, coming up with a book and publishing it takes a lot of time, resources, and money.
But today, you can easily self-publish your book, and make money from it. eBooks, or electronic books, are some of the best things to sell online because it doesn't require capital.
You can use your computer's word processing system and then format it for Kindle. When the book is ready to sell, you need to create a seller account on Amazon and then publish it.
It's similar to creating and selling courses. You need to put in the effort at first but once your eBook is published and available on the market, you can already sit back and make money passively from your product.
Just as with selling courses, you want your eBook to center around your passion and it should also provide a solution to a problem. Take for example Cori and Casey, a couple who wrote an eBook about moving to Canada. They struggled with the immigration process, so they researched the process well to move themselves.
They later realized that many people are in the same boat and need a guide, so Cori and Casey put together what they learned in an eBook and sold it. The eBook makes them an extra $500 a month!
You don't even have to be the best writer to write an eBook (although proofreading it is necessary), but in order to be successful, you have to provide helpful information and a real solution to a problem.
---
10. Web / Graphic Designer
What if you are not good at writing or creating videos and you are more of a graphic and visual artist? Well, you could also make money as a web and graphic designer and you don't need anything to start, except for a computer, internet connection, design software, and your skills.
There's never a shortage of demand for designers because all businesses need them for various reasons: to create logos, brochures, posters, social media templates, and other advertising materials. If you're quite handy with designing software and apps, you could begin learning how to make money without investment online by getting design gigs.
You can find graphic design work-from-home jobs at job boards like Upwork, Guru, and Flexjobs, but you can also start an online shop for your work at Etsy or Shopify and make more money selling templates, vectors, and clip arts and more.
I honestly thought this is not a very lucrative niche until I stumbled upon Sarah Titus who made a whopping $3.7 million in one year selling printables at Shopify. $3.7 million, without physical products is just amazing!
---
11. Doing Microtasks
Basically, microtasks are small tasks that are easy and quick to accomplish. It can be as easy as setting up someone's email account, commenting on blogs, sharing articles on social media, and so on.
Doing microtasks won't pay as huge as say, designing a logo or writing a product review, but they make a great way to make money in your spare time. Also, it's one of the easiest ways to earn money online without investment!
You can start finding gigs at MTurk, Clickworker, Fiverr and TaskRabbit.
---
12. Become an Instagram influencer
Social media engagement has become a real income-making activity for many people. Take Kylie Jenner, for example, who makes $1.2 million per post. That's not to say that you'll need to get to Kylie's level of influence, but it only proves that there's money to be made from Instagram.
According to Digital Marketing, the average cost per post from a middle-level Instagram influencer is $273, while an influencer with less than a thousand followers can charge around $83, in 2017. Three years later, you can only expect that these numbers have soared.
If you're one of the people who spend at least 53 minutes a day on Instagram, chances are you've stumbled upon a couple of Instagrammers who promote products or post sponsored content. These people don't do this for free. They make money from these posts, and it's easily one of the best ways on how to earn money without investment through mobile.
But, like most of the ideas on this list, you may not need to spend money to start, but you'll definitely need to invest your time to grow your Instagram account and become a paid influencer.
---
13. Tutoring / Teaching English as a Second Language
Tutoring or teaching English online is an excellent option if you're looking for a more stable income, and you want to make money online right away. However, unlike the other ideas on this list, there is an income cap when working as an online English teacher, but you'll enjoy a lot of benefits such as flexibility. You can choose your teaching schedule, and you can work from home or anywhere.
To get hired, though, you need to have at least a bachelor's degree. You also need to demonstrate your teaching abilities and have some professional or informal teaching experience.
Here are a few of the best places where you can find tutoring gigs:
Make Money Online with VIPKid
VIPKid connects Chinese students aging 4-12 years old with English-speaking teachers. The company pays $14- $22 per hour, plus bonuses and incentives. Many tutors in VIPKid claim that they can make almost $2,000 in monthly wages.
Magic Ears
Magic Ears is another excellent site for ESL tutoring jobs online. Like VIPKid, Magic Ears' primary market is kids in China. Magic Ears pays at least $18 – $26 hour.
What sets Cambly apart from other online English tutor jobs is that it's more informal. The founders of the company believe that for a person to learn a new language, he must always speak the language. Therefore, Cambly believes that having conversations with a native English speaker is an effective way to speak the language to non-English speaking clients.
---
14. Virtual assistant
Many online businesses are hiring virtual assistants to help them with the daily operations of their businesses.
As a virtual assistant, your tasks include admin tasks, social media and e-commerce management, content curation and publishing, designing, marketing, transcription, data entry, and more. If you have skills that can help an entrepreneur run his business, then you make an excellent virtual assistant candidate.
Virtual assistance is one of the most lucrative legit ways to make money online without investment. According to ZipRecruiter, virtual assistants earn an hourly rate of $16 to $60. And if you keep upskilling, you can also keep increasing the rates you charge.
You can find a lot of clients on sites like UpWork, Assistant Match, and Fancy Hands.
However, if you want to earn more and charge premium, it's best to find direct clients than get them from job boards because most of these sites will take a cut from your rate.
Also, transacting directly with your own clients allows you to turn your service into a full-blown business rather than working as an independent contractor.
If you want to get serious, I highly recommend joining this free virtual assistant workshop to help you get 3 clients in 3 days by Gina Horkey.
Related:
How to Become a Virtual Assistant with No Experience
---
15. Sell Your Photos
Selling photos is one of the easiest and quickest ways on how to earn money without investment. I know there is a real market for pictures because I pay for the rights to use these photos on my blog.
Whether you like to photograph nature, slices of daily life, or close-up shots of cheese and crackers, these photos can rake in some money for you.
You can submit high-resolution photos to stock photo libraries such as Shutterstock, Dreamstime, Big Stock, 123RF, 500 Prime, and more, and earn money each time someone downloads them.
You can also sell your photos on your own website and charge members a fee to access your photos.
Related: How to Sell Feet Pics ad Make Money
---
16. Use money-making apps
There's an app for everything, or so they say, including apps that allow you to make easy money online without doing anything. Sounds too good to be true, right? But there is such a thing! There are lots of apps that pay you real money for using them for FREE!
Let me make things clear though. You won't get rich for using these apps, but they can certainly pay for groceries or buy you a nice dinner once in a while.
I've made over $2000 myself from a few apps, and you certainly can, too!
Ibotta
I personally use Ibotta to earn cash back for buying groceries at over 300 retail stores in the U.S. I've made over $1000 already in cashback and bonuses from Ibotta for my purchases at Walmart, Costco, Sam's Club, and even Walgreens.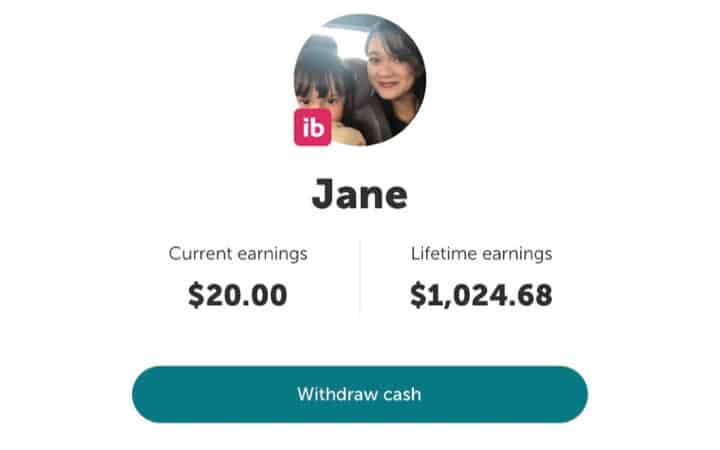 You can sign up for Ibotta here and receive up to $20 Welcome Bonus.
Rakuten
Rakuten pays you for shopping online at any of their partner stores.
If you constantly shop online at retailers like Amazon, Macy's, and 2,500 more popular stores, you'll definitely need this app to get some cash back for almost all purchases you make at these stores.
Plus, Rakuten will give you $10 FREE for signing up!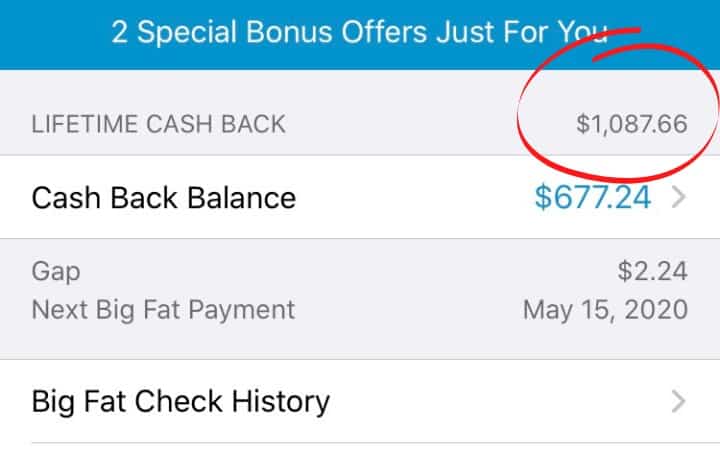 You can sign up here to get your $10 Welcome Bonus!
Swagbucks
Swagbucks is an app that offers online paid surveys and pays you for shopping online, watching videos, and more.
I also personally use this app to earn Amazon gift cards.
Related: Swagbucks Review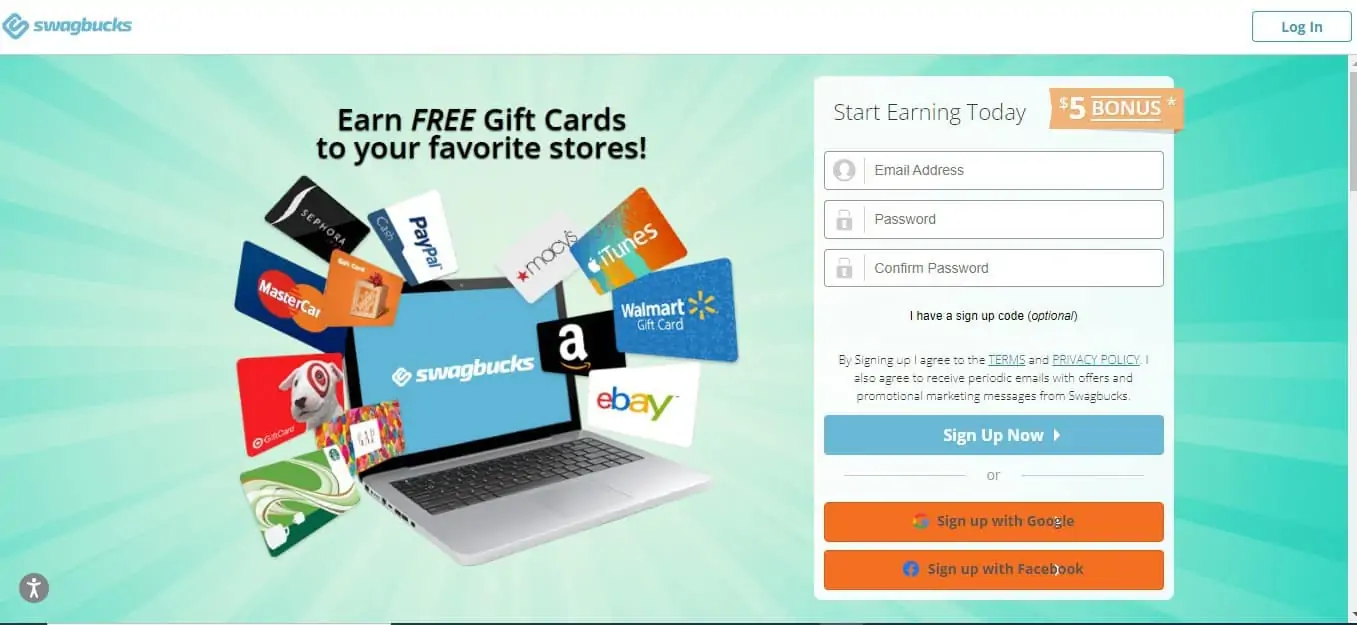 Sign up with Swagbucks for FREE and earn a $5 bonus.
---
17. How to Make Money without a Job with a Print-On-Demand Business
Did you know that there's another way how to earn money online without investment apart from selling printables? Yes, and we're talking about print-on-demand business.
Print-on-demand is a business wherein you create designs for merch, such as T-shirts, mugs, and caps. When a customer orders a design for a specific merch item, the order is sent to the manufacturer, creates the finished product and ships directly to the customer. In other words, you are selling the design, and the manufacturer finishes the entire order.
Print-on-demand is similar to dropshipping in that you won't have to hold a physical inventory of the product. You also do not need to worry about the shipping logistics. It's an amazing way to make money online without investment because all you need is the ability to create stunning designs.
It is to your advantage if you have already established a solid social media following (in YouTube or Instagram, for instance) because you already have a ready-made audience. But don't worry if you're new at this because you easily learn the ropes. It doesn't even matter if you didn't have any graphic design background. Even simple but catchy text-based print designs can be attractive to the right people.
If you'd like to get started with print-on-demand and learn how to make money online for real, you should check out the following POD companies:
One of the people who learned how to make money online for free through a print-on-demand business is Mike Pasley, owner of famousinreal.life. He owns a POD business focusing on funny and ironic T-shirts and apparel. Mike believes in constant ideating and experimentation, as well as using designs that appeal to human emotions. Mike became a successful entrepreneur through this venture which earned him over $700,000 in just his first year alone.
---
18. Make Money Without Investment with Odd Jobs
If you have some extra time on your hands and would want to make money online without investment, I suggest looking at a couple of odd jobs sites. There are several options of odd jobs you can take to earn some supplementary income, and some of them pay good money.
TaskRabbit – this is a site where you can find good-paying odd jobs within your neighborhood. There's a wide range of tasks that people need to be done, such as help with moving, installing appliances, house painting, running errands, and more. depending on the task, you could earn at least $30 an hour.
Zaarly – this odd job site caters primarily to handymen and home service professionals. Some of the tasks that are in demand on Zaarly are house cleaning, interior painting and home remodeling. Zaarly professionals are vetted properly to ensure quality service. Service providers are able to set their own rates and Zaarly takes 10% off the payment for each transaction.
GigWalk – this is an app that pays people to disguise themselves as customers and perform specific tasks inside the stores, such as inspecting displays and prices. GigWalk users can log into the app to find available gigs, and then take tasks that interest them. The length and pay for each task vary, but most sources say that rates range between $3 to $100.
Field Agent – this app is similar to GigWalk wherein you can earn money online without investment by doing mystery shopping gigs in your locality. You may be asked to check out prices, observe customer service, and more. Each task lasts for just a few minutes, and you can get paid $3-$15 for each successfully completed gig.
Related:
Best Work-at-Home Jobs that Provide Equipment
---
19. How to Make Money Online Easily as a Product Reviewer or Tester
If you're wondering how to make money without money right at the comfort of your home, then you might want to become a product tester or reviewer. Companies need real and honest feedback from consumers to prepare their products before hitting the market or improve their current products. So, they send these products to reviewers or testers to obtain such objective feedback.
The advantage of this gig is that the products are sent directly to you so you wouldn't have to leave your house; you get to keep those products and even get paid for the review (through cash or gift cards). To make it work, you need to sign up for as many product review sites and companies as you can. Often, these companies will find testers that match their target audience. For instance, if you have a baby, you'll likely qualify as a reviewer for baby products like diapers, baby wipes, baby food and more.
If you're interested to make money online for free, here are some of the top sites that will pay you to review products:
One good way to ensure that you're up-to-date with all the testing offers that come your way is to create an exclusive email for this gig. It will be easier for you to comb the opportunities that meet your preferences. You may also use the same email when joining contests and giveaways.
Related Posts:
---
Ready to Start Making Money Without Investment?
While it's true you need to invest some money to start a business, time is a valuable investment, too. When you don't have money, your investment can come in the form of time and skills to make money. These are just some of the best ways on how to make money online without investment or with very little investment (in the case of blogging). Most of these ideas can make you a lot of money even if you started with $0 capital, depending on how much work you put into it.
I hope you've found a great idea here that will work for you! Good luck!