Are you looking for ideas on how to make money on the side without disrupting your work schedule? Apps for odd jobs offer some of the best ways to make money in your spare time!
As you may already know, I'm always sharing work-from-home jobs here on This Mama Blogs. And today, I want to share with you some simple odd jobs you can do on top of your main job for extra money.
All these apps for odd jobs are tried and tested so you can rest assured that they work and are legitimate.
Ready to learn what are the best apps for odd jobs? Let's dive in!
---
What is Odd Jobs?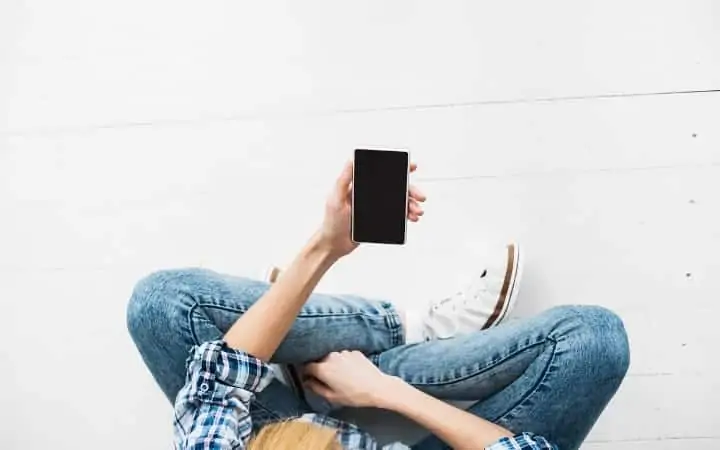 Odd jobs are casual types of work, often done in a domestic setting. But in today's world, odd jobs can be done virtually, too! Odd jobs are now more popular, thanks to the rise of the gig sharing economy.
According to Fortunly, the gig economy is booming due to the numerous online platforms that offer great earning potential, allowing people to work on multiple platforms.
Interestingly so, Fortunly also cited that more and more people are coming to appreciate the gig economy. According to their website, more than 90% of Americans are looking into independent contractor or freelancer work. Additionally, almost 50% of the surveyed millennials said they'd consider using online platforms to find work. And this is where apps for odd jobs would come in.
Different people can take odd jobs, whether you're a stay-at-home parent, a retiree, a college student, or even a differently-abled individual. You could even have a day job and maintain odd jobs in your spare time. You could be in between jobs and hold a could of side gigs to keep yourself afloat.
The wonderful thing about odd jobs is that you can clock in whenever you like. You can create a working schedule that fits your lifestyle, and work as much or as little as you prefer.
This post contains affiliate links. I may earn a small commission for any purchases made through these links at no extra cost to you.
---
Genius Apps for Odd Jobs: Find Work From Your Smartphone
If you're looking for the best apps for odd jobs so you can start working and earning, I've rounded them up below.
1. Postmates
Postmates is a delivery platform that hires delivery drivers to bring food, drinks, and groceries to its clients. The company has partnered with 600,000 merchants and has a team of over 500,000 fleet members/ drivers, serving all 50 states of the US.
As a courier for Postmates, your job is to pick up an order from a restaurant or store and then deliver it to the client's address. All of the details can be found on the Postmate's easy-to-use app, including how much you earn for each delivery.
Income potential
Your income depends on a few things, such as the number of orders, the distance from pick to drop-off point, and the amount of time you spent waiting.
According to Glassdoor, couriers at Postmates make an average of $12-$13 per hour and can go up to $20/hour. You also get to keep all of your tips.
How to join
You can join Postmates as long as you reside in the US or Mexico, you are at least 18 years old, own a smartphone, and passes a background check.
You can sign up online through their website, verify your identity, and activate the background check. After doing all this, you should be good to start working for Postmates.
Postmates do not have vehicular requirements. You can deliver using your scooter, car, bike, or even do it on foot.
What I like
Work in your own schedule and pick gigs that are most convenient or near you
Sign up process is a breeze
You can increase your earning with tips
What I don't like
Demand is not the same every day. There are some slow days.
You shoulder vehicle-related expenses
For more information about Postmates, I recommend reading our detailed Postmates Review to see if Postmates is for you!
Easiest Ways to Make Money Online
---
2. Swagbucks
Swagbucks offers a variety of ways to help you make money. You can answer surveys, watch videos for money, play games, surf the web, and more. It doesn't require much effort to make money on Swagbucks because you'd basically be doing the things that you already do.
Swagbucks is now a very popular platform and has paid over $434,000,000 in rewards to its members. The points you accumulate on Swagbucks can be deposited into your PayPal account (minimum of $25), or have them converted into free Amazon gift cards.
Income potential
How much you earn from Swagbucks depends on how much work you put in. For instance, a man named Ben Sage said he makes around $100 a week on Swagbucks. It's not much, but for the little work you put in, Swagbucks proves to be a productive way to pass the time.
How to join
Swagbucks is free to join as long as you are at least 13 years old and live in the US, Canada, France, Australia, Spain, Ireland, and the UK. You also need a PayPal account to cash in your points. You can start earning money from Swagbucks as soon as you get in and start earning points.
What I like
It's a simple and easy to way to earn money doing things you already do every day
Sign up is free and straightforward
There are plenty of ways to earn money on the platform
Swagbucks offers a

$5 Welcome Bonus

!
What I don't like
It takes around 1-2 weeks to process your rewards
Low-income potential
---
3. Instacart
Instacart is, in my opinion, one of the best apps to find odd jobs using your car. It is a grocery shopping and delivery services company where you can work as a shopper.
You can either work as a full-service shopper wherein you pick up the items from the store and deliver them to the client's address. Or, as a part-time in-store shopper, you will pick up the items on the client's grocery list and have the customer pick them up from the store. Whichever job you choose, Instacart offers a flexible way to earn an income on your own schedule.
The company operates in over 5,500 cities in the US and Canada
Income potential
If you want to work as an in-store shopper, your hourly wage will depend mostly on your location. However, as a full-service shopper, you can make between $7-$10 per delivery, plus 100% of the tips. According to this article on Huffpost, some people can make $25 per hour on busy days. Meanwhile, Sarah Hlad says she's made $3,000 in income since joining the platform in April 2020.
How to join
If you're interested in joining Instacart as a full-service shopper, you need to be at least 18 years old and eligible to work in your country. You also need a checking or savings account, a smartphone, a car, and insulated bags.
What I like
Set your own schedule and work as much or as little as you prefer
You can get started easily and quickly
What I don't like
Wear and tear on your vehicle for doing deliveries
Income can be inconsistent
Related Posts:
---
4. TaskRabbit
TaskRabbit is a gig site that connects workers, called Taskers, to people needing to have some work done, so it's only right to include it on this list for apps to do odd jobs.
The range of tasks can vary wildly, from running errands, buying groceries or prescription meds, house cleaning, TV mounting, installing the faucet, lifting heavy items, home improvement, and more. So if you're pretty handy around the house and have lots of free time, TaskRabbit is an excellent platform for you.
TaskRabbit is currently available in several states in the US, as well as in the UK, Germany, France, Spain, and Canada.
Income potential
TaskRabbit offers excellent earning potential. You can charge per hour, depending on the task. For instance, running errands can earn you $35 per hour, assembling furniture costs $70 an hour and cleaning homes pay $50 an hour.
According to this article on the Penny Hoarder, top contractors can make around $2,000 per week. You get to keep all of the tips, but TaskRabbit takes 20% off your earnings.
How to join
To become a Tasker, you need to be at least 18 years old and own a smartphone and a valid credit card. You also need to have a checking account to receive your earnings. TaskRabbit also performs background and ID checks which you need to pay a non-refundable fee of $25.
What I like
It is easy to join TaskRabbit and has minimal requirements
You can offer a menu of services to clients
There's no limit of how much you can earn
What I don't like
TaskRabbit takes a commission from your earnings
There are lots of competition
Some taskers say TaskRabbit lacks support towards its workers
---
5. Amazon Mechanical Turk
Mechanical Turk or MTurk is an Amazon-owned microsite platform. So, if you're wondering, "is there an app for odd jobs that you can do virtually?" Yes, there is and mTurk is one of then.
This platform hires people, also called Turkers, to perform jobs that computers cannot. These tasks, called Human Intelligence Tasks or HITs include Amazon data entry jobs, transcription jobs for beginners, some writing, categorization, and more.
Each task comes with a price and a deadline and you can grab work from the platform whenever you like. You can redeem your earnings to your bank account or convert them into gift cards.
Income potential
MTurk explicitly indicates how much you can earn from each task so you can decide whether it is worth taking or not. Most of these are very simple, no-brainer tasks that pay pennies to a few dollars. You need to work on the mundane tasks first to unlock higher-paying HITs. If you are hardworking, you can earn as much as $150-$300 per week, just like this guy named Mike Naab.
How to join
Amazon MTurk requires very little from its aspiring workers. You just need to be at least 18 years old and own an internet-abled device. You can head over to MTurk's independent page and sign up. If your application is approved, your account will be activated in 48 hours.
What I like
MTurk has a very low barrier to entry
There are lots of jobs available every day
Most tasks are easy and straightforward
What I don't like
Low pay rate
You have to work on low-paying tasks first and obtain the required number of HITs before you can work on higher-paying ones
---
6. Handy
If you have a knack for plumbing and electrical work, then Handy is one of the best apps for local odd jobs. Handy connects local electricians, plumbers, cleaners, and other gig workers to potential employers.
Handy prides itself on screening and hiring high-quality handymen into their side gig app or platform. This platform is also currently available in several cities in the US, UK, and Canada.
Income potential
Since Handy requires previous paid experience from its pool of contractors, the site promises lucrative income. According to them, their cleaners can make $22 per hour, handymen earn $45 per hour and lawn care professionals make $62 per hour. Additionally, Handy claims that its top professionals are able to make $1,000 per week.
How to join
Handy has three basic requirements: you must be eligible to work in your country, you have excellent customer service skills, and you have previous experience in your trade. You can sign up on their website as a professional as well as track your application status.
What I like
Handy offers lucrative income to its professional contractors
What I don't like
You need to pay for the background check
You are penalized for showing up late or canceling a job
---
7. Fancy Hands
Fancy Hands is a platform that offers virtual assistance services. Clients need all sorts of things done virtually for them, so they turn to an app to hire for odd jobs, just like Fancy Hands.
There are lots of jobs you can take at Fancy Hands, including making a reservation at a restaurant, booking flights, cleaning up inboxes, making calls, setting up appointments, some translation, writing, and transcription.
In short, if you're quite handy with administrative tasks, extremely detail-oriented and computer savvy, then Fancy Hands is worth giving a shot.
Income potential
Easy tasks at Fancy Hands typically start at $3 per hour, depending on the complexity and time from and it can go up from there. The good thing about Fancy Hands is that it offers room for growth. If you put up consistent high-quality work, you can get promoted as manager and handle other virtual assistants. Fancy Hands pay once a week via Dwolla.
How to join
Sign up with Fancy Hands and pass a test that assesses your ability to research on the internet as we all as your grammar skills. It's worth noting that only US residents can apply and work at Fancy Hands.
What I like
You can work any time you like, as much or as little as you desire
You get to choose which jobs you want to take
Possibility to move up in ranks
What I don't like
---
8. Fiverr
Fiverr is a micro-tasking platform that allows you to sell your services as a freelancer or independent contractor. It's named Fiverr because each task costs five dollars. Nowadays though, you can earn much more than five bucks.
Fiverr takes in all sorts of skilled or unskilled workers. Some of the services that you can offer can be web development, graphic design, content creation, data entry. etc.
Income potential
Each service on Fiverr costs a minimum of five dollars. How much you can make on the platform depends on the services you offer and their demand for them. According to this article on Forbes, some of the top Fiverr contractors can earn at least $10,000 a month.
It's worth noting though that Fiverr removes 20% from your earnings as their commission. You are paid directly to your PayPal account once a gig is accepted and paid by the client.
How to join
You can join Fiverr by applying directly to its website. You need to sign up and activate your account. Once you're in, you can already start getting gigs on Fiverr.
You also need to focus on getting to Level One when you're getting started. With that said, you need to be active for at least 60 days, complete a minimum of 10 gigs or orders, earn at least $400, and maintain a rating of 4.8 or higher.
What I like
It is easy and straightforward to join Fiverr
Flexible work schedule
You don't need to bid for projects; Fiverr sends them to you
What I don't like:
Fiver takes a 20% cut from your income
You cannot bring a client "outside" of Fiverr
It has become quite saturated by contractors
---
9. Zaarly
Zaarly is an app and website dedicated to home service professionals. It connects small business owners in the home improvement industry with clients. Whether you're a landscaping artist, a plumber, electrician, or pest control expert, Zaarly is particularly an incredible app for odd jobs around the house.
Zaarly currently onboards home service professionals via invitation only. It also screens candidates to get only professional and experienced ones. The upside of joining Zaarly is that you can set your own rates.
Income potential
The exact income you can make on Zaarly isn't disclosed and it can vary depending on your skill and location. Zaarly takes a 10% commission from your income.
How to join:
Zaarly is currently on an invite-only basis. Once you're invited to join Zaarly, you will go through a strict vetting process that involves background checks, reference checks, and interviews. You will also be trained and coached by Zaarly in your first 30 days.
What I like
Zaarly acts as business networking directory that matches you to potential clients
Zaarly doesn't just hire, but also carefully filters their applicants. This gives you the opportunity to set competitive rates for your services.
What I don't like
Zaarly has a strict vetting process and not every applicant will make the cut
Zaarly imposes a $100-penalty if you don't show up on the assigned gig
---
10. GigWalk
GigWalk is an app that pays you to do "mystery shopping" for brands and retailers. Most of the tasks involve getting prices and photos of products from stores.
All that you have to sign in to the app, find gigs, perform the tasks, submit geo-tagged photos, and then get paid. Some of these tasks are simple enough that can be completed in five minutes, while others are more complex (and they tend to pay more)! Joining GigWalk is a nice way to earn some extra income in your spare time, especially if you live in a big city.
Income potential
According to GigWalk's website, you can earn between $3-$100 for each gig, depending on its complexity.
You can maximize your earning potential by ensuring high-quality work. Customers who see you doing your job efficiently and properly may invite you to join their private team of GigWalkers where you can have access to high-paying gigs.
How to join
First, you need to download this side gig app and create an account. You also need to link your PayPal account to receive your payments. You can then start scouring for possible gigs around your area. The payments are processed after 14 days of completing your gigs.
What I like
Joining GigWalk through the app is quick and easy
You can choose the gigs you like
Most gigs are really easy to do
What I don't like
Only currently available in select cities in the US
Processing of payments can take days
---
11. Field Agent
Field Agent is another one of the legit apps for odd jobs where you can get paid to do mystery shopping tasks, such as checking out prices or taking photos of products in local businesses.
This app offers a great way to make money from your phone and at your most convenient times. This platform is currently available in the US, Mexico, Romania, Canada, Australia, and South Africa. There are over 1.4 million active Field Agents in the US alone.
Income potential
The pay rate at Field Agent varies per task, but most of them hover between $3 and $15 per task. This may not seem much, but most jobs don't require much effort and only takes a few minutes to complete. Your job is assessed within a few hours or days after submission, and you will get paid when you reached the minimum threshold of $5. Most payments are processed in 48 hours.
How to join
You can download the app for free on your smartphone. Create an account and fill up some personal information. You also need to pass a screening test to ensure that you can follow instructions. Once that's done, you can start taking jobs.
What I like
You can take jobs whenever you're in the city as you're already there anyway
It gives you quick and easy access to odd jobs you can do at your own time
What I don't like
Jobs are not always available
Some tasks are time-consuming and you don't get compensated fairly for the time you put in.
---
12. Easy Shift
Just like Field Agent and GigWalk, Easy Shift is another one of the fantastic apps for odd jobs that are mystery shopping in nature. With Easy Shift, your main tasks revolve around checking out a store or establishment to compare prices or learn more about their deals.
You might also need to head over to the restaurant, take a photo of their menu and order your meal (you're basically getting paid to eat!)
EasyShift is currently available in the US and the UK.
Income potential
Pay rates for each shift vary, but most of them are between $4 and $20. The good thing about Easy Shift is that the app shows how much you'll make for each shift and the job's distance from your location, giving you the opportunity to decide whether it is worth taking or not.
You may also reserve shifts for 12 or 24 hours if you wish to do the job at a later time. Your work is processed in 48 hours, after which, you will get paid to your PayPal account.
How to join
Simply download the app on your smartphone (please note that it doesn't work on a tablet), create a profile, and confirm via your phone number. After successfully registering, you can start looking for shifts within your area.
What I like
You can preview the details of the task on the app before accepting
Earn points for every task you complete. You move up in rankings and unlock higher-paying gigs as you collect more points
It's a great way to go out and about in the city and get paid to do simple chores
What I don't like
There are not many jobs to do especially if you live in a small town
---
13. SolidGigs
Often dubbed as one of the best apps for finding odd jobs, SolidGigs specifically caters to online freelancers. But instead of just listing all the freelancing jobs on the website, SolidGigs sends them to your inbox.
But what makes SolidGigs one of the best apps to find odd jobs is that they choose the jobs they send your way, making sure that those would be the ones you'd be more interested in. So if you're a graphic designer, you would only receive graphic design job alerts. If you're interested in finding odd jobs in writing or transcription, you will only receive job listings that
This means that with SolidGigs, you won't have to spend hours scouring through the web searching for jobs. Instead, you get a list of handpicked listings to make job searching easy. And once a week, SolidGigs sends you their top 1% handpicked jobs with your skills, interests, and preferences in mind.
Income Potential
Since SolidGigs is more like an aggregator for freelance jobs, the income potential is purely up to you. Just take a look at the list of job vacancies SolidGigs sends you, apply for those you are interested in, and get to work.
How to Join
Simply sign up on SolidGigs and provide your information. You will also be asked to indicate your job preferences so that the site can tailor its newsletters for you. For the first month, you will be billed $2. And if you choose to continue using the service, you pay $19 for the succeeding months.
What I Like
It handpicks job alerts so it saves you time looking through listings
The site offers free resources from popular freelancing experts so you can nurture your business better
Free trial of only $2 for the first 30 days
SolidGigs does not take a commission from your earnings
What I Don't Like
You have to pay $19 to use the service
---
14. Rover
Although most of us were cooped up in our homes during the peak of the pandemic, the availability of vaccines has made it possible for many people to return to work or go on trips. This means that pet-sitters are going to be back in demand, so a job that would definitely bring in some money. And if you want apps for local jobs in the pet-sitting market, then Rover is a must-have.
Rover is probably one of the best apps for finding odd jobs among animal lovers. Rover provides pet-sitting services: walking, sitting, boarding, grooming, and more, and it hires pet lovers to take care of its clients' pets. You may opt to work full-time or part-time. And since pet-sitting does not require a specific degree, training or certification, it's also one of the easiest jobs you can get into.
Income Potential
Working a pet-sitter on Rover can give you a nice steady stream of income. According to its website, dog walkers make around $1,000 a month. If you work more hours per week or take two or more dogs for a walk at the same time, your income increases. There's also a different rate for boarding and grooming. It's quite common to hear people making at least $3,000 a month working as full-time dog walkers.
How to Join
You need to be at least 18 years old to join Rover and pass the background check. Once you're accepted, you can create a pet-sitter profile on Rover, indicate your rates and availability. Clients who are interested in hiring your services will get in touch with you through the platform.
What I Like
You get to work at your own schedule and care for as many pets as you can manage
It is a low-stress, low-barrier entry job
You can make a decent income working full time and offering several pet services
What I Don't Like
Rover takes at least 20% off your income
---
15. Sweatcoin
Is there an app for odd jobs that do not involve working? Yes. Instead of working per se, you'd be working out. Sweatcoin, an app that pays you to work out, measures your steps, and rewards you for them. So, if you want to find odd jobs in your area, you can just turn the app on and start walking. You don't even have to think of it as working — you're just keeping yourself fit and healthy!
What you need to do is activate your app when you're going out for a walk whenever you need to go somewhere. The app detects your location and the distance you traveled by foot. You will get .95 sweatcoins for every 1000 steps you take.
The sweatcoins you accumulate can be as good as cash since you can use them to purchase things at the Sweatcoin store. Depending on how many coins you have, you can buy clothing, fitness equipment, Amazon credit, PayPal cash to big-ticket items like high-end smartphones and television. It's easily one of the best apps for odd jobs because walking doesn't feel like working at all!
Income Potential
Your sweatcoins earnings depend on how often you walk outside. The app tracks your steps, so the longer your walks are, the more coins you get. However, keep in mind that there's a cap to how much Sweatcoins you earn depending on your level of membership.
How to Join
It's so easy to join Sweatcoins. First, download the app to your phone. Activate the app when you start walking and the app would track your steps in the background. Sweatcoins will reward you with coins based on the number of steps you take.
What I Like
It's a fun and healthy way to make digital cash
The app is free to download and use (for basic members)
You can also make money by referring friends
What I Don't Like
The app can be battery-consuming
You have to upgrade to a paid membership to maximize your earning potential
The app does not track steps indoors or when you're walking on a treadmill
Super low income potential. If you are looking to make money, this is not the app for you. We only recommend it if you constantly walk outside and you want to earn some cash from doing something you already do.
Related:
Best Work-at-Home Jobs that Provide Equipment
---
Apps for Odd Jobs: Start Making Money In Your Spare Time Now
Sure, these apps for odd jobs may not offer the best pay rates and may not allow you to replace your full-time job. However, they are are still some of the best ways to make an extra income.
The best thing about working odd jobs is that you can control your schedule and how much work you want to put in. Plus, most of these jobs are quite easy and quick to do!
So if you're looking to cash in on these apps to find odd jobs, it's a great idea to start assessing your skills and strengths to determine the best platform for you.
Good luck!
Have you tried any of these fantastic apps for odd jobs? Let's connect on the comments.