Cash App is a peer-to-peer financial services app that allows you to send and receive money, invest in stocks, and trade Bitcoin. But is this everything you'd ever want in a financial app? Let's check out the Cash App reviews.
Cash App claims to make it easier for people to send and receive money, bank, and invest.
But what is Cash App, and is it as good as it claims? Is it legit and safe? Read the entirety of this Cash App review to see for yourself.
Source: Cash App
This post contains affiliate links. I may earn a commission at NO extra cost to you for your purchases made through these links. Disclosure.
What is Cash App?
Cash App is a mobile app created by Square Inc., a financial services company. It is a popular application with over 36 million users, according to the Business of Apps.
This peer-to-peer financial services app allows you to seamlessly send and receive money with friends, family, and other people you trust.
And while Cash App is not a bank, it has a couple of banking services such as the ability to transfer money to and from your bank account, direct deposit your salary into Cash App, and even receive your unemployment benefits, tax refunds, and government stimulus payouts.
There's a lot of things that you can do with the Cash App, so much so that you won't need to carry physical cash. As long as you have Cash App on your smartphone and it has enough funds in it, then you can carry on with your usual financial activities seamlessly.
Source: Cash App
This post contains affiliate links. I may earn a small commission at NO extra cost to you for purchases made through these links. Disclosure.
How Does Cash App Work?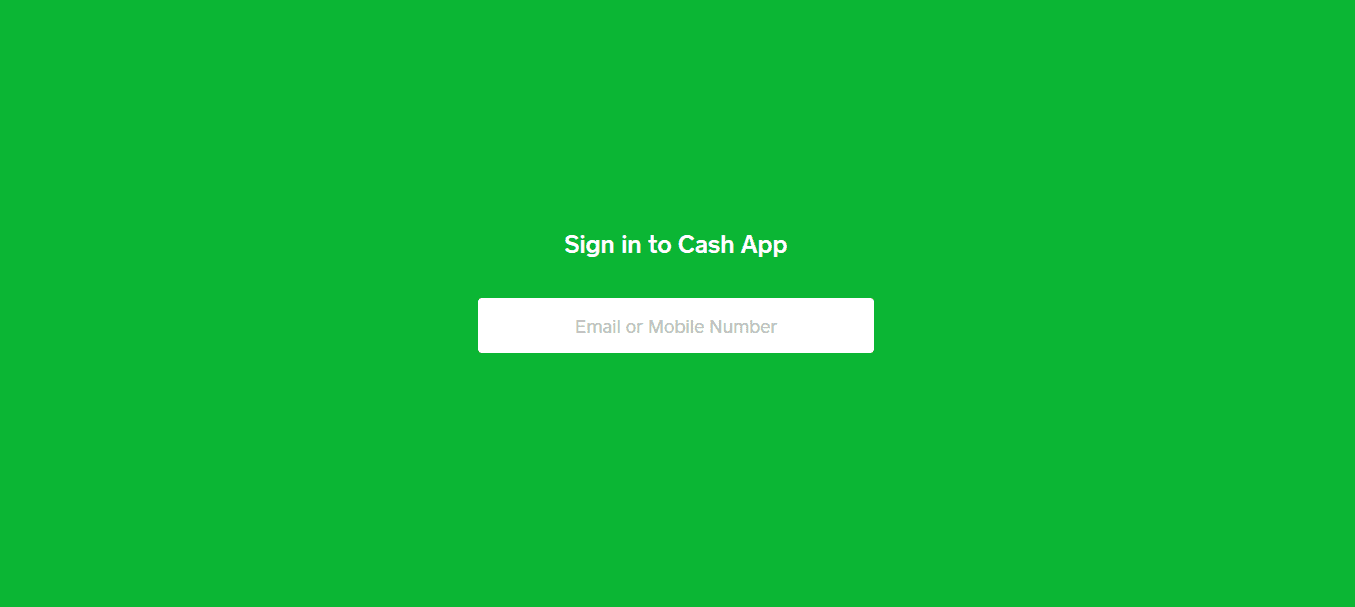 If you're a first-time Cash App user, then you'd want to know how Cash App works, inside out. First, you have to set up your Cash App account:
Sign up process
Download Cash App. The app is free to download from both Google Play Store and Apple App Store. Install into your device.
Don't forget to enter the Cash app code GJGNZHP when you sign up to get $5 free.
2. Provide your email and contact number. Cash App will send a code to verify your account.
3. Provide your bank information. You can link your bank account or credit card.
4. Nominate a $Cashtag. This is an identifier that's unique to you. It is also easier to have someone pay you through your $Cashtag.
5. Start using Cash App. Now you can start sending and receiving funds with Cash App, as well as do direct deposits of your paycheck, invest in stocks, and trade Bitcoin.
---
Easiest Ways to Make Money Online
Sending and Receiving Funds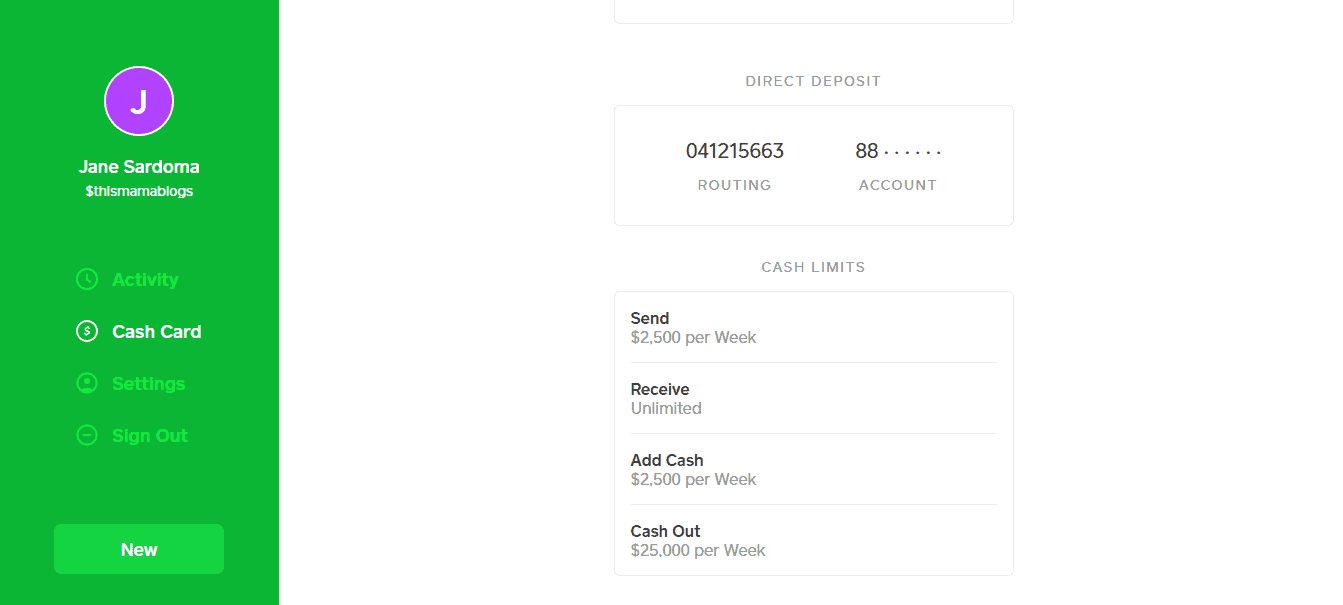 As a peer-to-peer payment service, Cash App is most popular for its ability to send and receive funds.
To send money, all you need is the recipient's Cash App account information, such as his or her $Cashtag, email address, or contact number. Indicate the amount you want to send and the purpose of the payment, and click "Pay."The recipient should receive the money instantly with only a few taps.
The funds you send can come from three sources: your Cash App balance, bank account, or credit card. Transferring money from your Cash App or bank account is free, but there's a 3% fee if it comes from your credit card.
Receiving money through Cash App is also just as easy. Simply provide your Cash App information to the sender, and he or she should be able to send money right away. Alternatively, you can create a payment request on the app, indicate the amount, and attach a note on the purpose of the payment. You will receive Cash App payments on the app instantly.
Banking
One of the best ways to maximize Cash App is to link it with your bank account. This allows you to fund your Cash App account from your bank, as well as withdraw your Cash App funds towards the same account.
To do all these, you need the Cash App card, a customizable Visa debit card that you can use for everyday purchases. You can also link the cash card to your Google Pay or Apple Pay account.
Additionally, you can save money using the card through the "Cash Boost." By activating the cash boost, you get instant discounts from your favorite merchants. For instance, you might get a 15% discount at Walmart as long as you meet the spending restrictions. Tomorrow, you could get a 10% discount from Doordash, allowing you to save $5 on your order.
You can only use one cash boost at a time, but you can swap them up anytime you want. The instant discounts you get from cash boosts allow you to pocket some money back here and there, and they do add up over time.
You can order the custom physical debit card straight from the app. It is only available to users who are at least 18 years old. The card should arrive about a week or so after requesting it.
What can you do with the Cash card:
Withdraw money from ATMs
Pay online and in store purchases
Access your Cash App account statements
Get cashback from stores when you use it as a debit card
Receive merchant refunds
Temporarily disable the card in case you lose it
Investing
If you want to get your feet wet in the world investing, but don't want to shell out a huge amount of money, then consider investing with Cash App. Stock trading with Cash App begins with as little as $1. Stock purchases can be fractional, which means, you can start low and slow if desired. The app also lets you track stock prices in real-time so you know how your investment portfolio is performing.
Note: these services are being provided by Cash App Investing LLC, and it is not FDIC insured. But Cash App Investing LLC is a member of SIPC, a non-profit organization that protects investors should something happen to Cash App. Always keep in mind that investing involves risk, so always weigh that in when making financial decisions.
Trading Bitcoin
Other users don't just use the app to send and receive money, but also to trade Cryptocurrency, Bitcoin in particular. Did you know that Bitcoin trading brought over $5.9 billion in revenue for Cash App in 2020?
If you think buying and selling Bitcoin is a daunting process, well Cash App makes it easier for you. You can buy, sell and hold Bitcoin all inside the app. To purchase Bitcoin, simply click "Buy BTC," input the amount and confirm. You may also send Bitcoin to another external waller with just a few taps.
Just remember that you need enough funds in your Cash App balance or linked bank account to trade Bitcoin.
Related Posts:
---
The Cost of Using Cash App
While you can transfer and send money to other Cash App users, using other features can cost you money. Here are the fees you need to keep in mind when using Cash App:
Sending money between users is real-time, while standard money transfers to a linked bank account are completed in 1-3 business days. If you need the funds in your bank account instantly, you pay 1.5% of the transfer amount. You may also opt to transfer money to your credit card, but pay a 3% convenience fee.
Ordering a cash card is free, plus you don't have to pay any monthly fees.
Withdrawing money from your cash card through an ATM costs $2. But, if you instant deposit your salary of at least $300 USD, then Cash App will refund you the ATM fees within 31 days.
Sending bitcoin to another Cash App user is free.
Trading stocks on Cash App is free, but you may have to pay regulatory and government fees.
---
Cash App Security: How Safe Is It?
Source: Cash App
According to its website, Cash App is a safe platform to transfer and send money. You can also safely use the cash card for both in-person and online purchases.
Cash App's security protection includes security locks on your phone, PCI-DSS certification, the ability to disable your cash card should it get stolen or you lose it, alert notifications for any usage within your account, and fraud protection.
However, it should be noted that some people have been using Cash App to scam people. You can avoid these by checking your cash card transactions regularly and activating all levels of protection. If you think you are a victim of a scam, make sure to contact customer support right away.
Reviews From Users
Cash App has risen in popularity among many people, thanks to its simple, easy-to-use system. It has over 2 million ratings on the App Store, with 4.7 stars out of 5. It also has a 4.6 out of 5 rating on Google Play. But if you look at the reviews closely, it's a mix of good and bad feedback from users.
Source: App Store
Reviews on TrustPilot are terrible. It only has a 1.2-star rating out of 5. The reviews pointed out poor customer service, lost funds, and refund issues.
Source: Trustpilot
Cash App Pros and Cons
PROS
It is easy to receive and send money to Cash App users.
It can be used to receive direct deposits of your paycheck.
You get a free debit card which you can use for daily purchases.
It allows you to invest in stocks and trade BitCoin.
CONS
It is not FDIC insured, which means your money is not guaranteed should something happen to the company.
The app is only available in the US and the UK (features are limited for UK users).
It has spending limits if your account is not fully verified.
Limited stocks to choose from.
Your money doesn't earn interest.
---
Cash App Frequently Asked Questions (FAQs)
Can the Cash App be trusted?
Cash App was created under a reputable finance technology company, Square. While it has numerous levels of protection, it is still best to take caution, especially because it is not insured by the FDIC.
Can I get scammed by giving someone my Cash App?
There have been several reports of scams involving Cash App. Scammers may pretend to be support agents who are enthusiastic about helping you but are only after your personal and financial information. Always be careful when using any financial tool, and only do money transfer with people you trust.
Is Cash App good for direct deposit?
Yes. One of Cash App's unique features is that it can act as a routing bank that you can use to receive tax refunds and paychecks, making your money available to you two days earlier.
What are the benefits of a Cash App card?
The cash card serves multiple functions. With the app, you can send funds to your cash card from your bank account and use that money for everyday purchases.
You may also withdraw your Cash App balance through the cash card in ATMs. You are also given a cash boost or discount from participating businesses when you pay with a cash card.
Will Cash App refund money if scammed?
Cash App tries its best to protect users from scammers. They monitor your transactions and cancel payments that seem to be a fraud. The money will be returned to your same account in 1-3 business days. You may also try to get a refund or start a dispute within the app to get your money back. However, Cash App recommends that you only send money to people you trust to avoid getting scammed.
The Verdict: Should You Use Cash App?
Now that I have come to the end of this review, I could say that Cash App is a great peer-to-peer payment service. It is easy to use, convenient, and the fees are competitive when compared to its rivals like Venmo and Zelle. It also has the added feature of investing and crypto trading.
But Cash App is not insured with the FDIC, so I don't think keeping a large chunk of money in your account is a good idea. As Cash App is not a bank, it doesn't earn interest there. Plus, it's at risk if something happens to the company. You might just want to fund it up with some cash, enough for what you need to pay for daily expenses or when you're splitting bills with other people. But other than that, you should keep your money in a safer place.