The smartphone has become an important tool in various aspects of our lives. And it doesn't fail when it comes to fun. But did you know that you can win cash for playing fun games on your phone? Here are my top picks for the best apps to win real money!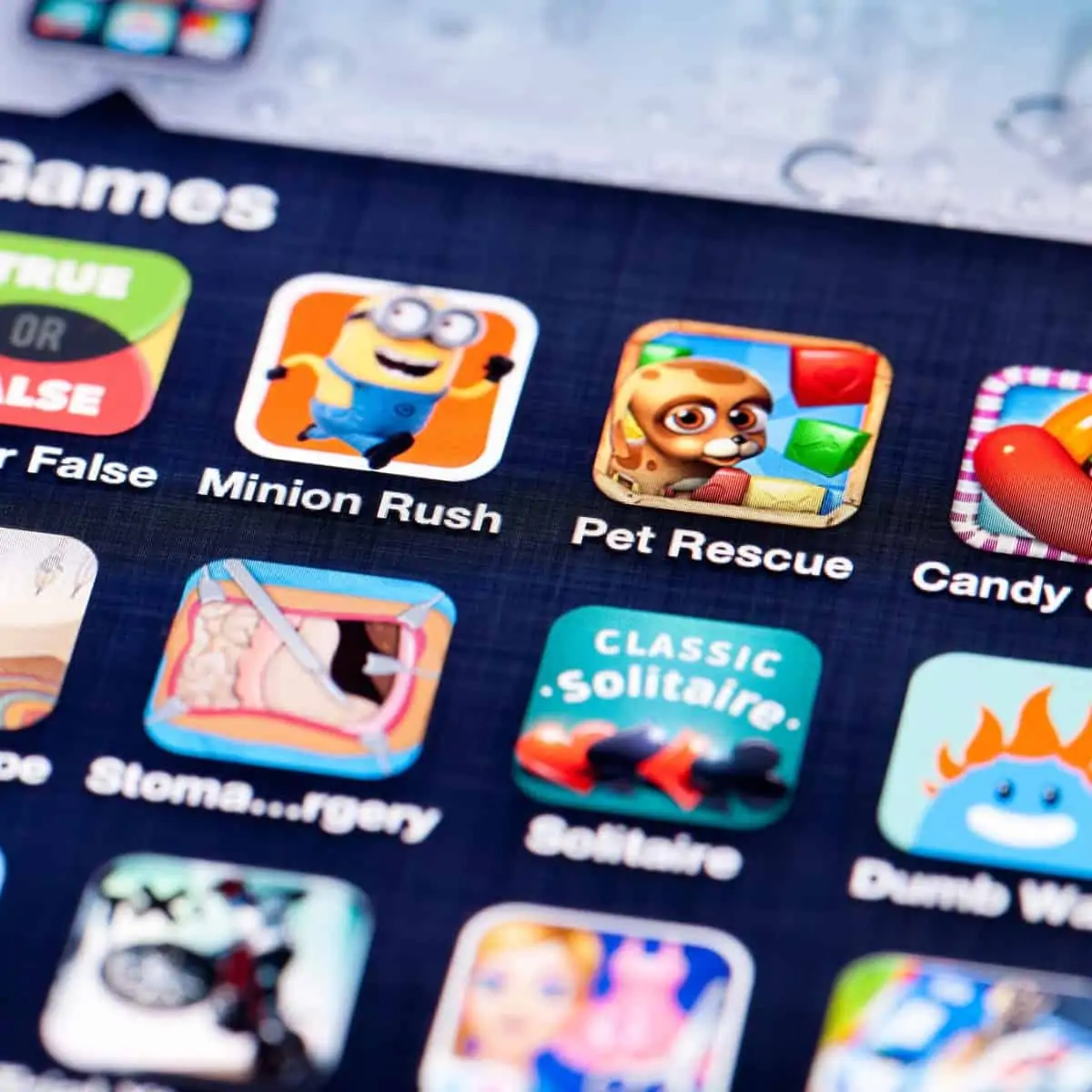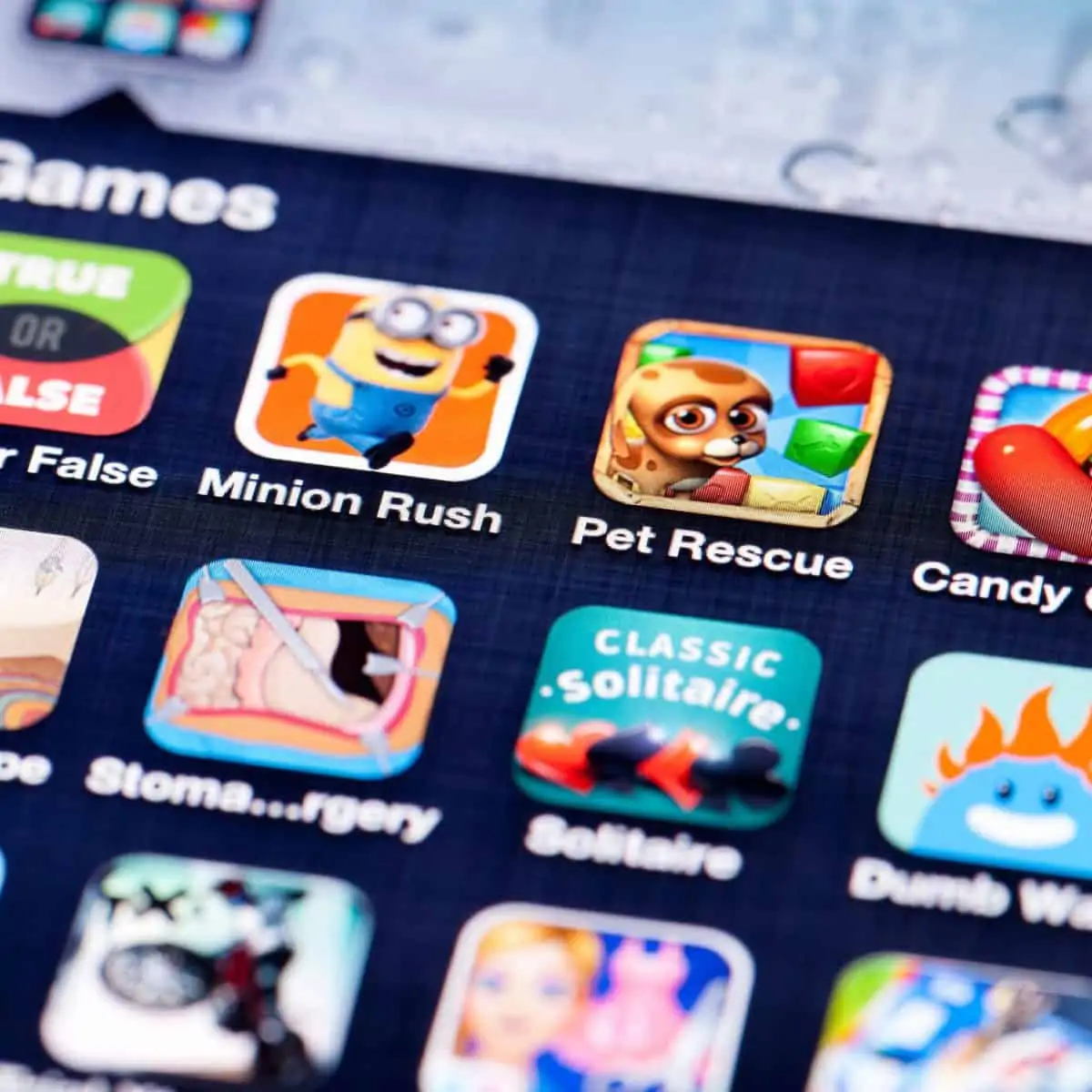 ---
I love discovering new ways to make money. It has become my mission here at This Mama Blogs to help you find legitimate money-making ideas that work for you. If you're looking for an easy way to make money while having fun using your smartphone, then this post might be for you!
I am talking about game apps where you can win money. Think of virtual casinos, scratch-off games, and other fun games like Solitaire that you can play from your smartphone, and where you can win prizes as well.
I've even tried some of these money-making apps because, well, they're a fun way to pass the time, and you get to win real money as well.
20+ Best Apps To Win Real Money
There's a massive selection of games apps that allow you to win money, from cards, live trivia games, arcade games, and more. I've curated the 25 best game apps that give you cash rewards.
1. Mistplay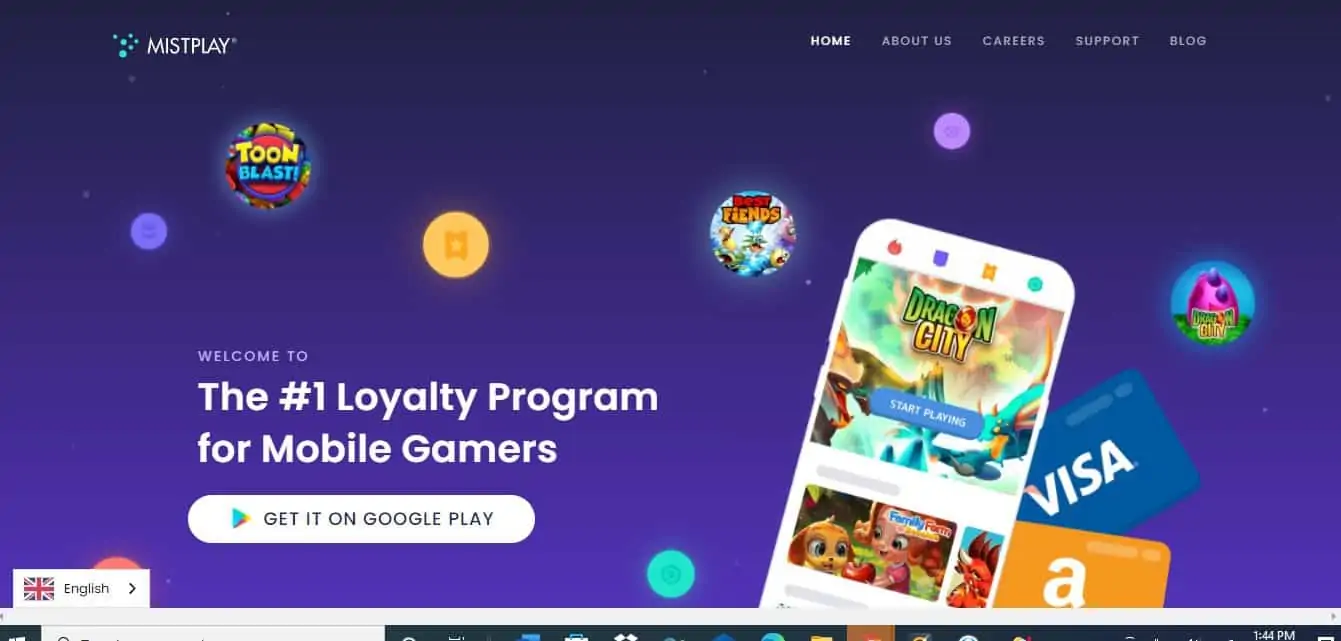 One of the most popular game apps to obtain free gift cards is Mistplay. Whether you're an avid or an occasional gamer, you can always come to Mistplay to discover and play new games.
The platform is a loyalty program for gamers. Mistplay has what is called the "Mixlist" or your very own game library where new games are curated based on your tastes and preferences.
With Mistplay, you get to discover new games. The more time you spend playing games, the more points you collect. You'll also earn extra points for accomplishing specific tasks like inviting your friends or testing games. These points can be converted into VISA or PayPal gift cards as well as Steam credits.
As of the moment, Mistplay says it has awarded over $19 million in rewards. However, it is only available to Android users, so if you're interested, you can head over to Google Play Store now and download it.
---
2. Bananatic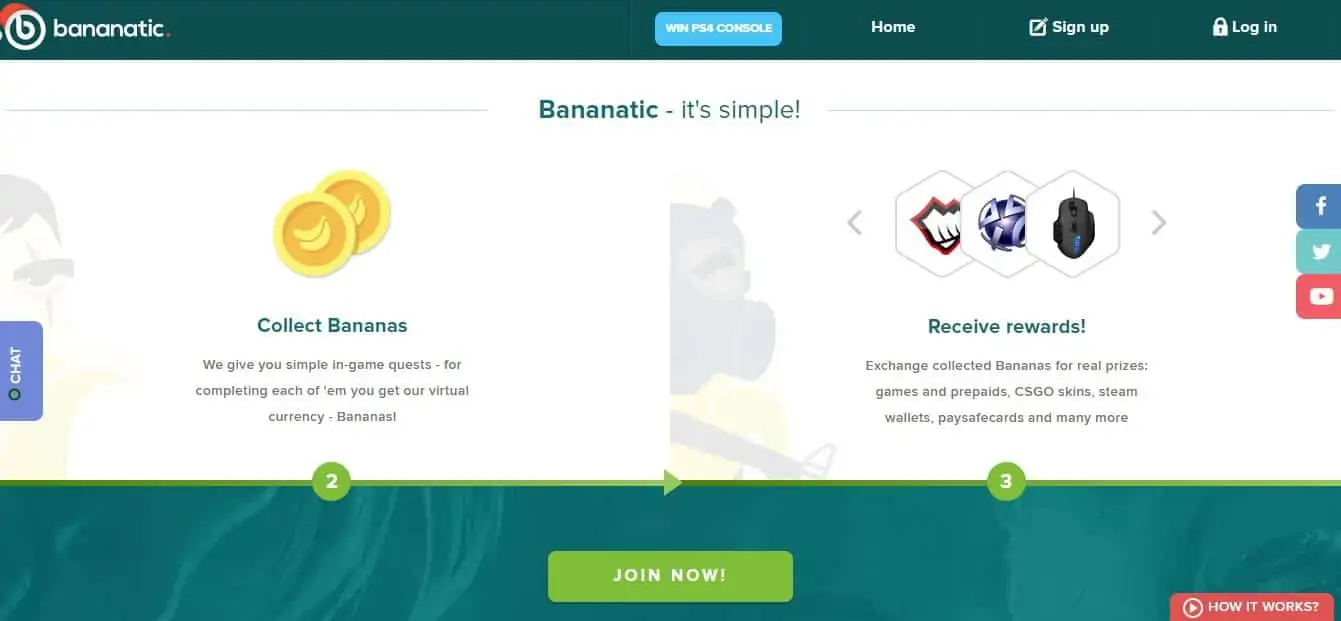 Bananatic is a gaming platform almost similar to Misplay in that it provides you access to free games that allow you to win real cash.
Game creators and developers also go to Bananatic to introduce their games to gamers, have them play those games, and then obtain valuable feedback. You, as a gamer, on the other hand, get to earn money.
So how does Bananatic reward you? Just sign up and start playing games. You'll start earning Bananas, the site's virtual currency. Each game has its corresponding rewards, and you need to complete specific levels or quests to obtain more Bananas.
Just so you know, you can get more of the game's virtual currency by accomplishing other tasks like watching videos, writing an article, creating a video, and completing deals. So if you want to maximize your rewards, you can do these too.
Bananatic pays you in a number of ways. First, you can win games currency which you can use for in-app purchases. You may also opt to exchange your Bananas with Steam wallet codes, Amazon gift cards, and PayPal cash.
---
3. Gamehag
Gamehag is a site where you get to win real prizes for playing free games online. This app contains a massive collection of games, from MMOs, RPGs to puzzles and arcade games. No matter what mobile games you like, you'll likely find something to like on Gamehag.
But Gamehag is more than just a free mobile games app. It also gives you real-world rewards for being an active gamer and member of the Gamehag community.
To win real cash prizes and earn free gift cards, you just have to keep playing games on Gamehag. You'll collect rewards called Soul Gems as you play more and more. You also earn more Soul Gems for inviting friends, completing missions, and engaging with other gamers.
You get to exchange these rewards into game keys, gaming licenses, gaming gear, and gift cards to Steam and Twitch. So instead of financing your gaming hobby from your own pocket, you can use these prizes instead.
Gamehag is available on both Apple App Store and Google Play Store.
Related:
---
4. Lucktastic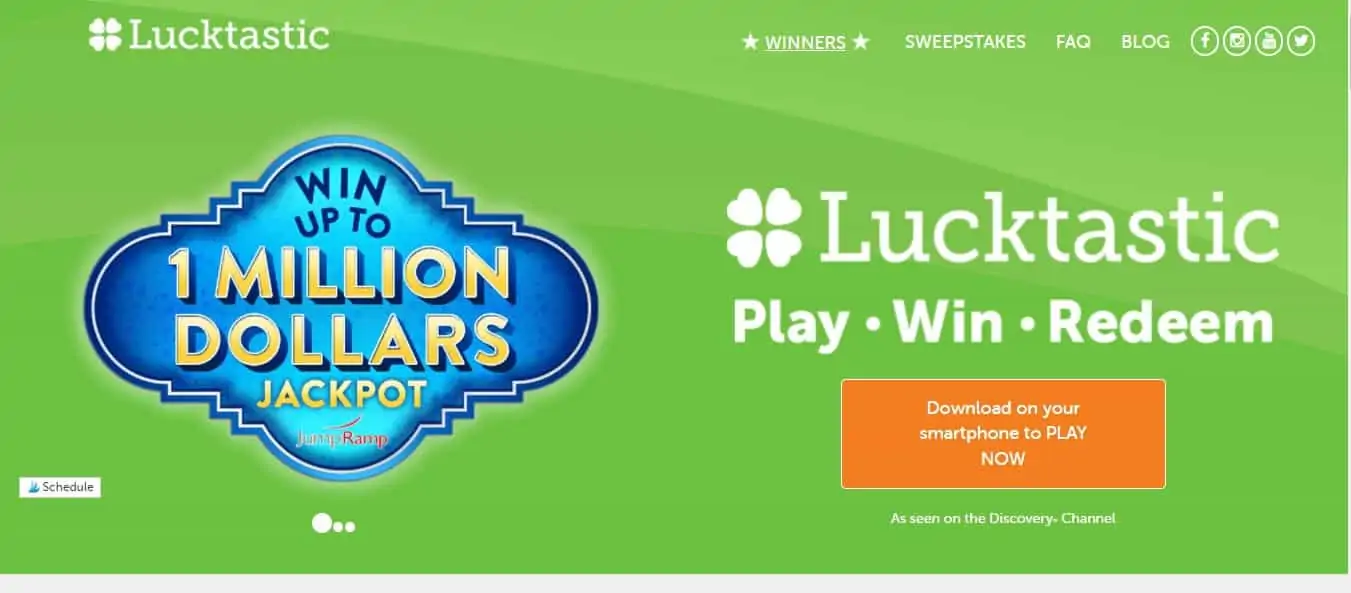 If you love playing scratch cards, then you'll love Lucktastic! When you get three winning symbols, you win huge cash prizes!
Lucktastic is one of the best game apps to win real money because of its generous cash prizes. Most people would liken this game to playing the lottery, only you would be using virtual scratch cards.
This is an extremely easy and fun game, and the prizes are nothing to scoff at. For instance, you can win up to a $1 million jackpot prize when you join the Jump Ramp Contest as well as $100,000 for its Sweet Money Contest.
Be warned, this app can be quite addicting. Lucktastic makes scratch cards available at 5 am EST/2 am PST and they are timed, so be sure to play them before they expire. So if you've always enjoyed playing the lottery or sweepstakes, then Luckstatic is one of the best game apps to win real cash prizes.
---
5. Solitaire Cube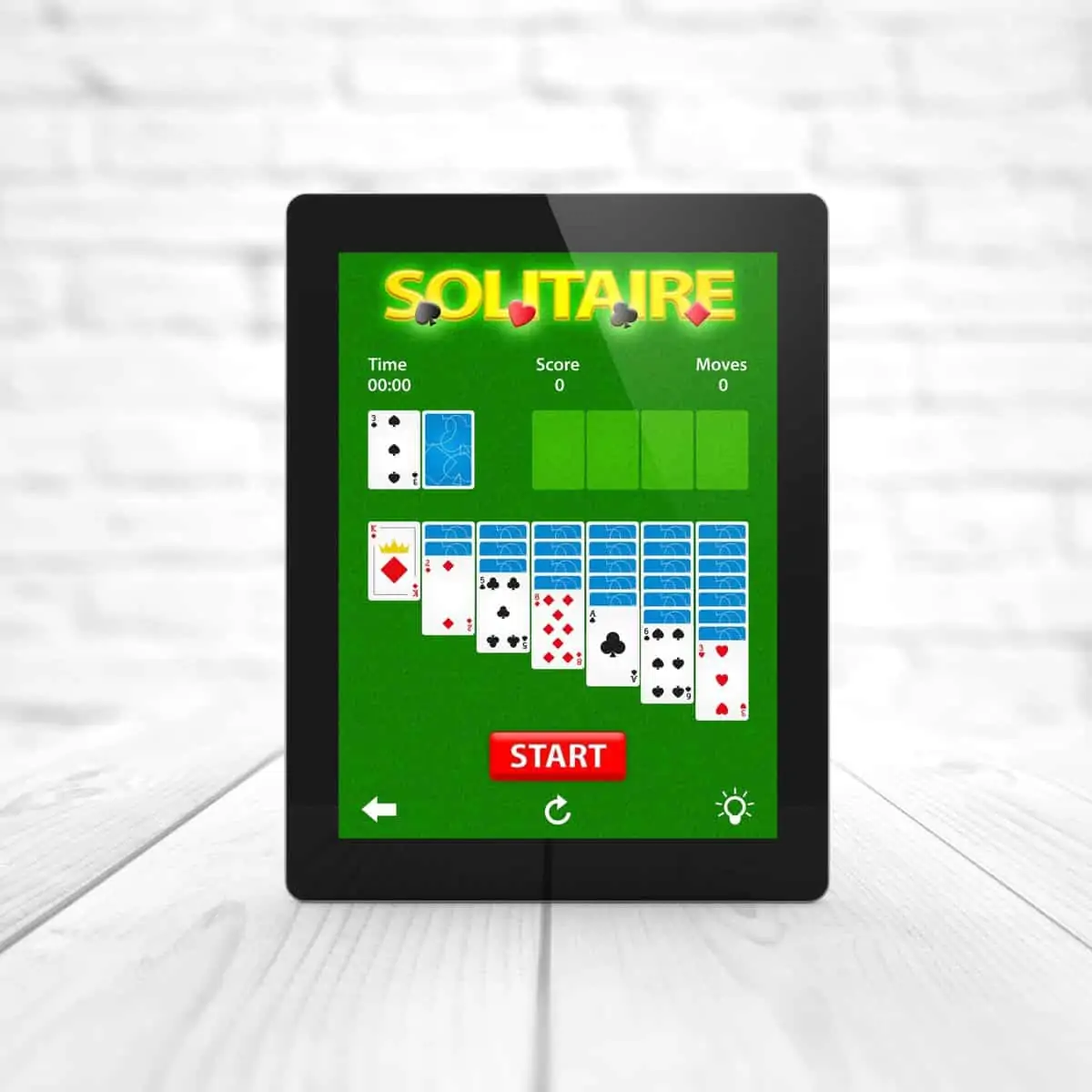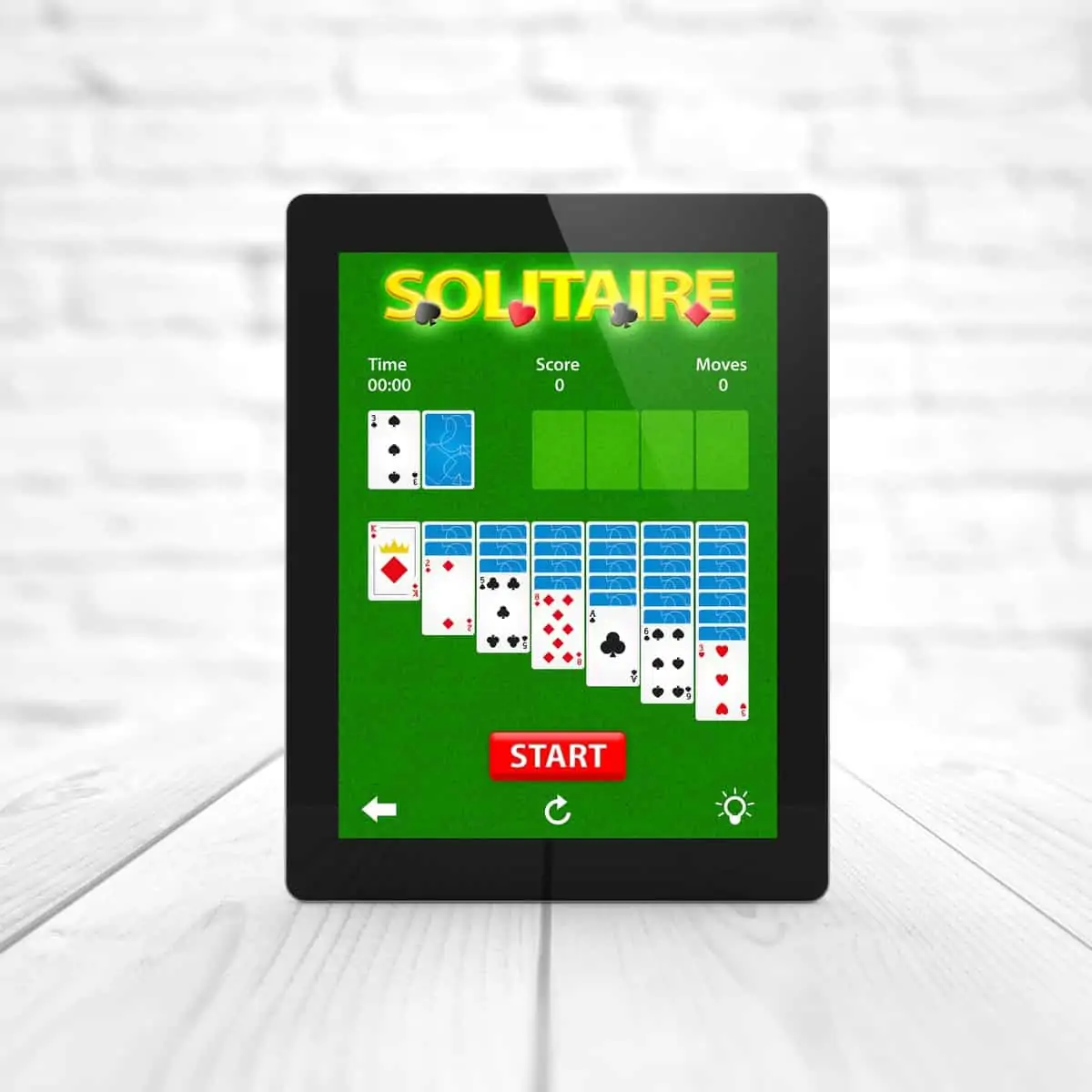 If you love to play Solitaire and win money, then you should also check out this app called Solitaire Cube. It is available on both Google Play Store and Apple App Store.
This free app offers a fun twist to the traditional Solitaire game. You can play head to head with another player, making it even more exciting.
To win real-world rewards when playing this game, you'll have to deposit money (at least $10) which allows you to join the Pro League cash tournaments. If you are great at this game, you can win real cash many times over your deposit.
Some users of Solitaire Cube have won as much as $380,980!
---
6. Cube Cube
With Cube Cube, you can win prizes by playing puzzle games. In fact, it is one of the highest-ranking games on iTunes.
So, Cube Cube is all about filling the boards with cubes so that when you've filled an entire row or column, that block clears out. The concept of the game is almost similar to Tetris.
Cube Cube may look like a pretty easy game, but the truth is, it needs some analysis and strategy. As you get more skilled at it, you'll be able to clear out multiple rows, which in turn, earn you bonuses.
But the real money is at head-to-head competitions and cash tournaments. You are playing identical games versus an opponent. Both of you will get the same blocks in the same order. If you win against your opponent, then you win real money.
If Cube Cube sounds like a game you would enjoy playing, you can access it from the iTunes Store.
7. Blackout Bingo
We all know the classic game, Bingo. But if you want a fun and competitive twist to it, then download and play Blackout Bingo and earn money.
Download the game into your smartphone or tablet device, and start playing Bingo against your opponents.
This modernized Bingo game is also timed, so you have to be on your feet and be firm with your strategy. As you play more often, you will develop the skills to compete for real cash prizes.
But if you want to be serious about winning real cash prizes, you have to bet a little. You can use your own Ticketz to enter competitions, but depositing money from your bank is usually the way to go.
It's safe to consider that Ticketz is your virtual currency in this game. Apart from entering competitions where you earn cash, you may also convert your Ticketz into items like a Skillz T-shirt, mug, or portable speaker.
You can download this app to your Android or iOS device.
---
8. Pool Payday
If you love to play a game of pool or billiards, then Pool Payday is the game app you should look into. This free app lets you play an almost realistic game of pool with others around the world, and win cash prizes.
This is the modern twist to an 8 ball billiards game. If your skills have gotten a little rusty, you can practice online before playing live with other players. The rules are the same as the actual game. If you get the higher score, then you win the game and get to win cash prizes.
This is a free app and you can do unlimited plays. But if you want to increase your odds of winning cash rewards, then you have to spend a little.
How much you pay depends on the level you want to play, and the cash prizes could vary as well. You can transfer your winnings to your PayPal account or get paid with gift cards.
Pool Payday is available on both Google Play and the App Store.
---
9. Big Time Cash
Looking for access to different, exciting games? This completely free app will give you just that. And on top of that, you get to win real money too!
Big Time Cash is one of the best game apps because of the sheer variety of games you can play. You'll earn rewards as you play more games, and you'll unlock even more games as well. Setting a high score on a particular game earns you even more tickets.
Additional ways to win real money on Big Time Cash are referring friends to this gaming app, doing their paid offers, and logging in every day to claim your daily bonus.
By doing all of these, you'll definitely increase the number of tickets, allowing you to convert into PayPal money when you've reached a specific amount.
You can download this gaming app from the iTunes App Store and Google Play Store.
---
10. Game of Thrones Casino Slots
Based on the famous series "Game of Throne," this is another one of the casino games that's fun to play. This is a very immersive game. The goal is to come out of the Seven Kingdom by using your skills.
So if you've been hooked on Game of Thrones, this app will delight you even more because it'll pay you money playing games.
According to its creators, there are over 243 ways to win, so it's going to be a thrilling game all in all. You'll win coins as you unlock new levels, invite friends to this game and conquer missions. This app is perfect for people who love to play casino games and earn cash too.
---
11. Long Game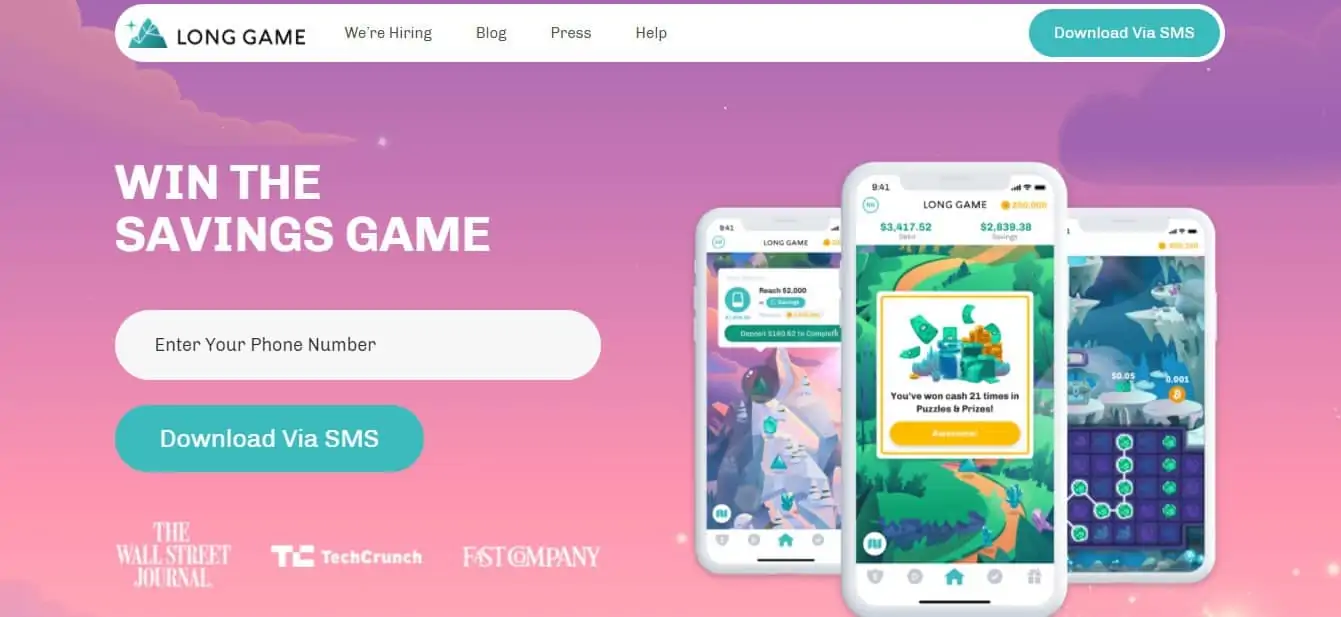 Love saving money like I do? Then, you'll probably like Long Game! In my book, it's one of the unique apps to win real money because it essentially encourages you to save money while playing games. The game creator's goal is to make savings more fun by incentivizing you through games.
When you use this gaming app for the first time, you will be prompted to open an account with one of Long Game savings partner banks.
Next, set up automatic saving deposits into that account. You can start with as little as $5 and set up transfers every paycheck, for example. If you like, you could put a lump sum into your account as well.
Now, to the gaming part. The app gives you coins that you can use to play games in the Long Game app. There are numerous games to choose from, such as arcade games, classic board games, and a whole lot more.
As you play more games, you stand the chance to win huge cash prizes (such as the $1 million jackpot in their lottery games) and therefore inflate your Long Game savings.
So if you think saving money is boring or challenging, you should try spicing it up a little with this gaming app.
---
12.AppStation
Appstation is a completely free app that pays you to play games. You'll appreciate the simplicity of this app and how easy it is to earn cash from it.
To start, download AppStation from Google Play. Once you've logged in, you'll find a massive amount of recommended games. You can play the fun classic bubble game, opt for Candy Crush, or even play dominos.
The best part is you'll earn coins for every minute of playing games. So the longer you stay engaged with the game, the more you'll earn cash and free gift cards.
If you like, you can opt to transfer your earnings to your PayPal account. Plus, there are no in-store purchases or annoying ads to disrupt your gaming experience.
And don't forget, you'll win real money for referring your friends to use the app. Even better, you and your friend will earn 25% of each other's coins, so that helps to increase your rewards immensely.
---
13. Givling
Student loans are a crippling financial burden for many of us. And this is where the game app called Givling comes in.
Unlike other game apps that people use for leisure, Givling has a deeper purpose of helping people out of their student loan debt.
Givling crowdfunds for student loans as well as mortgage debt, and the top player gets a chance to erase such debts with the help of this app.
You can earn money playing trivia games on Givling. You will join two other members to form a team of three, and your team aims to answer each trivia question correctly.
You collect "Queue points" as you move to the next round. If your team makes it to the top by the end of the week, then you win money and split it among yourselves.
You can access Givling from the App Store and Google Play.
---
14. HQ Trivia
People who love to watch live trivia game shows can now experience it on their smartphones through a game app called HQ Trivia. This free trivia game app won't just challenge you to find the right answers, but also lets you win money.
Like a true live game trivia, players need to show up on the schedule of the show, which happens at 3 PM EST and 6 PM EST.
On your app, you will see a series of questions that you need to answer correctly within 10 seconds. If you fail to give an answer within that time or give the wrong answer, you are dropped from the game and can only watch. But, you may still stay in the game if a friend you referred helps you out.
Whoever stays by the end of those 12 questions gets to split the pot money. Once you've reached $20 in earnings, your cash rewards will be transferred to your PayPal account.
You may download and install HQ Trivia from Google Play or iTunes app.
---
Although Boodle is relatively new compared to other game apps to win money, it's still an app worth exploring. After all, it's so easy to win free gift cards from Boodle, which in a sense, are also real money.
So how does Boodle work? It's easy. Just download the app from Google Play. You can win coins for exploring new apps and games. Boodle also pays you to take the daily polls, invite friends into the app, discover deals, and more. So the more you do these simple tasks, the more coins you'll earn.
Those coins are convertible into free gift cards which you can use for purchases to popular stores like Nike and Amazon.
---
16. Lucky Day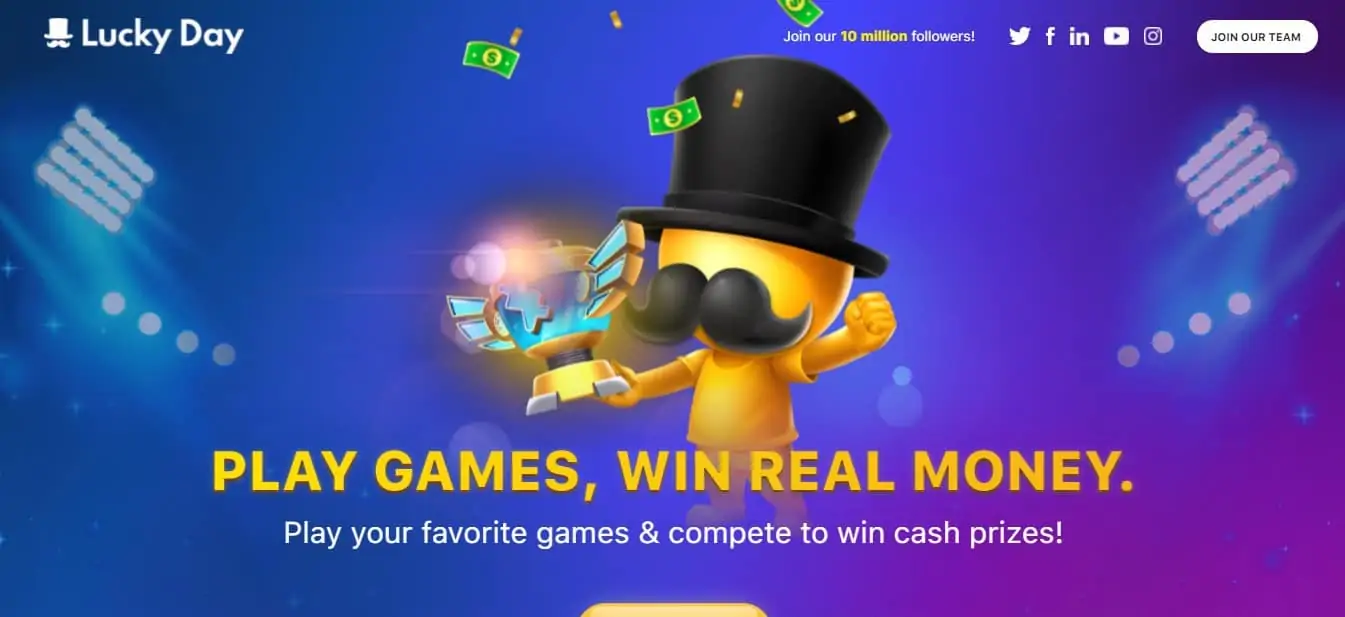 Feeling lucky to do some gambling today? Then check out the Lucky Day app. This app allows you to win real money instantly for playing games such as the lottery, sweepstakes, and scratch cards.
According to the app's website, it now has over 30 million users and has given away over $10 million in cash prizes. So if you want a win real money app that's legit, then Lucky Day is one of your best options.
Lucky Day believes in giving fast games, so cash tournaments typically last less than 3 minutes. It's also about fairness so you can find head to head competitions with users with the same skill level. And finally, the games are fun, so it's never dull to win money from the cash games.
The app is currently accessible only on Google Play.
---
17. Dominoes Gold
If you are a fan of the classic board game dominos, then Dominoes Gold is one of the best apps for you. This app gives a fresh twist to playing Dominos as it lets you earn money for defeating your opponents. The games are played in real-time and you'll be playing identical games versus your opponent. Whoever wins the top score before the time lapses wins the prize.
Although playing the dominos seems like a chill game, Dominoes Gold makes it even more exciting. You can access this game on Google Play and App Store.
---
18. 21 Blitz
21 Blitz is another one of the popular game apps to win some cash, especially for avid fans of game cards. 21 Blitz gives Blackjack and Solitaire a modern twist, making them more exciting. Plus, throw in the concept of winning real cash, and 21 Blitz is sure to get the players amped up.
Before you start playing the cash games, you could practice by playing some free games first.
The rule of the game is easy: stack the cards in their correct order. Still, this game needs strategy so you can actually win real money.
So what's at stake? Well, practice matches allow you to win virtual prizes. But for the more serious battles like tournaments and head-to-head competitions, the top player can get a chance to win $7,000, even more!
You can deposit your cash prize into your PayPal account, credit card or Apple Pay.
---
19. Brain Battle
Do you think Math problems are no-brainers for you? Then you'll likely find Brain Battle a great app.
Brain Battle is an app centered around Math equations. You have to solve the puzzle by solving math problems. Each question comes with four choices, and you have to pick the right answer to move on to the next level. You win tickets which are entered into cash draws. These cash draws awards real money to the winner and can be redeemed through PayPal.
So if you enjoy Math and would like to challenge yourself by playing games, then you should check out Brain Battle.
---
20. Blast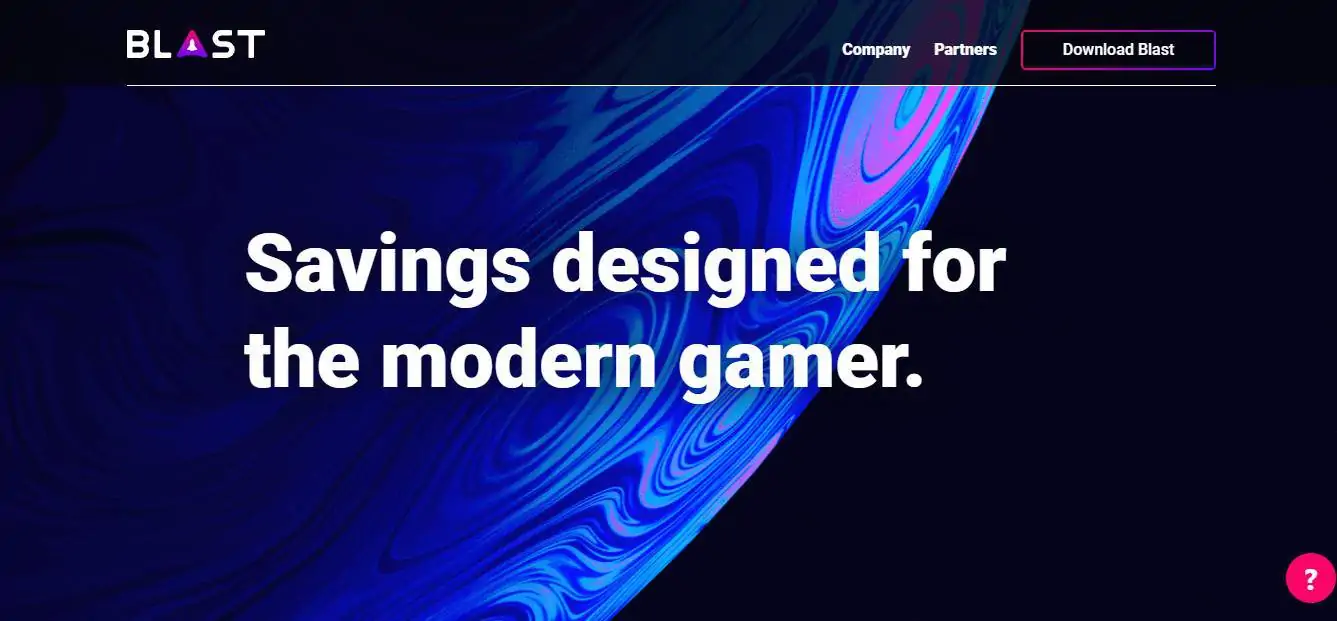 Blast dubs itself as the "gamer's savings account." There are only a few apps that encourage you to play games and earn money, and Blast is one of them.
Blast aims to help saving money more fun for you. So what you do is link the app to your bank account. Now, you play games from the app. Each time you accomplish an in-action game, Blast transfers one cent from your bank account to your savings account with Blast. So playing more often and being more skilled at the games you play allow you to grow your savings.
We don't often hear saving money and playing games in the same sentence, but with Blast, it does make sense. So if you're interested in having fun while reaching your savings goals, then check out Blast on Google Play and App Store.
Related posts:
---
Other Apps That Give Cash Rewards
We've covered a number of game applications that allow you to win money, but there are still a couple of other apps that reward you with cash. Apart from playing games, these apps also come in handy in other online activities… and yes, they award real money as well.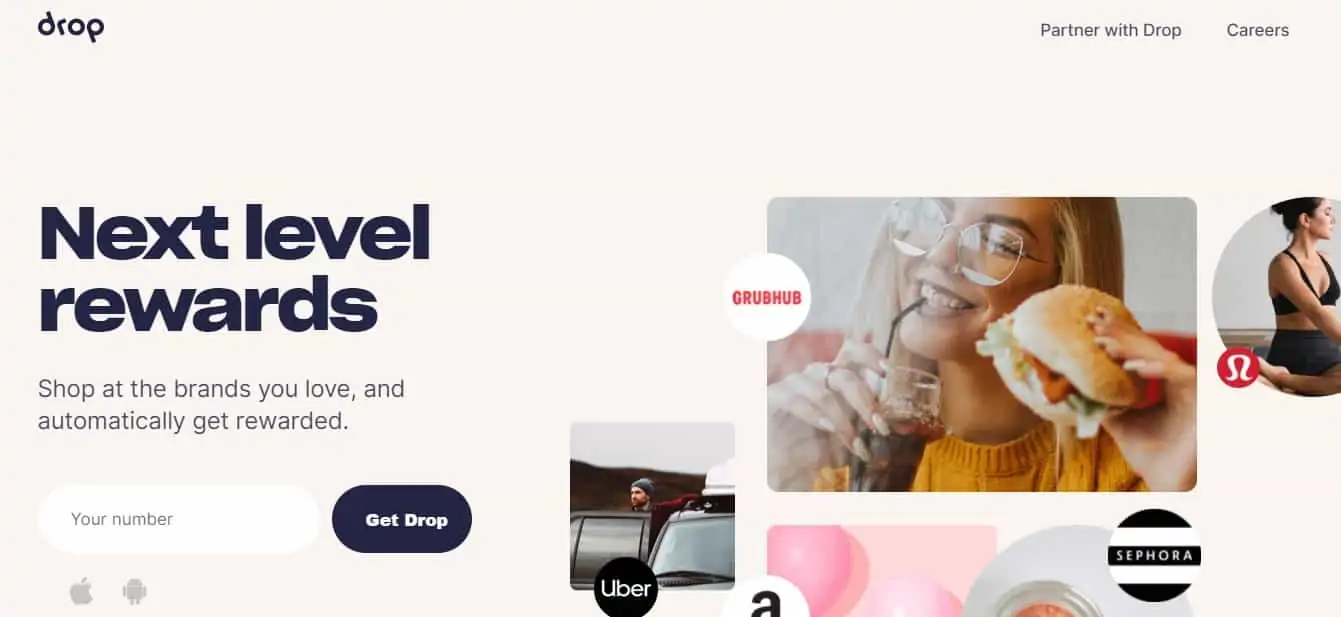 Drop is a mobile app that collects cash rewards when you shop. This rewards program offers you real cash as an incentive when you shop, book vacations, and even order food. All you have to do is connect your credit or debit card to the app, and Drop will scour your purchases for eligible cashback.
You earn gift cards which are just as good as cash. You can use these gift cards when you shop in Amazon, Starbucks, and more.
And oh, Drop also has games and surveys which you can earn extra points from.
Swagbucks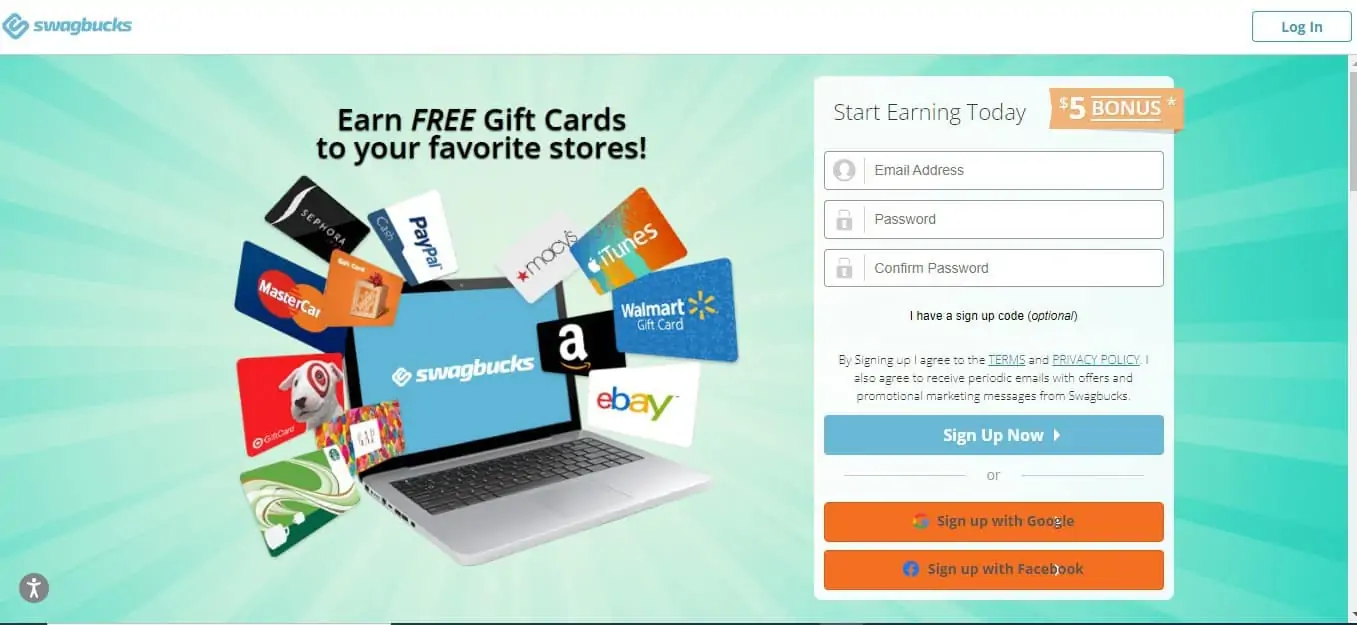 Swagbucks is a popular get-paid-to site that rewards you for various online activities, such as shopping online, answering surveys, and even playing games. Accomplishing these tasks allows you to earn SB points which you can convert into gift cards as well as PayPal money.
Read: Swagbucks Review
InboxDollars
InboxDollars helps you make some extra cash from home. With this app, you can get paid to watch videos, play games, shopping, take surveys, and more.
InboxDollars can pay you through a prepaid VISA Card, gift cards, or send your income directly to your PayPal account.
MyPoints
MyPoints is a rewards site that lets you accumulate points for simple tasks like finding deals, shopping online, answering surveys, and more.
The points you accumulate can be converted into gift cards into one of the company's partner stores. The minimum payout is $3, and you may opt to get paid through PayPal or redeem your points as a gift card or air miles.
Did you know that you can also make money by selling feet pics online?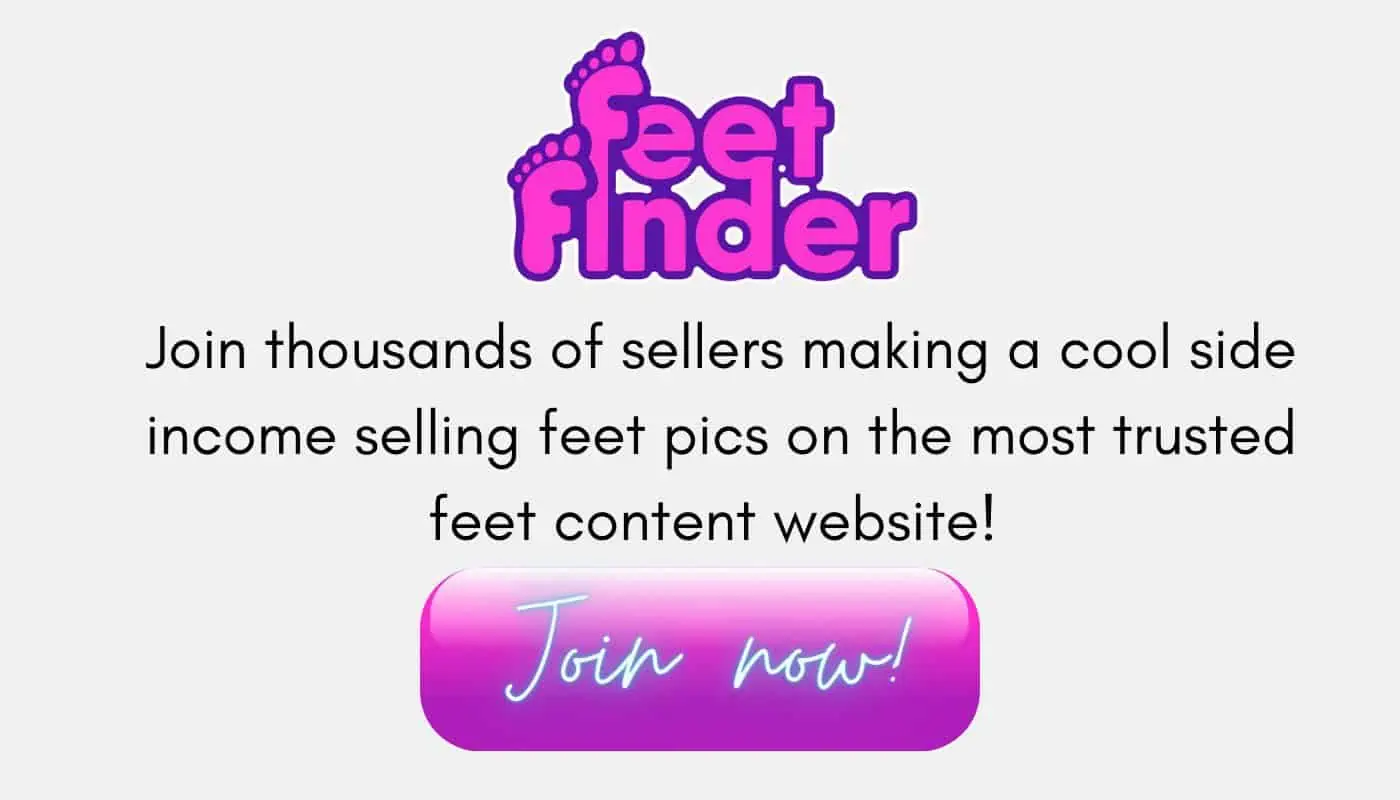 ---
Apps To Win Real Money FAQs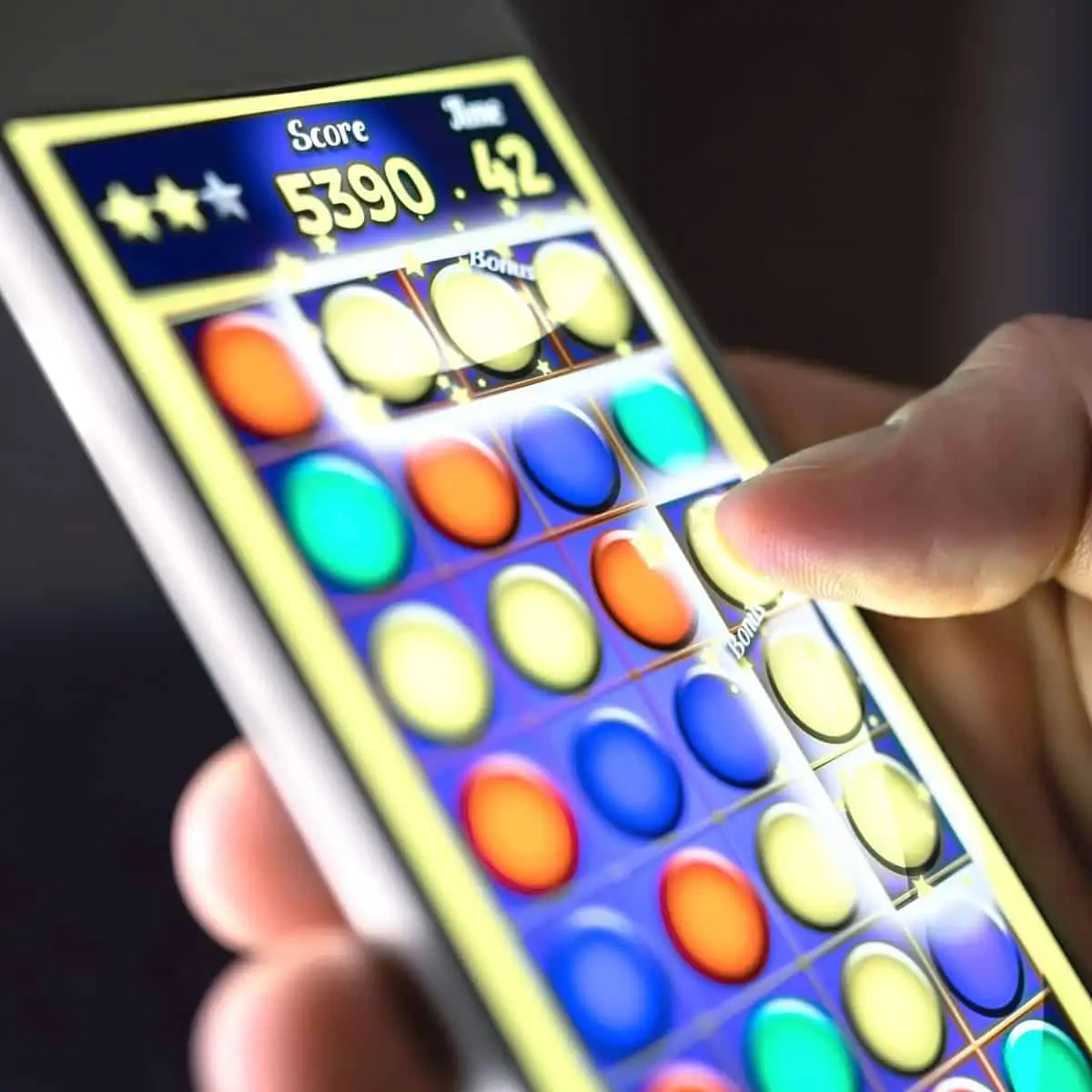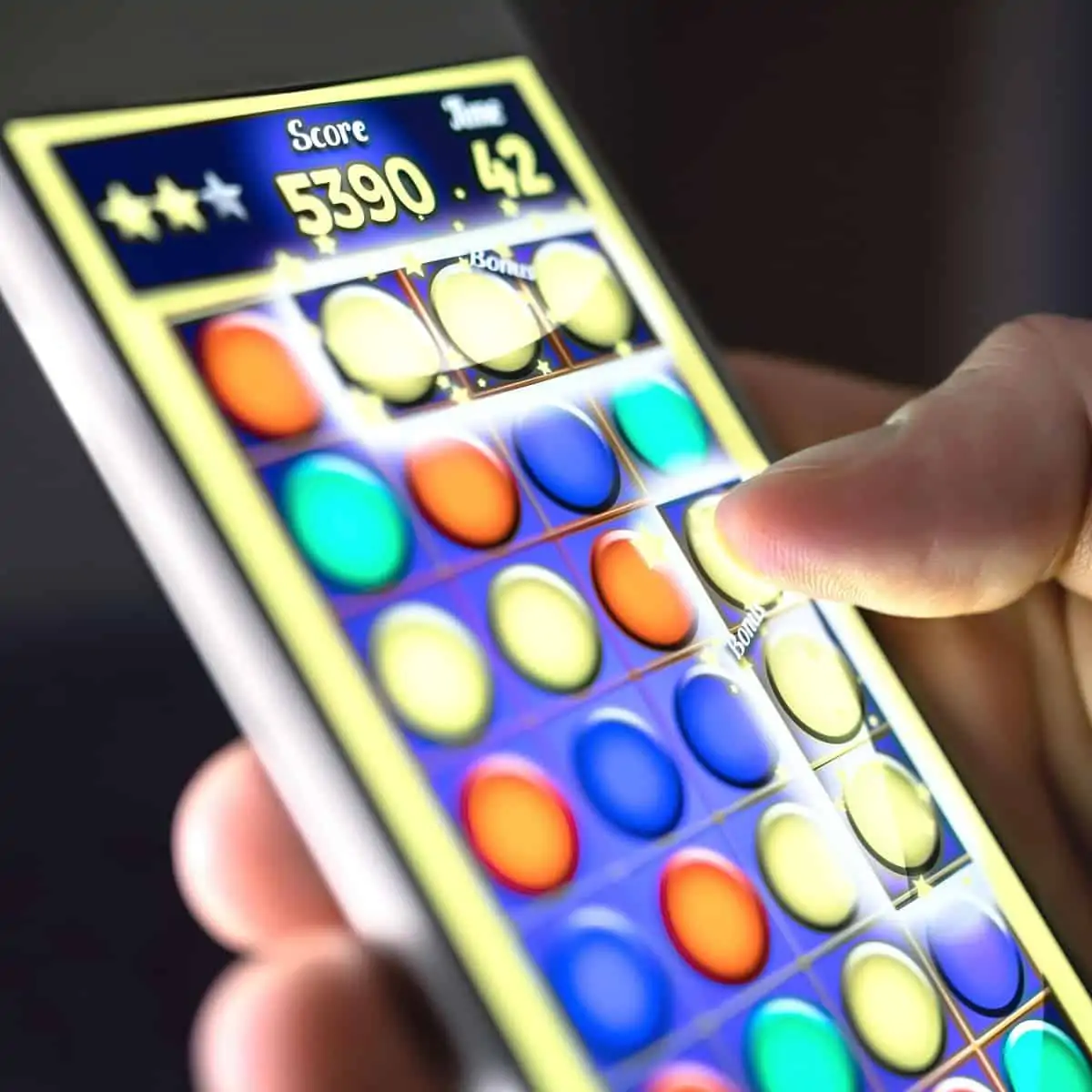 Can you actually win money on game apps?
Yes, you can actually win money and gift cards on game apps. A lot of apps will pay you to play free games, and it's just a matter of finding the right app that you enjoy the most.
What's the best app to win real money?
The best app to win real money is the one you have fun playing. We all have different tastes in games, so it always matters that you enjoy what you're playing. You can play Lucky Day if you enjoy casino-type games, Solitaire Cube if you enjoy playing with cards, or Mistplay if you want to experience new games.
Which game can I play to win real money?
You can play any game I have mentioned in this list to win real money. But do note that some games will reward you with free gift cards, while others will pay you with real cash or PayPal money.
---
Apps to win money: Are they worth it?
If you love spending your spare time playing games, then playing game apps to win money is worth it. Playing games on your phone can temporarily divert your attention from the stresses and struggles in life and bring you to a world of fun, thrill, and adventure. Earning real money brings additional value to the entire experience.
But I'm not saying that you should depend on these games financially. Sure, you can make money playing games, but the amount you make won't be enough to sustain a living. Playing games on your mobile phone is not meant to be a full-time career, so always have a realistic expectation about this hobby.
---
Other Best Fun Ways to Make Money
While playing games on these apps allow you to win money, it's not the most sustainable way to make money.
If you are looking for more fun ways to make money, check out the following articles:
Do you play games to earn cash? What are your top recommendations? Let's connect in the comments.