This post contains affiliate links. Read the full disclosure here
Want to learn how to save $3000 in 3 months? Check out these tips to save money when you are broke!
I published this post sometime last year when I just started blogging and I must say that this has been one of my most popular posts. I get why. Nearly 80% of Americans are living paycheck-to-paycheck and according to a GOBankingRates survey, 39% of Americans do not have savings at all.
If you are one of these people living paycheck-to-paycheck, I bet you are also asking these questions: How to save money when you are broke?
How to save money on a low income or when you don't even have money for the bills?
I hear ya! Indeed, saving money can seem like a pipe dream if you're living paycheck-to-paycheck. Trust me, I know that all too well because I've been there.
Years ago, if you had have told me I need to save money, I would probably have laughed in your face because I would never think it's possible. So, for many years, I didn't even have any savings at all!
But what I didn't realize was that I could have been saving money in SO MANY ways and that having a low income was not an excuse to not saving.
I've discovered many creative ways to save money so I want to share a few money saving tips that have really worked for me and that can help you save $3000 in just 3 months.
If you want to learn more money hacks, head over to this post where I shared 50 of the best frugal living tips we use to live on one income.
Ready to learn how to save $3000 in 3 months?
Let's dive in!
---
1. Get rid of financial leaks.
Financial leaks are small expenses that we usually don't notice but when accumulated over time, they eat up a huge chunk of our budget.  I really encourage you to track your expenses to see where your money goes.
You can simply record your expenses in an excel sheet or write them down on a sheet of paper or use money apps or finance tools (these are genius inventions that will help you manage your money using your smartphone).
 I also recommend using Trim, a virtual financial manager that analyzes your spending to find recurring subscriptions and determine where you can save more money. Getting ripped off on cable or Internet? Trim can negotiate your bill down for you!
Common Financial Leaks
Starbucks Coffee
In case you've never thought about this expense, your daily $4 coffee becomes $28 in a week or $336 in 3 months.
If you can't give up Starbucks, here's what you can do to get free Starbucks coffee and save money: answer surveys via Swagbucks to get FREE Starbucks gift cards.
Swagbucks is a fun rewards program that gives you free gift cards and cash for the everyday things you already do online.
It's free to join, pays you in cash or gift cards for doing menial tasks such as watching videos (ads), or answering consumer surveys. A bonus? They will also give you $5 FREE for signing up. I am a Swagbucks user myself and I can guarantee you that it is legitimate and it really pays you for using it.
Important: Make sure to click the confirm button in the confirmation email from Swagbucks to get the bonus!
Related: How to Get Free Starbucks: 6 Starbucks Gift Cards Hacks
Convenient Drinks
Drink more water but do not buy it. Vending machines charge a dollar for a can of soft drink or bottled water. Instead of buying drinks from a vending machine or gas station, bring a container of drinks with you. This Brita filtering water bottle, which has a filter directly in the bottle, is a great investment you can conveniently carry around and use wherever you go.
If you bring your own water or drink wherever you go, you could easily save $30 a month or $90 in 3 months.
Credit Card Payments
Missing credit card payments come with late payment fees and may also increase your interest rate. Late fees can be as high as $39, depending on your credit card's late payment policy. And with compounding interest, you could lose even more money.
Wasting Energy
Save energy because it is expensive. By using less energy you may be able to save at least $40 per month and $200 in 5 months.
There are many ways to lower your energy bill, including using LED lights, unplugging appliances after use or sun-drying clothes instead of using the dryer. You can also reduce use of your AC and other appliances by doing outdoor activities like walking. This does not only help you save money but also help you improve your health!
Gym Membership
According to Statistics Brain, 67% of people (US) with gym memberships never use them and that, on average, gym membership owners go the gym only twice per week. Are you one of these people? Unless you really use your membership, I recommend replacing your membership with free fitness activities.
Monthly spending for gym memberships range from $30 – $100+ per month, depending on where you go. Eliminating this expense could help you save easily $100-$300 in 3 months.
Not Planning Your Shopping Well
Plan when to shop and write a list before you hit the stores so you won't forget any item and go back to the store later. Going to the store multiple times a week not only waste your time and gas, you would also be prone to making unplanned purchases.
Insurance
You might be paying too much or wasting money on your insurances. According to a recent study, drivers who have stayed with the same insurer for more than 8 years could save 19% by switching. You might also save more if you bundle your home and auto insurance policies with a single company.
Potential savings from financial leaks: $300-$1000 or more in 3 months, depending on your subscriptions/habits.
---
Even more THIS MAMA BLOGS posts you might like:
---
---
2. Save Money When Eating Out
Did you know that restaurants charge a 300 percent markup? This means that for a $30 entree in a restaurant, the actual cost of the food you are eating only costs $10 if you make it at home.
With that said, if you regularly spend $3000 a year ( that's how much the average American spends in restaurants per year) , you could save up to $2000 if you cook and eat the same food at home!
When we eat out, here are a few strategies we use to lower our bill:
1. Don't order drinks.
A glass of iced tea or soft drink costs around $3 and that's a savings of $12 for a family of 4 if you don't order drinks. It might not seem much but it can easily add up if you dine out weekly. I do this not just for the savings but also for health reasons. I prefer to just drink water and avoid sugar-filled drinks.
Potential monthly savings: at least $30 per month/ $90 in 3 months
2. Eat out for brunch or lunch.
Dinner is generally more expensive than brunch or lunch. So, schedule eating out for brunch or lunch to save a few bucks.
3. Buy discount gift cards.
Using discount gift cards when eating out is one great way to save money! For example, if you frequent Applebees, buy a discount Applebees restaurant cards online through this sites like Swagbucks to save 20% or more!
4. Use Groupon.
On nights you eat out, grab a coupon or deal from Groupon to save up to 50% off your meal!
Potential Savings in 3 Months: If you spend $3000 per year in restaurants, you could easily save $500 in 3 months by cooking and eating the same food at home!
---
3. Plan out your meals.
Food is one of the top 3 expenses of U.S. households, accounting for 12.5% or just over $7000 in the average budget, of annual expenditures. Fortunately, food is an expense you could easily cut back on by meal planning. I was really surprised at the savings I've made since I started planning out our meals!
Here are a few reasons why you should meal plan:
It can help you avoid buying extra ingredients you won't eat, thus you'll help reduce food waste.
It can help you create meals according to your budget.
It can help you become more intentional about the food you eat. This means if you plan more healthy meals, you'll eat healthy food.
Learn more about how I meal plan on a budget by reading this post:
SIMPLE FAMILY MEAL PLANNING TIPS TO SAVE MONEY
Need someone create a meal plan for you?
If you don't have time to create meal plans to follow every week, let Erin from the $5 Meal Plan help you!
For only $5 a month, Erin will email your weekly meal plan + shopping list, where every meal only costs $2 per person or $5 per family. You'll also never worry about buying extra ingredients you wont eat, hence reducing your food waste.
For a limited time, Erin offers a FREE 14-day trial through this link. If you'll like the service, you can continue using the service for only $5 per month. Otherwise, cancel it before the trial period ends and you'll still get free meal plans for two weeks.
Potential savings in 3 months if you meal plan: $300 easy in 3 months.
---
4. Do it yourself!
Before you even hire help to fix something, YouTube it first or do a quick research online. You'll be surprised to find lots of free how-to videos and articles online to help you fix things at home.
I even learned how to cut my own hair by just watching tutorials on YouTube and believe me it's not really that difficult. It's like anything in life–if you want to get better at it, practice more.
I am not saying you should to give up all your little luxuries in life but if you have tight budget and want to save some money, you can DIY certain things (and I don't just mean cutting your own hair), achieve the same results and pocket the money instead.
Here are some other things you can DIY to save more money:
Gifts

Home maintenance

Home cleaners such as detergent

Home organizers or decorations

Clothes (altering old clothes)

Kitchen items
Related Posts
DIY Projects to Save Money
Savings goal from DIY projects: $50 per month/ $150 for 3 months.
---
5.Find FREE money.
I never thought there is such thing as free money, but there still is. This free money comes in the form of gift cards, bonuses, cash back, or cold cash. And I know that I keep mentioning cash back apps or websites on this blog but it's because I use them and they pay me for doing things I normally do, such as shopping or buying groceries.
If you want to get free money, too, I recommend using the following:
---
Why not get paid for buying thing you are going to buy anyway? Shop using Rakuten to earn cash back when you shop online and earn extra $25 per every friend you refer to use it.
A bonus? Rakuten will give you $10 free for trying it. You'll get this bonus after making your first $25 worth of purchases at any of Rakuten's partner stores. Plus, you can earn up to 40% cash back on eligible purchases, too!
Learn more about Rakuten by reading my Ebates Review.
---
Swagbucks is a search engine, cash back site and survey site in one. You can earn points (which you can redeem as cash) by using the app to shop online, answer surveys or watch videos. You can receive a $10 bonus by signing up below.
For more information about Swagbucks, read my Swagbucks review here.
---
This is, hands-down, my favorite free money source! Ibotta is a grocery rebate app that pays you for buying groceries at their partner stores. Since joining Ibotta, I've received over $800 in cash back and bonuses on things I regularly buy at the grocery stores such as toilet paper, toothpaste, bread, milk, yogurt, OTC medicines or even vegetables.
It's FREE to join, you don't have to connect a credit card to start using it, and they pay you for buying grocery items you need to buy anyway. A bonus? You'll receive a $10 welcome bonus for just trying it!
For more information about Ibotta, check out my Ibotta Review here.
---
Paribus offer price adjustment, protection, and monitoring for customers. The app automatically gets shoppers the adjustment amount they are owed should an item they purchased drop in price at a later time.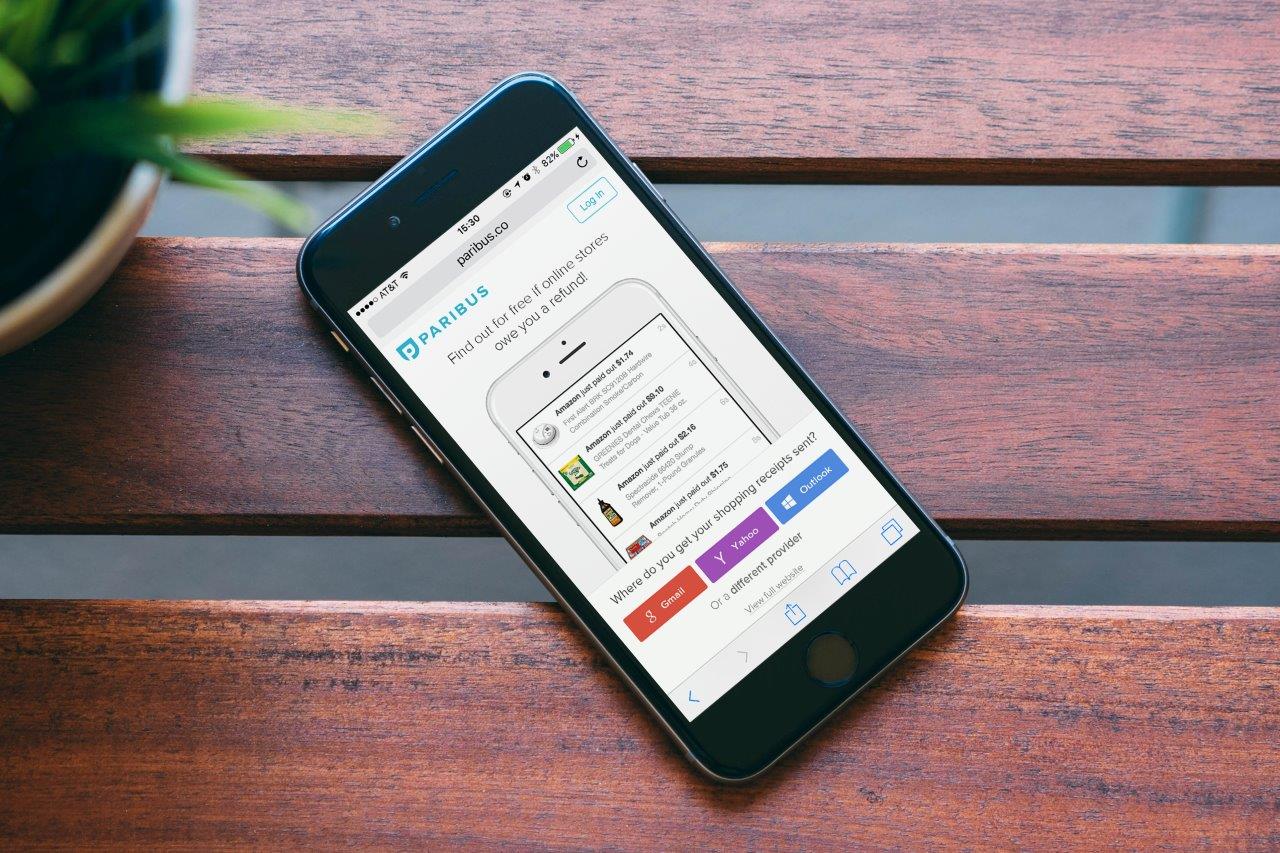 To learn more about Paribus, read my Paribus Review here.
Potential savings when you use cash back sites: $150 or more in 3 months depending on what you buy.
6. Make more money.
The ultimate solution to saving more money is, obviously, to increase your income. Fortunately, there are so many ways you can make extra money today. I recommend checking out these posts to make extra money from home!
Depending on the side hustles you choose to do, you can potentially make at least $1000 or more per month in extra income from home.
7. Slash your cable and/or Internet
WE cut the cord over five years ago and it was one of the best decisions we made! We've been saving $800 per year since!
If you want to learn how to save money, you have to know that there are a few cheaper alternatives to cable. There's Hulu which costs only around $6 per month.
Then, there's also Amazon Prime which not only gives you access to thousands of movies and TV series for only $99 a year; you also get free cloud storage with your account.
If you don't want to cut your cable but still want to save money, you can also use Trim Financial Manager. Trim will negotiate your Comcast bill and even your Internet and phone bill to help you save money. You can easily save 30% of your bill using Trim!
You can also save more money by getting FREE Internet. There are many zero-cost ways to get FREE Internet and save $70 per month or $210 in 3 months.
8. Sell what you don't need.
We all have too much stuff in our lives and we all have extra stuff lying around that we no longer use. Chances are, some people would be happy to pay for those things you don't use anymore.
How about selling those things you have not touched in ages? Maybe you have a lot of shoes or clothes you no longer use and want to get rid of. You could make money selling them at sites like Ebay or Craigslist.
Decluttr is also a great place for selling electronics such as iPhones, CDs, DVDs and tablet.
Another popular site where you can sell your old electronics is Gazelle. Trade in your old LG Phone for cash at Gazelle and get an extra $5 Bonus on your first trade-in!
You can also sell used items such as books, DVDs, cell phones, Kindle devices and more through the Amazon Trade-In program. However, Amazon pays only in Amazon gift card credit which is still fine if you shop at Amazon anyway and keep your cash in your pocket.
Amazon also gives you a free pre-paid USPS or UPS shipping label so all you need to do is send off the items you want to sell.
This is How to Save $3000 in 3 Months when You Are Broke
I really hope that you enjoyed this list. Do you have other ways to save money fast? What's your favorite money saving tip?
---
FIND MORE CREATIVE WAYS TO SAVE MONEY HERE
For more money saving tips and frugal living inspiration, also check out all the other frugal living blogs on this list by Feedspot where This Mama Blogs also got featured!