Save thousands on food every year by learning how to meal plan on a budget!
Did you ever have times in your life when you overspend at the grocery, only to end up not having something to eat later that week? And then you consider take out, which is more expensive and unhealthier, and then beat yourself up for not serving healthier dishes for your family?
Sounds familiar? You're not alone. We've all been there.
Fortunately, there is a way around it and it's super easy and effective: meal planning.
I've been meal planning for quite some time now and this is, hands-down, my most favorite tip on how to save money on food. This weekly routine has been instrumental in helping us cut our grocery bill and at the same time in eating healthy.
---
What is a Meal Plan?
Most of us plan for essential things in our lives with such dedication, whether it's your dream wedding or the ultimate family vacation. But do you plan for everyday events like cooking and dining?
Meal planning is not as grand as picking the menu for your wedding, but it's an important aspect in life that allows you to feed your family with nutritious and delicious food while allowing you to save time and money.
Think of meal planning this way: you sit down on the table one night, pen and paper in hand, and then you try to figure out what to feed your family for the rest of the week. When you go to the stores, you know exactly which ingredients to buy, and you're sure you'll use every single one of them.
The main goal of meal planning is to reduce your stress and take the guesswork out of your meals.
When you know what to prepare and cook, you become less overwhelmed and more focused. And if you've always hated spending time in the kitchen because of the sheer amount of work you seem to have to do, then meal planning could make cooking more enjoyable for you as well.
How to Meal Plan on a Budget
You don't need a complicated, elaborate strategy to pull off an effective meal plan. However, there are golden rules that you should live by to ensure that meal planning truly serves its purpose.
Consider what your family likes .
Yes, you'd like good quality meals that are high in nutrition, but we have different tastes. It's essential to ask your family members what they want to eat at different days of the week, so they actually look forward to dinnertime.
2. Anticipate no-cook dinners.
There might be times when you come home late from work that you won't have time to prepare a hearty dinner, or when the kids have events that you deem it impractical to cook for just you and your husband. During these nights, you might take comfort knowing that you can throw in a pre-cooked dinner into the microwave or come up with an easy instant pot meal that you don't have to watch often. You'll find relief knowing that dinner's delicious but almost effortless to make.
3. Be flexible.
You might think that deviating from the meal plan is counter-intuitive from having one in the first place, but you have to forgive yourself sometimes. If you planned to have roast chicken for dinner but forgot to thaw chicken in the morning, then you have to cook something else. You can have the roast chicken the next night. Meal planning doesn't mean your dishes are set in stone; feel free to deviate when the situation calls for it.
---
Pro Tips on How to Meal Plan on a Budget
Use Ibotta to save more money on food!
Earn cash back on items you regularly buy at the grocery store, such as milk, bread, vegetables, fruits, meats, toilet paper, toothpaste, medicine or yogurt. Make extra $0.25 for each grocery receipt you scan through the app! Yes, it's that simple and there's no need to link a credit card to start using it. It works like couponing but more convenient!
I've been an Ibotta user for over two years now and have earned over $800 $1000 in cash back from my weekly grocery purchases and bonuses!
Join Ibotta for FREE and you'll also receive a $10 Ibotta Bonus after scanning your first grocery receipts.
Invest in High-Quality Containers
Having high-quality food containers at your disposal is essential in keeping your ingredients fresh for days and reducing food waste.
I use airtight containers or mason jars for fresh salads, and use Ziplock freezer bags for freezer meals. If you'll be microwaving, freezing, or using a dishwasher, make sure that your containers are safe for doing so, too.
---
How to Meal Plan on a Budget to Save Money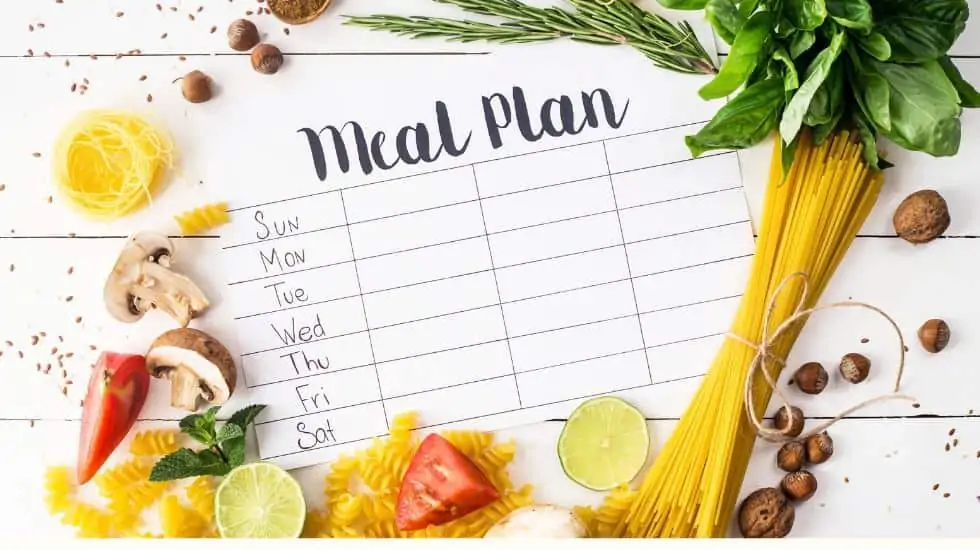 Meal planning is easy. The challenging part is creating a meal plan on a budget that will utilize everything you are going to buy to avoid food waste.
To use meal planning as a money saving tool, below are a few simple family meal planning tips to help you.
I also created this free meal planner templates to help you create a budget-friendly meal plan! Just download it below and print it every week or when you need it!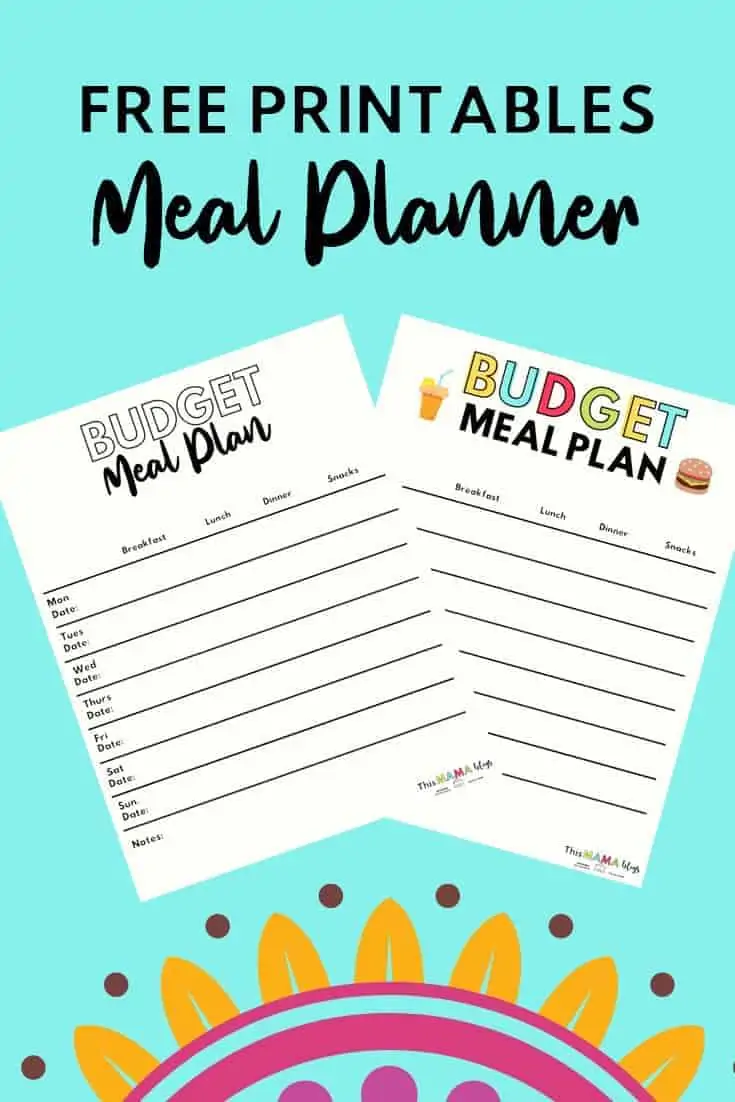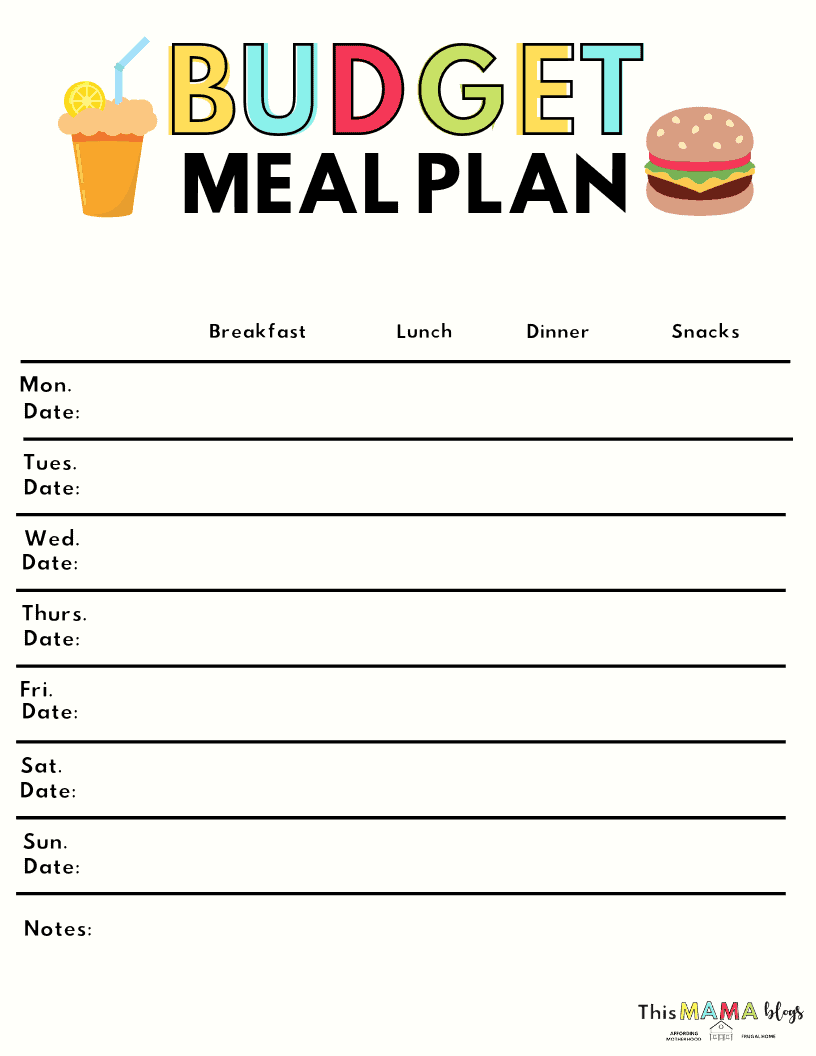 DO A PANTRY CHALLENGE
This is really huge for us. For many years, our pantry was always full of food we ended up throwing away because they expired.
To avoid wasting food, always take a look at what you have in your pantry. Then, try to plan a meal or two around those supplies you have in hand every week.
Start with the older supplies so they get used up before they expire. If you can create a meal around what you have, great, as that means a meal filled out in your weekly meal plan.
Related Post: How to Do a No-Spend Challenge
2. PLAN YOUR MEALS AROUND FOOD ON SALE
Chicken on sale? Berries are cheap? Then plan your meals around those cheaper ingredients. It may seem you are only saving very little but these little savings you make from each ingredient may add up quickly.
Recently, for example, a local store put chicken on sale at $1.50 per lb. I took advantage of this promotion, bought a couple of lbs, and replaced some meals in my meal plan with chicken meals such as chicken salad, and Instant Pot chicken.
Your meal plan isn't set in stone. Update it if you have to to make the most savings.
3. SCHEDULE YOUR SHOPPING AND PREP DAY FOR THE WEEK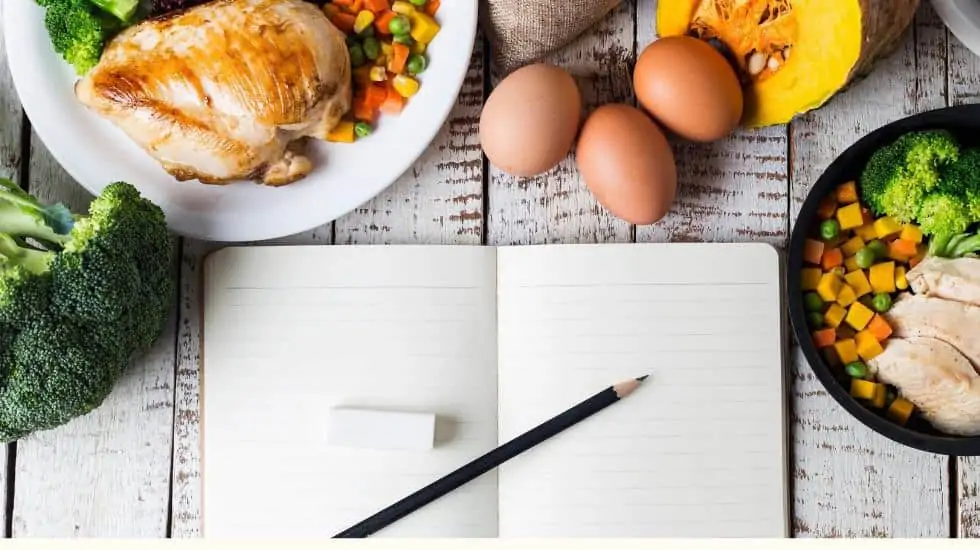 Do your grocery shopping all at once and as soon you get back from the store to buy your ingredients, don't just toss your ingredients in the fridge or pantry.
Spend maybe a few minutes to an hour on that day to prep your ingredients such as chopping them and dividing them into family size servings. So, when it's time to cook, all you need to do is pour your prepared and pre-portioned ingredients into a pan or pot.
4. SELECT A FEW MAIN DISHES TO USE THROUGHOUT THE WEEK
Instead of cooking for every meal, I usually cook one big batch of food that can be re-purposed throughout the week. For example, instead of cooking chicken three times, I make a big batch of my favorite Instant Pot chicken recipe and then re-use it for tacos, sandwiches or salads.
Cooking in big batches can help you save time and money and significantly reduce your energy bill.
5. HAVE EMERGENCY MEALS IN THE FRIDGE
Having emergency meals in the fridge at your disposal can be a money saver. When I get busy, sometimes it is convenient to just order Chinese or fast-food. But doing so is not only costly, it is also not that healthy.
So, I keep budget healthy meals in the fridge that I can just microwave or serve in minutes!
6. KEEP BASIC BREAKFAST, ONE MEAL AND SNACKS ON ROTATION IN YOUR GROCERY LIST
I only plan for one meal a day (for lunch as that's when we eat bigger meals) and have 1-2 options for breakfast and snacks for the entire week to simplify my meal planning process. Then for dinner, we usually just eat leftovers or re-purposed meals.
I also suggest creating at least 4 sets of options for both snacks and breakfast to use for the entire month. Here's an example of snack options I made for an entire month:
1st Week: Crackers and tuna salad, apples
2nd Week: Pita bread and hummus, choice of fruits
3rd Week: Red bell pepper with guacamole, baby carrots with cheese dressing
4th Week: Chia Pudding, cereal
7. BUILD CORE RECIPES
Find recipes your family love and make them core recipes that get reused every few weeks. I suggest building at least 20 core recipes so you'll have a variety of meals on rotation for one month or more.
If you don't want to cook meals every day, you can just use two core or main meals per week and re-purpose the dish by adding them to your breakfast, salads or snacks.
8. THEME OUT
If you feel like planned meals are boring, try to theme your week out. Here are a few ideas:
Meatless Mondays
Pasta Tuesdays
Leftovers
Pizza
Instant pot Weekends
Freezer Meals
Need frugal recipe ideas? Check out these posts!
---
Need Someone To Plan Meals for You?
Life can get busy and I get it. If you don't have that much time for meal planning and are looking for a simple family-friendly meal plan to follow every week, let Erin from the $5 Meal Plan help you!
For only $5 a month, Erin will email your weekly meal plan + shopping list. You'll not only save time but money as well because each delicious meal Erin will send your way will only costs $2-$5 to make for your family.
For a limited time, Erin offers a FREE 14-day trial through this link. If you'll like the service, you can continue using the service for only $5 per month. Otherwise, cancel it before the trial expires and you'll still get free meal plans for two weeks.
LET US HEAR FROM YOU!
How do you create a meal plan on a budget? Tell us about your family meal planning tips!