Although Costco is our favorite grocery store, we still go to Walmart almost every week for the many things we can't buy at Costco. We also live close to a Walmart store and let's admit it, Walmart has some of the best deals and cheapest prices for many things—from food to clothes and household items.
But, did you know that there are Walmart hacks that you can use to save even more money? I know, right? It sounds like getting double cashback from one purchase!
Read on because chances are, you don't know some of these Walmart hacks!
This post contains affiliate links. I may earn a commission at NO extra cost to you for purchases made through these links. Read our Disclosure Policy for more information.
Top 11 Walmart Hacks To Score The Best Deals
Walmart Hack #1: Use the Walmart App
Like they say, "there's an app for anything" and Walmart has one you can use in finding the best deals. The Walmart app is free to download from both Google Play Store and App store, and it can do a lot of amazing things.
It allows you to shop within the app and find thousands, if not millions, of products, in both your local Walmart local store and in other Walmart branches.
The app also sends you weekly alerts on sales, rollbacks, and practically every potential money-saving deal in your preferred Walmart store.
Don't want to stay in the store longer than necessary and risk overspending? Just switch on your location in the Walmart app and it will show you where the find the products you're looking for.
Walmart App Features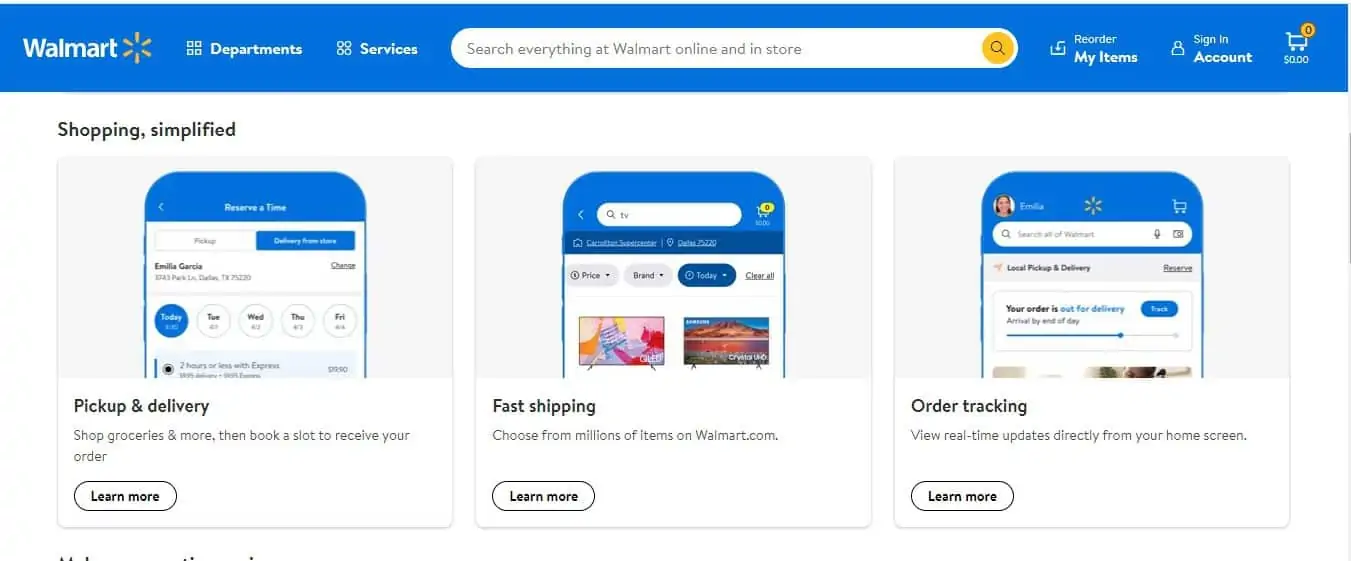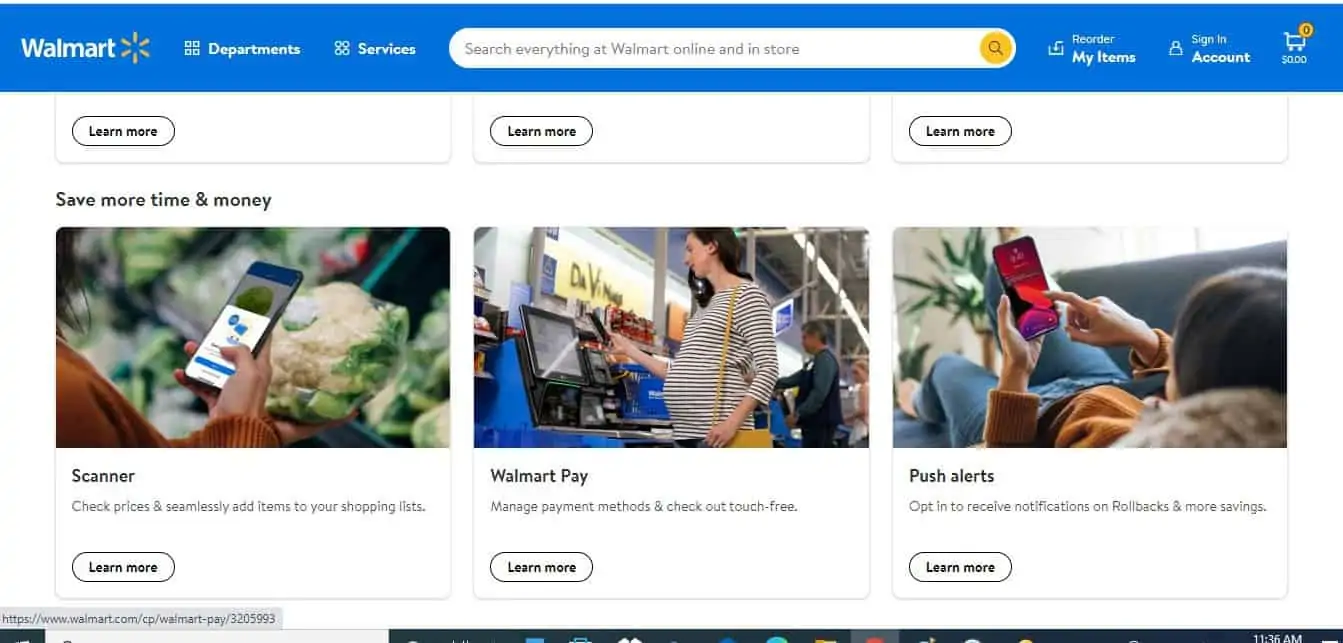 ---
Walmart Hack #2: Redeem cash back
Apart from the Walmart app, you should also be taking advantage of cashback apps to redeem points from your Walmart shopping.
Ibotta
From the Ibotta app, click on Walmart and find deals. Go shopping in your Walmart store, pick the products you've chosen from the Ibotta app and proceed to check out. Take a photo of the receipt and send it to Ibotta.
Once Ibotta has verified your purchase, it awards you with cash that you can withdraw from your PayPal account or convert into a Walmart gift card. Check out Ibotta here and get up to a $20 Welcome Bonus for signing up.
I personally use Ibotta and have earned over $1000 in cash back and bonuses!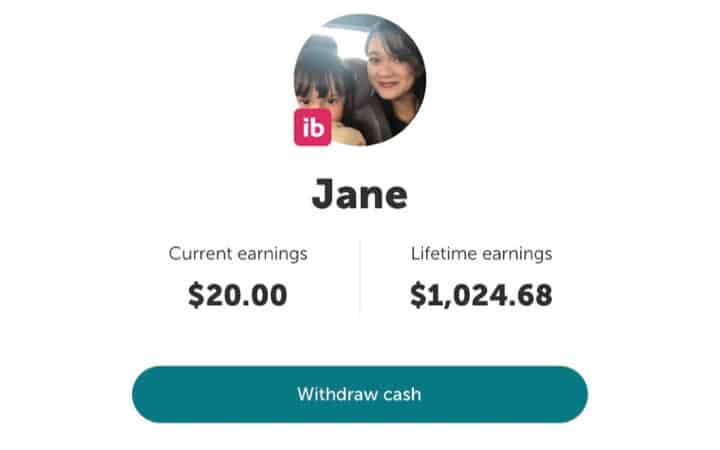 Rakuten
Simply use the Rakuten site or app when shopping at Walmart.com (instead of going directly to the site). Rakuten will redirect you to Walmart and will reward you with cash back for using their portal. Depending on what you buy, you can get around 1% to 5% cashback from your purchases.
I've also earned over $2000 from Rakuten!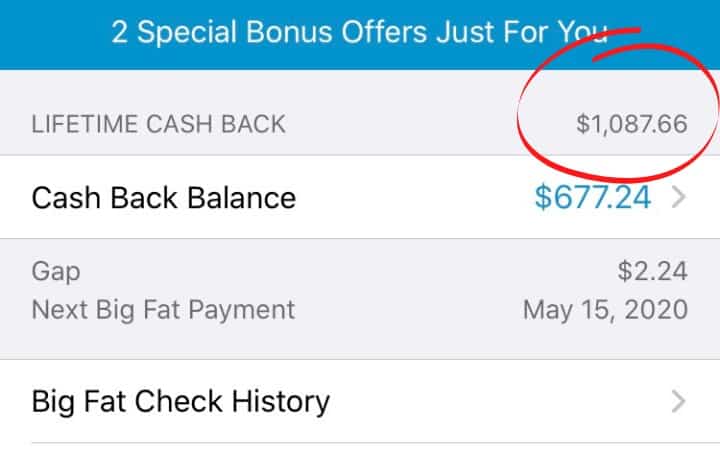 Check out Rakuten here and receive a $25 Welcome Bonus for signing up for free!
---
Walmart Hack #3: Don't forget to Price Match
Walmart's price match feature is a kind of Walmart's guarantee that you're getting the best deals when you buy from their store.
It allows you to compare prices across different stores, such as Target and Amazon, even in-store and Walmart.com. If you find a deal that's cheaper than what Walmart offers, you can get the product at your local Walmart at that same price.
Simply present the ad with you when you check out and the Walmart rep will verify if the product qualifies for a price match.
Learn more about Walmart's Price Match Policy here.
---
Walmart Hack #4: Use the Walmart Grocery Pick-up app
The Walmart Grocery Pick Up app is a very handy app for those who want to save time (because they don't have to find the products themselves), and save money (because it curbs your tendency to overspend).
How does the Walmart grocery pick-up work?
You simply just download the Walmart app and make your order. Then, a Walmart staff will pick them up for you from the store. They'll even suggest alternatives if something on your list is not available. They can also pick fresh produce for you, and get a refund if you're not satisfied with the quality and freshness.
Walmart also offers same-day pick up which allows you to pick up your items 4 hours from the time you made your order.
For even faster service, use the mobile check-in from the Walmart App. Once you are checked in, a Walmart pickup staff will know you are on the way to pick up your items.
You'll enjoy $10 off your purchase when you use the Grocery Pick-up app for the first time.
---
Walmart Hack #5: Try Free Shipping
For online shoppers, free shipping can be a huge money-saver. Fortunately, Walmart has come up with its own free shipping feature, which is awesome!
In the past, Walmart requires that you spend at least $35 to qualify for free two-day shipping. But in an attempt to compete with Amazon Prime (which has free shipping for all eligible orders), Walmart has dropped these requirements and you can now get free shipping no matter the size of your cart. Some products are even eligible for same-day shipping.
So, if you can't make it to the store personally to purchase something, you can order online and have it shipped for you, at no extra cost.
---
Walmart Hack #6: Opt for Walmart's House Brands
As we all know, branded products come at a cost. But why pay more when you can get the same product with the Walmart house brands for a lot cheaper?
Great Value, for instance, is Walmart's private label brand. The brand has a lot of products to offer, from generic ice cream, peanut butter, butter, mayonnaise, ketchup, to trash bags and toilet paper. The brand receives less marketing than leading rivals, so some people may assume that Great Value, is well, isn't that much of a great value. But I've found that many Great Value products have the same ingredients as their branded counterparts, but are sold at much cheaper prices.
For pasta, condiments, canned goods and other non-perishable items, we really don't mind getting Great Value. The quality is the same but the price is more or less 20 percent less than their branded counterparts.
---
Walmart Hack #7: Buy yesterday's baked goods
One of the well-kept Walmart hacks that can save you a lot of money is going to Walmart first thing in the morning and purchasing yesterday's baked products.
I know, we all want freshly-made bread, but if you want to save around 40% of its cost, then buy yesterday's bread and muffins. Walmart is known for its massive inventory of baked goods, and it's always adding new stocks every day. So, to make way for the new inventory, they'll markdown day-old baked goodies significantly and get sold a lot faster.
These bread are only one-day-old (they're not even expired), so they're safe to consume. If you aren't eating them right away, you can always freeze them or use them in meatloaves, for example.
---
Walmart Hack #8: Buy meat first thing in the morning
Just like the bakery, Walmart's meat section is oozing with bountiful selections of meats of different kinds, sizes, and cuts. If you need to stock up on meat, make sure to make a beeline to your local Walmart store early in the morning.
Meats are priced down when they're nearing their sell-by dates. Since meats are perishable, they'll need to get sold as fast as possible. So, Walmart reduces the cost of their meats early in the day, along with most of their fruits and vegetables.
---
Walmart Hack #9: Trade-in Old Gadgets
Are old phones, computers, games, and controllers gathering dust in your home? If you're constantly upgrading your electronics, you'll probably think that your old ones are now worthless. But Walmart is willing to buy them from you in exchange for gift cards.
The Walmart Gadgets to Gift Cards program is an excellent way to make some extra cash from your electronics, instead of just disposing of them. You can find a list of accepted electronics on the Gadgets to Gift cards page. Once you find the brand or model, you will know how much Walmart is willing to pay for it.
If you're happy with the appraised price, you can ship your old electronics to CExchange. If the evaluation goes well, you will receive a gift card for the appraised amount of your electronics.
---
Walmart Hack #10: Check out the Clearance Items
Walmart's clearance section is a great destination for savvy and frugal shoppers who are looking for significantly priced down items. Clearance sections are typically located at the very end or back of the store, so you'll have to walk past their regular-priced products.
But the trip to the clearance section is often worth it, as you'll find plenty of heavily discounted items. Apart from the clearance sections, end caps of the aisle also carry marked-down products.
---
Hack #11: Use coupons
Walmart already carries numerous cheap products, but you can save even more if you purchase using coupons. So, before you go to Walmart, visit a couple of coupon websites or even visit Walmart.com to check if there's a coupon you can use.
You may also use Honey, a coupon-finding browser extension. Honey works by scouring the web with legit and qualified coupons that apply to your purchase.
Honey partnered with thousands of merchants and retailers, including Walmart. So if you're shopping at Walmart.com and you're a Honey Gold member, you can get up to 2% cashback from your purchases. Your cashback is converted into gift cards which you can use for future shopping.
Walmart Hack #12: Watch out for price drops
Let's say you bought an item yesterday and noticed today that the item has dropped in price. You can get the difference in price back as long as the price drop occurred within one week of your purchase.
So, keep your sales receipt for at least 7 days and if you notice a price drop within this period, you can request a reimbursement at the store.
To save even more money, don't forget to scan your receipt on Ibotta to get cash back for eligible purchases. Check out Ibotta here.
Walmart Hack #13: Know the sales cycle at Walmart
Know the best things to buy at Walmart each month to get the best deals and save money. For example, my husband and I don't buy toys for kids in December because that's when the prices get too high. Instead, we buy toys earlier in October and November, or January.
If you are looking for cheaper TVs, monitors or computers, shop in February at your local Walmart because that's when they usually try to clear out the old merchandise to make way to new models.
Walmart Hack #14: Consider Refurbished Electronics
If you are planning to buy electronics, check out refurbished electronics to get the best deal! They are inspected and tested so you are assured that they work like new, but at a fraction of the cost of brand-new ones.
Walmart Hack 15: Get a Walmart Credit Card
With a Walmart credit card, you'll enjoy exclusive deals that are not available to other shoppers. You can use your Walmart credit card for shopping online using the app, or shopping in-store, and get up to 5% cash back. You can also get 1% cash back everywhere else where Mastercard is accepted.
---
Final Thoughts
There's no denying that Walmart is a cult-favorite among money-saving shoppers. Their prices are just hard to beat.
But that doesn't mean you have to pay the full price when you can enjoy some amazing discounts shopping at Walmart. With the Walmart hacks mentioned above, you're sure to maximize your savings!
Do you have more Walmart hacks to add to this list? Let's see them in the comments.