Where are you financially today? And what changes would you like to implement to enjoy a better financial life this year?
A lot of people can feel the economic sting but the income rate has barely gone up. It's the sordid reality we face every day and it can bring a lot of frustrations in life.
But while the rising cost of goods is beyond our control, there's a lot of things that we can put into our hands.
Let's start with changing our perspective about money and making the right moves so we can be better off financially than last year. After all, who has better control of your personal finances than yourself!
If you are ready to make this year your best year yet, here are some financial milestones to unlock and money moves to make to start changing your life.
PIN THIS! Or follow me on Pinterest!
This post contains affiliate links. Please read my full Disclosure for more information.
1.Diversify Your Income
If you have your eyes set on financial independence next year or the following years, it is essential to start diversifying your income as early as possible. If your current household is sustained from your day job, consider adding more income sources, so you don't have to live with a single paycheck alone.
As early as now, think of ways to earn more outside your day job. Perhaps getting a new property you can rent or study getting invested in ETFs stocks and bonds.
You could also consider running a small business if that's your forte. What's important is you re-invest your money so it gets to multiple a couple more times more.
Also, if you lose your job or fell into an unexpected predicament that affects your finances, you have the peace of mind that you still have something to fall back on.
Don't have much money but want to get started with investing?
Check out this app called Acorns! I also personally use this app to save money and invest without thinking. Acorns automatically invests your spare change from your daily purchases and lets you invest as little as $5 into a portfolio of ETFs.
For example, if you spent $3.80 for a coffee using the credit/debit card you linked to Acorns, Acorns will see the transaction, transfer the spare change of $0.20 to your Acorns account. When your account hits $5, Acorns will withdraw the money and invest it. It's an easy way to save money and get started with investing!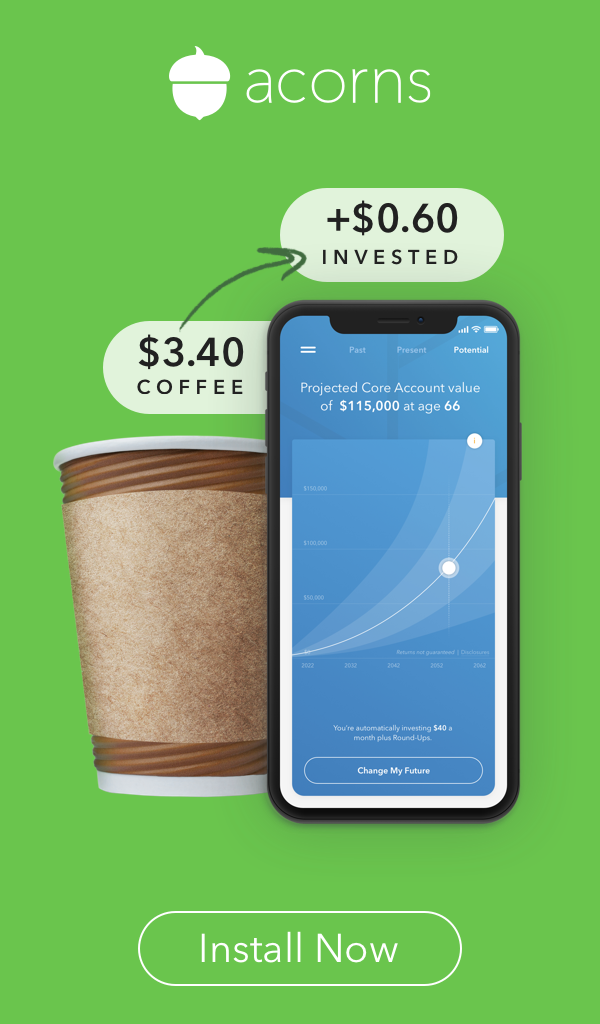 Acorns is currently offering $5 FREE when you join Acorns using this invite link below.
2. Take on a Side Hustle
Everyone should have a side hustle. Earning a little extra on the side can significantly help in supplementing your income, which in turn, boosts your wealth and allow you to achieve more of your financial goals.
The good thing about working on a side hustle is that you could do it in your free time and you wouldn't have to disrupt your typical workday routine. Plus, you could work on your passion and earn from it at the same time.
If you love sharing your opinion, tips, or knowledge to help other people, blogging can be a great hobby to start that may eventually generate money for you. It's been one of the best decisions I made that changed my life, and it could do the same for you, too!
Interested? This hosting company can help you set up a blog for only $2.75 per month. It was also what I used for my blog when I started and I highly recommend them!
If you need some help with starting a blog, check out my detailed guide on how to start a blog where I'll show you the strategies I used to grow this blog and make a full-time income from it.
Related Posts
3. Learn Ways to Spend Less
It isn't how much you make that make you rich, it is your spending habits.
Spend lesser than you make and you'll avoid debts and be able to start building wealth.
ACTION TIP
Go back to the last several months this year and make an analysis of your spending.
If the goal is to spend less money, start with where you were spending more, and then make the cut. It helps if you keep a spending journal or record your expenses through a budgeting app.
If not, just have an honest conversation with yourself and acknowledge your weakness. Did you spend too much on fashion, entertainment, subscriptions you rarely even use, lavish vacation, electronics?
If you feel like you spent too much on some of these areas or feel that you can slash off spending by 10-20%, then you should be able to free up a good amount of money you can use elsewhere.
Once you've determined which areas you can spend less on next year, zero in on a specific amount. This will serve as your motivation and benchmark for progress.
For instance, you can trim down entertainment expenses by $50 if you opt to work on your side hustles during the weekend and cut the downtime you spend on cinemas and restaurant dinners. Sure, it's going to feel different at first, but face your spending demons and crush them with something you can do more productively.
---
More Money-Saving Tips!
Use Ibotta
Ibotta is a free app that pays you for buying groceries. Earn cash back each time you buy grocery items such as bread, milk, yogurt, toothpaste, meats, vegetables, and more using Ibotta. You can also earn $0.10 to $0.25 per grocery receipt you scan on the app.
I've been using Ibotta and earned over $1000 in cash backs and bonuses by referring this awesome app to friends. Plus, you'll receive a $10 Welcome Bonus after scanning your first receipt, so there's nothing to lose but more to gain!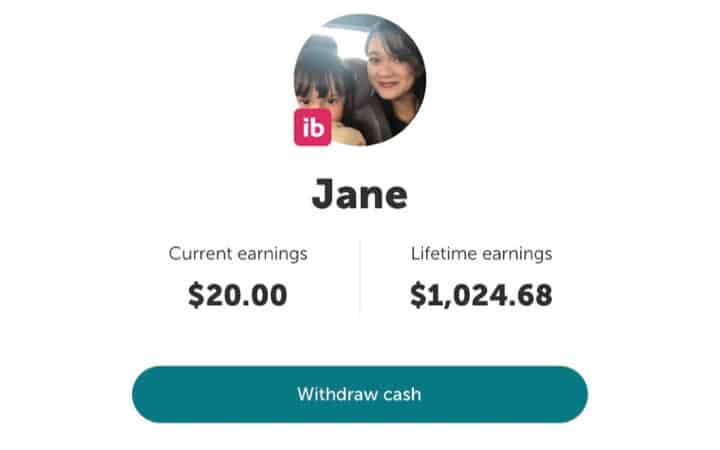 Create a Weekly Meal Plan
I can't emphasize enough how important this weekly routine is to helping us stick to our budget. By meal planning, I'm able to slash our grocery budget in half and avoid wasting food. You can read more about how I meal plan here.
If you need help with meal planning or simply don't have time to do it, I highly recommend using the $5 Meal Plan. Although I like creating meal plans myself, sometimes I still use this service for the busy weeks.
For only $5 a month, you'll receive a delicious meal plan per week (+ a shopping list) where most meals only cost $2 per person or $5 per family. It's a great tool to use if you want to save money on food, avoid eating out or stop throwing out food.
For a limited time, they offer a FREE 14-day trial through this link. If you like the service, you can continue paying for the service for only $5 per month or $1.25 per week. Otherwise, can it before the trial ends, and you'll still get two weeks' worth of delicious meal plan for FREE!
I also personally use this app and have earned over $1000 in cash back from my online purchases. It is a FREE app or site that pays up to 40% cash back for your online purchases at any of their partner stores.
Ebates is also currently offering a $10 welcome bonus after making your first $25 purchase through their portal. If you are going to do online shopping anyway, why not earn cash back to save money!
Related Post: Ebates Review: Is It Worth It? Is Ebates a Scam?
4. Pay off Debt
Do you have debt? Are you tired of paying interest after interest and not being able to completely pay your debts off?
It's a goal for many people to pay down debts, but some just accumulate more new debts without making a dent on the existing ones. If this is you, learn to pay off debt.
Paying off debt is not an easy task. We see people struggling for years to take down debts and have debts all their lives. But becoming debt-free is completely POSSIBLE.
5. Make a Plan for Unexpected Money
How did you spend your tax refund or a large bonus last year? You may not have planned or anticipated getting a considerable amount, but you can expect how to spend or use it when you do.
Make a plan for unexpected money. If you get a bonus or commission at work, create an initial partition for that money. Perhaps you can save 50%, use 30% to pay off debts, and then spend the other 20% on your wants.
Plan what you want to do with your tax refund as well. This is not going to be a strict guideline, but it helps you stay on course and not lose track of your financial goals.
6. Beef Up Your Emergency Fund
A financial crisis always happens at the most unexpected times and you don't want to be caught off guard. No matter where you are in life today, it is essential to have an emergency fund to have something to tap into to tide over the unthinkable.
Instead of going into debt or spending those savings you so carefully piled up for a vacation or major home improvement project, the emergency fund gives you some cushion to keep your finances intact despite disruptions.
Start saving or beefing up that emergency fund today. You don't have to do it big time once, but you can keep adding to it little by little over time. And don't forget to replenish the fund should you use it up. Nothing beats having peace of mind knowing your financial house is in order even when life throws you curve balls.
Have a low income or too broke to save money? This is how I saved an emergency fund with no money!
7. Improve Your Credit Score
Your credit score is a huge deal because it says a lot about your potential for financial opportunities, whether you're getting a new credit card, buying a new home or even upgrading your phone plan. While it can be a pain to have poor credit score, improving it doesn't have to be a difficult guesswork.
This year, make it a part of your financial routine to check your credit report. It would give you insights of what goes into your credit score and what's pulling your credit score down. Perhaps to start with, you should pay your bills on time and utilize your available credit wisely.
You can get a free credit report and free credit monitoring here. Don't worry, it's completely secure and your inquiry won't impact your score.
8. Educate Your Children on Financial Matters
Financial management shouldn't be just a one-person affair. If your children are already old enough to at least understand the basics of saving and managing money, it's high time you get serious about educating them.
You can teach them to portion their school allowance so that they are able to save something each week or buy an inexpensive treat they like. Take them grocery shopping so they know how important it is to follow a shopping list and stick to a budget.
You don't have to burden your children with the complex concepts of retirement or investing just yet, but this could be the best year that they learn the foundations of personal finance in a level that they can understand.
KEY TAKEAWAYS
Regardless of the time of the year, consider what you can already do today and make a plan for your next strategies. After all, it starts with a dream, then a plan, action, and then results. You can't start a plan and not act on it. These money moves will help you shape up your finances better next year, but you have to do it with dedication and commitment.
I want to hear from you! What are your money goals for 2021 and how do you plan to achieve them?