What does it mean if you have an itchy left palm? Is it true that you're going to be lucky with money or would it bring bad luck? Let's find out.
If you feel a terrible itch in your left palm, it's probably more than just a sign of an allergy flare-up. Maybe, just maybe, you're about to come across with some money. If that's the case, we probably won't mind getting itchy hands time and again.
If you are superstitious, you also probably know what it means when you feel your left palm itching. Otherwise, you've probably heard of this belief from others before and wondered, "what does it mean when your left hand itches?"
Interested in learning what left hand itching means? I know I do so I did this research to find out what these money superstitions are all about!
Left Palm Itching: Medical Explanations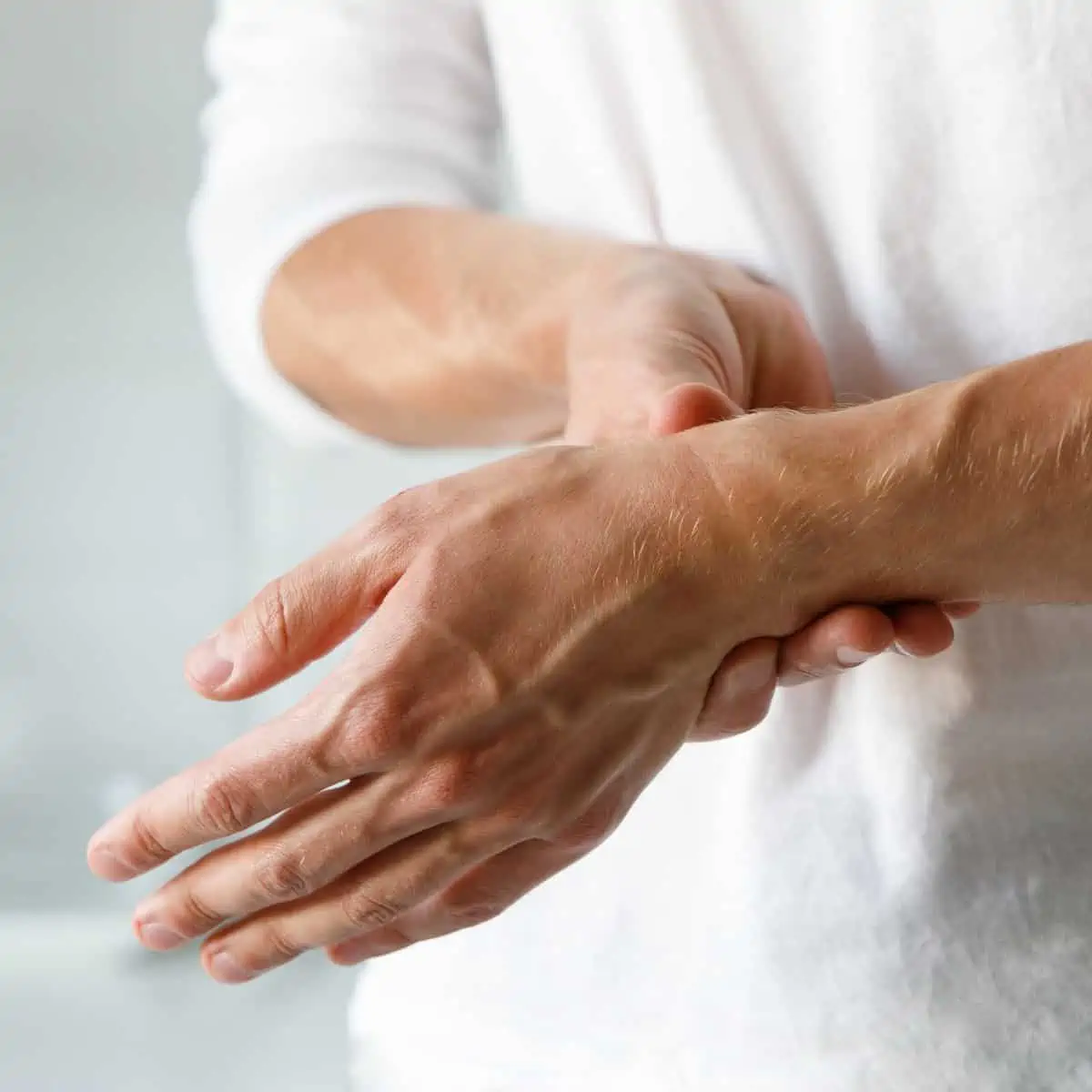 Before we get to the superstitious side on why we sometimes have itchy palms, let's try to make sense of it from the scientific side.
According to Healthline, there are a couple of reasons why your palms itch, including:
Skin dryness. This is common during the winter season because the cold weather strips moisture from the skin cells, causing itchy and dry skin.  
Skin irritation and damage. Certain irritants can cause itchy palms as well. You might also damage your skin while aggressively brushing or scrubbing, leading to itchiness. 
Allergic reactions. If your hands come in contact with an allergen, you could develop an itching palm. 
Psoriasis. This is a condition that makes skin super dry itchy, sometimes scaly, cracked, and painful. 
Eczema. This is also a skin condition wherein breakouts tend to give you itchy, sometimes bleeding, and cracked and dry skin. 
Diabetes. Although it's uncommon, some diabetics do get itchy palms because of poor blood circulation. 
Itchy palms can be a result of one or more of these conditions. I suggest going to a doctor and having your itchy palms checked out if you suspect that it is caused by an underlying medical condition.
Itchy Left Palm: What It Means For Your Finances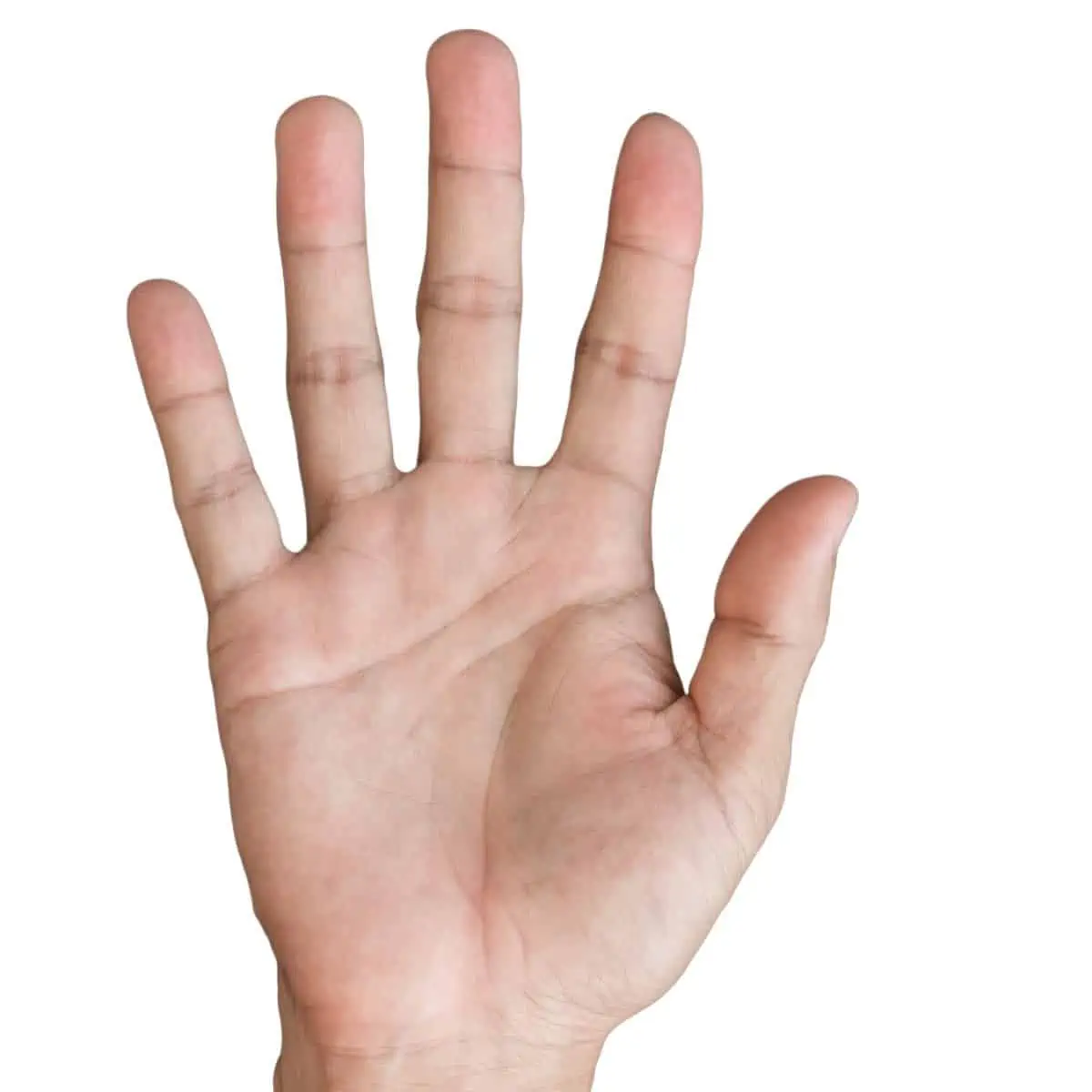 Among the superstitious, an itchy left palm is attached to money luck. But does an itching left palm signify bad luck or good fortune?
You've probably heard this belief among the older generations. If your left hand itches, it means having money coming your way. It can be in the form of unexpected money (probably a dime you find on the street), or a massive stroke of luck, such as winning a billion dollars in the lottery. 
No matter how small or huge the money is coming for you, having means itchy left palm is popularly attached to having some good fortune sooner or later.
Itchy Right Palm vs. Left Palm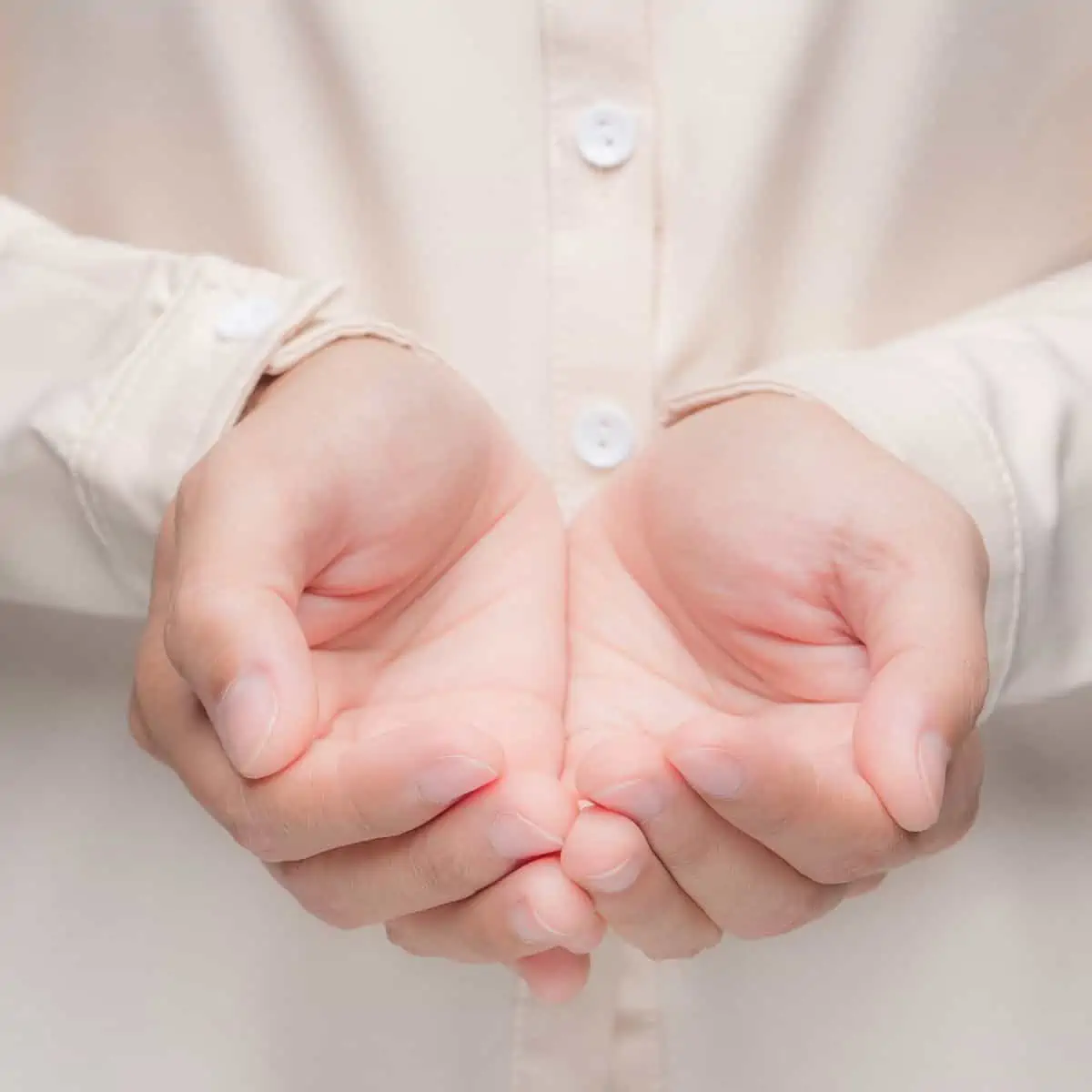 Although the popular belief in most parts of the world is that you will receive money if you find your left hand itching, such is not really the case in the Hindu religion.
An itching hand in India is also related to money superstitions. And your gender has a lot to do with it. 
In India, it is believed that women who have itching left palm are bound to lose money. Meanwhile, if the right hand itches, it means there would be some money coming their way.
It is the other way around for Indian men. When the left hand is itching, it means they are about to acquire money. If the right hand itches, it means money is coming out.
This belief is largely attributed to Lakshmi, the Hindu goddess of good wealth and fortune.
In the Indian culture, it is believed that one receives with the right hand, and gives away with the left hand. So, Indian men believe that they'll encounter some money if the right palm itches, and lose some money if it's the left.  

True Stories of Luck: Lottery Winners Who Had Itching Hands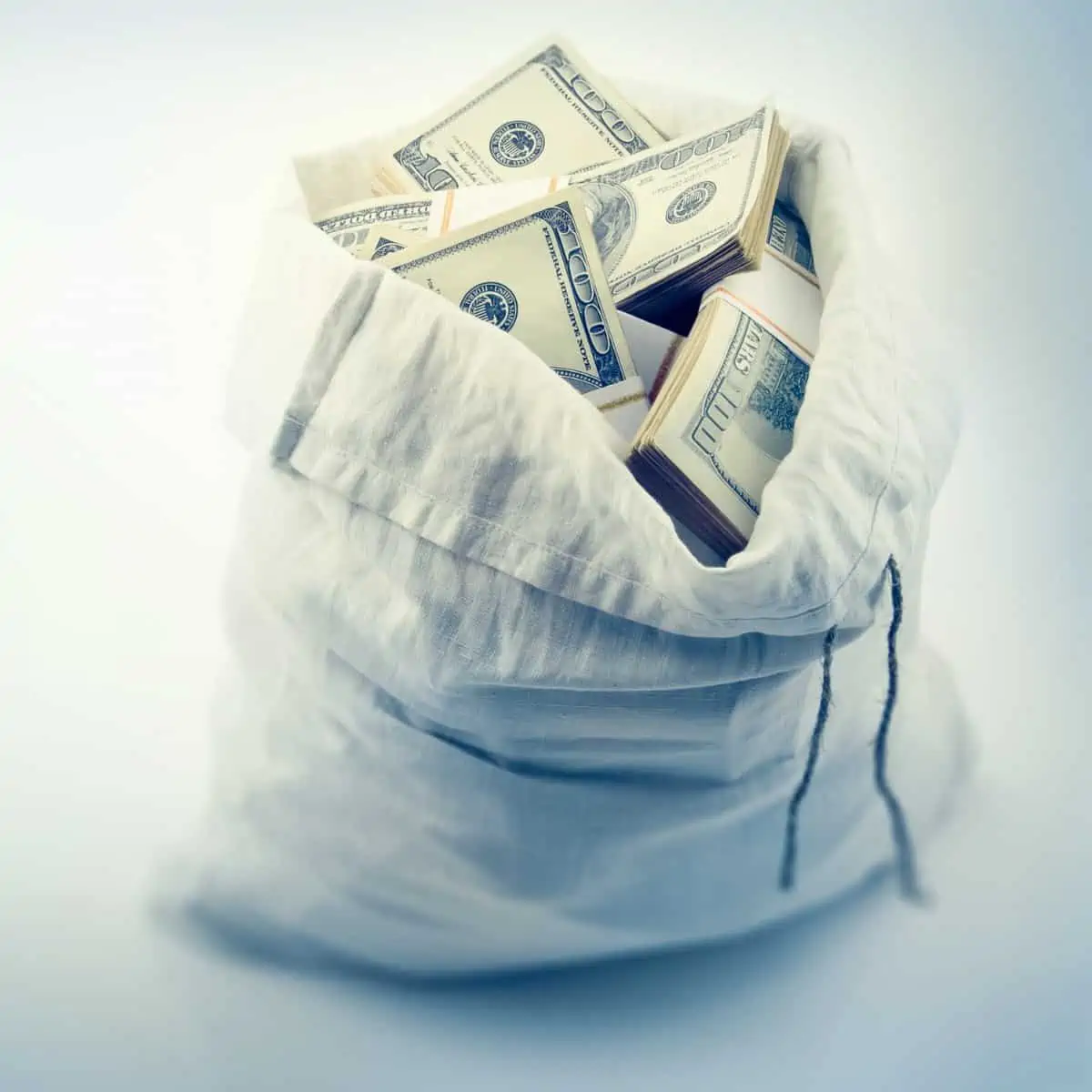 If you have the left hand itching, lottery luck must be in your favor. Did you know that the probability of a lottery in the US is 1 in 292.2 million for a Powerball drawing?
So yes, winning the lottery is very remote for most of us. But probably not so much for those who had luck and itching palms.
Let's take for example a woman from Michigan named Jacquette Prater. She was having an itchy palm for a couple of days. So she decided to buy a lottery ticket for the Mega Millions drawing and won the $2 million jackpot. Her palms stopped itching since she won.  
A woman from Baltimore also won the $50,000 prize from a scratch-off ticket after all her three daughters reported their left hand itching at the same time.
A man from Mandurah, Western Australia who said he had an itchy palm also won $928,000 in the lottery.
Mary Wernicke of Saskatchewan, Canada said she had itching palms a few days before she won the $60 million lottery jackpot. She only had a $5 bill left in her purse, but still decided to use it to buy the winning lottery ticket.
And probably the biggest lottery win was by grandma named Mary Shammas. Mary was riding a bus when her left hand would not stop itching. She got off the bus, bought a lottery ticket, and won $64 million.
Although the odds of winning the lottery are pretty slim for most of us, these people thought it's not such a bad thing to try their lottery luck when they had their left hand itching. For them, an itchy left palm means money coming in, and money did come to them, big time.

Common Money-Related Superstitions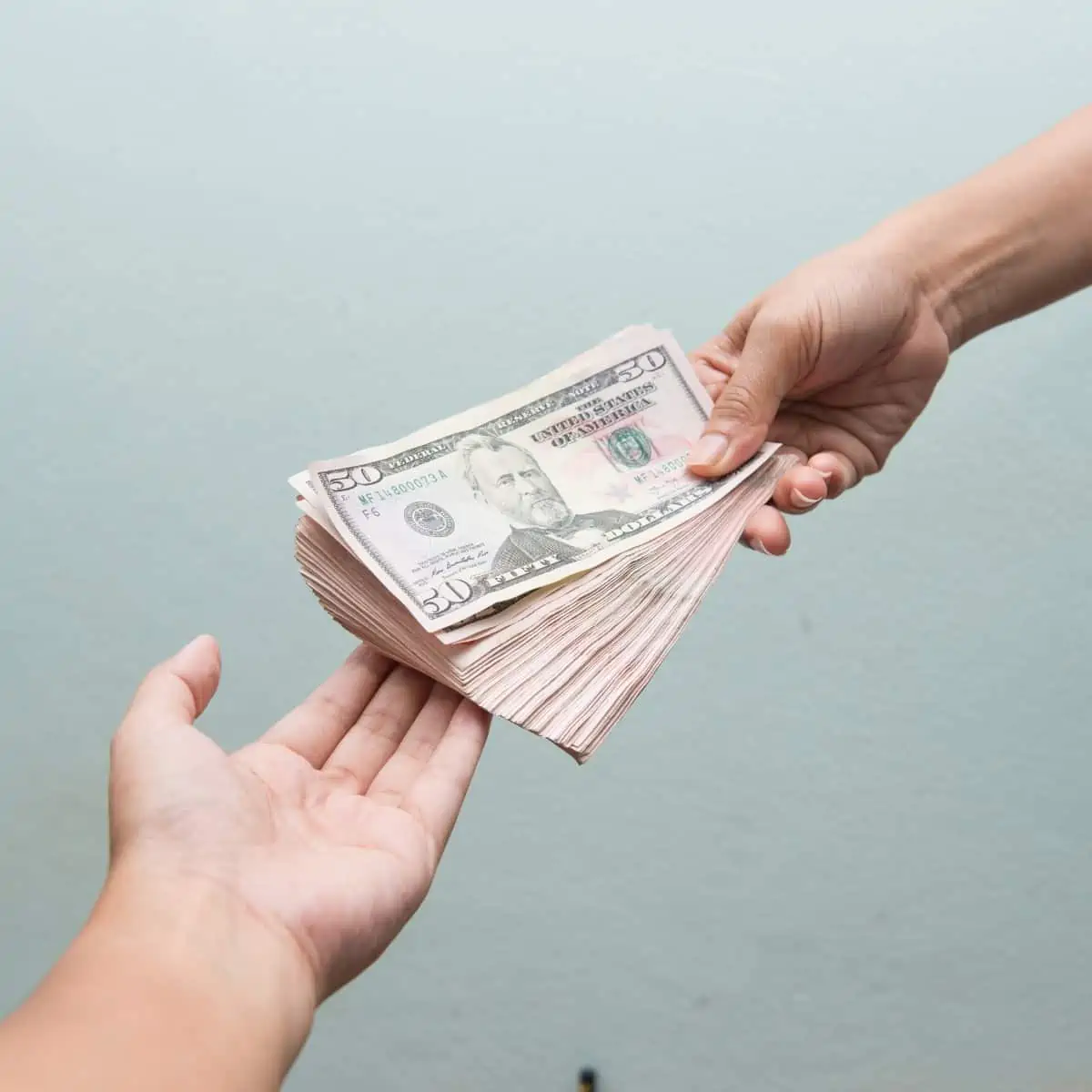 Having an itchy palm is a welcome annoyance for people who believes it can inflate their bank account through unexpected money.
The origins of left hand itching being related to finding or losing money can be traced back to the Celts and Saxons in Europe.
These people used to believe that rubbing silver against their itchy skin can cure diseases.
The belief evolved and they started believing an itch means that they are about to encounter some silver (or money), so they took itching palms as a sign of good fortune.
Here are other money superstitions across cultures that you'd be interested to know:
There's an old Chinese saying that it's bad luck to put your wallet or purse on the floor. According to this belief, a purse on the floor is money out the door. You need to respect money for it to bring more money, so you should never put your purse or wallet in a low place like the ground. The Brazilians also believe that putting your purse on the floor will make you go broke. 
A black cat crossing your path is also believed to be a good sign by many Europeans. In Germany, a black cat crossing from left to right means you'll have good luck.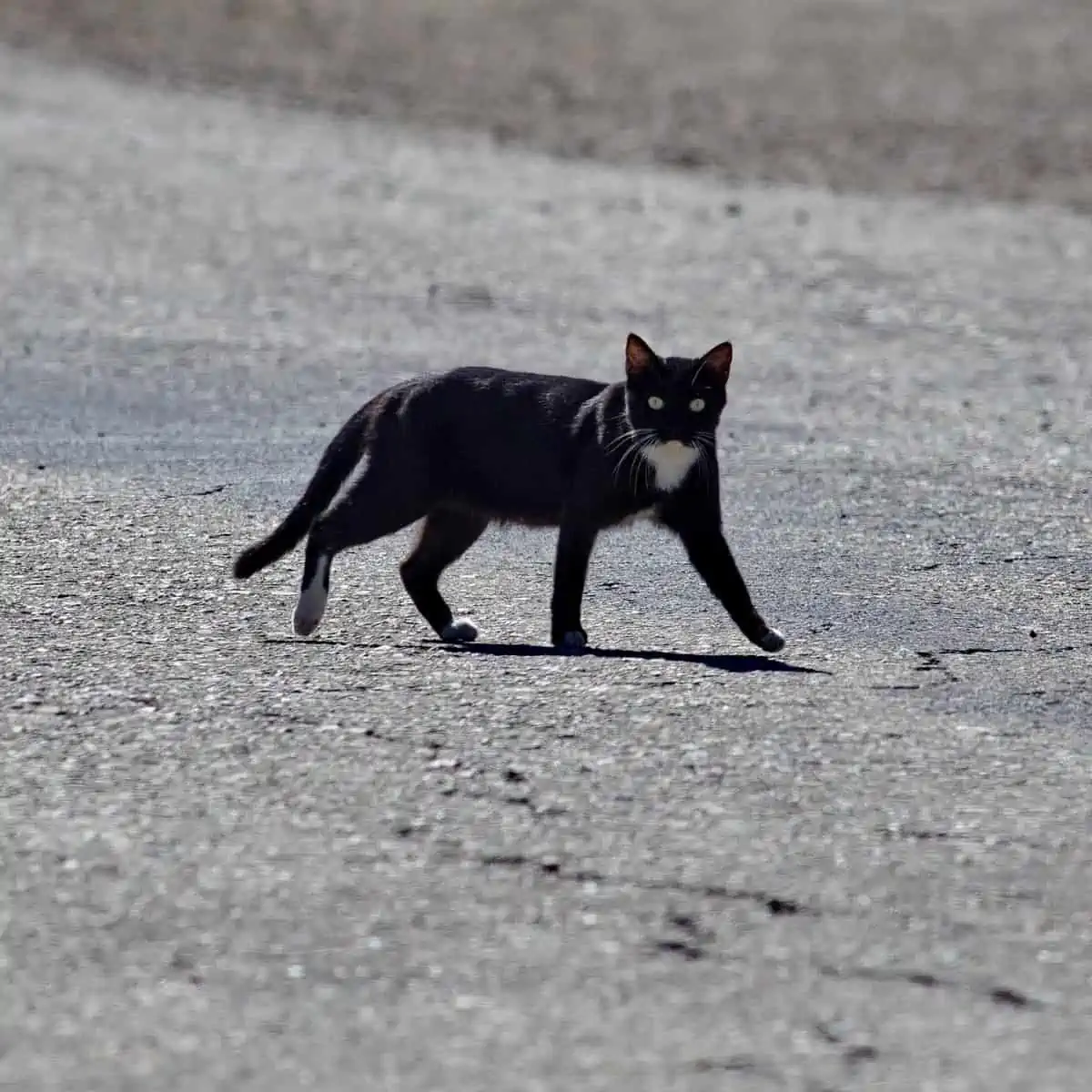 Black cats are believed to carry luck, so you're lucky if they walk towards you. If the black cat walks away from you, then take that as a bad omen because it carries luck away as well. 
Even the Scots welcome strange black cats into their homes because they believe these felines bring prosperity.
The Japanese also believe that a black cat can help drive away evil spirits and prevent unwanted energy buildup within your home.
Bird poop brings money. In Turkey, people believe that you need to buy a lottery ticket if you were lucky enough to catch some bird poop on your head. They believe that bird poop is a sign of luck, so don't take it the wrong way if a pigeon dumps on you. 
Spiders are signs of money coming in. In the Caribbean Islands, letting a brown spider crawl into your pocket is a good sign of luck, wealth, and prosperity, that's why they call it the money spider. So if you see one, let the spider crawl into your pocket and perhaps, you're in for a windfall. 
Putting a money tree at home brings in good luck. According to stories, the money tree story started with a poor Taiwanese farmer who prayed for some financial respite. 
The farmer found a Pasricha tree and took it home. He started selling some of the tree's seeds and he became wealthy. He attributed his good fortune to the tree, and started calling it the "money tree." 
This post may contain affiliate links. I may earn a small commission at NO extra cost to you for purchases made through these links. Read our Disclosure page to learn how this website makes money.
Make More Money: Put Your Hands and Time at Work
Do you also believe that left-hand itching means money coming in? Would you buy a ticket or place a gambling bet the moment you feel your hand itching? 
For me, there is nothing wrong with believing in such superstitions. If you grew up with such beliefs, then you're bound to believe them anyway.
But you cannot just rely on luck to achieve financial freedom. You can't just pray and hope that a brown spider crawls into your pocket or that a bird poops on your head so you can become rich and prosperous.
Even if you don't have an itchy palm at the moment, you can attract money by putting your hands at work. Here are some of the best ways to generate money at home with or without an itching palm:
Business Ideas for Stay-at-Home Moms
There are several business ideas for stay-at-home moms that you can start right away. If you have a knack for words and story-telling, you can become a freelance writer or blogger. You could also start a proofreading and bookkeeping business that you can run virtually. Maybe you're creative, so you can create crafts and sell them online or market your graphic design skills.
Etsy shop ideas
Selling on Etsy is quick, fun, and easy. If you don't know how or where to start your Etsy business, you could take a look at these Etsy shop ideas and see which products resonate with you the most. You could sell digital products like printables and artwork, or create your own crafts, personalized merch, and even vintage items.
How to Sell on Amazon
Amazon is another great place to run a business. This business is largely established, popular and influential. If you want to learn how to sell on Amazon, you could explore a few good options, such as retail arbitrage and private label. 
Related Post: How to Sell on Amazon for Beginners with Retail Arbitrage
How to make $10k a month
You don't have to wait for an itchy left hand for you to start making money. There are a couple of ways for you to make $10K a month. You could start by selling your freelance services as a consultant, virtual assistant, or freelance writer, or perhaps start a dropshipping business. You could also make passive income selling courses or make money from a YouTube channel. 
How to Flip Money
If your left palm itches, it's probably because you know you have some money coming in. If you learn how to flip money, you'll always have money from investments or buy and sell business. You could also flip money for the time you spend answering surveys and market research or even flip money with physical items like clothing and furniture. 
How to Invest and Make Money Daily
We now know that itchy palms could mean getting some money, and one of the best ways to make sure you do is to invest money. In fact, having a strategic investment plan is an important part of financial planning.
You could start investing little by little through micro-investing apps, invest in real estate or go a little bolder with cryptocurrency.
As long as you study the market and invest according to your risk tolerance, you could truly make money from your investments.  
Related post: How to Invest and Make Money Daily
How to Make $3000 Fast
Although an itchy left hand usually signifies receiving money, you can't really be sure when that would happen and how much you would get.
But, you could try to make it happen proactively by learning how to make $3000 fast. You could start by selling some of your stuff, flipping items, side hustling as a freelancer, or running your own digital business (such as dropshipping, selling feet pics, or providing coaching and mentoring services). 
How to Make $100 a Day
If you could feel your palms itching for some money right away, then you need to act on it (instead of just waiting).
By learning how to make $100 a day, you could tide over a minor financial bind and save money little by little. 
Some of the best ways to make an extra hundred bucks are to take on easy jobs like pet-sitting or house-sitting, delivering food, groceries, and packages, or running errands for others.
If you are on your phone or computer all the time, you could try money-making apps like surveys, work as a search engine evaluator, proofreader, or online tutor. Truly, there are so many ways to make money online nowadays, and making extra cash is just a matter of finding where your strengths lie. 
Related Post: How to Make $100 a Day: 28 New Ways to Make Money in 2022
Left Hand Itching Frequently Asked Questions
What does itchy left hand mean?
In many cultures, it is believed that a left hand itching means money coming in for you.
Which hand itching means money?
Many people believe that an itchy left hand means money. However, the answer could vary depending on the culture you belong to. For instance, Indian men believe that itching on the right palms means they are about to receive money, while if it's the left hand itching, it means they will lose money. For Indian women, it is the other way around.
Is it lucky to have an itchy right hand?
If you are male and follow the Hindu beliefs, then yes, right hand itching is lucky. They believe that you receive money with the right hand and spend with the left hand. But in most cultures, it is a good sign if the left hand is itching.
Why are the palms of my hands so itchy?
There are many reasons for having an itching palm. It could be because your palms have come in contact with an irritant or allergen. It could also be due to a skin condition, like eczema or psoriasis. However, the superstitious and spiritual meaning of having an itching palm is tied to money luck.
Conclusion
It's not wrong to believe that left hand itching means having good fortune coming your way. In fact, it gives you something positive to look forward to, but I suggest not getting your hopes too much.
Some people may have won the lottery jackpot because they had one palm itching, but can you also imagine how many people had an itchy left hand but did one win? It's good if you're lucky, not so much if you're not.
So instead of counting on luck and an itching palm, why not use your hands, talent, and time to create money? With a steady paycheck, you won't have to wait to have itchy palms to know you'll have money. With hard work, determination, and maybe a little bit of good luck, you'll have money coming in all the time.