How to Become a Bookkeeper from Home
So, you want to learn how to become a bookkeeper with no experience? Maybe you're looking for a job that:
But you don't know where to start.
In this blog post, I will show you our comprehensive research on bookkeeping and the steps to becoming a bookkeeper and making money from home.
But first…
Why Learn to Become a Bookkeeper?
First, there is a high demand for bookkeeping. Every business, online or not, needs someone to do the books.
Second, it's a low-cost business you can do from home on your own schedule, so it's a fantastic option if you're looking for flexibility. What's more interesting about bookkeeping is that you can learn how to become a bookkeeper online! You don't always need to get a certification at school to become a successful bookkeeper.
This post contains affiliate links. I may earn a commission for any purchases made through these links at NO extra cost to you. Please read my Disclosure for more information.
What is bookkeeping? Bookkeeping vs. Accounting
What is bookkeeping, and how is it different from accounting? We hear that question all the time. Those who aren't fully aware of what bookkeeping is often confuse it with accounting. But the truth is, these are two different jobs which at times may overlap.
What does a bookkeeper do?
A bookkeeper is a professional who's in charge of a business's financial transactions daily. A bookkeeper must update the financial records and make sure that they are accurate at all times. Additionally, a bookkeeper receives receipts, reimburses work-related expenditures, manages the payroll, pays bills, and collects payments.
It is the bookkeeper's job to monitor and track the company's daily financial standing by creating and providing reports of the company's cash flow on a daily or monthly basis.
What about an accountant?
An accountant is a professional who's in charge of reviewing and analyzing the company's financial standing through the data provided by the bookkeeper.
Accountants don't necessarily engage themselves with the company's day-to-day financial operations. Instead, they are responsible for the company's higher-level financial transactions, such as preparing and filing taxes, auditing, and high-level financial management.
Another marked difference between a bookkeeper and an accountant is that bookkeepers do not need a certain degree, but accountants do need to graduate with a degree in accounting. Aspiring bookkeepers can learn from training and experience, while accountants need to have the right diploma to be accountants.
---
Bookkeeper vs. Tax Preparer
A tax preparer is a person who prepares and files an individual's or a business' taxes, while bookkeepers, as mentioned above, are those responsible for the organization of finances within an institution. These roles can be fulfilled by one or two people in most cases—depending on how big the business is.
When it comes to taxes, a tax preparer does much more than just fill out forms for the client. A bookkeeper will be able to help with all areas related to the client's financial organization but would not normally do any preparation or filing for taxes. In other words, if someone needs help with their taxes, a tax preparer is the right professional.
If you want to become a tax preparer, check out our comprehensive guide: How to Become a Tax Preparer at Home.
It's important to note that the IRS requires certification in order for someone to prepare taxes.
---
Why do businesses need a bookkeeper?
Why is there a demand for bookkeepers? The answer is simple: businesses need them.
Whether one is a startup or a huge and established company, bookkeepers play a crucial role in keeping the company's financial health in check. Specifically, bookkeepers are essential because:
They help develop a sound budget for the business. Bookkeepers keep tabs of the company's financial ins and outs regularly, generate data, and update financial records. With this information, a company can create a sound and realistic budget that reflects the business's financial standing.
They organize business finances. When a business owner needs to pull out specific financial information to give to the IRS, the bank, or the investors, a bookkeeper should be able to do so with ease. Bookkeepers are essential in maintaining and ensuring the company's financial organization by appropriately filing and categorizing financial information.
They aid with decision-making. When it comes to deciding for the business, everything must be considered and accounted for. Bookkeepers provide information on the company's current financial situation and use such information to back up a business owner's decision.
---
How Much Money Can You Make Bookkeeping?
According to the Bureau of Labor Statistics, entry-level bookkeepers earn an average of $19 an hour, which comes close to $40,000 a year. Meanwhile, experienced bookkeepers command around $30-40/hour, with others making as much as $60/ hour.
However, you can far exceed this rate if you take charge of your own bookkeeping business because you can work for multiple clients, have low overhead costs, and can determine your own rates.
Indeed, online bookkeeping jobs present a fantastic income potential, and your rates can only go up as you gain more experience and establish your bookkeeping business in the industry.
So, if you're doing freelance bookkeeping on a part-time or full-time basis, it can be a savvy way to supplement your household income and achieve your financial goals.
---
What Does It Take To Learn How to Become a Bookkeeper from Home?
There's the common misconception that bookkeepers need to have a degree in accounting. But nothing could be farther from the truth.
Anyone can be a bookkeeper. You can learn and master the skills and strategies you need at offering efficient and high-quality online bookkeeping services.
However, you do need to have certain qualities and skills to become a great one. Here are what it takes to become a fantastic bookkeeper:
Extremely organized. Bookkeepers deal with lots of numbers, data, and other financial information every single day. One must be extremely organized so that the books are sorted, updated, and managed efficiently. You need to have a system or process in place that allows you to store, manage, and retrieve information as smoothly as possible.
Detail-oriented. As a bookkeeper, you deal with numbers and data, and most of them are about money. Your clients need to be confident that you are entering data accurately because a single error can bring about a host of issues.
Tech-savvy. At the very least, you need to know how to use a computer, but nowadays bookkeepers also use bookkeeping software to do their work as efficiently as possible. Whether you have used such a system before or it's your first timer, you need to be willing to learn new technology.
Ability to multi-task. Virtual bookkeepers typically handle more than one client at any given time (because it allows you to earn more), and you'll be dealing with various financial data for each one of them. You have to be an excellent multi-tasker so you can manage your clients' accounts efficiently and precisely.
What about a degree in bookkeeping?
Again, bookkeeping does not require any specific degree, although it helps if you know about accounting. It's good to know, though, that, according to the Bureau of Labor Statistics, most entry-level bookkeepers don't even have a degree.
Most of them are thriving with the help of hands-on training and existing skills. Therefore, if you're starting to learn how to become a bookkeeper, you'll most likely learn as you go.
What about previous bookkeeping experience?
Any experiences you have in handling finances and some administrative work are helpful but don't fret if you don't have those experiences. Every business is different, and some clients may require you to work with their financial records in specific ways. As long as you're an eager learner, you'll figure out how to keep books efficiently while on the job.
---
Training On How To Become A Bookkeeper
So, you don't have any previous bookkeeping experience, you did not graduate with a degree in accounting, but you have the extreme desire to learn how to become a bookkeeper. Where do you start?
Fortunately, there are comprehensive training and free bookkeeping courses that you can take to help you become a bookkeeper and, later on, establish your own bookkeeping business.
One of the best places to obtain bookkeeping training online is from the Bookkeeper Business Launch, created by Ben Robinson.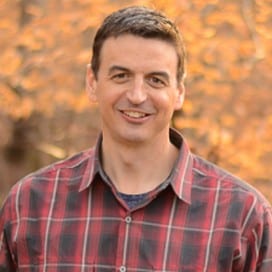 Ben is an accountant himself, but he's been training thousands of people to become bookkeepers over the last seventeen years. Ben later crafted a training course called Bookkeeper Launch that would help people become high-quality bookkeepers who command as much as $60 an hour from their clients.
So, the Bookkeeper Launch is all about harnessing your potential, skills, and abilities to become an excellent, high-quality bookkeeper in the 21st century. It includes s a step-by-step guide on how to bootstrap your own bookkeeping business. 
The training is divided into four sections, starting with the definition of the roles of a bookkeeper in the 21st century, right to obtaining clients by giving them tons of value in their lives and businesses. The trainees also get full access to Ben's Resource Library, which includes workbooks, templates, quizzes and tests, study hacks, and more. Once you're finished with the entire training, you'll also be awarded an online bookkeeping certification, which is a great credential to show to your clients.
The training course is so comprehensive that it even offers email support as well as weekly live Q&A sessions to students who hit a wall. Students are also encouraged to join their Facebook community to gain more support, wisdom, and motivation.
While the cost of this entire bookkeeping training online is a little pricey, it pays for itself over time as you gain more clients and earn more from your bookkeeping business.
But if you're not sure whether this is the right training for you, you can consider attending a free class first to get a feel for it.
Ben offers three free bookkeeping classes online to anyone who wants to start their own online bookkeeping business and earn good money from it. 
---
Where to Find Virtual Bookkeeping Jobs
Online bookkeeping jobs can be a savvy way to earn money from home. If you feel ready to work as a virtual bookkeeper and gain more experience, you can consider looking at the following sites for job opportunities:
FlexJobs
FlexJobs is my most recommended job site for flexible, work-from-home jobs like bookkeeping. FlexJobs is the leading online service for professionals seeking telecommuting, freelance, and other flexible jobs.
On FlexJobs, you can search for legitimate jobs from a lot of career categories and receive job alerts daily.
FlexJobs is offering the readers of This Mama Blogs an exclusive discount of up to 30 percent off with the promo code FLEXLIFE. Go here to get this special.
AccountingDepartment.com
Established in 2007, AccountingDepartment.com was previously called Balance Your Books, and it's one of the top sites that have a constant need for home-based bookkeepers. You will work with a schedule, and you'll have access to paid holidays, insurances, and even a 401k retirement plan.   
Belay Solutions
Belay is not a bookkeeping agency or company, but a VA company that has regular demand for efficient bookkeepers. As a bookkeeper with Belay, your primary roles involve managing payroll, balancing sheets, reconciling bank accounts, and more. You need to have an excellent work station at home and the latest version of Quickbooks. 
Click Accounts 
As a business process outsourcer (BPO), Click Accounts specializes in providing bookkeeping and accounting services to its clients. Their bookkeeping tasks revolve around reconciling bank accounts and processing bills. 
Bateman & Co.
The company is headquartered in Texas, so if you live there, you'll have an advantage. If not, you can still apply for their online bookkeeping job opportunities. Bateman & Co's bookkeepers have the option to work either full-time or part-time.
Click N Work
Click N Work is a site that connects your freelancer profile to clients. But unlike most online bookkeeping jobs discussed in the list, Click N Work often deals with statistics, market reviews, and economics papers. The payment system is also different from other bookkeeping service providers, so make sure to discuss this with the site first before starting work.
TwoRoads
TwoRoads hire remote bookkeepers all the time. However, you need to maintain a 9-5 working schedule without fail. The company places a heavy emphasis on bookkeepers that they don't need to micromanage, so if you're a self-starter and an eager learner, then TwoRoads is an excellent option for you. 
Book Minders
Book Minders is another excellent place to search for bookkeeping jobs as they're more lenient with requirements. As a home-based bookkeeper for Book Minders, you get to enjoy plenty of benefits, including a flexible working schedule, ongoing training, and generous incentives.
Apart from companies and agencies that hire bookkeepers, you may also take your search to job boards and marketplaces where online bookkeeping jobs also abound. 
UpWork
Upwork is a popular online job board for all sorts of professionals and freelancers; they regularly have bookkeeping opportunities. You can place your bid on any suitable online bookkeeping jobs you see. If the client likes it, you will be invited for an interview and may ultimately draw up a contract for your work. You'll also have the opportunity to work with individuals and companies from around the world via Upwork.
LinkedIn
LinkedIn is the social media for professionals, and it is an excellent venue to attract clients needing bookkeeping services. You can reach out directly to your network to inquire about bookkeeping job vacancies. If you craft your profile right, clients may even come to you with job offers in hand. Make sure to highlight your online bookkeeping services in your profile and network with the right people to further expand your market.
Easiest Ways to Make Money Online
---
Starting Your Own Virtual Bookkeeping Business
If working for a company does not appeal to you, and you want to create unlimited income potential, you should consider setting up your own online bookkeeping business. You can have your own company. With your menu of online bookkeeping services, you get to choose who you want to work with, when you want to work, and even where you work. A 9-5 schedule does not bind you, and you can take as many clients as you can reasonably manage.
If this seems like the best route for you, here's a step-by-step guide for starting and running your own virtual bookkeeping business aincuding how to get bookkeeping clients online.
1. Register your business
Got a name for your business? Great. Now, you have to make sure it operates legally to avoid any problems down the road. Registering your business is the first step you need to take to ensure that you protect yourself and your practice, especially because you'll be dealing with your client's finances.
I highly recommend Better Legal for business registration. They help new companies through the LLC formation process. They offer a simple business formation solution that is available in all 50 states in as fast as one to three days.
2. Round up your tools and equipment
As an online bookkeeper, you need to have a computer and a reliable internet connection at the very least. You also need to have bookkeeping software, such as Xero or Quickbooks. Some clients may require you to use specific software, so familiarizing yourself with multiple programs will definitely be more helpful in casting a wider net in the market.
3. Create a business website
Your website will represent your online bookkeeping business to the world, so make sure you have a nice professionallooking site. If you don't have the financial resources just yet for a custom-built website, consider getting one from WordPress, Wix, or Squarespace.
You must design your website in such a way that it attracts the attention of clients right away. Optimizing it for search engines is a fantastic idea, too. As for the contents, make sure to have a page listing your bookkeeping services (and rates), some background of who you are, and your credentials, as well as your contact information.
To create a WordPress website on Hostgator, check out my step-by-step tutorial here. This site is hosted on Hostgator and I can highly recommend them to you!
4. Nail down your target market
As Ben Robinson often says, be selective with your clients. You can focus on one or two niches to start with, but make sure that these are the industries that you love working with.
Since you're in the business of virtual bookkeeping, also make it clear to your clients that you  work from home (or remotely), and it defeats the purpose if you need to go to their office and do your work there. At the very least, consider a market or the type of clients that you'll enjoy working with, so that work doesn't feel like work, and you'll bring more value to your clients. 
5. Determine your rates
Perhaps the most challenging part of setting up your own virtual bookkeeping business is deciding on your rates. You don't want to overcharge potential clients and drive them away. You also don't want to be underpaid and burn yourself out when you could be earning more.
To get an idea of how much you should charge, look at the average rates of both salaried and virtual bookkeepers, and keep your rates close to that number. You want to be as competitive as possible, but you also don't want to sell yourself short. Over time, you'll have gained more experience and increased your networks, and be able to increase your rate incrementally.
6. Proactively market your online bookkeeping services
To increase the number of clients you have (and earn more in the process), you need to be creative with your marketing strategy. Sometimes it's not enough to mention that you're offering bookkeeping services online to your friends and neighbors.
Fortunately, it isn't so hard to start marketing your online bookkeeping services. You can start with social media, joining Facebook groups, and blogging. You can take it further by calling local companies to familiarize them with your services, or guest blog on other bloggers' sites to increase your brand's exposure. Also, consider email marketing, public speaking, and participating in forums. The more visible you are, the more it is likely that potential clients will find you.
7. Never stop learning
No matter how great you already are at the work that you do, the learning never stops. Grab every chance you get to grow your business by staying competitive. You can attend conferences and networking events to find more potential clients. Stay up to date with the trends by reading professional magazines or newsletters, joining webinars, and getting advanced training. All of these are investments for your business, and they'll help your professional development as well.
---
Ready to become a bookkeeper and Make Money from Home?
If you are interested in bookkeeping, we highly recommend Bookkeeper Launch if you need help with building a thriving bookkeeping business. Be sure to take the free 3-part training series first to learn what bookkeeping is all about and whether or not it's the perfect job for you.