Are you a Canva user and you're wondering how to make money selling Canva templates? How and where can you sell Canva templates? If you are asking these questions, then you're in the right place!
I've been using Canva for quite sometime now to make passive extra income. I've been using this awesome graphic design platform to create money-saving challenge printables to sell on my Etsy shop. So, when I came across selling Canva templates to make money, I knew I had to know more about it!
Just like selling printables, selling canva templates is a great way to make money online. You can create a Canva template from scratch for free, in your free time, list it up online, and turn this hobby into a brilliant source of passive income!
What is Canva?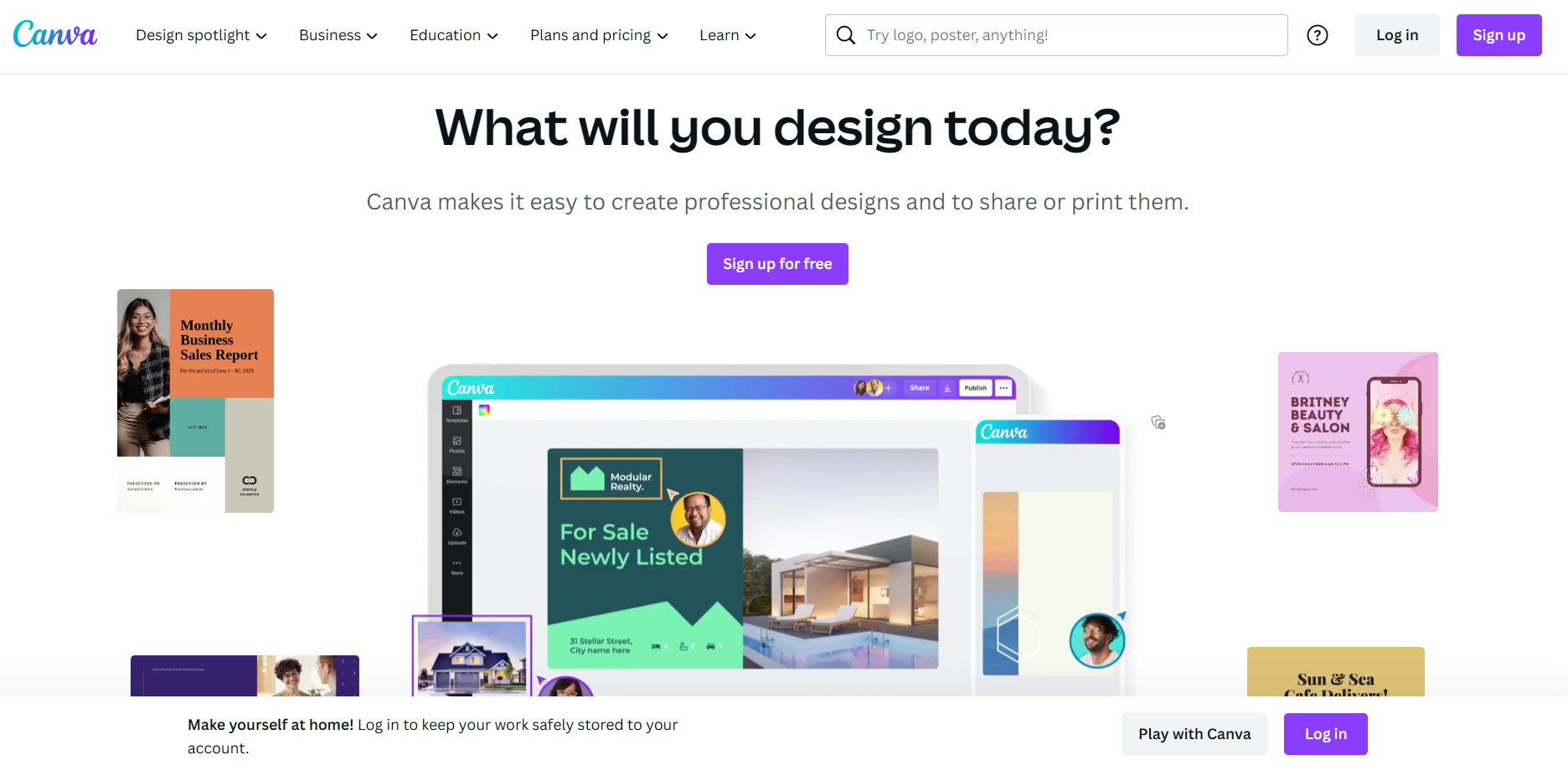 If you're new to Canva, Canva is a popular graphic design platform where you can produce marketing materials, social media graphics, posters, logos, and other digital products. It is integrated with tons of graphic elements, fonts, and designs. It is also super functional and easy to use, so you don't need to be a professional designer to get started.
This post contains affiliate links. I may earn a commission at NO extra cost to you for your purchases made through these links. Disclosure.
What's the difference between Canva templates and printables?
Canva templates and printables are both design resources, but they serve different purposes and have distinct characteristics.
Canva templates are digital design files created within the Canva platform. These templates are customizable and allow you to edit text, colors, images, and other elements to suit your needs.
Canva templates are primarily intended for digital use, such as social media posts, presentations, website graphics, or online advertisements. They are usually saved and shared as digital files, which can be downloaded or directly published from Canva.
Printables, on the other hand, refer to digital files specifically designed for printing purposes. These files are typically PDFs or high-resolution image formats that you can download, print, and use offline.
Printables can include a wide range of designs, such as calendars, planners, worksheets, invitations, wall art, labels, and more. They are often created by designers or individuals to be printed at home or by professional printing services. Printables may have pre-designed layouts, graphics, and text, but they are generally not as editable as Canva templates, meaning you may have limited customization options.
Why sell Canva templates?
There are many reasons why you'd want to create and sell Canva templates.
It is profitable. You don't need much to get started selling Canva templates. You could start exploring with a free Canva account to start creating Canva templates. Also, there is so much demand for Canva templates, from solopreneurs needing a well-laid-out opt-in page, online professionals needing social media templates, to businesses requiring brochures and flyers.
It is passive income. Once you've made your first Canva template, you can list it up on your own website, Etsy or Creative Market. You keep making money from the same template as long as people pay for them.
It is scalable. You might establish your Canva templates business as a side hobby, but you can easily scale it as demand grows. Keep making new, high-quality, and in-demand Canva templates to sell and build a full-blown business from home.
It showcases your creative talent. Having Canva design skills is one of the best assets you can have nowadays. You can use those canva templates to establish your portfolio, which comes in handy in different online professions, from being a Pinterest manager, and social media VA to running online stores.
Selling Canva templates: Earning Potential
You might be wondering, how much money can I make when I create Canva templates to sell?
There's no hard-and-fast rule when it comes to pricing your own template. You could literally sell it for as high or low as you want. Obviously, you'd have to keep your prices competitive. You'll drive away customers if you sell Canva templates at too high a price. On the other hand, you'll lose out on profit if you sell them too low.
But for some real-world examples, this woman made over $5K in monthly revenue selling Canva templates.
Others make money selling Canva, earning them a couple hundred to a few thousand dollars each month. This is not even full-time work — it's something you do on and off during your free time. Plus, you can make recurring income from a single template design, which is a fun and lucrative way to make a side income.
Easiest Ways to Make Money Online
What Kinds of Templates Can You Sell Online?
There are various Canva templates to sell online, and it all boils down to your target market and your own interest. It is best to do market research first to find the best-selling templates before you start making them.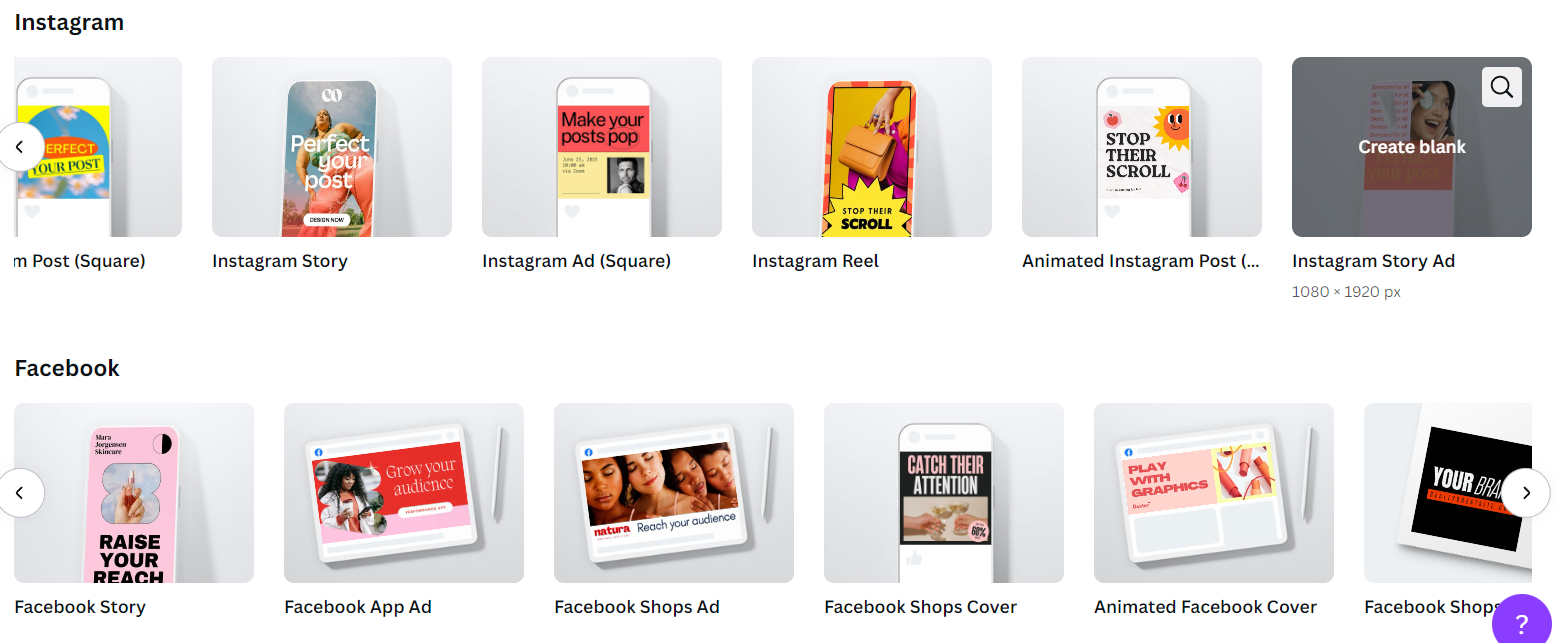 For bloggers – website templates, Pinterest templates, landing pages, ebook templates, and more.
Social media managers and influencers – Instagram story templates, Facebook post templates, etc.
For entrepreneurs – presentation templates, business card templates, business plan templates, sales pages, invoice templates, etc.
For individuals – motivational quotes templates, meal planning templates, budgeting templates, invitation templates, etc.
Create templates based on your own interest and demand in the market. It is important to study the design elements and styles when brainstorming popular template ideas. Whether you want to create social media graphics, wedding invitation templates or business thank you cards, you must make them look as attractive and useful as possible.
How to Make Canva Templates to Sell Online
Are you ready to start creating your first canva template? Here's the step-by-step guide to starting your own canva template business.
Do market research
As with any other business, don't get into selling Canva templates without any research. First, you want to know what people are looking for. One of the best ways to do this is to get into Etsy and look at all the templates that people are selling. Take note of their themes, sizes, colors, fonts they used, and pricing of the canva template designs you're looking to create.
You can choose to have a Canva Pro account where you can access tons of design elements, fonts, and other custom graphics. You could also work with the free version, where you can use all the free elements without spending any money.
Start from scratch
So while there are tons of pre-made templates inside Canva, you can't use any of them to sell commercially, as that would violate licensing laws. Instead, work with a blank Canvas and build your template from scratch. Put placeholders for texts and images so that it's easy to for anyone who buys canva templates to customize with their own branding.
Figure out your delivery method
The best way to sell Canva templates online is to take the shareable template link and insert it into a PDF file. Upload the PDF file to your Etsy account with the Canva template link. The buyer downloads the PDF file, clicks on the template link, and she can now customize it via Canva.
Determine where to sell Canva templates
There are plenty of places where you can sell Canva templates, such as on your own website, your Etsy account or Shopify store, Fiverr, Gumroad, and Create Market. You could even market in multiple places to increase your sale potential.
Optimize your listings
Use strategic keywords in your listing so they appear in search results. Your description should also include what the product is, who it is for and how to use it.
Promote your Canva templates.
Get the word out that you're selling templates by marketing them on your social media accounts.
Learn more from those who've done it
Whether you want to sell Canva templates or printables, Gold City Ventures can help you get started. Julie and Cody has helped thousands of people set up their own business selling such digital products on Etsy. For a limited time, Gold City Ventures is offering a free workshop here where you can learn more about the business.
Where can I sell my Canva design templates?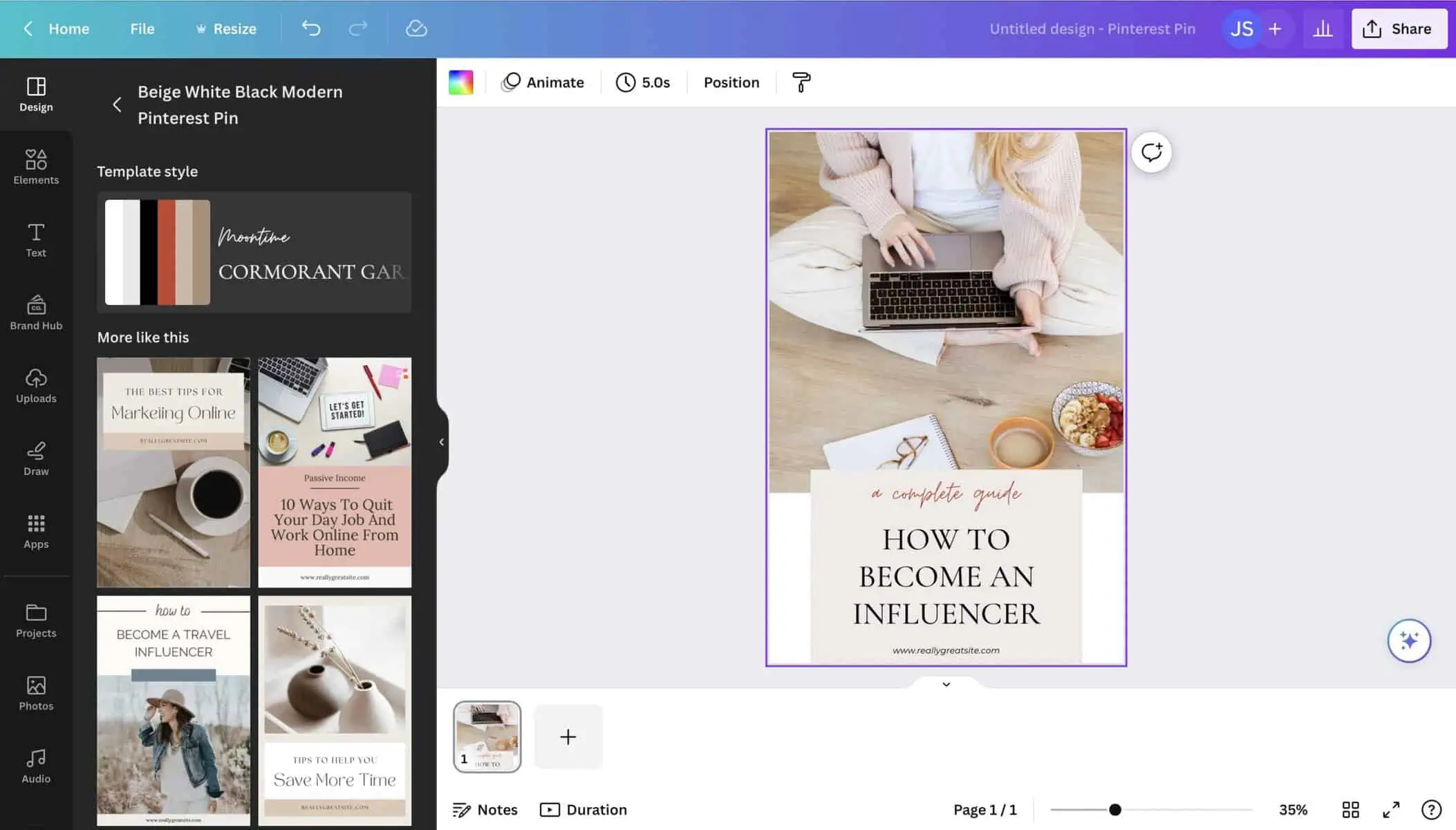 There are so many places to sell templates made on Canva. Here are your best options:
Sell Canva Templates on Creative Market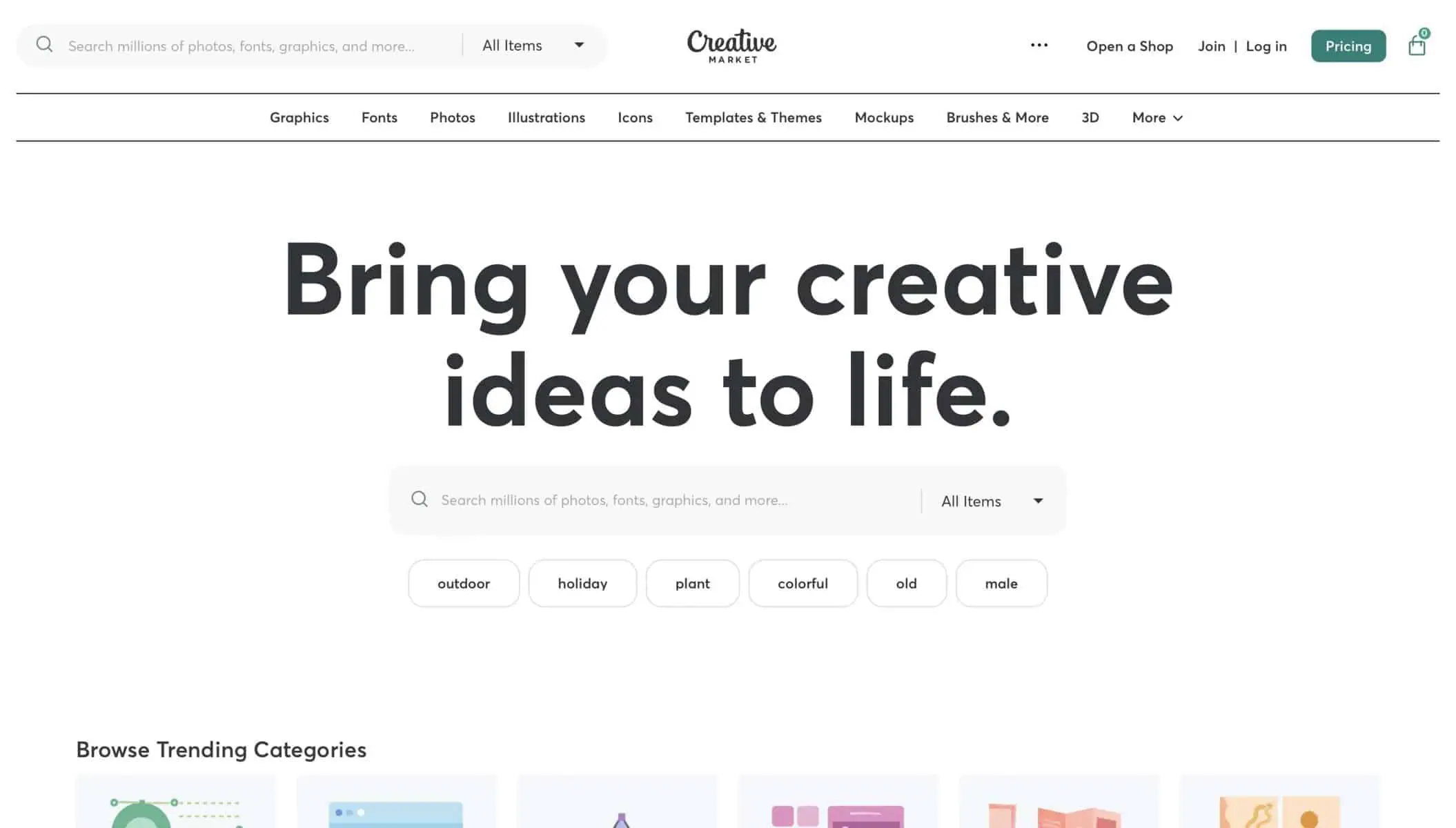 One of the best venues for selling Canva templates is the Creative Market. This is an online marketplace where people buy and sell digital products, including fonts, templates, images, and more.
Selling Canva templates on the Creative market allows you to reach a wider audience and increase your income potential. You can set your own prices and run your own business from the tip of your fingers. Although the Creative Market takes out a commission from your sales, it is still one of the best places to sell Canva templates.
Start an Etsy Store and Sell Canva Templates
Etsy is a platform known to sell all things hand-made, personalized, and vintage. But it's also an awesome place for selling Canva template designs.
People buy Canva templates for both professional and personal projects, so it makes sense to set up your own store and sell Canva templates on Etsy.
As with selling digital products, Etsy charges listing fees, transaction fees, and payment processing fees, so figure those out when pricing your templates. Since you are offering a digital download product, you won't have to worry about shipping fees. If successful, you can really make money selling Canva templates on Etsy passively.
Interested you want to learn how to sell
Shopify
You should also look into selling canva templates on Shopify. Like Etsy, you can sign up for a Shopify account and set up your store in minutes. There's a slight learning curve, but Shopify makes it easy to operate the store on your own.
Shopify has built-in tools, so it's easier for you to create listings and promote your products. It's newbie-friendly, so you should be able to run your store in no time.
Your own website
You could also sell templates on your own website. If you already have your own website, then you could easily set up a specific page for selling templates. You could also create a blog post and include the template link of the design you're featuring.
Unlike other third-party platforms like Etsy and Creative Market, the income you make from selling digital products is entirely your own. However, you'll have to be a bit more hands-on and pay for the website costs. You can easily set up your own website at minimal costs using Hostgator.
Tips For Making Money Selling Canva Templates
Use free elements on Canva
While Canva Pro offers a wide variety of elements, it is important to remember that not all canva users have the premium version. When you share template links with Pro elements, Canva free users would need to pay for the premium elements (on top of paying for access to the template link). You can use all totally free elements on canva and jazz them up. When you put your creative skills to work, you'd be surprised at what you can do even with Canva's free elements.
Make it simple buy pretty
Do not use overly artistic, hard-to-read fonts, and don't over-clutter your design. Clean, polished and professional-looking template designs sell well.
Make it easy to customize
Remember that your buyers may not have excellent Canva design skills or the time to work on a blank design. Your design should be easy to customize to their liking, so put placeholders for texts, images, and other graphic design elements to fit their branding style.
Bundle your offers
For many people, bundled canva templates are much more cost-effective. So when you create designs for social media posts, for example, make sure to have templates fit for Instagram, Facebook, and LinkedIn.
Consider seasonal templates
Start designing season-based Canva templates early to give them as much exposure and reach as possible. Think of rolling out canva templates for Valentine's Day, Mother's Day, Thanksgiving, and Christmas a little early to get ahead of the competition.
Offer excellent after-sales service
Make sure that your customers are happy with your business by keeping in touch with them after the purchase. Provide clear instructions on template sharing and customization, and be ready to answer questions and concerns. Offering responsive customer service helps you win points from your existing customers and establish a positive image in the business.
Is it worth it selling Canva templates?
A canva template is a useful digital download product that's useful in a lot of scenarios. A customer buys a canva template so that she can work on her design in less time and ensure high-quality, attractive end product. There's good demand for canva templates, from professional needs to personal projects.
If you have a creative flair for design and know Canva like the back of your hand, this can be an awesome online business for you. Creating template designs is a productive way to spend your free time, and selling them on different platforms offers a stream of passive income.
Canva adds new features regularly, so it will get even more powerful in time. So if you've always enjoyed using Canva, consider making money selling Canva templates.