Phrendly is a platform that allows people to build relationships online. You can also make money on Phrendly, too. But, how does Phrendly work, and is it really worth your time? Read this Phrendly review to find out! 
Nowadays, there are so many ways to make money online, even if you don't have "specialized skills" like bookkeeping, proofreading, or writing.
You can earn money by answering online surveys and watching Netflix videos. You can even make money by selling feet pictures online!
But there's one weirder way to earn extra cash and that is by using your charms and flirting skills.
That's right, you can earn an income just by chatting and flirting over the phone. And if you're on the right platform, you could make quite a decent amount of money.
Phrendly is a social entertainment app claiming that you can build relationships online and make money at the same time. It is a dating site where you can make friends, or in this context, "phrends."
However, it also gives you an added benefit of making money online because your phrends pay for your time chatting or doing video calls with them.
Disclaimer: Before you proceed with the rest of this Phrendly review, I would just like to put it out there that I aim to make This Mama Blogs a family-friendly site where women can explore options in making money from home. I am merely reviewing Phrendly to help you understand how it works and if it's truly viable to make money from it.
This post has been researched with information available on the internet. Any conclusion drawn in this post is entirely my own.
What is Phrendly?
Interestingly, a lot of people use dating sites. According to Statista, 44.2 million Americans have utilized online dating sites in 2020, and this number is expected to grow to 53.3 million by the year 2025.
This means that Phrendly and similar sites are becoming wildly popular as the year goes.
So, what is Phrendly, exactly?
Phrendly is an online dating site designed to help people find friends and online companions.
The premise is that Phrendly users get to meet someone online (which could be you) to chat and flirt with. And since all the interactions are digital, you and the other person could avoid awkward meet-ups in real life.
However, what's most interesting about Phrendly is that it is not just a dating app, but a money-maker as well.
When you join this platform, you meet people from its massive community who might want to connect with you. You can get paid for connecting with other users without leaving the comforts of your home.
This post contains affiliate links. I may earn a commission at NO extra cost to you for your purchases made through these links. Disclosure.
How to Join Phrendly: Requirements and Sign-up Process
To join, be sure to meet the requirements and then sign up.
Requirements to join Phrendly
You must:
Be at least 18 years old
Agree with the terms of services set by Phrendly
Have a vibrant, cheerful personality and excellent communication skills
Have access to a high-speed and stable internet connection
Own an Android device to run the Phrendly app
Reside in the US or Canada
If you meet all the conditions above, you can start making money on Phrendly by joining the platform.
Sign-up Process
It's incredibly easy to join Phrendly. Simply click on the "Join" tab and you will find an online form to fill up.
Enter your email address, display name, and password. Alternatively, you can use your Google and Facebook accounts to sign-up.
After signing up, you need to go through the verification process. Phrendly will send you a text verification code to your number.
Enter the code, and if everything is correct, you should get your very own account.
After which, you can start beefing up your Phrendly profile.
How Does Phrendly Work?
Phrendly claims that it is an online dating site where you can build real relationships, only online. This means that you can meet people on Phrendly, have fun chatting with them, and not expect to meet them in person or in real life.
How do you make money on Phrendly? You just need to get invited for a virtual drink, and you'll make money chatting with others.
The more time you spend chatting with others, and the more frequent these chats happen, you'll make even more cash on Phrendly.
Now let's examine how Phrendly works in detail.
Easiest Ways to Make Money Online
Setting up your Phrendly Profile
Having an awesome Phrendly profile gives off the impression that you're a "great catch," hence increasing your chances of getting invited for virtual drinks.
To create a catchy Phrendly profile, here are some tips:
Start with a greeting. Give others an impression of who you are and what you like. You can also add other information like your timezone, languages, and ethnicity.
Take the personality quiz.
Add a credit card. You'll need this to complete your profile. The credit card is also used when paying for virtual drinks and to get paid by Phrendly as well.
Set your profile to public to allow other Phrendly users to discover you.
Add a profile GIF. Instead of a profile photo, Phrendly uses GIFs to give phrends an idea of what you look like.
Get Discovered
You want to see and be seen by as many online friends as possible on Phrendly. In your profile, you can set your discoverability to public or private. To increase your odds of meeting more friends and making more money, you should set your profile to public.
Additionally, you can set your availability options as well. You can decide how you want to be reached, either by phone calls or video calls.
Also, you can also set a don't disturb time so you don't necessarily get bombarded by chats and phone calls in the wee hours of the day or when you're busy.
And if you like, you may also opt for SMS forwarding wherein Phrendly pushes notifications to your verified phone number whenever someone wants to chat with you.
Don't worry, your phone number is never revealed and a phone code is used in place instead.
Get Invited for a Drink
The best way to make money on Phrendly is to get invited for a drink. Just like in the real world, when someone invites you for a drink, it also follows that this person will also pay for it. In this case, the payment goes to you.
Remember that this rule only applies to chat messages. Whoever initiates a phone call or video call, that person will have to pay for that individual call session.
Chatting with Phrends
Phrendly enables online chatting to allow community members to interact and build relationships with each other.
But to make money through chat messaging, you should let the other person send you the initial message. When you respond to that first message within the next 12 hours, that person will pay for your time for chatting with him.
You can make online chatting even more interactive by utilizing numerous tools. You can put emoticons to your messages, send links and even attach files.
Earning from Audio and Video Calls
Live interactions, through audio and video calls, pay more than online chatting. So if you want to maximize your earning potential on Phrendly, be open about video chats with your Phrends.
But, unlike chat messages wherein the initiator is charged for the "drinks," whoever starts a phone or video call will have to spend for that individual session.
Re-connecting With Long Lost Phrends
Another great way to make money flirting online on Phrendly is by connecting with long-lost phrends. Reaching out to people whom you have interacted with in the past can boost your income. Connect with them on special occasions, such as Valentine's Day or Christmas, and see where that conversation leads you.
Phrendly Code of Conduct
While you can be fun and flirty while you make money on Phrendly, you are also expected to follow the platform's Code of Conduct.
Behaving yourself in a way that's acceptable in the community can help you protect your Phrendly account and earn money on the site for a long time.
Be nice and Phrendly.
Do not give away any personal contact information.
Be aware of your online relationship pace.
Do not lie to your phrends.
Be authentic and open to building real friendships.
Do not share your account and conversations with others.
The Phrendly App
Phrendly comes with a mobile app where you can also access your account.
Source: Google Play Store
Using the Phrendly app allows you to check into your account wherever you are. This means you can respond to a message quickly even when you're away from your desktop or laptop, allowing you to make money on Phrendly.
The app is available on the Google Play store. It has a Google Play rating of 3.3 rating and over 500,000 installs.
So if you want to keep using and make money on Phrendly, it's always good to have the Phrendly downloaded into your phone.
How Much Does Phrendly Pay?
Here are a few different ways to make money with Phrendly:
Chat messages
As for the pay rates, Phrendly pays you $0.35 for a chat message. This is only applicable only when you were able to respond to the message within 12 hours.
Audio and video chat
And as for audio and video calls, you can earn $10 per call (equivalent to 1 virtual drink). Audio and video typically last 8 and 6 minutes respectively.
Therefore, video calls can go as much as $66 per hour while audio calls can go up to $44 per hour. It's worth noting, though, that the person who initiated the phone or video call gets charged.
But for audio and video calls, Phrendly takes 30% off your earnings and you get to keep 70%.
Still, once you've established your profile on Phrendly and have made a couple of friends, audio and video chatting will make you the most money.
Virtual gifts
Another way to make money on Phrendly is to receive virtual gifts from your friends.
These virtual gifts are added to your Phrendly earnings. They can be as low as $5 or as high as $100. You don't get all these virtual gifts though, as Phrendly keeps 10% of the amount while you get the 90%.
Still, if you make your phrends happy in your conversations, then receiving virtual gifts is a nice and easy way to earn money on Phrendly.
Referrals
You can also earn money on Phrendly by referring the site to others. Phrendly's referral program, Tell-A-Friend, gives you a free drink each time you successfully refer another person and spend $15 in real money.
Phrendly will assign you a referral link so you can easily recruit others to join the platform.
Getting paid by Phrendly
There are two ways to get paid by Phrendly: express pay and monthly direct deposit.
For express pay, you can withdraw your earnings every day and expect them to enter your bank account in 10 days.
Meanwhile, monthly direct deposit means you get paid on the first day of the month and see your earnings in your bank account in 10 days as well.
Whether you choose to withdraw earnings every day or monthly direct deposit, you need to accumulate at least $10 to withdraw.
Is Phrendly Safe?
Safety is an important factor when it comes to using sites like Phrendly. The app promises users that it is safe to use. However, for your complete personal security, you should do away from giving personal information, such as your real name, contact numbers, and address.
And if someone tries to bring out your conversations outside Phrendly, then you should report the incident to the Phrendly team right away.
Is Phrendly Legit?
Yes, Phrendly is one of the legit dating sites where you can build online relationships with others. You earn money with Phrendly by getting invited for a virtual drink. That virtual drink comes with a monetary value. The person who sends the invite pays for the drink, and you make a portion of that money by accepting his invitation.
Related Reviews:
Flirtbucks Review: Get Paid to Chat Online? (Full Review)
RentAFriend Review: Make Money By Hanging Out With Strangers?
Phrendly Alternative
If you are looking for an alternative to Phrendly,you might want to check out FeetFinder, a platform where you can sell pictures of your feet. You can read my FeetFinder review here to learn more about the platform.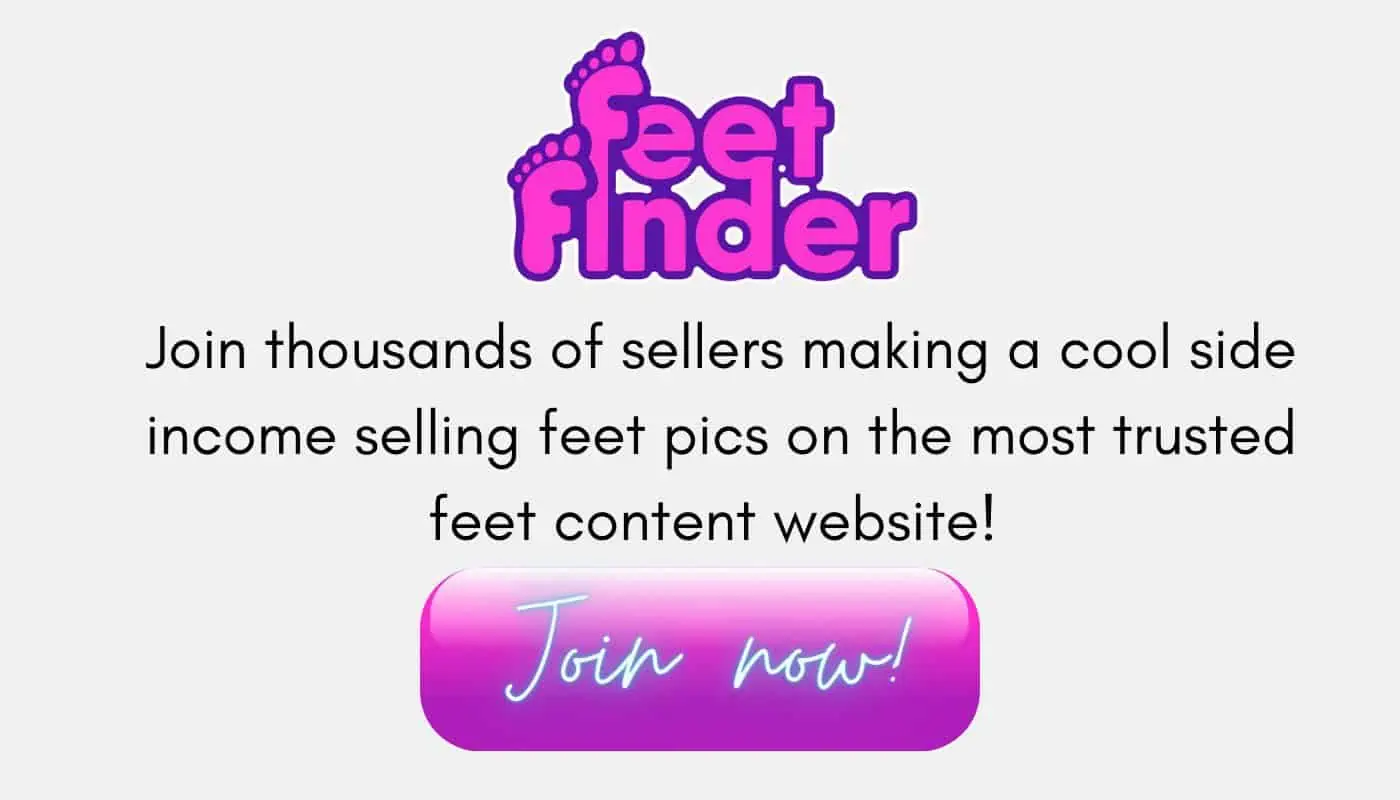 Easiest Ways to Make Money Online
Phrendly Reviews: What Do Users Have to Say?
I looked around for Phrendly reviews online to get a feel of how this platform performs when it comes to making online.
I have found a couple of positive reviews of the Phrendly app on Google Play Store. Some users cite that this app has indeed helped them make some extra cash.
But the Phrendly app isn't perfect. The most common complaint is that it has numerous glitches and bugs, leaving a lot of people frustrated. The Phrendly app seems to need a lot of work on the technical side.
Source: Google Play Store
I also saw a couple of reviews on Reddit saying that Phrendly is indeed a legit website to make money from.
One user said that the income is a little too slow for her liking (nowhere near enough to match a full-time job income). But maybe if she hustled more to get video and phone calls, then she'd make more money with Phrendly.
Source: Reddit
Phrendly Pros and Cons
Pros
It is completely free to join.
You can use both the Phrendly website and the app to connect with phrends.
You can increase your earning potential by taking audio or video calls for up to $66 an hour.
Low barrier to entry.
Cons
You only get 70% of your earnings from video and voice calls.
You need a US bank account to open an account on Phrendly.
Income is inconsistent.
Related posts:
Phone Actress Jobs for Women: 15 Real Sites that Pay
Flirtbucks Review: Get Paid to Chat Online? (Full Review)
18 New Ways For Females to Make Money Online (I Love #7!)
25 Great Ways to Get Paid to Chat from Home
Phrendly FAQs
How can I make money on Phrendy?
You only need to "flirt online" to earn cash on Phrendly. You get invited to a chat, and the other person pays you for your time. You can even increase your income by video calling with your friends or engaging with them through phone calls.
How much money do you make on Phrendly?
You earn 35 cents each time you respond to a chat message and up to $44-$66 per hour for video and audio calls.
Can you be anonymous on Phrendly?
Yes, you can be anonymous on Phrendly. In fact, it is recommended to keep your anonymity to stay safe while using the site.
How do you succeed on Phrendly?
You succeed on Phrendly by keeping your friends engaged in your conversations. The longer and more frequent those interactions happen, the more money you'll make. Turn on your charms to keep your phrends interested in chatting with you.
Is Phrendly Worth It?
We've come to the end of my Phrendly app review, and hopefully, you now have a solid idea of what Phrendly is, how it works, and how you can make money from it.
All in all, Phrendly looks like a safe and legit platform to make money flirting online.
But whether it is worth it or not for making money, I think it is NOT worth it if you are looking to earn a real income. What you'll make from it may not match a regular 9-5 job.
Sure, you may be able to earn $66 per hour talking with a phrend, but your income is not guaranteed every day.
So, in my book, Phrendly only offers a fun way to make money in your spare time.
If you are looking for ideas on the best ways to make money online, I highly suggest checking out the following posts: