Phone actress jobs are legit side hustles, especially for women, who want to make money from home. But where can you find phone actress jobs in 2022? Read this article to find out.
I love talking about legit ways to make money online. Today, we're taking a diversion from the typical home-based opportunities and exploring a less popular one, but nonetheless a legit option. I'm talking about how to make money from home talking on the phone with strangers, also known as phone actress jobs.
So if you want to know more about phone actress jobs, then let's dive into it.
What Do Phone Actresses Do?
You might be wondering what phone actresses do. I mean, do they act, like actors on the TV or in movies?
Well, phone actresses are people, usually women, who entertain people, usually men, in remote locations, over the phone.
The conversations could take place by way of chats, voice calls, and video calls. In a way, you need to act to become an excellent phone actress because you need to take on a persona that meets the client's demands.
Sometimes, a client would want to get emotional support by chatting with you. But always expect to encounter clients who want more than casual, friendly conversation.
It is a phone actress's job to keep the client engaged in the conversation. This also works to your advantage because the longer the talk time, the more money you'll make.
But don't get the wrong idea. Phone actresses aren't adult webcam models or porn stars. These women merely communicate with clients over the phone when they are bored, lonely, or just want to have someone to talk to.
The chats could take on a flirtatious theme though, so it's safer not to divulge personal details to your client.
Another niche in the phone actress industry is customer service jobs wherein you act as a virtual assistant and provide customer and technical support over the phone.
Who Can Work as a Phone Actress?
Anyone can work as a phone actress. The basic requirement to land phone actress jobs are the following:
You are of your country's legal age (usually 18 years old and above)
You have good communication skills
The job description for phone actresses working in virtual call center jobs is different, so there could be additional requirements they need to meet.
So whether you're a college student looking to augment your school expenses, a stay-at-home parent who wants to create an extra stream of income, or a full-time worker looking to earn more money or a side income, phone actress jobs can be a great fit for you.
How Much Do Phone Actresses Make?
Working as a phone actress usually implies that you're an independent contractor.
Often, you'll be paid by how much or little you work. But it also means that you're not bound by one employer or company alone, so that means you can make more money juggling two or more jobs simultaneously.
Take Amy Rothfield, for example, who works as a phone actress and earned over $250,000 in one year, even in the midst of the pandemic. She listens to her client's stories, sometimes even shares some of her own just to keep the conversation flowing.
She's been more than busy that she's already making $300 to $400 taking phone calls only three days a week.
According to ZipRecruiter, the average phone actress's salary is $29 per hour. But if you hustle hard enough, you could become one of the top earners and make six digits a year.
Source: ZipRecruiter
Where to Find Phone Actress Jobs
There are several companies that hire phone actresses, but to help you narrow down your options, I've listed the best phone actress jobs below.
I took the liberty of categorizing these jobs into two: chatting with strangers and customer service jobs.
Phone Actress Jobs: Chatting With Strangers
Disclaimer: Before you proceed, I would just like to put it out there that I aim to make This Mama Blogs a family-friendly site where women can explore options in making money from home. I am merely writing this post to help shed light on this income opportunity.
However, I, do not, in any way, promote "immoral" jobs. So if you are not comfortable making money by chatting with strangers online and it is against your moral values, then please feel free to skip this part and head to the list of customer service type of phone actress jobs down below.
This post has been researched with information available on the internet. Any conclusion drawn in this post is entirely my own.
1. Flirtbucks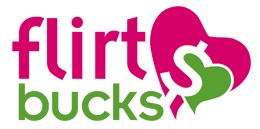 At Flirtbucks, phone actresses are called chat hostesses. Women who work as chat hostesses entertain men often in a friendly and flirtatious manner.
You need to be at least 18 years old to work as a phone actress at Flirtbucks.
Chat hostesses at Flirtbucks get to work on their own schedule, even during late-night hours.
The income potential starts at $0.10/minute text chat and $0.40/minute text chat and increases as you stay on the platform longer.
You can apply for actress jobs on Flirtbucks here.
Related: Flirtbucks Review
2. Phrendly
Phrendly is a platform that allows you to make friends online. But even better, you can work on Phrendly as a phone actress and make money in your spare time.
You connect with men through the site or Phrendly's app and talk to them through chat, voice, or video calls.
Phrendly charges its clients for every conversation you make, and then Phrendly pays you.
Your pay rate depends on the amount of "drinks" a client purchases. For instance, a client may purchase a $10-drink for a 5-minute voice call with you. Phrendly pays you 70% of the rate, while the platform keeps 30%.
You can find phone actress jobs on Phrendly here.
Related: Phrendly Review
3. MyGirlfund
MyGirlFund is one of the few platforms that welcome both male and female phone operators. Basically, the site allows you to make money chatting and flirting with clients.
But what truly sets MyGirlFund apart from other similar sites is that it allows phone actresses to set their own rules and rates. Some men may even pay you to send them pics and videos.
You just need to create an outstanding profile to attract paying clients. Some women make around $55K per year working on MyGirlFund, so if play your cards right, you can pretty much consider this as a full-time job.
You can join MyGirlFund here.
4. Chat Recruit
This is one of the longest-running sites that offer phone actress jobs. Chat Recruit connects a phone sex operator or phone actress to men who are looking for someone to talk to.
Chat Recruit allows you to set your own rates and schedule, and it's also one of the best phone actress jobs legit sites that pay well.
Also, you get to choose between phone chatline jobs, webcam jobs, and psychic chat jobs. And although there's a webcam chat feature, it's totally up to you to use it.
You get paid an average of $2 per minute you spend talking or chatting with the client.
You can apply to Chat Recruit here.
5. Lip Service
Lip Service is considered one the largest online marketplaces for text chat operators, phone actresses, and customer service representatives.
If you opt to work as a phone actress on Lip Service, your role is mainly to chat and entertain lonely clients. So yes, the conversations can get flirty.
You need to be at least 18 years old and reside in the US or Canada to work at Lip Service.
As this is a remote role, you also need a high speed internet connection, a reliable PC, webcam, and headset.
Lip Service does not disclose its rates, but most sources say that you can make at least $18 per hour as a phone actress. You can fill up an online application here.
6. McMoney
McMoney is not a site that hires phone actresses to flirt with men. Instead, it offers virtual texting jobs to men and women alike.
This is an SMS delivery testing platform, so it's one of those jobs that pay you to receive text messages.
Source: McMoney
McMoney aims to improve worldwide communication by helping mobile operators to deliver better services.
McMoney provides SMS testing services to several sectors, including government agencies and financial institutions. You can earn between $0.02 to $0.06 for every text message you receive. You can also earn money through the app's referral program.
---
Phone Actress Jobs in Customer Service
Phone actress jobs are not limited to talking and flirting with men.
If you can provide customer and tech support over the phone, then you can work as a virtual call center agent in one of these companies that hire customer support assistants.
You can also get phone jobs on Amazon and work mainly as customer support assistants. Your main role is to answer customer queries through chats, phone calls, and even emails.
Virtual customer assistants on Amazon can work on a flexible schedule. You may also opt to take full-time or part-time jobs, and make around $15 per hour.
Related:
Amazon Data Entry Jobs to Earn Quick Cash
Best Amazon Proofreading Jobs and How to Find Them
How to Sell on Amazon for Beginners with Retail Arbitrage in 2022
8. LiveOps
Liveops is a call center company that hires phone actresses to act as customer service agents.
LiveOps allows you to work on your own time, so you can take phone calls on a schedule that's most convenient to you as long as you're able to work 20 hours a week. You also get to enjoy amazing perks such as professional development workshops and access to tech support and business tools.
As a customer service representative on Liveops, you can earn around $200 to $800 per week, depending on the number of hours you work.
Related:
9.Working Solutions
Working Solutions is a company that offers virtual service solutions to businesses. So if you want to put your phone actress skills to work and make at least $15 per hour, then you should try looking into this company.
Working Solutions hires independent contractors from US and Canada. You also need a dedicated workstation, computer, headset, and internet connection to provide efficient service as an agent.
Of course, having excellent communication skills and phone etiquette is always an edge when trying to score a call center job such as in Working Solutions.
Looking for phone actress jobs that pay, and enjoy free internet while working, then you should check out customer service careers on American Express. This company in the finance space hires customer service reps, helping customers sort out their needs.
Working as a phone actress at American Express gives you the opportunity to earn $18-$26 per hour, plus the benefits of working a flexible job at a reputable company.
11. Carnival Cruise Lines
Another excellent way to earn money as a phone actress is to provide vacation planning services to the customers of Carnival Cruise Lines. This company provides travel arrangements to customers.
As a phone actress, your job is to answer customer queries and provide travel packages that fit their needs and budget.
According to Indeed, virtual vacation planners at Carnival Cruise Lines earn around $15 per hour.
12. Enterprise Holdings
Enterprise Holdings is a huge company that covers several brands, but it is most popular as a car rental company in the US. It is the parent company of Alamo Rent A Car, Enterprise Rent A Car, National Car Rental, among others.
Enterprise Holdings offers phone actress jobs in the form of customer agent roles. The job entails facilitating the rental process, addressing customers' questions and concerns, and ensuring overall pleasant rental experience.
The company pays $13 an hour and provides paid time off, 401k contribution and employee discount.
13. Arise
Arise is an established call center company that provides contact outsourcing services to clients.
With that said, Arise invites people with excellent phone skills to work for them, from home. And what makes Arise an even more wonderful prospect for a phone actress job is that you can choose your own schedule and have control over your income.
According to Glassdoor, Arise pays customer service agents between $14 – $16 per hour.  
Related post: Arise Review
14. Sitel Group
Sitel is a global brand for customer engagement and management. It has over 160,000 agents around the world, working from home. This role involves receiving inbound calls and assisting customers with their orders, troubleshooting, installation and other concerns.
You need to go through an assessment to apply. Training is paid and full-time work from home associates are eligible for benefits. Agents are paid approximately $14 per hour.
15. Alorica
Alorica is an outsourcing company that regularly hires customer service agents. If you have customer service experience and can provide assistance to customers through text messages, chat or phone calls, then Alorica is a great fit for you.
College students are welcome, but you can also apply if you have a high school diploma or GED.
Customer service representatives at Alorica make around $13 to $18 per hour. 
Related post: Alorica Review 
Phone Actress Jobs FAQs
What's a phone actress?
A phone actress is someone who works on the phone to make money. A phone actress entertains men through phone calls, video chats or text chats. She keeps the interested client company through their conversation, which could run from friendly to flirty.
Apart from that, one could work as a customer or tech support agent, which requires assisting customers over the phone.
What jobs can do you from your phone?
There are several jobs you can do from your phone. You could test mobile apps, become a rideshare driver or deliver groceries, participate in market research, become a social media manager or influencer, and in this case, a phone actress.
How do you become a phone actress?
Almost anyone who is at least 18 years old can become a phone actress. But to find clients, you need to join sites and platforms, such as Flirtbucks, Chat Recruit and Lip Service.
How much does a phone actress make?
A phone actress make around $29 an hour, but could be more, depending on how long she talks with the client on the phone.
Final Thoughts
If you want to make money on your own schedule and without going through difficult barriers, then getting phone actress jobs might be right for you.
Phone actress jobs are flexible and can be done from home–a good side hustle idea if you're looking to make extra money when you need it.
If talking and flirting with men isnt' your cup of tea, however, you can still take phone actress jobs that pay to work as customer support agent.
In such phone job, you will only be assisting customers with their orders, help them find solutions to their concerns and answer their queries.
This option may also be more sustainable as well as you are working for a company supporting other businesses.
Have you tried doing phone actress jobs? How's your experience? Share your experience in the comments section below!