If your idea of relaxation is to "Netflix and Chill," why not make money from it too? Here's how you get paid to watch Netflix and other videos online.
---
When we think of making extra money, watching Netflix hardly comes to mind. Most of us would rather plop down on the couch, a bowl of popcorn on hand, and binge-watch our favorite shows on Netflix.
But, did you know that you can get paid to watch Netflix and other videos online?
Yes, this popular streaming service allows you to earn money while watching Netflix shows/movies. So, if you are interested in this side job, keep reading.
---
This post may contain affiliate links. I may earn a small commission for any purchases made through these links at NO extra cost to you. Disclosure.
---
What is Netflix?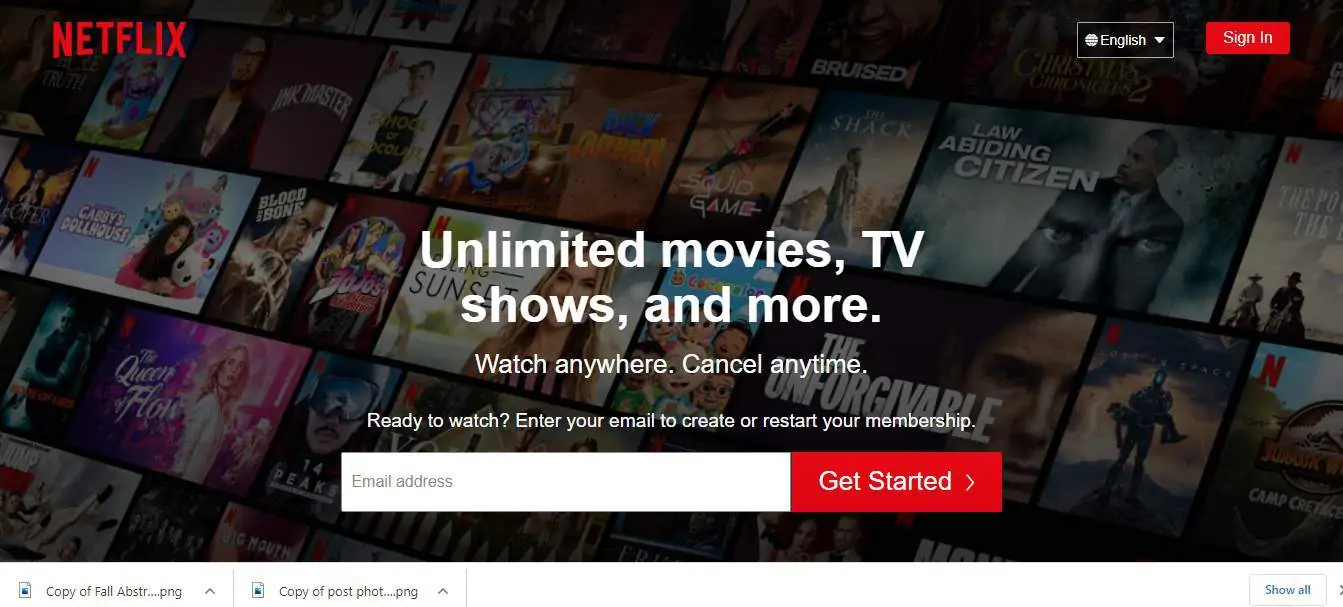 I know most already know what Netflix is and have access to it. But as a brief background, Netflix is a subscription-based streaming platform that allows you to enjoy your favorite TV shows and new movies without ads and commercials.
Netflix is home to thousands of movies and TV series and is available in 190 countries around the world.
A Netflix account costs only $8.99 for a basic plan and $13.99 for a standard plan in the US. According to USA Today, streaming services like Netflix are far cheaper than cable.
No wonder more and more people are inclined to cut the cord and stream movies instead.
And because of this surge in demand, Netflix is willing to pay people to do specific tasks.
I've also added in a couple more ways to make money online by watching videos so you can turn idle time into extra cash.
Ways to Make Money Watching Netflix and Online Videos
1. Netflix tagger
One way to watch Netflix officially and get paid with some good money is to become a Netflix tagger.
Netflix taggers are people who get paid to watch Netflix. But more than just binge-watching movies and series on the platform, taggers have essential things to do.
What does a Netflix tagger do?
Taggers categorize the massive amount of content on Netflix according to specific criteria, allowing users to easily find the movies and television shows that they were looking for.
First, the Netflix tagger will watch an entire Netflix movie or show, and then assign relevant tags to them. These tags may indicate the video's release date, cast members, language, and whether there are sex scenes or substance abuse displayed on the Netflix content.
Writing an analysis of the content is also part of the Netflix tagger's job.
According to an interview with Greg Harty who was among the first taggers employed by Netflix, he worked with numerous metadata tags to ensure you'll find the right film or show to watch. Being objective is an essential part of this job because even taggers do have their movie preferences, but they need to assign the appropriate tags for the sake of the viewers.
So if you have noticed, you can easily sort through Netflix movies and series by entering a genre or the title. Plus, you'll get recommendations based on what you've previously watched. All of these are based on Netflix's algorithms, made possible by the effort of Netflix taggers.
How to become a Netflix Tagger and Get Paid to Watch Videos
If you enjoy binge-watching Netflix, then becoming a Netflix tagger might be a great job for you.
There are no clear-cut job qualifications for a Netflix tagger, but most sources say you must be college educated and have experience working in the film and TV industry. The ideal candidate must also be proficient in another language (aside from English).
If you are interested in becoming a Netflix tagger, then you should check Netflix's jobs page regularly as positions tend to get filled up quickly. Use the job search box to find openings.
Netflix Tagger Salary
Taggers sign an NDA forbidding them to disclose their salary. But most sources say it makes good money considering you'll be spending most of your time binge-watching Netflix. It's a part-time job you can do from your own home.
Other Ways to Get Paid by Watching Videos and Movies
2. Swagbucks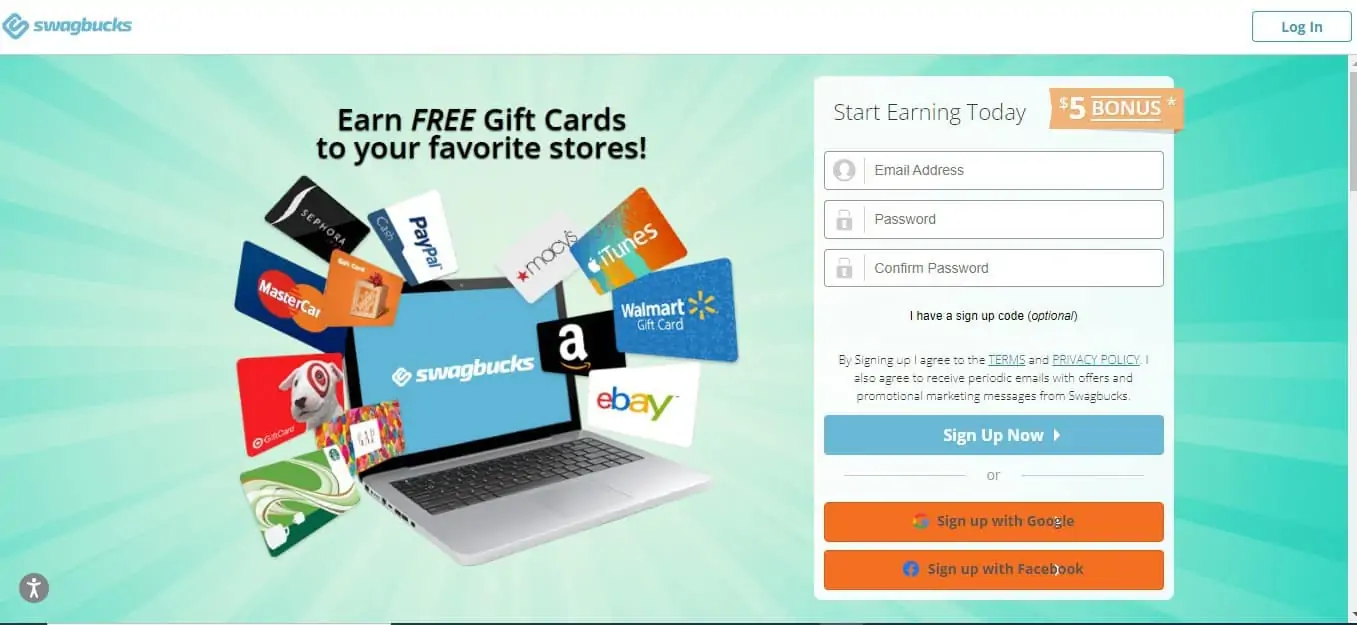 Another great way to get paid watching videos is to join Swagbucks.
Swagbucks is a free get-paid-to site that allows you to make earn money by doing various simple online tasks. You can get paid to watch videos, play games, and answer paid surveys.
There are tons of entertaining videos you can watch on Swagbucks. You'll typically watch playlists of videos to earn points, but rest assured, you'll find something you like.
Swagbucks will also give you a $5 welcome bonus when you sign up. You can earn free gift cards or redeem your rewards for real cash via PayPal.
---
3. MyPoints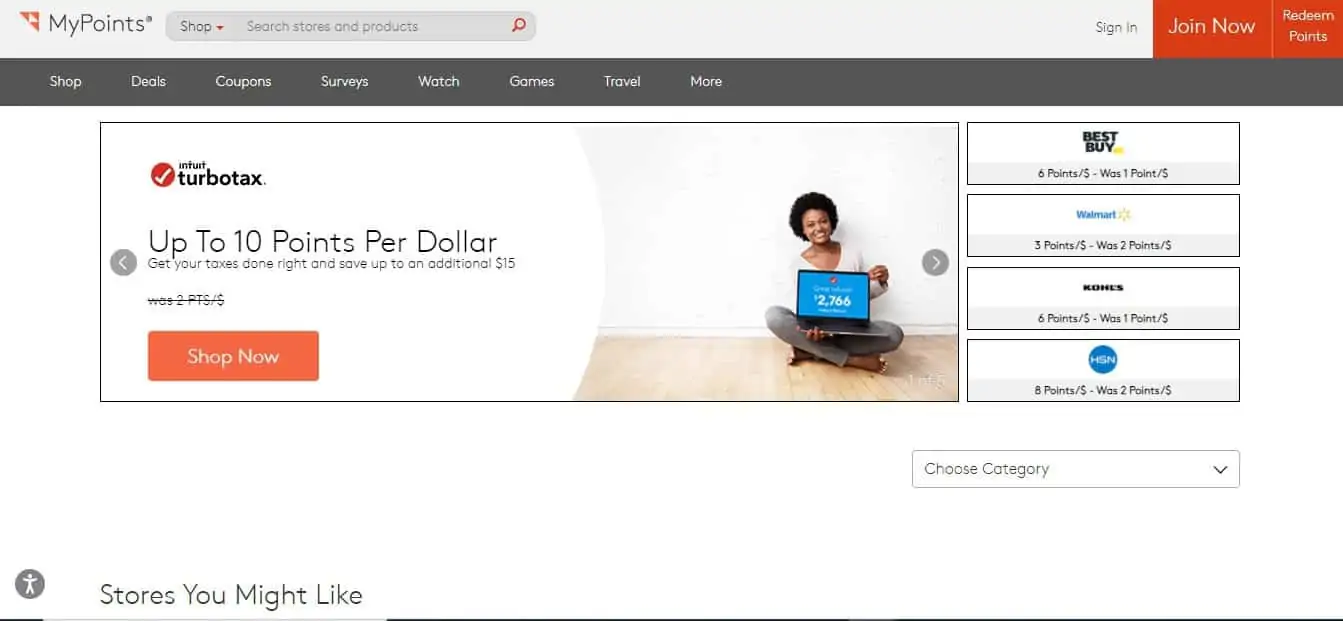 If you can't get paid to watch Netflix as a tagger, you could sign up for survey sites like MyPoints where you can still get paid to watch videos.
Just like Swagbucks, MyPoints will also pay you for answering surveys, playing games, and doing other easy things online. Your points can be redeemed for retail gift cards to your favorite stores, PayPal money, or travel miles.
You can watch videos on the Daily Scoop, which is MyPoints' dedicated app for viewing videos. You'll find lots of fresh and interesting videos, from short films, movie clips to video ads. At the current time, the app is only available to Android users.
Related: MyPoints Review
Receive a $10 Gift Card for signing up with MyPoints here.
---
4. InboxDollars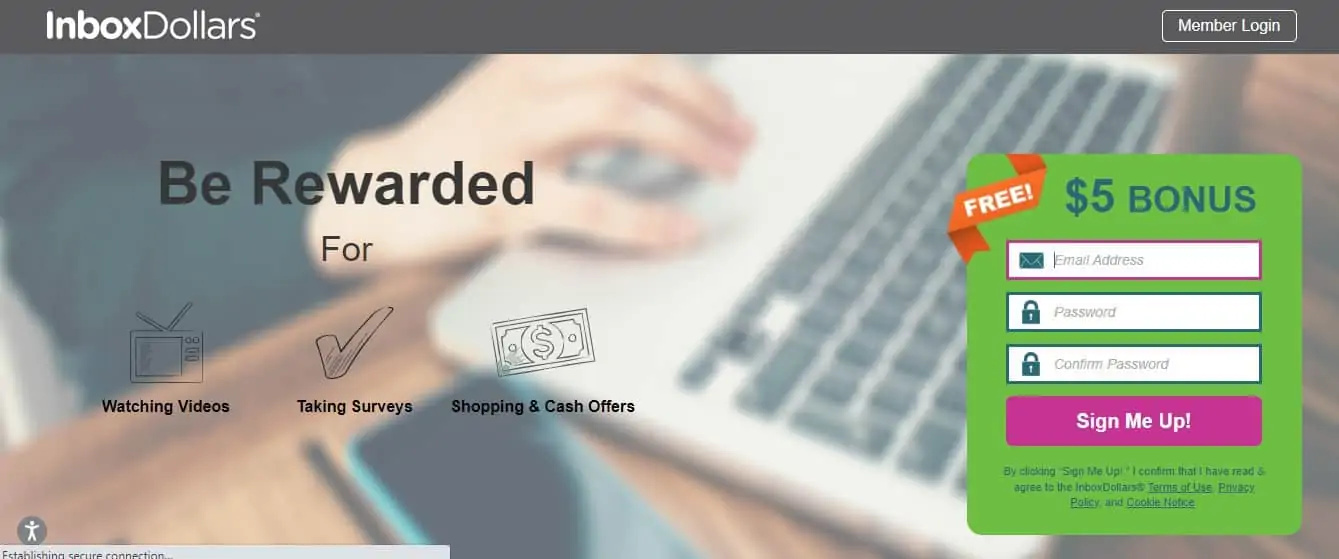 Another way to make extra money to view online videos is through InboxDollars. This is a market research company that pays people for taking surveys, but part of its money-making offering is to watch video ads.
There are tons of video content being shown on InboxDollars, spanning various categories. You can watch up to 30 videos a day and make money almost effortlessly. InboxDollars pays you through PayPal, an e-gift card, or a prepaid cash gift card.
You can sign up with InboxDollars here and get a $5 welcome bonus.
---
5. Nielsen
Nielsen provides you with a way to make money by watching movies and videos online with minimal effort. All you have to do is install the Nielsen Computer and Mobile app on your phone or laptop. The app will collect information on your viewing habits, and Nielsen will sell such data to third parties (don't worry, your data is and will always be anonymous).
You don't have to do anything once the app is installed. You just watch videos online as you normally do. And for that alone, you make $50 a year. Plus, you could win in the monthly sweepstakes with a cash prize of $1000.
---
6. iRazoo
Apart from watching Netflix, you can also make money online by watching cooking tutorials, commercials, and other interesting content on iRazoo, a popular survey site. The iRazoo app lets you watch individual videos online, completely free! The app's content refreshes every day, it has a lot of channels to choose from.
You will share your thoughts and opinions about the videos you have seen, and voila, some free money. If you're not watching videos, feel free to answer a paid survey because that would win you some points too.
---
7. Earnably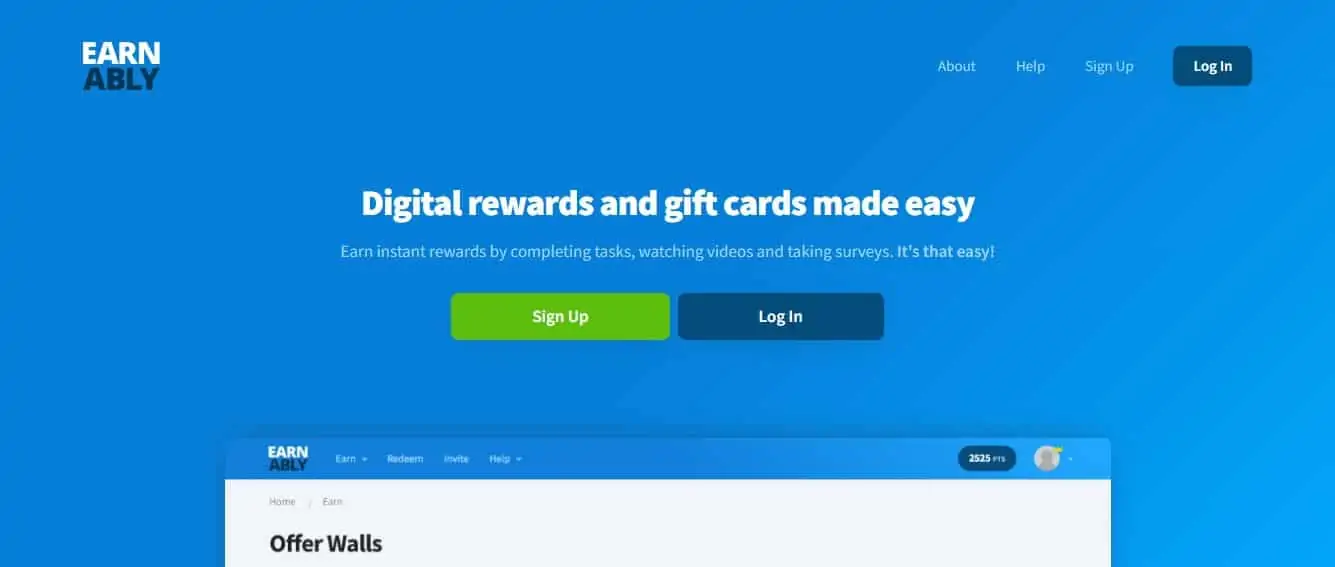 Earnably is a site that lets you earn instant rewards online, by way of watching videos (and their ads), completing surveys, and doing other tasks.
But unlike other apps that allow you to earn passive income, you have to watch the next video to keep racking up points.
The videos you'll watch are available on Hideout.tv, so it's important to link your Hideout.tv account with your Earnably account. Next, you have to click the rewards button for each video to claim your points. You can redeem your points via PayPal or for gift cards.
---
8. Fusion Cash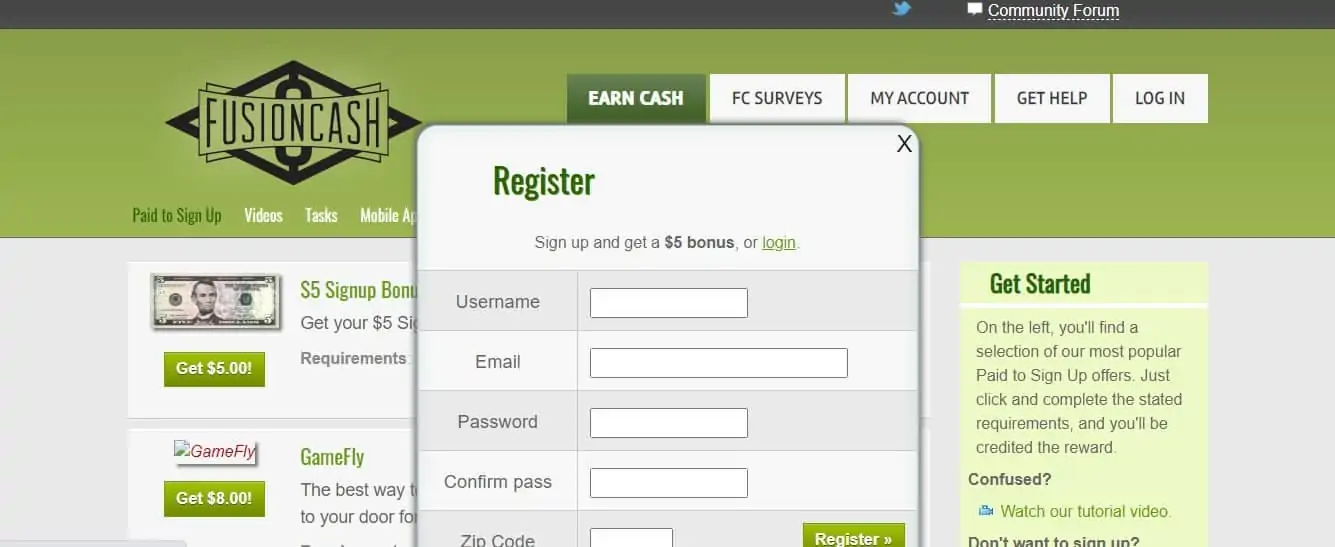 Fusion Cash is a get-paid-to site that allows you to earn money in a couple of ways: answering online surveys, getting cash back from online shopping (which means you save money, too), or searching the internet. And if you love to view videos in your spare time, Fusion Cash will pay for that too.
It works in almost the same way as the other GPT sites mentioned in this list, but Fusion Cash's main advantage is that it offers more ways to redeem earnings: through direct deposit, PayPal, or check. You also get a $5 bonus when you sign up.
---
9. Viggle
Just in case you're not in the mood to watch movies, then you'd probably enjoy watching live TV. But with Viggle, you can make money watching its local TV affiliates.
So, Viggle is essentially an app that monitors what you watch on TV and which music you listen to. The data collected by the app is then sold to companies to help them better craft digital content.
So after installing the app and registering into it, you can watch any show on live TV and earn 1 point for every minute you've checked in. The downside is that it takes 3000 points to earn a dollar. The upside is that the "bonus shows" pay more so you can accumulate points quickly.
Your points can be redeemend via PayPal or as Perk Points.
---
10. Market Force Information
Want to watch a movie at a local movie theater for free? Then, check out how to become a Certified Movie Associate (CFO) at Market Force Information and to get paid to watch movies! You'll even be reimbursed for your movie tickets and concessions for select assignments.
As a CFO, here are your typical assignments:
Open Checks: Count the patrons attending the showtime of the
assigned movie and collect the box office information.
Trailer Checks: Watch and record all trailers on the screen before
the assigned feature.
Advertisement Checks: Watch and record all ads prior to the movie.
Comprehensive Checks: Count patrons, check ticket prices, visual
and sound quality, and record all trailers shown.
Sneak Checks: Record reaction and demographic information for an
upcoming release.
You can apply to Market Force Information here.
---
11. App Nana
App Nana is a rewards program that allows you to earn rewards for doing various things such as trying out apps or watching videos and adverts.
Your rewards or Nanas can be redeemed for gift cards or paid games and apps.
12. PaidtoYouTube
PaidtoYouTube is a site that pays its users for watching videos on YouTube. If you binge-watch YouTube videos anyway, why not get paid for it?
The only downside is that PaidtoYouTube only pays half a cent for each video you watch.
---
13. AdWallet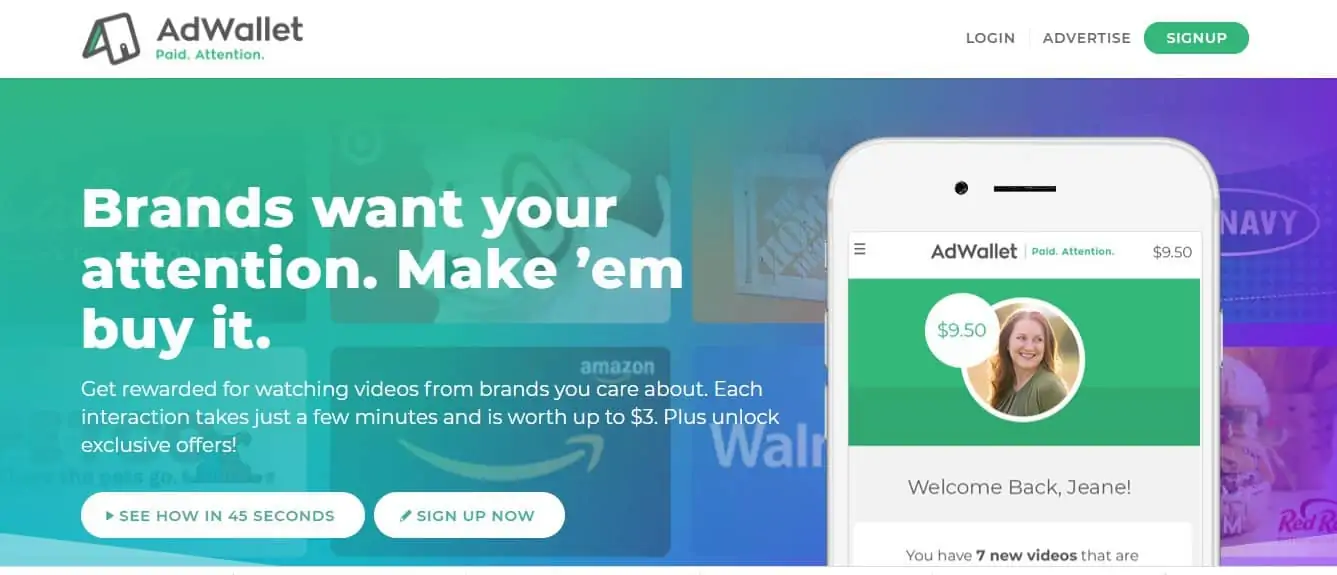 With AdWallet, you can make money by watching videos from brands! Each interaction takes a couple of minutes and pays up to $3. According to AdWallet's website, the company has paid its users over $1,100,000!
Related:
Frequently Asked Question
How can I make money from Netflix?
You can make money from Netflix as a tagger, a job that requires you to watch Netflix movies and shows and then categorize them into appropriate tags.
How much do Netflix watchers get paid?
Taggers get paid to watch Netflix shows and movies. They sign a non-disclosure agreement and are prohibited to reveal their salaries. But according to some sources, taggers get paid around $69K per year.
Can I get paid to watch TV?
Yes, you can get paid to watch Netflix on TV. Netflix employs remote creative analysts who tag Netflix contents into appropriate categories. Other platforms that pay you for watching films and shows on TV are Viggle and Nielsen.
Can you get paid for watching videos?
Yes, you can earn money to watch videos. First, you can become a tagger and get paid to binge watch Netflix. If you love to watch videos online, you can also sign up for get-paid-to sites like Swagbucks, Inbox Dollars, and MyPoints which pay you for watching individual videos or entire playlists.
What is it called when you get paid to watch Netflix?
A tagger is a person who gets paid to watch Netflix and then tags the video to the right categories. You'll tag each video according to the genre, whether there are profanity and sex scenes involved, and more.
How can I make money from Netflix?
You can get paid to tag Netflix shows and movies. This is an official job and you are employed by Netflix. Another way to make money from Netflix is to write movie reviews on a blog. You may also start a YouTube channel or podcast dedicated to Netflix content.
Final Thoughts
If you love watching Netflix during your downtime and want to make money at the same time, then I definitely highly recommend looking into working as a Netflix tagger.
Additionally, you can get paid to watch videos on platforms like Swagbucks, Inbox Dollars, and MyPoints. But don't expect to earn money significantly from these sites because this is not a full-time job. It's just a great way to pass the time while earning a few dollars here and there.
But overall, if you love watching movies, the suggestions above will help you earn money for being a couch potato.