One of the best ways to score free products and get paid with cash or points is to review products for free. But how do you get companies to send you products to review? You'll find out here!
Have you ever wondered how influencers, ordinary people even, get free products? The truth is, it's not as complicated or daunting as it seems. You can actually get companies to send you products to review if you're willing to become a product tester and reviewer.
In fact, I use some of these websites as well to get free products! Just recently, I received this beautiful organizer for free!
So if you want to score some free products, and perhaps get paid with some cash, then you should consider reviewing products.
How To Get Companies to Send You Products to Review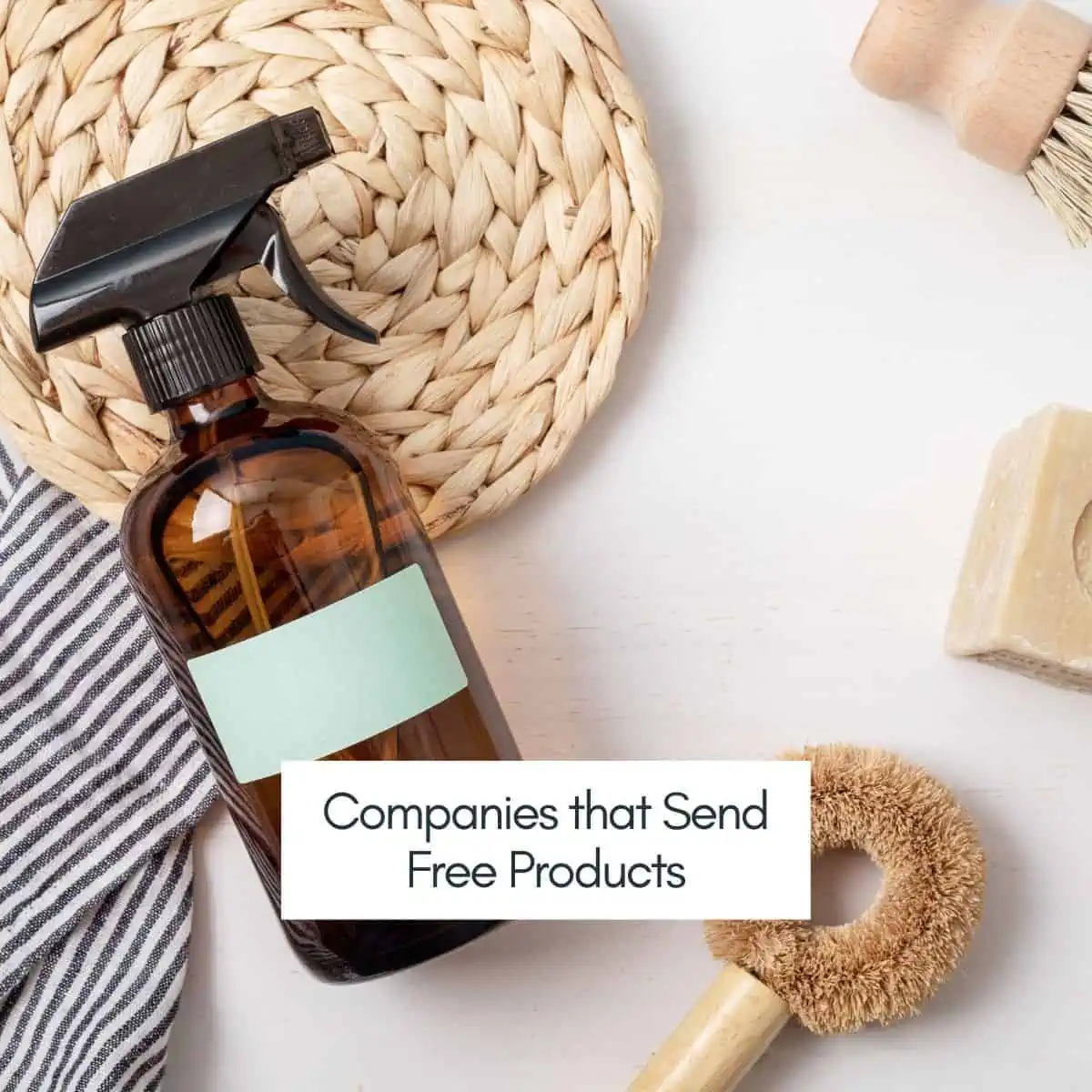 How does one become a product tester and reviewer? Well, the process is easier than you probably thought.
Pick a niche. Focus on a niche that you're most passionate about or interested in so you can also create who would most benefit from this niche.
Start a review platform. It is important that you have some sort of platform where you can publish your product reviews. Running a YouTube channel or blog for this purpose is most recommended.
Grow your following. Having an established online presence gives you an edge in getting picked by companies. Start with your social media accounts and grow your audience there. Make sure to provide relevant community and engage with your community regularly.
Join online panels. These panels are basically focus groups or market research companies that specialize in getting reviews from consumers. Most of these companies will let you keep the products, others will pay you for the reviews.
Directly reach out to manufacturers. A lot of lesser-known brands would gladly ship you free samples for you to review, knowing that your review would somehow give them some exposure. Email those brands and let them know that you're willing to review their products.
Keep in mind to choose products that are within your niche. Remember, your content doesn't just serve you, but your community as well, so those products must be relevant to them as well. Also, write an objective review, so include both the good and the bad aspects of the product. A detailed product review is crucial both to your audience and the brands you have partnered with.
This post may contain affiliate links. I may earn a commission at NO extra cost to you for purchases made through these links. Read our disclosure to learn how this site makes money.
Easiest Ways to Make Money Online
Companies That Send You Products To Review Products For Free
1. Smiley360
Smiley360 is a community that brings together brands and influential consumers. It aims to encourage communication between parties by sending you products to review for free so that brands can modify and improve based on your feedback.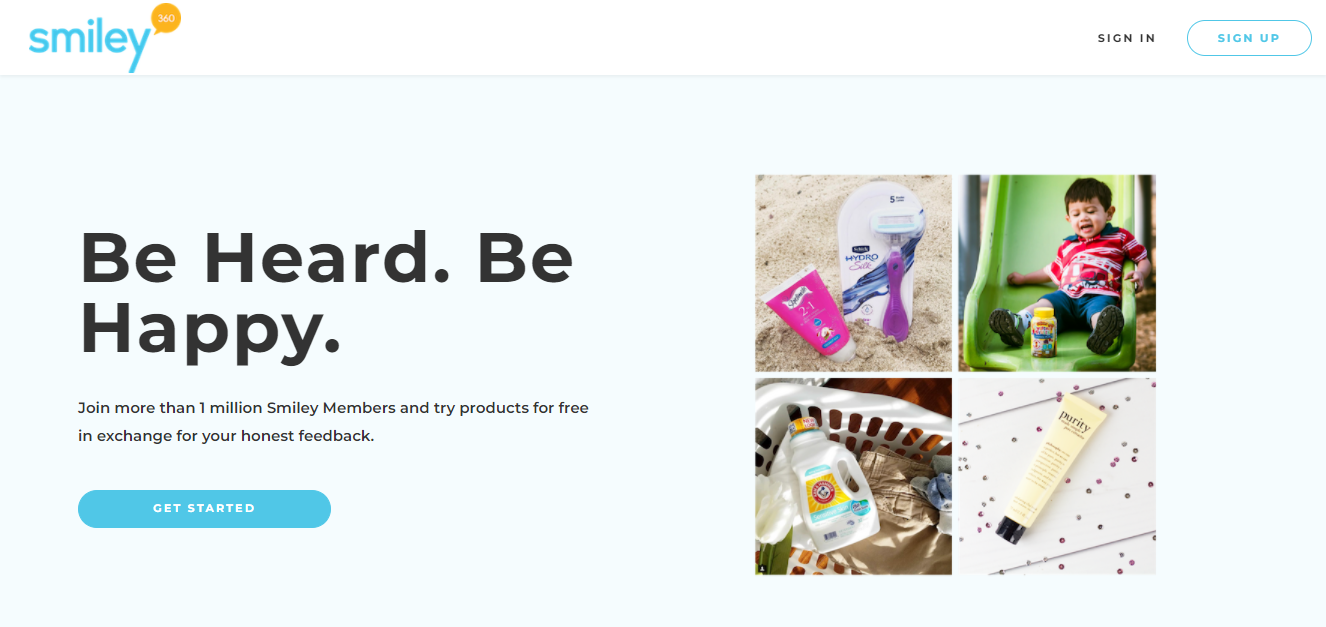 Smiley360 works with different brands, so there are a lot of free products to review here. The company sends you "Missions" or a review offer. You can accept or decline a Mission at your discretion.
If you accept a Mission, they send you products to review and you'll get to keep them. After testing them out, you share your thoughts about these products with Smiley360, and the platform will relay the message to brands.
You'll earn points and badges as you review products comprehensively, allowing you to qualify for more missions in the future.
2. SheSpeaks
If you are wondering how to get companies to send you products for women, then look no further than SheSpeaks.
SheSpeaks is one of the platforms that offer free products to women and in return, you provide an honest opinion about the products the company sends you. This is one of the most established product review companies with 1000+ programs and 250,000+ members.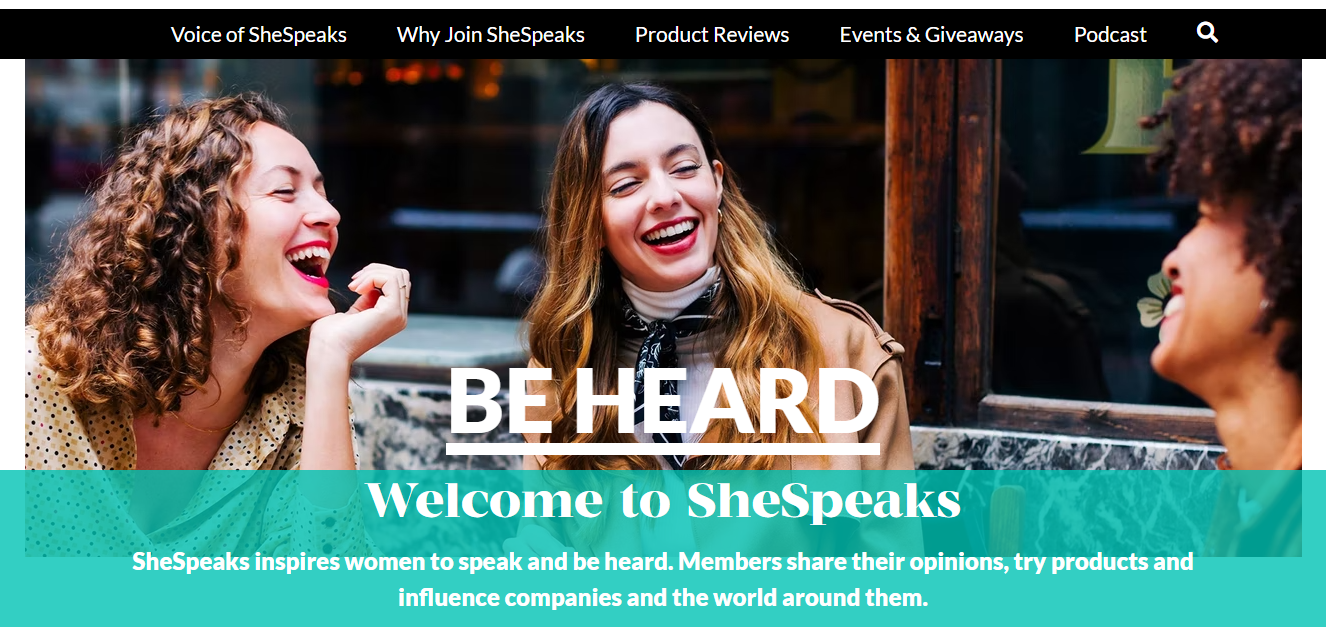 Joining SheSpeaks gives you access to lots of free stuff, from sample makeup products to baby products, food samples, and many more. Apart from reviewing products, you can also take part in polls and surveys as well as events and giveaways that SheSpeaks runs on a regular basis.
You will not make money here as products reviews are not paid, but it's one of the companies that will send you free products to review. It's also a great place to network with other women.
3. Home Tester Club
If you want to get companies to send you products to review, the Home Tester Club is a brilliant option.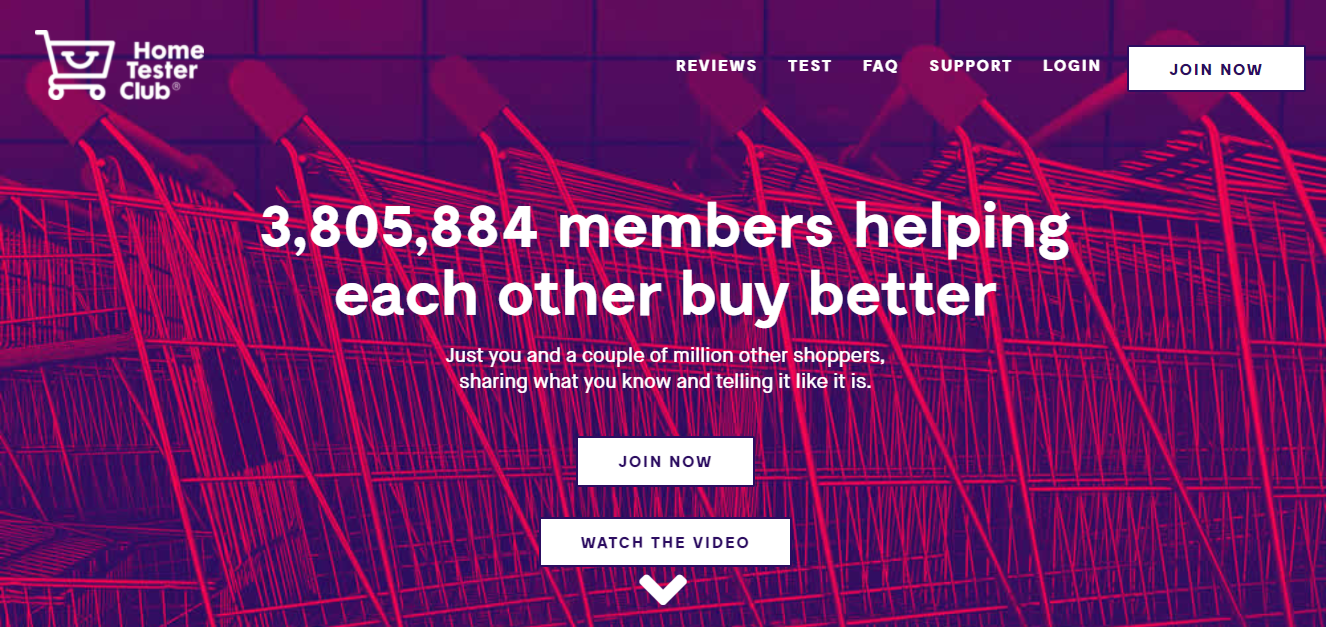 Home Tester Club is an online community of shoppers that help each other out by voicing their feedback on products without censorship. This means you can honestly point out the flaws and strengths of a product in your reviews. The platform aims to help shoppers make the best buying decisions based on others' product reviews.
Signing up is free. You'll answer pre-qualifying questions to ensure that you'll receive appropriate review offers. Home Tester Club will send you products to review based on your consumer profile.
You can also win great prizes by joining Home Tester Club's competitions weekly competitions on social media.
4. Vocal Point
Vocal Point is a product testing company that also sends you products to try and review. You could impact brands by sharing your thoughts on the products that are still in their development and prototype phases. You could also share reviews on products that are already available in the market.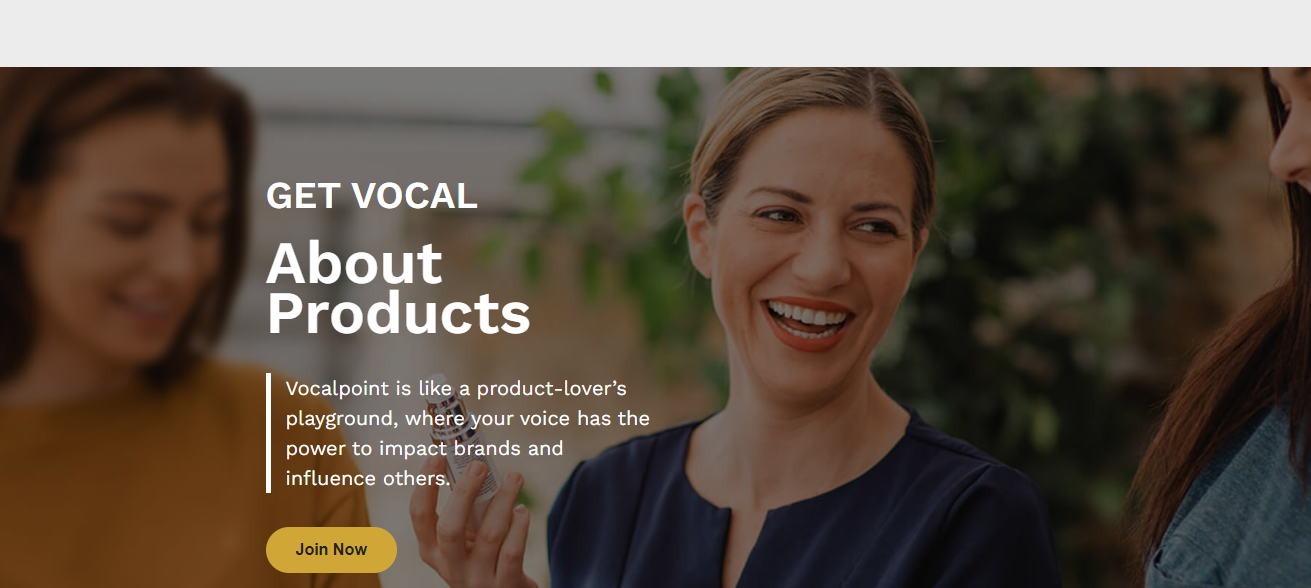 Vocal Point will send you products to test and review. These reviews are essential in helping fellow consumers make wise purchasing decisions as well as brands craft better products. With that said, your product reviews should be objective and detailed.
You will not only be testing products to review on Vocal Point, but you'll also act as an influencer as well. Members are highly encouraged to share their reviews on social media.
5. Amazon Vine
Amazon Vine is a product review platform run by Amazon. It aims to publish product reviews on new items to help consumers make informed buying choices.
But unlike other platforms, Amazon Vine is by invitation only. Amazon may invite you as a product reviewer based on the quality and insightfulness of the reviews you've written in the past on a specific category.
Amazon will send you products to review from participating sellers and manufacturers. Once you've received the product, you must try and experience the products yourself so you can write a detailed, objective review.
You get to keep the products, but you will not get paid for testing and reviewing them.
If you want to learn how to get products for free directly from Amazon sellers, check out my post on Amazon Direct Shipping freebies.
6. PINCHme
PINCHme is a company that sends free samples in exchange for your honest opinion. It partners with several huge brands like L'oreal, P&G, Nestle, and Kraft, so there's potential to various receive free stuff.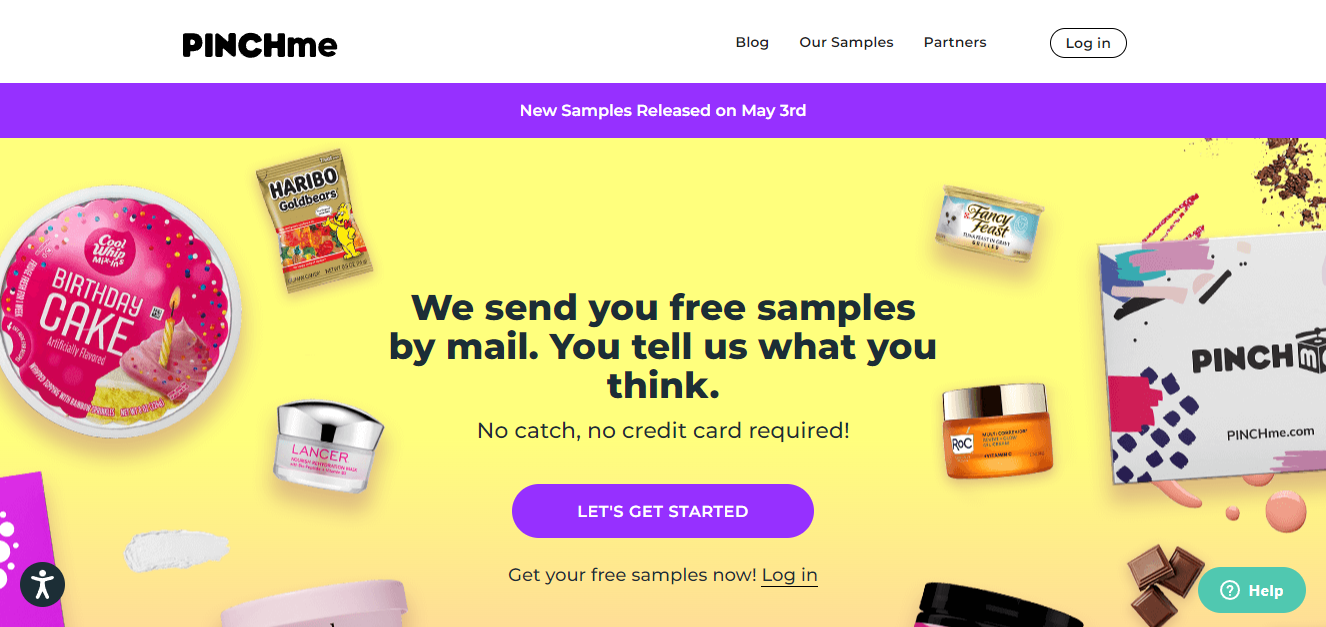 It is important to answer the questionnaire truthfully when you sign up because this is how PINCHme assesses which products you're going to receive and review. And if you want to receive free products to review on a regular basis, you can join PINCHme's Sample Tuesday where you get free samples by mail every Tuesday.
PINCHme doesn't pay you to review products with cash, but you get to earn coins for each successful review. You can use these coins to earn gift cards and exclusive sample boxes.
7. TryProducts
Another fantastic way to receive free products to review is to sign up with TryProducts. This company has partnered with over 300 brands, and the products it sends out to reviewers range from personal care and beauty products, snacks, beverages, and many more.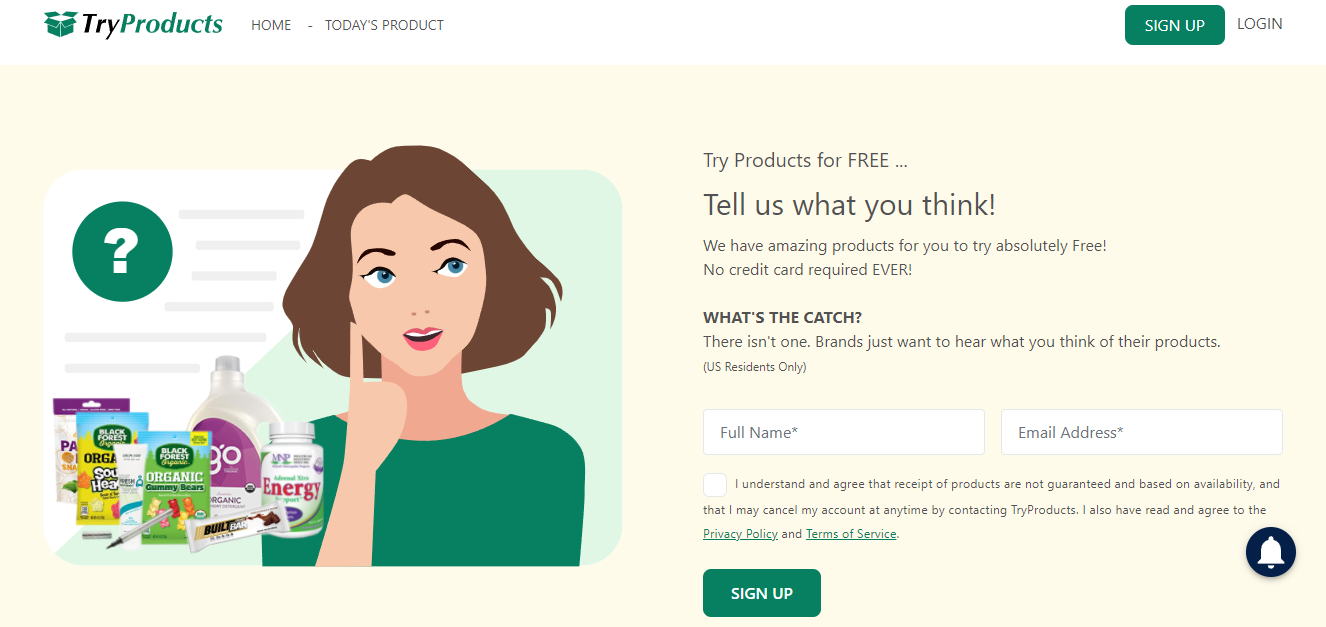 TryProducts is free to join, and you get free products as well. Make sure to fill out your profile completely upon signing up so that the company knows what products you'd be interested in trying and reviewing.
You can also search for products and click "Apply to try" if you're interested in them. It's great that in addition to well-known national brands, there are also a lot of small businesses offering their free products to review as well.
8. Toluna
Toluna is a platform that allows you to influence brands by testing and reviewing their products. When you sign up, you become a member of the Tuluna Influencers community where you can get access to test products.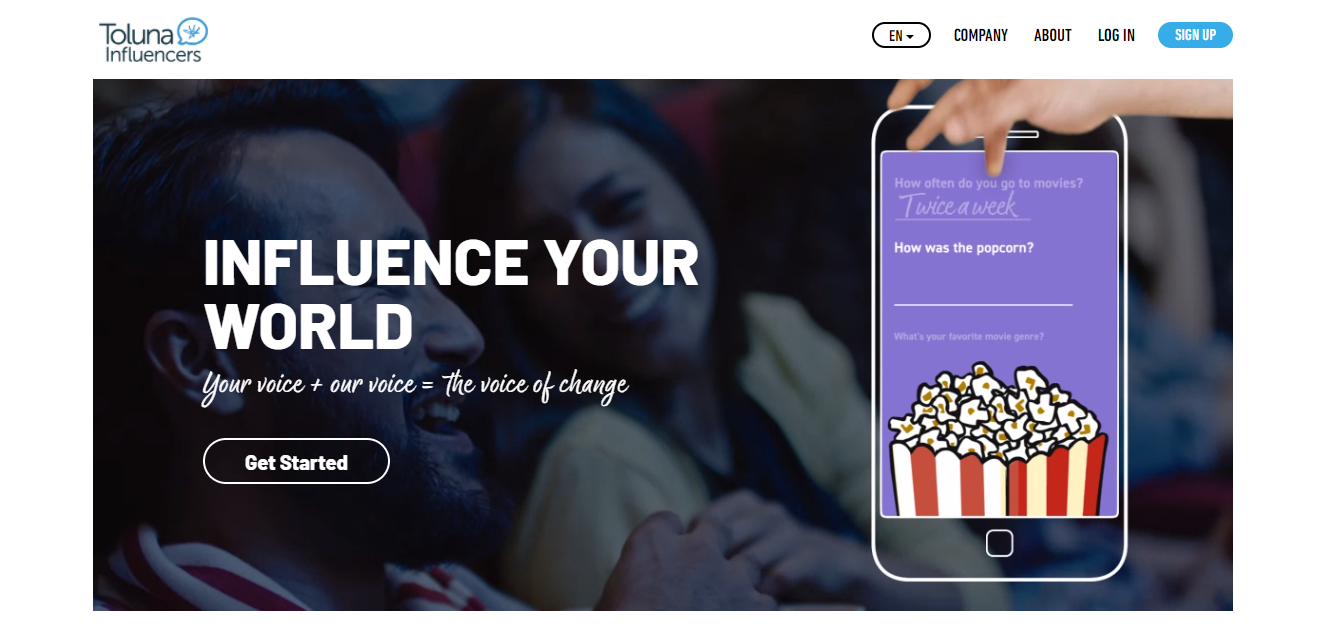 Toluna is free to join. You just need to sign up for an account and provide personal information. Toluna needs this information so it can match you with the appropriate market research projects. You will receive an email if you qualify for surveys based on your profile.
So, Toluna will send you products and you try them out. After which, you answer the survey based on your experience and impression of the product. You earn points each time you complete a survey, and these points can be converted into rewards. You may opt to use them as e-vouchers to your favorite stores, including Amazon, or withdraw them as cash to your PayPal account.
9. Product Report Card
Product Report Card is another company that will send you products to review in exchange for points. You can receive free products to review right at your own home and participate in online surveys, phone interviews, and focus groups, all for the purpose of helping brands improve their products and services.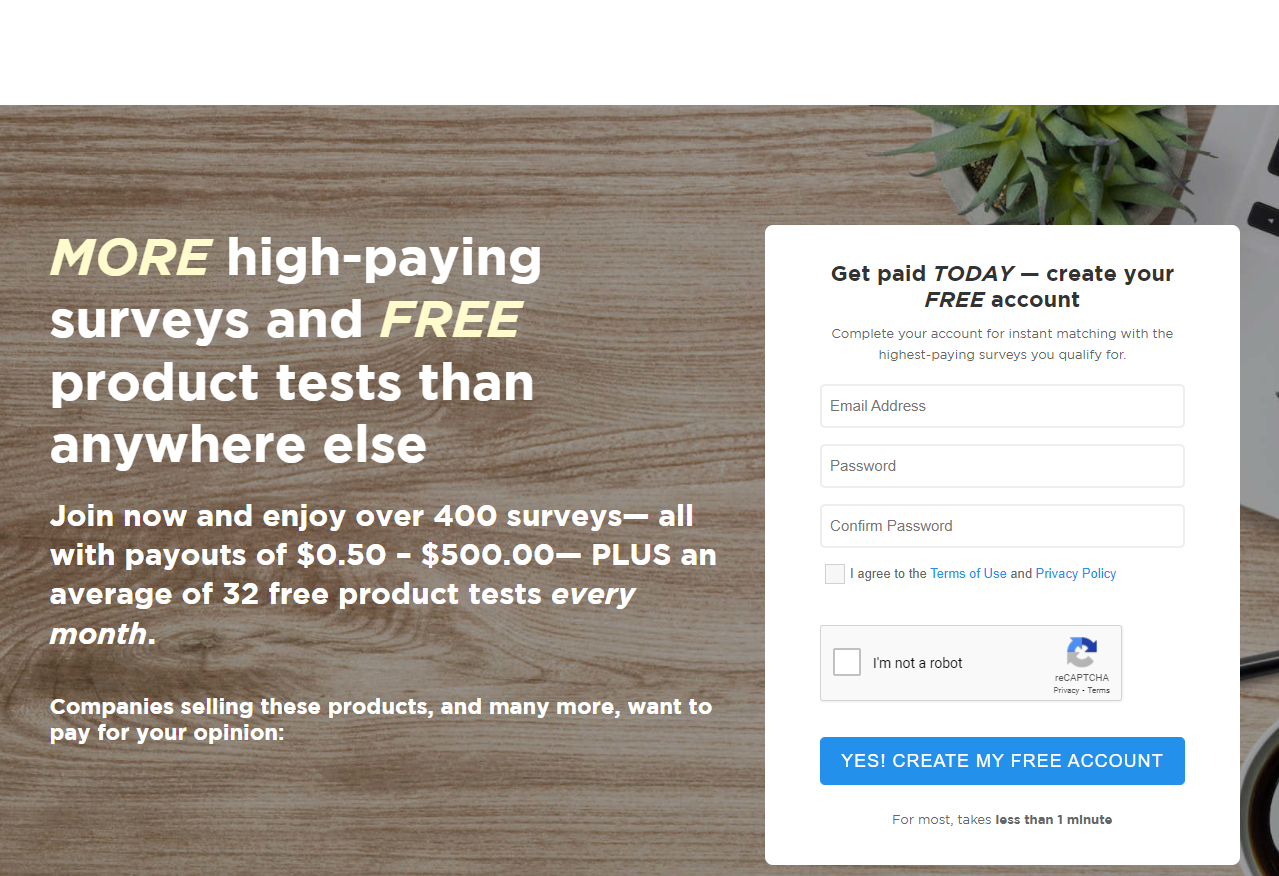 If you want to enjoy free product testing for things that you're most interested in, whether these are pet products, breakfast food, or wearable technology, Product Report Card must have something for you. You can get free products to review just by signing up and answering a few questions.
According to the website, you can potentially earn between $0.50 to $500, depending on the survey, product testing, or focus group that you participated in. You earn points for all of these. For surveys, you need at least $25 in your account and it can be converted into an Amazon gift code. Payment for product testing and focus groups (ranging from $100 t0 $500) are sent as checks or VISA gift cards.
10. Product Testing USA
Product Testing USA is a company that hires people to become product testers, as well as secret diners and mystery shoppers. It aims to give the public the opportunity to share their honest opinion on products and services.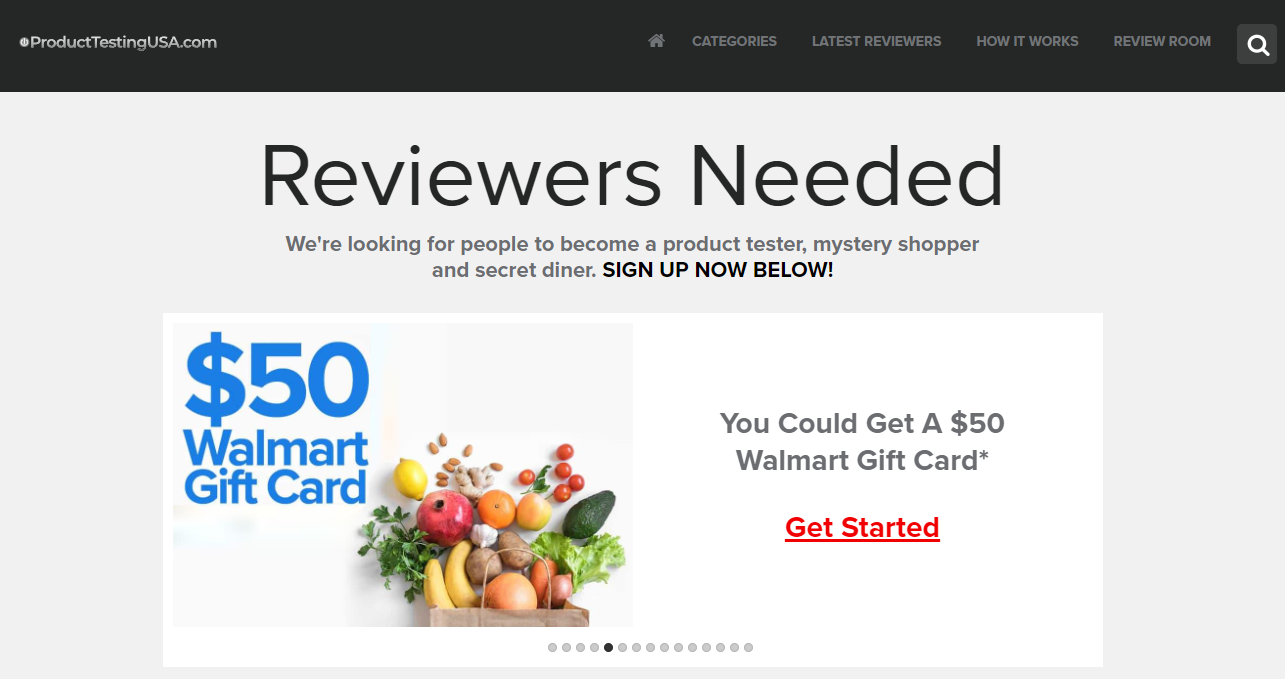 It is free to join Products Testing USA. To start reviewing products, all you have to do is choose a product that you want to test. If selected, the company will send free products to test, and you have seven days to come up with a review. Completed reviews are then posted on the site's "Review Room" as well as on their social media accounts.
Product testers are chosen at random, so you may or not get picked to review products. You will not make money reviewing products here, but the upside is that you get to keep the products for yourself.
11. Daily Goodie Box
If you want to receive free stuff regularly, then you should sign up for the Daily Goodie Box.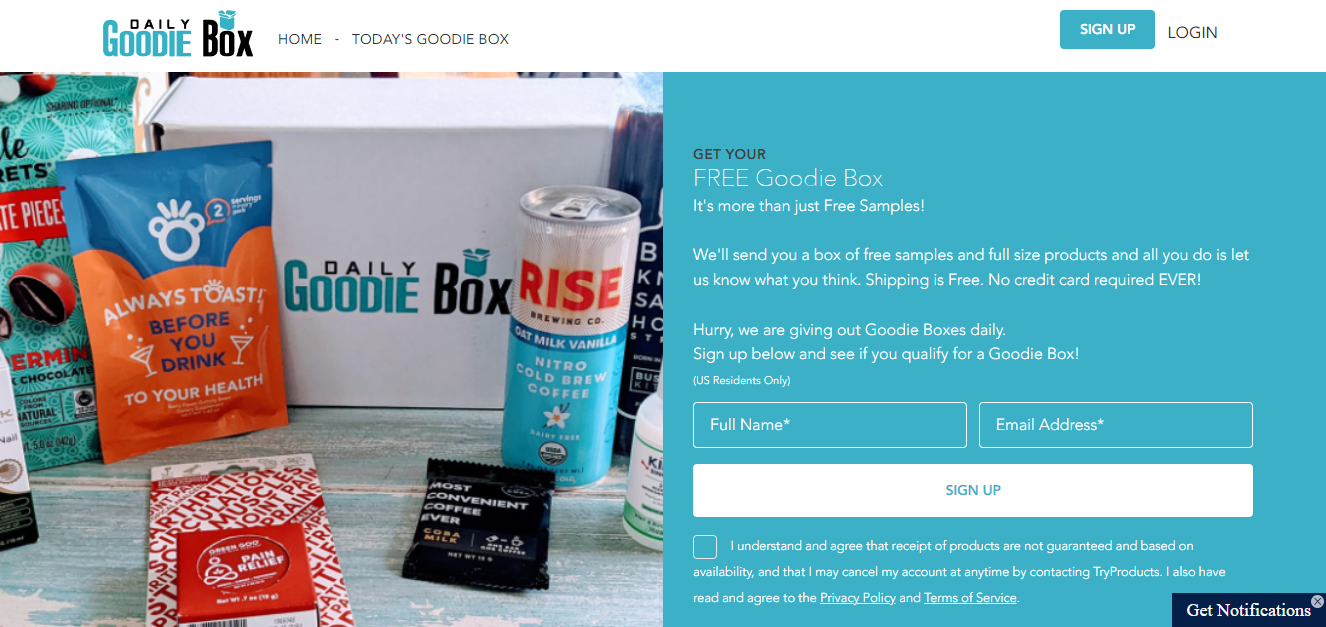 Daily Goodie Box has partnered with over 300 brands and supplies hundreds of products to its members. Apart from free samples, you also get products in their full sizes. Plus, you don't pay for anything, including shipping. The goodie box is for you, free.
To start receiving free products to review from the Daily Goodie Box, sign up as a member and follow its accounts on social media. If chosen to become a product tester, the company will send you free products by mail. Most of the items are beauty, personal, and food products. So if you getting free lip balms and granola bars, this is a fantastic platform to join.
After testing the products, you'll have to provide your honest review. This part is super important because reviews help brands improve their products. There are no talks about getting monetary compensation, but getting free full-sized products makes up for it.
12. CrowdTap
CrowdTap is a market research app where you can get paid to review products. You can participate in online surveys and interview programs where you can earn points. But if you want to get free products, you could also sample and review products for CrowdTap.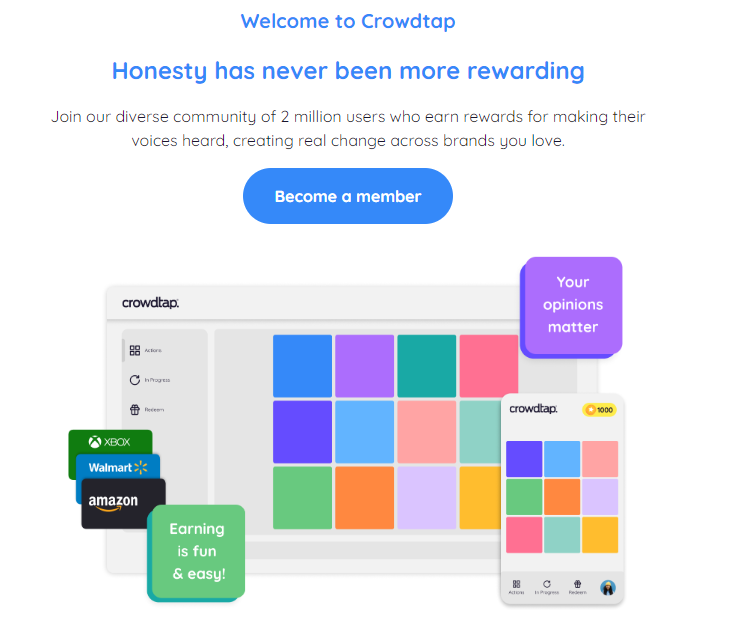 To avail of these sampling opportunities, you should join CrowdTap through its super easy sign-up process. If you qualify for a sampling opportunity, CrowdTap will send the products by mail or give you a voucher to purchase said products in-store.
Next, you have to try the products and create a sample report and send it to CrowdTap. Concerned companies will use your honest opinion and insights to improve their products, so it's important to be detailed in your reviews.
You earn points for each product review. You can exchange your points as gift cards to your favorite stores when you've reached at least $5.
13. BzzAgent
BzzAgent is a platform that connects big and small brands with consumers like you who are willing to share opinions on products and services, and in the process, help fellow consumers make informed decisions.

The company will send you free products to review and you get to keep it. It operates in the US, UK and Brazil, so if you don't live in these countries, unfortunately, you cannot participate in its review program.
But if you do, you could join BzzAgent for free and get matched with companies and get free products. You can apply for a campaign, and if selected, you'll get free products. After the product testing, you'll have to spread the word and share your thoughts with family and friends on social media.
You'll get more opportunities for free product testing if you're an active member of BzzAgent, which means more products to keep!
14. InStyle Trendsetters
If you want to get companies to send you free products, particularly in beauty and fashion, the Instyle Trendsetters is one of the best platforms for you.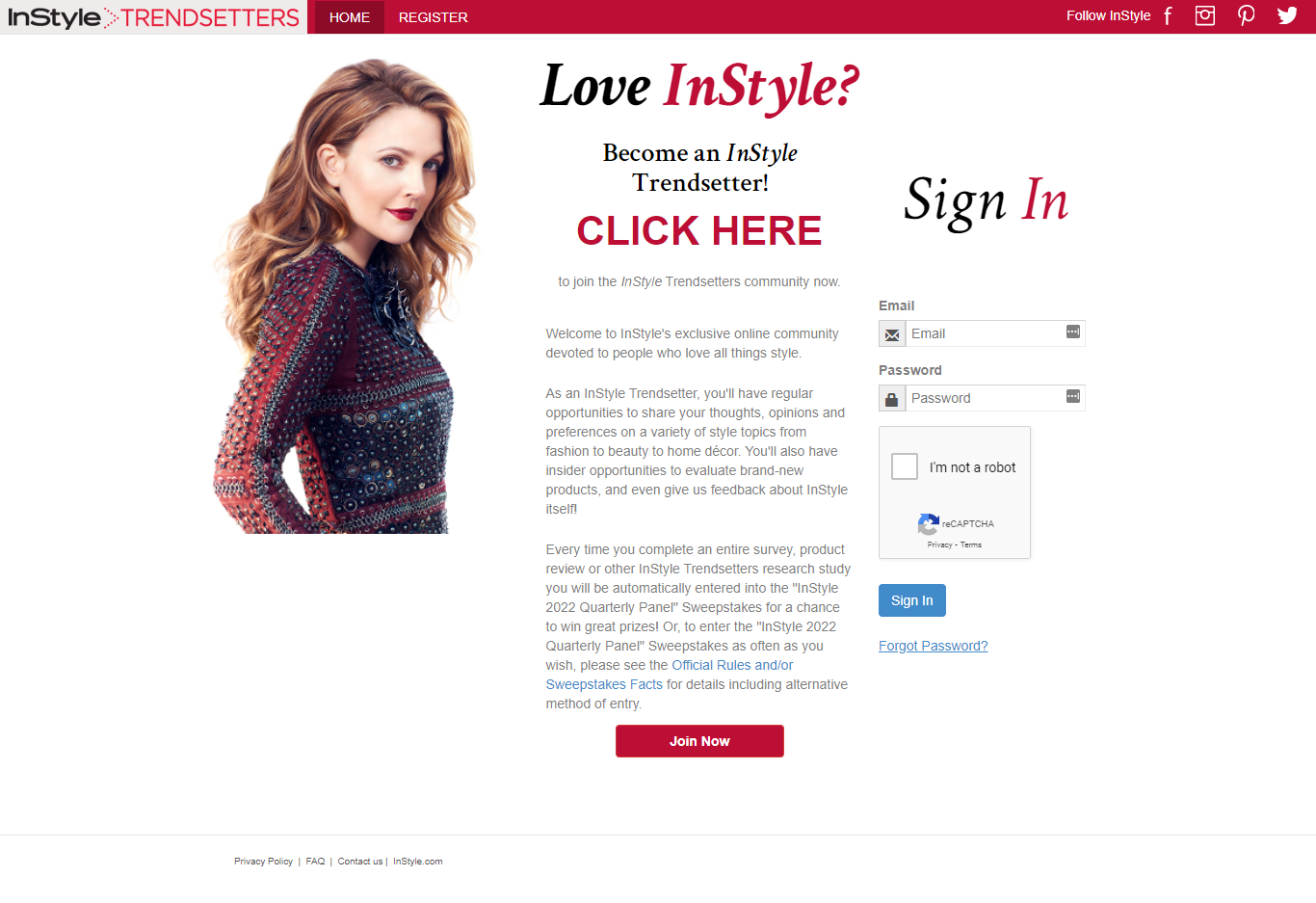 Instyle Trendsetters is a community of people who are passionate about sharing their thoughts and experiences about certain products. You also get exclusive access to review brand-new products. Instyle is one of the trusted panels for surveys and product reviews, so it's worth signing up to get free products.
While Instyle does not provide monetary compensation to product testers, successfully completing a survey, review or study qualifies you for the quarterly Sweepstakes and get a chance to win amazing prizes.
15. Clicks Research
Clicks Research is a volunteer product testing program that allows you to join product trials and make money.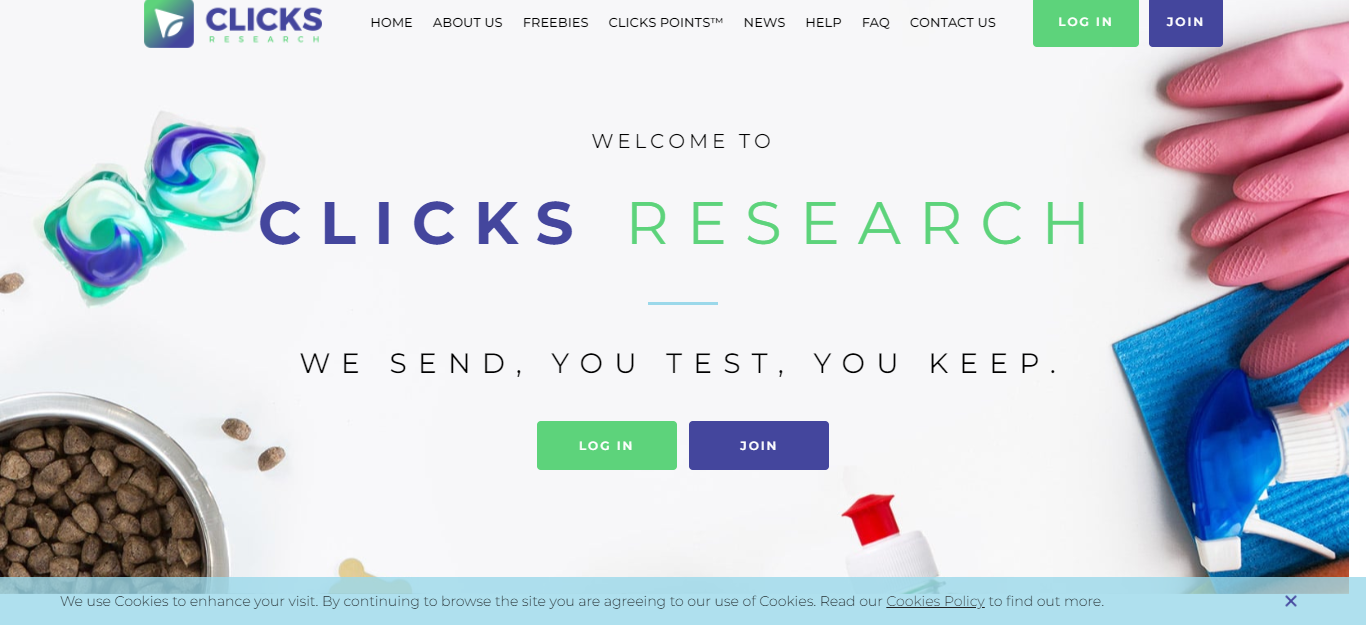 Click Research welcomes all product testers from all over the world, as long as you are at least 18 years old. You will get matched with brands, and you'll be invited to participate in free product testing. The company will send you the test products, try them, and then answer the survey.
Each successful product testing earns you Click points (between 1-200 points each). You get $50 when you've accumulated 2500 points. Your cash reward is sent to you as a check.
16. GathrU
If you want to get free products that matter to you and review products for brands, then consider signing up with GathrU.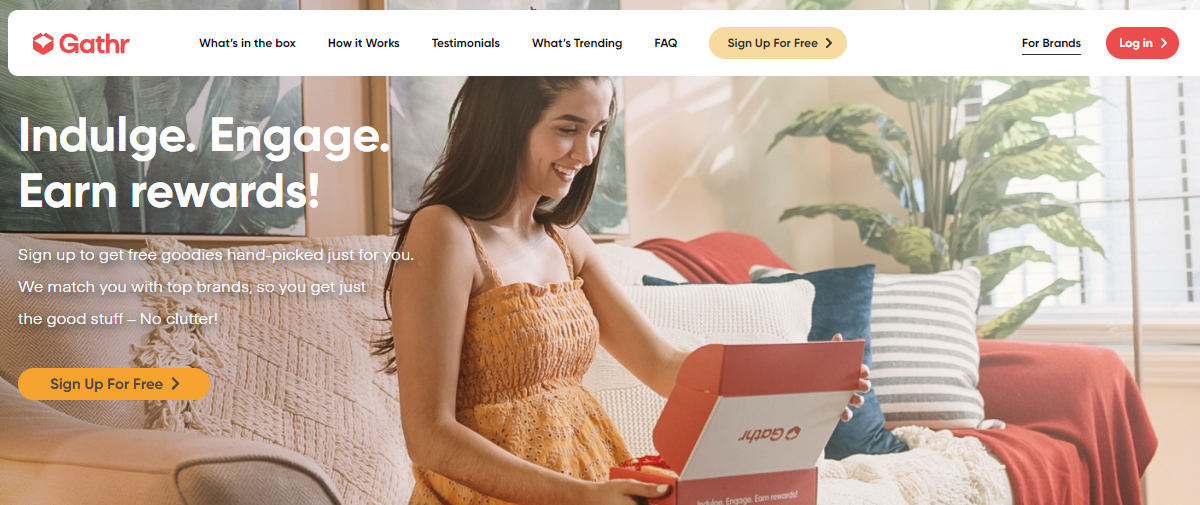 GathrU sends you a box full of goodies based on the preferences you've indicated in your profile. This is a free product testing platform, so you won't have to pay for anything, and they won't even require your credit card details.
Each box you receive comes with a QR code. Scan the code and earn exciting rewards.
17. McCormick Consumer Testing Program
When McCormick is developing new products, it invites consumer taste testers to sample them out. But apart from receiving a free product, you'll get paid as well.
If you qualify for the taste testing program, you'll have to attend a session at the company's location in Hunt Valley, Maryland. Alternatively, the company could send the free products to your address.
You can join these testing programs once every quarter. Also, the compensation depends on the duration of the taste-testing session.
18. MomSelect
MomSelect is an established network for mom influencers. It aims to connect moms with brands and products that truly matter to them.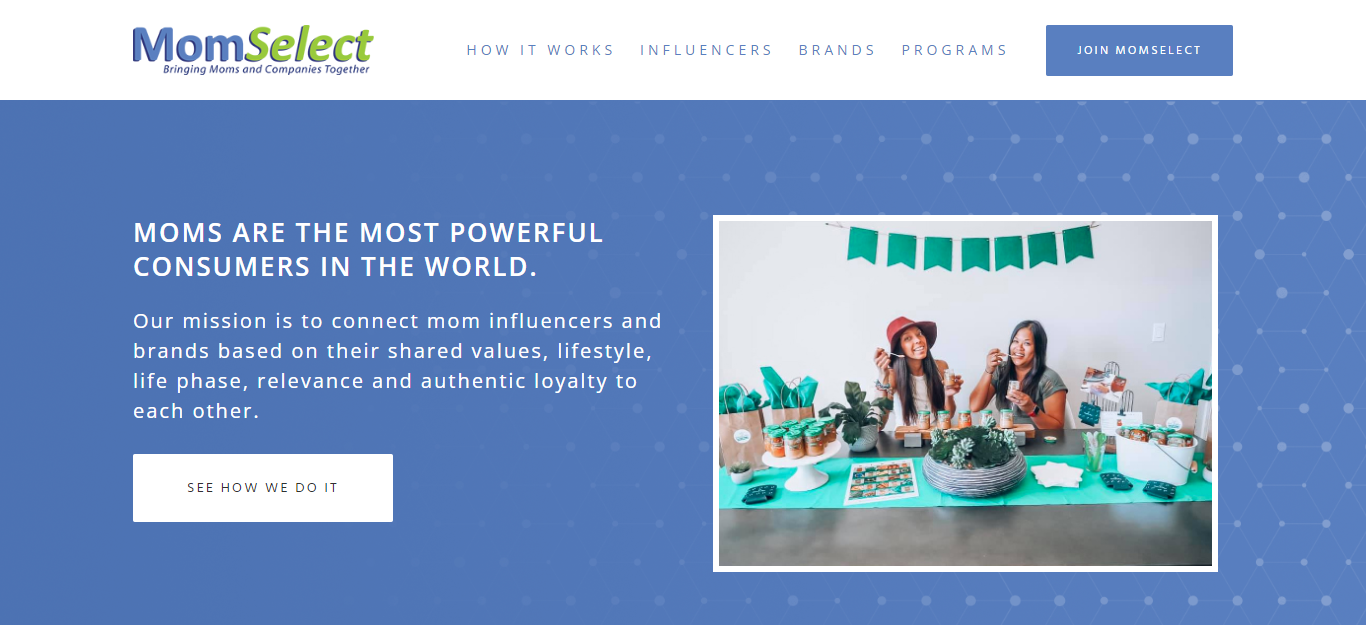 MomSelect sends you products to review tailor-made to your profile and preferences. Moms from all stages and who have kids of various ages can join the platform. You get the opportunity to review products from different brands, including Disney, Fisher-Price, Play Monster, and more.
When you qualify for products to review, the company will also send you brand-new products which you can use to share with others, online and personally.
19. The Pink Panel
If you're particularly fond of beauty and personal care products, then the Pink Panel is an excellent platform to join.

The Pink Panel is a market research company that invites women from the US and Canada who are at least 18 years old to participate in studies. In return, product testers get to keep the products plus earn $25 to $1000 in gift cards and more products. Plus, you can participate in online focus groups where you easily make $100.
It's good to keep an eye on these studies because you'll never know when an opportunity comes up. Sometimes there are as many as three a week, but there are also times when there are a few every couple of months. So if you're looking to get free beauty products and get paid for your time, then Pink Panel is a great place to join.
20. Brooks Product Testing
Want to get companies to send you free footwear? Sign up for Brooks Product and Wear Testing Program.
Running enthusiasts can apply as product testers for Brooks, one of the best companies for running shoes. Brooks's product testing program is open to all runners who are at least 18 years old and have a strong social media presence. If chosen, Brooks will send you a pair of running shoes to test and review.
If you're in Seattle, you could test products personally in Brooks's lab.
Related Posts:
20+ Proven Ways To Get Free Steam Codes in 2022
Mistplay Review: How To Earn Free Gift Cards Playing Mobile Games
How To Get Free Internet Service Legally
How To Get Free Clothes: 7 Amazing Ways To Get Free Clothes
25 Easy Ways to Get Free PayPal Money Instantly
21. Vogue Insiders
Vogue is another company that will send you free beauty products to review. All you have to do is sign up and become part of its exclusive community. The best thing is that there are no strings attached. You don't have to pay for anything to become one of the product testers.
It's important to complete your profile when you sign up because that's how Vogue knows which products to send you. Make sure to answer questions truthfully, such as about your skin type.
You will receive an email should you qualify for an ongoing trial. If you accept, you'll receive both sample and full-sized products for you to try.
22. L'Oreal Consumer Testing Program
L'Oreal, one of the biggest beauty brands, is always looking for both men and women who are willing to test products and provide honest feedback. Joining this community gives you access to free products to review.
Signing up is free. Just make sure to provide all the information being asked so you can get matched to appropriate studies. You will also receive email notifications if you qualify for ongoing product reviews. Once you're done trying out the product, you'll have to create a thorough review and send it to the company.
23. Reebok Product Testing
Looking for companies to send you a pair of shoes? Then become a product tester for Reebok.
Reebok is looking for US-based product testers who are at least 18 years old and willing to try and review its apparel and footwear products.
To qualify, you should provide your body measurements (such as your footwear size) and must not test products from competing companies. You'll be invited to participate in a review through email. If you say yes, then the company will send you a product, and you should use it based on instructions (for instance, wear the shoes for x number of hours or mileage, for 2-4 weeks).
Finally, answer a questionnaire regarding your experience with the product. You'll have to send the shoes back to Rebook so that they can further inspect it.
Earn Points To Review Products
24. Swagbucks
Swagbucks is a paid online survey site where you can make money by giving feedback on products and services. This is an easy way to make money from home. Plus, you earn more money by taking advantage of coupons and deals. Earnings can be transferred to your PayPal account or converted into gift cards to your favorite stores.
Read: Swagbucks Review
25. MyPoints
MyPoints is another legit GPT site that pays you for reviewing products and services online. You'll take surveys about products, and then you get rewarded with PayPal cash or e-gift cards. Apart from surveys, you could also earn points from games and polls, and weekly draws.
Read: MyPoints Review
26. Ipsos I-Say
Powered by Ipsos, a global market research company, I-say gives you a platform to voice your honest opinion about products and services. You can share your thoughts in discussion forums, and I-say will escalate them to the brands concerned. You earn points each time you do this. When you have at least 500 points, you can redeem rewards as gift cards or even donate to charities.
27. Univox
Univox is a get-paid-to site that pays you for reviewing products that you already use. You could also get invited to test products at home.
Signing up at Univox is free and easy, plus you earn 200 points ($2) instantly. Each completed survey and study entitles you to corresponding points. You can redeem your earnings to your PayPal account or as Amazon gift cards when you've reached 2500 points.
28. Branded Surveys
This market research company pays you for sharing your opinions. It acts as a middleman between companies needing data from consumers, and people like you who want to get paid easily at home. You'll get invited to surveys you qualify for, and you'll earn points each time you complete one. You can withdraw your earnings through PayPal or convert them into gift cards.
29. Pinecone Research
Pinecone Research is a trusted survey site operating under Nielsen. You can earn money by reviewing products and answering surveys. Pinecone pays around $3 per survey, which is quite high compared to other survey sites. You can opt to receive your earnings through PayPal or Amazon gift cards.
30. Inbox Dollars
This company pays you to take surveys and participate in market research opportunities. You'll get paid to share your thoughts and opinions on products and services. Additionally, you can get paid to read emails and refer friends to the platform. You can withdraw your earnings twice a month to your PayPal account.
Sign up with Inbox Dollars here.
This is another established platform that pays you for your opinion. When you join Opinion Outpost, you get the opportunity to relay your thoughts about brands and products, and in the process, influence decision-makers. You may also get invited to test product prototypes and join focus groups.
Review Products For Free Frequently Asked Questions
How do you get free stuff to review?
There are numerous market research panels and survey sites that would willingly send you products to review. Some companies also have their own product testing program, such as Reebok, Brooks, and L'Oreal.
What companies pay you to review their products?
Get paid to sites that offer paid surveys and pay you to review products in the form of points. Market research companies like Product Report Card and Clicks Research pay their product testers with cash.
How do you get companies to give you free products?
You can sign up for market research companies and panels and apply for ongoing and future product trials. It is important to complete and update your profile to increase your chances of getting picked for product testing and review.
Do product testers get free stuff?
Yes, most of the time testers get free products in exchange for their honest thoughts and opinion.
Conclusion
If you're looking to get free products online and save money in the process, then consider joining a product testing and review program. These programs are essential for brands so that they know what their consumers think and feel about their products. Meanwhile, you get the opportunity to help companies become better.
Most panels and research firms are free to join. A lot of them even provide free shipping. All you really have to do is try the products out and come up with a review. After which, you keep the product and earn money. How much easier could it get, right?