Are you looking for easy, cheap breakfast ideas to save money? You're in the right place!
Breakfast is my favorite meal of the day. And for me, it's the most important, too, because it gives me the energy I need to get through the most crucial time of my day. I always do my work in the morning, so I always take the time to prepare a good breakfast.
The good news is that this most important meal can also be the least expensive! I've rounded up some delicious breakfast ideas that are not only budget-friendly but are also super easy to make! They only take a few minutes to prepare and cost only $1-2 per person.
---
Save More Money with Ibotta
Did you know there is a free app that pays you cashback if you scan your grocery receipts?
Ibotta is a fantastic app that can help you save money on the things you already purchase. It's the digital version couponing and pays you $0.25 to a few dollars per qualifying item you buy at over 300 retail stores such as Walmart, Costco, Sam's and Aldi.
I've personally saved over $1000 with Ibotta!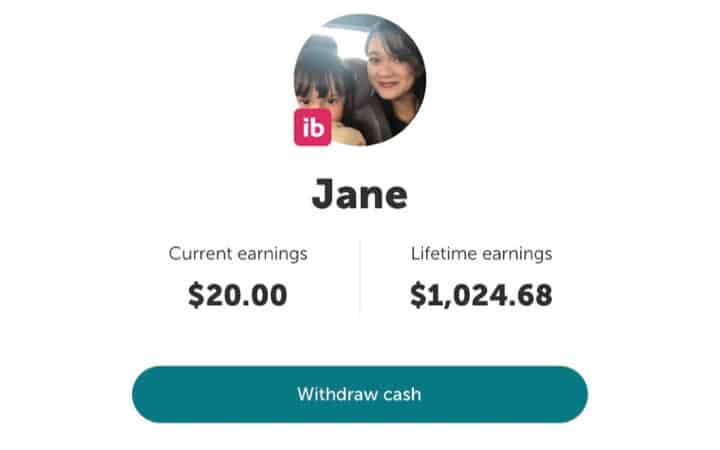 A bonus? You'll get up to $20 FREE if you joined Ibotta today! You can check it out here!
---
Easy and Cheap Breakfast Ideas
Eggs and bread
There's about a dozen and one breakfast meals you can whip up with bread and eggs alone. Scrambled eggs go well together with toasted slices of bread topped with some jam. You can also boil an egg, dice it up and mix with mayo and voila – you have an egg sandwich filling that you can keep for a couple of days in the fridge.
All these won't take you more than 5 minutes to prepare, and a dozen eggs that's good for a few days' supply won't even cost you more than $2.
Overnight oats
Oats are excellent sources of fiber, antioxidants, and they're also known to pack low cholesterol that your heart will thank you for. It's no wonder oats are staples for breakfast or even mid-day snacks.
If you're one of those who like their oats served cold, prepare them the night before, adding fruits like bananas or berries, and topping it with some yogurt and peanut butter for more protein. Store in your fridge overnight, and you got yourself a healthy and flavorful breakfast ready the next day.
Potatoes
Breakfast is suggested to be a carbohydrate-laden meal because carbs give you the energy you'll need to get through the many activities of your day. While carbs typically have a bad rap, there are always healthier sources you can consider – potatoes are one of them. Serve yourself with some hash brown, or if you want something simple and fast, cut up potatoes into bite-sized pieces, season them and fry in butter or bake in your microwave or oven.
Fruits in season smoothie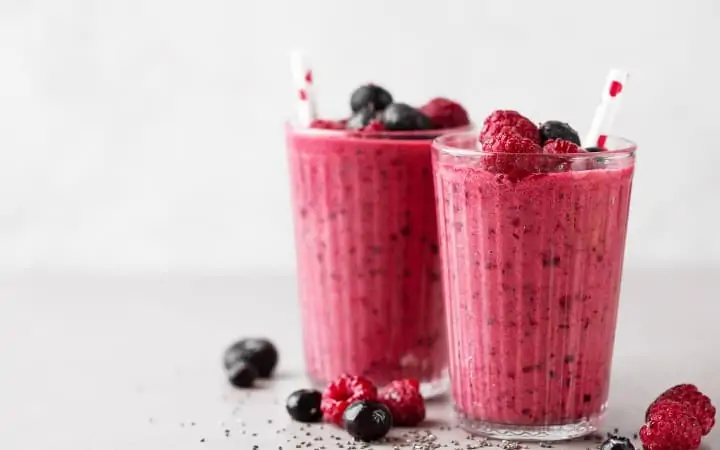 I know that while others like a filling breakfast, some people prefer theirs to be light. If you're one of the latter, then a fruit smoothie will give you the low carbs you need for the day without the leaden feelings of a full stomach. And while there are many kinds of smoothies you can whip up, putting together fruits in season with some milk and yogurt already do the trick. Fruits in season are cheap, not to mention a nice break from the year-round fruits we typically stock on (bananas, anyone?).
Burritos
Breakfast burritos are one of those easy cheap breakfast ideas that pack enough protein you won't even need a mid-morning snack. This breakfast burrito recipe from Half-Scratched is something you can put together the night before, freeze and reheat the next day in under 5 minutes. Because they're freezable, you can prepare enough for two – or three – mornings if you want. Best of all? They're toddler-friendly!
Rolls with butter and jam
Let's not forget this classic breakfast fare, of course. There's something about the taste of warm, fluffy, melt-in-my-mouth rolls combined with the sweet and tangy mix of butter and jam.
If you want something fancier, you can also switch up your rolls with bagels and transform your bread-for-breakfast fare in a whole new way. Bagels are more filling than rolls in the stomach, and if you top it up with avocado like a feta toast, or cheese and eggs, or bacon with some black pepper, then you've got yourself one substantial meal to get you through your morning. 
Related Posts:
Quesadillas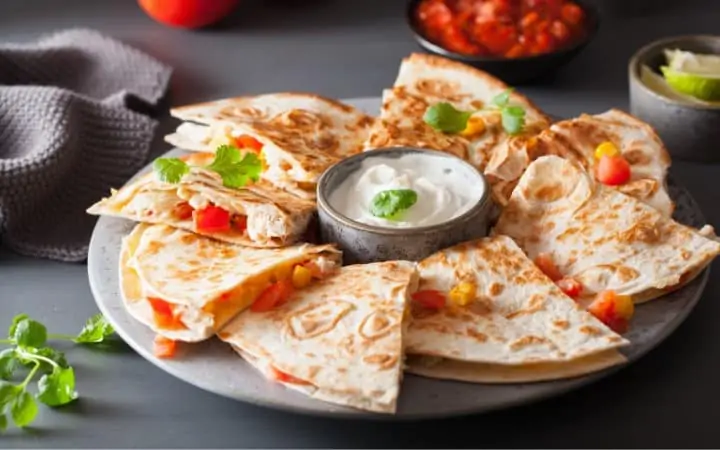 Quesadillas for breakfast? Why not? The tortillas may be a lighter alternative to usual carbs sources like potatoes or bread, but the secret to a filling and nutritious quesadilla is the stuff you put inside. If you have leftover meat from dinner the night before, you can put them together with some veggies to have protein-filled quesadillas for breakfast.
No fancy ingredients? This peanut butter and banana quesadillas from Fine Cooking is an even cheaper, easier but equally tasty option. All you need are, yes, peanut butter, bananas, and the tortillas of course.
Pancakes
Pancakes are one of the many easy and cheap breakfast ideas out there we shouldn't even take for granted. Ingredients are basic – all the usual staples available in your pantry – and if you don't want the hassle of making them from scratch, there are also tons of cheap, easy pancake mixes at the supermarket. They're also one of the most versatile breakfast dishes you can prepare.
You won't get wrong with the pancakes and berries/banana combo, but there are also many tasty and filling pairings you can try. Serve your pancakes with bacon, ham or sausages, and some scrambled eggs on the side. Try peanut butter or Nutella instead of honey or maple syrup. For many of us, we like our pancakes fluffy and thick, but you can also prepare them the English way, thin and crispier like crepes.
Granola
A twist to the usual oats, granolas also make for an easy and cheap breakfast choice. The oats are a good source of fiber and low carbs, while the nuts and seeds thrown into the mix are rich in healthy fats and much-needed protein. You can prepare fresh, homemade granolas on your own, or get many of the readily available packs at the grocery (they won't cost you more than $5 at Target). Add fruits, some milk or yogurt, and you're all set.
Quiche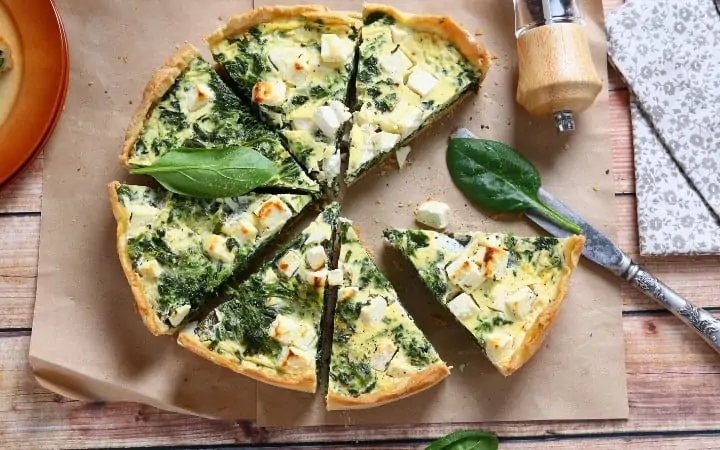 Another cheap and easy breakfast idea is the quiche. Quiches are versatile because like burritos, there are many options for pairings you can choose from that will leave you satisfied and full. For busy mornings, you can also have them for an easy grab-and-go breakfast, and can even pack up a slice for your kids as a morning snack.
Quiches would require some preparation time so you can put them together the night before. However, ingredients are nothing fancy and they won't burn a hole in your food budget. Check out this very simple ham and spinach quiche from Good Housekeeping.
Banana bread or muffin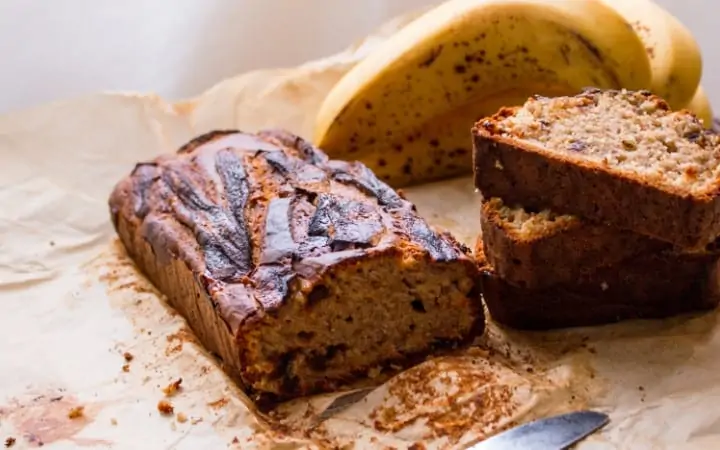 Lately baking banana bread has become a popular home activity – and with good reason. It's one of the easiest baking recipes, and you won't even need to go out for fresh bananas to make one. Spend a Sunday afternoon baking a loaf or muffins for a change, and you have at least two mornings' breakfast taken cared of. Heat them in your oven, and top with some honey or maple syrup, fruits on the side and a glass of milk for you and your kids.
Waffles
Get creative with another breakfast staple. You can get a box of ready waffles at Whole Foods for less than $4, or a waffle mix, or if you're feeling inspired, prepare your own waffle batter from scratch. Top it up with some berries or sliced bananas, and maple syrup or honey, or sprinkle it with nuts and a spoonful of yogurt. If you want something flavorful, you can pair it with baked mushrooms, avocado or grilled tomatoes. No special ingredients but they're a fancier treat than your usual waffles with honey.
Egg wraps
If you want the versatility and convenience of a burrito but don't want to spend an extra dollar for tortillas, then try egg wraps instead. They're just as healthy, hearty and gives you so many options for fillings. A tomatoes and mushrooms egg wrap is an excellent way to get kids to get their fill of veggies, and ground pork and diced carrots is also a good mix rich in protein. Here's one very simple but tasty egg wrap recipe from The Leaf Green Bean where you can use anything from cheese and ham, to hummus and avocado and takes less than 10 minutes to prepare.
Casserole
A casserole for breakfast sounds like a sumptuous meal reserved only for holidays and special occasions, but believe me, you can prepare something simple and cheap for regular days. Casseroles can be made with anything that's in your fridge, with something as simple as eggs, onions, potatoes, pepper, bacon and cheese. They're filling and healthy, and you can even prepare them the night before and simply heat the next day.
Dinner leftovers
Food left from the day before offers the absolute easy and cheap breakfast ideas. Stir-fry that leftover rice from dinner the night before and top it with a fried egg. Got leftover burger patties? Use them for a breakfast BLT sandwich.
Many of these cheap breakfast ideas are also convenient for storage and freezing. You can prepare them in advance and simply heat up or pop into the oven or microwave on the days mornings tend to be busy (or, if you're feeling lazy).
What other easy breakfast ideas you know?
---
Looking for more ways to save money?
Check out the following posts!