As most of you know, I'm a huge fan of frugal living.
I was born in the Philippines to poor parents, so, yes, I grew up seeing extreme frugality in our household.
But looking back at our childhood, I feel fortunate to have learned the frugal lifestyle. It's why I enjoy writing about frugality and sharing simple ways for others to embrace the joys of simple living and saving money.
I can even fondly remember how we used to wash our clothes, raised chickens, and cooked our food. My family also experienced living on a tiny island for a while and lived without electricity.
I know, those ways are obsolete in modern times, most especially here in America. So don't worry, I am not going to tell you to do the same.
This article is all about money-saving tips–call them extreme frugality tips if you like–that may be a bit more challenging to most people but are still relevant today.
This list of ways to save money is for you if you are ready to practice extreme frugality whether to save more money or just for the fun of it. Because, hey, frugal living can be fun to extremely frugal people! 🙂
Short-Term and Long Term Extreme Frugality Tips
I've broken the list into short-term and long-term. The short-term tips would apply if you wanted your spending changes to take effect within a few weeks or months. The long-term frugal living tips would apply if you expect to see a change in five years or more.
I'm not suggesting any of these short-term frugal living tips are easy (though some are), but I do think that they are all realistic.
If your goal is early retirement, then pay attention to the long-term frugal living tips. These tips need consistency and commitment to the lifestyle.
Short-Term Extreme Living Tips
Tip: if you need some motivation and have a little fun while saving money, use this tracker to track all the savings you make by using the extreme frugality tips I've listed in this post.
You can download this free tracker by dropping your email address in the signup form below.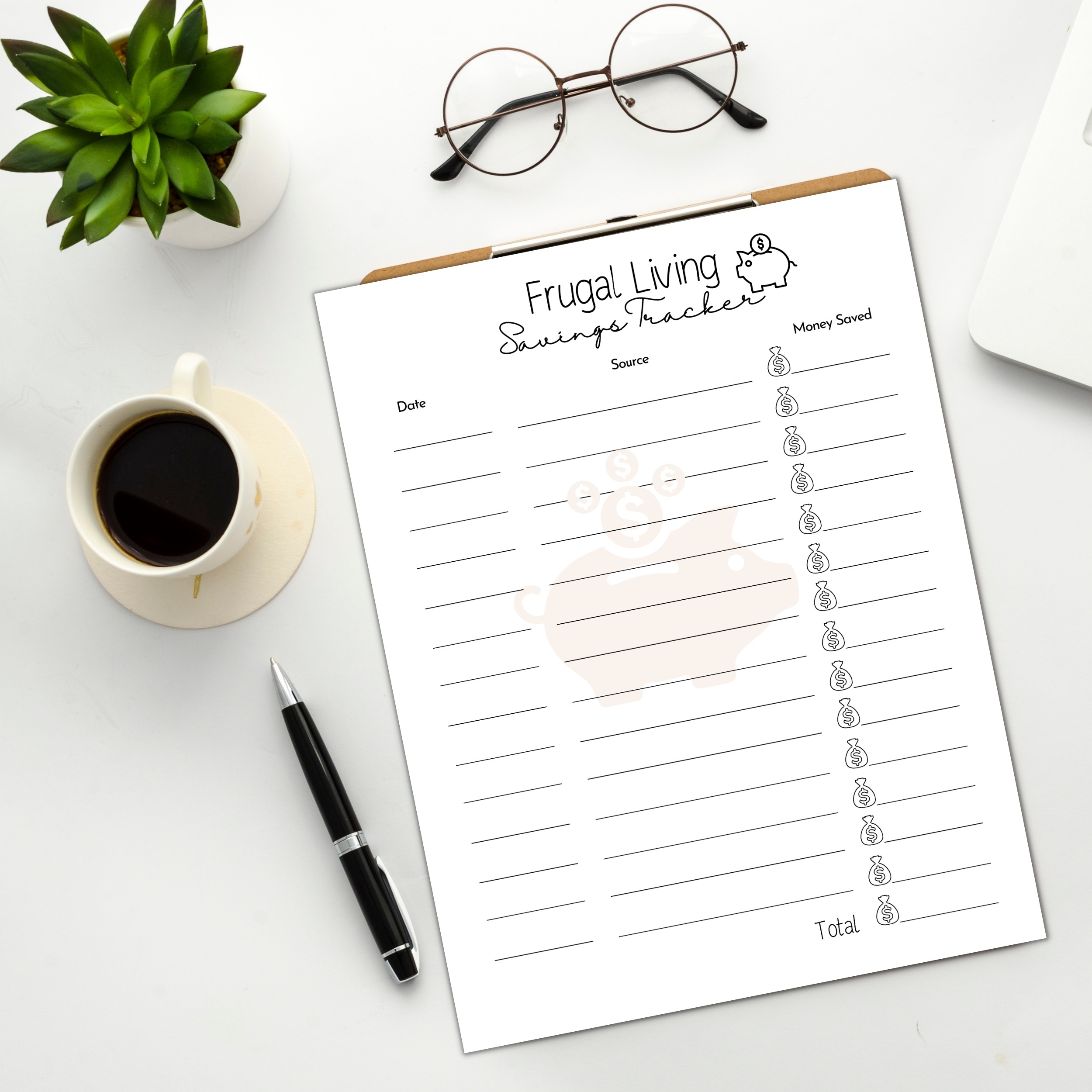 1. Don't Spend Money on Anything (If Possible)
Here's an obvious extreme frugality tip: don't spend money if you don't have to! A lot of people spend or waste money on the latest gadgets or the latest laptop because they think they have to or need it.
If you can still use your old computer or TV and they're working just fine, then why replace them? Or why buy a new set of fancy kitchen utensils if your old ones are still usable?
If you can avoid not buying anything, you could save more money and avoid accumulating more stuff in your house.
2. Give Free or DIY Gifts
I don't know about you but I like living minimally, so I really don't like receiving frivolous gifts. And I don't like spending money on material gifts either.
Don't get me wrong, I do give expensive gifts occasionally but when I do, it's always something that I know the receiver really, really NEEDS and WANTS.
If you are looking for extreme frugality tips, this is a good place to start. On the next gift-giving occasion, how about giving something you made yourself?
Maybe give a dozen of cookies you baked, a candle you made, or a flower you plucked out of your home garden? These are not only extremely frugal but are very meaningful as well.
Do this on all gift-giving occasions and you'd save more money this year!
3. Make More Things Yourself
Most extremely frugal people do this. Make your own bread, snacks, and soups. I know it seems like a lot of work, but once you get started, it's quite easy to keep up.
It will also help reduce your food costs significantly.
4. Don't Buy Those Lattes
Stop buying those $5 lattes and brew your own coffee at home. It tastes just as good and is easier on the wallet! Even if you only do this one day per week, you'll still save over $100 per year. If you do it every day, you can save over $1000 per year!
If you can't give up Starbucks, then learn how to get Starbucks gift cards for free and get free Starbucks drinks. Here are some ways you could do this:
5. Flush the Toilet Less
If it's yellow let it mellow, if it's brown flush it down. Think about how much water (and money!) you could save every day by flushing your toilet less! If everyone in the U.S. did this, we'd save over $300 million every year!
6. Do Laundry Less Often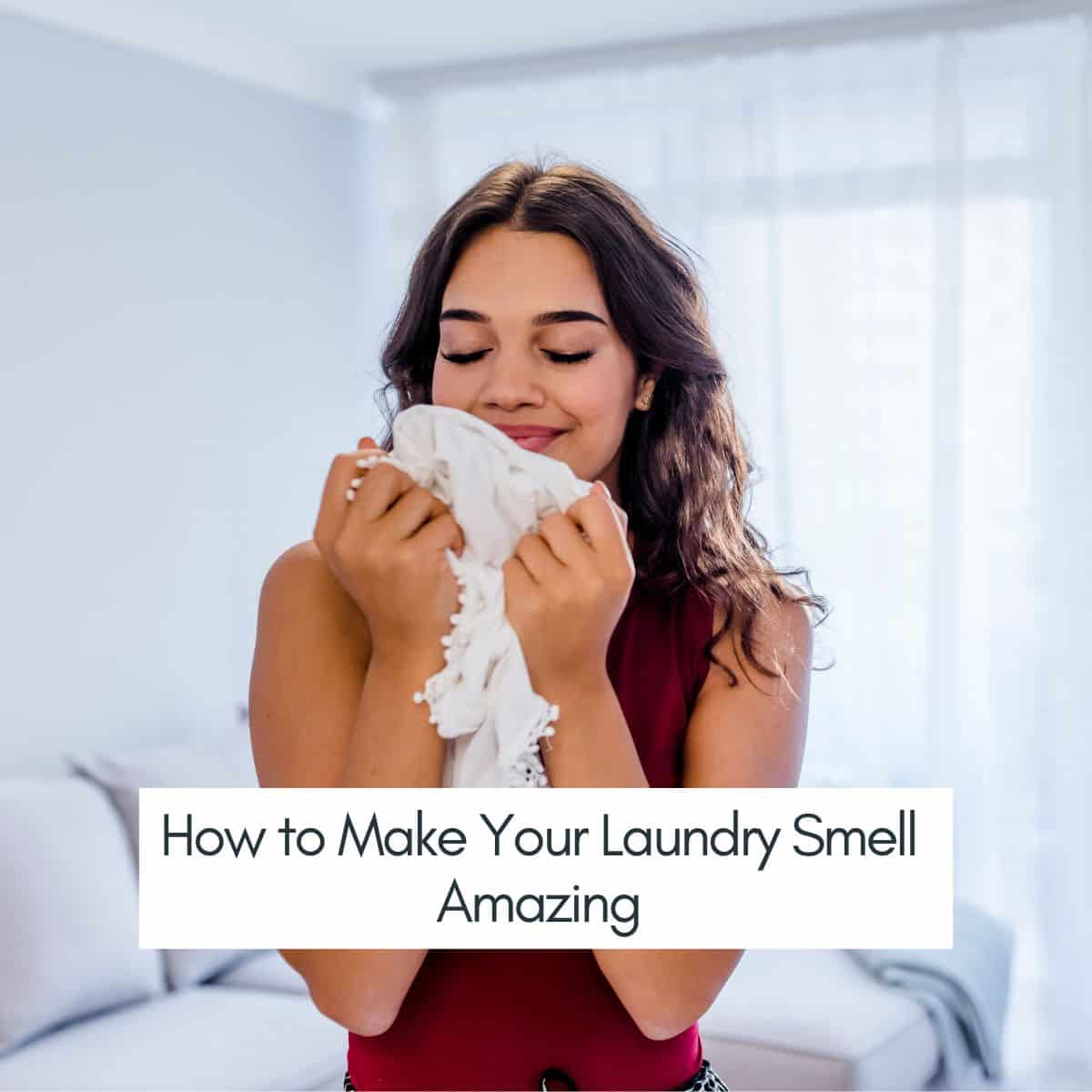 This one is tough for me because I have to wash clothes pretty much every day, but if you're able to get away with doing laundry every other day instead of every day, you'll be able to lower your electricity bills. This is especially helpful if you have kids who seem to go through clothes constantly!
Related: Simple Things You Can Do to Lower Your Electric Bill
7. Do a No-Spend Challenge
Want to save more money? Do a no-spend challenge for a month or so and see how much money you'll be able to save! Here's a guide on how to do a no-spend challenge and win it!
Related: Easy 52-Week Challenge and How to Do It (Free Printable!)
8. Live in a Van
Now, this is really extreme frugal living and it's not for everyone but I know some people that are enjoying the van life. They may be living in a tiny space but they get to travel around the US and work from their vans. They sold their homes, saving them money on home maintenance, insurance, taxes, and more.
Living in a van can be a cost-effective way of life if you enjoy traveling and seeing places.
9. Live with Your Parents
If you can't afford a house, live with your parents until you can afford to buy a house. It's one of the best ways to save money on rent and utility bills. After a few years, you would be able to save money to buy your first house.
10. Stop Drinking Soda
Yes, quit the pop! You'll save yourself a lot of money and save your health too!
11.Stop Going Out
Remember, you came here for extreme frugal living tips so here it is: stop going out unless necessary.
Stop going to the movies or to the mall. Stop meeting up with friends or going to parties and bars. If you spend at least $30 each time you go out and you do it at least once a week, you'd save t least $1,440 a year by skipping this expensive habit.
12. Walk/Take Public Transportation
If you're lucky enough to live somewhere where there are public transportation options, use them! Not only is it better for the environment, but you also save a ton of money on gas, car maintenance, and car payment.
13. Consider Homeschooling Your Kids
Sending your kids even to a public school can cost a lot of money, more so to a private school which is about 65% more expensive than public schools.
According to a recent survey, the average back-to-school spending in 2021 reached $498 and 33% of parents said they would go into debt to pay for it.
This expense only covered basic school necessities such as school supplies, clothes, shoes, and electronics. It did not cover the costs for field trips, paid sports, school lunches, transportation, and more!
If you have a few kids with a close age gap, it might make sense financially to homeschool them, and you'd save thousands of dollars per school year.
14. 1-in-1-out Rule
Want to know one personal thing about me? I moved here to Puerto Rico over 10 years ago with just two suitcases from the Philippines. Now, most of my personal things would still fit those suitcases because I don't like keeping a lot of stuff.
I practice the 1-in-1-out rule which means if I buy something new, I would let go of one thing. It has helped me keep my stuff under control.
The 1-in-1-out rule can help you control your spending habits as well, and it's a great practice to follow when you're trying to save money.
15. Always Make a List Before Going Shopping
One of the biggest causes of overspending is shopping on autopilot – buying things without thinking about it because they are at eye level in the store, on an endcap display, advertised as a special buy, etc.
The best way to combat this is by always making a list and sticking to it no matter how tempted you might be! Start doing this today and you'll find be able to save money by the end of the month.
16. Don't Keep Up with the Joneses
You don't need to keep up with the Joneses–they are your friends who have expensive habits. If they are buying expensive things, you don't need to do the same. Just go about your life like normal and remember that you're saving money by not spending it.
Or better yet, just stay away from them. Don't even look at their social media accounts.
16. Use Coupons Whenever Possible
Use coupons whenever possible. Almost everyone hates clipping coupons or trying to find one that is valid for something they want to buy, but there are plenty of other ways you can save money using them!
You can either give your favorite stores (or all of them) a call and ask if they offer an online coupon book like my local grocery store does (it's free!), or check out websites like Groupon or Retailmenot on a daily basis in order to load up on store coupons. Another option is to contact the manufacturer directly and request a coupon book from them – some even offer free stuff as an incentive!
18. Don't Buy New Clothes
How about doing this challenge? Don't buy any new clothes until you have $1000 in the bank. After you reach that goal, raise the goal to $2000, $3000, or more!
19. Practice Minimalism
Practice minimalism and you will come to love these extreme frugality ideas here like they are meant for you. Not only can consumerism ruin your finances but also make your life complex. When you practice minimalism, you'll come to love simpler living and realize you don't need much to live and be happy. And that means less unnecessary spending.
20. Skip Eating Out
Eating out is one of the major expenses for most people living in North America. Not only can dining out be more expensive than cooking at home due to large portion sizes, but also because restaurants will add a surcharge just for eating there – usually around 20%.
This means that even if they charge you $10 for a sandwich, once taxes are included it really costs about $12.50. If you eat out 3 times a day that's an extra $15 a day or $60 a week! If you do this every week for a year you will have spent another $7,300.
21. Save for Vacations But Don't Spend It
Because you worked hard all year, you may think you deserve the best vacation. Don't justify expensive vacations as a necessity because expensive doesn't always mean it's better. You're here for extreme frugal living tips, right? So, here's my advice: instead of splurging your money on vacations, just keep the money or invest it for your future.
Here are a few beginner tips on how to invest and make money!
22. Don't Shop ONLINE Unless it's For Something Really Necessary
Shopping online can be dangerous. Shop only when you need something important, and don't buy anything frivolous.
23. Save for the Rainy Days Each Year
It doesn't matter if you already have a fully-funded emergency fund. Don't stop saving for the rainy days. It's an extreme frugality tip I commit to every year because you'll never know what kind of storm will come into your life. It's always nice to have so much more to use when you really need it.
Don't have extra money to save for emergencies? Get a side hustle! These days, having just one source of income isn't enough. Thankfully, there are so many things you can do these days from home, thanks to the internet!
Check out the following posts for ways to make extra income:
26 Stay at Home Jobs with High Income Potential
18 New Ways For Females to Make Money Online (I Love #7!)
How to Sell on Amazon for Beginners with Retail Arbitrage
24. Make Your Own Laundry Detergent
It's easy to make (and easy on your wallet) and you can find tutorials all over the internet to help you out with it. You'll be surprised at how much you'll save in a year by doing this. It's well worth the effort to make your own soap, and it helps the environment too!
Related: The Best Homemade Laundry Detergent to Save Money
25. Cut the Cable
I know this sounds extreme for many people, but think about all the free time you could gain by getting rid of something so wasteful and expensive. Getting rid of cable can save you anywhere from $40 to $100 per month. That's $480 to $1200 per year!
26. Pay in Cash
This seems pretty obvious but many people just can't do it. If you want to save money then the only way to do that is by sticking to your budget and spending less than what your income provides for.
For most people, this means creating a monthly budget and transferring the allocated funds into envelopes or savings accounts earlier in the month (depending on their pay schedule). Then instead of using debit or credit cards, they will only spend money out of the envelope or savings account they have set aside.
This allows you to see exactly how far your budget goes each month and really helps with developing a sense of frugality.
27. Cancel Services or Memberships
If you're really serious about practicing extreme frugality, then this is for you. Cancel a few services you aren't really using that you are spending money on every month. Have gym memberships? How about exercising at home?
28. Ask for Free Stuff
This might sound like a weird tip, but if you ask for free things, you might get them (from friends or family). Want to get free money? Check out these free money hacks!
29.Use Money Apps like Ibotta
Here's an extreme frugal living tip that has helped me save over $1000 on grocery shopping: use the app Ibotta.
I first read about this idea a few years ago, and I'm grateful that I took the time to test it out. This app is fantastic! You can earn cash back just for buying certain items, and then redeem your earnings for money in your PayPal account.
I use Ibotta to get paid for buying staples such as milk, eggs, bread, and similar groceries. You can also earn cashback on products like laundry detergent and soaps.
The app is basically a free way to get money off of things that you're already buying — and who doesn't love money?
The amount of cash you can earn varies from week to week, so you'll have to check in with the app each time before making your grocery list.
We've earned over $1000 in total since I've started using the Ibotta, and it's money that would otherwise have gone to waste. You can sign up here and receive $5 free as a signup bonus.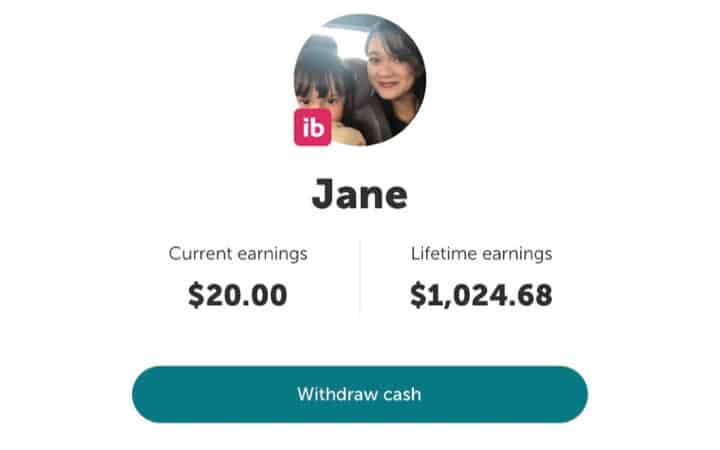 30. Compare Cell Phone Plans
There are so many cell phone companies out there, it's pretty much impossible to not find one that respects your wallet. Check out other cell carriers. You'd be surprised at how many places will give you better deals when you threaten to leave!
31. Don't Use Your Credit Card
Don't get into debt (even for something awesome). I know that a lot of people have had to resort to loans and credit cards to get by, but if you don't, then do whatever you can to not go into debt.
Wash laundry in cold water. If you can wash your laundry with cold water, then do it! This is another really popular tip that everyone should know about, because if cold water is good enough for our bodies, then it's good enough for clothing too.
32. Keep a Frugal Calendar to Keep Track of Your Spending
Here's another fun frugal life hack I love doing: keeping and following a frugal calendar. A frugal calendar is basically a calendar full of frugal hacks you committed to doing in a month. Download this free frugal calendar to start living the extreme frugal lifestyle this month and start start saving money!
33. Share Rides Whenever Possible
Most people drive alone to work every day even though it's possible for two or more people to carpool. If you live near another person who works at the same place as you (or lives nearby), try offering them a ride in exchange for picking up the tab on gas!
Not only do these kinds of arrangements save everyone money, but they also take traffic off the roads which reduces pollution and wear & tear on your vehicle.
34. Cut Your Own Hair
Because why not, right? I cut my own hair too and it isn't rocket science. Seriously, I can only count the times I went to a hair salon since I moved here, and I always regret spending $30-$40 each time! That includes blow-drying and the tip, though.
It may not be that much but to an extremely frugal person like myself, it is a lot considering how much I used to spend for a nice haircut in the Philippines (which was only around $2 at the time.) I know, the Philippines and the US aren't the same, but that's just my own frugal brain comparing prices and getting shocked at the differences each time.
There are lots of YouTube tutorials out there that will teach you how to cut your own hair and save money. By cutting your own hair, you can save $30 per 3 months or $120 per year.
35. Save Money by Using Technology
Technology has changed our lives for the better in so many ways. There are countless technology gadgets out there to help you save money on your shopping trips by helping you comparison shop, make price comparisons, and find coupons. Here are some of my favorites:
Ibotta – as I already mentioned above.
Rakuten – Earn up to 40% cash back when shopping online.
Honey– It's a coupon finder and price comparison tool that will help you find the best deals online.
36. Do Your Own Home Maintenance
Many people hire professionals for some of their more difficult chores around the house, but if you have experience with any kind of DIY work, then it's usually best to just do it yourself instead of paying someone else good money for a few hours' worth of labor.
If a new faucet will cost $50 at Home Depot and you can install it in less than an hour, why waste the time waiting for someone else to schedule a service call?
Here are some other roles you can apply to in your own home to save money:
Your own gardener
Your own computer technician
Your own cleaner
Your own painter
Your own tax preparer
Your own chef
37. Meal Planning
Did you know the US discards more than 40 million tons of food per year, more than any other country? Imagine how much money is just being wasted!
If you really want to save money, then this is probably one of the best extreme frugality tips you should start with: avoid food waste. Again, we go back to shopping with a list and maybe revisiting your food budget.
38. Don't Buy a Brand New Car or Any Car at All
Yeah, just don't buy a brand new car or not buy a car at all. This might be a difficult one for some, but you could get a used car that's just as good and not have to spend nearly as much.
39. Cook In Bulk
This is probably one of the best extreme frugality ideas that anyone can do: cook in bulk and freeze for future meals. You can also cook a large amount of meat at one time, shred it and then freeze it for use later in tacos, soups, or casseroles. This saves you time and money because it takes less time to cook later!
40. Make Your Own Cleaning Products
If you are used to the convenience of buying and using cleaning products, you'll probably find this tip on the more extreme side. But extremely frugal people use distilled white vinegar, baking soda, and lemon juice to clean just about anything. It's safer, cheaper and so easy to prepare. Plus, you are also helping save the environment by decreasing your consumption of plastic bottles.
Here are a few great recipes to try to make your own cleaning products:
All-purpose cleaner – Mix one part water with one part vinegar in a spray bottle. Then add 15-20 drops of essential oil to create a fresh scent.
Glass cleaner – Mix 1 cup water with ½ cup vinegar in a spray bottle. Add 10-15 drops of essential oil for added scent.
Tub and tile scrubber – A paste made from baking soda and hydrogen peroxide works great to scrub tubs and tile.
Dusting spray – Mix 3 tablespoons cornstarch with 2 cups water in a spray bottle. Add 20 drops of your favorite essential oil for scent. Shake well before each use
41. Create a Clothing Exchange with Friends
Do you have clothes in your closet that just don't fit anymore? Do you have friends who may be the same size as you? Why not create a clothing exchange with your friends and save yourself some cash?
42. Save the Planet Without Sacrificing Convenience
This extreme frugality tip is one I like to call "simple sustainability." We all know we need to save the planet and do our part for future generations (at least, we should), but this doesn't mean you have to give up all of your favorite conveniences in the process.
Take LED lamps, for example. You can get a 4-pack on Amazon for just $15 and they pay for themselves very quickly, since they last so much longer than regular lightbulbs. You simply screw them into whatever lamp you already have, and then start saving money right away.
Also consider replacing your old, broken appliances with energy-efficient appliances to save money on energy costs.
These types of things may not seem like much in the grand scheme of things, but every little bit counts when you're trying to save money.
43. Eat Less Meat
Meat is one of the most expensive foods you can buy so reduce the amount of meat in your diet. If you give up meat for one day a week, then that's 52 days a year where you're saving money!
If you can, follow the vegan diet!
44. Start a Garden
It's much cheaper over the long run (and healthier!) if you can grow some of your own food rather than buying all of it at the store each week.
Some great examples are planting tomatoes, spring onions, hot peppers, and basil bushes in containers around your windowsill.
It costs almost nothing to grow a small garden and it can help you save a few bucks each week!
Long-Term Extreme Frugality Ideas
45. Put aside a Certain Amount Every Month
Put aside a certain amount every month to prepare yourself for the future, even if you have to start with $20 per month.
You can also use money-saving challenges to keep yourself motivated while saving money. I do this all the time for all my money goals such as vacations, retirement, savings, and more.
46. Live Overseas
Living overseas, most especially in countries where the cost of living is relatively low, can be a great option as well for extremely frugal people who love adventures.
My husband and I have also been thinking about moving to the Philippines since he's already retired (yay!) and I work from home. We figured we would only spend $1000-$1500 per month to live WELL in the Philippines with a child at school.
This, however, requires a lot of preparation and research, so do your own due diligence before jumping into this option!
47. Set Frugal Savings Goals
Set a frugal savings goal, such as saving $1,000 in an emergency fund for something that could happen unexpectedly.
48. Set a Budget
No matter where you are at in your frugal living journey, you should always keep a budget. Your budget is your spending plan. If you follow it, you should be able to avoid spending unnecessarily and have more control of your money.
Related: How to Create a Realistic Budget that Works
49. Know the Difference Between Needs and Wants
I put this in the long-term frugal living tips because this could otherwise easily throw you off track of your personal finance goals. It's a habit you should develop if you want to learn how to live super frugally.
Know the difference between what you need and what you just want. For example, a new car might be a "want", not a "need". So think about that before going out and spending money on something that will just be another item on your list of things to worry about.
50. Automate Your Savings
Set up a household budget and automate your savings so you never have to think about them — treat it like one less bill to pay!
51. Save for Retirement
Save for retirement even if it's just 1% of your income, or 10% if you can manage it.
There you have it–51 extreme frugality tips for you to follow in 2022! Hope you enjoyed reading this post as much as I did writing it!