Most of us probably face this particular financial dilemma when we become parents: to stay home with the kids or go to work? Or should both parents hustle 9-5 while the kids are submitted to someone else's care during the day?
We were one of these people who decided to live and sustain on a single, small income for over 7 years. And while we've had our fair share of struggles and victories with this household set-up, I can say that budgeting is one of the best things we've learned over the years.
When we made this choice, we knew that some sacrifices had to be made. It meant one of us has to work, while the other stays home. It also meant losing a potential income source but also winning more time to care for the family. We have traded one with the other, but it was a decision we deemed fit with our current family circumstances.
With that said, budgeting also helped us flourish and thrive financially, despite having to rely on one source of income.
So, how to create a realistic budget that works when you are living on one or small income?
Here are a few things you can do to make sure your budget is realistic and successful.
This post contains affiliate links. I may earn a small commission for any purchases made through these links at NO extra cost to you. Please read my Disclosure for more information.
1. Figure out your after-taxes income.
First off, know the numbers. If you get a regular paycheck and you have automatic deductions for taxes, the amount you/ your spouse receive is probably your net or after-tax income.
If you have other types of income such as side gigs, or rental properties, you would need to determine how much of it goes to taxes and business expenses, and then add your after-taxes income to your other incomes. The total amount is the amount you can work on.
---
2. Separate your fixed and variable expenses.
Determine your fixed and variable expenses. Obviously, the fixed expenses are regular recurring bills such as housing, education, insurance, and healthcare.
There may be sub-categories under each of these budgeting categories. For housing, for instance, you might need to budget for:
Rent or mortgage.
Maintenance
Homeowner's Association fees
Property Taxes
In addition, for healthcare, you might need to budget for the following budgeting categories:
Doctor's visits
Health insurance
Medication (prescribed)
Vision
On the other hand, the variable expenses include things like food, gas, dining out, vacations or clothing.
---
3. Choose a budgeting plan.
By now, you should have an idea of your bare-bone budget or the minimum amount you need to survive as well as how much extra money you can allocate to negotiable expenses.
Now it is time to choose a budgeting plan.
There are many types of budgeting systems out there. You can use the cash envelope budgeting system, zero-based budgeting system or 50/30/20 budgeting method.
I sometimes use the envelope budgeting method for the variable expenses such as food, but my favorite is the 50/30/20 budgeting method.
In this budgeting method, you allocate 50% of the take-home pay towards needs, 30 percent towards leisure spending, and 20 percent towards your savings and other financial goals.
If you need more allocation towards needs, you can bring that up to say 60 percent and reduce spending on wants to 20%. You can move things around to suit your financial circumstances and goals, trim here and there if needed.
---
4. Set realistic numbers.
What does this actually mean? It's easy to write down any numbers we wish we could stick to. For example, I used to write $200 for groceries because I thought if others could create meals with a $50 budget per week, maybe I could, too. But with pets to buy food for and my husband following a particular diet, we were spending way more than the budget I wanted to stick to.
If you want your budget to work, it's important to set realistic numbers. Otherwise, it's bound to fail. Don't compare your budget to anyone else's because your life is unique. Your needs and priorities are different so should be your budget.
---
5. Automate your savings/ Use Savings Tracker
It will be easier to "pay yourself first" if the money's gone and already tucked away before you even see it. This also helps eliminate the temptation of touching that amount and spending it elsewhere. Out of sight, out of mind.
However, if you're a visual person and you get motivated to see your progress in saving money, perhaps it would be a great idea for you to use a saving tracker! I do this for most of the things I am saving for because I just love seeing my progress and watch my savings grow.
I have a few savings trackers at my shop here.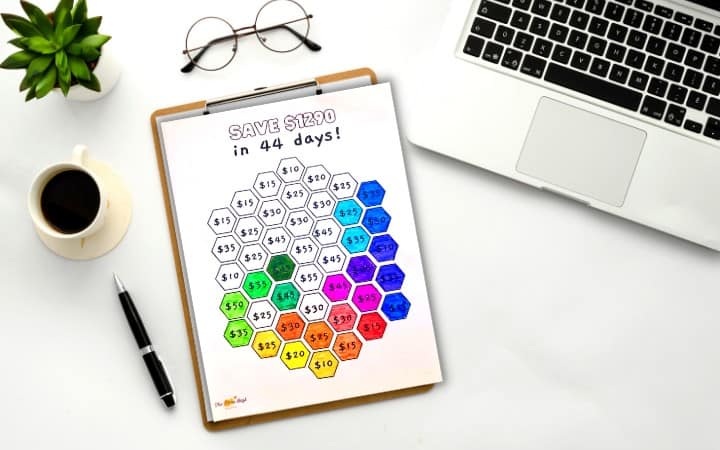 ---
6. Don't be scared to adjust your budget until it works.
You have a budget, but just a few days before the next paycheck comes in, you find yourself reaching out for the credit card. You have run out of money. This is a tell-tale sign that your current budget is not working for you.
It is important that you track your expenses so you'll know which areas you tend to spend more money on. If your budget for these expenses is way too small, then you might either need to adjust the figures for those expenses or find ways to cut back on those expense to make your budget work.
---
7. Revisit your budget.
You don't have to live with the same budget forever. As your family and financial circumstances change, you must evaluate your budget and make the necessary adjustments.
For instance, your budget may be different when your child was a toddler than when he is about to enter school. You will now have to factor in school supplies and education expenses into the picture. Similarly, you should adjust your budget when your spouse gets a raise or promotion, or when you're able to get a work-from-home job. Your budget could also change along with a few changes inside the house, such as when you're getting a pet, the breadwinner gets into temporary disability or when you encounter financial shortcomings.
---
8. Learn money hacks.
Budgeting is easier when you are earning six figures and you have enough money to allocate to all the expenses. But what if you're living on a small income?
My simple answer is: learn some money hacks!
I've learned a lot of frugal living tips over the years and below are my top favorite money hacks that could help you put more money back into your pocket:
1. Create a meal plan.
Shop with focus and a purpose in mind. I've found that the best way to stick to our food budget is to make a meal plan for the week then create a list surrounding it.
If you need help planning budget meals, check out the $5 Meal Plan. I love creating my meal plans myself but I also sometimes use the $5 Meal Plan and find more frugal meal ideas that only cost $2 per person or $5 per family.
Erin from the $5 Meal Plan is offering a $5 Meal Plan 14-day FREE trial so you'll get two weeks worth of frugal and delicious meal plan for free. If you'll like the service, you can continue using it for only $5 per month. Otherwise, cancel it before the trial expires.
2. Cut the cord.
Seriously, do you really need cable or is the cost of cable worth it? We decided to cut the cord over five years ago because we really could not justify this expense and switched to Hulu. We've only been paying around $6 per month and have been saving over $800 per year!
The great thing about using Hulu is that you can freeze your subscription. If you won't be watching TV or shows for days or weeks because you'll be busy or won't be home, you could "freeze" your subscription, and Hulu would not charge you for when your subscription is put on hold.
3. Use Amazon Prime.
Another great option is using Amazon Prime, which includes thousands of free movies, TV shows and videos you can watch for free. If you constantly shop on Amazon anyway, you'd save more money if you subscribe to Amazon Prime for free shipping. As an additional bonus, you get free movies and TV shows.
Try Amazon Prime for FREE for 30-days here and enjoy the following benefits:
Instantly watch thousands of movies and TV episodes.
Borrow Kindle books.
Get unlimited FREE two-day shipping (no minimum order size).
4. Get paid each time you buy groceries.
Did you know that there's a free app that pays you cash to buy groceries? Ibotta is a FREE app that works just like couponing without the need to clip coupons. You just need to scan your grocery receipts using the app and earn cash back on many grocery items such as milk, meats, vegetables, bread, cleaning products and more!
This free app has so far paid me over $1000 in cash back and bonuses! And it's free to join and give you $10 bonus for joining. Check it out here.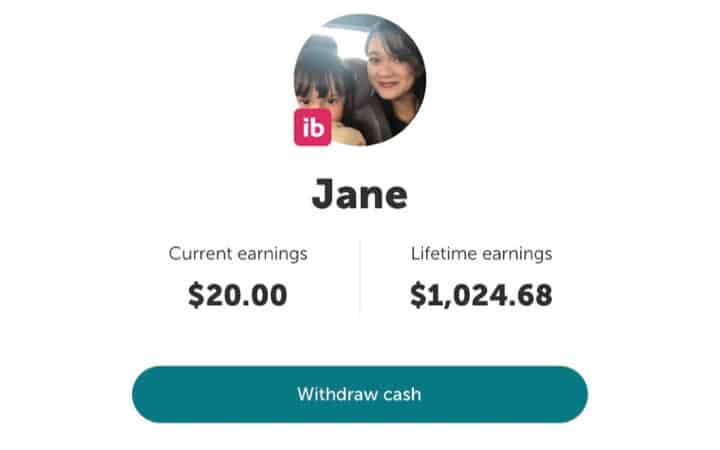 5. Reduce your bills with

Trim
Don't want to let go of cable? Let Trim negotiate your cable + phone bills for you.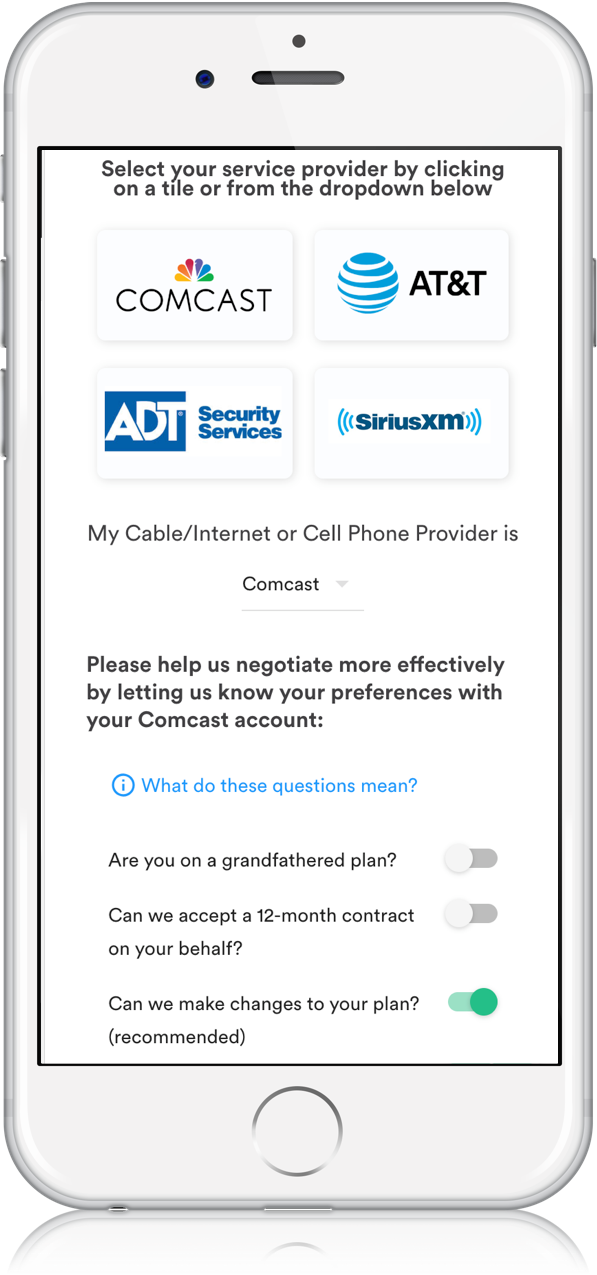 Trim will analyze your accounts to find recurring subscriptions and determine where you can save more money. You don't have to lift a finger. He can cancel subscriptions, negotiate your bill, find you better car insurance and more! Trim has saved their users over $1,000,000 in the last month!
6. Save up to 50% off your restaurant meals.
Grab a coupon or deal from Groupon to save up to 50% off your meal!
7. Get automatic refunds when prices drop!
Paid full price for an item, only to find out a day or days later that its price dropped? What a bummer, right? Use this FREE app called Paribus so you'll never miss any savings when prices drop.
Paribus automatically gets shoppers the adjustment amount they are owed should an item they purchased drop in price at a later time.
8. Make use of your spare time to make money.
One of the best ways to thrive on a small or single income is to increase your income. If your budget isn't working, which means expenses are way higher than your income, you might need to start a side hustle to boost your income.
You could start a money-making blog, become a pet sitter, answer surveys for money or make money as a proofreader, transcriber or virtual assistant.
I wrote a lot of posts about making money from home because it's what I do and I love being able to make an income without leaving home. Check out these posts for more ideas!
Final Thoughts
Life circumstances are unique for everyone, but if there's one thing that I believe remains universal, regardless of your work or family set-up, is that we all could use a budget to manage finances properly. As a family living on one low income for many years, we knew we had to do everything we could to make this work.
I don't think there's such thing as a perfect budget, but I do believe that there's a right budget for everyone. What you need to do is to determine your expenses, cut back on unnecessary expenses to make room for the more important ones, and live below your means. When you've performed these basic yet important budgeting tips, you can pretty much live in one income and still be on the right financial track.
What's your best budgeting tips? Let us know in the comments below!