This best homemade laundry detergent recipe is super simple to make and saves us a lot of money per year. You'll only spend $21 to make enough to use for up to one year!
Call me weird, but I love doing the laundry. Each time I see my laundry baskets clean and emptied every day, I just feel a big relief that an important job is already done. But let's face it, laundry detergent is EXPENSIVE.
As of writing this, my previous detergent costs $33 which is only good for 110 loads. Since I do more than one load a day (because, well, I have a baby, I am constantly dirty and we have three dogs), I'd easily do at least 8 loads a week.
I was shocked to realize that, annually, I do over 384 loads and consume close to 4 bottles of detergent costing over $120. That does not include the cost of fabric softener, water, dryer sheets, bleach and electricity. All that combined and you'd probably spend a good $300 just for laundry.
I knew this needed to change so I started researching ways on how to trim the fat and eliminate unnecessary spending in this area.
Pin this! Or follow me on Pinterest!
This post contains affiliate links. I may earn a commission if you purchase through these links at NO additional cost to you. Please read my full Disclosure for more information!
Ways to Save Money on Laundry
I've learned really cool tips that could help you lower the cost of your laundry such as using dryer balls instead of dryer sheets. I got this kind of dryer balls for only $4 at Marshalls and they're reusable and eco-friendly. What they do is they fluff clothes good so you don't have to use fabric softener and they help dry everything so quickly! That said, I ditched using fabric softener and save money on electricity as well.
I've also discovered an amazingly easy powder laundry detergent recipe and I am in love! What I really like about this homemade laundry detergent recipe is that it only costs me around $21 that will last me a year and it's tough on stubborn stains. Our clothes smell good, too!
I know you can find tons of liquid detergent recipes online, but most of them look a bit complex to make and require more ingredients. After adding up the costs, I realized they are not the best options if you are looking to save money.
On the other hand, the best homemade laundry detergent recipe I've tried is super simple to make, and just works as good or better than my previous detergents.
The Best Homemade Laundry Detergent Recipe
Now, onto the recipe and, I repeat, it's really super simple.
Ingredients
You can substitute this with Borax but while Borax is a great stain remover, I've read it is not recommended for sensitive skin. Since I have a baby here, I decided to use a more baby-friendly ingredient.
Directions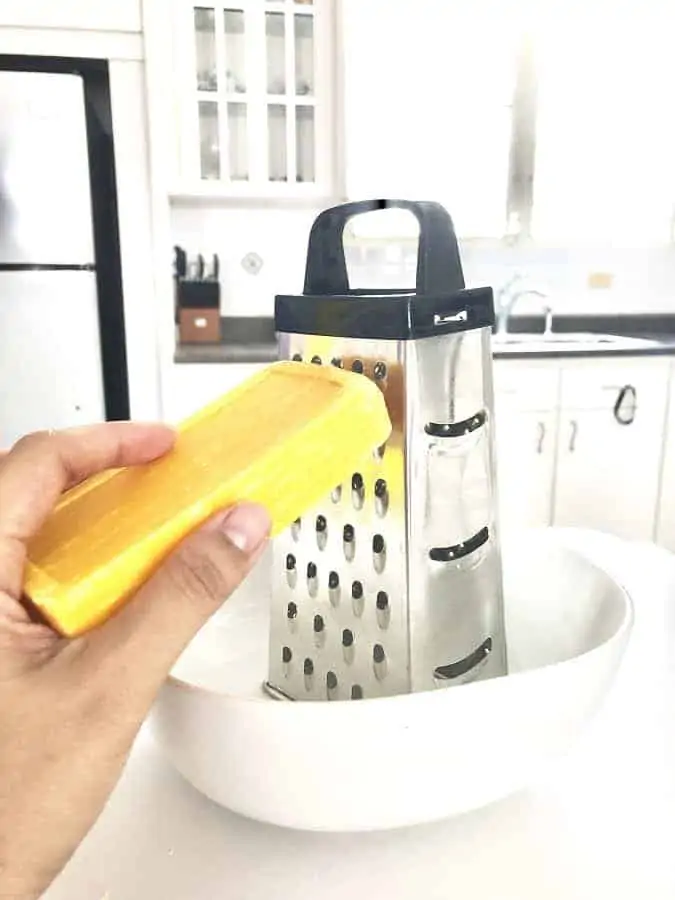 First, grate the Fels Naptha bars in a bowl using a cheese grater.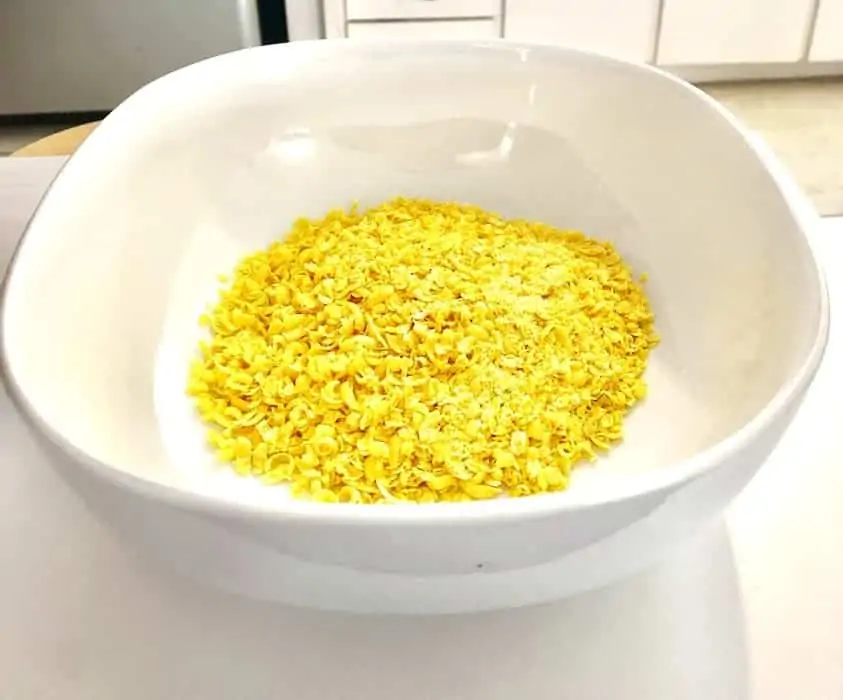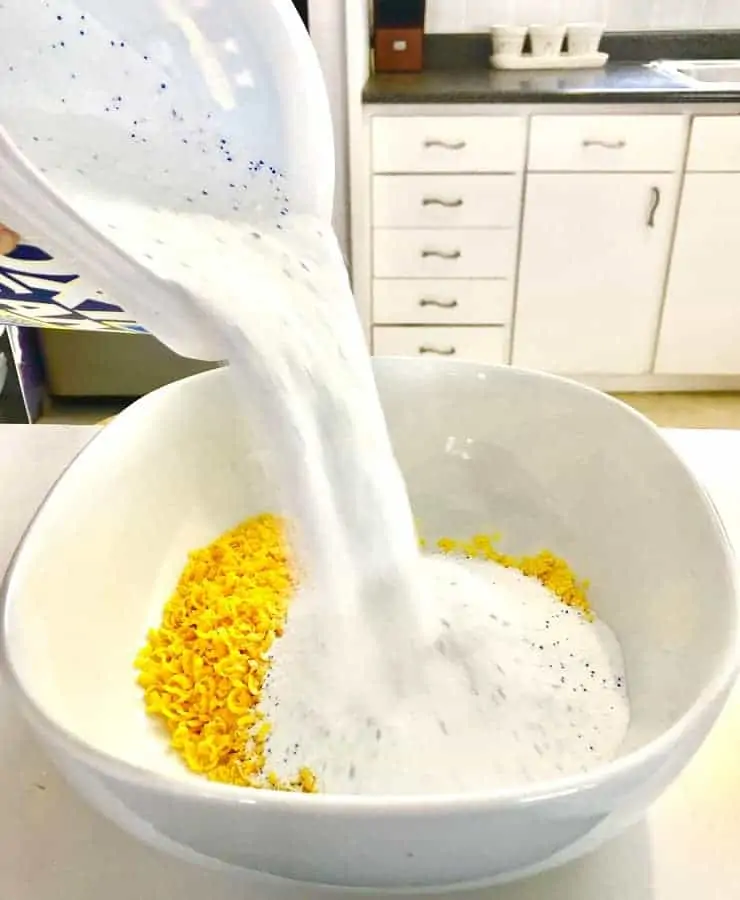 Then, add Oxyclean and the washing soda into the bowl. Mix and voila, you already have a stain removing detergent!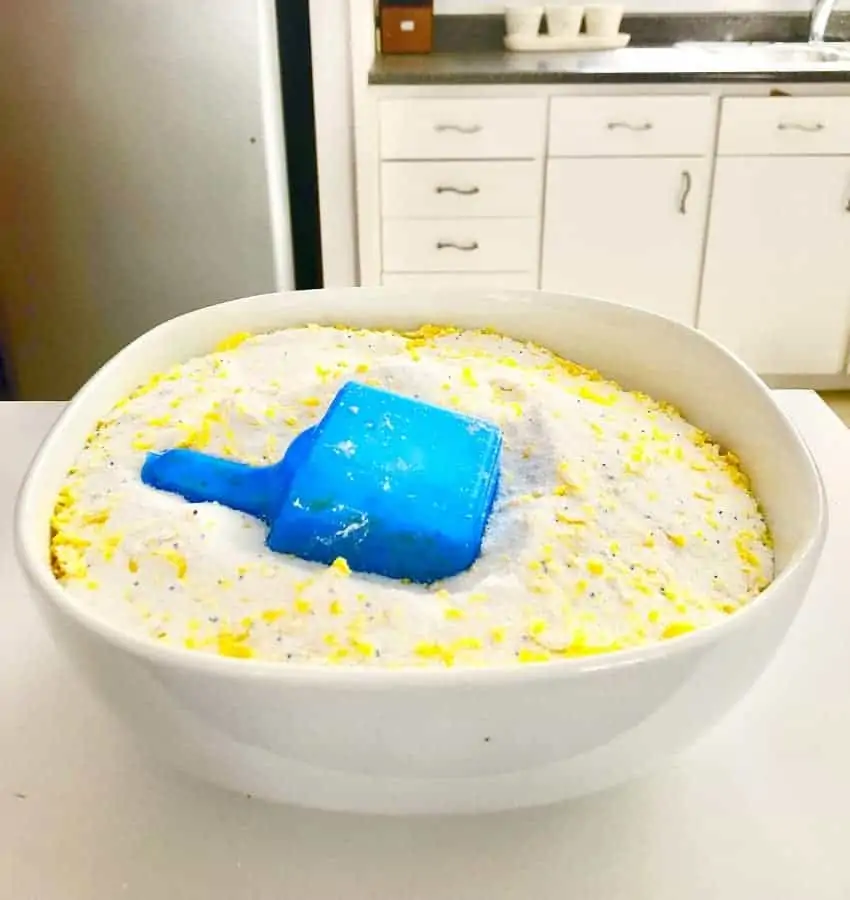 How much does it cost per load?
As of writing this, these are the Amazon prices of the following ingredients:
Washing Soda- $4.12
Oxi Clean – $12.98
You can buy the 7.22 lb box here.
Fels Naptha – $2.08 each x 2
Total: $21.26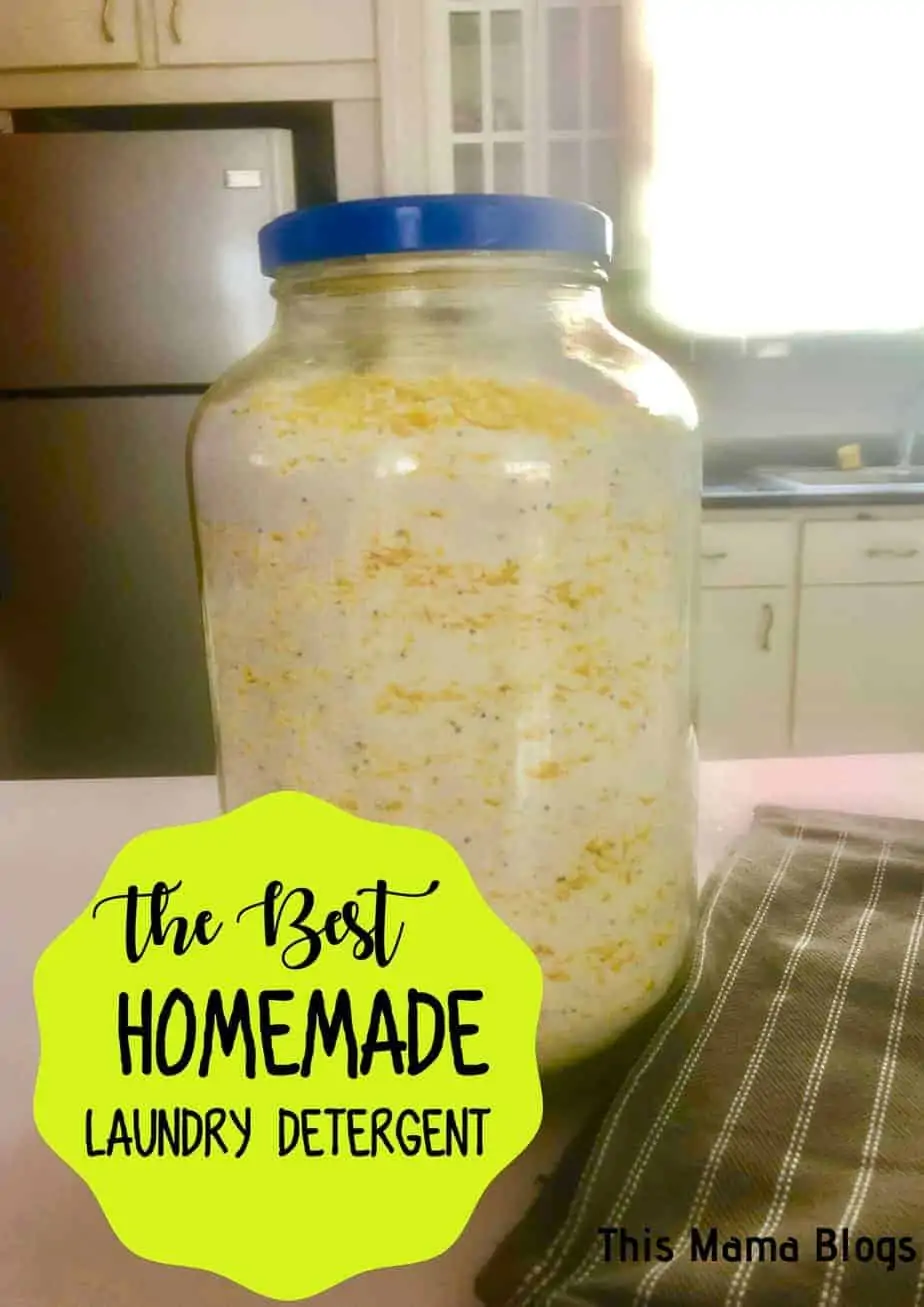 So, this jar full of detergent lasts us a full year as you'll only have to use two tablespoons of detergent to clean a small- to medium-size load. You may need twice for big loads. Each load only costs between 4-8 cents!
I would love to hear from you!
What do you think of this recipe? Are you interested in making a homemade laundry recipe!