Electricity is something most of us cannot live without, and yet unsurprisingly, our electric bill is also one of the things most of us dread receiving every month. According to the U.S. Department of Energy – Energy Information Administration, an average household spends $110-$180 monthly on electricity alone. The bigger the house and the more electronics and appliance, the higher this amount can go.
While it's true that this expense is a necessity and gives us convenience, in most cases we are actually wasting a lot of money on energy we don't need to use. If you want to lower your energy bill without giving up convenience, here are a few simple tips! These tips have helped us lower our bill by $40 per month.
Unplug appliances when not in use
I know this is classic but it's something many people neglect all the time. Switching off your TV but leaving it plugged into the switch means that you're consuming residual energy, typically about 5% of the energy you use when your appliance is turned on.
Unplugging appliances when they're not in use could save you up to about $5 a month – that's $50 in a year. And yes, that includes that cellphone charger some people tend to leave plugged the whole day – without a phone!
Cook big meals and freeze leftovers
This is for you if you're using an electric stove. Naturally, the more frequent you cook, the more you use electricity.
I've recently been cooking big servings for lunch and just store the leftover to be eaten for dinner or freeze for later. I believe this is the major factor that has been helping us lower our bill lately.
This can also be a good technique to combine with meal prepping. You can cook and prepare everything on a Sunday evening, put portions in different containers and freeze. Even if you need to cook in the middle of the week, the number of times you turn on that stove will be lesser than cooking every day.
Turn off stove a few minutes earlier
This was another game-changer for us. The good thing about using an electric stove is that it stays hot for a few minutes after use, so you can turn it off a few minutes before the food gets done. This is quite a great hack most especially in cooking food that cooks faster like vegetables or rice.
I also take advantage of a hot stove after every use for heating up greasy pans. It does work in softening food debris and melting grease!
Eat healthy
Heating takes up more energy than cooling something down. By eating healthy and planning more no-cook meals (yes, I'm talking about that salad), you can also bring down the cost of your electric bill. In addition, vegetables are faster to cook than meats so eating vegetables can help you reduce energy consumption as well!
Switch to energy efficient appliances/ Lighting
I have been limiting/reducing the use of appliances that consume a lot of energy, such as a/c or water heater.
I've also been only using the LED lights. Installing LED light bulbs meant forking out a few extra dollars at the beginning as they cost more, but they proved to be more cost-effective in the long run. Not only do they last longer (about 8-25 times longer than halogen incandescents), but they also use up lower wattage (only about 25-30%) so you can save more.
In areas of the house that we frequently use such as the kitchen, we use these LED lights that are programmable to light up or switch off at a certain time, and can be turned off and on using our phones. This way, if we forgot to switch off lights in these areas, it turns off by itself, saving us money.
Clean and maintain appliances
Without proper maintenance, household appliances tend to work harder and therefore, use up more energy. Making sure that the AC filters are clean or replaced especially right before summer, or cleaning the fridge's condenser coils can go a long way to making appliances work more efficiently and use less energy.
Minimize oven use
The same advice applies, especially to oven use. While it can be difficult to resist the lure of baking, the more heat you generate in the kitchen, the more energy you use up.
Try to avoid and go for meals that are easier to prepare. It will bring down both heating and cooling costs, and you can save at least $5 a month.
Go cold with your laundry
We've also cut down on our electric costs by doing small changes in the way we do our laundry. First, we try to run full loads as much as possible. This way the machine works efficiently and simply cutting down one load of wash a week can already save you at least $10.
Secondly, using the same heat principle above, we wash with cold water and try to hang dry our laundry as much as possible rather than use the dryer.
Take shorter, colder showers
Similarly, choosing to keep showers short can help bring down the energy bill.
Use natural light
What's the use of a perfectly good sunny day if you won't enjoy the natural light? Unless absolutely necessary, we stick with natural light especially on a day when the sun is out and about. Turning off a lightbulb even for half a day can still help lower your energy bill.
Summer can be a torturous season when the humidity is unbearable and the heat is too strong. To cut down AC use for even a couple of hours, you can cover your windows to block out the sun and promote better airflow in the room. In the early morning, you can open the windows to let the breeze in and cool the room rather than turn on the AC.
A bonus tip: Go for a smart thermostat. You can easily program the timer so it runs less when you're at work or you're sleeping, effectively saving you about 10-12% on heating and about 15% on cooling costs.
Even with simple tweaks in our lifestyle, it's perfectly possible to cut down on our energy use and save a few dollars (as much as $40 a month or about $480 a year!) on energy.
If you are looking for more energy-saving tips, check out my friend's tips at More Money Tips.
---
Want to maximize your savings?
Don't leave money on the table! Check out these money-saving tips below!
Ibotta
I use Ibotta to save money on groceries and have received over $600 in cash back and bonuses!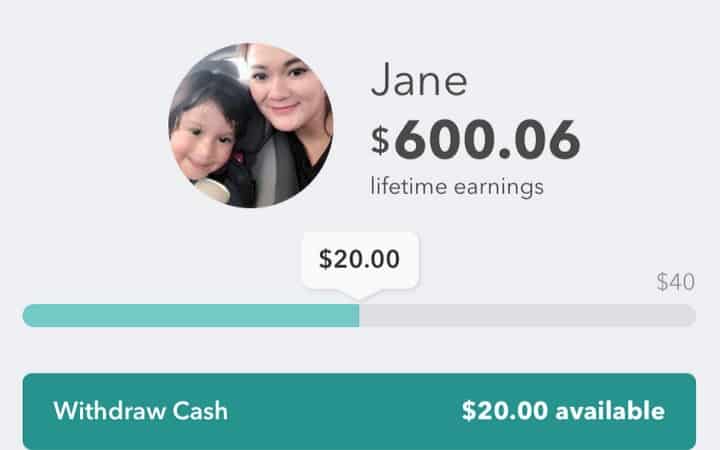 Ibotta is a FREE app that works just like couponing without the need to clip coupons. You just need to scan your grocery receipts using the app and earn cash back on many grocery items such as milk, meats, vegetables, bread, cleaning products and more!
Get $10 FREE for Signing up with Ibotta using the button below.
Whenever you shop online, shop using the Rakuten website or app, and Rakuten will pay you up to 40% cash back on your purchases. They've partnered with over 2500 stores online, including Amazon!
Sign up with Rakuten for free below and receive a $10 bonus after making your first $25 purchase!
Want to save money on food or lower your grocery bills? Let Erin from the $5 Meal Plan help you! For only $5 per month, Erin will send your weekly budget meal plan where each meal only costs $2-$5!
Try it for FREE for 14 days below! You can cancel anytime before the trial ends so it's absolutely risk-free!
Let's hear from you!
What do you do to reduce or control your electric bill?