Whether you have gift cards you think you'll never use or need one to enjoy discounts in stores, you could turn to places like CardCash to buy and sell gift cards online. But how does Cardcash work, is it legit and what do Cardcash reviews say? Find out now.
Whether you won gift cards online from get-paid-to sites or received them as presents during your birthday, these gift cards can be a great way to save money when you shop.
But what if you have a gift card you don't think you'd want to use? Could you still get some value from them in other ways?
Turns out, you can with CardCash.com.
Instead of letting unused gift cards sit in your drawer, you could sell gift cards instead and turn them into money. You could also purchase discounted gift cards that you could use when you shop at your favorite stores.
But how do you exactly buy and sell gift cards online with CardCash? Is this a legit and safe platform for buying and selling gift cards online?
What is CardCash?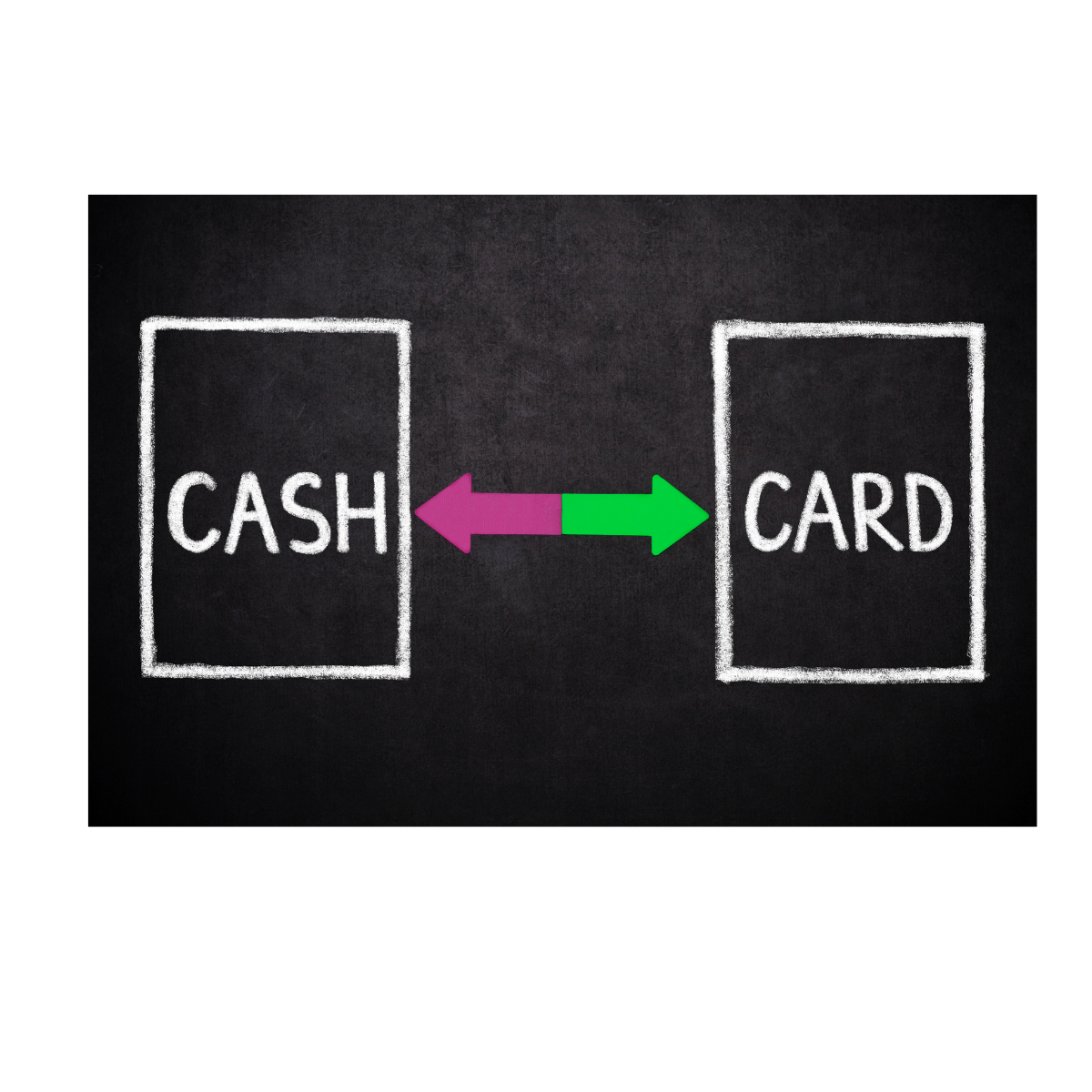 CardCash is an online marketplace for discounted gift cards which has been in operation since 2008. The company has a massive inventory of thousands of unused gift cards, allowing its customers to take advantage of huge savings when shopping. It partners wit numerous retailers from different industries, including but not limited to Walmart, Amazon and Starbucks.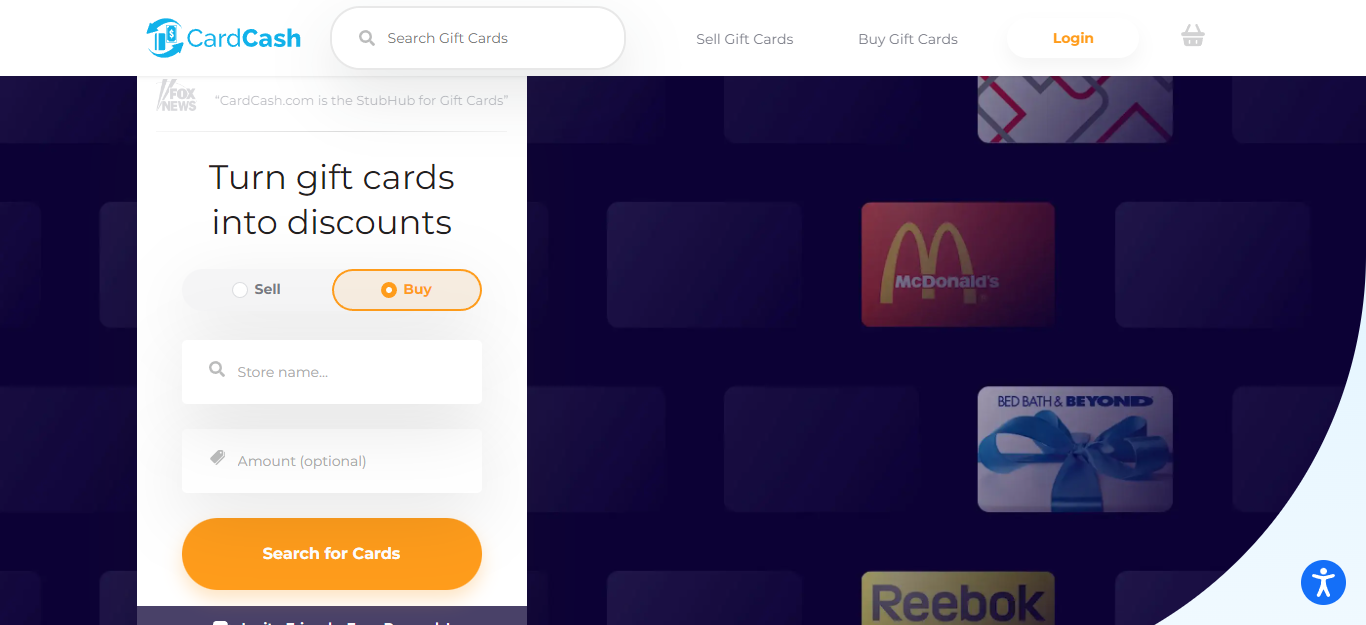 How does CardCash work?
Using gift cards is indeed a great way to save money when you shop. It works by allowing you to both sell and buy gift cards online. Depending on how you use CashCard, you could potentially save or earn money using this service.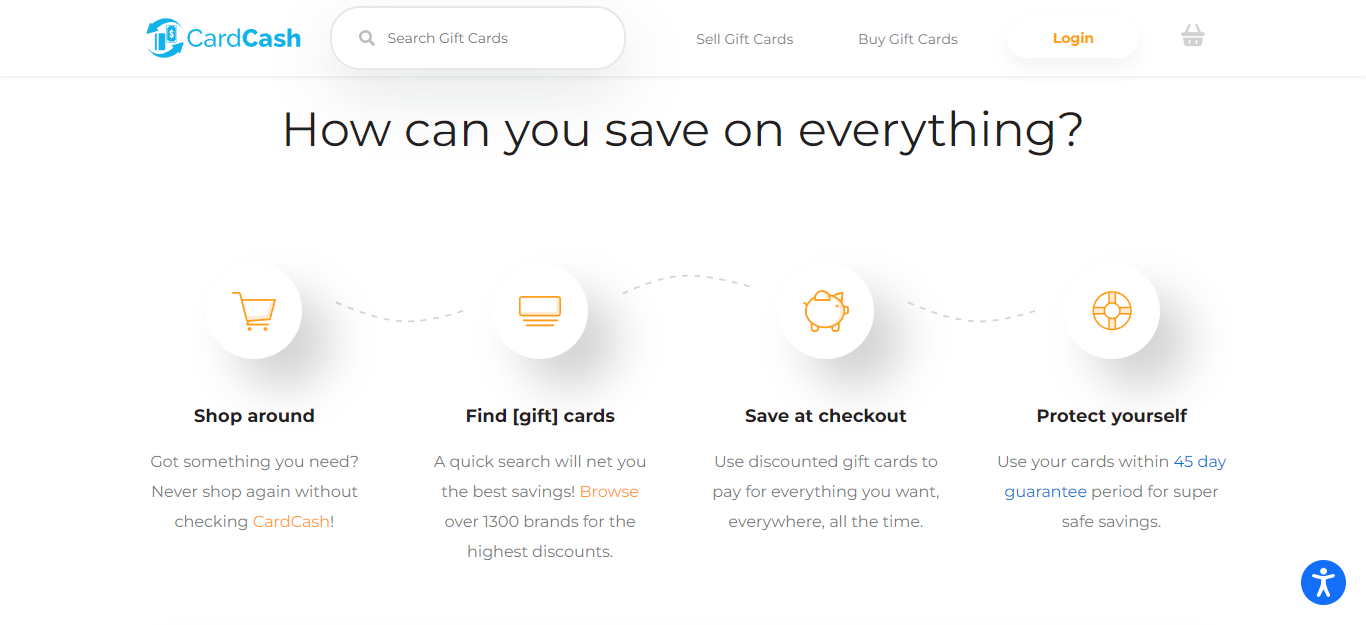 The way that CardCash works is that it takes the role of the middleman, between people are looking to sell their gift cards and people looking to buy gift cards at a discount.
All you have to do is visit the website, and click "sell gift cards" if you're a seller, and "buy gift cards" if you're a buyer. If you have lots of gift cards to buy or sell, they also have the bulk buy buying and selling program where you could buy and sell gift cards at larger quantities, while allowing you to save some money.
In concept, CardCash seems like a great place to make money from your gift cards, or save money by buying gift cards at a discount.
Does CardCash deliver to its promise? That's another matter that needs to be addressed later in this CardCash review.
How to Buy Gift Cards on Cardcash
Buying gift cards on CardCash is a simple and straightforward process. First, you shop around and see if you find something you like from CardCash's over a thousand brand partners.
Now, you wouldn't have to pay full price of the items you want to purchase by using the gift cards you've bought on CashCash. According to its website, you can buy discounted gift cards on Cardcash and use them from over 1100 retailers, including TJMaxx, Walmart, Home Depot and Target.
These gift cards sell at a lower price because, so they're supposed to help you save. You can pay via Paypal, credit card or bitcoin. You are also covered with the 45 day guarantee wherein Cardcash would refund you for any malfunctioning gift card.
How to Sell Gift Cards Online on Cardcash
It is quite easy to sell gift cards online through CardCash. All you need to do is select an offer, and if you like it, then you could sell your gift cards. CardCash says it can pay you up to 92% of the value of the gift card.
You won't have to physically mail in the gift cards you are selling as the website only needs the card number. after verifying that gift cards are legit, CardCash will pay you through Paypal, ACH, or mail you a check. After the selling process is complete, you should be able to receive your payment the next day.
The company would also ask for your credit card to verify your identity.
Trade Gift Cards
Another way to make your gift cards useful if you aren't looking to sell them is to do an exchange.
If you have an unwanted, unused gift card, you could swap it up with another gift card to a merchant that you'd like to buy from. This way, you could still maximize the savings you can potentially from your gift cards and enjoy the discounts when you shop.
About the 45-Day Guarantee
One of the main selling features of Cardcash is its 45 day guarantee. This guarantee policy ensures that you will get a refund on the gift cards you purchased from the company if you find that they are not working as advertised. All you need to do is make sure to use the card within 45 days of purchase and the guarantee will take into effect. You could file a claim by asking for assistance on the CardCash website.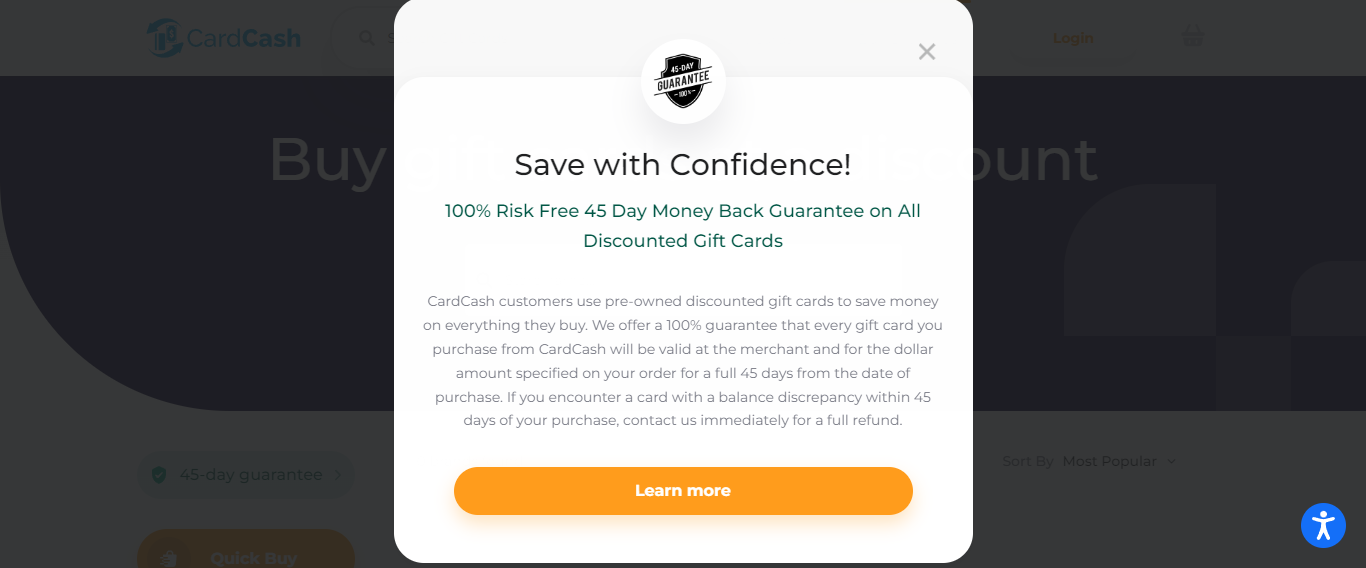 But take note of this: if you weren't able to use the card within 45 days of purchase, then you won't be able to file for a refund. So make sure that you intend to use the card within 45 days. The company won't take any responsibility if you encounter a problem with the gift card if you are use it after 45 days.
Is CardCash Legit?
CardCash has been operating for so many years now and the company doesn't exactly have the most stellar reputation in the marketplace. There are several reasons why you'd want to check if CardCash is legit before buying or selling gift cards from them.
First, the company is not accredited by the Better Business Bureau, or BBB. It has a negative BBB rating, so that should already warn you about how this company does its business.
Additionally, when you look into the CardCash reviews on BBB, you'll see that there are a lot of complaints than positive feedback.
Apart from this, Cardcash's reputation on other review websites aren't that good as well. While some people claim that they were able to successfully buy and sell gift cards on CardCash, it's also hard to overlook the fact that there are plenty of complaints about the company as well.
One of the most common complaint about Cardcash is that card balances tend to disappear after a customer purchases a gift card. That is despite the fact that all sellers need to be verified. There have been a lot of complaints about this, and CardCash's customer service team does not seem to be very helpful.
Another complaint is that sellers are promised to get as much as 92% of their card's worth. But upon selling, they are paid lower than this. We're not sure how the company evaluates the worth of a gift card, but if they are paying people less than advertised, then it looks like they have some questionable business practices.
So if you are to look into these customer reviews, it's only understandable if you begin to question whether Card cash is indeed legit. One thing is for sure, though, Cardcash is not a scam. But given the numerous complaints and negative feedback, there's no guarantee that you are going to have best experience with Cardcash.
Is CardCash Safe?
How safe is it to sell and buy gift cards from CardCash.
Selling gift cards on the website is pretty safe. All you need to do is get verified using your credit card and you can start selling gift cards.
But buying gift cards from CardCash is another matter, and is a common topic for complaints.
Remember, you are not buying brand new gift cards here. These are gift cards that have already belonged to others. It means that some of the card balances may have already been used up.
The only way to protect yourself as a buyer is to take advantage of the 45 day guarantee. If you encounter any issue with the gift card, then you could file for a refund within this 45 day period and get your money back.
This post contains affiliate links. I may earn a commission at NO extra cost to you for your purchases made through these links. Disclosure.
Pros and Cons of Buying and Selling Gift Cards on CardCash
Should you use Cardcash to buy and sell gift cards? Here are the pros and cons to help you weigh your decisions.
Pros
It is free to sign up. You don't need to pay to use CardCash's service.
You could purchase legit gift cards that you can use to earn discounts when shopping at your favorite retailers.
You don't need to mail the physical gift card if you are selling. All you have to provide is the gift card information.
You could exchange your unwanted gift card with another one that you can use in your favorite store.
If selling gift cards, you could get paid to your Paypal account or receive a direct deposit.
You are protected with the 45-day guarantee which allows you to file for a refund if you were given a malfunctioning gift card.
Cons
The company has a negative BBB rating, making many people question whether this website is legit and can be trusted.
There are numerous complaints about disappearing card balances.
Refunds are only eligible if the card was used within 45 days of purchase.
A lot of complaints point to the company's poor customer service.
Easiest Ways to Make Money Online
CardCash Reviews
Now let's take a look at the reviews by people who have used CardCash to purchase and sell gift cards.
There are 2000+ reviews on SiteJabber, 1000+ of which are 5 stars while 900+ are 1 star. It gives the impression that consumers are either very happy and satisfied with their experience on CardCash, or they are frustrated and dissatisfied with the service.
These reviews, for example, say that the company is a scam and that its service is a fraud. There are a lot of similar reviews pointing on card balances that just suddenly disappears, rendering the gift card useless.

This review is a complaint that the company's guarantee policy does not provide any guarantee at all. Also, many consumers are not happy with CardCash's customer service.

On the upside, some people are actually happy with their experience with Cardcash. These reviews say that selling gift cards on Cardcash is a simple process and helps them make money from gift cards quickly and easily.


Other This Mama Blogs Reviews You Might Like!
Cardcash Alternative Options
Cardcash is not the only place where you could buy and sell gift cards. If you'd like to explore other options and make the most value for your money, you could also consider checking out these websites:
Gift Card Granny
Gameflip
Cardsell
Raise
GiftCash
GiftCardBin
Easiest Ways to Make Money Online
Is Cardcash Worth It?
So that ends my Cardcash review, and hopefully you find it helpful in deciding whether or not Card cash is the best place to sell and purchase gift cards.
If you are looking to make some free money, you could always sell gift cards that you think you would never use. CardCash is in the business of making this possible, acting as an online marketplace where people could sell gift cards and make money, or buy gift cards to obtain discounts when they shop.
Unfortunately, CardCash does not have the best reputation in the industry. Many people complain about card balances that disappear after purchase, rendering the gift card worthless. Also, the company should improve its customer service department and provide a better experience to its customers.
All in all, CardCash is a legit place for selling and buying gift cards, but it's not the best. If you are looking for a better service and experience, then you probably should take your business elsewhere.