Welcome to my Income Report for February and March 2019!
I know, I know… This is long overdue, and I almost skipped writing this income report AGAIN. I have been busy creating more content and doing more admin work so I pushed writing these income reports to the back burner for awhile.
And to save time, I decided to write one quick post for both February and March and just talk a little bit about what happened during these months.
But first, why do I publish my blogging income?
For those who are new here, you might be wondering why I publish my blogging income each month or so, when—let's face it—talking about money/income is still a big ol' taboo.
These Income Reports started out as Goals and Progress Update where I wrote about my monthly progress towards my life goals, the reason why this blog was born. At that time, I wrote about my side hustles income (mostly freelancing) so I could stay home with my son and my progress into minimalism.
In September though, I decided to only write about blogging income for the following reasons:
Most of my readers are interested in the idea of making money through blogging. So, these Income Reports have become an avenue for me to share my thoughts on blogging and share my experiences—good or bad. I know it's kind of cliche but I really love writing about my blogging progress. It still amazes me that I am making money blogging!
I want to show you as well how it is possible to make money through a blog. I know that many of you think that this whole blogging thing is not real. So, in these Income Reports, I am sharing every month the ways I make money through this small blog here.
As I want to earn a full-time income through this blog, I want to challenge or motivate myself to keep going and document my blogging progress each month, reflect on my mistakes and learn from them.
Don't have a blog and want to give blogging a shot? You can start a self-hosted WordPress blog through Hostgator for only $2.75 per month through this link .
This Mama Blogs is also hosted on Hostgator and I am happy to recommend them to those who are looking for a reliable hosting company. I wrote a step-by-step tutorial here if you need help with setting up your blog on Hostgator. You can also head directly to Hostgator and ask for their assistance on setting up your blog.
Related Post
Beginner's Guide for Moms: How to Start a Blog and Make Money
In this post, I shared the strategies I used to grow my blog from earning $0 to $10,000+ per month!
What Happened in the Last Two Months?
Unfortunately, my blog traffic dropped in the last two months but my blogging income for both months remained about the same as January, thanks to higher Mediavine earnings!
I worked harder during this period though and wrote more content, spent more time on Pinterest, and edited a couple of posts to improve my organic traffic.
I was also featured on another blog, and one of my income reports was also featured at Mediavine! My small income report was included in this list here! 😊
Another exciting news is that one company reached out to me for a sponsored post which I also gladly did as the topic is relevant to my blog and my audience.
February and March 2019 Posts
How to Succeed at a No Spend Challenge
Beginner's Guide for Moms: How to Start a Blog and Make Money
How to Become a Transcriptionist and Make $60k a Year
12 Mouth-watering Easter Desserts
Gorgeous DIY Easter Decorations
Ebates Review: Is it Worth It?
How to Make $30k or More Per Year Proofreading Online
Legitimate Paid Online Surveys to Make $300 per Month
9 Ways to Declutter or Simplify Your Finances
How to Save Money on a Low Income : Things to Stop Buying to Save Money
Personal Finances Goals to Achieve This Year
Ibotta Review: Is it Really Worth It?
Previous Income Reports
Income Report: How I Made $1600.11 Blogging in January
Income Report: How I Made $1745 Blogging in December
Income Report: How I Made $1937.65 Blogging in November
Plans
I am excited to announce that starting this month, I will be posting recipes/food, DIY projects and more seasonal posts at This Mama Blogs! My main topics are still side hustles for moms and frugal living but I also want to share 1-2 creative projects every month.
I hope you'll come back and check out my new posts!
Income Breakdown
Now, let's dive into the part you came here for: my blog income for February and March 2019!
Mediavine $2429.24
$5 Meal Plan $174.3
Amazon $204.07
Flexoffers $7.50
Awin – $26.4
Igain – $7.50
Tailwind – $15
Other income (sponsored posts, Ibotta, Ebates, blogging products) $588
Total: $3452.01
Note that this is income before expenses. I had some expenses in February to March such as my domain name registration, Tailwind Tribe power-ups, and stock photos. I also hired someone to help me switch from http to https and I purchased this amazing course on SEO. I've purchased a number of blogging products before but this SEO course is by far the best investment I've made for my blog. Even big bloggers who earn over $10-$100k per month are taking this course to improve their organic traffic!
After expenses, I probably earned approximately $3000 for February and March. My expenses should be minimal in April.
Quick screenshots for proofs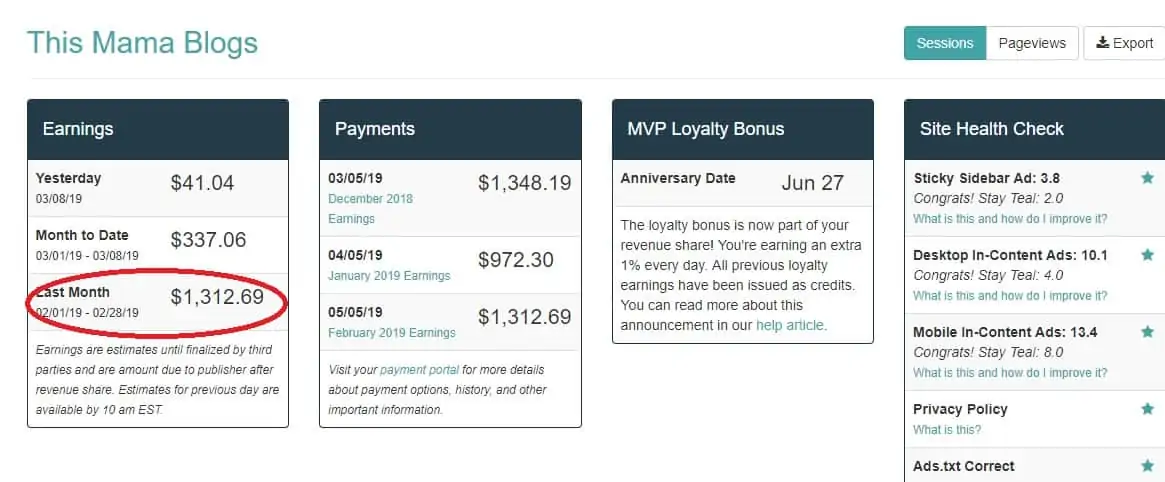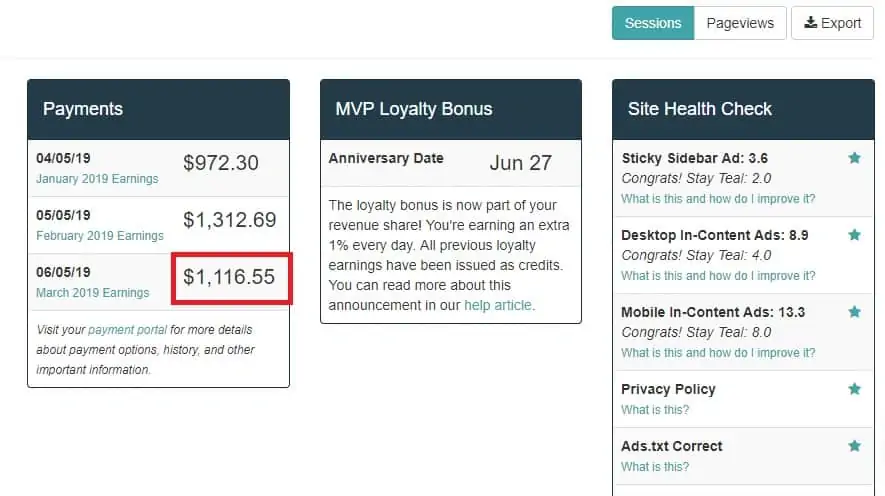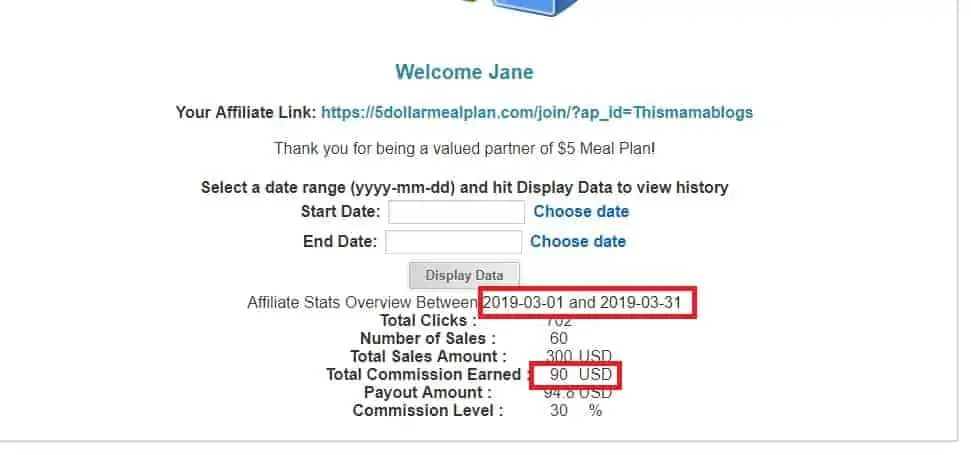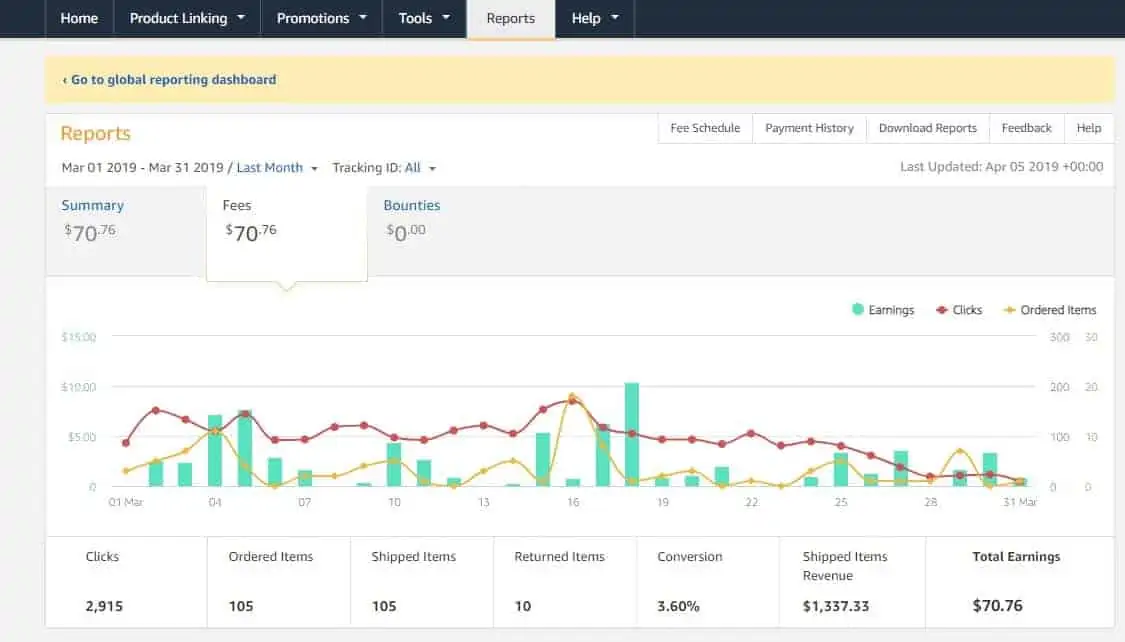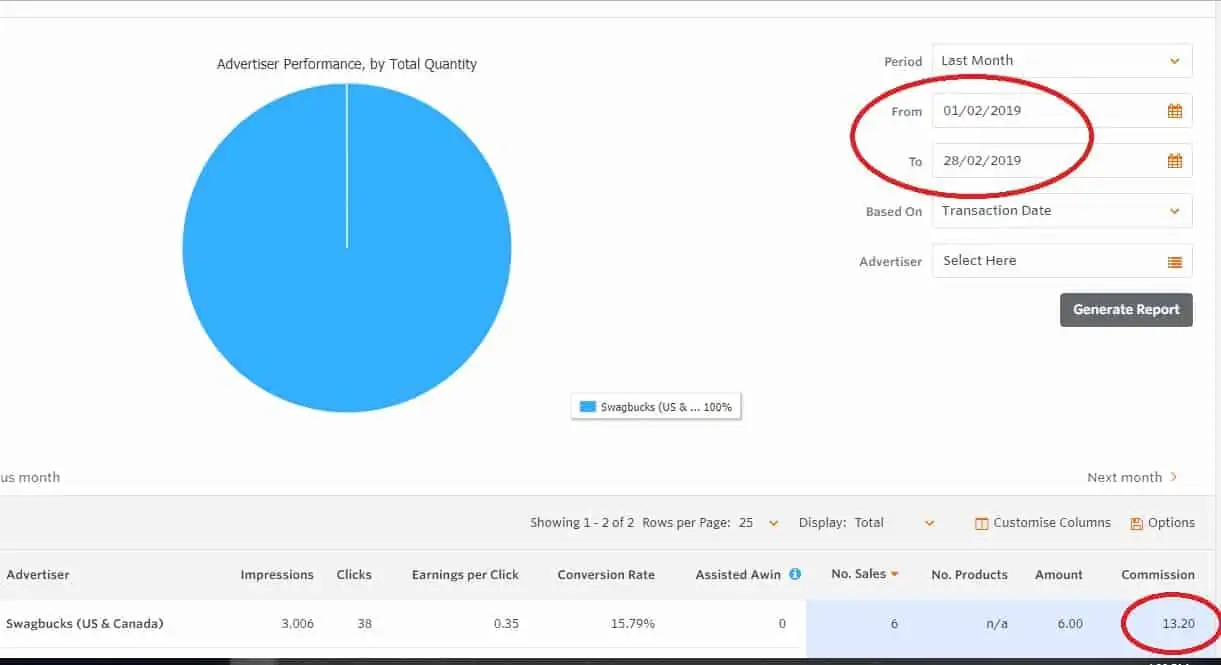 BLOGGING RESOURCES
I listed my favorite blogging resources and shared my blogging strategies in this post:
Beginner's Guide for Moms: How to Start a Blog and Make Money
I update that particular post from time to time so make sure to save that article to Pinterest to get back to it later for the updates!
How did you fare in February and March? Did you hit your blogging goals?
Never miss an income report from This Mama Blogs and blogging tips by signing up below!