Learn how to get paid as a freelance blogger and make money from the comfort of your own home with these places where you can find freelance blogging jobs.
Looking for paid blogging jobs and turn your love for blogging into a legit side hustle?
Then, you've come to the right place!
If you didn't know, I used to write for other blogs and websites before I started my own money-making blog. So, I can say for sure that there are so many paid blogging jobs and you can easily make money from this side hustle.
The best thing about this job is that you really don't need much to get started. You just need a computer, internet connection, and your passion for creating content!
Ready to become a paid freelance blogger or content writer? I've compiled a long list of places where you can get paid to write blog posts! I have personally used some of these websites and have earned thousands of dollars from them back when I was freelance blogging.
Getting Started with Freelance Blogging Jobs
As I've mentioned, you don't need much to get started, but you could set your dream rates if you are equipped with the skills needed for the job.
Below are my top recommendations for resources to help you jumpstart your blogging career:
Earn More Writing- A course by Holly Johnson, Earn More Writing teaches how to land high-paying writing jobs and the strategies she used to become a six-figure writer.
Proofread Anywhere- Created by a professional proofreader, Proofread Anywhere teaches not only the skills to become a better proofreader of your own work but also how to get proofreading jobs from home.
Stupid Simple SEO – This SEO course for bloggers teaches content planning, keyword research strategies and more to beat your competition.
SEMrush- Keyword research tool to use for content creation.
20+ Best Places To Find Freelance Blogging Jobs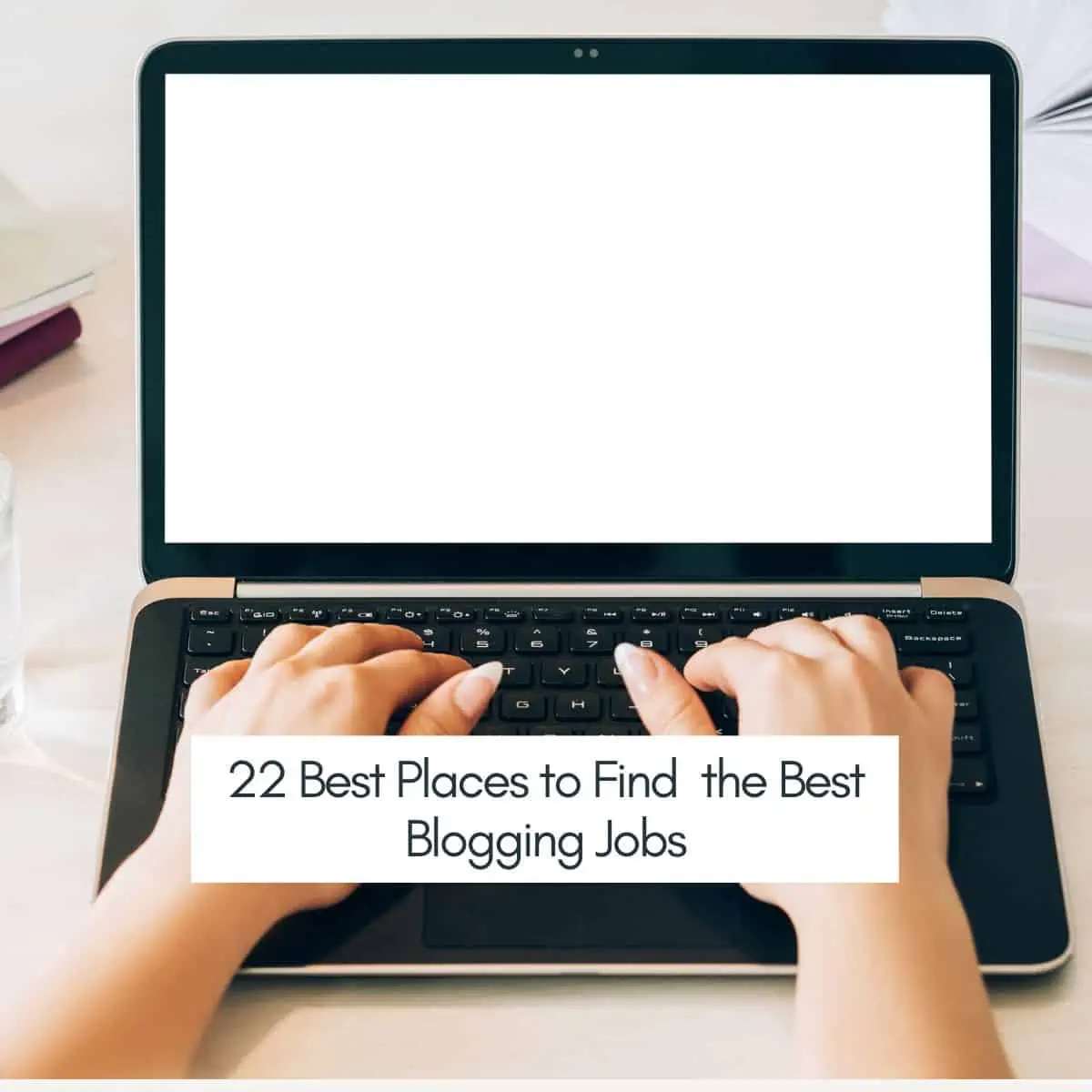 Where can aspiring blog and freelance writers find paid blogging jobs? Here's a long list of the best websites where you could get paid to write blog posts.
This post contains affiliate links. I may earn a commission at NO extra cost to you for your purchases made through these links. Disclosure.
FlexJobs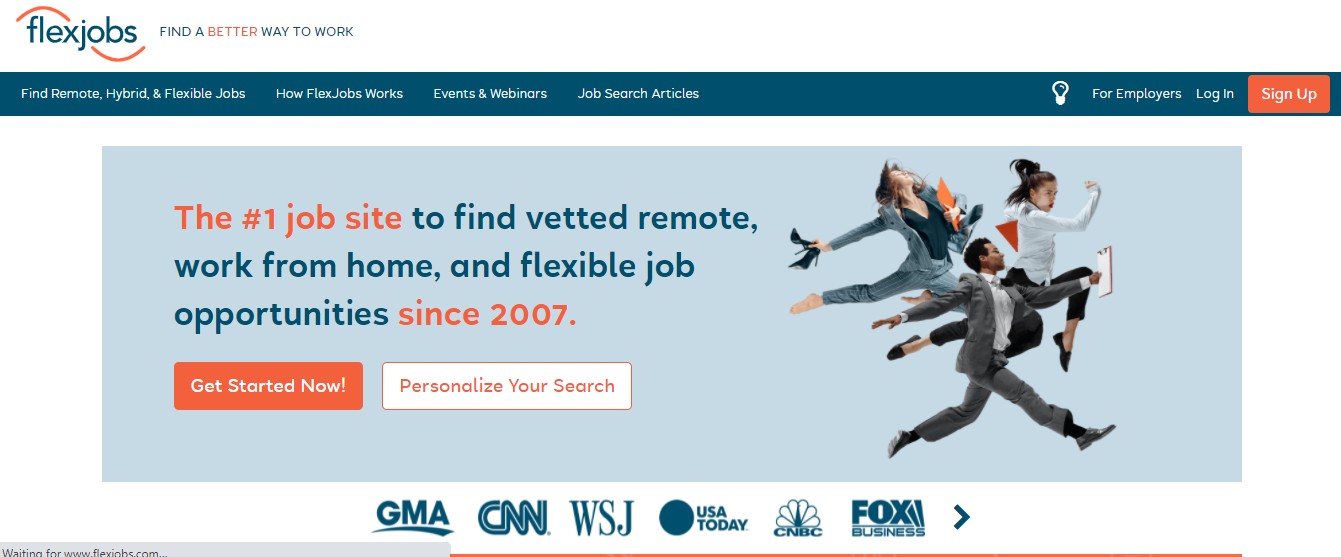 One of my most recommended freelance and remote work job boards is FlexJobs. FlexJobs has thousands of amazing work-from-home opportunities for freelance bloggers and writers. Even better, FlexJobs carefully screens each new job listing, ensuring that those are posted by legit and reputable companies and preventing job seekers from getting scammed.
It costs to a few dollars to subscribe to FlexJobs, but it is all worth the investment. You can create alert notifications of your desired jobs, use advanced search tools, and can even apply for a job you like without leaving the platform.
SolidGigs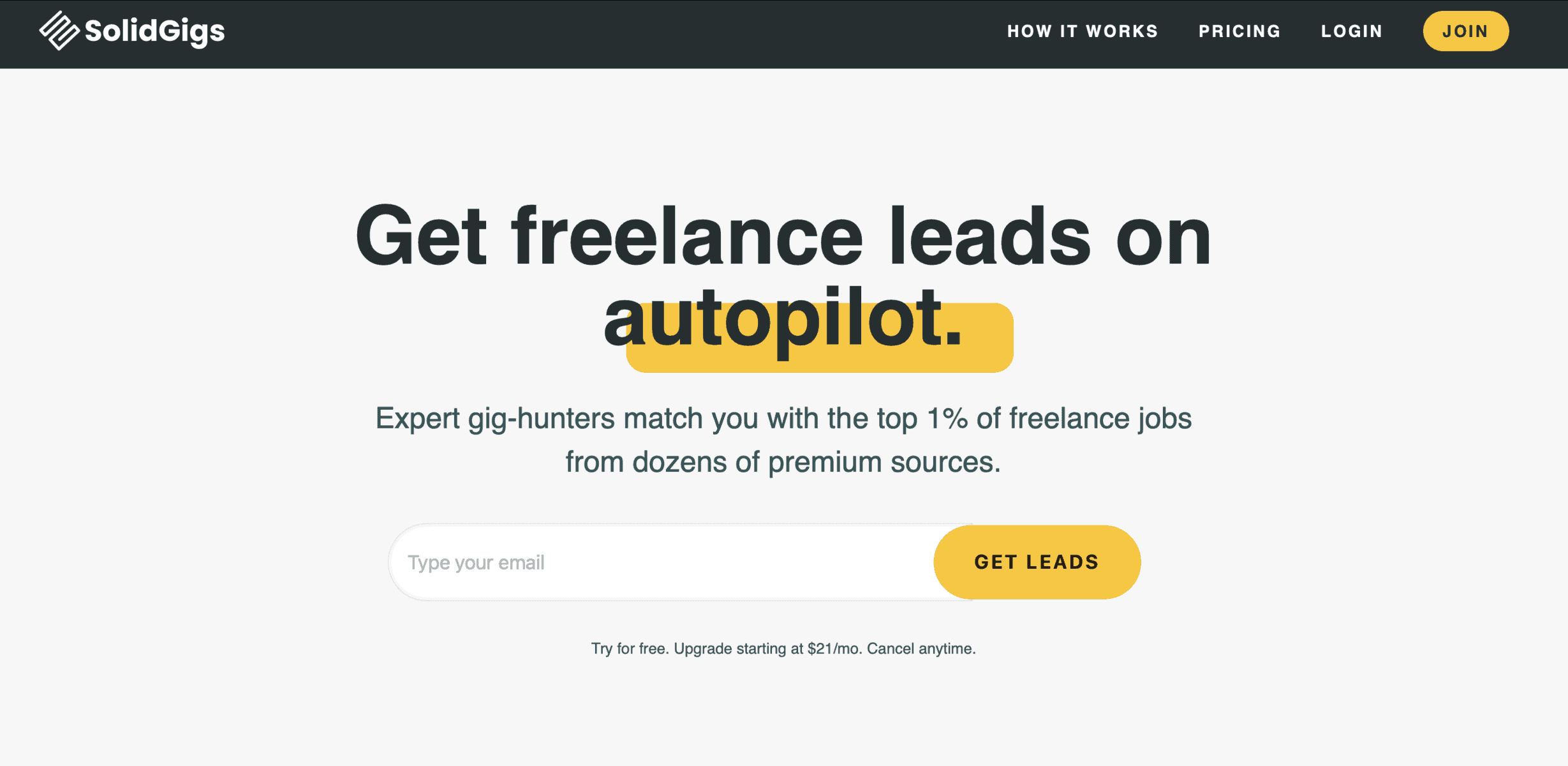 SolidGigs is a unique freelance writing job board where bloggers can work with top brands and companies. SolidGigs offers freelance writing jobs, making it an excellent platform to get you started as a freelance blogger.
I love that SolidGigs allows you to filter the type of freelance blogging jobs you want to work with, saving you time looking through thousands of job listings.
The drawback to using this site, however, is it's not free. Plans start at $35/month but they do offer a free 7-day trial.
Problogger
Another awesome site freelance writers and bloggers can use to find blogging gigs is Problogger.
Problogger is one of the best freelance blogging jobs because it has a massive database of job listings mainly geared toward freelance writing and blogging in every possible niche and genre.
You can also search for a paid blogging job on the Problogger job board by filtering the search feature based on location, keyword, and type of employment. There are thousands of blogging gigs here, and many clients are open to hiring freelancers worldwide!
The best thing about Problogger is it's free!
Contena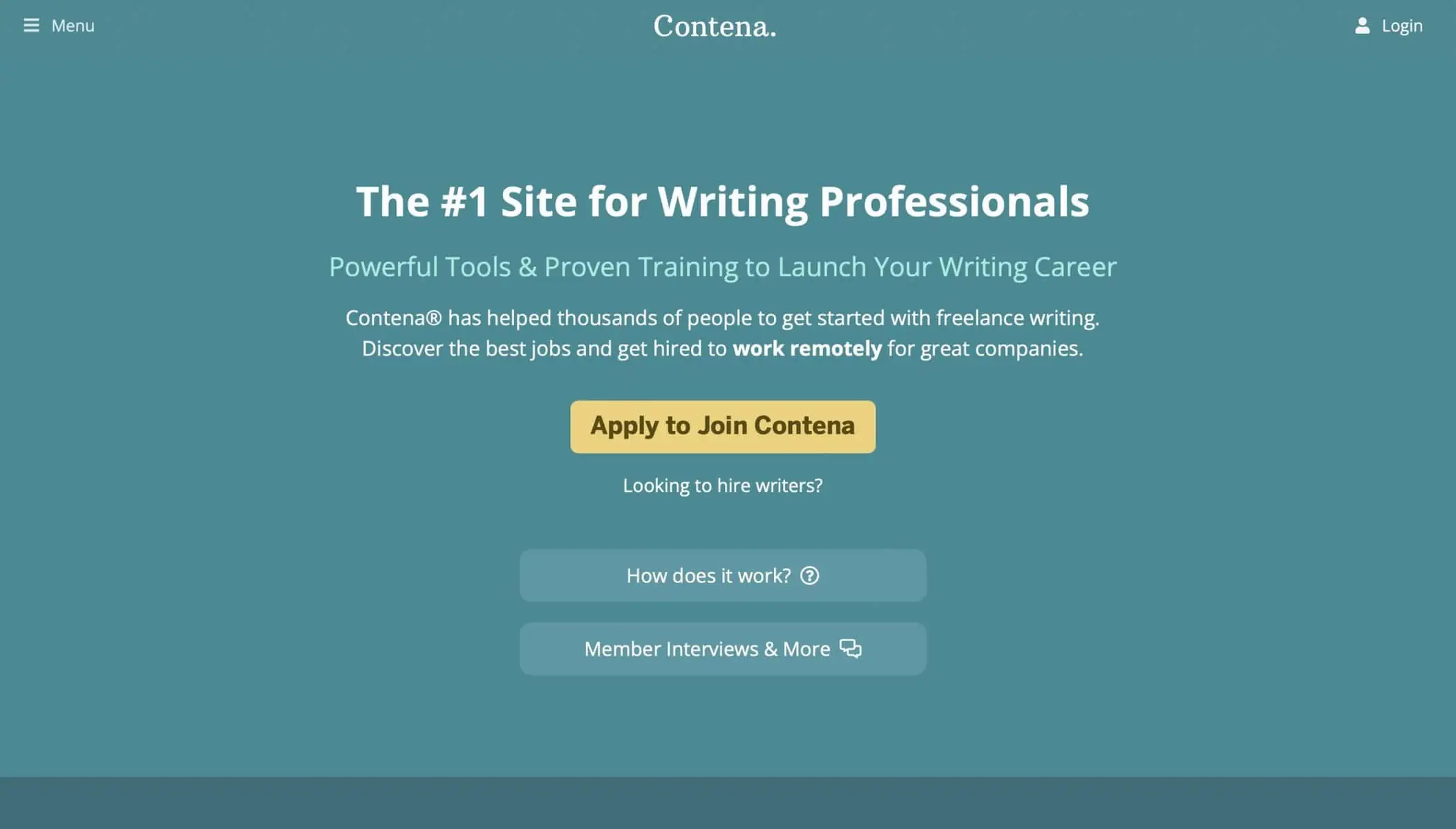 If you want to break into the blogging world but need to gain experience or a portfolio to show, Contena is an excellent platform for you.
Contena's paid membership gives you access to training and a coach so you can be ready to land freelance writing gigs in one weekend.
The Contena job board also gives you access to the best blogging jobs and writing gigs, so you don't waste time looking through low-paying job listings.
So, if you want to be a professional blogger with a proven roadmap, signing up for Contena can be worth the investment!
BloggingPro
Another excellent platform worth looking into if you want to find high-paying blogging jobs is BloggingPro. Here you can find blogging jobs, whether part-time, full-time, freelance, or remote.
The job board caters to all sorts of writing and blogging jobs, and you, as a freelance writer or blogger, can access them for free! This is great — you can start your freelance blogging without spending anything!
Easiest Ways to Make Money Online
Freelance Writers Den
Want to find content marketing jobs as a freelance writer or blogger? Then check out the online community of Freelance Writers Den, where thousands of freelance writers find writing and blogging jobs.
This platform is also great if you're new to blog writing. Here you can find helpful forums, boot camps, potential mentors, and valuable resources to help you grow relevant skills and start freelance blogging on the right foot. There's a membership fee of $40 monthly, and you must sign up to join the waiting list.
TextBroker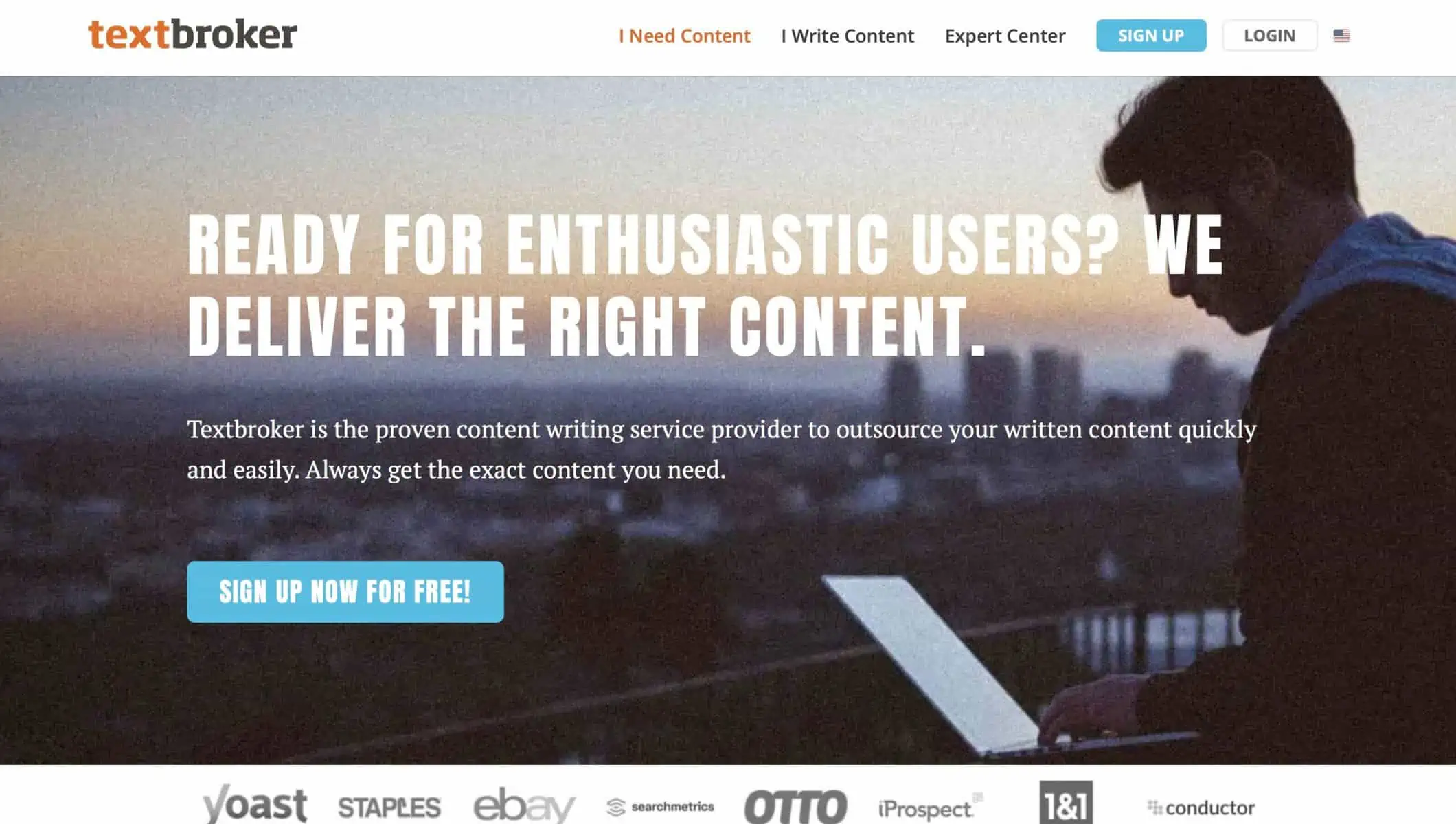 TextBroker is a platform that offers content marketing and writing services. They hire freelancers for writing jobs, including paid blogging work.
What many freelance writers like about TextBroker is that it is beginner-friendly. All you have to do to get started is submit a test article, and once approved, you can start finding flexible blogging jobs.
It is free to join TextBroker, and you can apply for the latest blogging jobs posted on the website as soon as you're accepted. You may also receive direct requests from clients at Textbroker.
extBroker is an excellent stepping stone to gaining experience as a successful freelance writer, and it could help you land your next blogging job.
Freedom With Writing
Want to find blogging jobs sent straight to your inbox? Then sign up with Freedom For Writing, a platform where blog writers get access to new job postings by brands and companies.
Freedom With Writing sends you an email of the best-paid blogging jobs. Also, there are many opportunities to write guest posts for companies and join writing contests that pay well! So, in addition to job boards, subscribing to Freedom With Writing can be a valuable resource to jumpstart your freelance writing career!
Copyhackers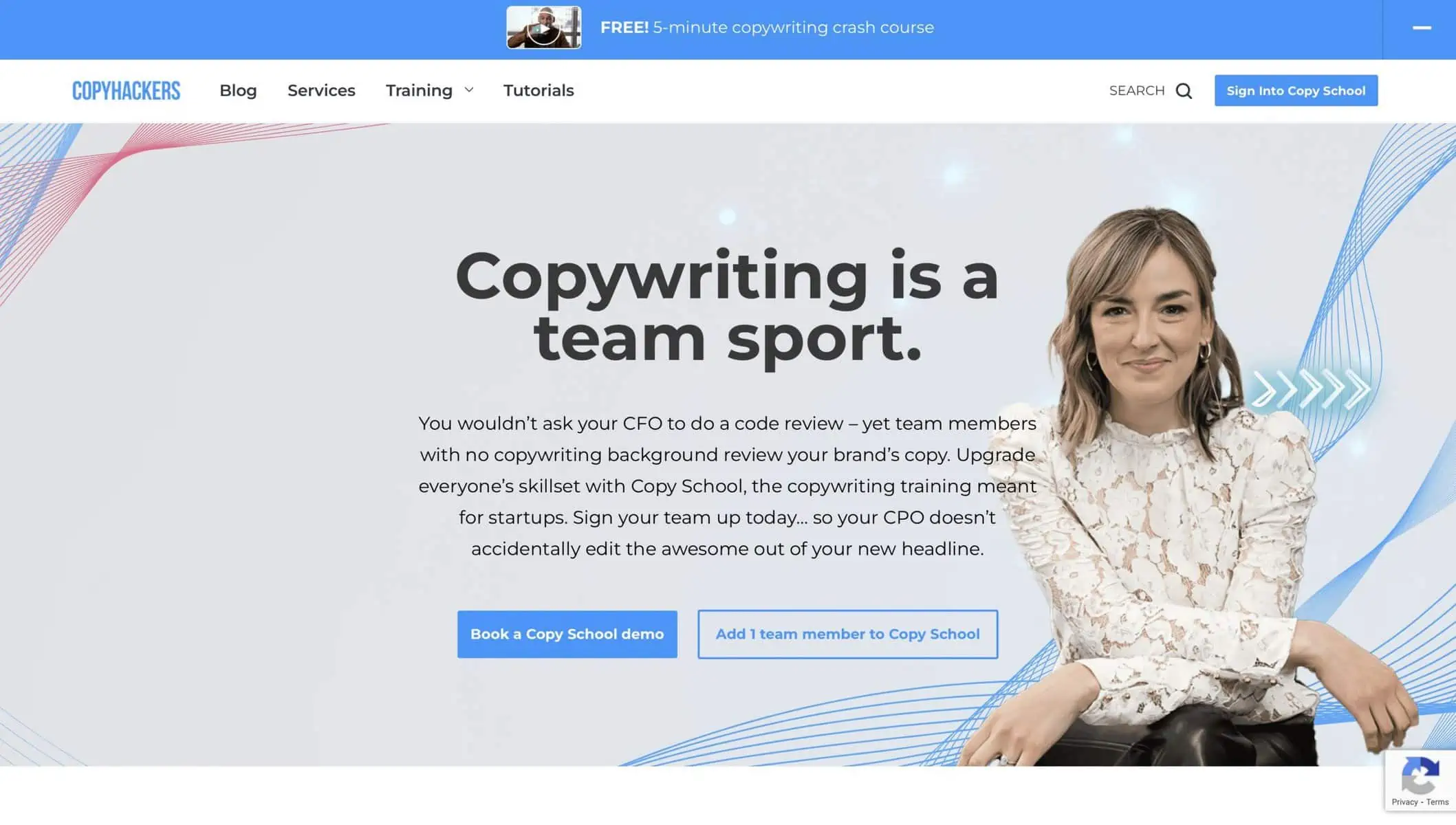 Are you interested in guest blogging about the freelancing life and getting paid at least $100 for each accepted guest post? Bring more exposure to your talents and skills as a content writer by submitting a guest post to Copyhackers, an agency that hires freelancers and works with brands for their content marketing needs.
Apart from the many valuable resources you'll find on the site to improve your freelance writing skills, you could also make money by submitting guest posts to them.
Research the most relevant blogging topics, do a keyword search and prepare a pitch. Note though that not all guest posts are accepted, so it's good to fine-tune your material before submitting it to them.
Besides the monetary compensation, your article also gets backlinks and shares, helping you establish your credentials as a freelance blogger.
International Living
International Living is an online magazine that provides in-depth information on living and retiring abroad. If you are a travel blogger who has always been passionate about sharing advice on living internationally, this could be your chance to make money freelance blogging.
International Living accepts guest posts on anything related to this niche, from money-saving ideas for living abroad to insider tips on the best-hidden gems to explore in a specific country or region.
Other bloggers write about inspiring stories and practical solutions for living overseas. So, if you've been looking for a blogging gig on retiring abroad, this is the perfect platform!
B Michele Pippin
B Michele Pippin is an established website that empowers women to do well in business. It is also one of the best platforms that accept paid blogging work via guest posting.
If you can create blog content on business and marketing with women as the target audience, consider submitting your pitch to B Michele Pippin.
You can reach out to B Michele Pippin's LinkedIn account for pitches. Each guest blog pays $100-$200, plus a chance to earn more if featured in their newsletter.
It's also one of the best guest blogging platforms to establish your career as a writer, helping you get even more blogging jobs in the future.
Steady
Another way to find blogging jobs is to use the app called Steady. This app has millions of users and even more, opportunities posted, including new job postings for freelance work.
There are a few different ways to earn from Steady, but if you're a skilled writer or blogger, you'll likely find blogging jobs here too. You can set your own rates, check out employers, and earn money from blogging gigs.
Be A Freelance Blogger (BAFB)
Be A Freelance Blogger is also a valuable platform for job seekers looking for blogging job opportunities. At BAFB, you'll find plenty of resources to help you become a better writer.
Be sure to check out the "Get Paid To Write" section, which is essentially a job board where you can find websites that provide blogging jobs. They're even listed per interest or industry so you can find guest posting opportunities on design, entertainment, gardening, personal finance blogs, and many others!
Joining BAFB is free and you can also receive new job listings straight to your email.
All Freelance Writing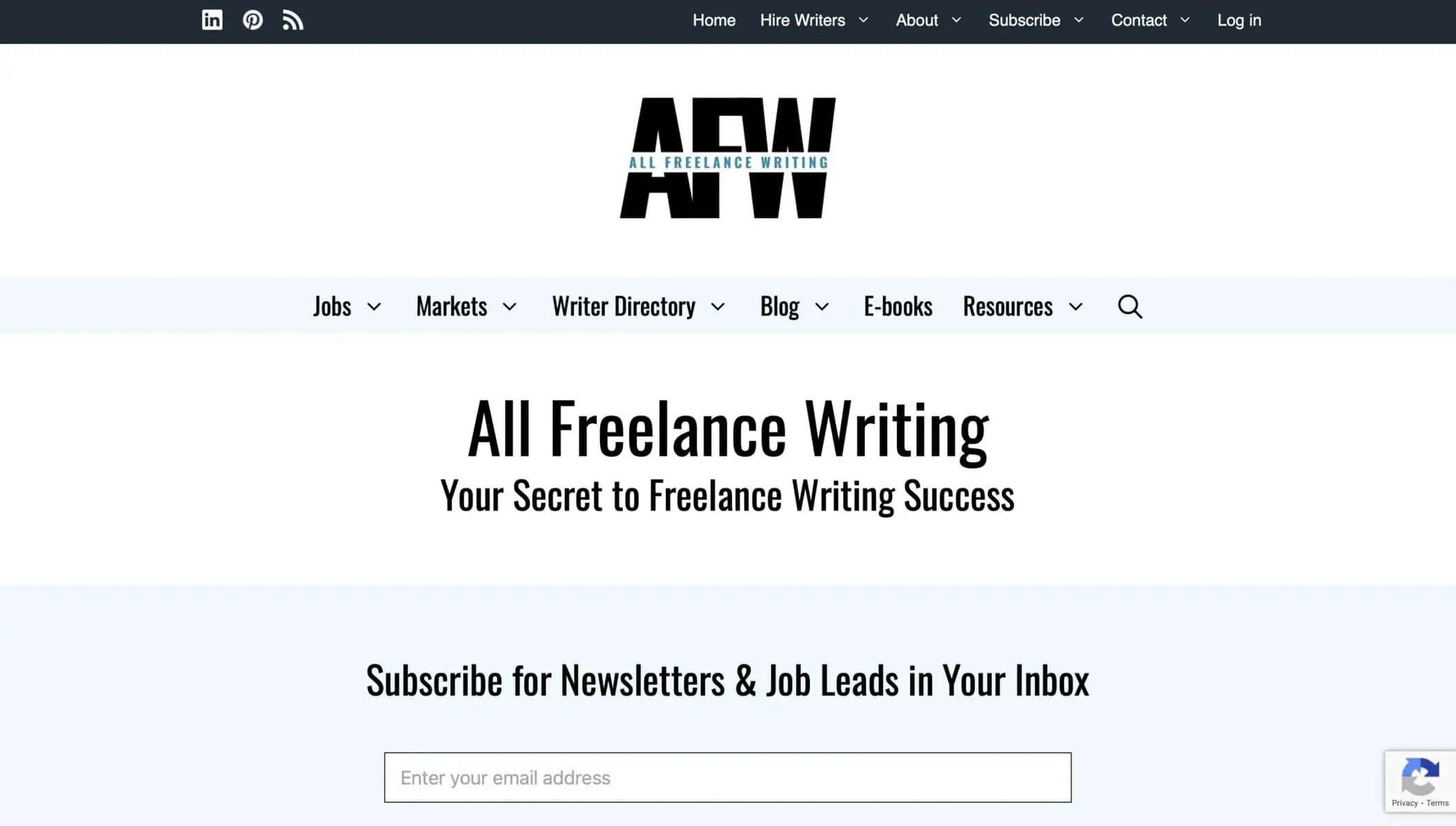 All Freelance Writing is an incredible platform for freelance writers or bloggers. The site has a job board where you can find job listings across niches and categories. If you want to get paid to write guest posts, be sure to check out the site's Markets section.
All Freelance Writing also has valuable resources to help you grow your writing career. The site also allows you to filter your search to match your preferred niches and rates.
FreelanceMom
Another fantastic resource for stay-at-home moms to find blogging jobs is the FreelanceMom. This platform caters to freelance careers, whether you want to find web development, customer service, transcription, or writing jobs.
In addition, FreelanceMom also provides guest posting opportunities that you could make money from. Write a well-researched article relatable to the lives of freelancing moms, and if accepted, you could make between $75 to $100 paid via PayPal.
If the article turns out high-performing and gets a lot of shares, you earn another $150.
Make A Living Writing
Make A Living Writing is a popular site that helps people, as the name suggests, make a living writing. It offers valuable resources for writers to land exceptional blogging gigs and equip them with knowledge to thrive in this industry. The platform also teaches you to leverage your social media networks to connect with potential clients.
Due to the site's popularity among writers, Make A Living Writing also attracts clients looking for writers. The site has a long list of freelance writing job boards across niches or categories. Whether you like humor writing, writing for magazines, or finding a blogging job on health and wellness, you'll find them here.
Easiest Ways to Make Money Online
Media Bistro
Another great platform to get paid to write blog posts is Media Bistro. This website curates jobs in the creative field, including graphic design, social media management, and freelance writing.
Media Bistro has some nifty features that come in handy for job seekers. For instance, you can search by company, job type, skill level, and project duration. You can also create job alerts of future job listings that match what you're looking for, allowing you to send in your application as soon as possible.
UpWork
One of the most popular job boards for freelance and remote workers is UpWork. UpWork is home to millions of members, and many clients use this platform to hire freelance writers and bloggers.
One of the main advantages of using UpWork is that you can put up your portfolio and create a profile. If a potential client likes your work, you can get invited to apply for his job post. Otherwise, you would have to use "connects" to apply to job listings you like and outbid other candidates.
We Work Remotely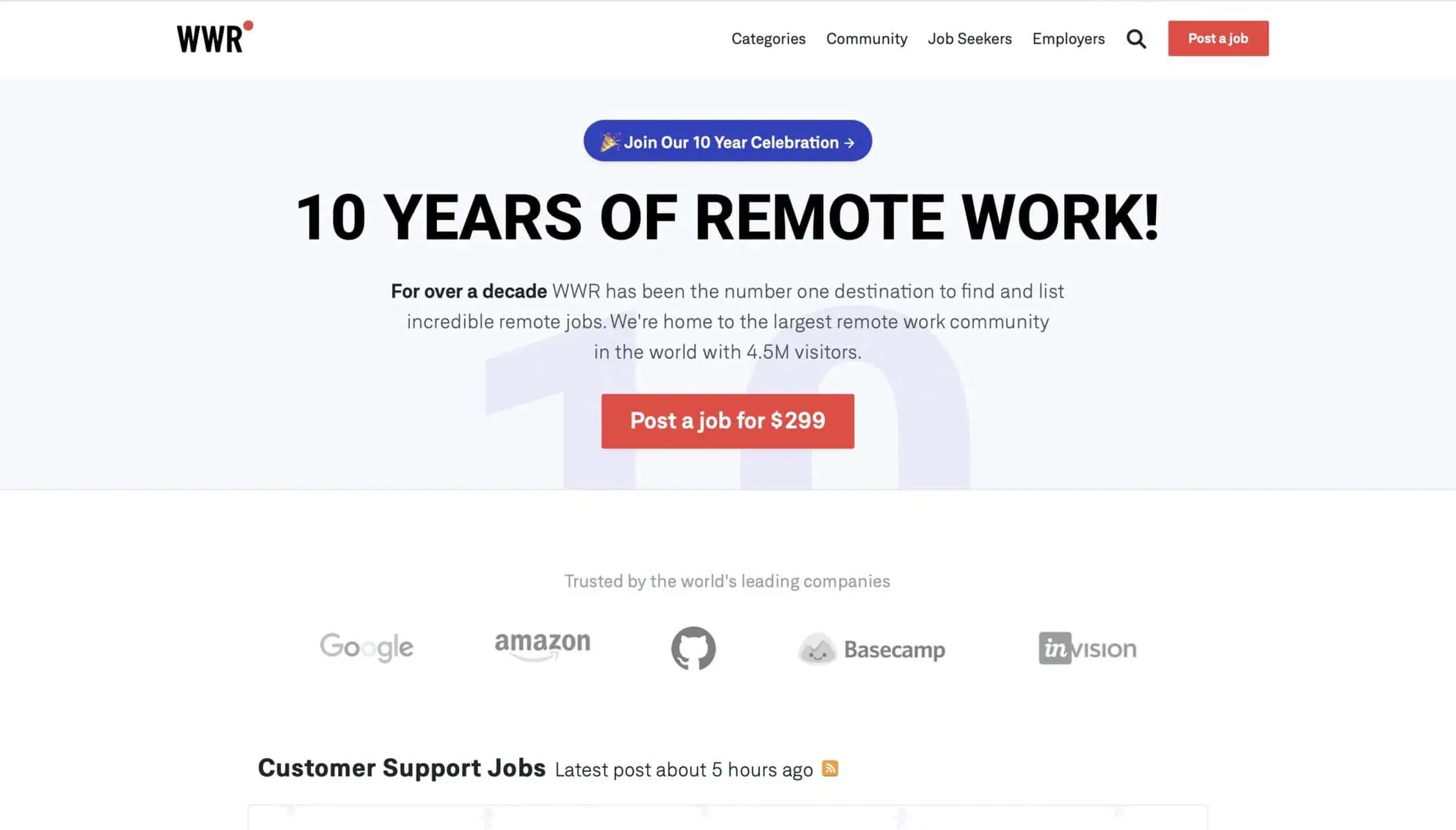 You can also find blogging jobs on We Work Remotely (WWR), a website that curates tons of remote work worldwide. You'll find plenty of job opportunities here, from programming, design to sales and marketing. Of course, there are freelance writing and blogging jobs too.
WWR offers outstanding support to freelancers, so if you need guidance in getting your feet wet in this industry, read them up! You can also use advanced job search to find top trending jobs and opportunities within the top 100 companies.
Fiverr
If you can't commit to a long-term blogging project for now or would like to gain some blogging job experience, consider taking your search to Fiverr.
Fiverr isn't a jobs board but a platform that connects businesses with freelancers offering digital services in 500+ categories. Blog writing, freelance writing or content writing are some of the services you can offer on Fiverr.
The good thing about Fiverr is it allows you to set your rates. You can create a package on a pay-per-word basis and tier them up according to the number of words and rates.
Building your profile by having great feedback from your previous clients on Fiverr is crucial to your success on the platform. So, be sure to do your best in each opportunity so you could land more better blogging jobs and set your dream rates.
Indeed
Indeed is one of the most trusted job boards among hiring companies and job seekers. You can find lots of blogging jobs here. Simply use the site's search filters to find the best opportunity for you.
As a bonus, Indeed is free to sign up and use. Set up alert notifications so you know when new job listings that match your interests are posted on the website.
Facebook Groups
One of the most understated platforms for finding blogging jobs is Facebook groups. Facebook Groups allow you to connect with like-minded individuals and target audiences.
For example, if you're looking for guest posting opportunities and blog writing gigs in the travel niche, join a couple of Facebook Groups related to travel and travel blogging.
Some of the best ways to land great clients on Facebook Groups is to stay active and provide meaningful insights to questions and concerns. Show them that you know what you're doing. Bring value and showcase your expertise. You can reach out to potential clients (or the other way around), and discuss the details of a potential project.
Final Thoughts
Blogging jobs are some of the best remote jobs perfect for aspiring writers and talented stay-at-home parents. While there are many job boards and websites to find blogging jobs, it is important to work on yourself before offering your services.
One of the best ways to land premium clients is to have a blogging or writing portfolio ready. If you can blog on a couple of different niches, prepare a few blogs or copy for those and compile them on your website. It's also good to stay up to date with the latest tools, apps, and software that you can use to improve your skills, efficiency, and productivity as a freelance blogger.