Saving money is easier when your income is in the six-digit range, but if you are like most people who don't even have an emergency fund, you might be asking yourself: " How to save money on a low income?"
"How to find money to save when in debt?"
"How to save money when you're broke?"
It sucks to have a small income when you want to save more money, right? I know how you feel but while saving money on a low income is not easy, it is possible with a little bit of creativity.
How to Save Money on a Low Income: 52 Week Money Saving Challenge Printable
I want to inspire you to try this saving money challenge to help you save $1820 in 52 weeks.
I thought of setting a $5000 or $10,000 goal but I know that this is unrealistic for most people especially if you are a stay-at-home mom like me or your family is living on a single income.
So, I created this free saving money challenge printable to help you save $1820 in 52 weeks!
This is a very achievable amount to save even when you have a low income, you're living paycheck-to-paycheck, or you're still paying off debt. Just be creative at finding little ways to reduce your expenses.
Download free printable below!
This post contains affiliate links. I may earn a commission for any purchases made through these links at NO extra cost to you. Please read my Disclosure for more information.
---
Money Resources to Help You Rock This Saving Money Challenge
I've been using Ibotta for over two years now and saved over $1000 for buying grocery items I would buy anyway!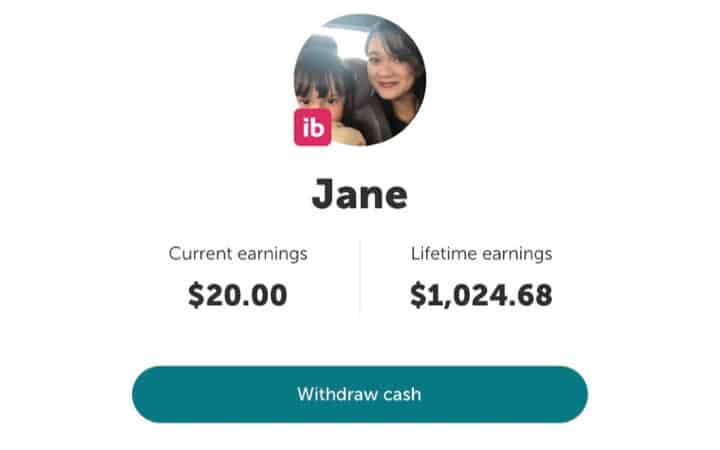 Ibotta is a money-saving app that takes coupon clipping to the next level. Earn cash back on items you regularly buy at the grocery store such as milk, bread, vegetables, fruits, meats, toilet paper, toothpaste, medicine, or yogurt.
Even if you didn't buy items eligible for cash back, you could still earn $0.25 by simply scanning your grocery receipt.
You can join Ibotta for FREE through this link and get $10 FREE Ibotta Bonus after scanning your first grocery receipts.
To learn more about Ibotta, you can read my Ibotta review here.
Never pay full price again when shopping online with Rakuten! Rakuten pays you cash back for shopping at their over 2500 partner stores, including Amazon, Macy's, Best Buy, and eBay.
I've been using Rakuten for my online purchases and received over $1000 in cash back and bonuses! Like Ibotta, Rakuten is also completely free to use!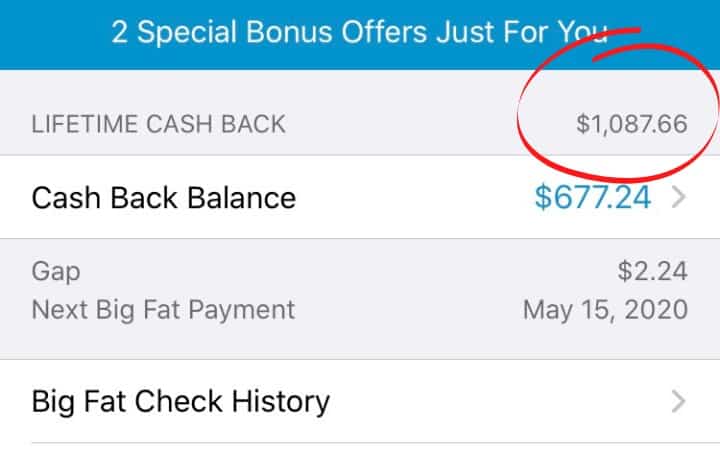 You can join Ebates through this link and get $10 FREE after you make a $25 purchase.
To learn more about Ebates, read my Ebates Review here.
---
Things to Stop Buying to Save Money
If you are looking for inspiration for things to quit buying to save money, check out these ideas below.
I hope that this list will inspire you to take a look at your expenses and cut out those you can live without.
---
1.Bottled Water
We invested in a good water filtering system so we no longer have to buy bottled water. Aside from being a money waster, I personally also don't like buying bottled water for environmental reasons.
You may spend a hefty amount for a water filtering system but it sure will save you more money in the long run.
Savings: A pack of 36 bottles costs from $5 to $10 depending on the brand, and buying from a vending machine costs from $0.75 to $1 each. By simply not buying bottled water, you can easily save $30-50 per month /$350 -$500 a year!
---
2. Cable TV
If you've followed this blog long, you know that I always recommend cutting cable to save money.
We cut the cord over five years ago because we really could not justify this expense. Good thing there are lots of cheaper alternatives to cable!
There's also Hulu which costs $8 monthly with the option to add $4 to watch commercial-free. There's also Amazon Prime which not only gives you access to thousands of movies and TV series for only $99 a year; you also get free cloud storage with your account.
We use cable alternatives and have been saving at least $800 per year! Instead of wasting my time watching TV, I use my time to make money online.
If you are interested in making money from home, check out these posts!
How to Start a Blog and Make Money Guide
15 Stay-at-Home Mom Jobs that Pay Well
12 Jobs for People Who Hate People
---
3. Buying Lunches or Eating Out
When I was working outside the home, I used to spend at least $7 for lunch almost every day at work. It seemed way easier to just buy lunch except that it would easily cost me over $1000 a year.
I am not telling you to totally avoid eating out or pack your lunch every day, but by cutting back on these expenses, you can easily save more than $1000 a year. You will be able to control what you're eating, too!
We use a few strategies to save money on this area such as meal prepping on the weekends and meal planning
I create a meal plan every week to make sure that we don't waste money on food and we always have food ready on days we plan to eat at home.
If you are new to meal planning, the $5 Meal Plan is an awesome service to use to help you get started.
For only $5 a month, you will receive a delicious meal plan where every meal costs $2 per person or $5 per family. Plus they offer specialty plans, including gluten-free and vegetarian meals.
For a limited time, they offer a FREE 14-day trial through this link. You can cancel anytime with no questions asked so it is absolutely risk-free!
Savings: Eating out two times a week spending $15 per meal will cost $120 per month or $1440/year per person.
If you are a family of 3, you could easily spend $4320 per year, excluding tips!
---
4. Coffees
If you've been scouring the Internet for the best frugal living tips help you save money, chances are you've heard of the "latte factor."
The term was coined by David Back in his book The Automatic Millionaire where he talks about how small trivial things we spend every day, such as $5 coffees, add up to an extremely big amount over time.
According to David Back, here's how much you'd wind up with over time if you invested your daily $5 coffee cost ( at7% ROI yearly):
In one year: $1,885
In 10 years: $30,727
In 15 years: $62,171
In 30 years: $339,073
In 40 years: $948,611
Yep, the math behind the latte factor absolutely makes sense! But would you give up spending on coffees?
If not, don't worry! There are ways to get coffee for free! Try these ways to get FREE Starbucks gift cards so you can get your coffee at $0 cost.
---
5. Single Purpose Cleaning Products
I stopped buying single purpose cleaning products and realized that I didn't really need them as much as I thought. Now, I only use one multipurpose cleaning product for all my cleaning needs and it's been helping us save money and storage space as well.
Savings: Save $10 per month / $100 a year by simply not buying these products.
---
6. Expensive Self Care/Grooming Products or Cosmetics
I had severe acne most of my life so I was so gullible to buying expensive skin care products hoping to solve my problem. So, yes, I've been there–spending hundreds just to get my hands on any new "miracle" skin care products hoping they would solve my problem.
Realizing how much money I was throwing away on these products, I decided to become smarter when it comes to buying products. Instead of focusing too much on what the manufacturer tells you what the product does, I've learned to look into what the product's active ingredient does. What did I learn? Many of the products I bought contained the same ingredients so I was only wasting money buying practically the same thing!
I also decided to switch to natural remedies and change my eating habits. It's amazing how a simple lifestyle change and change in eating habits can improve your skin! Doing this also eliminated my need to buy more makeup to cover up my skin imperfections.
Related Post
$1 Homemade Vanilla Sugar Scrub Recipe
Savings: In between hair, nail, and skin care products, it is easy to save $100 per month.
---
7. Paper Towels
Instead of buying paper towels, we use cloth kitchen towels to dry our hands and other reusable towels to clean our kitchen. We still occasionally buy table napkins, though, only for when we have guests but that's a rare occasion.
Savings: A pack of 8 rolls of paper towels costs around $20. You can easily save $100-200 per year by simply not buying paper towels.
---
8. Magazines/ Books
I love reading and I don't just read as a form of entertainment but for learning as well. I believe that educating yourself is one of the biggest investments you can do for yourself, but it doesn't mean that you need to spend a lot of money on it.
If you want to save money on books or magazines, try checking out your local library and you may be surprised at all of the free stuff on offer. With the Internet and free online subscriptions, there is also no need to spend money on magazines and news.
I also just recently discovered that with Amazon Prime, there's a wide range of books, magazine and audiobooks you can borrow for FREE. It's definitely an additional bonus to all the benefits of Prime Membership.
With Amazon Prime, you can also borrow Kindle books for free, instantly watch thousands of movies and TV episodes, as well as get unlimited FREE two-day shipping. You can cancel the service before the free trial ends so it's absolutely risk-free.
Try the Amazon Prime 30-day FREE trial to see if the service is good for you.
Savings: $5-$10 per subscription
---
9. Food We Don't Eat
Did you know that US households toss 150,000 tons of food each day? If you haven't thought about your own food waste, it might be high time for you to do so because his area alone can help you save lots of money!
Most people waste food by buying too much food, letting grocery items expire or not storing food properly!
We try to minimize our food waste by using the following:
Meal planning
Not going to the store without a list and sticking to the list!
Meal prepping
Using quality air-tight containers
Designating a zero-waste week challenge which means consuming everything we buy and cook for the week. Try it, too!
10. Ziploc Bags/Pouches
Believe it or not, my husband and I never bought Ziploc bags. I try to minimize our plastic wastes so I don't like buying these things. If we need a container for food, I use reusable containers that will last us a long time.
For meats though, I use plastic food wrap as it is cheaper. I bought a pack of two rolls from Sam's Club over two years ago and I still have one unopened roll.
UPDATE 06/2019: After many years, I started buying Ziplock bags again for my freezer meals. I now stock up meals in these bags to save freezer space! But instead of throwing them away, I wash them and reuse them .
Savings: A box with 75 pieces of Ziploc bags costs $7+ at Walmart.
11. Expensive Entertainment
You might want to replace your expensive hobbies with free or profitable hobbies. For example, I replaced mindless shopping with hobbies such as gardening and blogging. This blog is not only a therapeutic hobby of mine but is also an income source .
Savings: According to this report, the average spending per subscriber of cable TV is about $85 a month and subscribers of satellite TV pay an average of $100 a month. Cutting your cable TV and replacing it with Hulu (only $7.99 per month) you'll easily save $1000 per year!
---
12.Disposable Aluminum/ Foil Pans
I use my glass baking pans as they are reusable and they work great and helps us lower our expenses!
Savings: A pack of two of size 13″ x 9″ x 2″ costs around $2. By not using these, you can save $30-50 or more per year and minimize your waste.
13. Trendy Clothes or Clothes on Sale
I really don't mind buying expensive clothes or brand name clothes as long as they are practical and will last me a long time. Trendy clothes easily go out of style, which means constant shopping.
Instead of buying trendy clothes, I focus on a few quality classic pieces that I can easily mix and match.
I also don't buy clothes because they're on sale–unless I really need them. Because 50 percent off isn't really a great deal if you don't use it 99 percent of the time, right?
How about you? Do you have any frivolous expenses that need to go? Can you quit buying these things too?
DID YOU ENJOY THIS POST? SHARE THIS POST WITH YOUR FRIENDS! Or follow me on Pinterest!